Inside Al Pacino's Love Life
Al Pacino is one of Hollywood's living legends. The 80-year-old Oscar-winning actor has played iconic roles like Michael Corleone in The Godfather Trilogy and Tony Montana in Scarface. However, with all his success as a decade-long A-list star, he can't seem to shake drama out of his personal life, especially his love life! Just take a look at his dating history.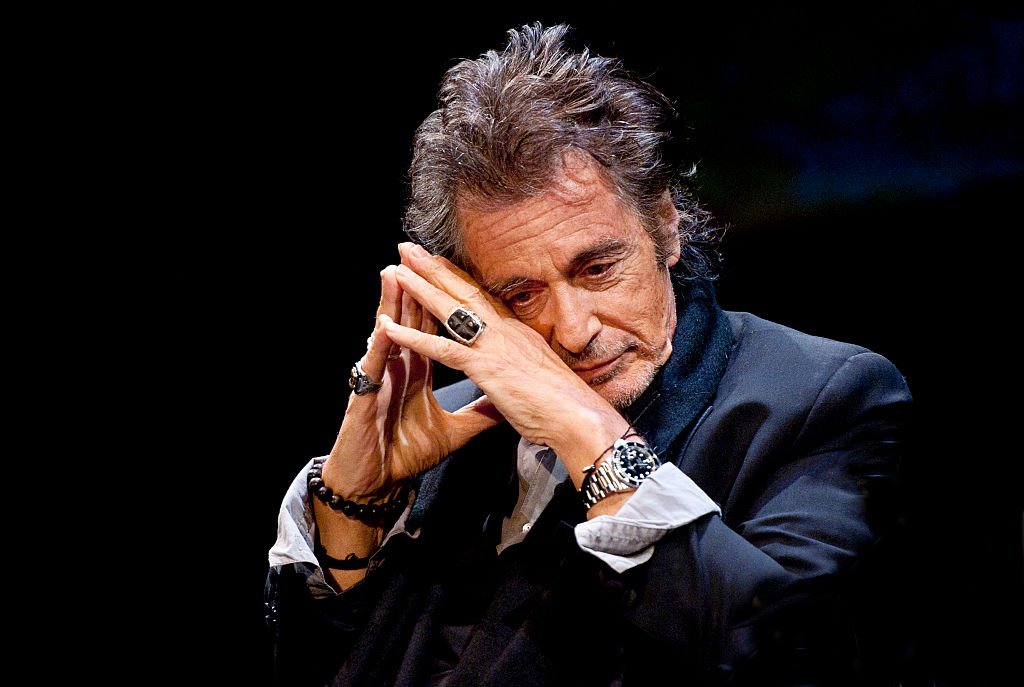 ---
THE VERY RECENT SPLIT
After everyone noticed that the legendary 80-year old actor went on a solo appearance at the Oscars, his girlfriend for two years, Meital Dohan, admitted that they are no longer together. The 40-year-old actress recklessly and honestly told Israel's La'Isha magazine that their age difference was a key reason for their split.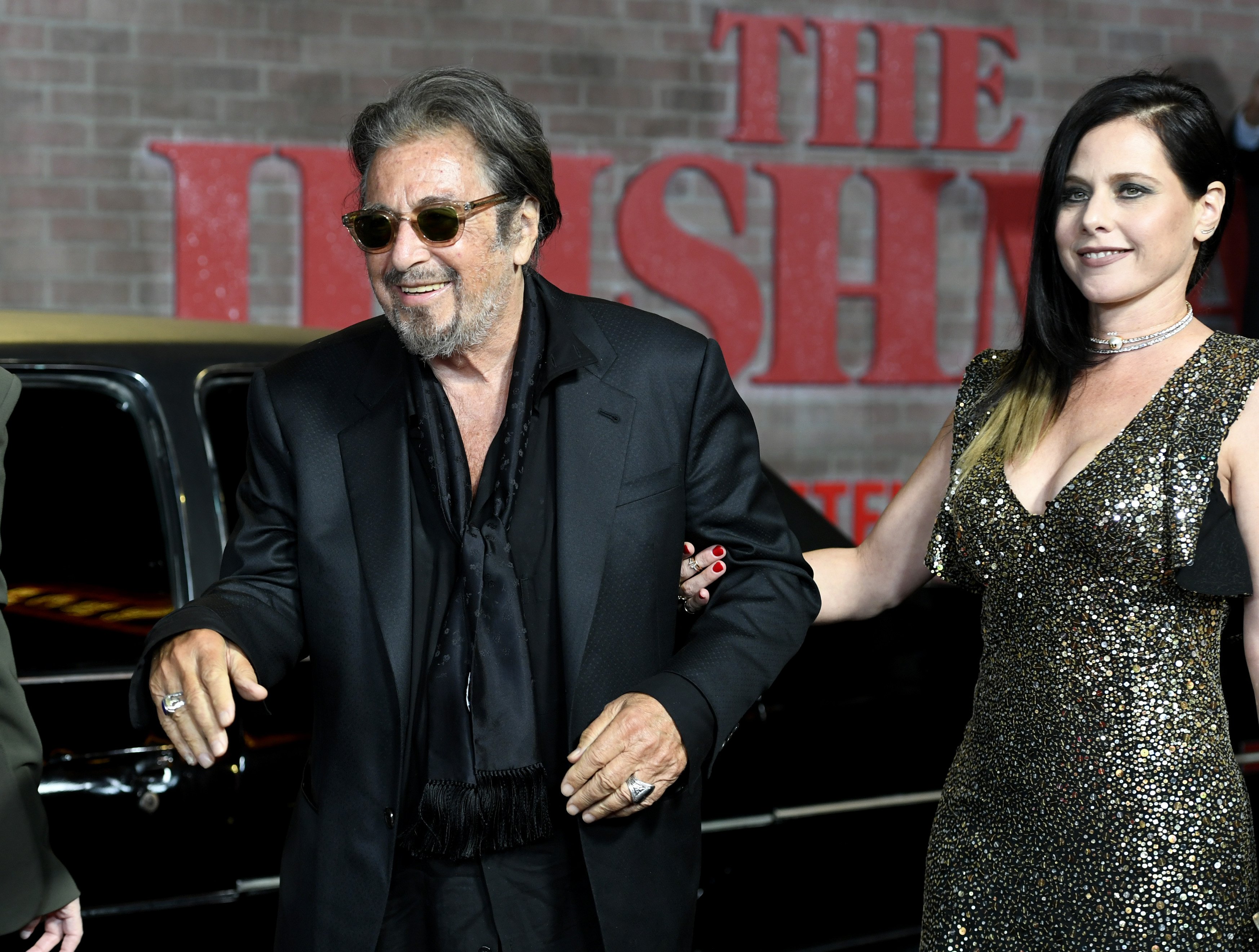 ---
HE ONLY BOUGHT HER FLOWERS
Dohan received mixed reactions from fans when she candidly announced that 'it's hard to be with a man so old, even Al Pacino'. Not only that, she breezily added that Pacino 'didn't like to spend money', and the only thing that he buys for her is flowers.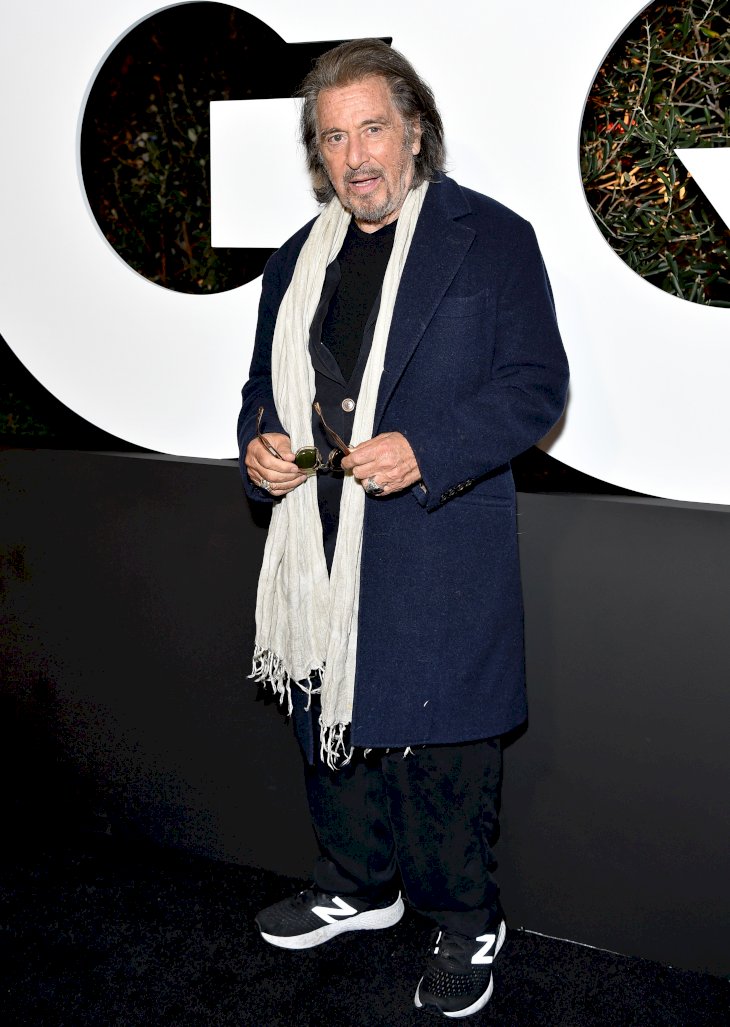 ---
'I tried to deny it, but now he is already an elderly man, to be honest. So even with all my love, it didn't last,' she said. Later on, the star explained in her first British interview that she didn't mean it like the way people think it is.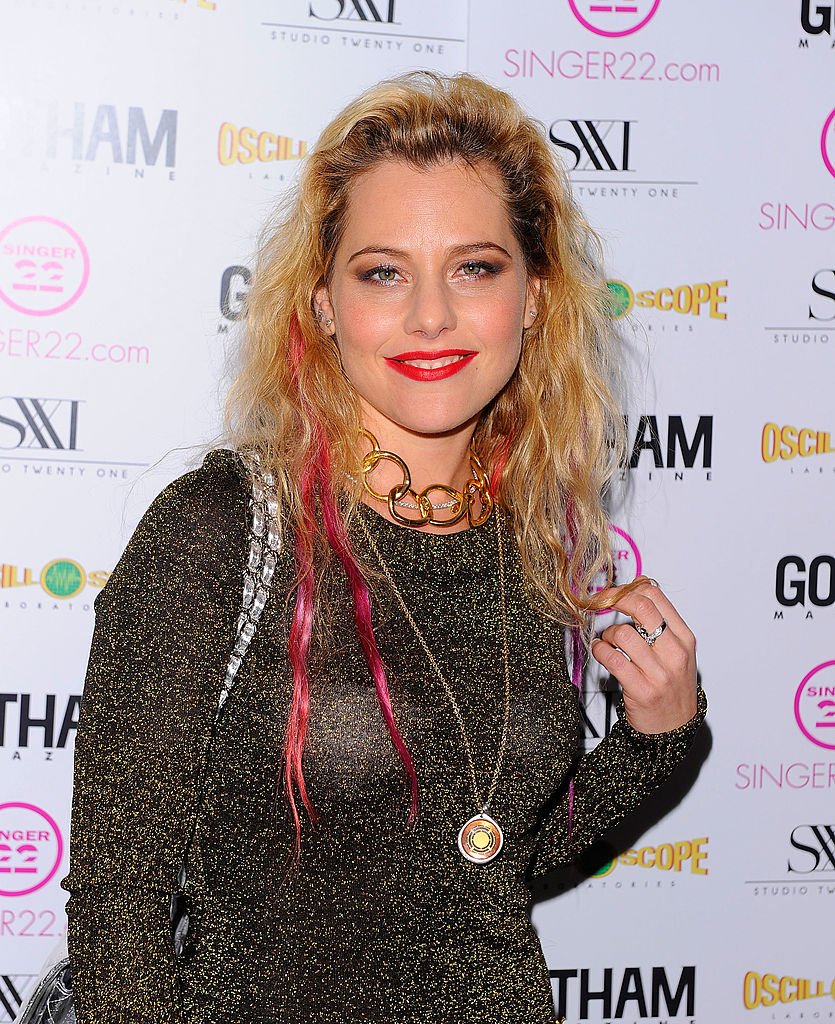 ---
WHAT IT MEANS TO HER
'It was an amazing, generous, and beautiful love. What happened between us was bigger than materialistic things like flowers or chocolates or diamonds or cars. It was one of the most incredible love stories of my life, but there was an acknowledgment that we're both at different places in our lives,' she says.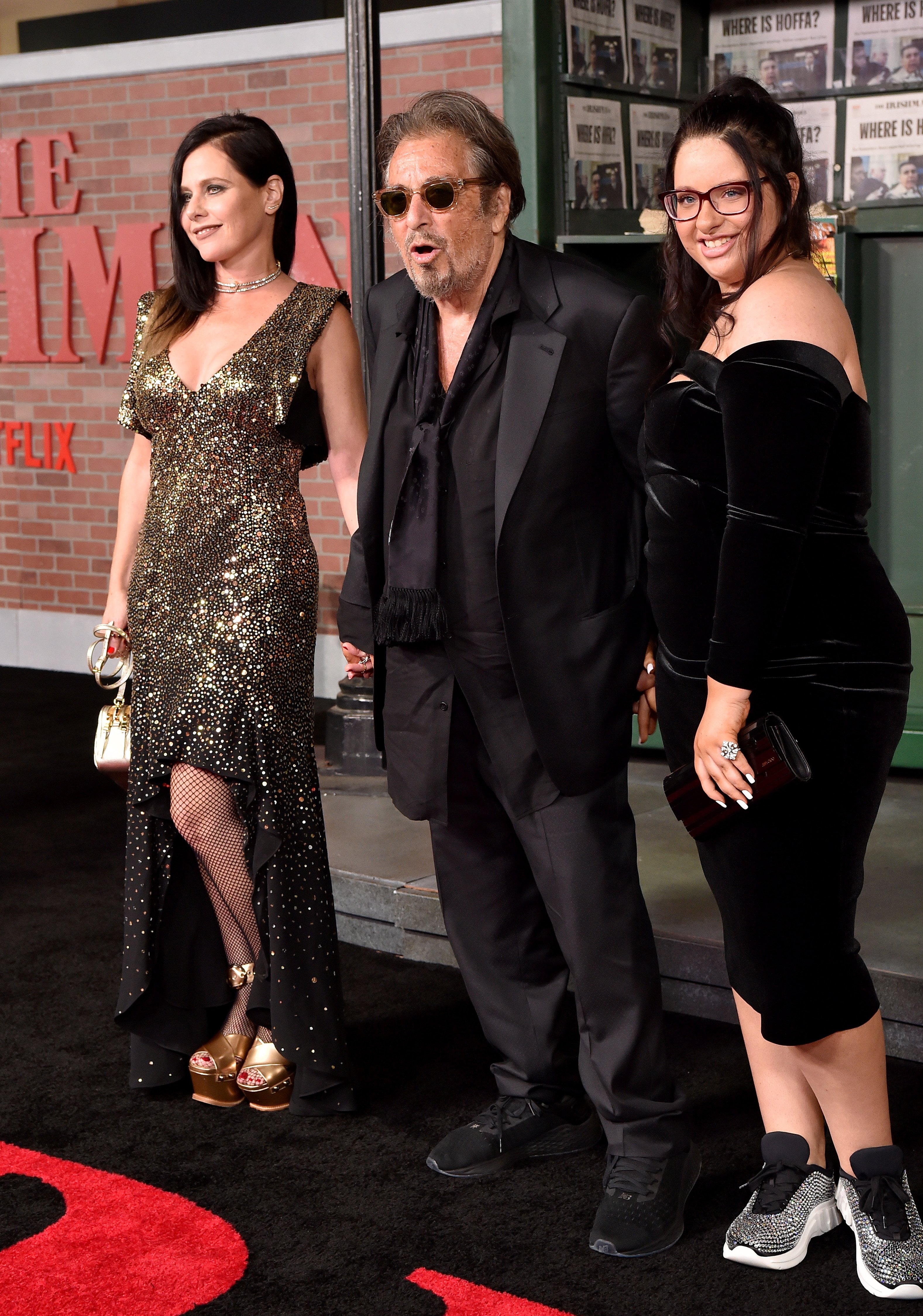 ---
Dohan also explained that the romance took a disappointing turn when she realized that it's not going anywhere, for she saw that the opportunity for motherhood is narrowing. She said that she really wants and has a profound need for children, but Al, who was already a father of three, seems not to want to become a father again.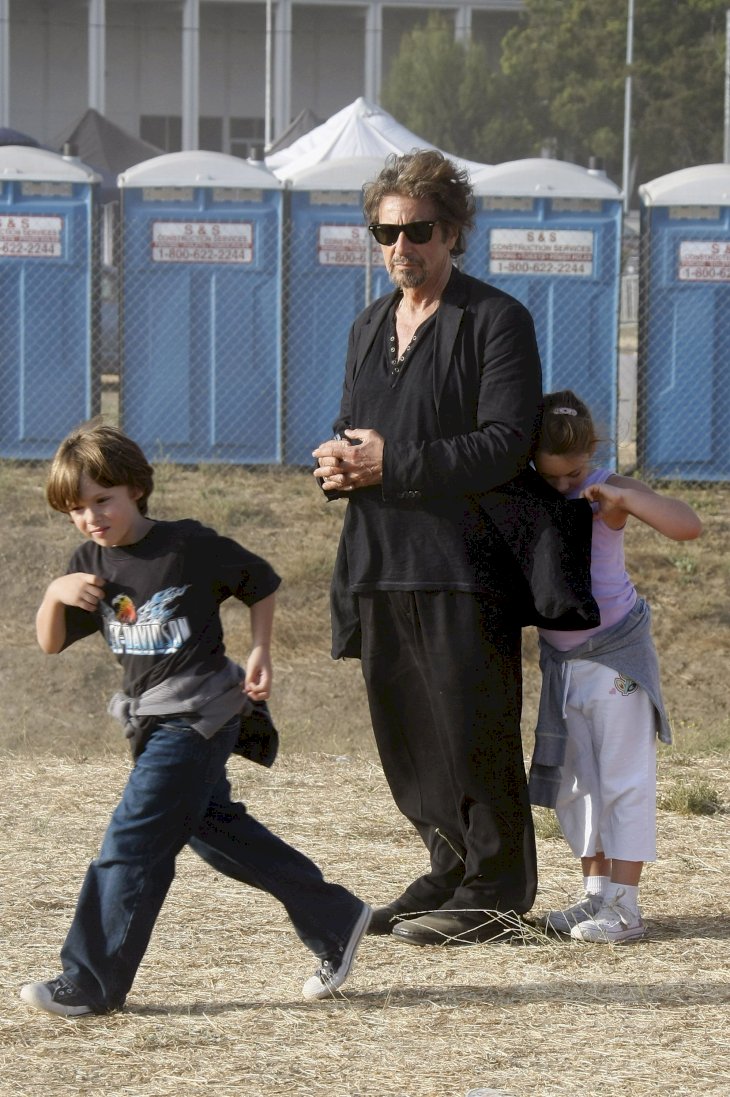 ---
THE START OF THEIR STORY
While it seems that their relationship won't be back to the happy times, it would be nice to know where it all started. Dohan and Pacino met in the early months of 2018, and the actress claimed that it was love at first sight. Sparks just flew between them, and Cupid's arrow didn't miss.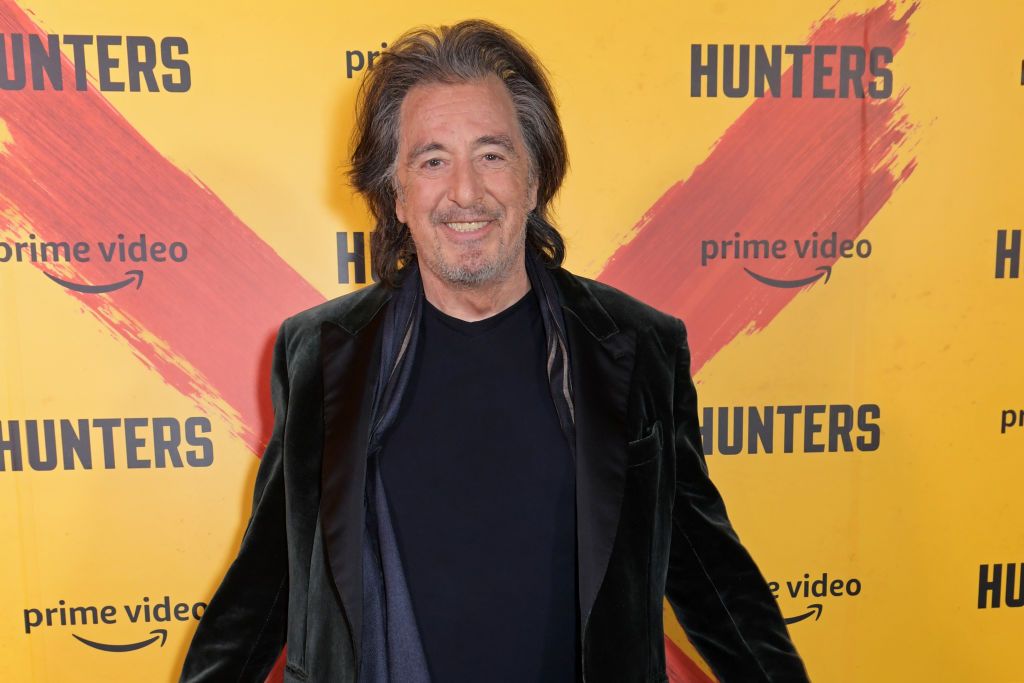 ---
'We met at a social event before a screening. It was crowded, and we literally bumped into each other. Like everyone else, I thought he was cool, an amazing actor and very good-looking,' she reminisced. 'By the time we met for the third time. I realized we're in love.' They went to Hollywood events while they're together for two years.
---
WHAT NOW?
As the actress has disclosed information about their relationship, Al is yet to give his comment. Dohan mentioned that he is a very private person, so maybe that's why he's not bothered to make a statement. However, the actress made it clear that the split was a mutual decision because they both felt that it's time to move on.
---
People were labeling her as a gold digger, knowing that Al is worth 180 Million dollars, and she has something to say on that. 'Any woman who dates a powerful man, they'll say she's a gold-digger. It's another stereotype, and people can think of me what they want.' No matter what, Meital hopes that she and Pacino will remain friends.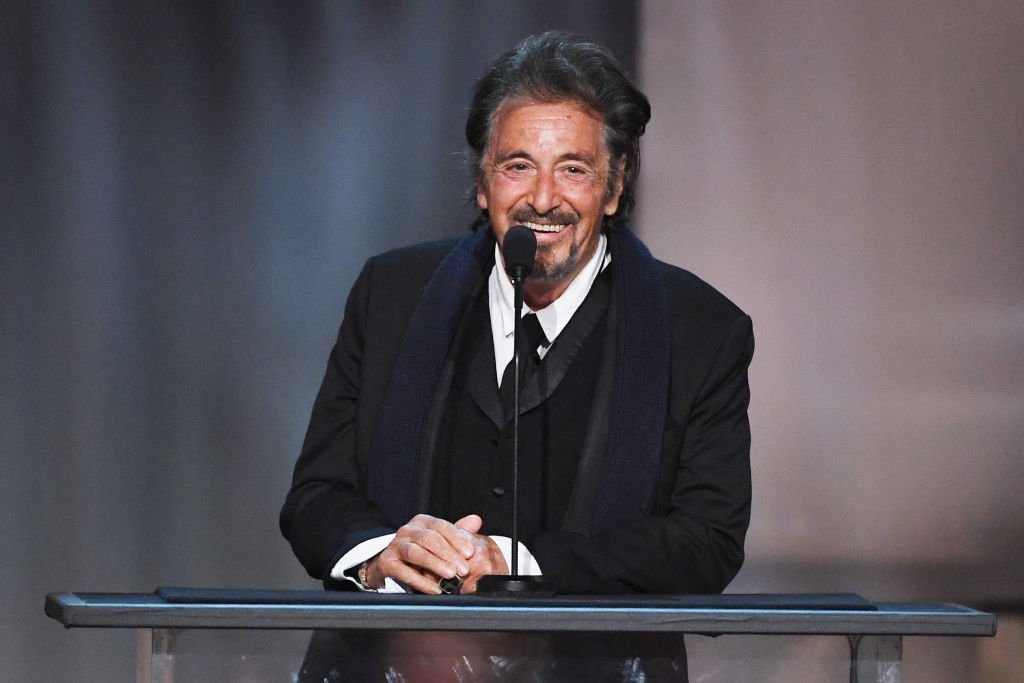 ---
THE OTHER WOMEN
Okay, so when we say "other women," it doesn't mean that a third part ruined Dohan's and Pacino's love story. We just told the women that came to his life before her. Well, the iconic Godfather Trilogy actor has not really started dating at a very young age, you know. His first relationship is when he's 27.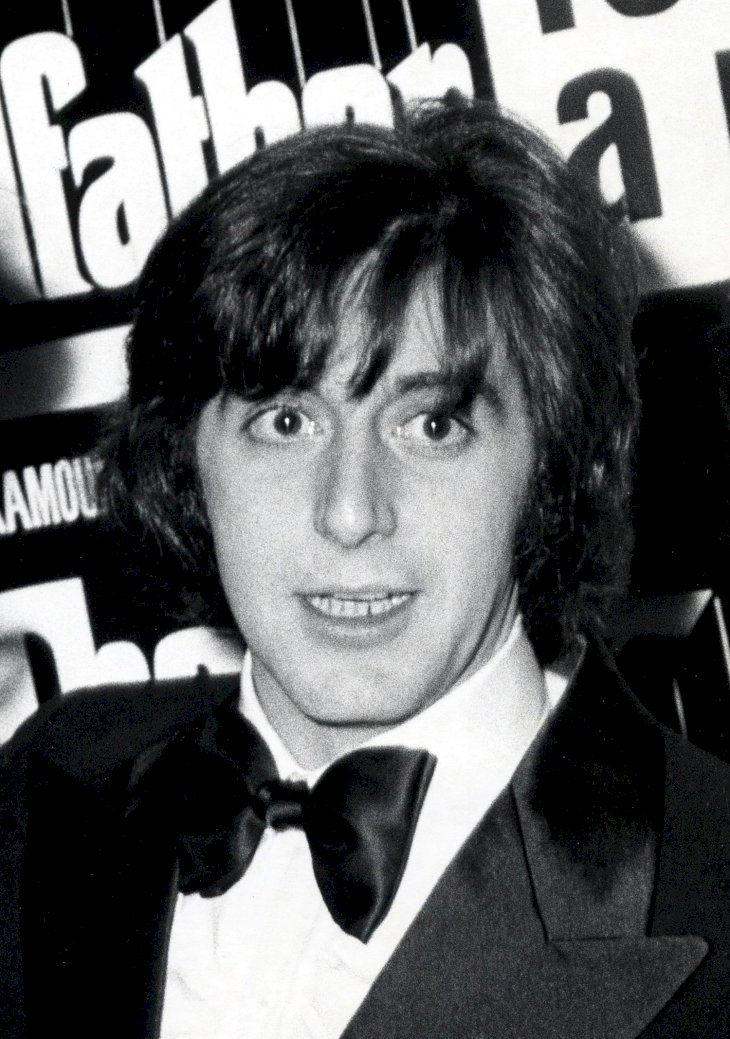 ---
JILL CLAYBURGH: THE FIRST LADY
Al Pacino dated Jill Clayburgh from 1967-1975. She's a multi-awarded actress, and she also has many nominations. She began her acting career as a student in summer stock and, after graduating, joined the Charles Street Repertory Theater in Boston, and that's when she met Al Pacino. They met on the set of Jean-Claude Van Itallie's play America, Hurrah.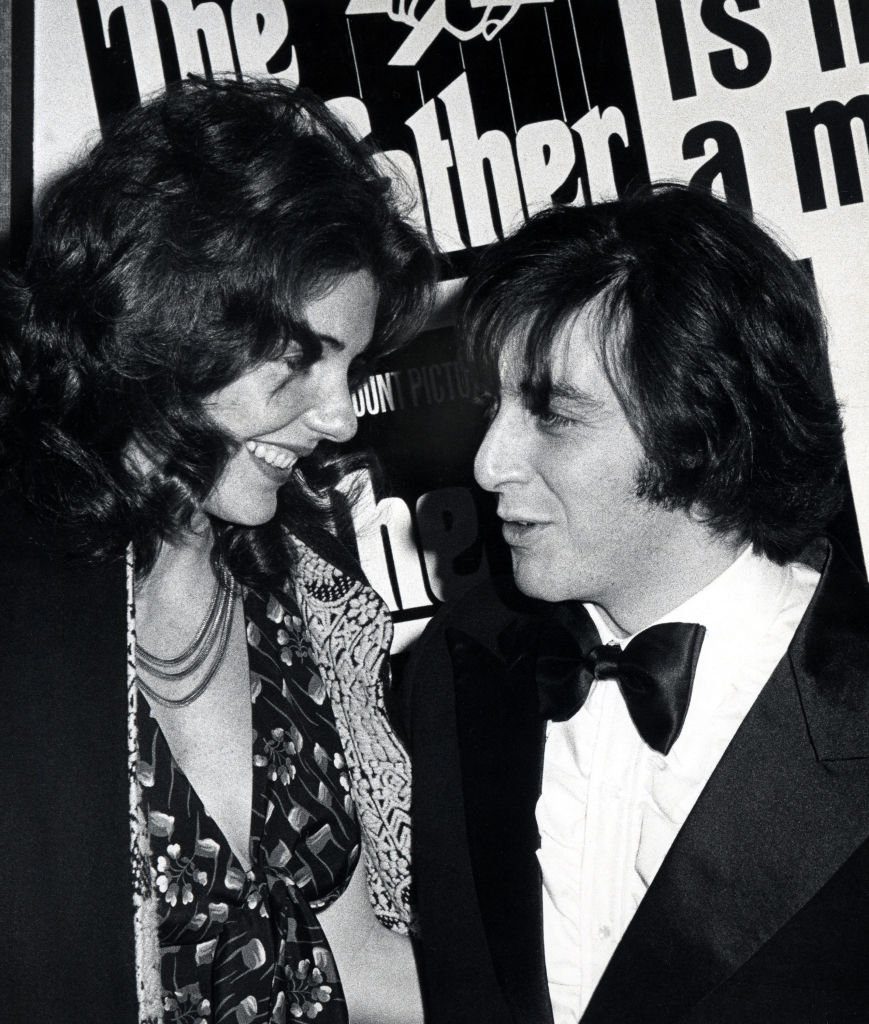 ---
The actress became Pacino's longtime partner, and they lived together for five years. However, Pacino decided to walk out of her life without much of a warning, and just like her character in Unmarried Woman, she lost the love of her life. She admitted that it was the most painful moment in her life, but now they're friends!
---
LYNDALL HOBBS: SEVEN YEARS OF LOVE
Pacino was caught dating Lyndall Hobbs in the 1990s, and their relationship lasted seven years. She remembers Pacino as someone "as amusing and seductive as any human being I've ever met," but she also said that he was not as supportive of her career as she was of his.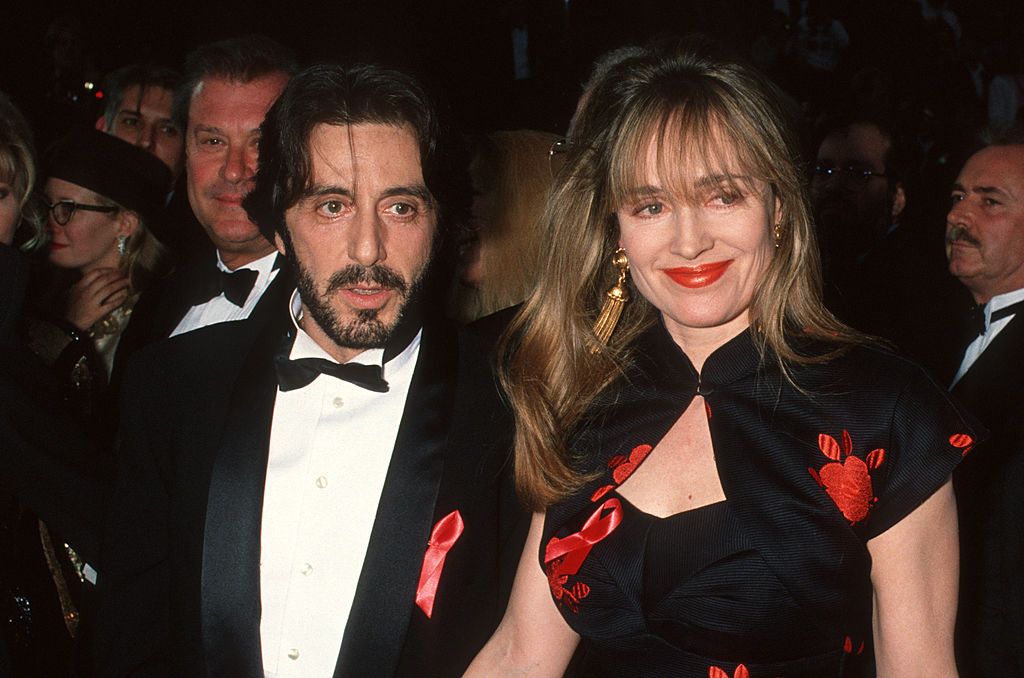 ---
In Daily Review, she disclosed that when he partnered with Al Pacino, she was taken seriously as a director. Your career and talent are swept to one side as the famous person gets all the attention, and you are relegated to the 'girlfriend' category who must be there only because of the fame," she said.
---
THE HOOKUPS
There are those women with whom Pacino has long relationships with, but there were those who were only flings. Countess Vera von Lehndorff-Steinert had listed Al Pacino as one of her famous hook-ups. Pacino was also romantically linked to Tuesday Weld in 1972. He also reportedly had a fling with Carmen G. Cervera in the mid-1970s.
---
JUST A YEAR
If there are those ladies who only had hooked ups with Al, there are also those who had a serious relationship with him but only lasted for a year or two. Pacino dated Martha Keller from 1976-1978. He then dated Kathleen Quinlan from 1979-1981, and in the year 1993-1994, he was with Penelope Ann Miller.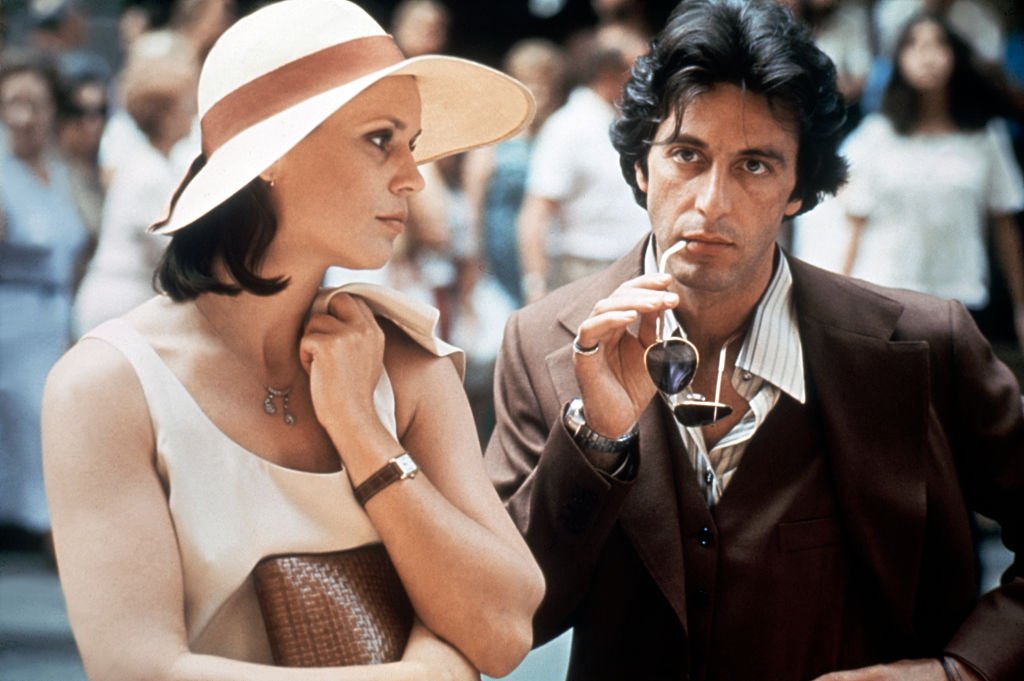 ---
DIANE KEATON: HIS FOREVER LOVE
One of the many women that Pacino dated was Diane Keaton. Both were still not that known in acting when they were cast in the first of Francis Ford Coppola's trilogy. Their chemistry was undeniable, and Keaton admittedly recalled that she was very taken with Al initially.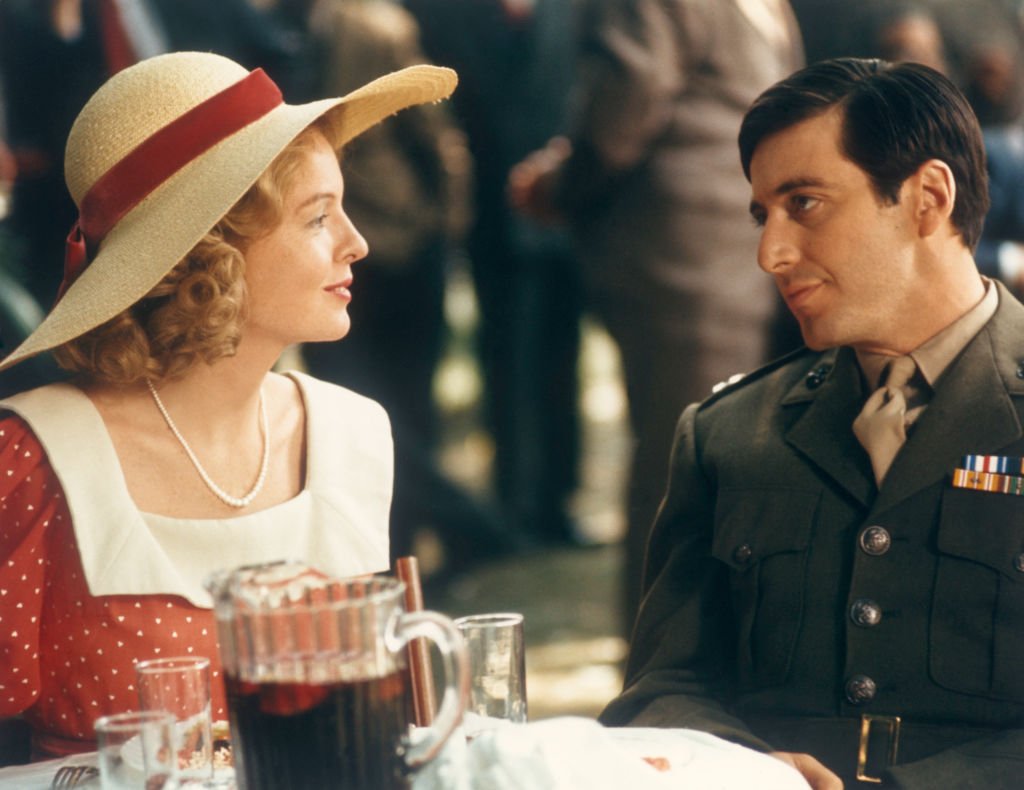 ---
Pacino recalled their moments as he gave her tribute when she won an American Film Institute Lifetime Achievement award. "I remember leaving the house once, and I had an interview…. at interviews, I'm even more uncomfortable, believe it or not," he said. "And she was very encouraging, helping me along, He said at the speech's end: "I love you forever."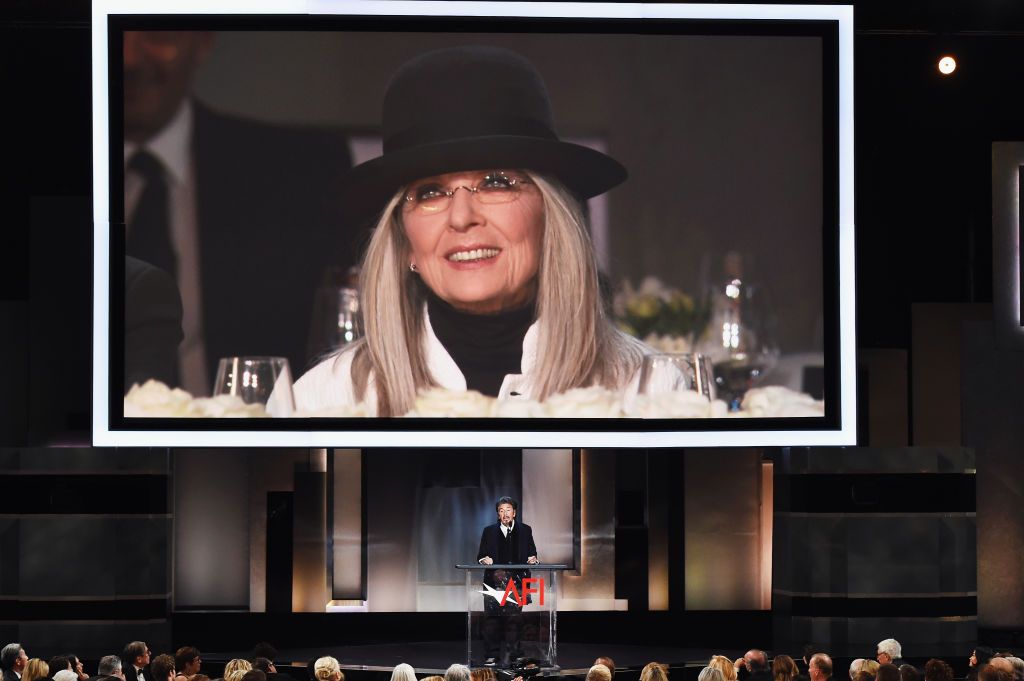 ---
WHAT WENT WRONG WITH KEATON
Even though that speech showed that the stars are now in perfect terms and their friendship has withstood decades, we couldn't help but ask what went wrong that they did not end up together. Here's the thing: She gave him an ultimatum. She'll have nothing more to do with his if he wouldn't say yes to marriage.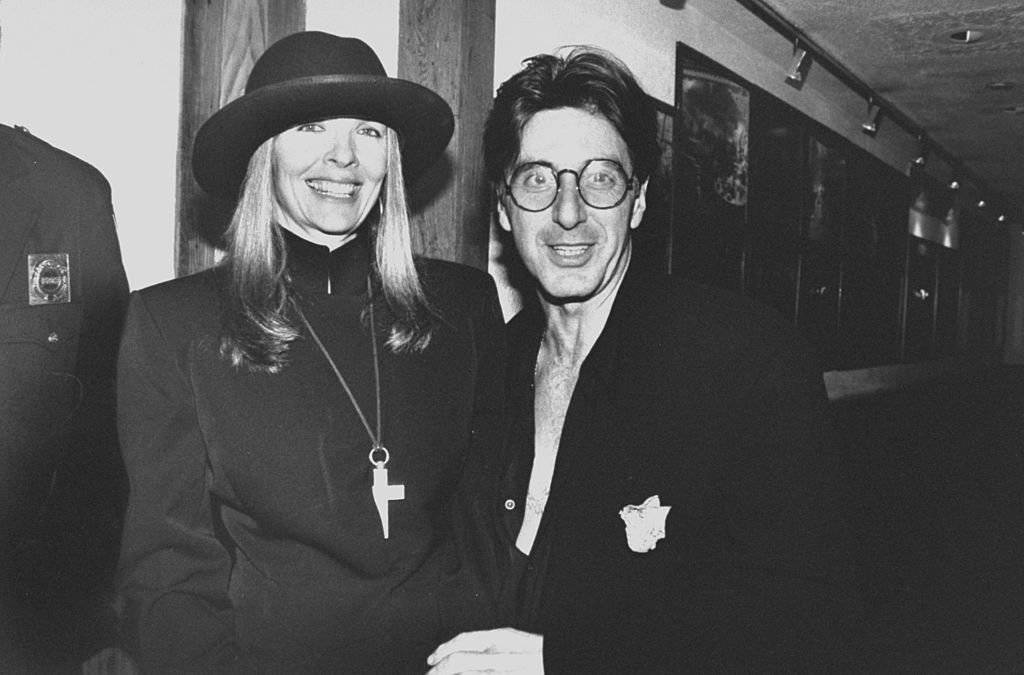 ---
He said no. "I was mad for him. Charming, hilarious, a nonstop talker," she looked back on their moments as she was interviewed by People. Maybe that's why she wanted to tie the knot with him. It did not happen, though. The farthest they have gotten is to remain good friends with each other over the decades.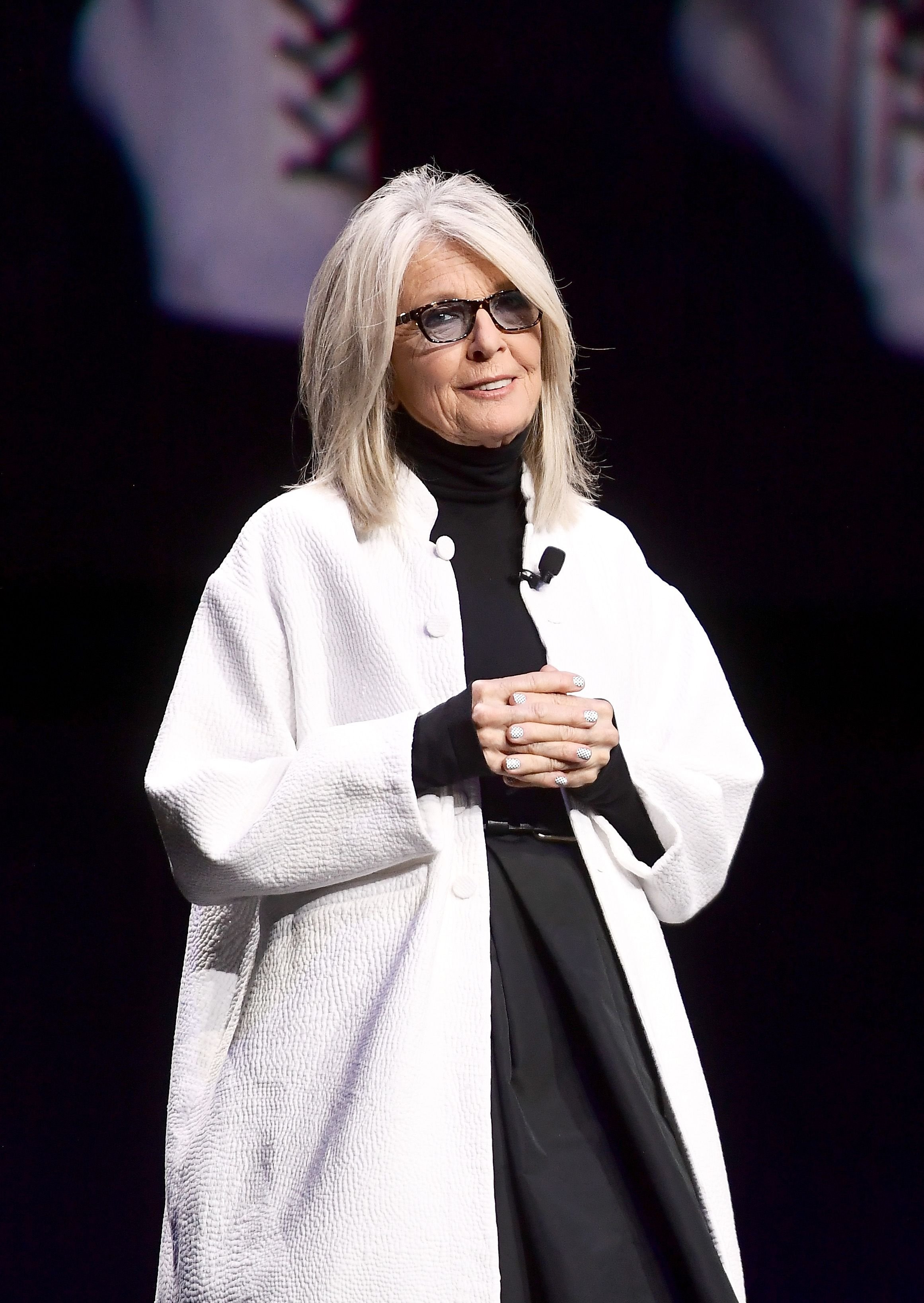 ---
JAN TARRANT: MOTHER OF HIS ELDEST
After some time, Pacino was back to dating again, and in the 1980s, when he was already 40 years old, he dated Jan Tarrant, who eventually became the mother of his first child and no, they weren't married. It's said that they probably met during one of her acting sessions in the late 80s.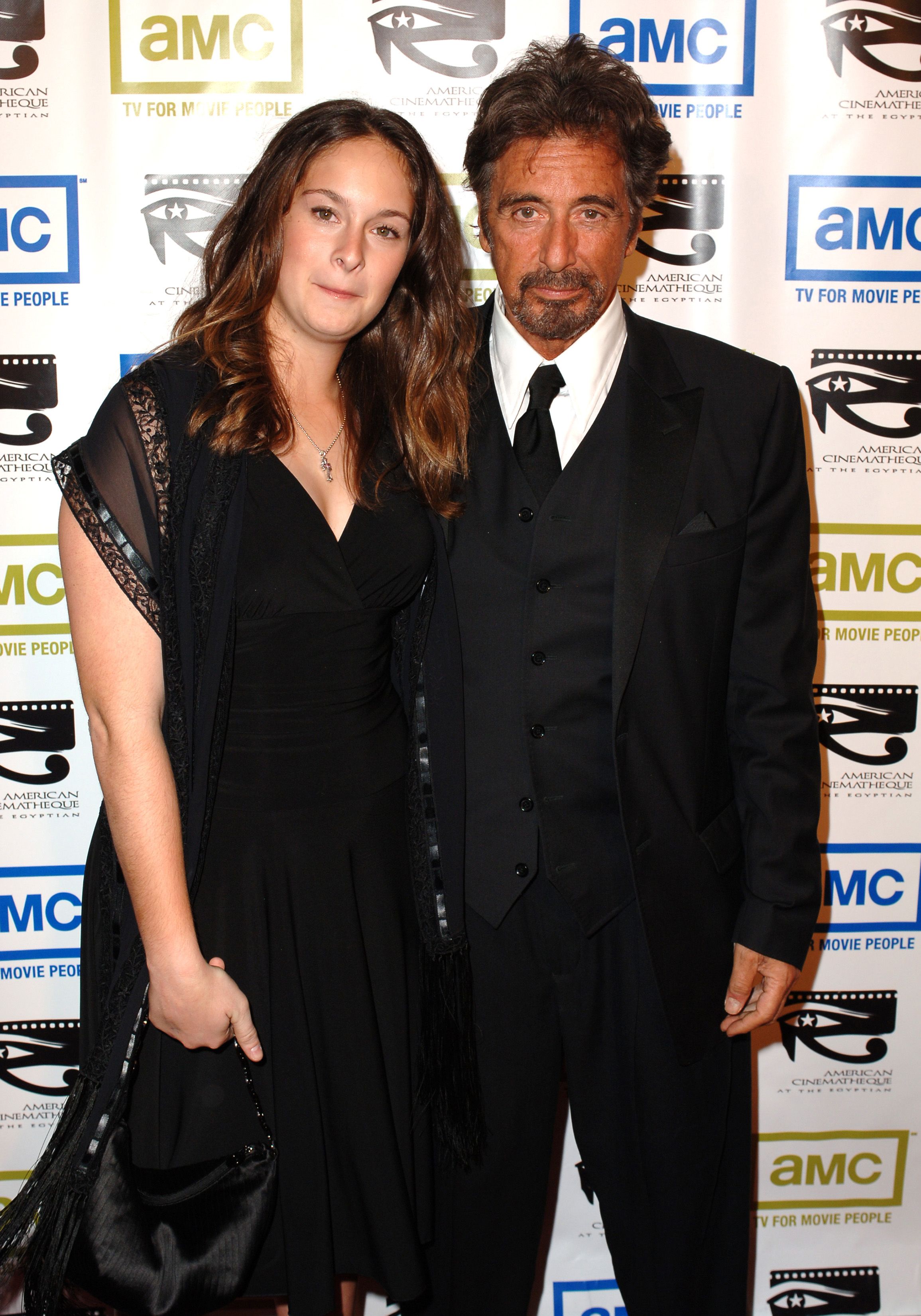 ---
Though their relationship did not last long, it was passionate, their daughter Julie Marie Pacino is the evidence. She was born on October 16, 1989. The couple soon decided to part ways, but they took turns and participated successfully in raising Julie within a comfortable environment.
---
BEVERLY D'ANGELO: MOTHER OF HIS TWINS
After his split with the mother of his first child and some hook-ups in between, Pacino met D'Angelo in 1997, and they had twins conceived through in vitro fertilization. Beverly was 49 years old when she gave birth to the fraternal twins, Anton and Olivia Pacino.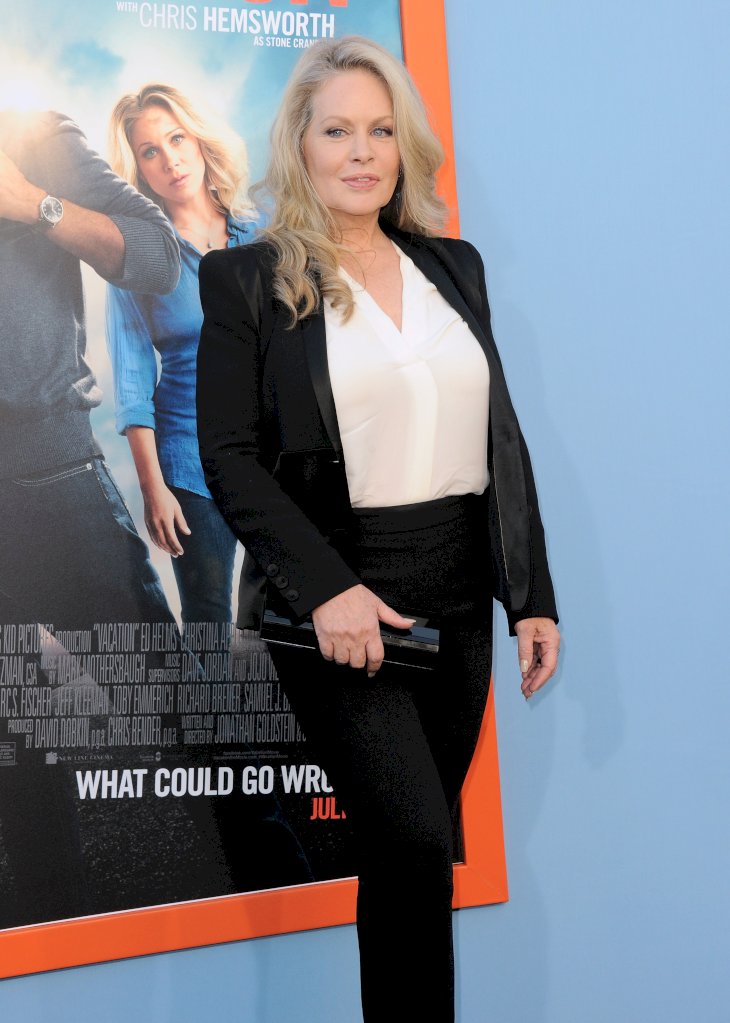 ---
After some time, there were some disagreements between the couple, and though they are not also married, they decided to split and had a battle for their children's custody. However, both came to their senses together, and they agreed to co-parent successfully. Olivia has appeared with him many times on the red carpet while Anton keeps out of the spotlight.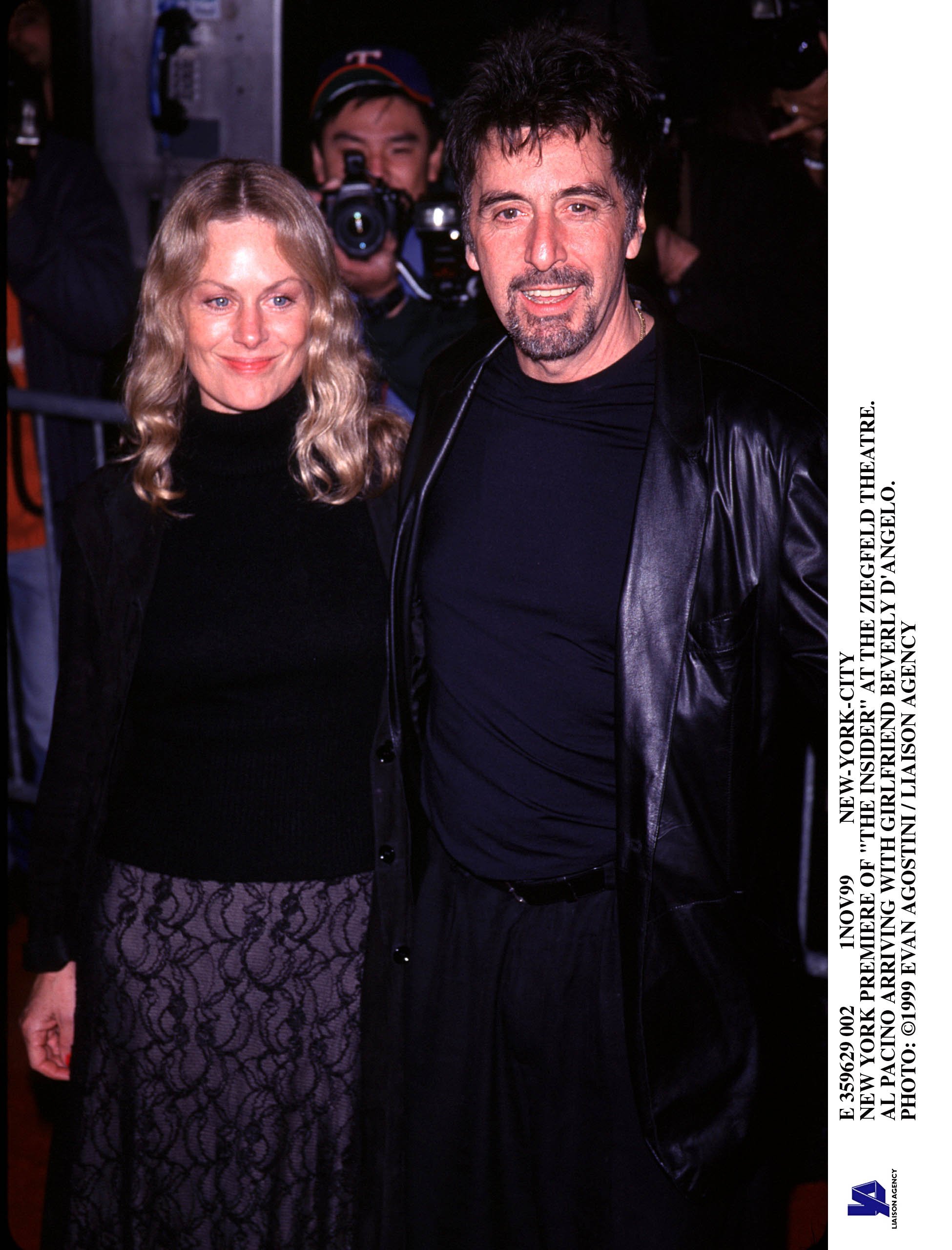 ---
LUCILA SOLÁ: JUST NOT MEANT TO BE
Years after his split with Beverly, Pacino started dating Lucila Solá. He hinted in March 2015 that he was willing to tie the knot with Lucila, despite their 39-year age gap. He said: "I never say never. It is possible."
---
However, according to a source, "they're both dedicated to their craft, so sustaining a relationship was always going to be tough. They are so close, but it wasn't meant to be." In June 2015, it was reported that the then 75-year-old actor and 36-year-old actress decided to go their separate ways.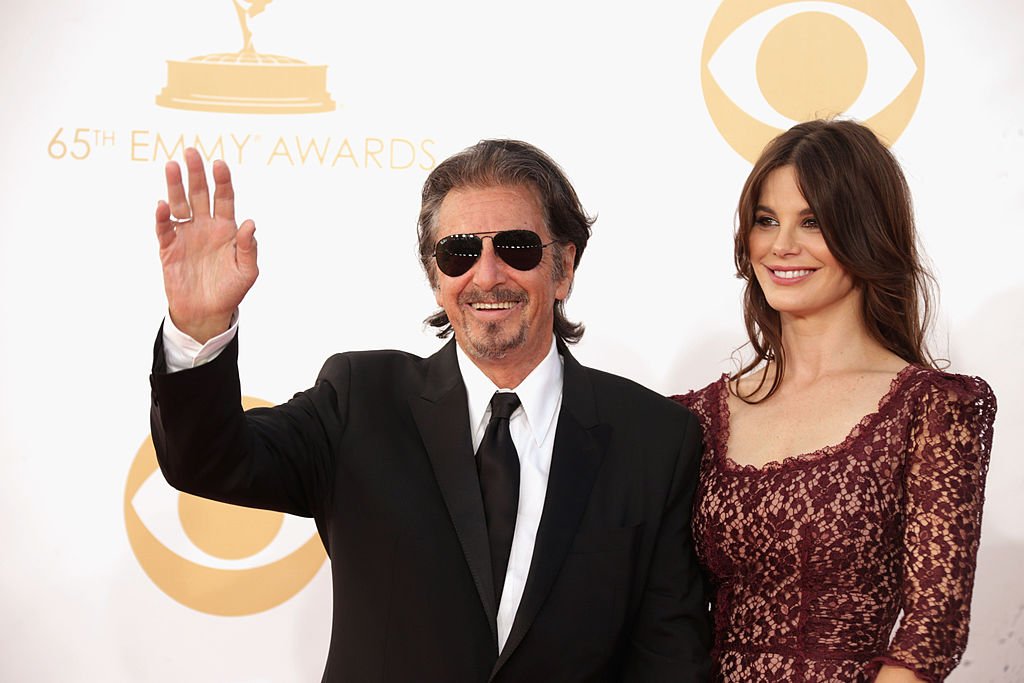 ---
IS DOHAN THE LAST WOMAN?
Sola was the last one that he dated before he got in a relationship with Dohan, who, just like Sola, is four decades younger than him. However, after his recent break-up, it's not yet safe to say that the actor is done with love and relationship.
---
Amidst the pandemic and the strict quarantine rules, he was caught on cam, taking a walk around Beverly Hills with a young woman as a companion. The women's identity is not known for wearing masks, and their full-face can't be seen.
---
It's a wonder for many how an older man is still looking for love at his age, and why didn't he bother to get married even though many gorgeous women passed his heart. It's the man's choice, though. So what if he's still finding love at eighty? Age doesn't matter anymore, does it?