Little-Known Facts About J. Lo That Prove She's A True Diva
Jennifer Lopez is the multi-millionaire singer and actress, so fans are eager to know what she is like behind the scenes. Read our article to find out how Lopez really treats her staff, what unusual requests her rider has, and what rules her fiance has to follow. Prepare to be surprised!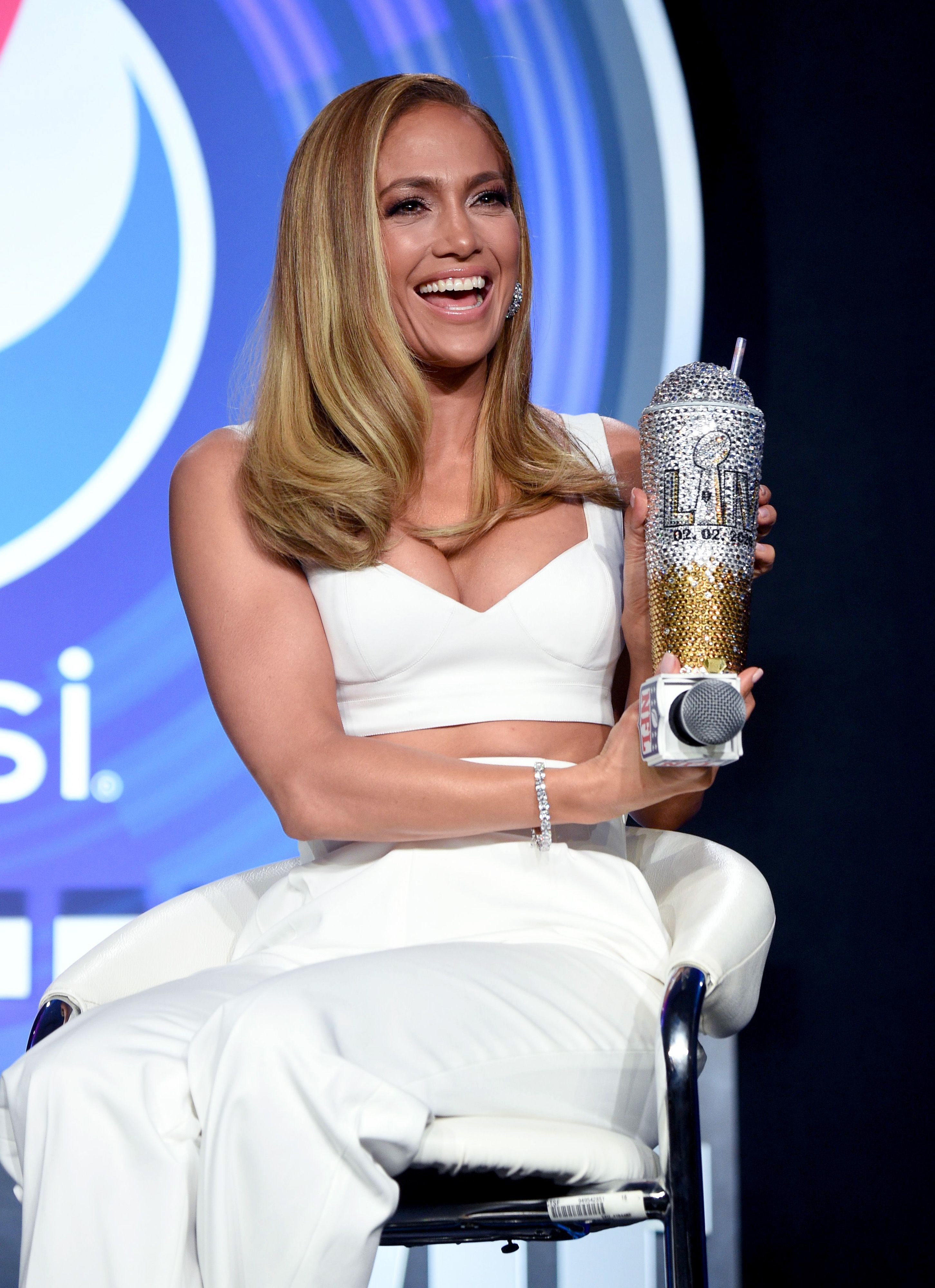 ---
NO AUTOGRAPHS, PLEASE!
If you saw a star in real life, you would want to get a quick snap and an autograph, right? But with J-Lo, you better think twice about that. In 2012 The Daily Mail reported that a hotel maid from a luxury hotel in Dusseldorf lost her job after asking Jennifer Lopez for an autograph.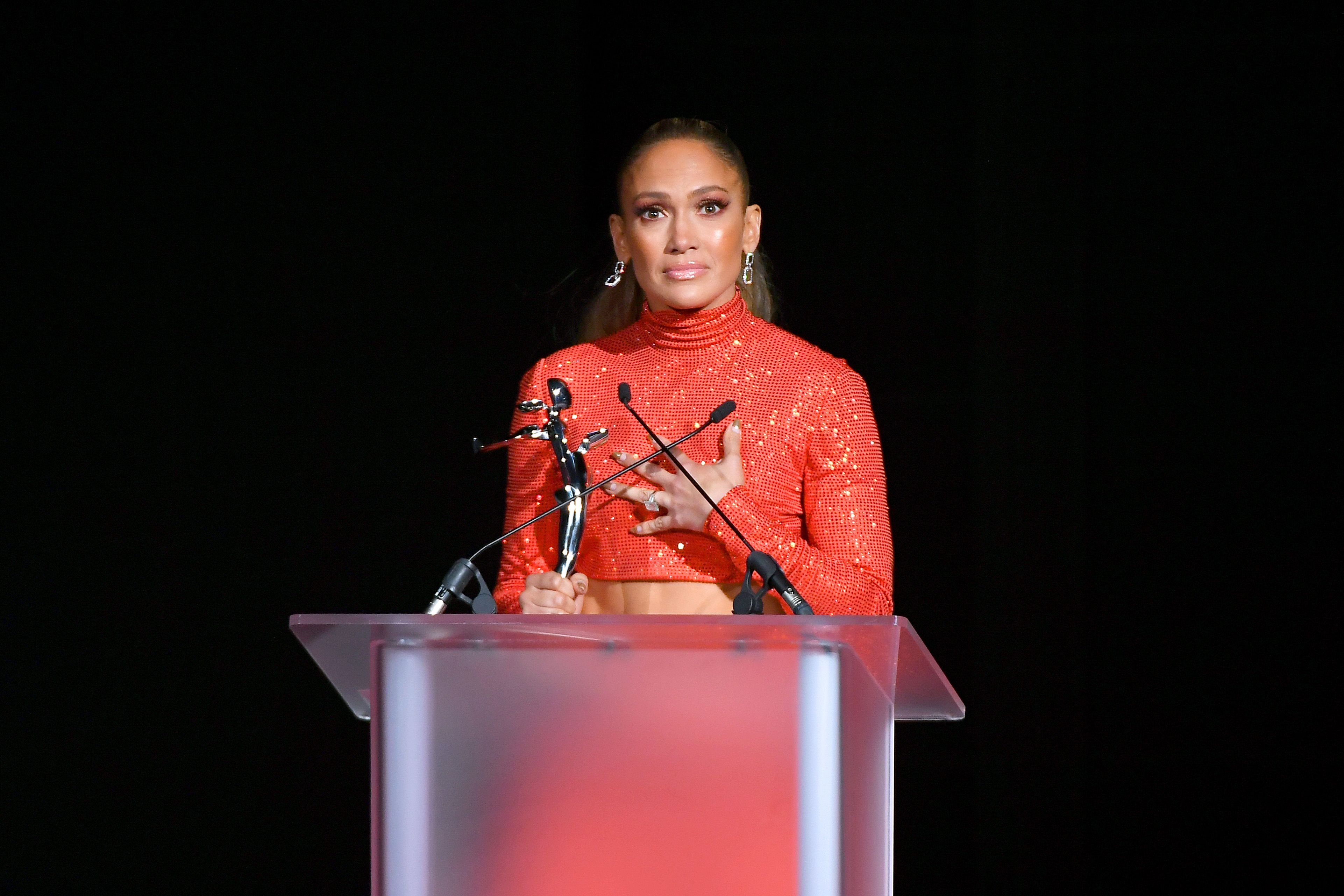 ---
The maid told the German newspaper Bild that she was an incredibly big fan of Lopez's, she gathered all her courage and knocked on the singer's door to ask for an autograph. However, she was turned away by two of J.Lo's assistants. 
But the biggest shock came the next day when the maid got a phone call saying that Ms. Lopez had complained about her and she was fired. The star herself later replied to fans who commented on the sacking, saying she had nothing to do with the decision.
'C'mon thought you knew me better than this,' - she wrote. - 'Would never get anyone fired over an autograph. 1st I heard of this was on twitter.'
---
The hotel's managers confirmed that neither the singer nor her staff had any involvement in their decision, and the maid was fired because of the company's rules: the privacy of the guests should not be disturbed. 
Well, we would expect a little bit more sympathy for a chambermaid from the actress who previously played one in the movie Maid In Manhattan. And speaking about hotels: it appears that Jennifer Lopez has a long list of things she expects to see in her suite, even if she's only going to spend a night there. 
---
WHAT THE DIVA DEMANDS - SHE GETS 
In 2007, the multi-millionaire singer and actress spent two days in London promoting her single "Do It Well." Of course, she was booked to stay in a five-star hotel. But, apparently, she wasn't sure they would have all the things she needed to enjoy her stay. 
---
So, before her arrival, a two-page (!) list was sent to the hotel. Surprisingly, despite staying in one of London's top hotels, Lopez's list included a request for a microwave, coffee maker, toaster and an oven! 
According to a source, the housekeeping notes included humidifiers and oscillating fans. Although it wasn't specified in this report, many others have stated that Jennifer likes it when her rooms are cooled to a precise 80 degrees Fahrenheit at all times.
---
Also, Lopez was very specific about a candle she wanted: she required Jo Malone grapefruit and lime blossom-scented candles (and mind that they cost about $500 each!) And there was also a note that the star loves white or red roses or white lilies – but without any special demands about room decoration.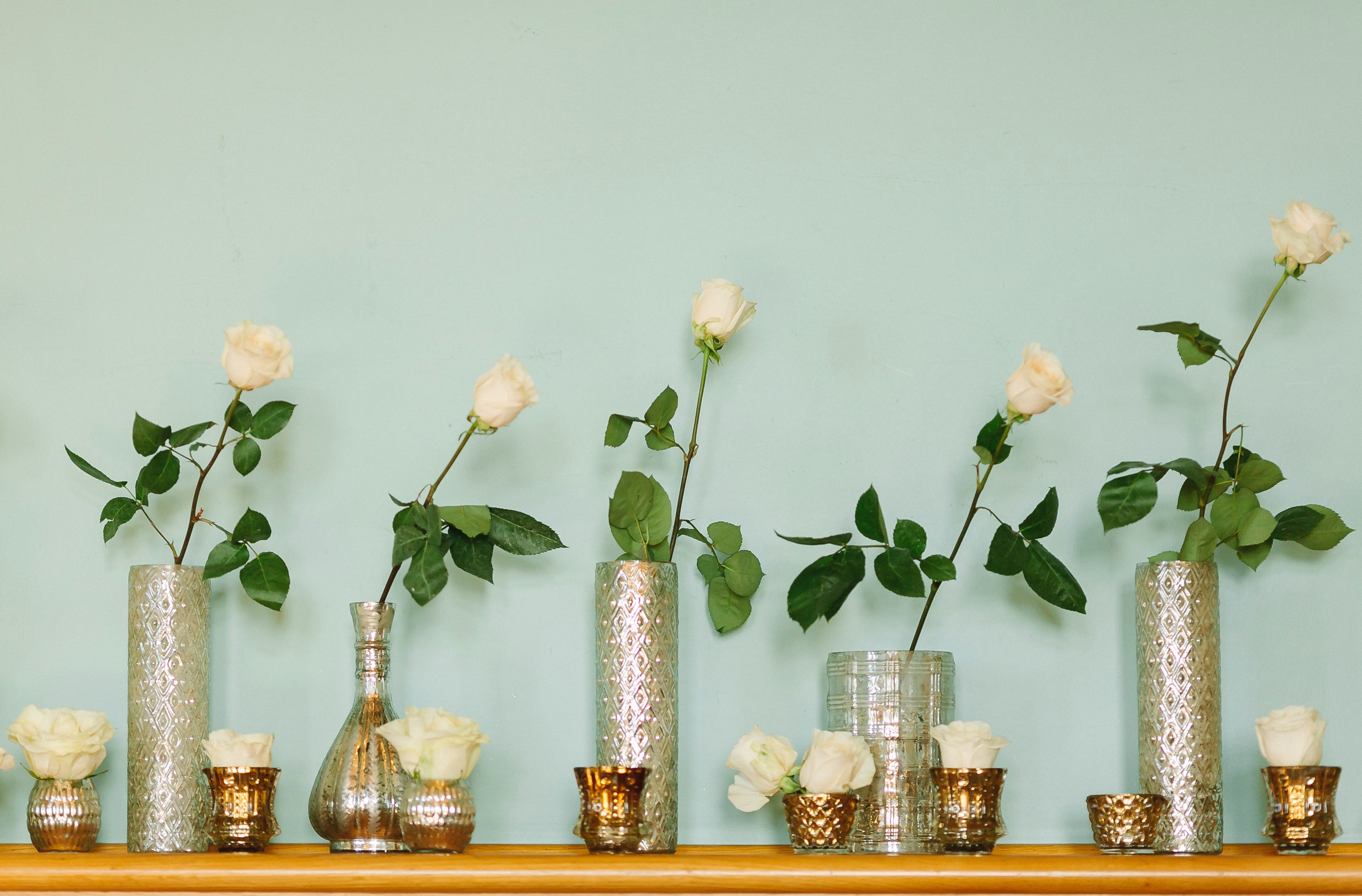 ---
However, several years later, when Jennifer Lopez participated in a charity remake of Marvin Gaye's "What's Going On", her representatives gave the production crew another very detailed rider. It included a 45-foot trailer with a built-in hair and make-up station.
The trailer's interior had to be decked out with white drapes, white couches, and white flowers – and those expensive white candles, too. The Mirror reported that J.Lo also sent out a memo to her entire staff: wear white, head to toe! And the list doesn't end there: of course, there was a detailed description of food requirements.
---
J.LO TAKES NUTRITION PRETTY SERIOUSLY 
Jennifer Lopez is known for her rigorous exercise regime, clean eating and drinking lots and lots of water. That's why it's not surprising that her hotel room bar requirements include a variety of beverages. The actual list is quite long, but there we have regular bottled water, Coke, Diet Coke, caffeine-free Coke, herbal tea, and of course Jen's favorite sports hydration drinks.
---
All of them must be available at both room and refrigerated temperatures. The food demands include a fruit platter that consists of mango, pineapple, green seedless grapes, honeydew melon, watermelon, and strawberries. The veggie platter should consist of carrots, celery, broccoli, cherry tomatoes with lemon wedges, and ranch dressing.
---
Also, Jennifer Lopez is very specific about the taste of chips she prefers (sour cream and onion), and M&Ms candies – they must be plain only. (We wonder what color they should be! As you might remember, in the movie 'The Wedding Planner', Matthew McConaughey tells Jennifer that "brown M&Ms are healthier than the other colors.")
In addition, Lopez's list of demands posted by the Daily Mail specifies that she likes sunflower seeds (with shells), and clearly has a sweet-tooth, as she's included a request for soft-baked chocolate chip cookies. Well, what can we say – Jennifer Lopez definitely knows what she wants!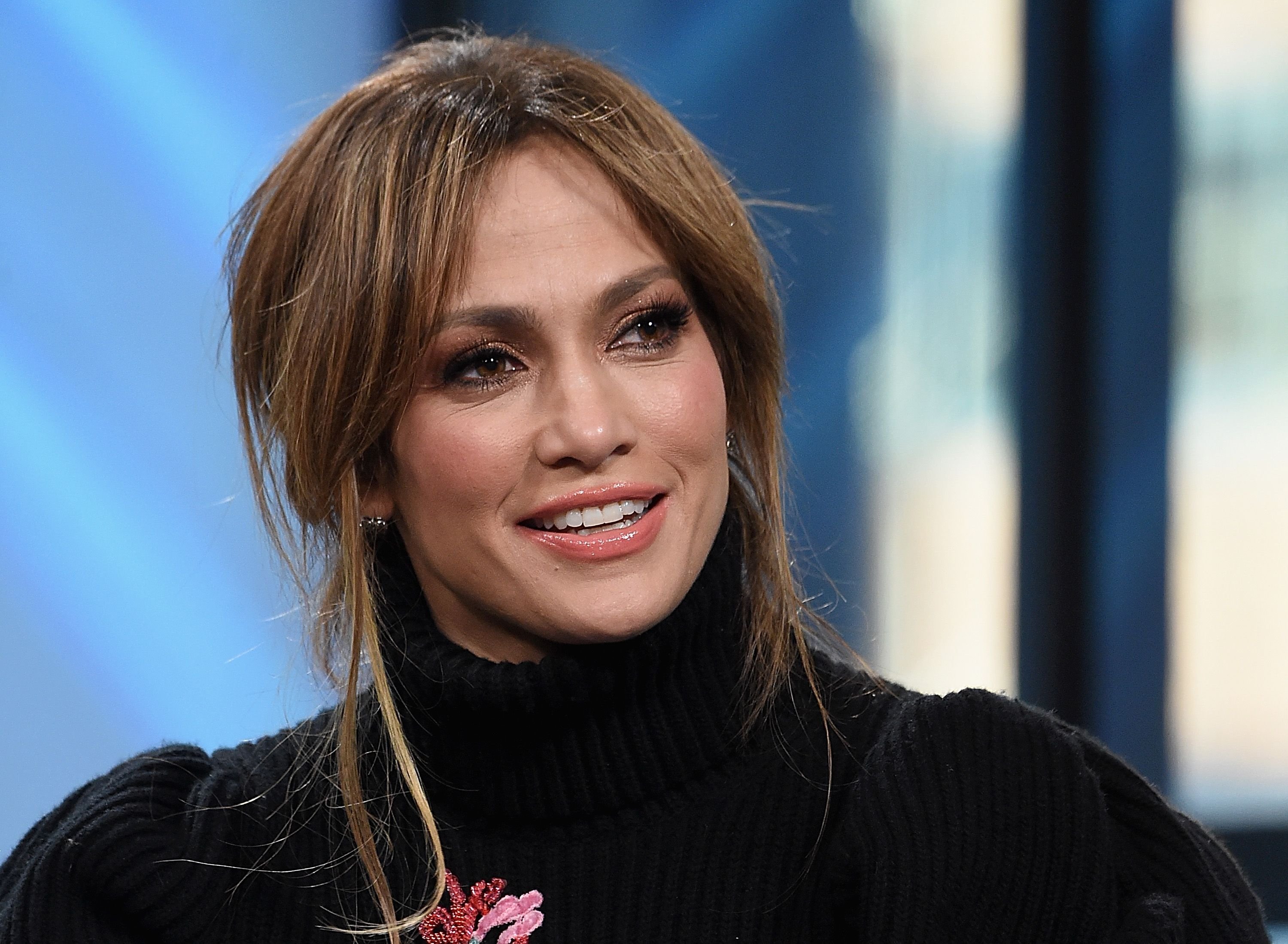 ---
WHAT JEN LISTENS TO WHEN SHE'S NOT ON STAGE 
According to The Daily Mail, back in 2007, before iPhones and tablets, J-Lo insisted that her hotel room VCR and CD players played only specific music. When she enters her hotel room, Jennifer Lopez wants to hear her own songs. The undeniably talented performer has enjoyed many hit singles over the years.
---
But it seems as though she loves them a bit too much! Apart from her own hit tracks, she likes to listen to R&B, salsa, and hip-hop and often chooses such performers as Lauryn Hill, Santana, Mary J. Blige, and Enrique Iglesias. By the way, Jennifer Lopez says that she was unfairly labeled a "diva". 
In a recent interview with GQ she explained that it's because she is Latin, and a woman: "They were not giving me the same pass that they gave everybody else at certain times." But, as the star says, those talks never kept her down for very long.
---
THE BRONX IS NOT IN HER HEART ANYMORE 
One of Jennifer Lopez's most famous songs, Jenny From the Block, tells us all about her life in the Bronx. At the beginning of her career, the talented singer and dancer spoke a lot about when she and her family never had much, and she was just the girl-next-door with big dreams.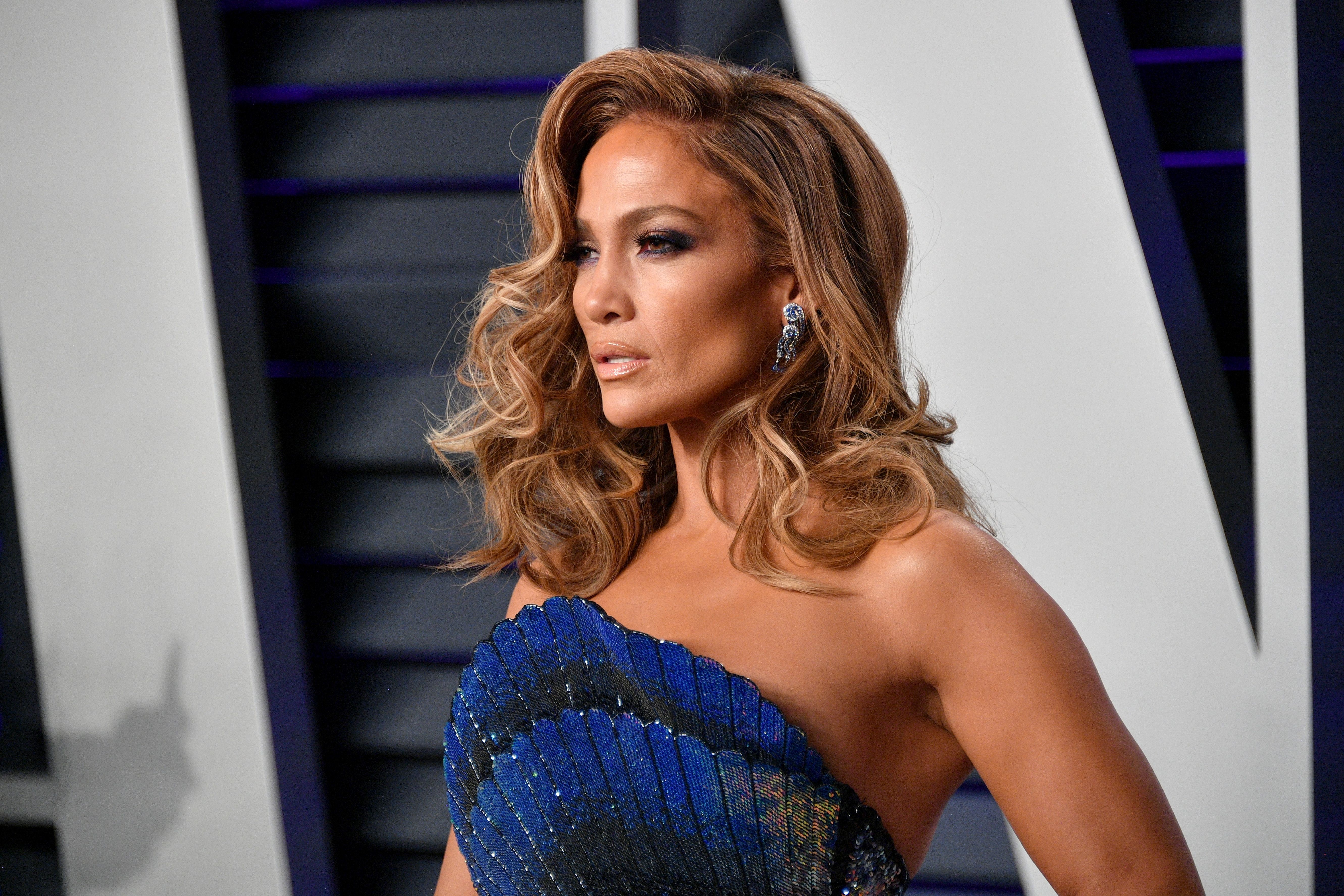 ---
But it seems as though her time at the top might have changed Jenny. In 2011 she was hired to appear in a Fiat commercial. The company presumed that it would be great to film the star in the hometown she grew up in. The idea was to show the superstar driving down the streets of the Bronx, telling a story about how the streets inspired her.
---
However, Jennifer Lopez never left Los Angeles to film the ad! Apparently, she used a body double for the scenes that were shot in the New York borough. Fiat stated that it was due to scheduling, but apparently Lopez didn't actually want to go back to the Bronx! Unfortunately, that's not the only time she's showed zero desire to mingle with the ordinary people.
---
GETTING READY - IN J.LO STYLE 
You might say that after literally decades of a successful career, Jennifer has a right to wave her banner high. But the reports of her diva behavior started in the early 2000s. Just four years after her 1997 breakout role in the movie 'Selena' she was slated to sit down for a one-on-one interview with the British BBC.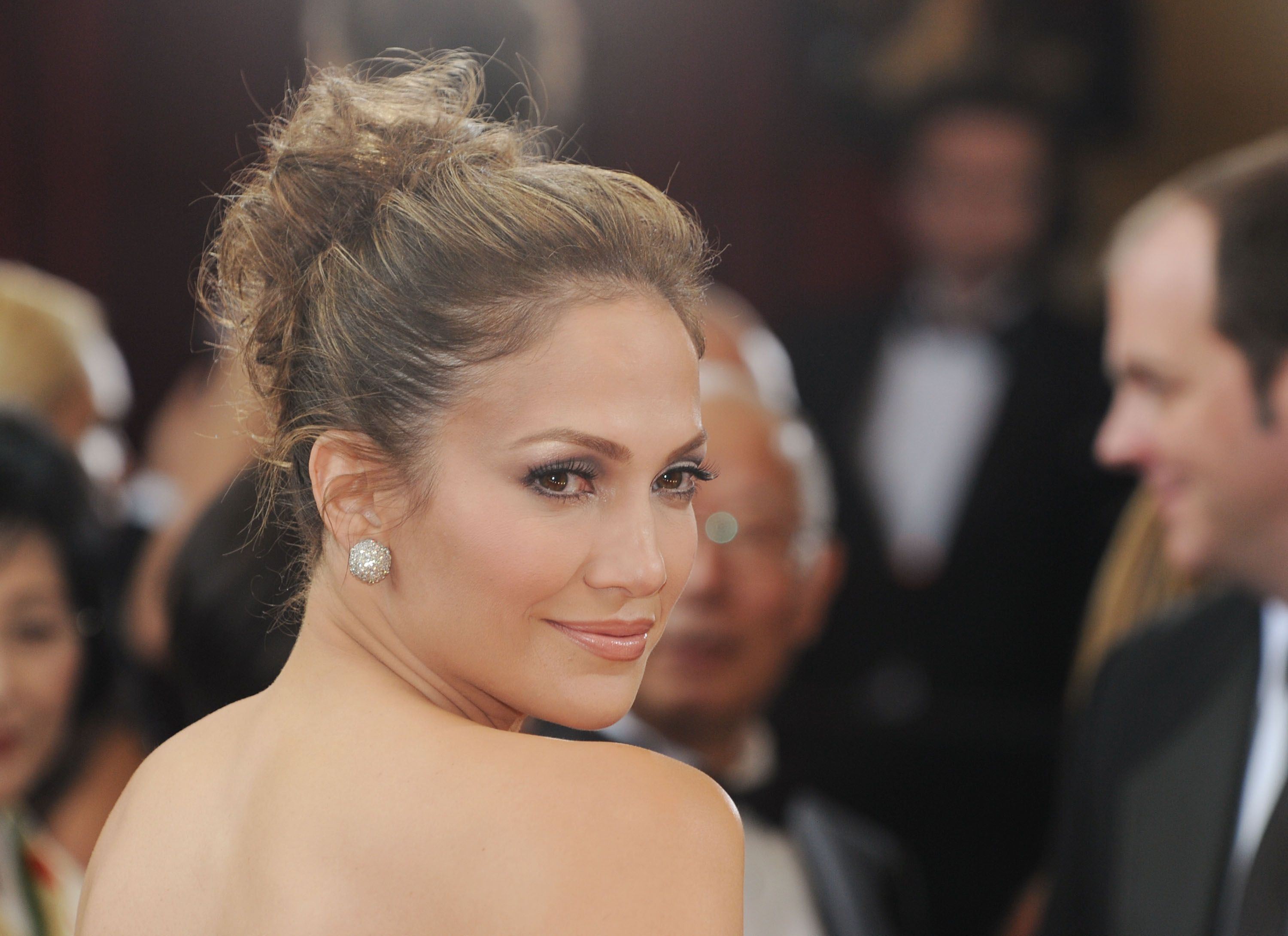 ---
Lopez reportedly demanded nine dressing rooms to accommodate her entourage that helped her prepare for the interview. In 2010, ahead of her medley performance at the World Music Awards in Monaco, J.Lo allegedly requested a helicopter to be kept on stand-by, as well as a custom-fitted speedboat.
---
And, according to The Mirror, she wanted to make sure that she was arriving in style. The speedboat had to have drinks coolers, faux leather, customized love seats – and a set of diamond-encrusted headphones to block out any noise from the boat. 
An insider told the tabloid that her representatives requested that she have an entire floor of the hotel to herself to ensure she wasn't hassled. Also, a piece of beach roped off too to ensure the singer's privacy. 
---
NO COMMUNICATION NECESSARY 
Just like many other celebrities, Jennifer Lopez is quite keen on keeping her privacy, especially when it comes to her home. It takes a whole entourage of people to run the life of a Hollywood star like J.Lo, and sometimes it might become strenuous.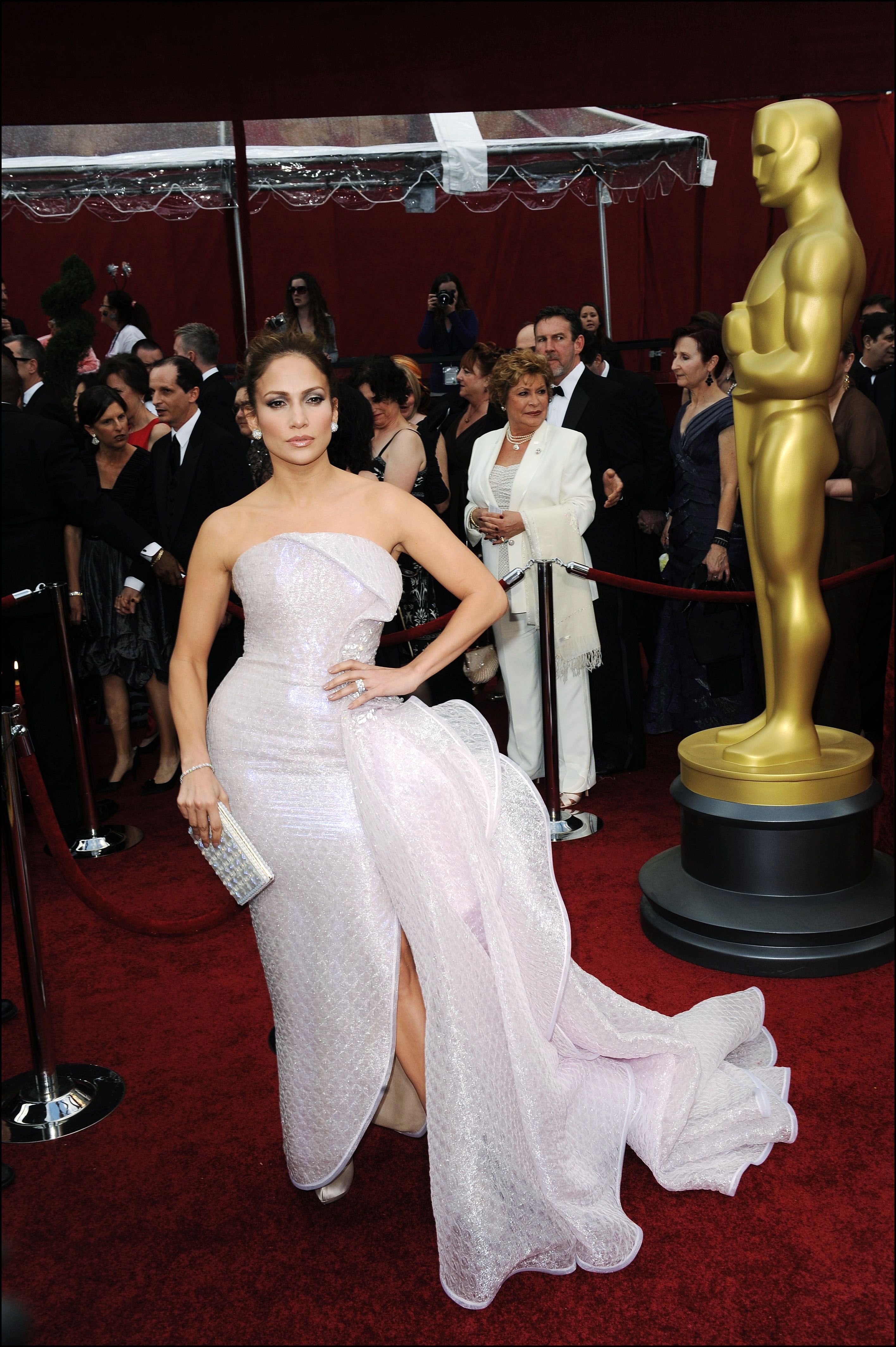 ---
According to insiders, back in 2012, while she was renovating her new home in San Fernando, California, the builders were not allowed to make contact with her – at all costs! A source told The Daily Star, that
"She has made it clear that if any of the contractors, drivers or domestic help made eye contact or speak to her she will not be impressed." 
---
Apart from this, Jennifer Lopez reportedly never speaks to salespeople, restaurant or hotel staff, or flight attendants. She only talks through her assistants. When a flight attendant once asked her if she wanted a drink, the actress turned to her personal assistant and asked them to order her a Diet Coke and lime instead of asking for it herself.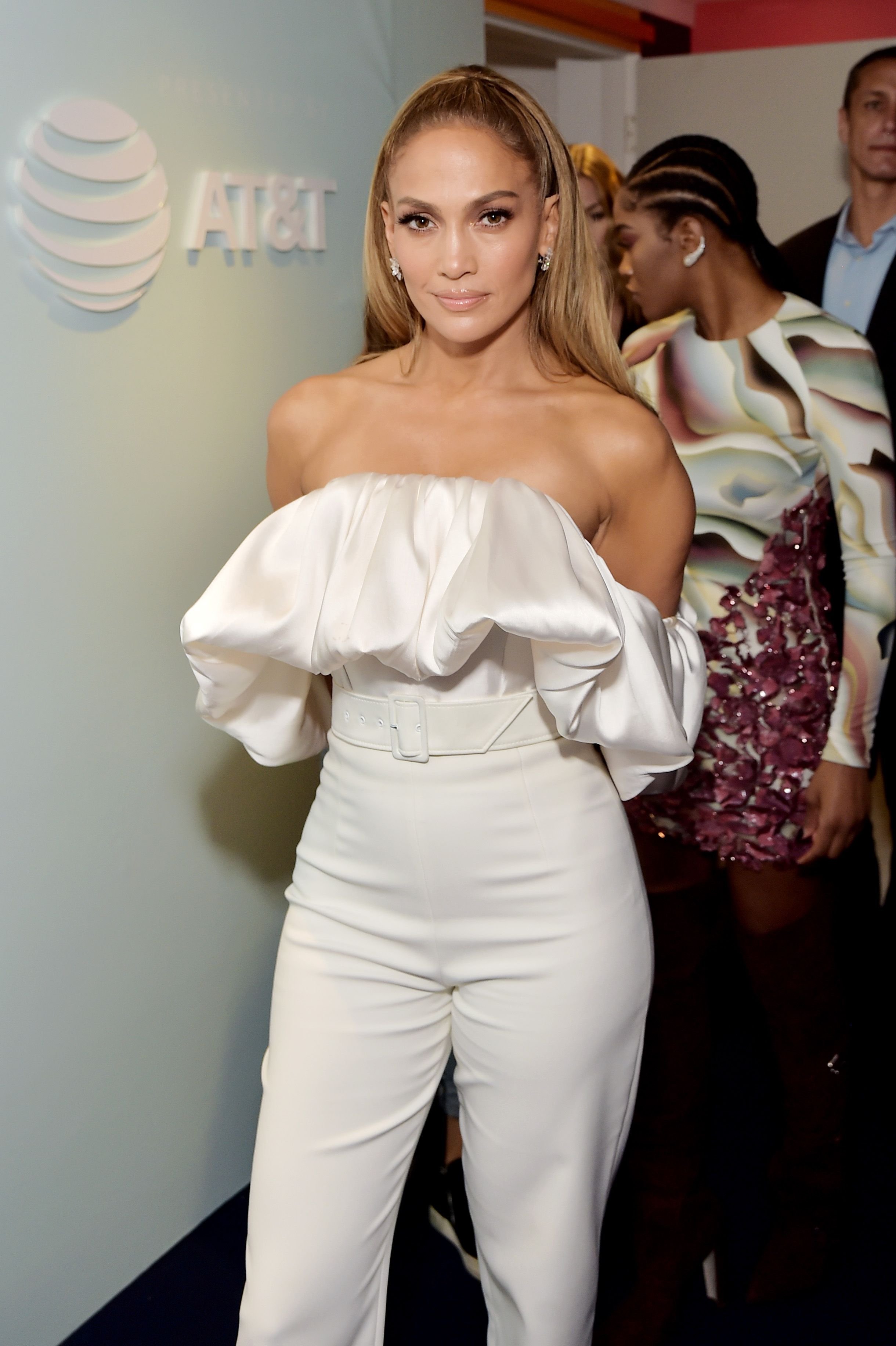 ---
STAR FEUDS 
In the 1990's Jennifer Lopez was a part of a comedy TV series 'In Living Color'. In her autobiography, her co-star Rosie Perez claimed that when the two worked together, there was plenty of scandal to talk about. Apparently, staff members were coming into her dressing room claiming that Jennifer was manipulating the hair, make-up, and wardrobe teams into getting what she wanted.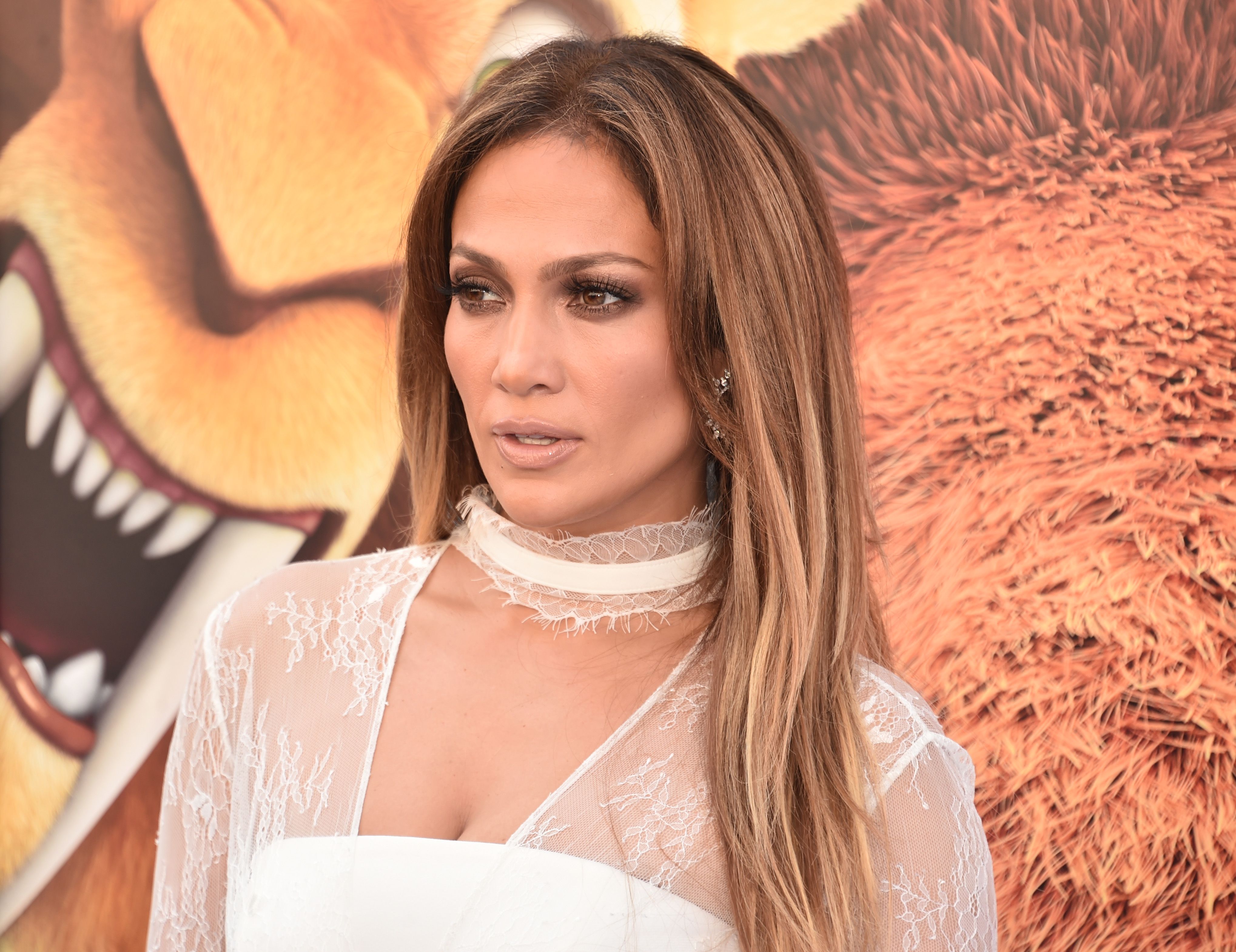 ---
She also claimed that J.Lo made disparaging comments about her. And actually there's a big list of celebs who have reasons to be angry with Lopez! During an interview with Movieline in 1998, Jennifer managed to offend Gwyneth Paltrow, saying that she hadn't heard about her work, only about her romance with Brad Pitt.
J.Lo also shaded another blonde, calling Cameron Diaz "a lucky model who's been given a lot of opportunities". She even went further, saying that Diaz actually "can be good" when directed. Later, when asked what she thinks of Madonna, Lopez said that in her opinion Madonna is not a great actress.
---
But fans were left unimpressed with the way Jennifer handles her friendships. Before the end of December 2016, she and Rihanna were very close. But their friendship ended a couple of months later. In the summer Rihanna had a short-lived fling with Drake, but the two parted, seemingly remaining close friends.
However, the Canadian rapper was later spotted at one of Lopez's concerts and the two were reportedly seen hugging and getting very cozy with each other. And when J.Lo posted a photo with Drake, Rihanna publicly unfollowed her. Lopez soon left the rapper heartbroken but never made up with Rihanna.
---
A LIST OF DEMANDS FOR HER FIANCE 
It seems that even Jennifer's inner circle of loved ones has guidelines to follow. Rumor has it that Alex Rodriguez has to obey certain rules scrupulously if he wants to finally marry Jennifer. And one of those demands is that he is not allowed to make friends with women who are under 40!
---
The alleged list also includes the amount of time the couple should spend together, and even exactly where he needs to stand when they're on the red carpet together. It is also reported that Lopez loves his physique, so she insists that Rodriguez has to keep on top of his fitness regime after they're married.
---
Their wedding was going to happen this summer - Rodriguez joked they'd get married during the Super Bowl! But, although J.Lo said she was feeling a hundred percent ready, she shared in May's interview that the couple is "taking their time". Let's hope that A-Rod will keep on living up to all Jen's high demands, and we will see them married soon!