The Karate Kid Cast: Life After The Movie
Released in 1984, The Karate Kid movie inspired a whole generation of fans. Not only did it find the sweet spot between marital arts and teen drama, but it also introduced us to a host of unforgettable and relatable characters.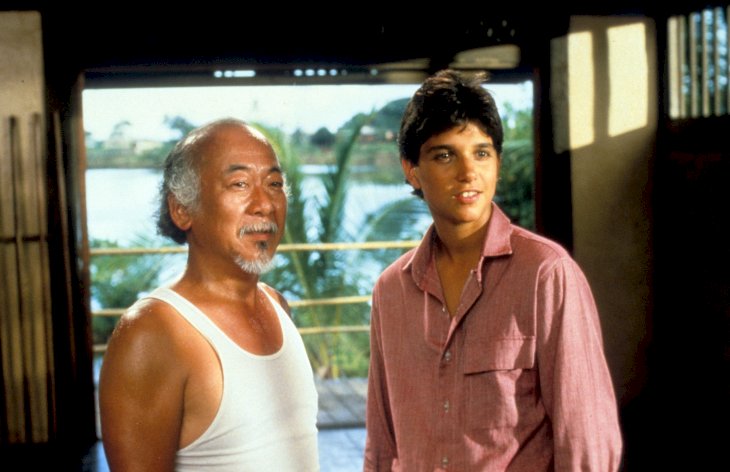 ---
While many of the cast members have returned to their roles on Cobra Kai, there have been some notable exceptions. And now is a good a time as any to see what they've all been keeping busy with. Join us as we go back to the future to see what the cast from The Karate Kid 1984 have been up to!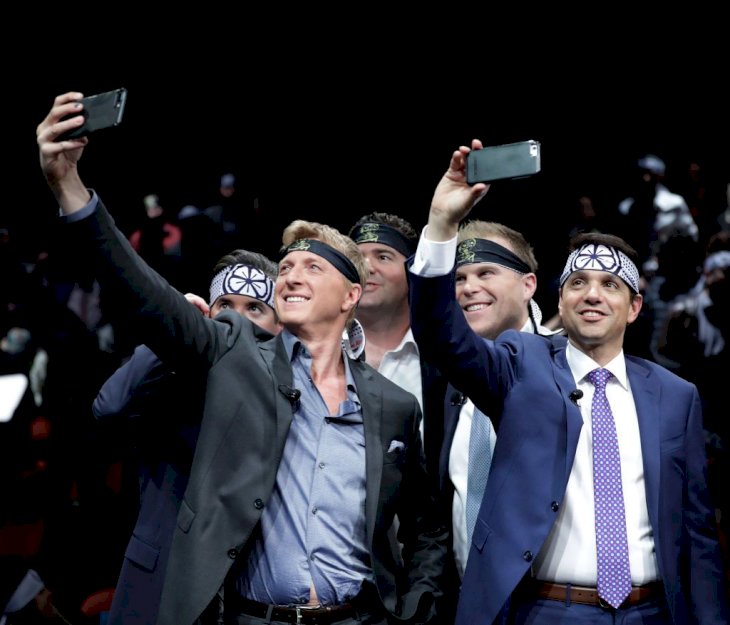 ---
RALPH MACCHIO
When you think of Ralph, you immediately think of Daniel LaRusso. After starring as the character in the first three Karate Kid films, he reprised his iconic role for Cobra Kai in 2018. As a teen heartthrob and recognized face in the 80s, you'd think he'd have some more blockbuster movies in his filmography.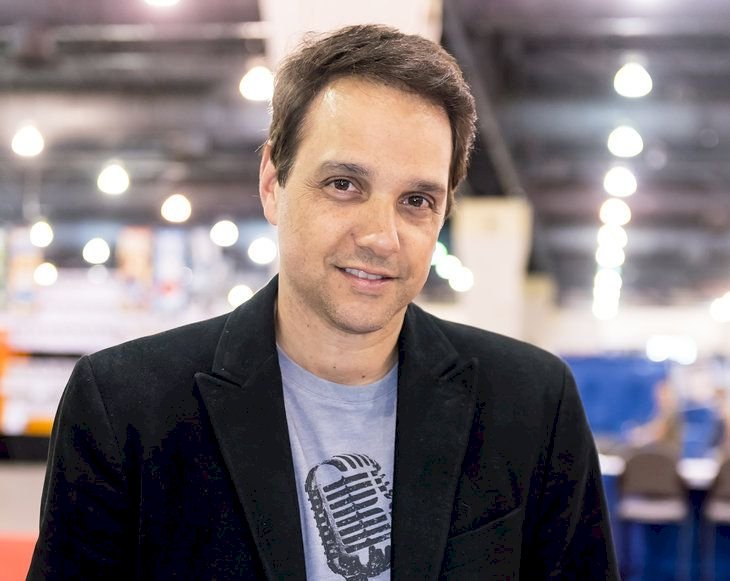 ---
However, the only other major role he had was in My Cousin Vinny, where he starred alongside Joe Pesci. Funny enough, there's no real controversy about this. While he still maintained a decent enough career and appeared in a couple of TV shows and films throughout the decades, he decided to put his family first.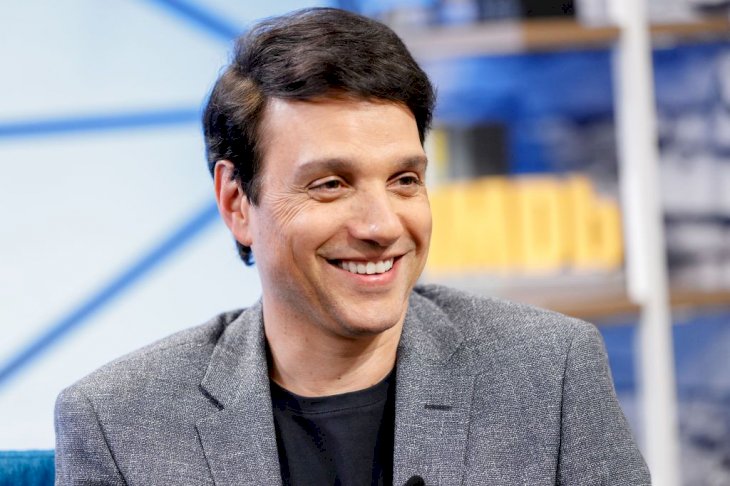 ---
He married his childhood sweetheart Phyllis Fierro in 1987 and together they have two children, Julia and Daniel. Speaking about why his career didn't become as big as it could've, Ralph told The Guardian: 
---

"I wasn't the biggest risk-taker, and I'm sure there were lost opportunities because of that. But also, maybe my caution helped me to stay grounded, so I'm at peace with the choices I made."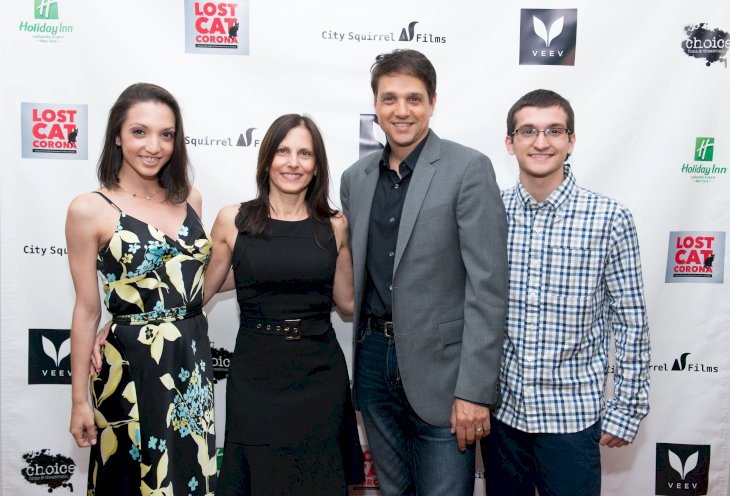 ---
Instead of months on set, he was able to enjoy watching baseball games in his hometown and to spend time with his family. He doesn't feel as if he lost out on anything, because he was able to live a normal life and to be there for the moments that matter.
---
Now, with the return of Cobra Kai, he has the ability to connect with a new generation of fans as well as to recapture the glory of the old days. So, all things considered, it looks like things turned out more than OK for Ralph!
---
CHAD MCQUEEN
If someone were to tell you that the legendary Steve McQueen's son, Chad, was in The Karate Kid, you'd think he was the lead star. Well, not in this case. Instead, Chad played Dutch, one of Johnny's sneaky sidekicks in the movie.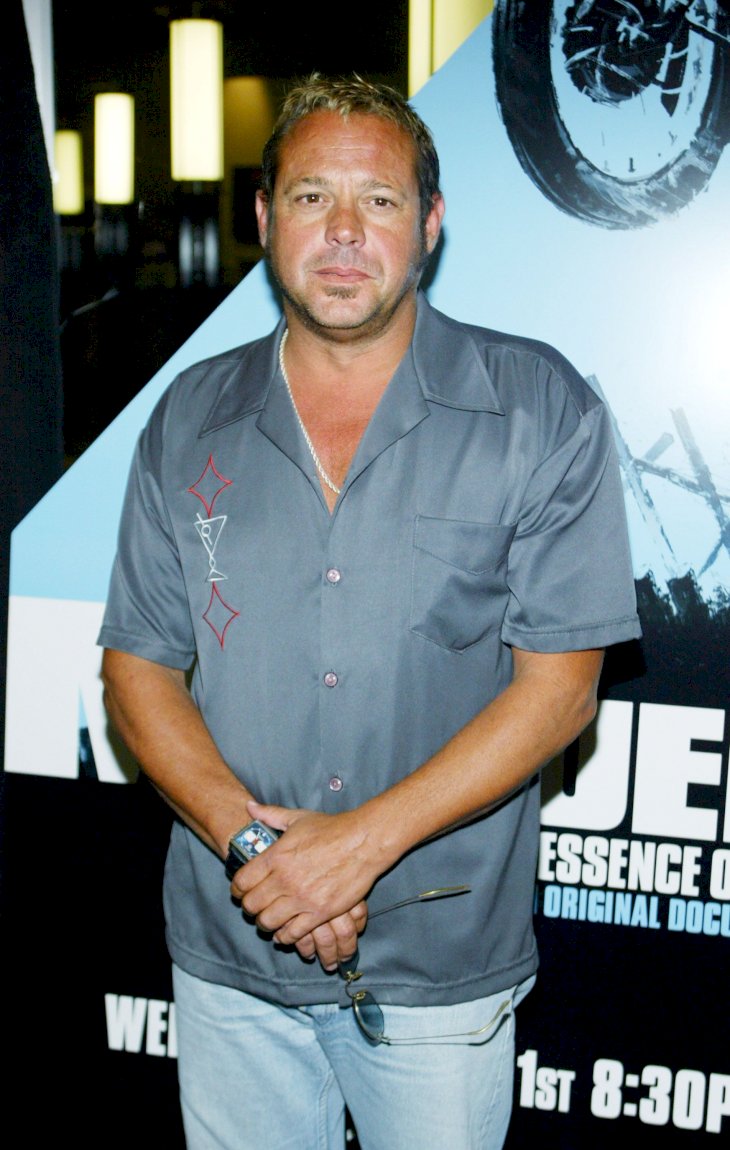 ---
With such a famous surname, this should've been the start of a huge movie career, but it wasn't meant to be for him. While he did appear in more films after The Karate Kid, his true passion lay in his late father's other interest: high-speed racing.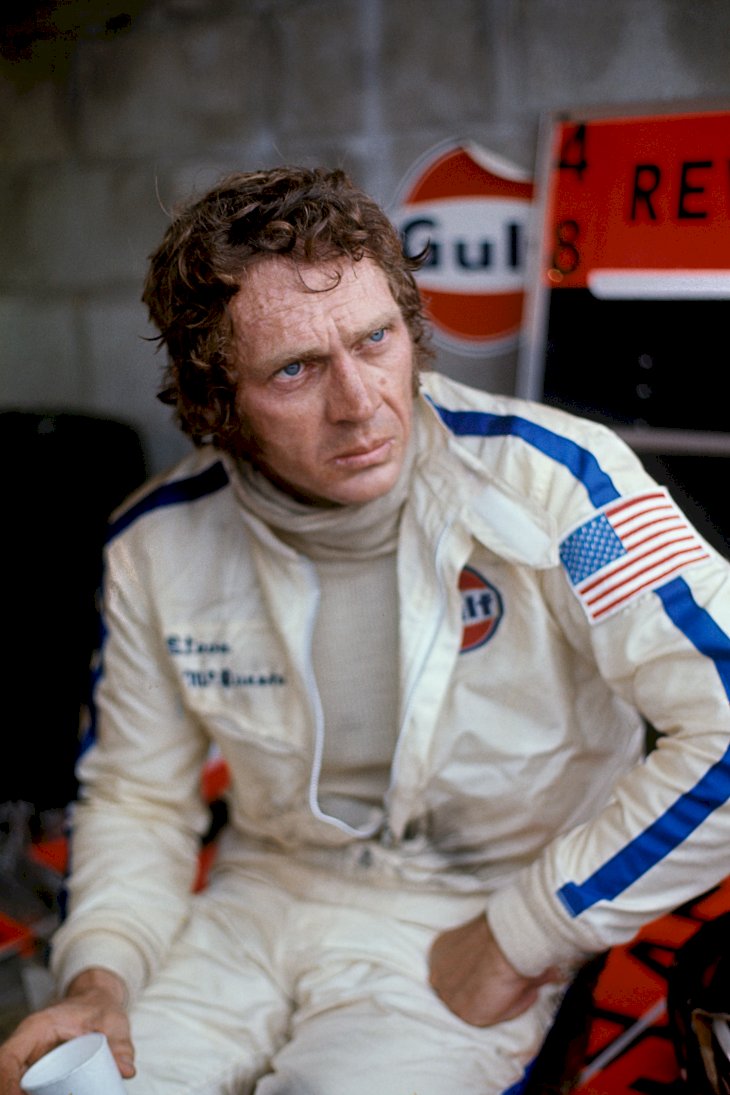 ---
In fact, he almost lost his life to the sport in 2006 after experiencing a serious crash in Daytona. Thankfully, Chad recovered from his injuries, but he did put his racing days behind him, choosing to go into the business side of things. 
---
It was his commitment to his company McQueen Racing that actually prevented him from appearing in the Season 2 episode of Cobra Kai which featured a reunion with all of the old Cobra Kai boys. Who knows, maybe he'll find some time in Season 3 to make an appearance? 
---
While the acting bug didn't quite sink its teeth into Chad, it did grab his son, Steven R. McQueen, whom you might recognize from The Vampire Diaries and Chicago Fire.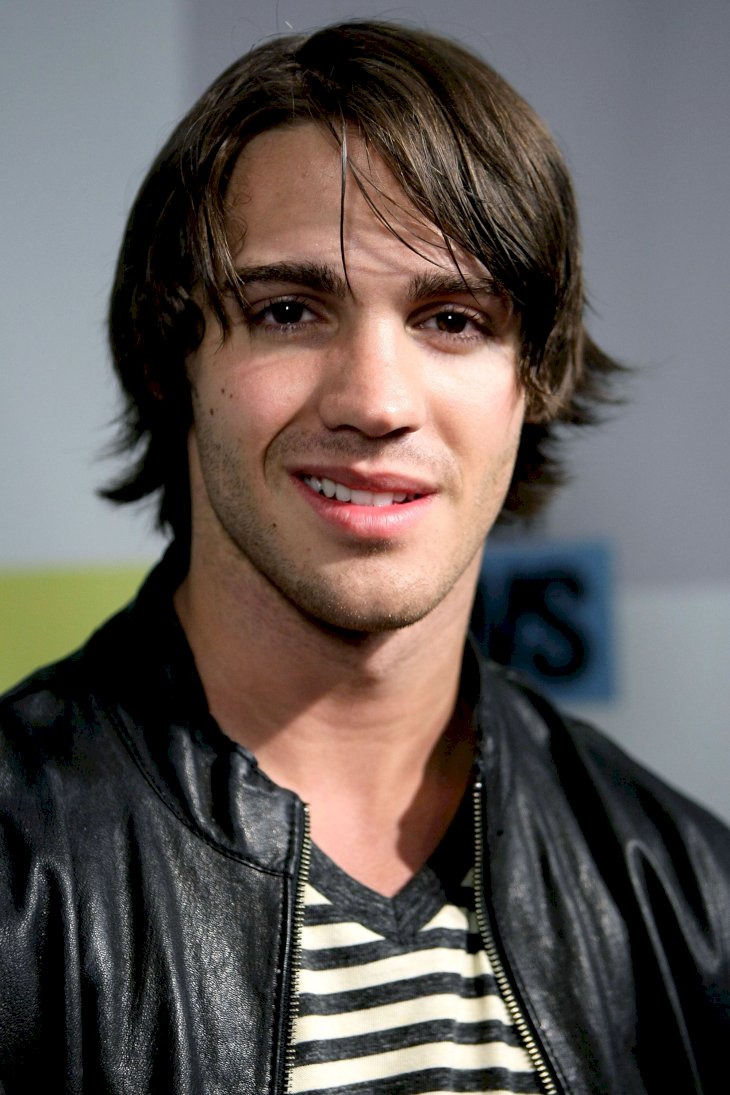 ---
But if you were to ask Chad if he has any regrets about how his life turned out, he'll tell you that he has absolutely none. He's following his passion and living the dream. And he didn't even need to sweep the leg to do so!
---
ELISABETH SHUE
Did you ever think that Elisabeth would have become the biggest star from The Karate Kid? Well, it's true. Not only did she outshine her co-stars, she's gone on to become one of the most well-known and beloved actresses in the world.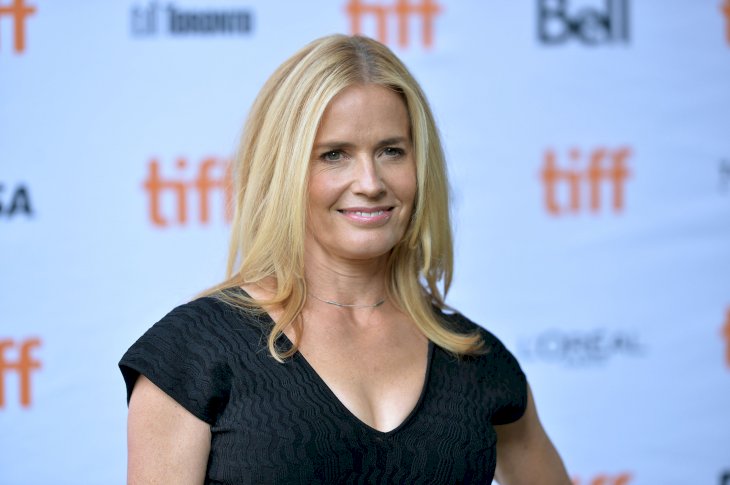 ---
From starring in Back to the Future Parts 2 and 3 to sharing the screen with Tom Cruise in Cocktail and then getting nominated for all the awards and praise for Leaving Las Vegas, Elisabeth is simply what you'd call a blockbuster performer. More recently, she starred in CSI and even The Boys, where she has wowed audiences with a slightly more villainous demeanor.
---
Since her breakout role in The Karate Kid, Elisabeth hasn't stopped for a second, starring in more films and TV series than we can name. In that time, she's also managed to get married and have three kids while still maintaining that insanely hectic schedule! Talk about being a superwoman!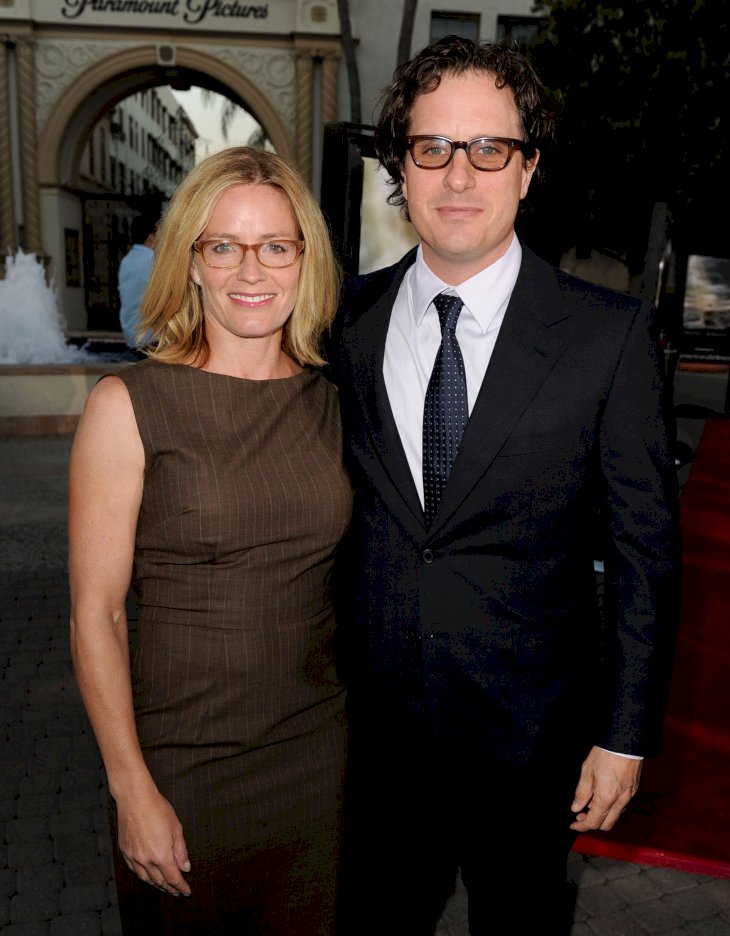 ---
While The Karate Kid played a huge part in the trajectory of her career, Elisabeth hasn't made an appearance on the follow-up show Cobra Kai yet. At first, she said she wasn't interested in reviving her role as Ali, but her stance has changed since then. 
---
In fact, there's a good chance that she could be appearing in Season 3 of the show if all the rumors are to be believed. The only question is, does she get a bigger trailer than all her co-stars now?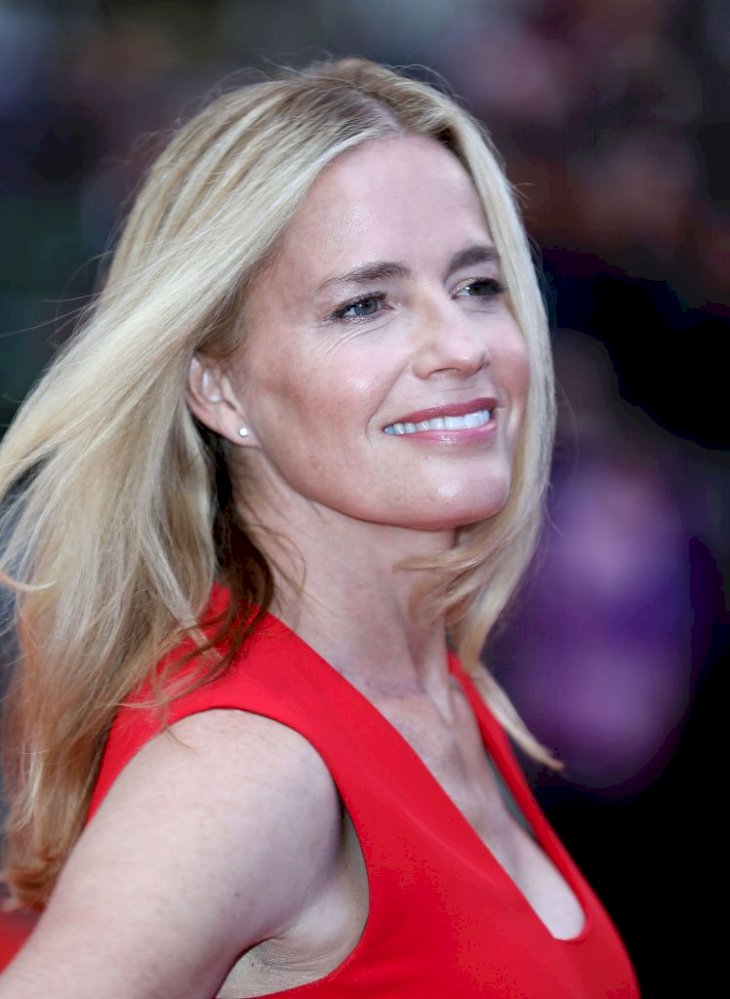 ---
WILLIAM ZABKA
For years, Johnny Lawrence was seen as the perpetual bad boy of The Karate Kid. Thanks to How I Met Your Mother, though, a popular theory spread that he was actually the hero of the movie - and Daniel was the real bully.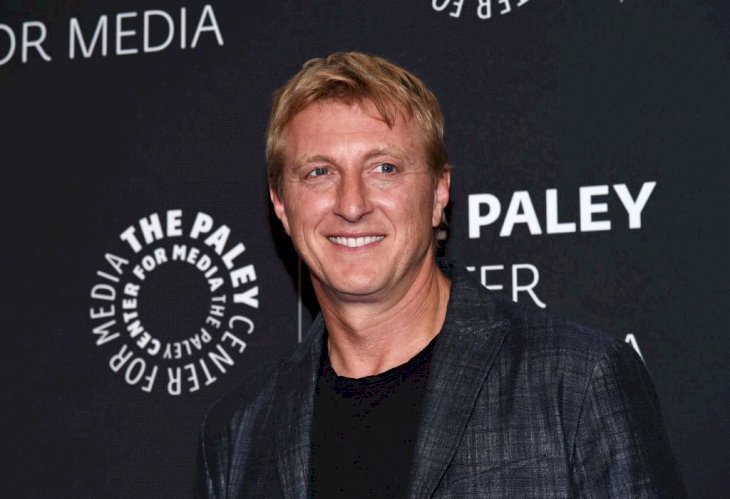 ---
Behind the scenes, William is nothing like Johnny - except for the martial arts skills, because he has a second-degree green belt in Tang Soo Do. After wrapping up his work on The Karate Kid, William went on to appear in other 80s and 90s films, such as National Lampoon's European Vacation.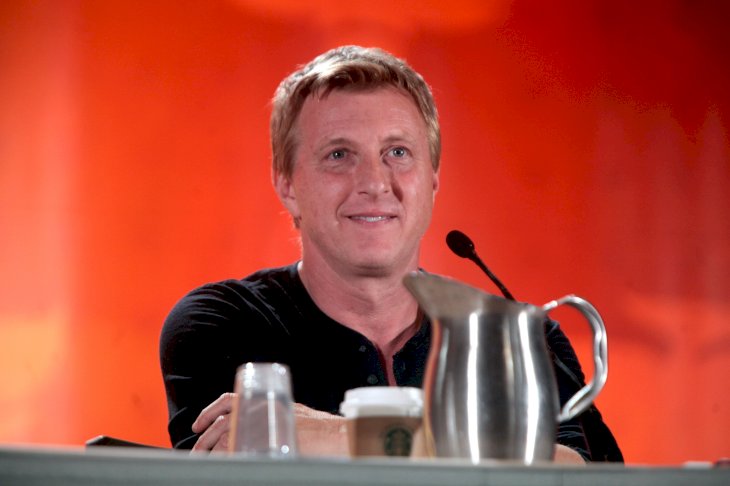 ---
Unfortunately, he kept getting cast as the typical class bully, which resulted in people harassing him in the streets because they thought he was like the characters he played in real life. Credit to him for, ahem, showing mercy to these weirdos. 
---
Stepping away from always being typecast, William pursued other roles and opportunities, even behind the camera. And he experienced varying degrees of success - including an Academy Award nomination for co-writing and producing the short film Most.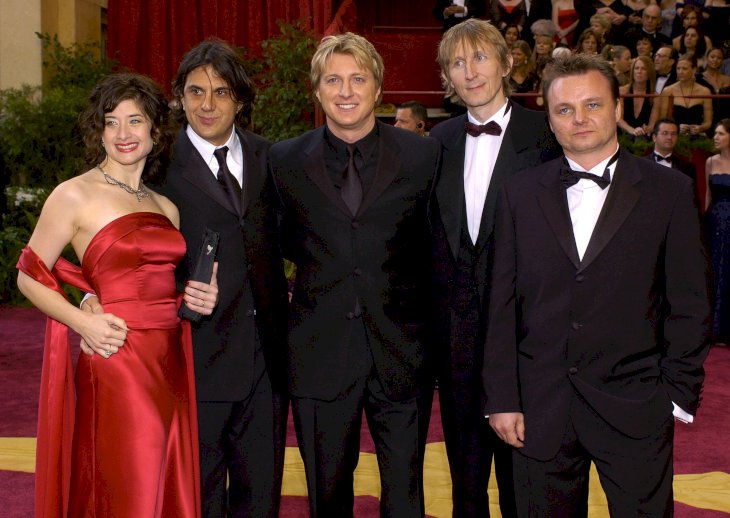 ---
Nowadays, you can watch William on Cobra Kai, as he attempts to rewrite Johnny's story. And he's still as grateful as ever to the franchise for giving him everything he has today. This time, however, he might be able to end Johnny's storyline on his terms! Speaking about the part to The Action Elite, he said:
---
"Clearly, I'm identified and known as that character, it's kind of like a shadow that's in my life, an alter ego sort of, and people don't always realize I'm me. It changed my life, I mean it's thirty years later and we're still talking about it."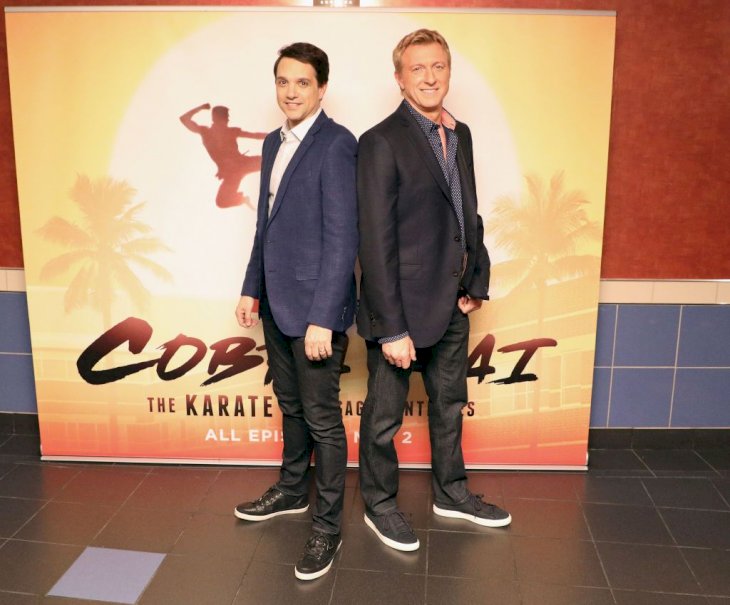 ---
RANDEE HELLER
Daniel's mom, Lucille, didn't play as big of a role as some of the other characters, but it was easy to see how her quirkiness and good nature rubbed off on her son. Playing the character was Randee, a seasoned television actress by the time she took the part.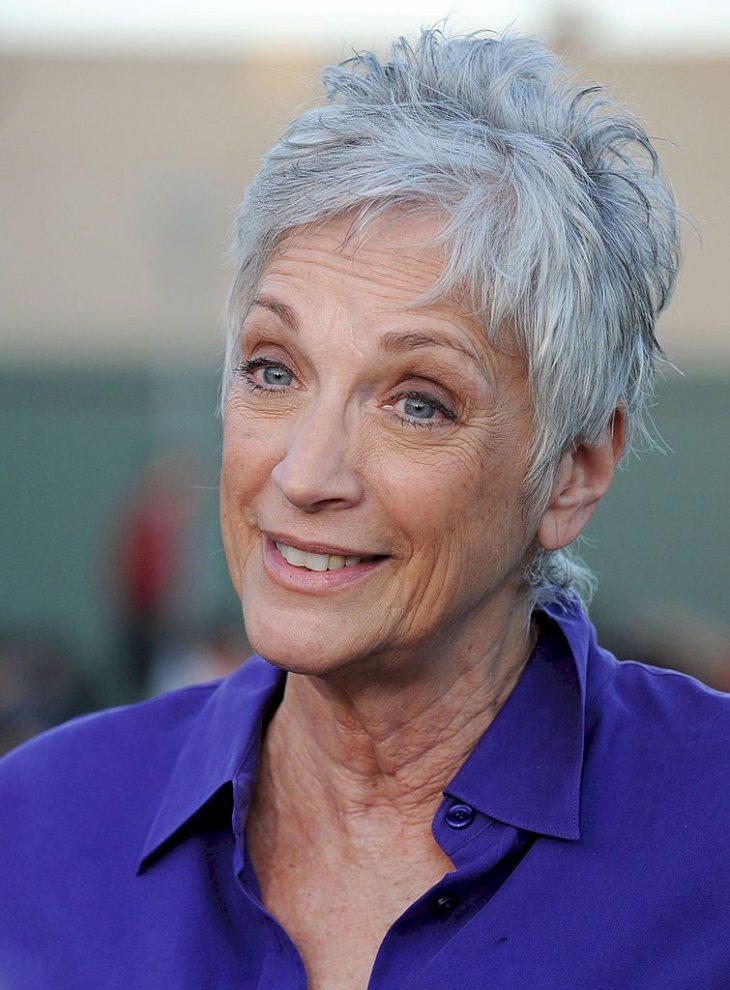 ---
She'd achieved acclaim and headlines for playing Alice - one of TV's first lesbian characters - in the sitcom Soap. After appearing in The Karate Kid, she split her time between film, TV, and broadway, even appearing as Barbra Streisand's mother in the stage performance of Timeless.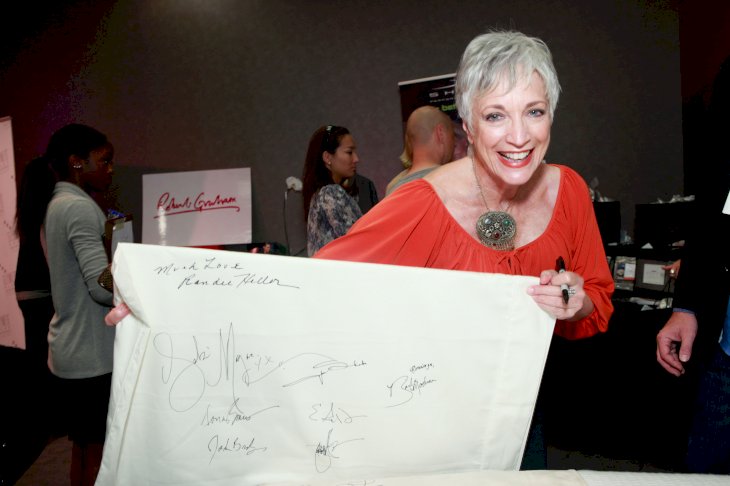 ---
More recently, Randee Heller appeared in Mad Men, playing the role of Miss Blankenship - Don Draper's elderly secretary. Not only did she knock the role out of the park, but she also received an Emmy nomination for it!
---
Cobra Kai hasn't forgotten about Randee either, bringing her back for guest appearances and showing how she's still a major influence in Daniel's life. In fact, Ralph seems to have a soft spot for Randee in real life too. Speaking to Vulture, she said: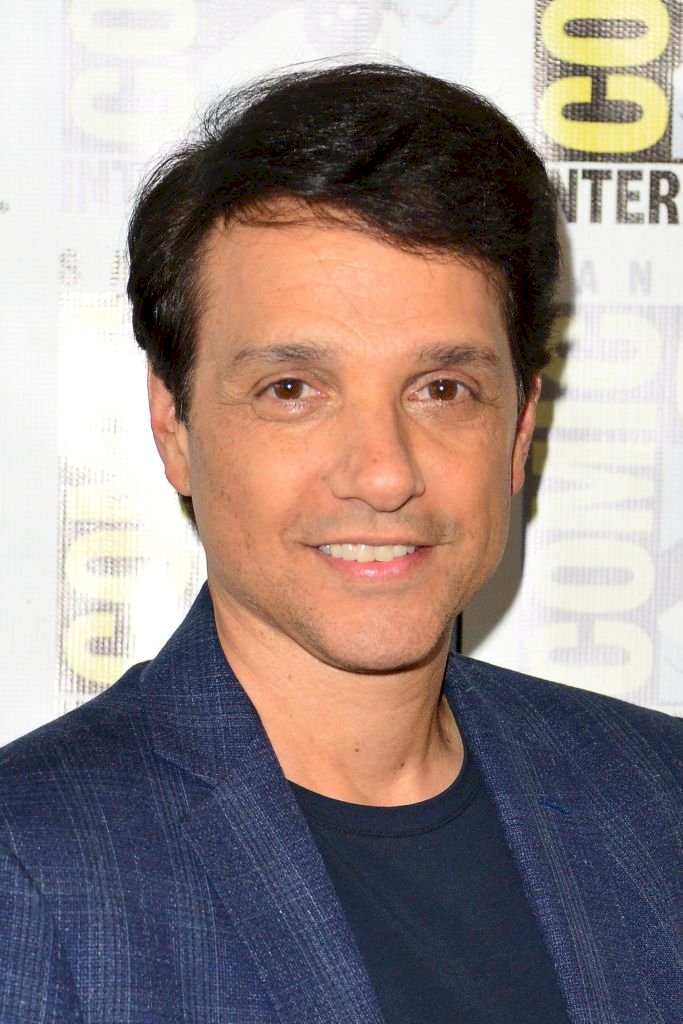 ---

"We've been hooking up over emails and texting each other ever since the Karate Kid remake - no, I didn't see it. But it's always, 'Hi, Mom!' He calls me Mom."
---
Now that's adorable! It's good to see that they're still close after so many years. It's unsurprising, really, because Randee comes across as someone you could easily be friends with for life.
---
PAT MORITA
Nobody tugged on our heartstrings more than Mister Miyagi. He wasn't just Daniel's karate teacher, but also his mentor and friend. As an accomplished actor, Pat was already well known in Hollywood before his time in The Karate Kid, but it was this iconic part that cemented his legacy as one of the best of his time.
---
Unlike many of the actors in the film series, he was able to avoid getting typecast, appearing in diverse and varied roles afterwards. One of his most high profile roles was in Disney's Mulan and its sequel, where he voiced the Emperor of China.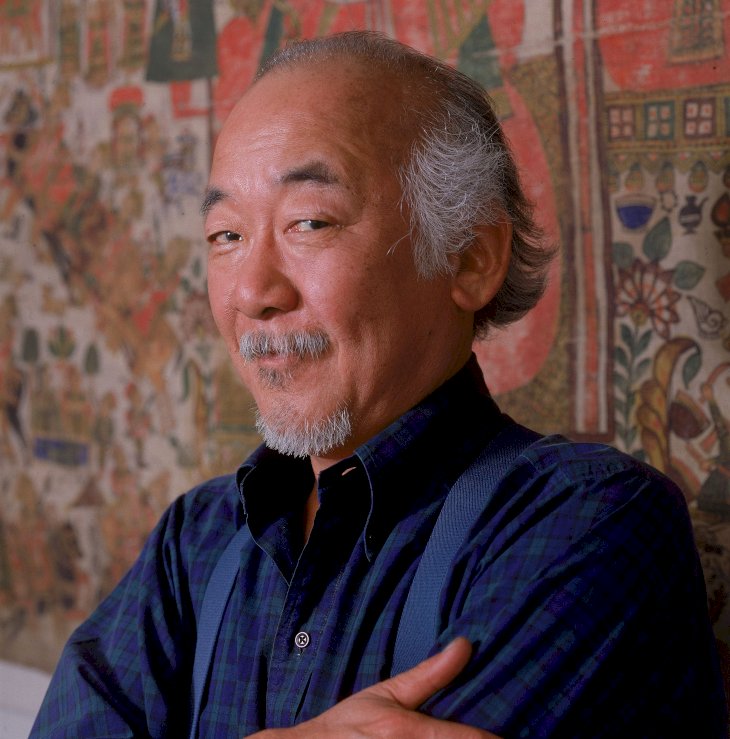 ---
He also went on to appear in the popular sitcoms Married with Children and The Hughleys, where he was able to showcase his comedic side that didn't get as much attention as it should've. In fact, if you want to see his sense of humor at its best, check out the Jean-Claude Van Damme film Inferno - he's a real hoot in it!
---
Sadly, Pat passed away in 2005, leaving behind his wife Evelyn and his three daughters. Yet, his presence is still felt in Cobra Kai, as he's often mentioned and referenced on the show.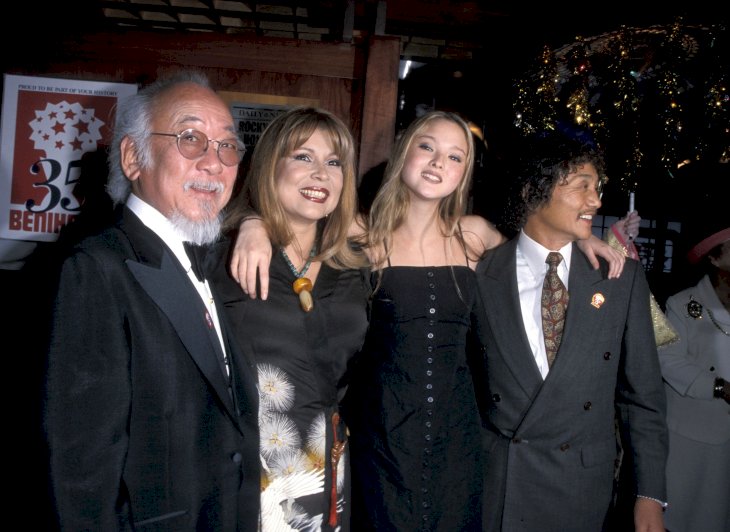 ---
Episode five of the first season was dedicated to his memory and we still have to fight back the tears every time we think of him. There's simply no debate about it here: If it weren't for Pat, The Karate Kid wouldn't have been what it was. Thank you for all the life lessons you taught us, Mister Miyagi.
---
MARTIN KOVE
As the undisputed villain of The Karate Kid franchise and now Cobra Kai, John Kreese redefined what it was to be a villain. From his behind the scenes mind games to his physical threat, he was one bad dude. As an actor, though, Martin is absolutely the opposite of his character, building up a reputation as a fine and kind performer. 
---
He has shown his versatility too, having maintained a solid - if not drastically high profile - career for almost five decades now. Even though he appeared in Rambo: First Blood Part 2 and even briefly in Quentin Tarantino's Once Upon a Time in Hollywood, he'll always be remembered as Cobra Kai's dastardly sensei.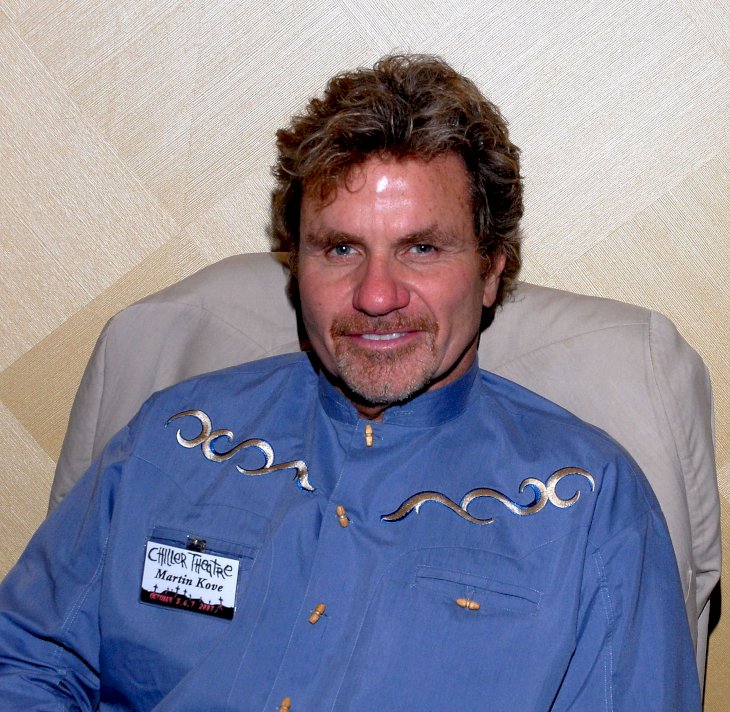 ---
And he knows it, too, having popped up as a parody of the character in the sitcom The Goldbergs, as well as making a guest appearance in the music video for No More King's aptly titled song "Sweep the Leg" - which was ironically directed by William Zabka.
---
And just last year, Martin appeared in a QuickBooks ad as a gentler version of Kreese who runs a Koala Kai dojo where the students are encouraged to "support the leg" and show "more mercy". Despite his success, his biggest joy seems to be his family. Martin's son, Jesse, has followed in his dad's footsteps and also become an actor.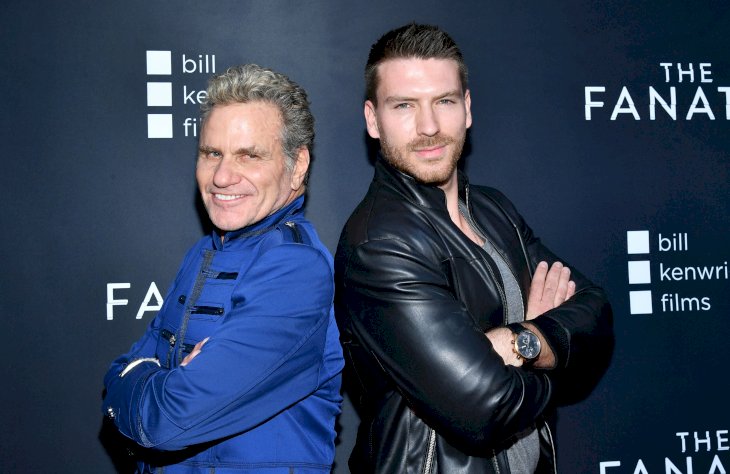 ---
In fact, the two recently shared the screen in a film called D-Day. On his Instagram page, Martin said the following about working with his son: "It's moments like this that I am forever proud and honored to stand alongside my boy in the halls of cinema forever."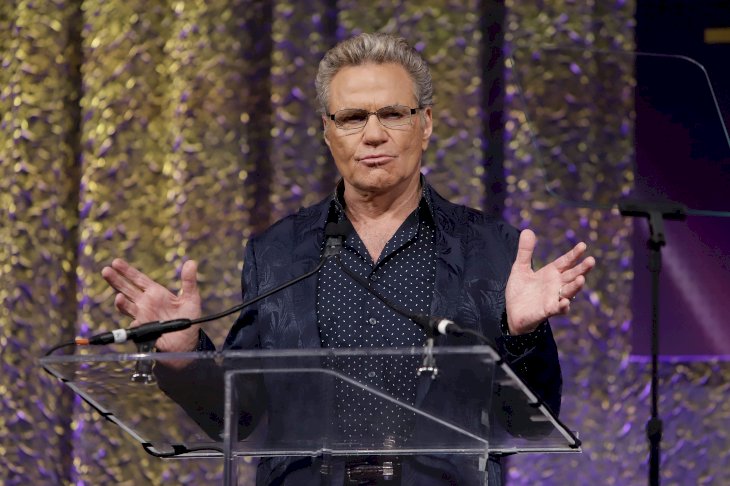 ---
Considering the impact of The Karate Kid, there's no way its cast could ever be forgotten. Now, with Cobra Kai making a huge splash on Netflix, it's a second chance for younger viewers to discover just how powerful the original franchise was.
---
After all, The Karate Kid has stood the test of time, and it absolutely deserves all the love and attention it gets to this day.