Facts About Kid Rock That Even True Fans Didn't Know
For the past 20 years, the iconic Kid Rock has solidified himself as one of the best musicians in the world. And not only that! With so much time under the limelight, Kid Rock has left his fans shocked, surprised (and sometimes downright confused) with some of the wildest facts. Can you believe that he still lives in a trailer, even with millions in his account? Neither can we! Keep reading to find out some of the most jaw-dropping facts about everyone's favorite small-town boy from north Detroit!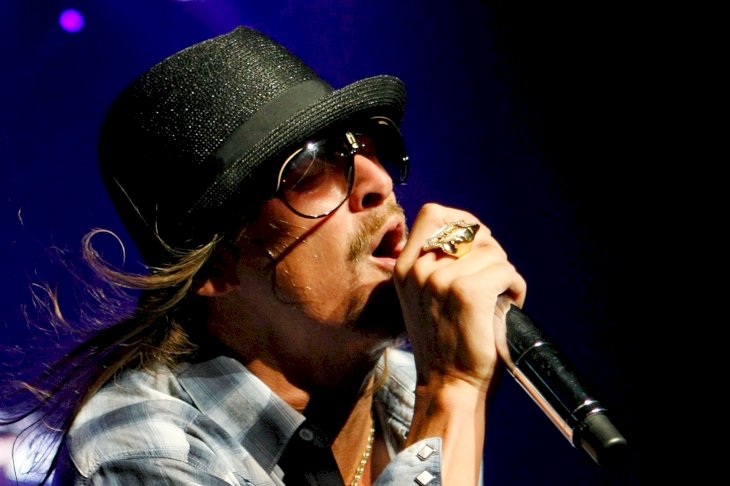 ---
MEET THE DETROIT KID
On January 17, 1971, Kid Rock was born as Robert Ritchie in a small rural town north of the Detroit metro area. As he grew up, living in a small town bored him, and the third of the four children just could not live with the life his parents forced upon him any longer.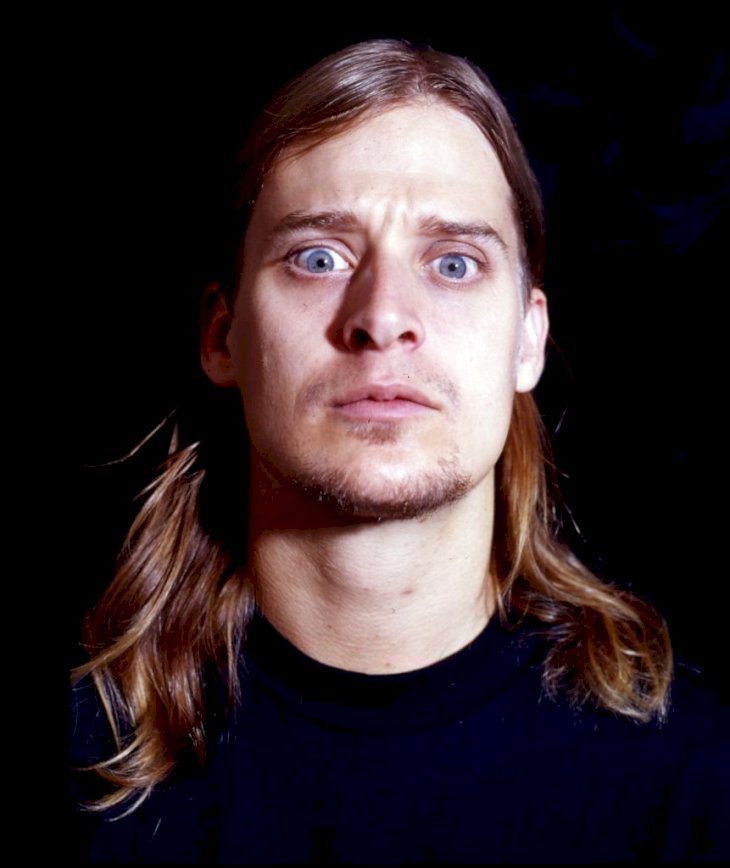 Because of the relatively boring life, the young potential rock star immersed himself in rap music and DJing. He joined a breakdance crew, and eventually, he embraced his performing career and began making talent-show rounds in Detroit. He did not care if his father was an owner of a six-acre orchard, what he wanted to do was to make music.
---
THE "BEAST CREW"
Things worked out well for the aspiring musician when he became interested in hip hop in the 1980s and he joined a breakdance group. He soon became part of a rap group called The Beast Crew and they began performing at local parties which turned out to be very successful. 
Eventually, he met D-nice who's a member of the KRS-One's Boogie Down Productions and it led him to fill the opening slot at a BDP concert. D-Nice, who was then signed to Jive Records, helped Kid Rock in landing a deal with the same label and launched Kid Rock's career.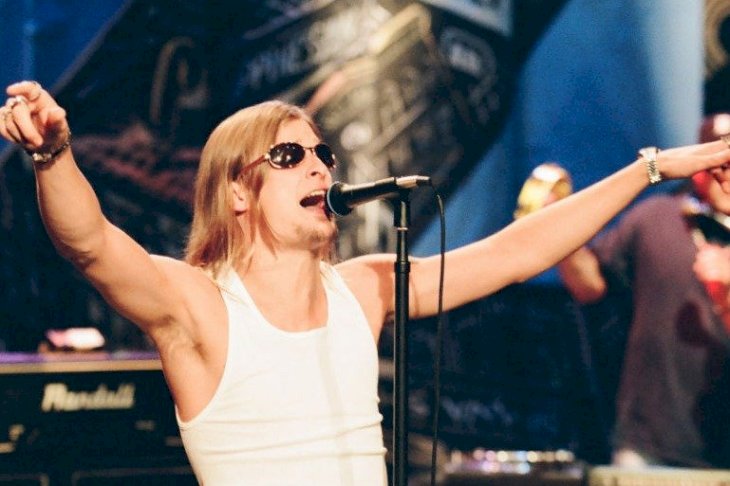 ---
DROPPED BY JIVE
His first chance to record demos was in 1988 and that was the one that led him to the Boogie Down Productions gig and a deal with Jive Records. The record label is the one who produced his debut album "Grits Sandwiches for Breakfast" in 1990. But then something went wrong...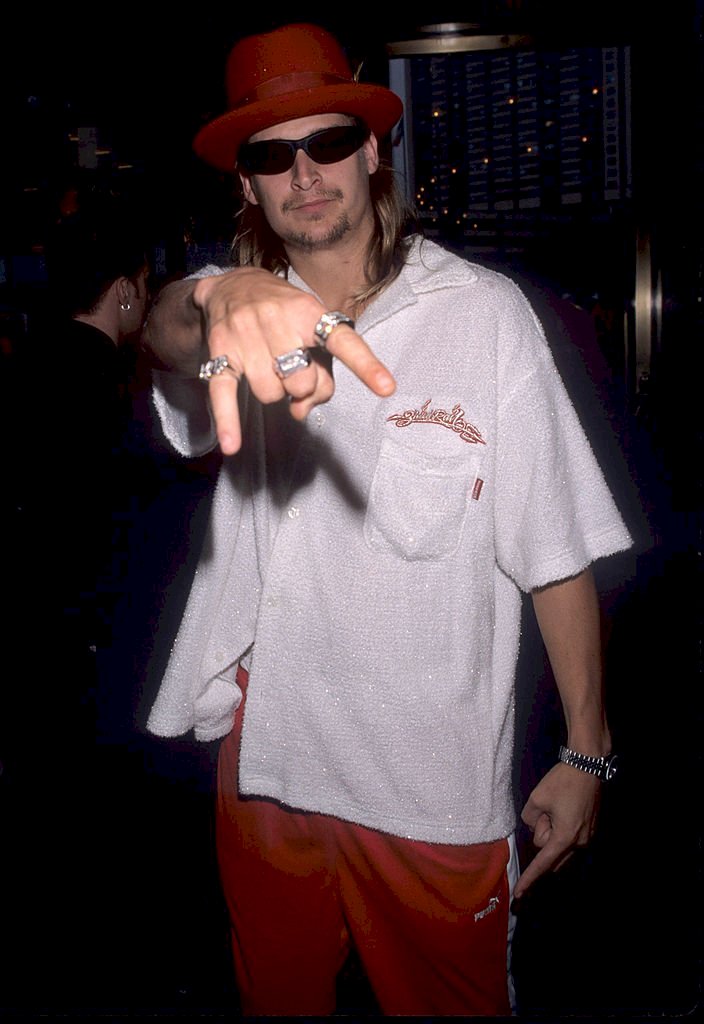 He became briefly notorious when a New York College aired the album's very controversial yet popular, "Yodelin' in the Valley." Unfortunately, Jive didn't see more potential from him than his tour with Too $hort and Ice Cube so they dropped him and he was again without a record deal.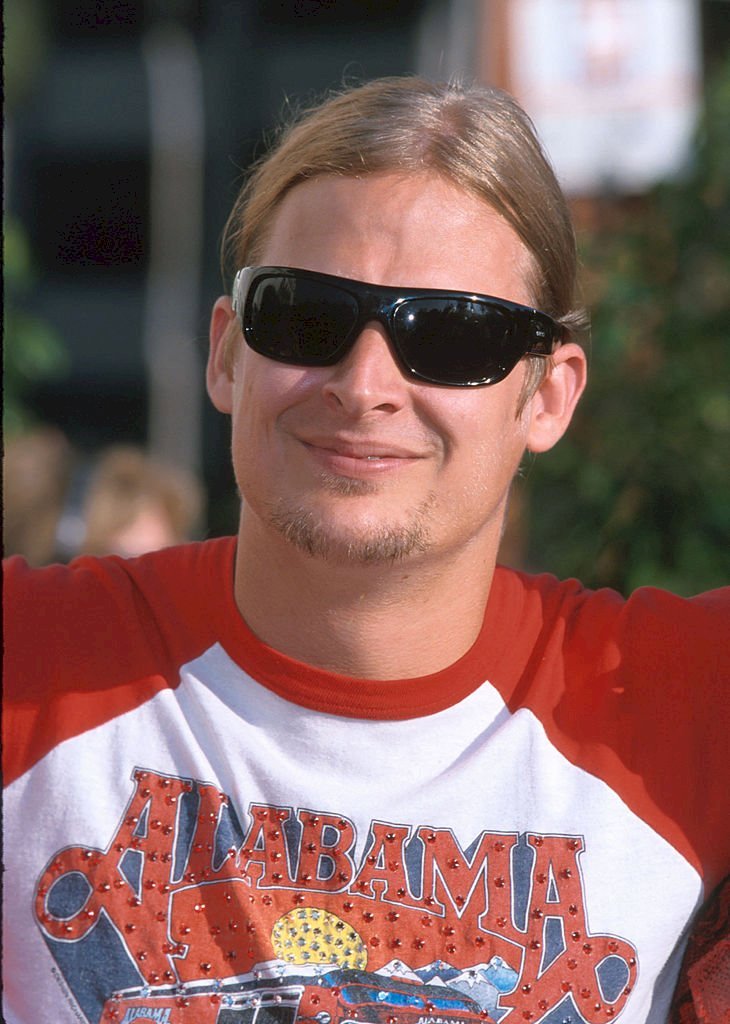 ---
THE MOVE TO BROOKLYN
After he was dropped by the first label that he signed up with, he went to Brooklyn and there he hooked up with Continuum label and moved his brand of rap to another level. He turned his style into hard rock when he released his album "The Polyfused Method" in 1993.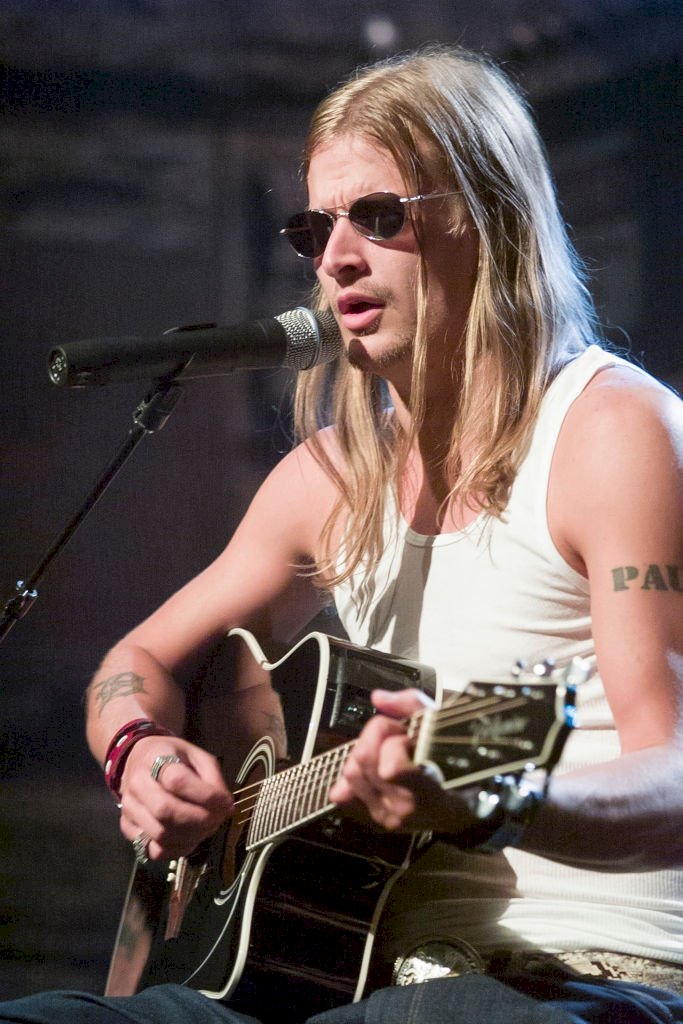 The album received mixed reactions. Some praised it while others called it awkward and forced. It contained lyrics that could not be played on the radio, but fortunately, Kid Rock had a knack for self-promotion and he earned a cult following from these clever tactics.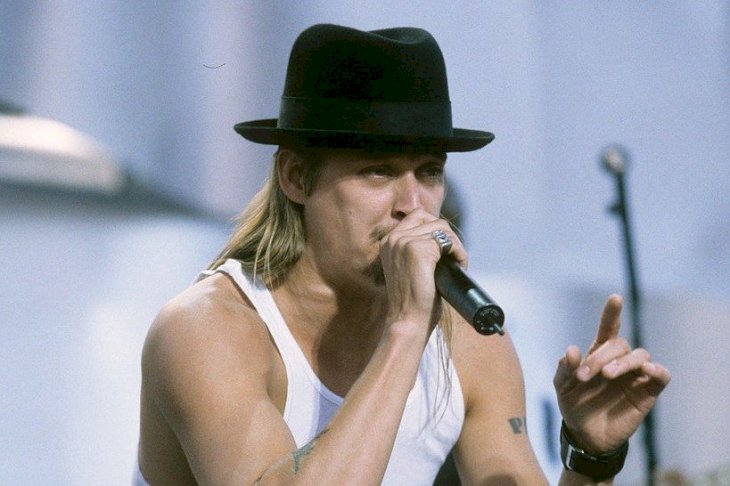 ---
HIS OWN BAND: THE TWISTED BROWN TUCKER
After some time, Kid Rock returned to Detroit and began working on a new album. He released "Early Mornin' ... " in 1996 after recording it on a shoestring budget. There came a time that he no longer had any money in his pockets that he sold his own music performance in ways he was not allowed to. 
He then formed his own band called "Twisted Brown Tucker". After that, he signed with Atlantic Records and released his fourth album Devil Without a Cause which sold over 14 million copies. In the year 2000, his bandmate Joe C passed away and Kid Rock continued working on his new album while dealing with the tremendous lost.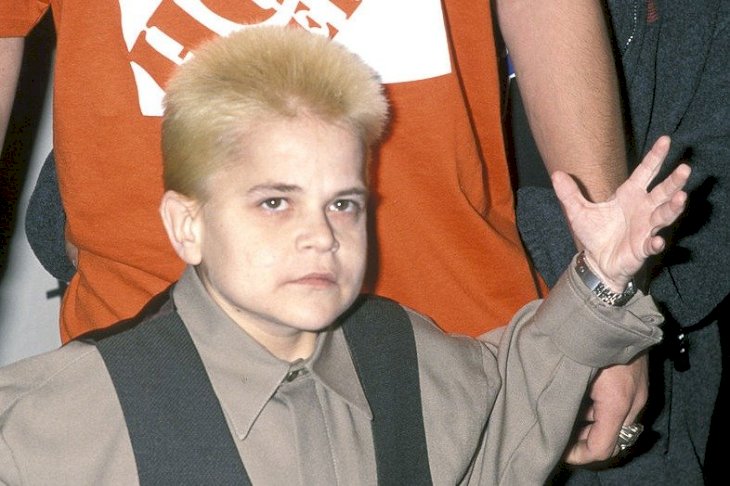 ---
SUED BY HIS CHILD'S MOM
A song from Rock's "Devil Without a Cause" album is said to be referring to Kelley South, the mother of his child Robert Ritchie Jr. The couple met in 1985 when they were in 8th grade and they had Rock's Jr. in 1993. The lyrics of the song did not sit well with her.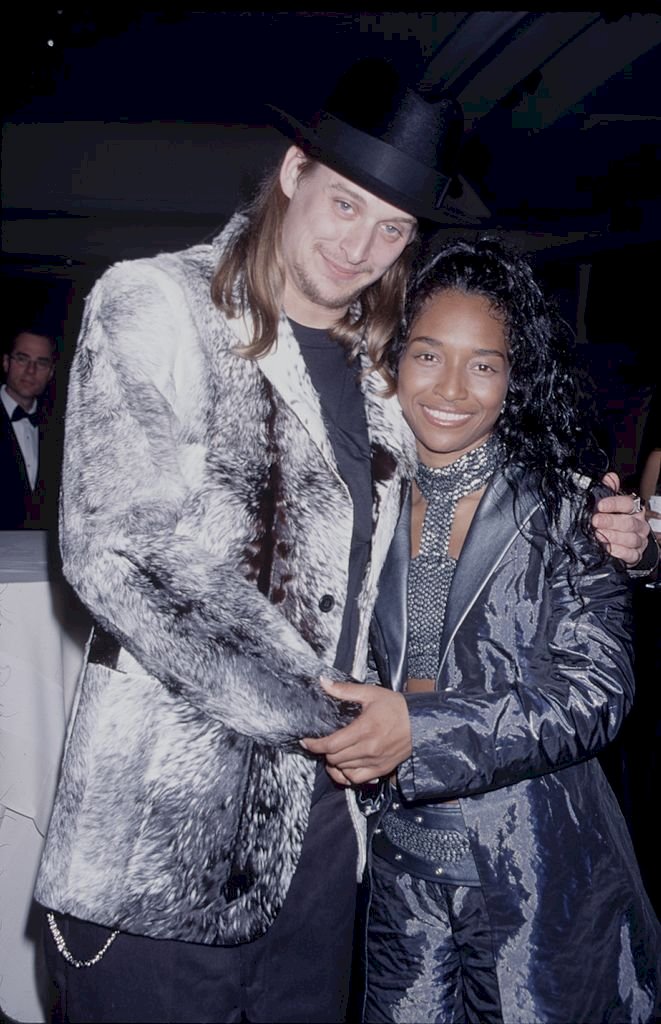 The couple lived with each other for some time and he believed that two of South's three children were his. The reason for their split is the revelation that Robert Ritchie is his only son. So back to the suing, South did it because she said that the lyrics of the song contained "several untrue and hurtful remarks."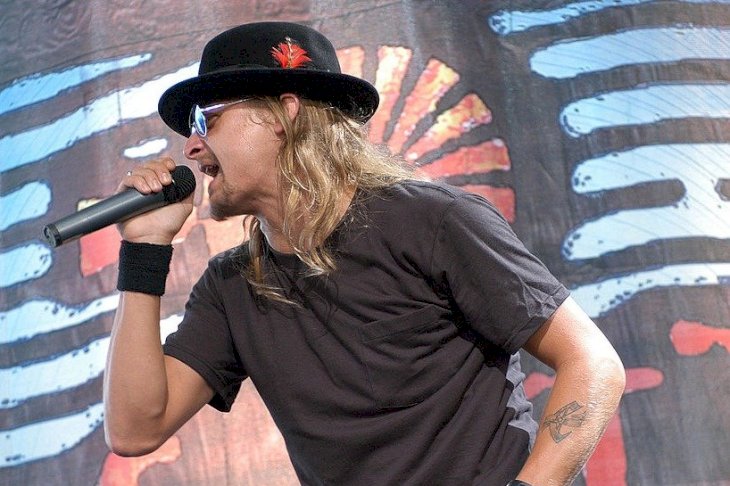 ---
CUSTODY BATTLE FOR KID'S KID
Their custody battle for Robert Ritchie reached the news in October 2000 as the judge ruled that South who had, at the time worked at an auto plant for Ford, was required to pay Rock $25 per week for child support. Rock got full custody after 1995 because it was announced that the child's mother had several personal issues.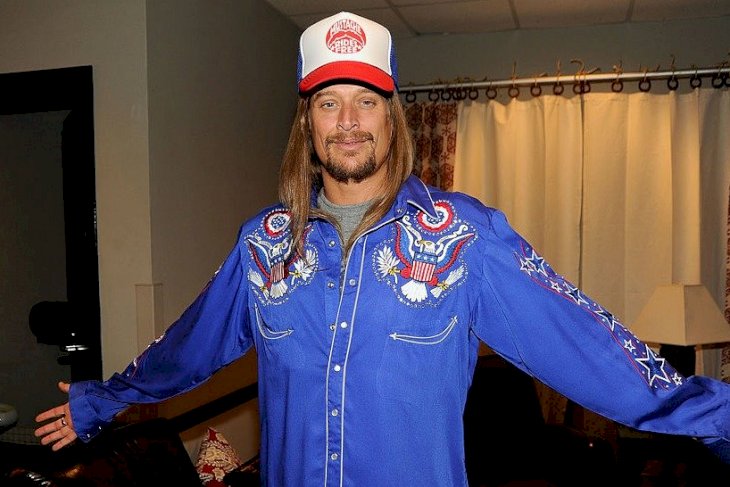 ---
RAISING A KID WHILE ROCKIN' THE CAREER
He raised his son as a single father while trying to make it as a rock star. What he had gone through as a dad is just unimaginable. "He was dropped on my doorstep at six months when I had no money and was trying to be a rockstar," he told The Guardian, adding, "I didn't have a clue."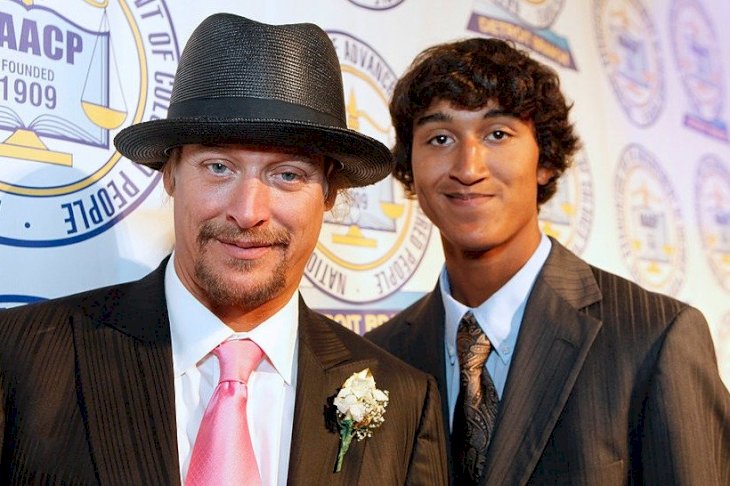 In 2015, it was announced that South and Rock became grandparents when Robert Ritchie's fiancée gave birth to a daughter. Rock also told Rolling Stone in October 2007 that he and his former partner, South, are now on good terms after a lengthy custody battle.
---
ROMANCE AND INFIDELITY
It was in 2001 that Kid Rock met Pamela Anderson and it was soon revealed that they were together. However, they were on and off in their relationship because she was still married to musician Tommy Lee. The press had a field day and focused more on the scandal than Kid's music.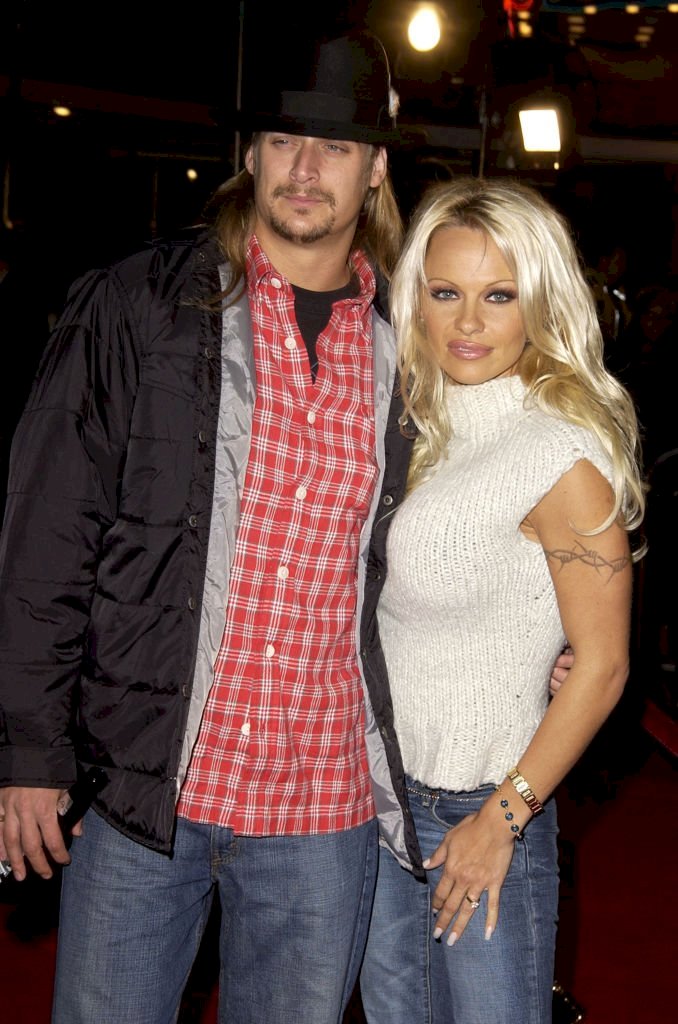 After many years, the couple finally married each other on July 29, 2006, on a yacht off the shore of Saint-Tropez, France. Pamela was pregnant with his child and he believed that their relationship will last forever. However, as things go in the industry, it was not meant to last.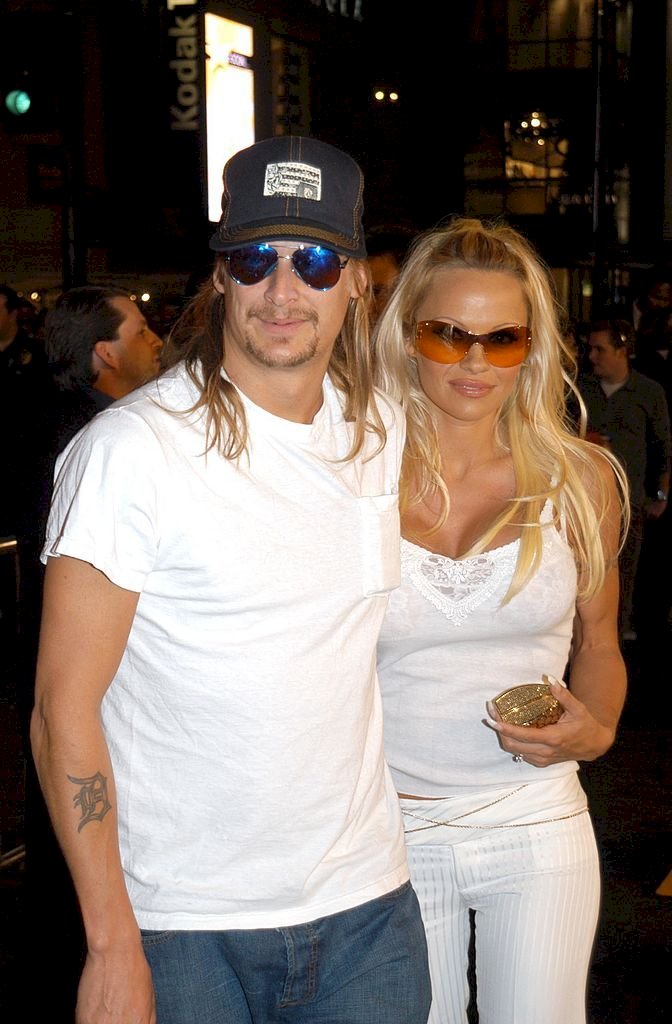 ---
IT DIDN'T LAST AS LONG AS HE HOPED
Well, forever is really just a word because their forever meant only 4 months! The rock star filed for divorce soon after they tied the knot when he found out that Pamela was partying just hours before she lost their baby. This behavior did not sit well with him and he said his goodbyes.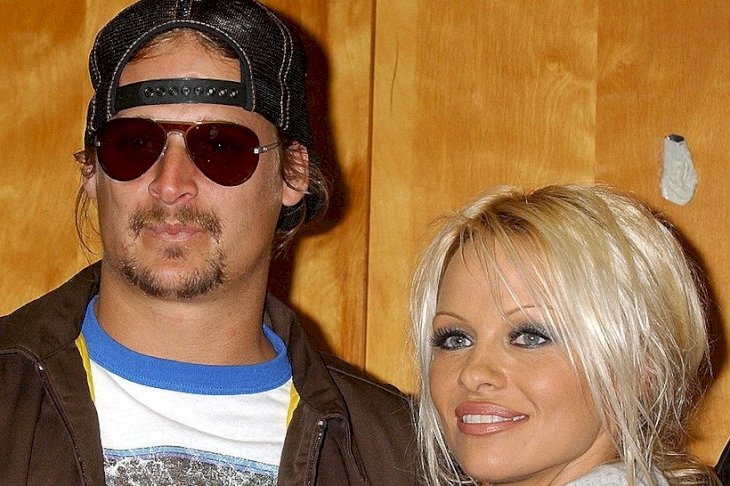 "I hope he's happy in life. We were married for four months. If he has nothing nice to say about me, then please tell him to stop talking about me," Pamela told Baywatch following her ex-husband's accusations after their very public divorce.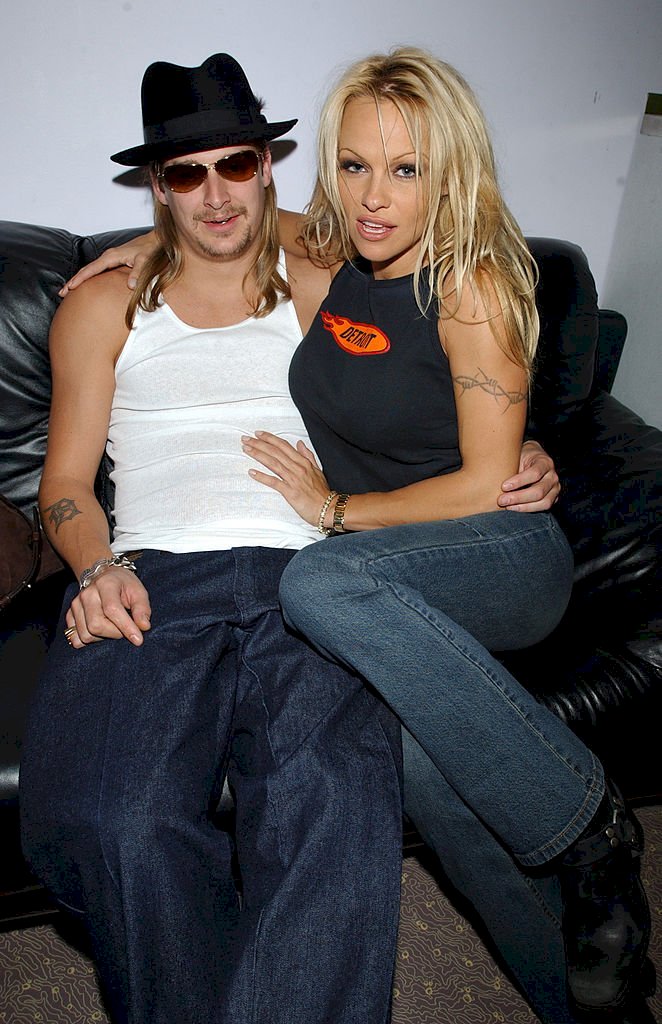 ---
THE LADIES THAT CAME AFTER
After his failed marriage with Anderson, he vowed off marriage for life but that doesn't mean that he didn't date other girls. After Anderson came May Andersen whom he dated from 2007-2008. She was known for working with Victoria Secret. While he was in an off and on a relationship with Andersen, he dated Alyssa Lipsky in between.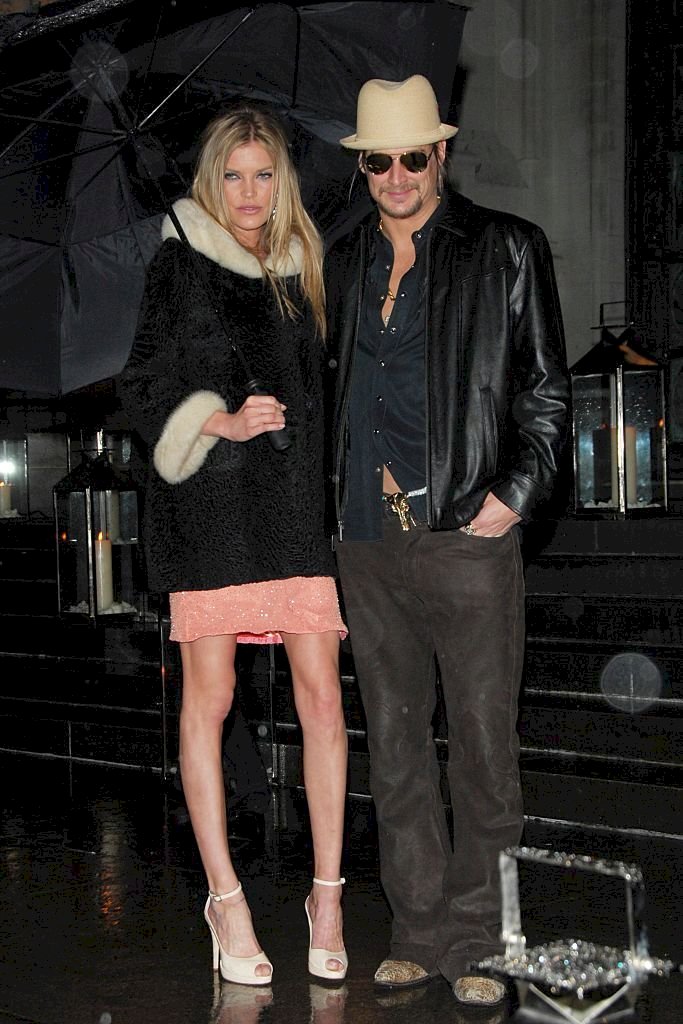 In 2009, it was revealed that the rock star was secretly dating Kellie Peckler for a year. In 2017, another secret relationship of Rock was revealed and this time it was with Audrey Berry and they were engaged after almost a decade of being together. His "Johnny Cash" song was about her!
---
MORE INFIDELITY?
The vow of Rock not to be married again was kept unbroken and wedding bells kept from ringing for it was later discovered that he was having a decade-long affair with Julie Andrew's granddaughter Kayti Edwards. A source told In Touch that it has been going on for almost 10 years, not long after he was seeing Audrey.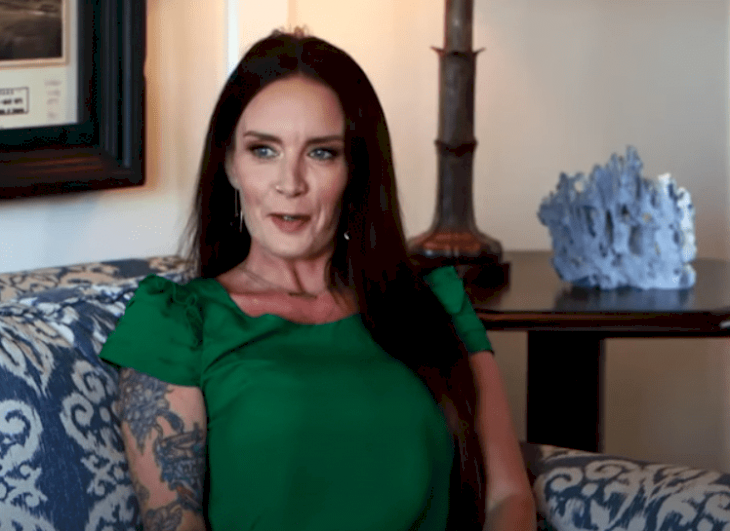 "She'd see him randomly about once or twice a year. They always kept in touch," says the source, explaining that Kid Rock and Kayti texted and usually saw each other in Malibu, where he had a home." Audrey found out about the affair while going through his phone.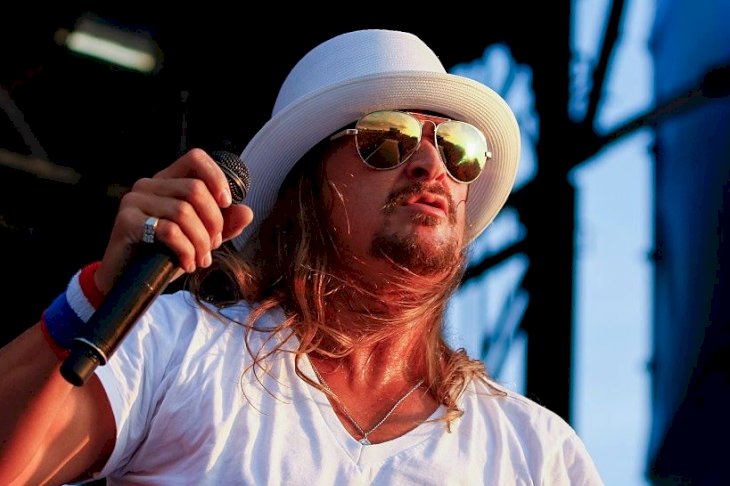 ---
THE ROCKER IN A TRAILER
Right now, the wild man of rock is having the time of his life as he lives in a double-wide trailer and it may come as a wonder because how could a man who has an 80 million dollars net worth live in such a place? His simple answer: the maintenance of a mansion would be 'a nightmare.'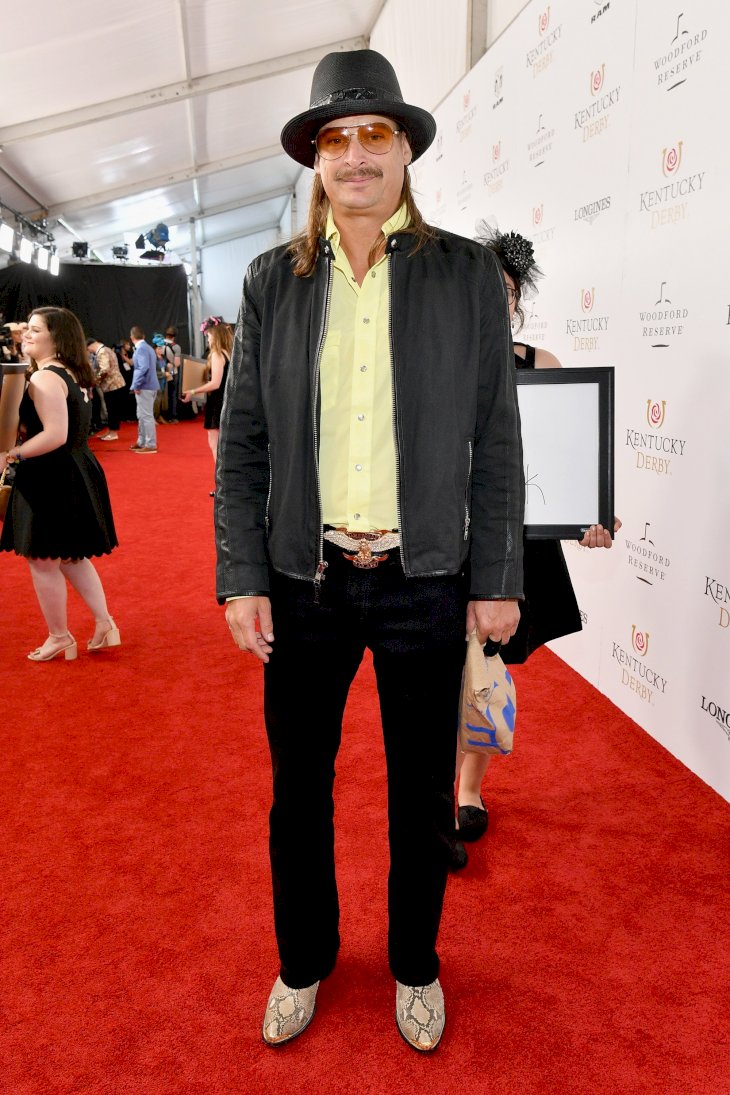 "I'm just figuring out what really makes me happy and I'd rather have land and things of this nature and maybe some cool cars and my plane of course and stuff like that." He explained. Oh, and yes, he has a private jet sitting behind his double-wide trailer.
---
THE GREATEST LUXURY
He believes owning a private plane is the ultimate piece of a luxury 'a human could have.' Well, maybe that changed now because his seven-year-old granddaughter seems to be the most precious thing in his eyes. He recently shared a photo of their visit to Disneyland and they both have smiles on their faces.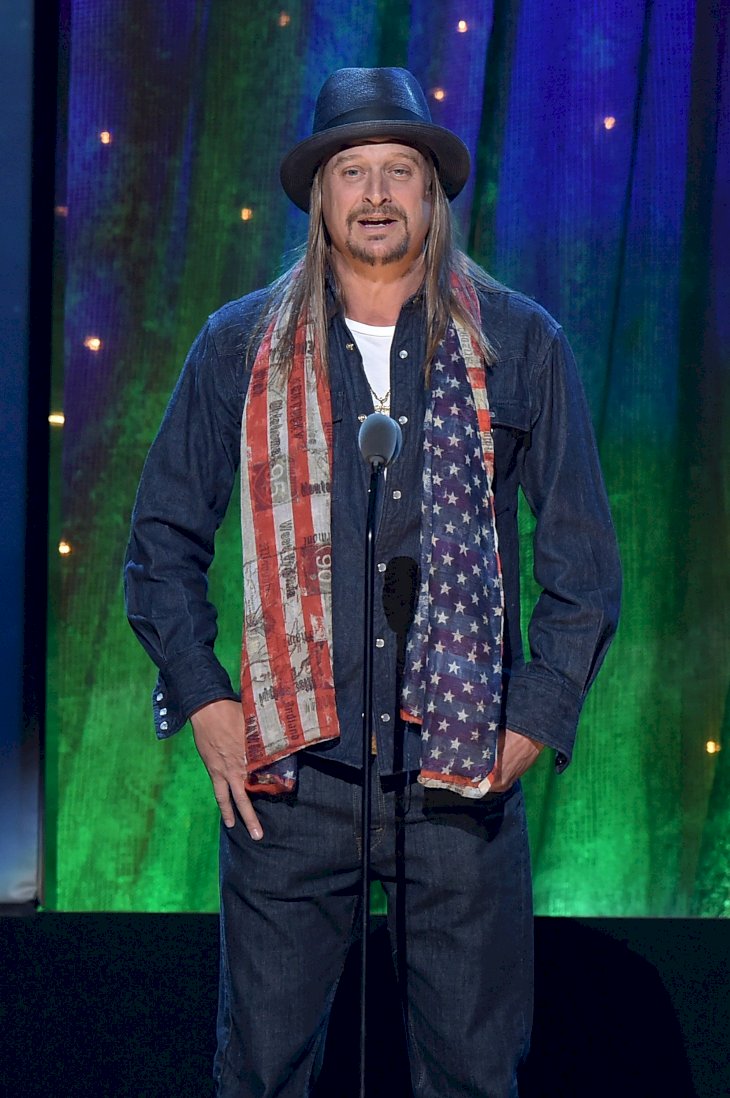 ---
THE MARRIAGE CONFUSION 
Coming to the marital corner of Loretta Lynn and Kid Rock, one of their weekends was filled with love. Surprisingly, it's not in the way many believed! The 88-year-old country singer got people talking after she posted pictures from her son Ernie's vow renewal ceremony in her official Instagram account.
However, she stirred up some controversy about herself and 49-year-old Kid Rock. The internet was taken by storm when her caption read: "Things got crazy then -- my boy @kidrock was there and we've always teased about getting ourselves married." However, Lynn explained that the "marriage" part she mentioned was nothing but a plain joke. 
---
DID LORETTA LYNN REALLY MARRY KID ROCK? 
She captioned: "Well, it didn't last long, y'all but it sure was fun," she wrote in the caption of a photo of her and Kid Rock. "I guess I better get on here and let y'all know that it was just a joke -- @kidrock and I didn't get married over the weekend, but we had a blast." Well, maybe that's right and it's just a make-believe piece of shocking matrimonial news!  
Kid Rock is currently filming a career documentary and maybe we will find some more surprising things about him there. It is set to be released in 2021 and he is also teasing about "one last monster tour." Let's all wait for his new surprises and wish him the best. What do you think about his unconventional life? Leave us a comment and click the share button!