18 Rules Beyonce Makes Her Kids Follow
Beyonce and Jay-Z are immensely popular these days, so their kids – 8-year-old Blue Ivy and 3-year-old twins Rumi and Sir – have to put up with it. What special kind of coach is required for Bey's daughter? And what rules does Beyonce have for her nannies? Find out how she raises her kids and what rules she makes them follow!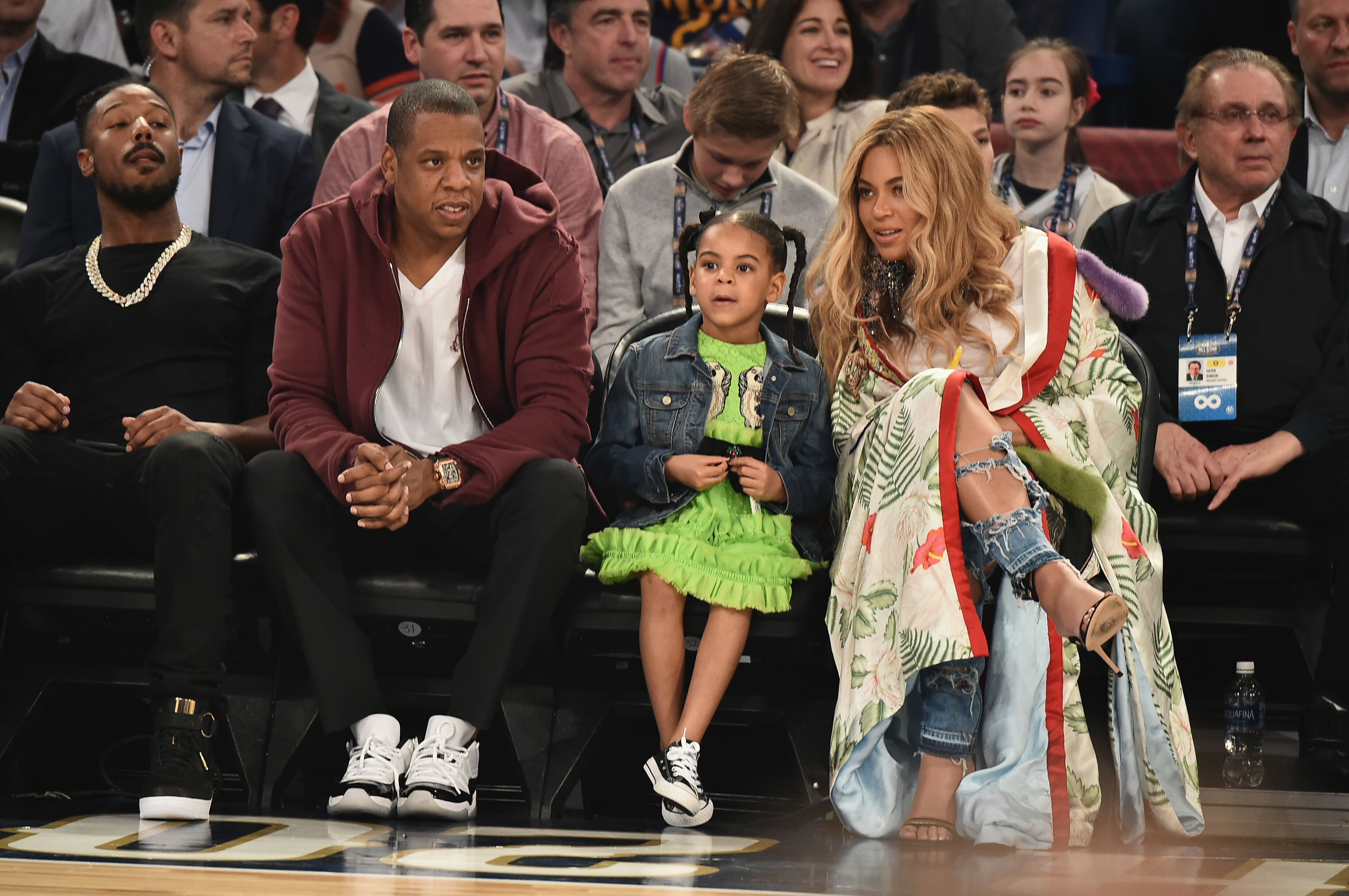 ---
18. THE KIDS HAVE TO GET THE BEST EDUCATION
Although Jay-Z went to public schools as a child, his children aren't going to follow in their dad's footsteps. The famous parents make sure that they provide only the best (and, certainly, quite expensive) education for them. Blue Ivy attends an elite private school in West Hollywood that is called the Center for Early Education.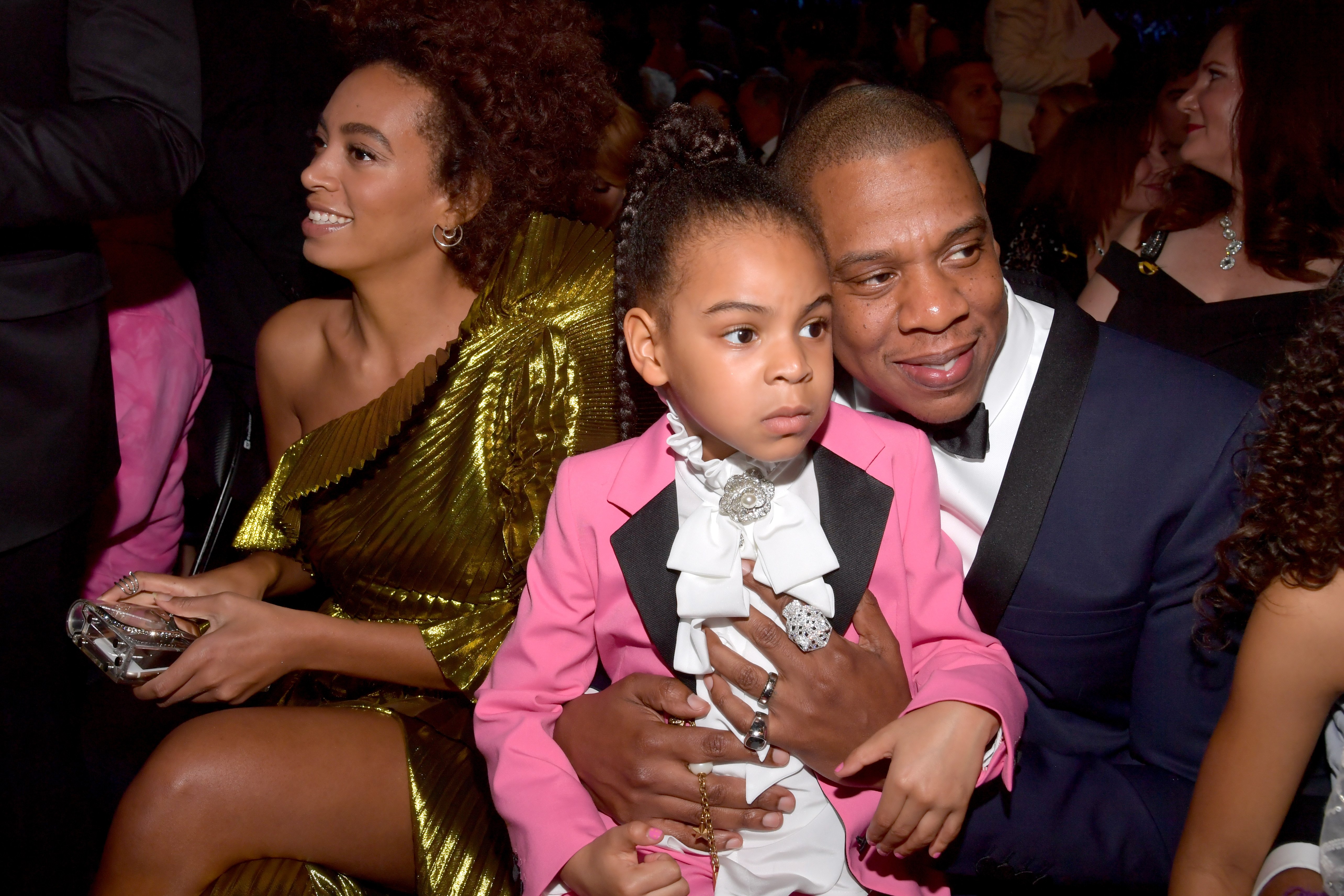 ---
According to W Magazine, it's one of the most exclusive schools in LA and it only has a 6 percent acceptance rate. the children of Jack Nicholson, Jodie Foster, Barbra Streisand, and Gwyneth Paltrow graduated from this school! Since the school administration reserves a spot for the siblings of their students, the twins will probably attend too, in a couple of years.
---
HER SHOCKING SCHOOL FEES
To keep her in that school, Bey and Jay have to pay around 20 thousand dollars per year! Interestingly, Beyonce and Jay-Z actively participate in school life. They attend PTA meetings and Bey also gave a surprise performance at the school's fundraiser event! Everyone must have been SO excited to see her!
---
17. THEY COME TO SCHOOL IN STYLE
Blue Ivy doesn't have to hop on a school bus every day. And her mom doesn't take her to school in a mini-van. After all, she apparently has too much to do. Instead, the little girl Carter arrives at school escorted by not one, but two cars! Not only does that happen but, she's also accompanied by two bodyguards during the entire day.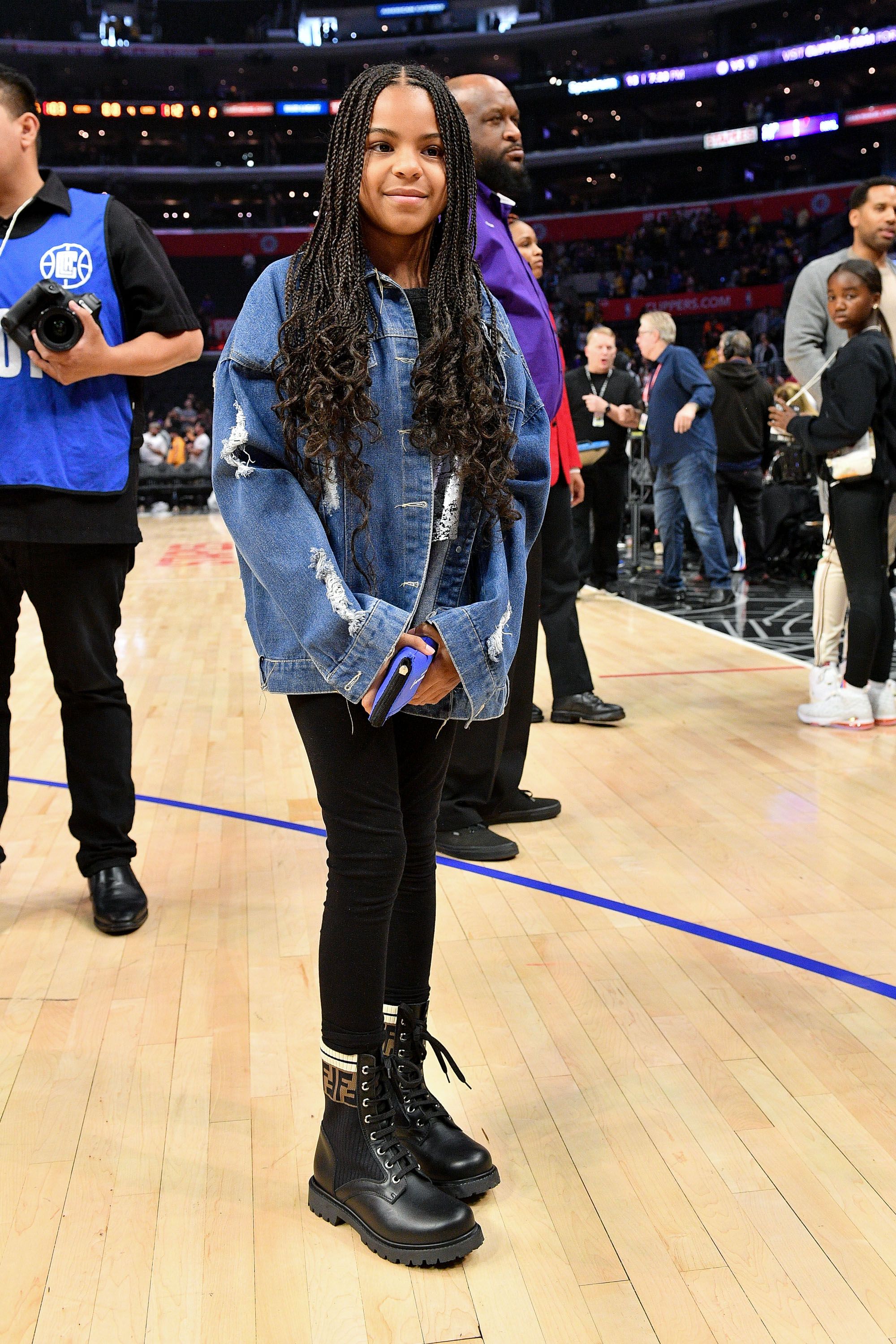 ---
Obviously, it's all done for Blue's safety, but aren't Beyonce and Jay-Z, maybe, trying a bit too hard? After all, even the parents of the other children from this school don't like it. Blue's entourage doesn't only look too tacky, in their opinion, but it also creates a huge traffic jam every single morning!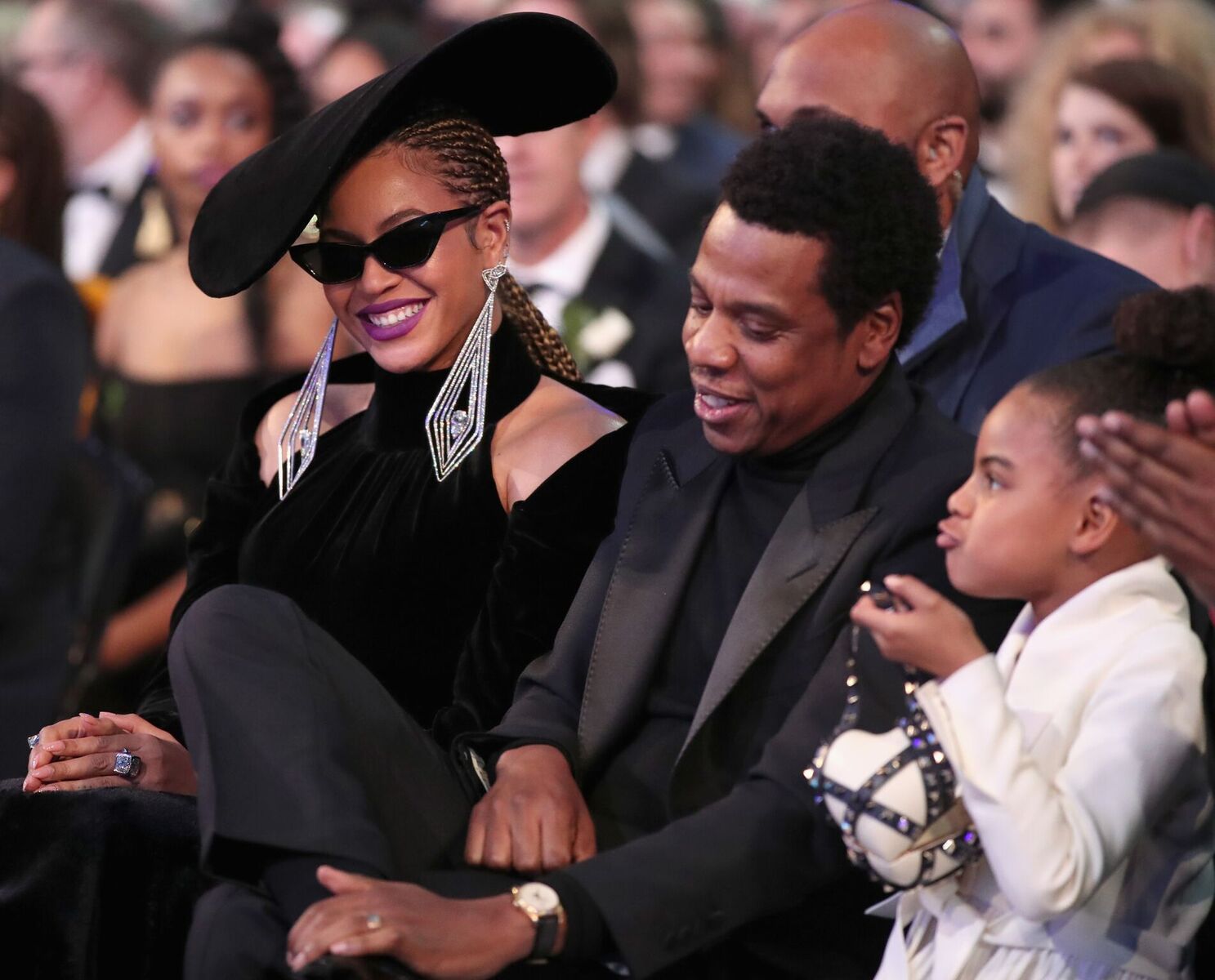 ---
PROTECTIVE MOTHER BEE
We don't blame them for complaining! But what do you think about it? Maybe it's a bit too much, but Beyonce certainly has a right to protect her child in any way she wants! Besides, Beyonce has already admitted that she is very protective of her children.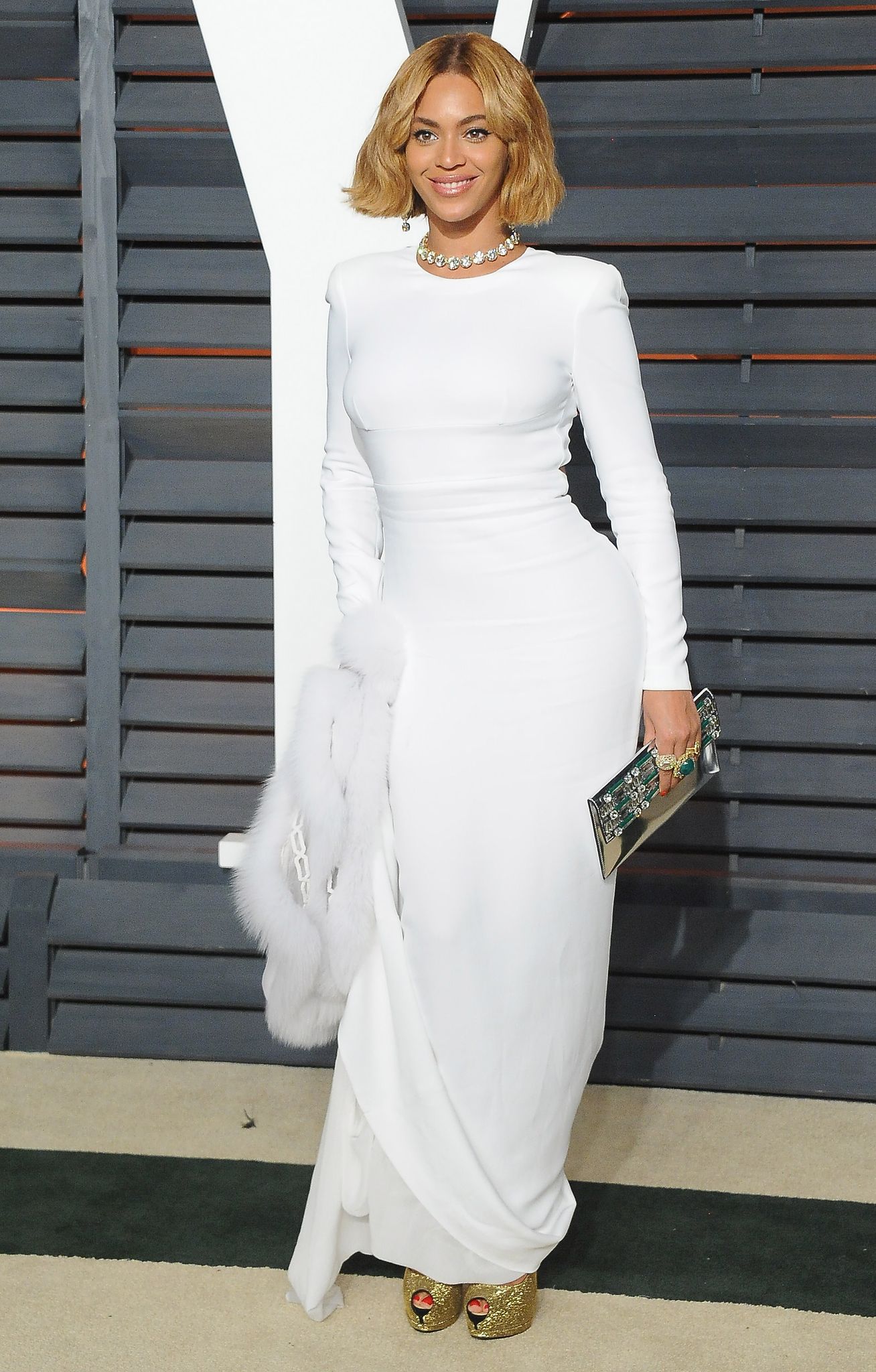 In an interview with Good Morning America, the singer said, "I am very protective. I just want to make sure that [Blue] can have a healthy, safe, normal life. In the back of my mind, she's my priority." For every good mother, her children become a number 1 priority, so we certainly understand Beyonce in this!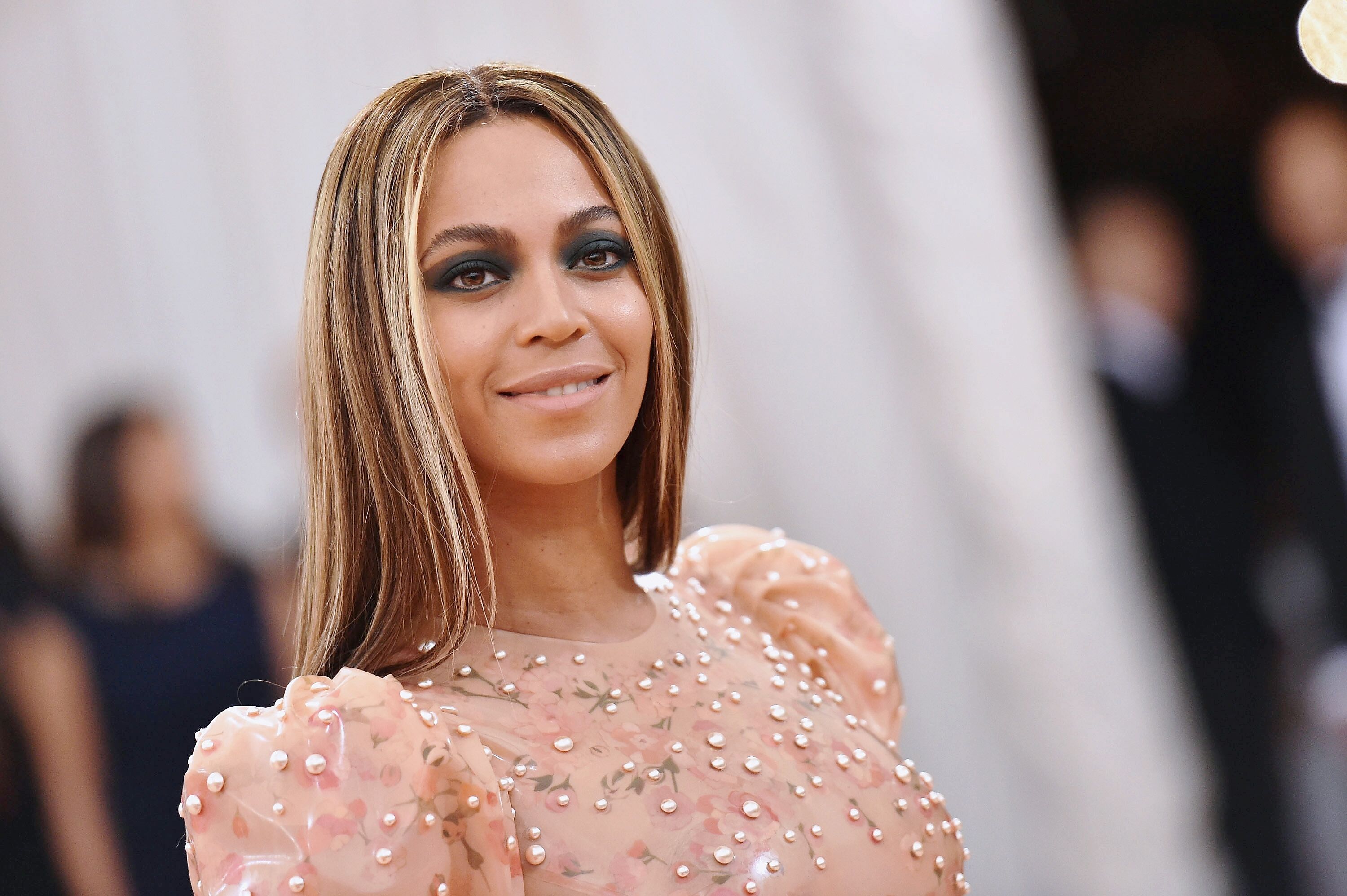 ---
16. THE CARTERS TRAVEL EVERYWHERE TOGETHER
The eldest Carter daughter has experienced a life most of us only dream of. Wherever the superstar goes, she's always right by their side. At just 8 years old, Blue has seen all of the worlds for her parents' concerts. Beyonce has always made it a priority for Blue to travel with her and now that the twins are getting older, they're joining on the family fun.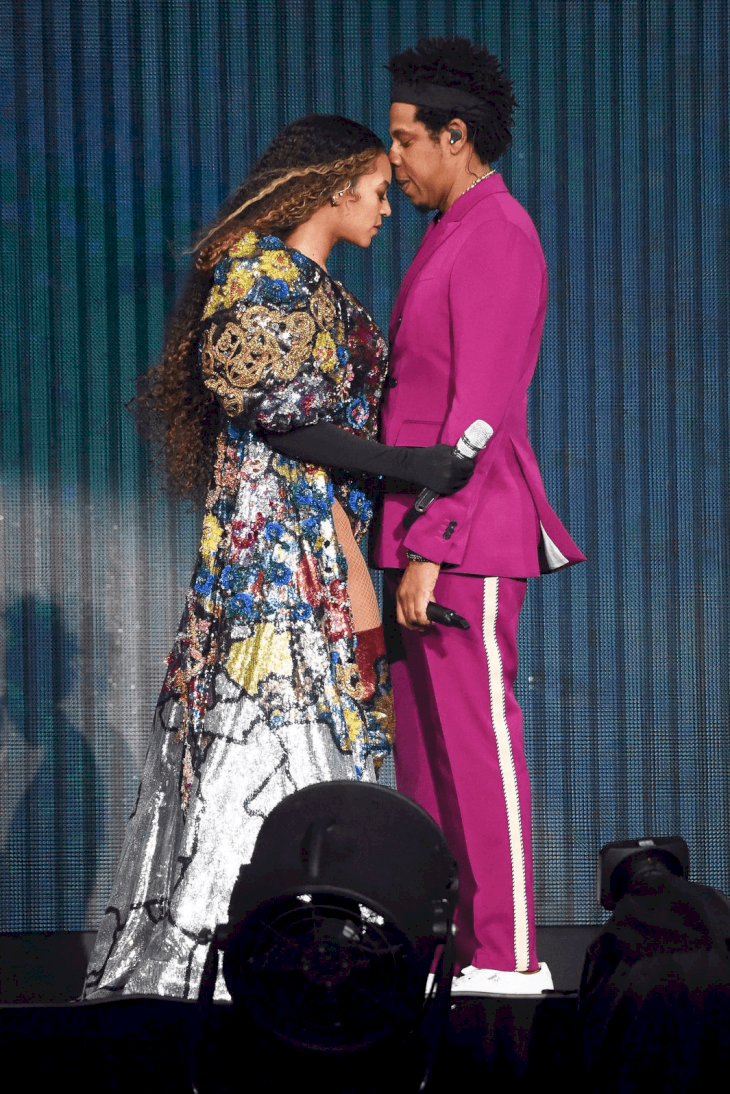 ---
According to a source, " Jay-Z and Beyonce have nanny's for the kids and their assistants help out too, but they mostly try and bring the kids everywhere." The source also added that they are a pretty close family. "Jay-Z does a lot of daddy duty stuff and he takes Blue to school and things like that."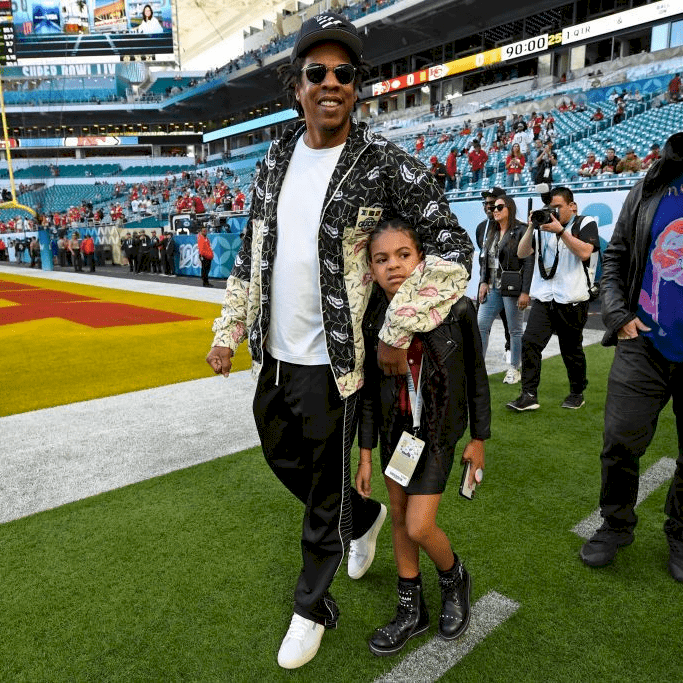 ---
15. KIDS NEED A PERSONAL CHEF. APPARENTLY
Blue Ivy doesn't only have the entourage at school, but also a personal chef at home. And this chef describes the baby girl Carter as a picky eater! That's right, the kids of celebs are also picky eaters who can't decide what they want to eat!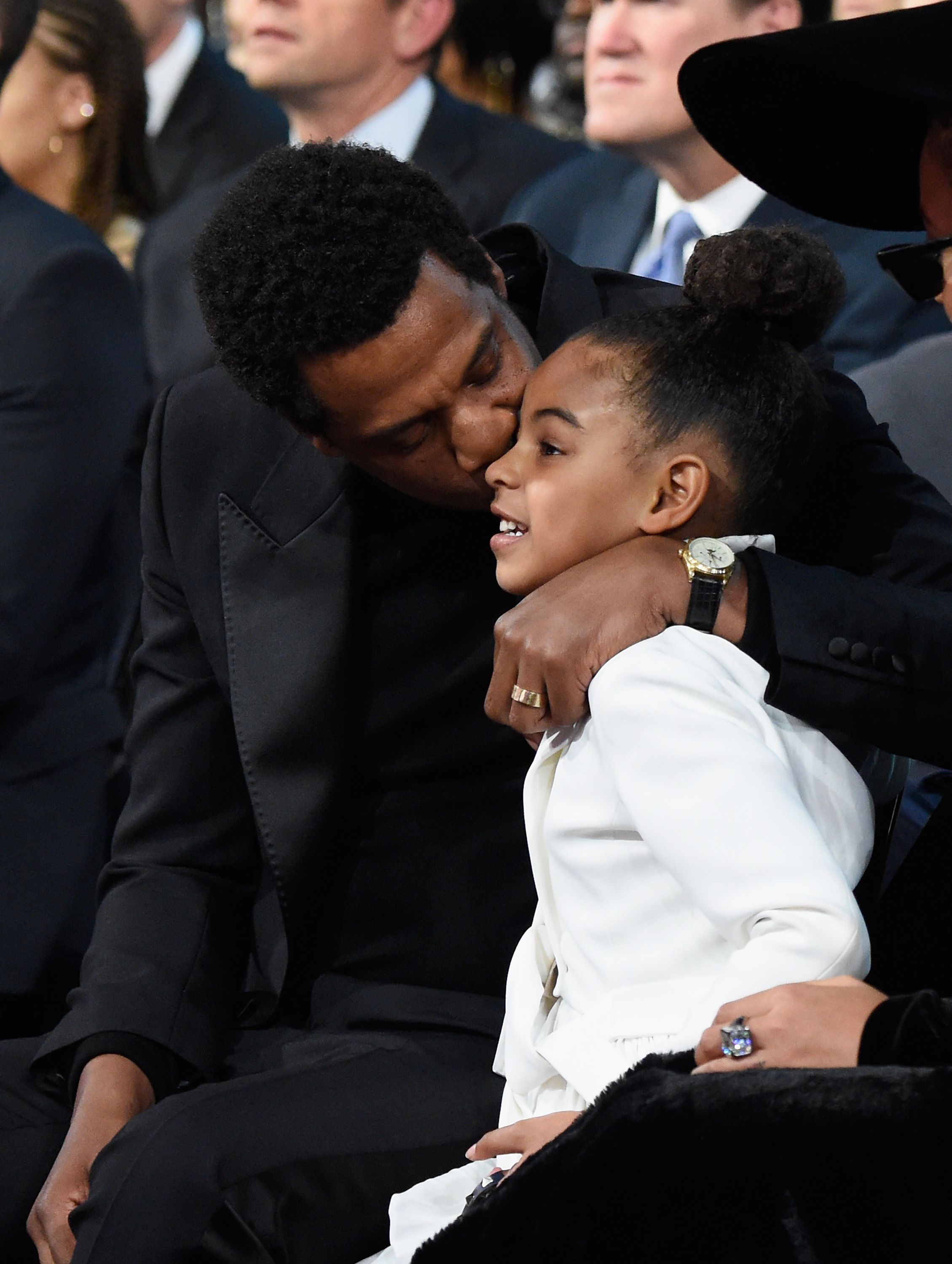 ---
But Blue does have her favorite dish, which, according to her chef, is "wholewheat pasta shaped like ballet dancers and pureed asparagus." Sounds tasty, doesn't it?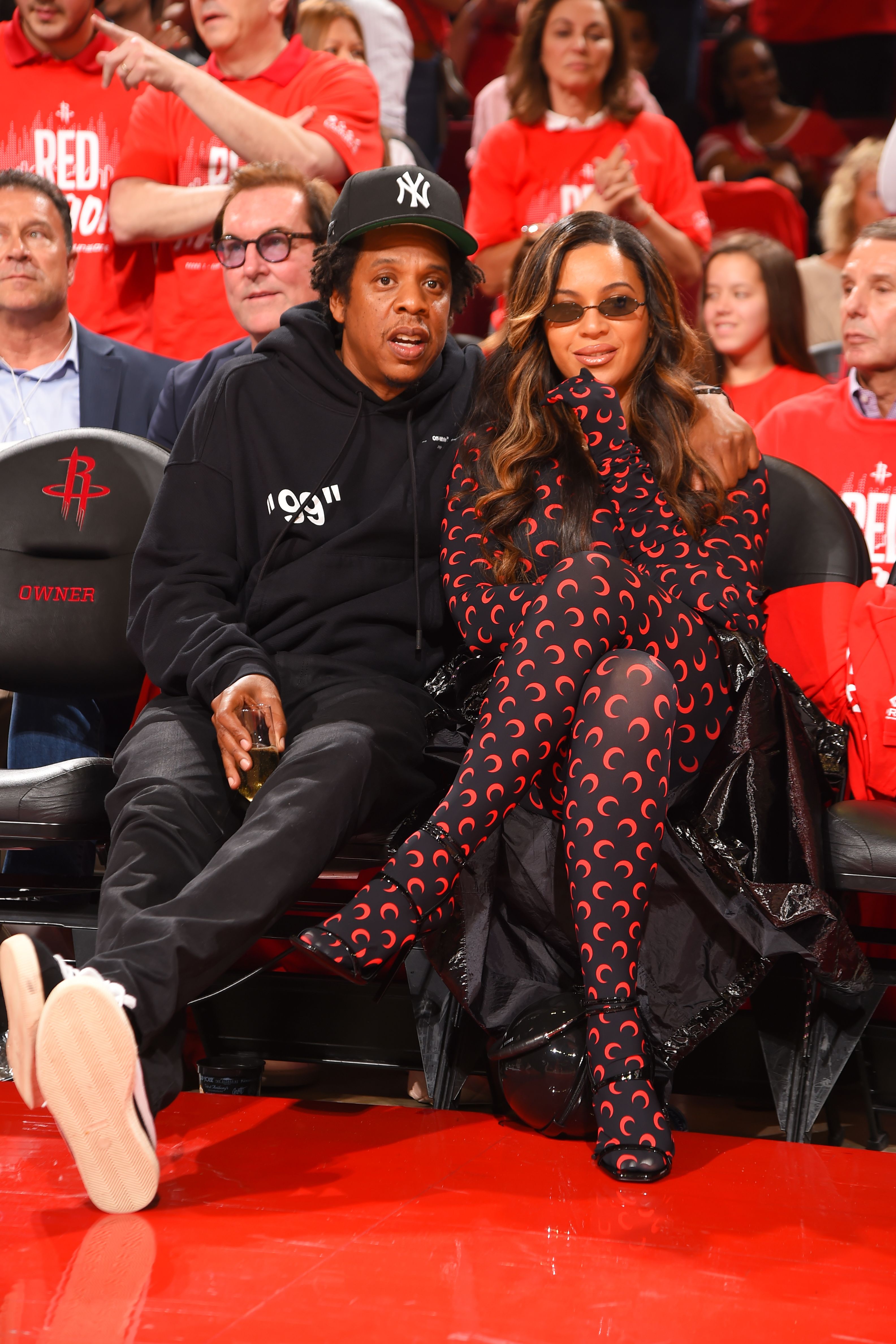 ---
14. BEY SAYS "NO" TO GENDER STEREOTYPES
When Beyonce discusses her parenting philosophy, she explains why she chooses to raise her two daughters and son without confining them to the gender stereotypes of traditional masculinity and femininity. She just wants them to be who they are. Speaking about her girls, the singer says: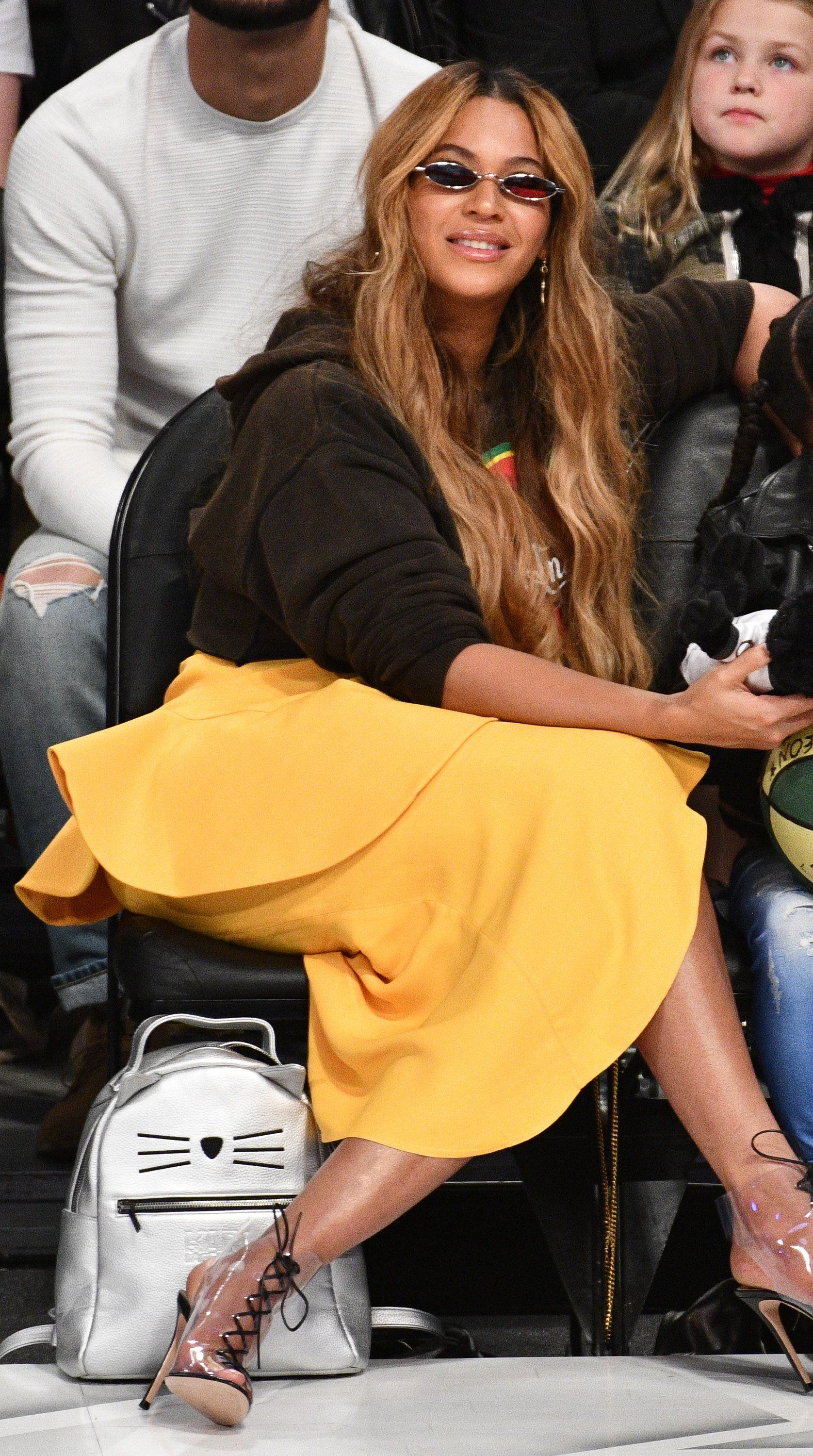 ---
"They don't have to be a certain type or fit into a specific category. [...] They can explore any religion, fall in love with any race, and love who they want to love." shares Beyonce.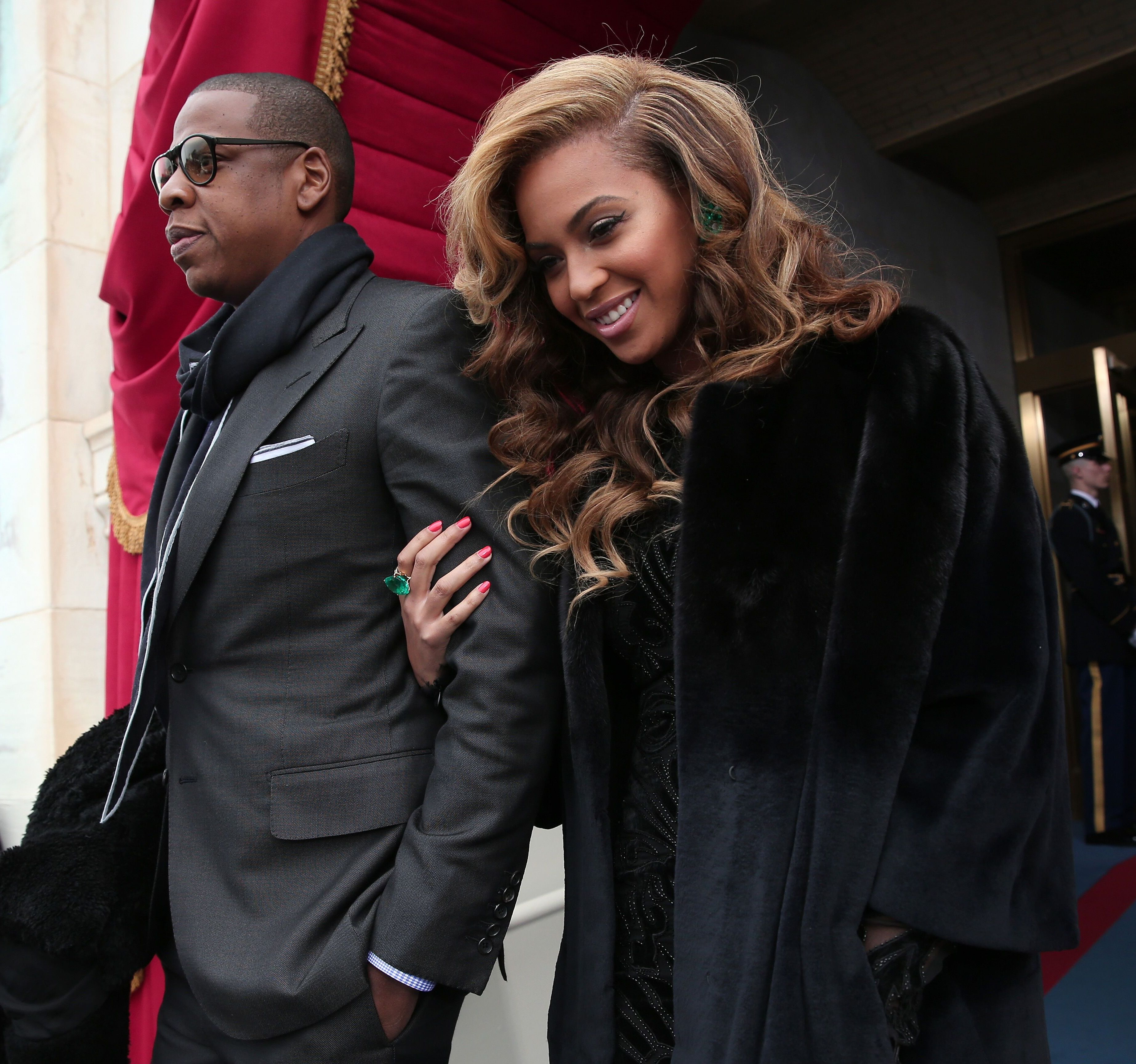 ---
HOW SHE WILL RAISE HER KIDS 
And here is how she comments on the way she raises her son: "I want him to know that he can be strong and brave, but that he can also be sensitive and kind." She also hopes to teach him to be honest, kind, and caring because this is "everything a woman wants in a man" but the singer considers that it's not something we usually teach our sons.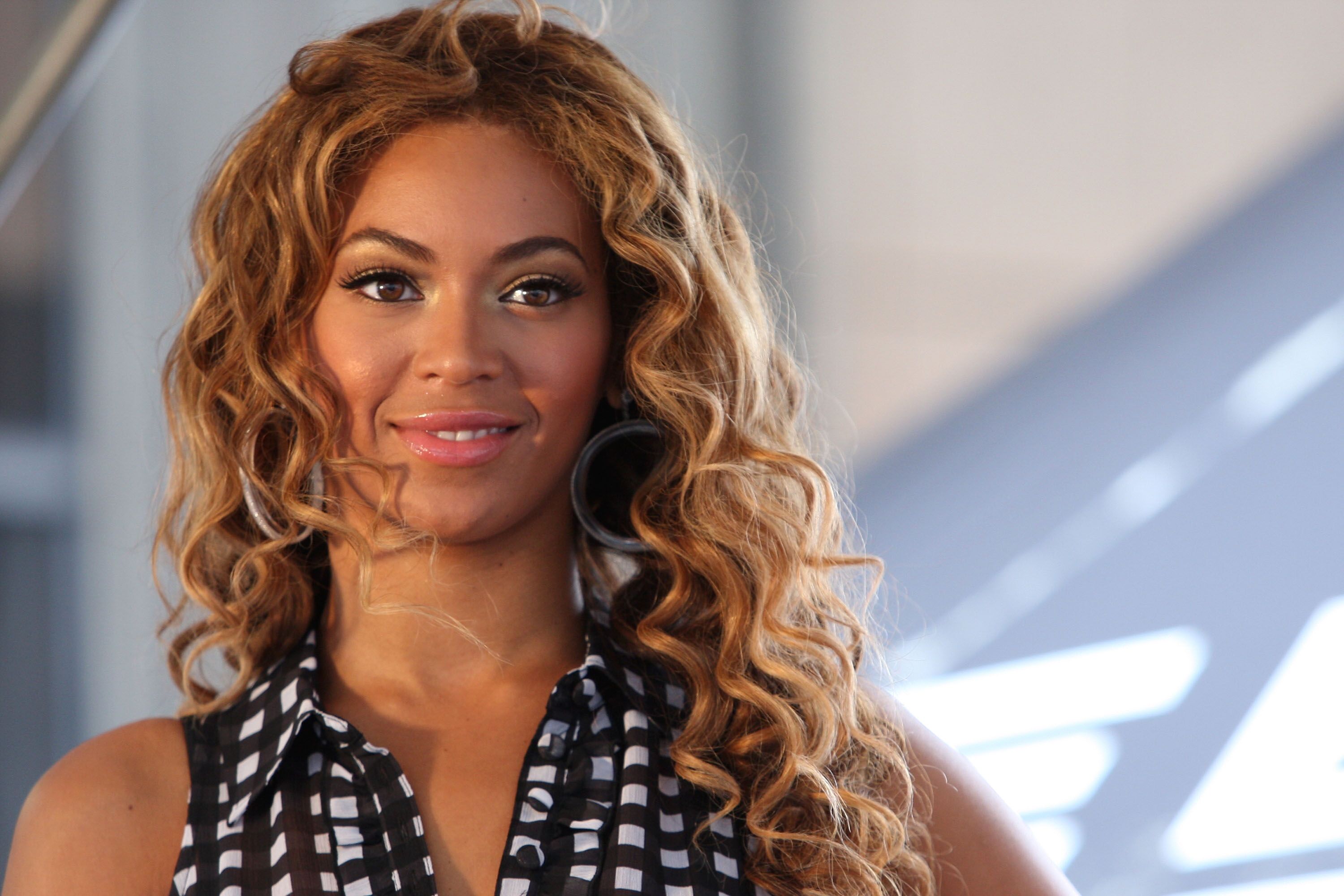 ---
For this reason, her approach to upbringing is different. And she's not the only one who does it. These days, many celebrities choose to step away from gender stereotypes. Among them, we can find Jada Pinkett Smith, Angelina Jolie, Pink, and others. Looks like Bey is in a good company there! Do you also think that confining to gender stereotypes is bad?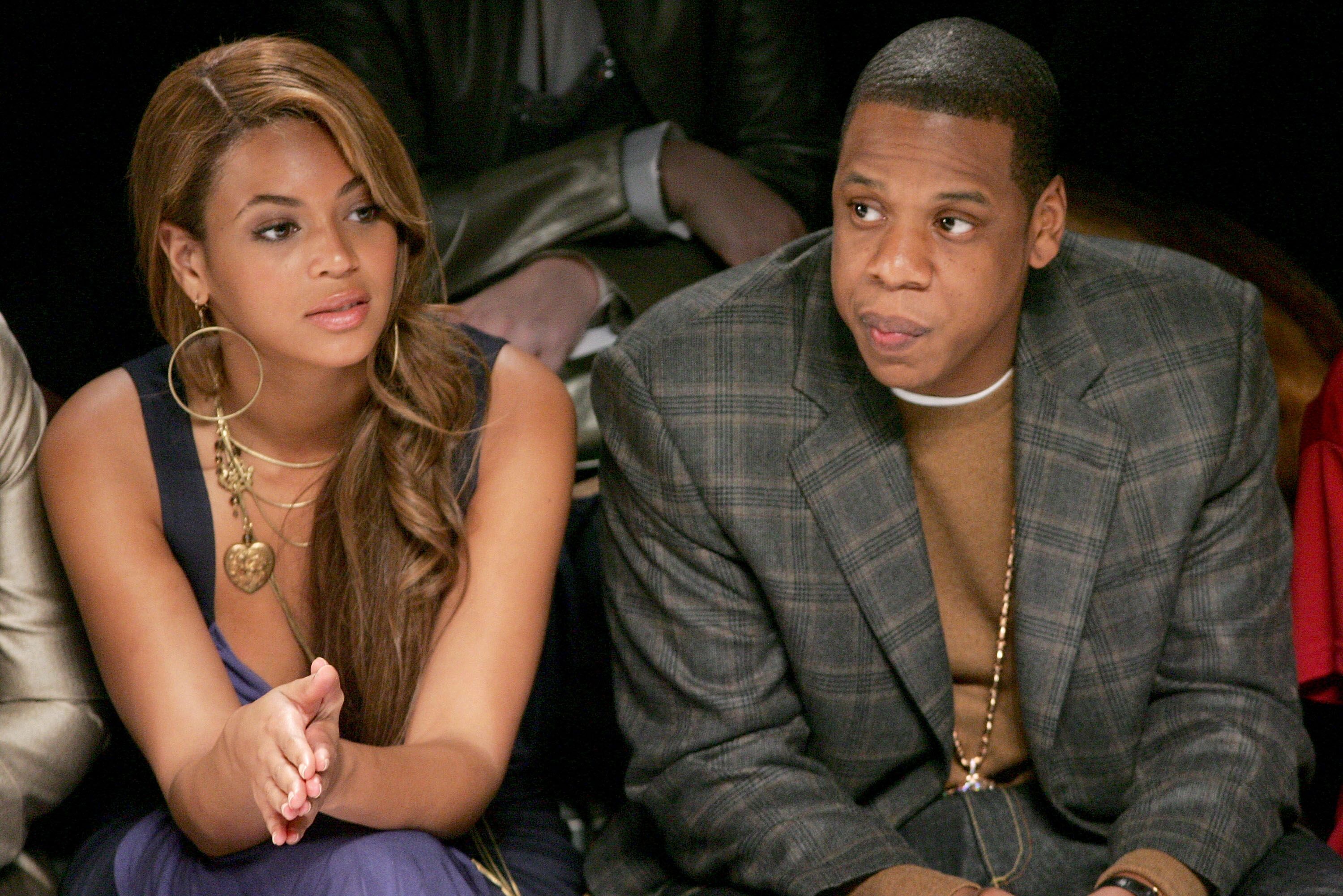 ---
13. KIDS HAVE TO BE MULTILINGUAL
Blue has to learn how to speak a few foreign languages fluently, and we can safely assume that her little brother and sister will have to do it, too. Blue reportedly started learning French when she was less than two years old!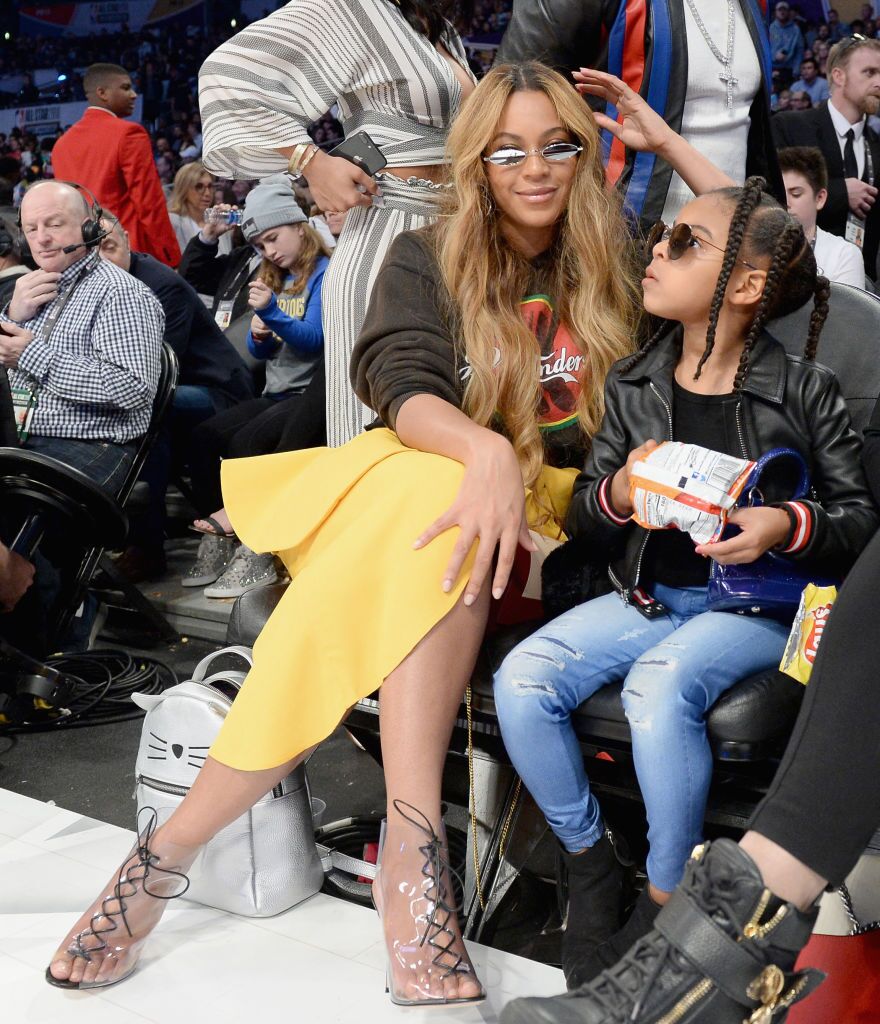 ---
Sure, encouraging kids to study other languages is a great idea because it's useful in our diverse society and it's beneficial for their intellectual development. But wasn't it perhaps too early? Anyway, for Beyonce, it's never too early to teach a foreign language to your kids. To ensure successful learning, the singer even hires nannies who speak French fluently!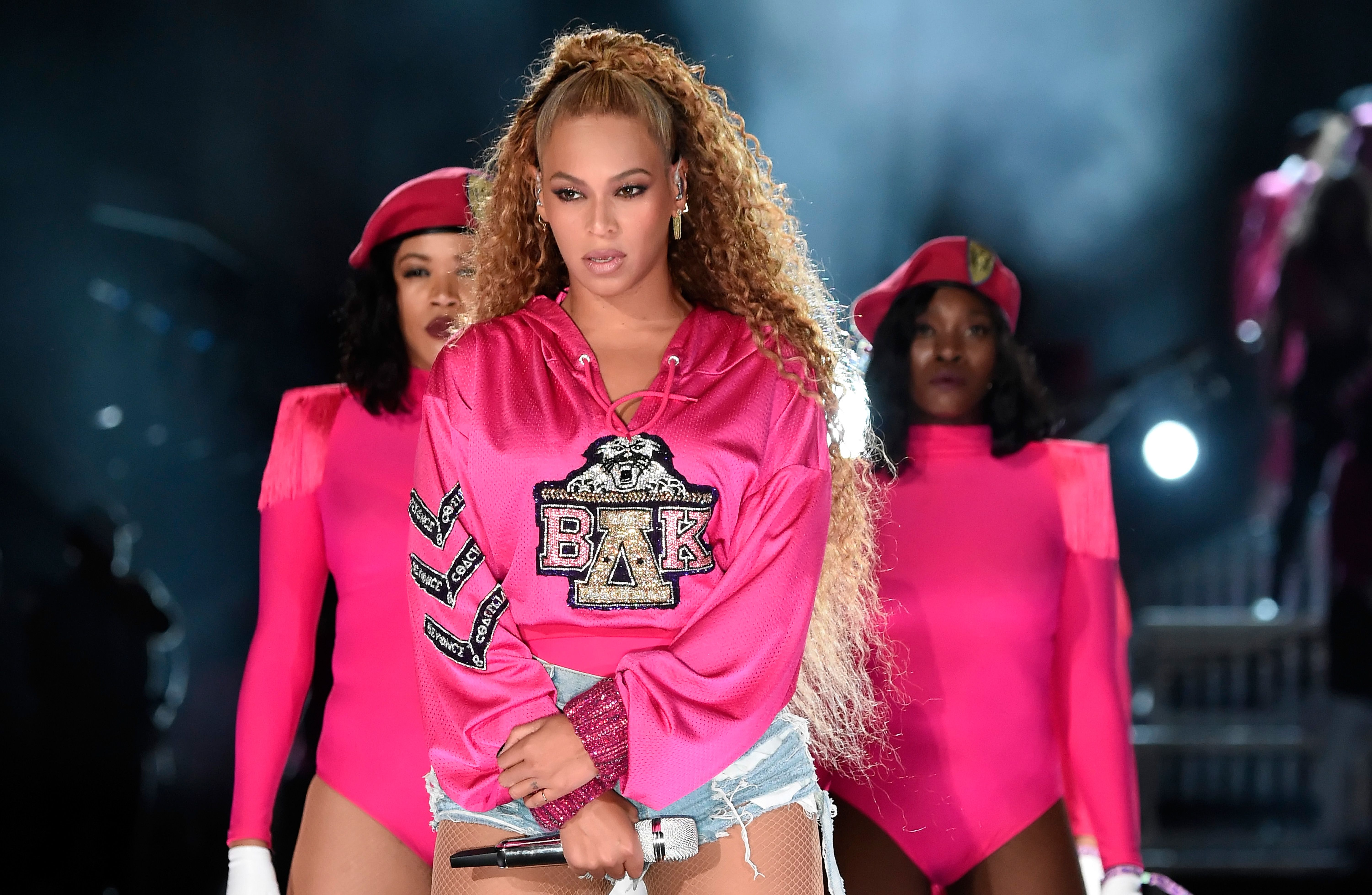 ---
WHY FRENCH?
A source close to the Carter family shared with the media, "They want a French speaker for a number of reasons. The family has a real connection with France and Beyoncé's nephew Julez is a French speaker because his dad is French."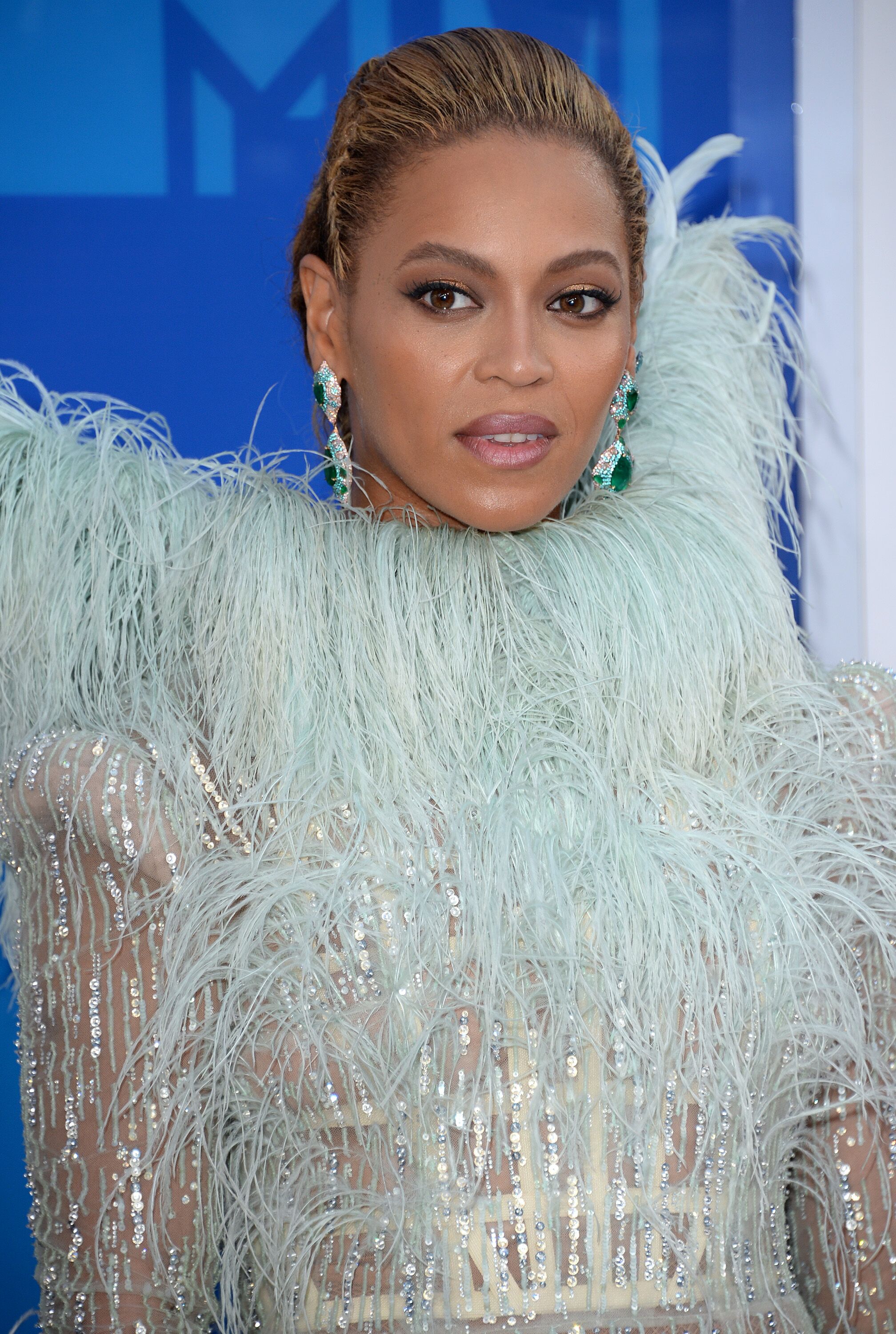 ---
12. BEYONCE DOESN'T BELIEVE IN SPANKINGS
When it comes to discipline, Queen B is firm but stays away from spankings. In a 2019 interview with US Weekly, the star's mom Tina Knowles Lawson revealed that she has a calm approach to reprimanding her children. "She just really talks to the kids and reasons with them. I can say, she pretty much has my parenting."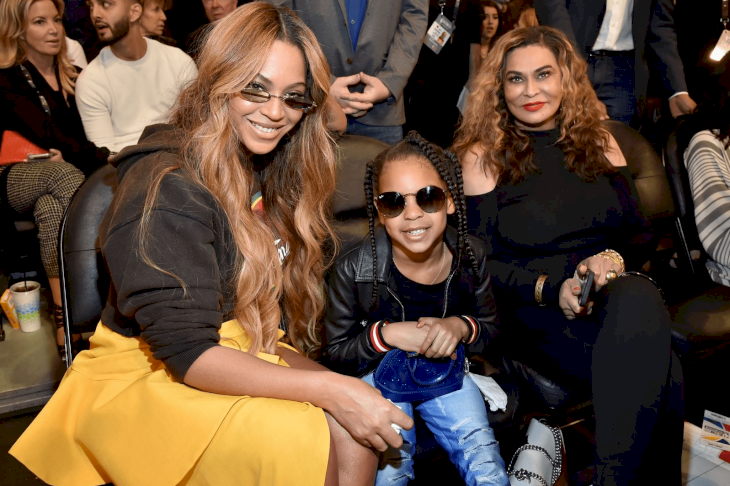 ---
11. THEY HAVE TO ISSUE THEIR PRODUCT LINES AT SOME POINT 
Evidently, Beyonce and Jay-Z want their kids to have big names in Hollywood. They are already making sure that Blue is famous not only for being their baby girl so they are preparing to launch a line of products trademarked with her name.
---
According to an article in Vanity Fair, it will include hair care products, fragrances, cosmetics, and other products for kids. Honestly, is there anything that this famous tot doesn't do?? Clearly, her parents want her to become either a star or an entrepreneur in the future by helping her develop all these skills.
---
10. BEYONCE TEACHES HER KIDS THAT DIVERSITY IS IMPORTANT
These days, we talk a lot about diversity and many people strive to see that the world accepts how diverse we actually are. Beyonce has this opinion, too. And she adds that it's important for her not only in terms of helping marginalized groups find themselves in society.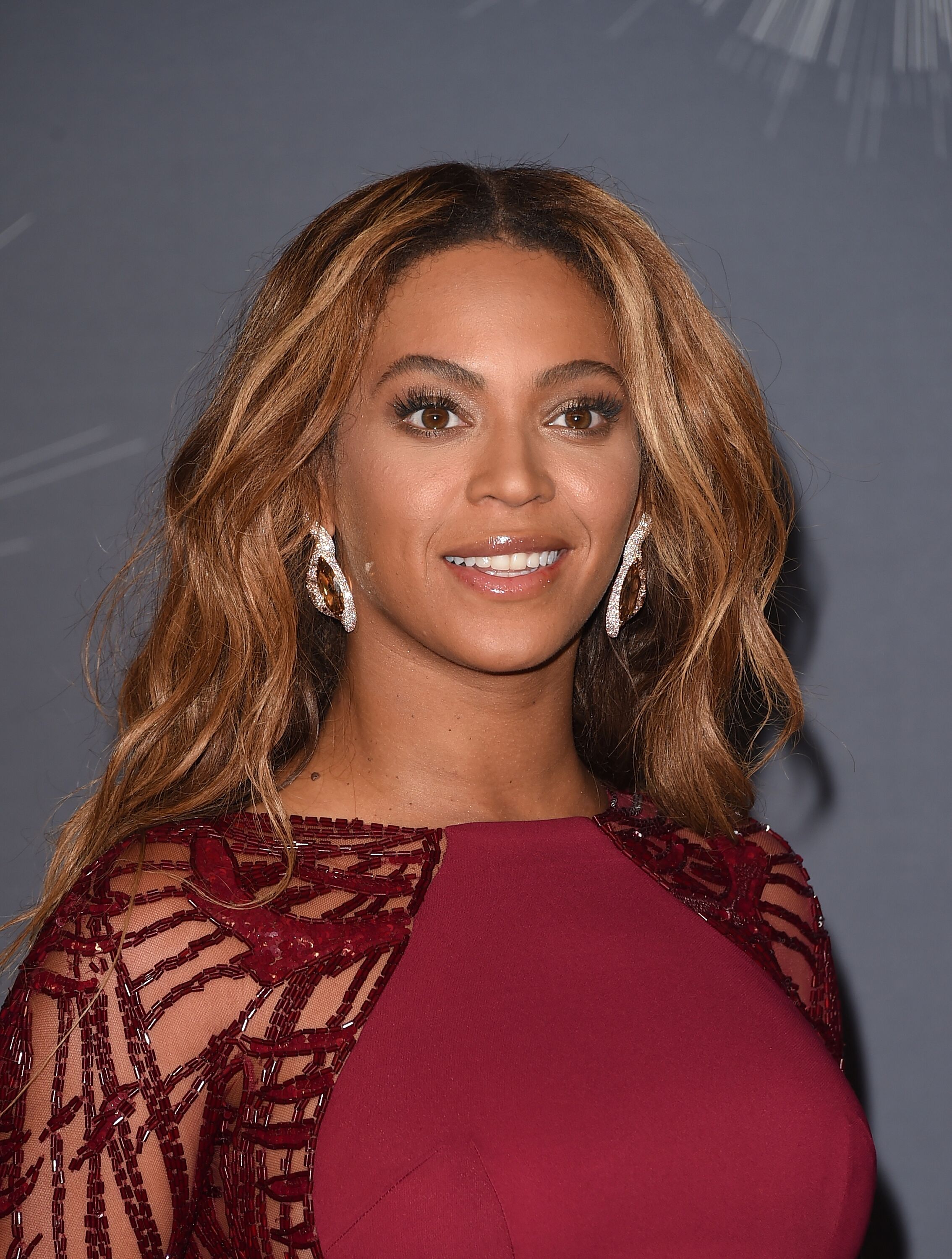 ---
It's also important for her to show her children that they can do everything regardless of their race, gender, or whatever else, "As the mother of two girls, it's important to me that they see themselves too—in books, films, and on runways," the singer said in an interview with Vogue. "It's important to me that they see themselves as CEOs, as bosses."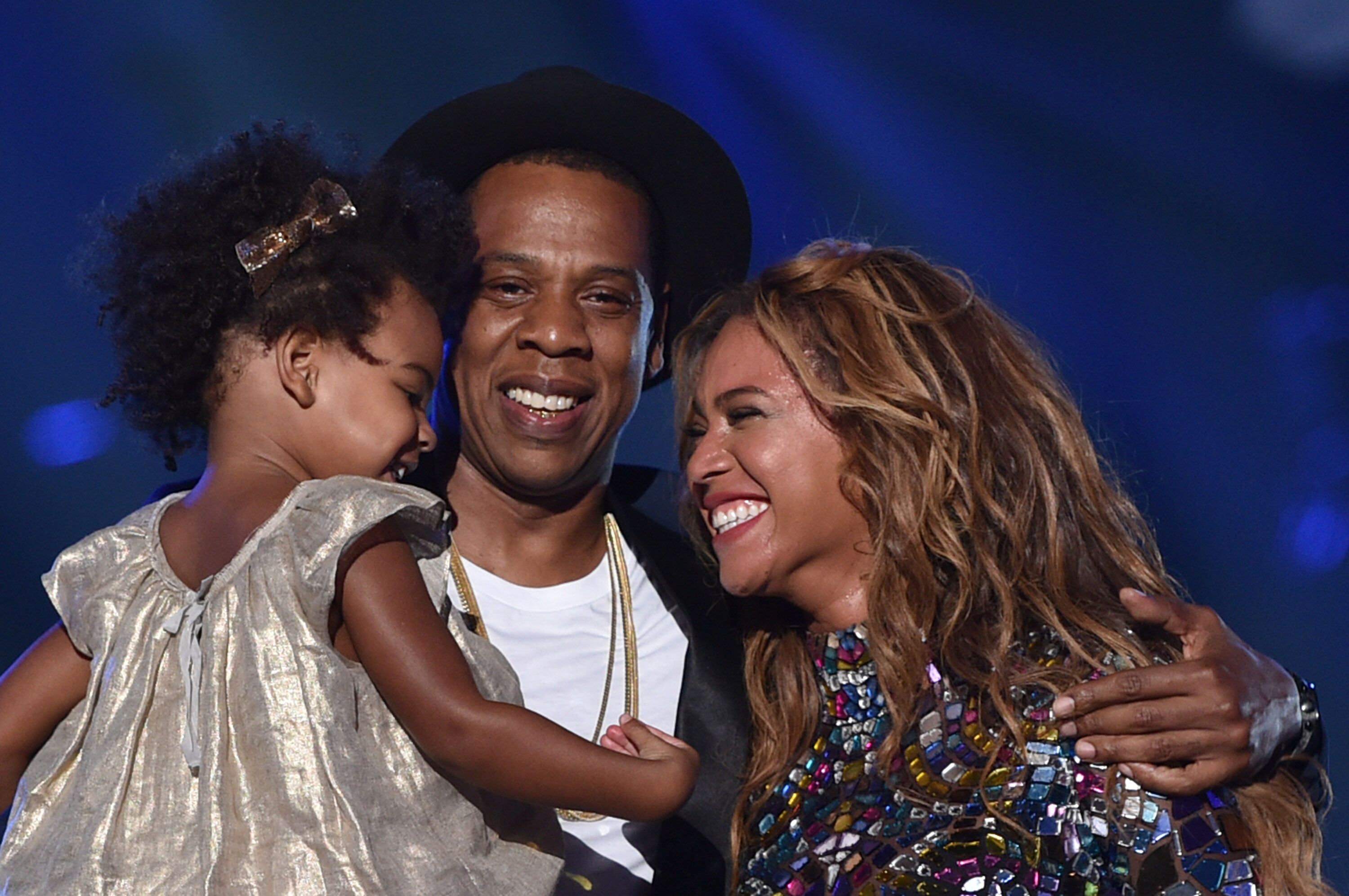 ---
9. EVERYONE NEEDS A CONFIDENCE COACH
Beyonce knows that confidence doesn't come out of anywhere and she wants her children to learn to know their self-worth from an early age. For this reason, her daughter Blue Ivy has her own confidence coach who holds frequent sessions with the girl.
---
As the source close to the famous couple revealed: "When Blue was born, Beyoncé and Jay Z were committed to giving her all the self-esteem they themselves lacked as kids." Lessons with Blue's coach consist of dancing, singing, drawing, and reading children's books about confidence.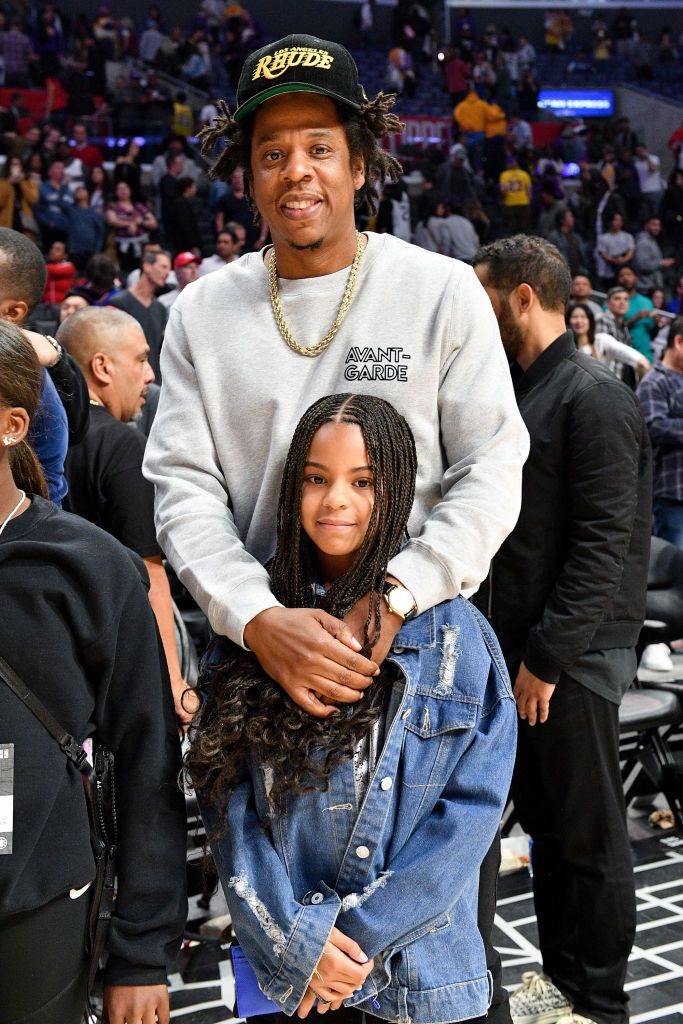 ---
RASING A POWERHOUSE 
It looks like Beyonce is about to raise a very powerful woman! We are dying to learn what kind of person Blue Ivy is going to become with this amount of care and opportunity she receives from her parents. She's very lucky that her mom encourages her so much to reveal her inner potential hone her ability to become the best version of herself she can be.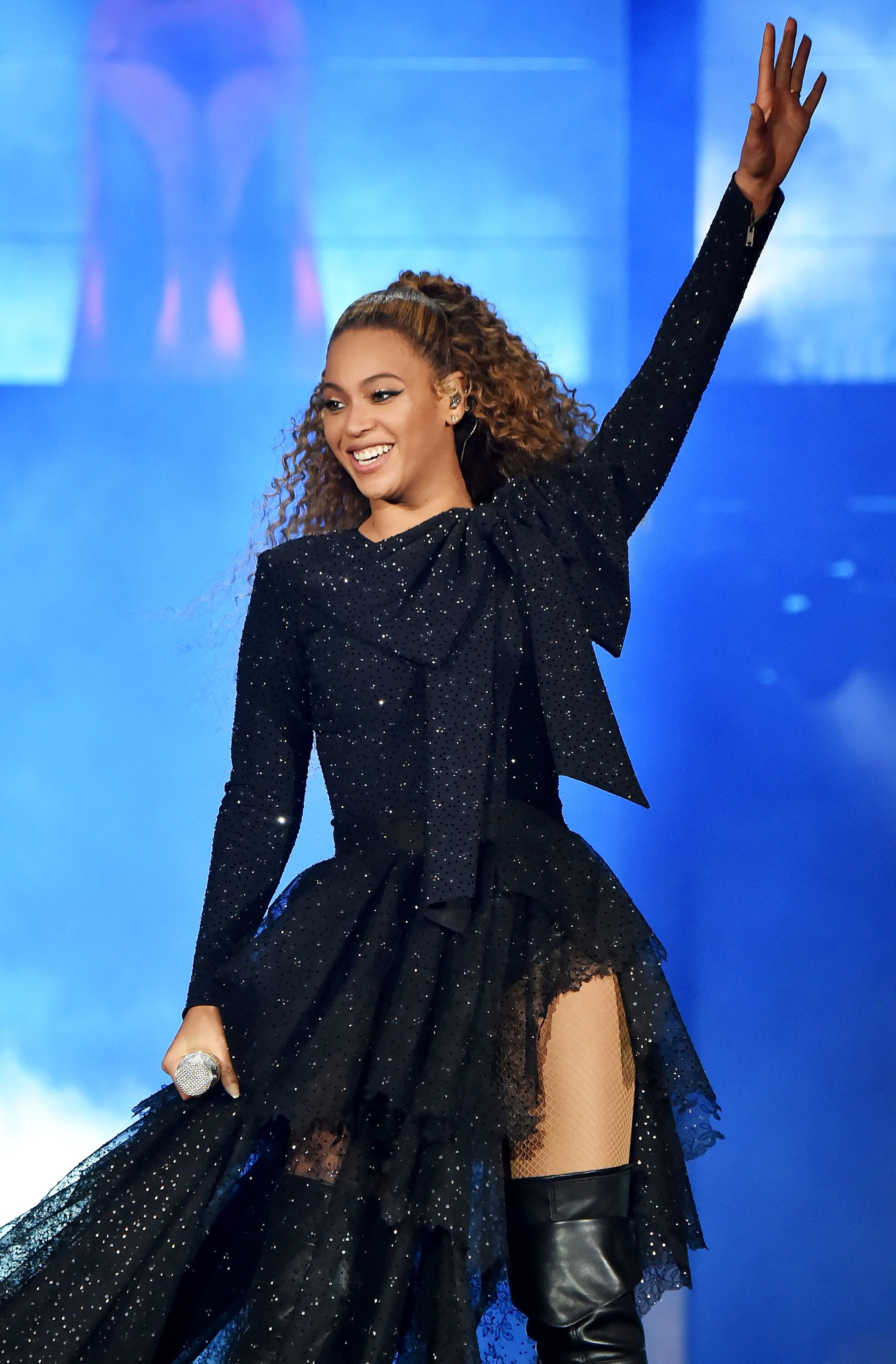 ---
8. BEYONCE TEACHES HER KIDS TO BE FREE
Bey knows that freedom is important. And she doesn't only talk about the freedom to do whatever one wants, but also about the freedom to think. After all, so often we don't let ourselves to even think about what we can or cannot achieve in our lives.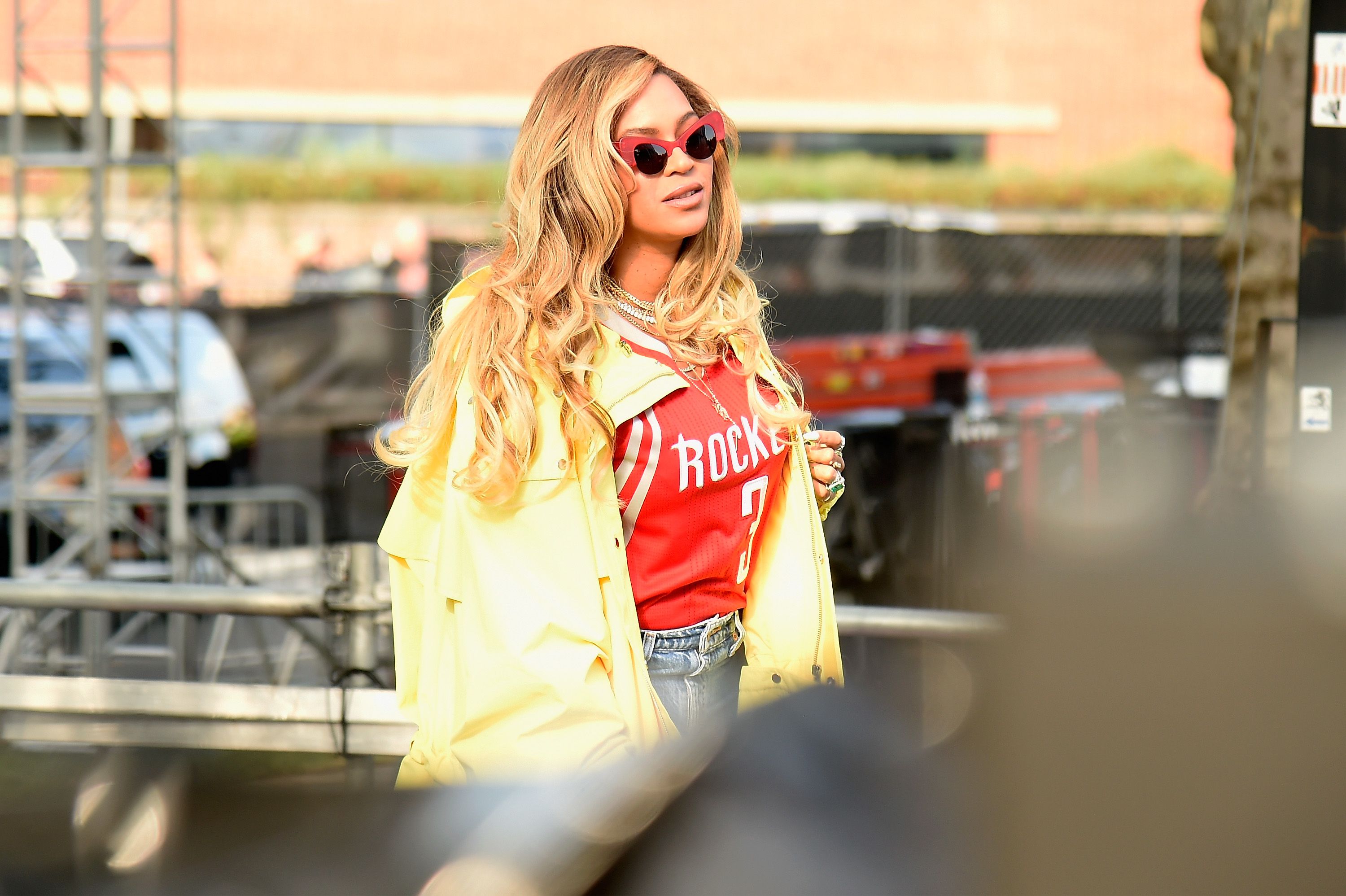 ---
Beyonce doesn't want her children to have this kind of mindset because she knows that it's impossible to be happy if you aren't free. "They don't have to be a certain type or fit into a specific category." the singer says. "They don't have to be correct, as long as they're authentic, respectful, compassionate, and empathetic."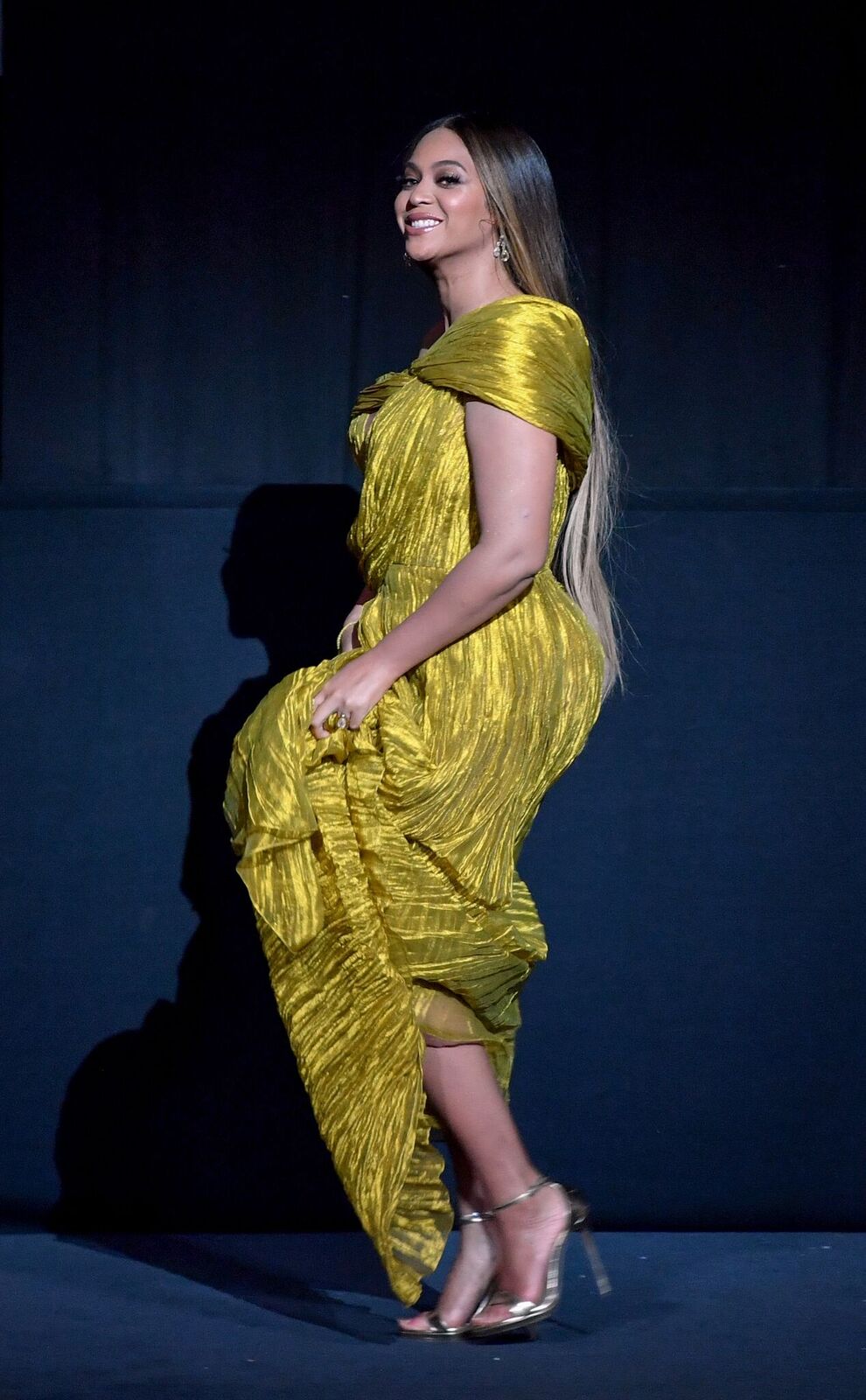 ---
7. BLUE HAS TO BE HER MOMMY'S MINI-ME
Blue often has to dress just like her famous mom and, we are pretty sure, many of us wouldn't mind following this kind of rule, too! Bey and Blue are often seen wearing matching outfits and it's impossible to argue that the girl looks very cute in them.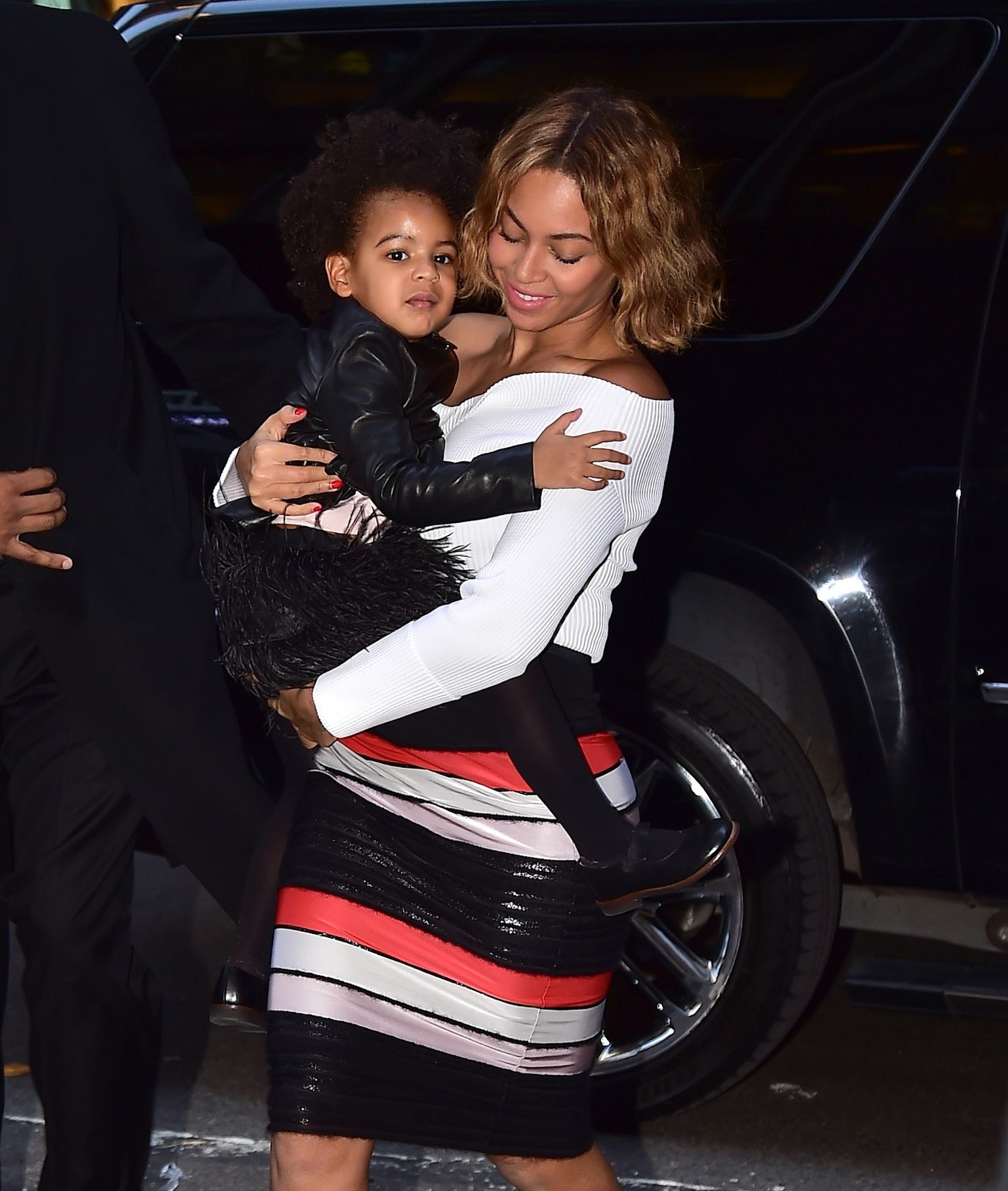 ---
Isn't she just a little diva? Let's hope it won't prevent her from developing her own style in the future. After all, she won't always dress just like her mama, right?
---
6. BLUE HAS HER OWN STYLIST
You don't become an 8-year-old style icon without a stylist helping you out here and there. Last year, Beyonce and Jay-Z described their daughter as a 'cultural icon' in a legal battle to trademark her name. And as such, the mini fashionista is adorned with the latest trends and expensive fashions.
---
Manuel Mendez is the one we have to thank for Blue's serving constant breathtaking looks. Before Beyonce welcomed her first daughter, Mendez worked as the performers' personal assistant but once the little tot was born, he transitioned into her stylist. Mendez told Grazia:
---
 "When you're styling children, it's very much a collaborative effort, Blue's always involved in the styling process but her parents have the final say." said Mendez.
He also revealed that his job doesn't only include styling for big Hollywood events. Manuel styles Blue for vacations, play dates, and even lazy days at home. Another exciting part about his job is that because Blue travels so much with her parents, the looks often change. One day she's in chic New York and on another day she's relaxing on a tropical beach. 
---
5. SOMETIMES BLUE HAS TO STEP AWAY 
Beyonce LOVES taking photos with her baby girl, but sometimes she wants the attention to be on her, and only her. After all, she's the Ultimate Diva and Blue has to respect that until she one day achieves a similar title for herself. For now, whenever Beyonce feels like her daughter's presence doesn't complete her look, she just asks her to step away.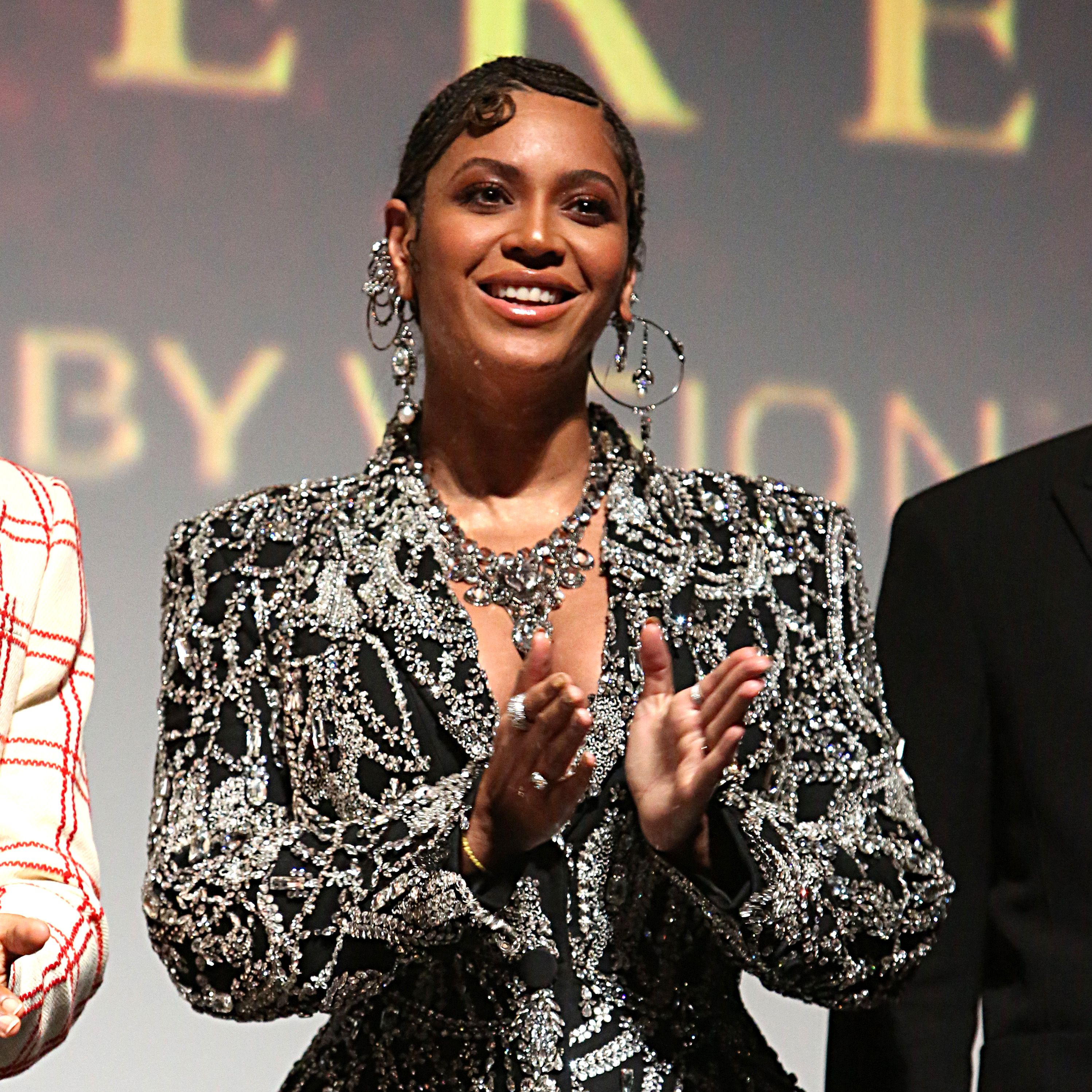 ---
Often the girl hides well, but sometimes she fails and it results in quite funny images. In one of them, Blue attempted to hide behind a security guard, but we can still see her legs in those golden shoes… And... as the cherry on top... here are a couple of rules that Beyonce makes others follow when it comes to her children 
---
4. NANNIES HAVE TO FOLLOW THE BEYONCE BIBLE 
Should it come as a surprise that Beyonce has a team of nannies? Sure, it shouldn't – most celebs have hectic schedules and hire babysitters to help them take care of their kids. But for Bey, it was hard to delegate such a serious responsibility as raising her child to a stranger, so she made sure that everything happened her own way.
---
She wrote a huge book of strict rules for her nannies to read, sign, and follow. Among other things, Bey's babysitters have to speak French, know arts, always put their purses on the floor instead of counters, stay in shape (because their schedule is demanding), and go on tour with the whole family. The last one should be a dream come true for the nannies!
---
3. THEY MUST WORK SHIFTS FOR THE LITTLE KIDS
When the twins were born, Bey and Jay decided that one, two, or even three nannies weren't enough for their kids, so they hired… are you ready? Six of them! And they did it at a cost of $100,000 per year each. The nannies work eight-hour shifts to take care of the newborn babies and, of course, look after their elder sister Blue. Six nannies for three kids… Too much, huh?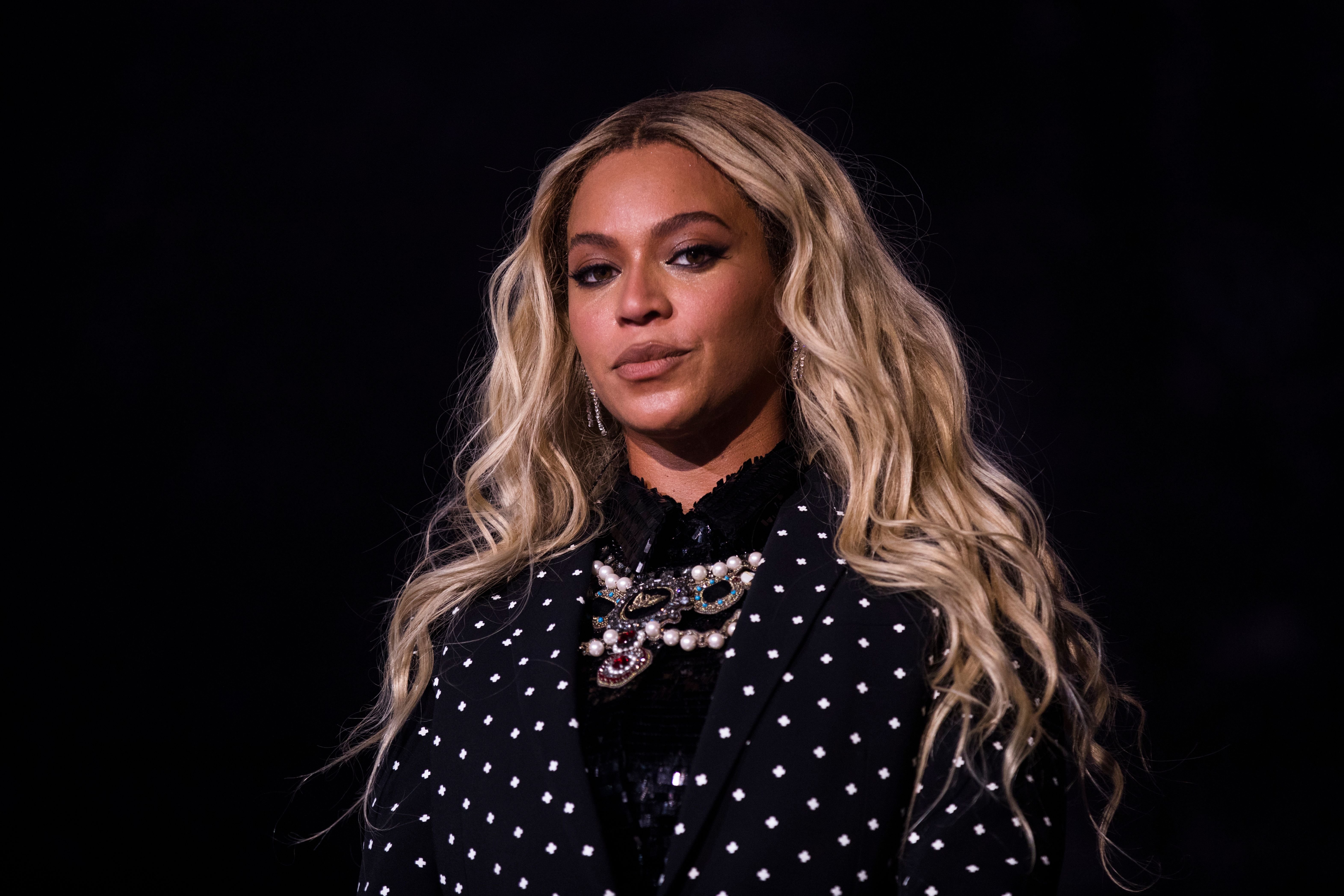 ---
2. NANNIES ALSO HAVE TO TAKE BLUE SHOPPING 
Although Blue Ivy is only 8 years old, she's already a huge fashionista. Well, who else could she be if her mom is Beyonce herself, right? Blue's nannies have to put up with the girl's desire to go shopping quite often and they must follow her around the shop and help her pay for her purchases.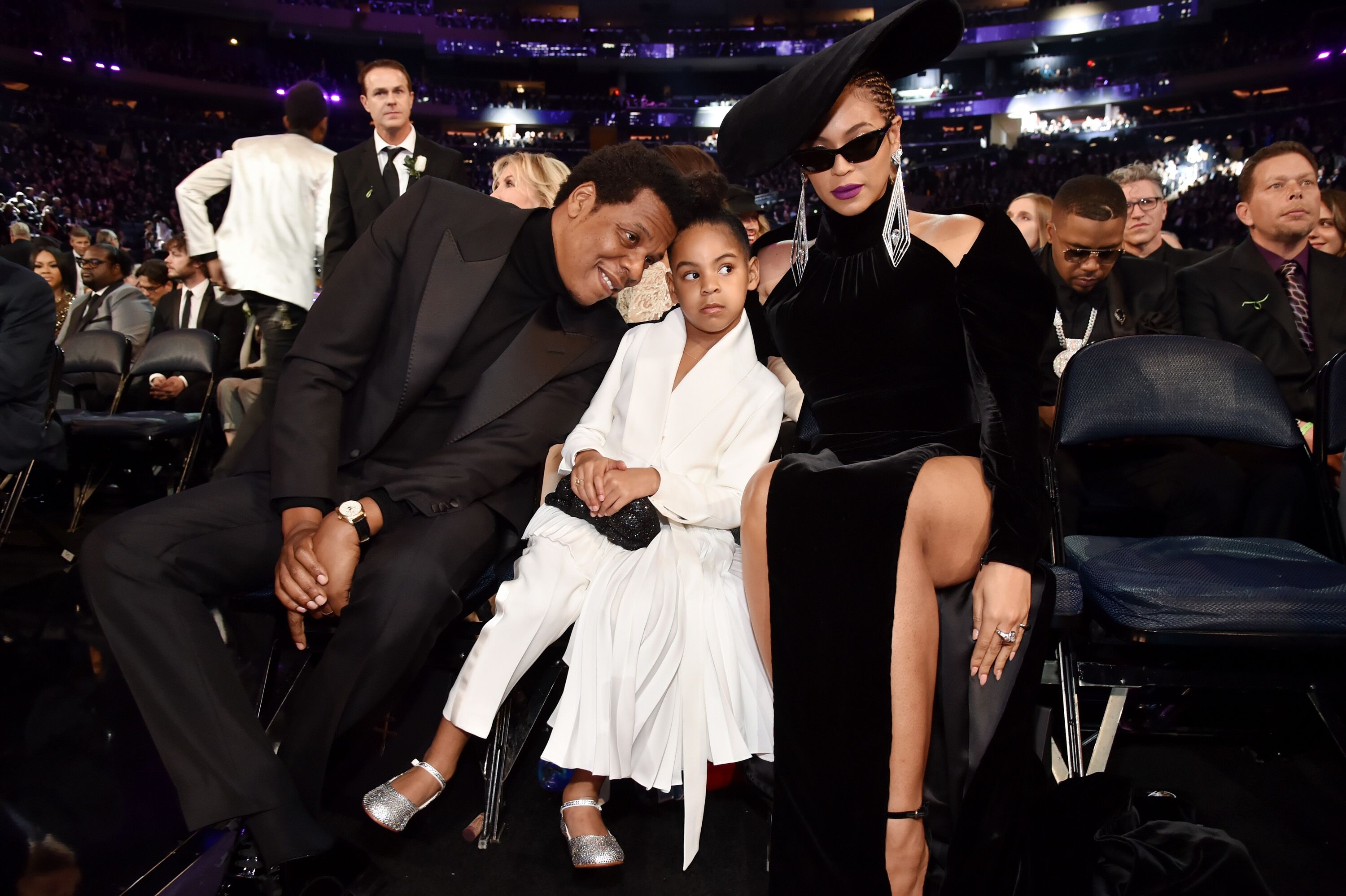 ---
She doesn't only buy new clothes for herself, but she also makes sure that her little brother and sister have the most fashionable items in their wardrobe. "Blue has an affinity for high-end designers such as Gucci, Lilly Pulitzer, and Dolce & Gabbana, and will make sure her little brother and sister have the same taste," one of her nannies shared. 
---
1. ABOVE ALL, BLUE HAS TO BE BFF WITH HER MOM
It's obvious that Beyonce values a relationship with her family above all else. The singer strives to establish and maintain a close bond with Blue Ivy and the twins and she's their best friend! They do so many things together and seem to really enjoy themselves.
---
Beyonce can't live without her little girl, so she even takes her on her entertainment travels!  When Blue was less than 2 years old, Bey already brought her to Brazil for her The Mrs. Carter Show. The singer often talks about how much she enjoys being a mother and how parenting changed her life.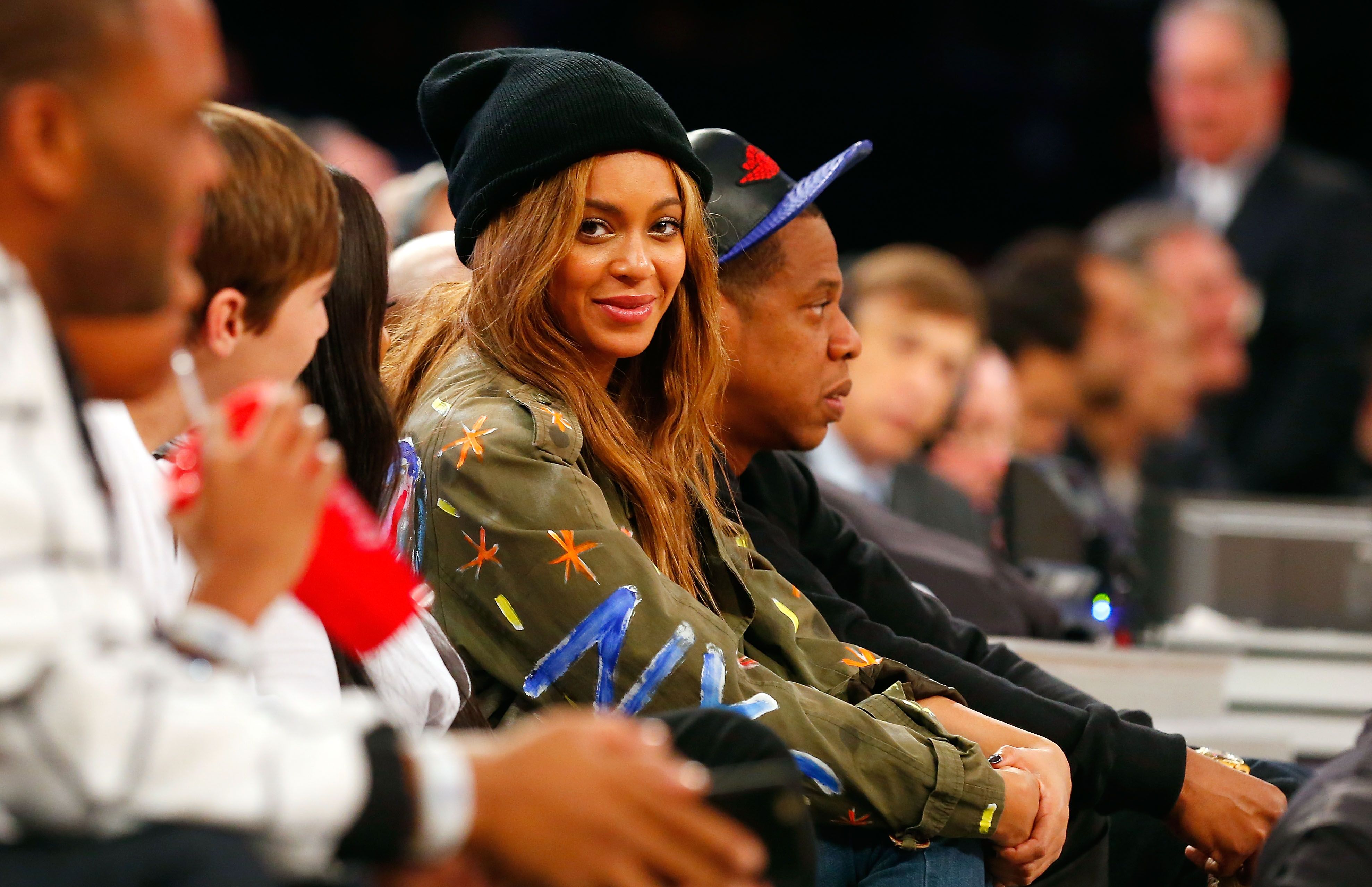 ---
Well, you might think so, but there are people who don't agree. We know, it may sound crazy, but there are quite a few celebrities who hate Beyonce so much that they never hide it! Check out our article about celebrities who don't like Beyonce to learn who these people are!