Grey's Anatomy: Off-camera Romances Of The Beloved Cast
Spending 16 years together in ABC's medical drama meant becoming closer with castmates, even to the point of meeting their real-life partners. Which Grey's Anatomy actor was nearly fired for their extra-marital activities? Who met their real-life spouses on set? And why does Caterina Scorsone split from her husband after welcoming a third daughter? Take a look at the cast's real-life relationships!
---
CHANDRA WILSON AS MIRANDA BAILEY
She may play a larger than life surgeon who has no trouble speaking her mind or dishing out truth bombs, but this actress is actually incredibly private. Despite being with the same man for over three decades, we don't know anything about her significant other. Seriously; she's never publicly confirmed that they are married.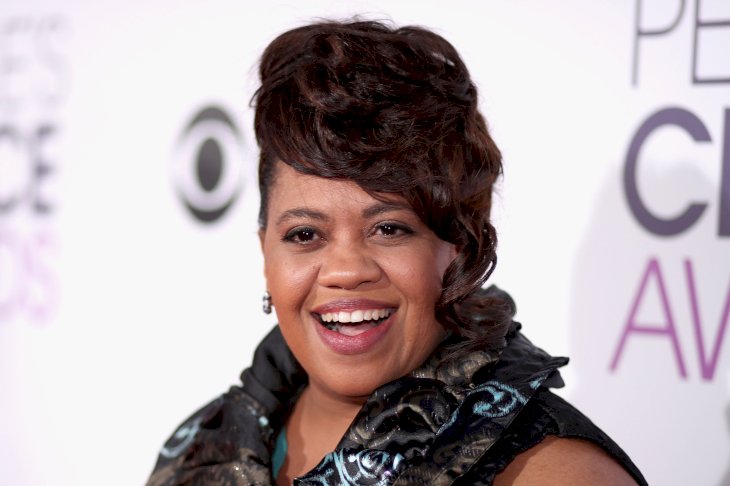 ---
In addition, we don't even know her partner's name! All we know is that the actress shares three kids with the mysterious Mr. Wilson – Sarina, Joylin, and their son, Christopher. Interestingly, her eldest daughter was diagnosed with a rare disorder that had her mom and doctors baffled until they made the diagnosis.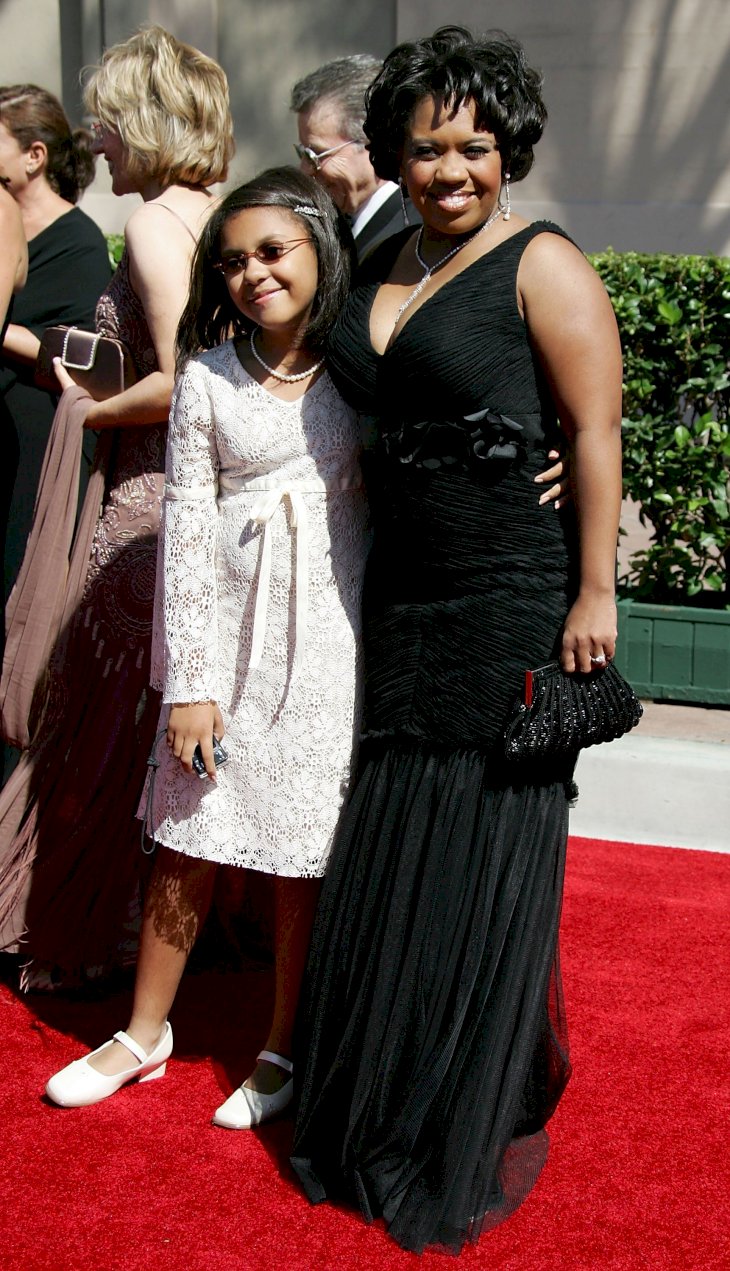 ---
Inspired by this, Wilson pitched an idea for a Grey's episode featuring the disorder, which you can see in season nine. But is it possible we can expect another addition to the Wilson family? In the sixteenth season, Miranda Bailey discovers that she's pregnant. 
---
With other Grey's actresses hiding their own baby bumps (keep watching for those details!), fans couldn't help but ask if Chandra was really pregnant. The answer? We have no idea. The actress hasn't confirmed or denied the rumors, and without any social media accounts to stalk, it's likely we won't know until Wilson dishes the deets.
---
KEVIN MCKIDD AS OWEN HUNT
He might have joined the Grey's cast as a love interest for Cristian Yang, but since then, the trauma surgeon has had love affairs with Amelia Shepherd, as well as with his long-time friend and baby momma, Teddy. But off-screen, the actor's love life hasn't been a piece of cake, either.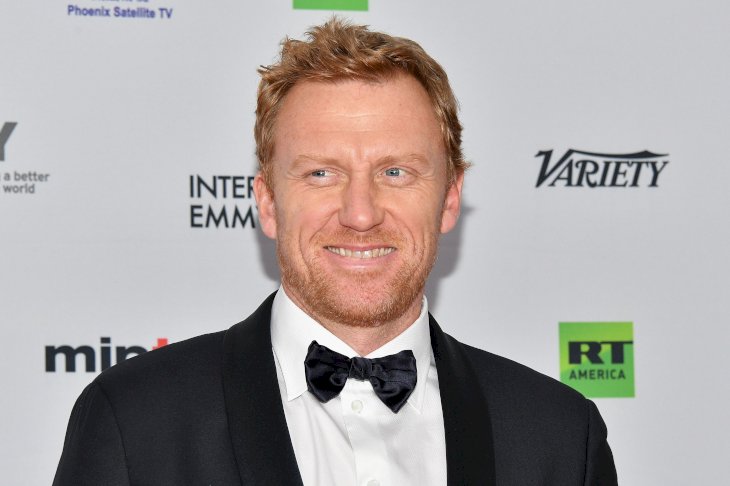 ---
In fact, his first marriage to Jane Parker started to unravel in 2015, after seventeen years and two children together. Though the couple was separated at the time, their breakup was only finalized in 2017. That's probably why, when McKidd was spotted in 2016 getting cozy with a woman who was definitely not his wife, fans weren't impressed.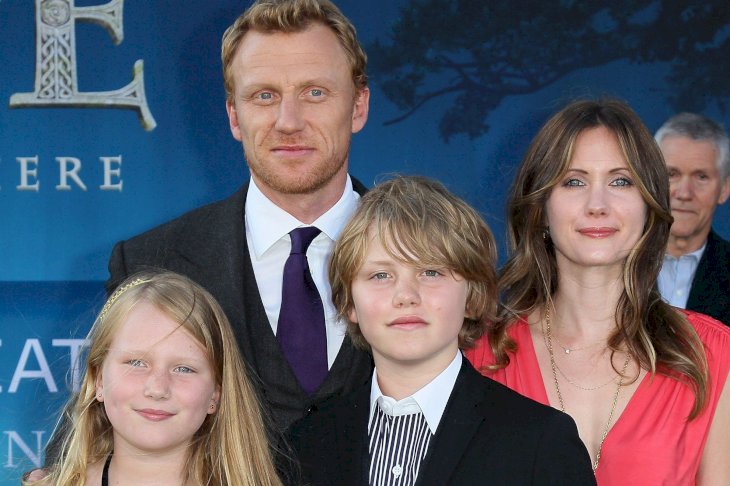 ---
At the time, his extra-marital activities almost seriously jeopardized his role on Grey's Anatomy. However, the show's creator, Shonda Rhimes, decided against firing the Scottish actor to give him a chance to prove himself onscreen. I guess he's pretty lucky he's such a good actor, or he would have gotten the boot!
---
Since then, the actor seems to have found love again with his new wife, Arielle Goldrath. McKidd married the private chef in 2018, in a ceremony in which he wore a kilt, and she sported a baby bump. A month after the nuptials, they welcomed their first child together, Aiden. And in July last year, the couple announced the arrival of their second child, daughter Nava James. 
---
But when he's not on set saving lives, or changing nappies off-screen, McKidd is being a different kind of hero through his other talent – singing. The Scot actually wrote and recorded the Grey's finale song, 'Leave a Light on' with his former band, Speyside Sessions. The proceeds from the music will go to a fundraiser for COVID relief efforts.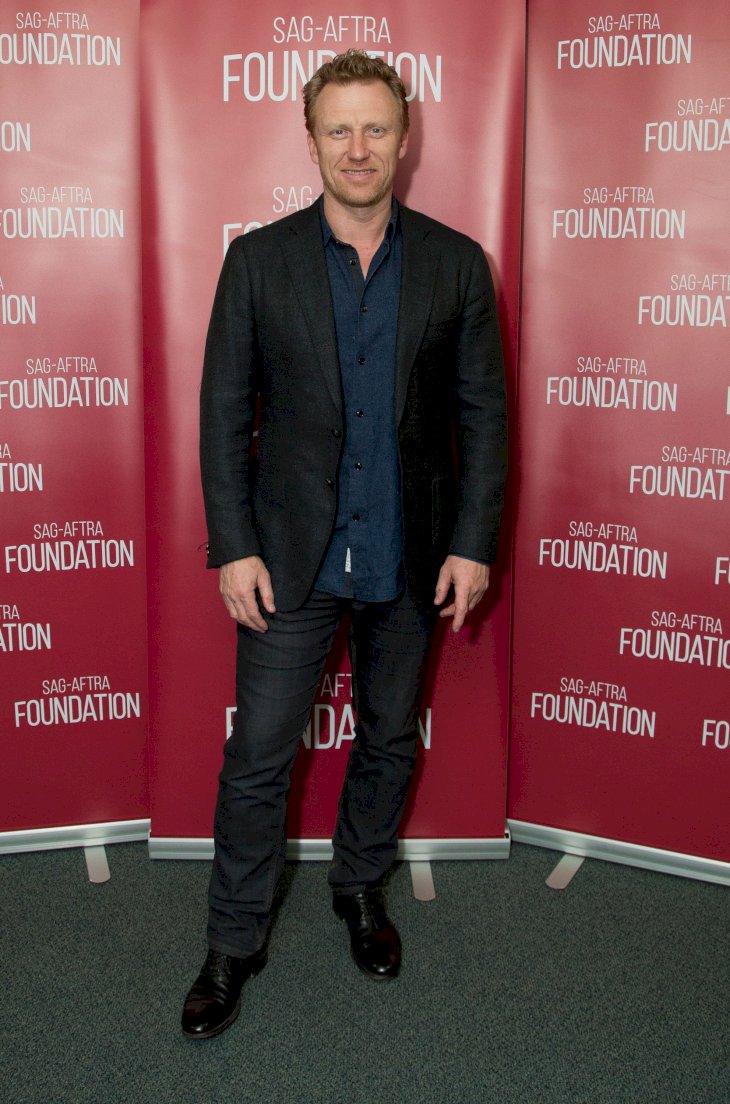 ---
SARAH DREW AS APRIL KEPNER
She may have left Grey's in season 14, but this actress's love story is too sweet not to mention! Despite the rumors that Drew may have had an off-screen involvement with Jesse Williams in 2018, the actress has been happily married to UCLA lecturer Peter Lanfer since 2002.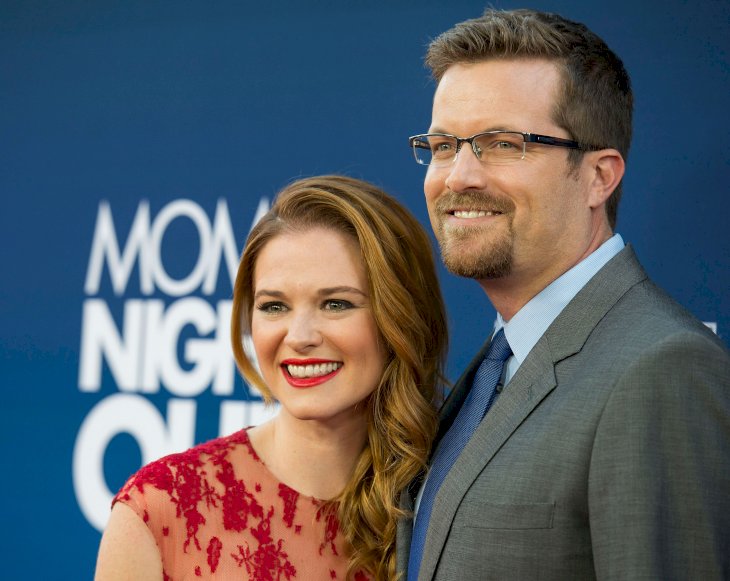 ---
The two met when they were camp leaders in their teens. But that didn't stop the future lecturer from wooing her like it was the 1800s. In an interview with Livingly, she recalls that "He pursued me with handwritten letters for like eight months.
---
It was incredibly romantic and old fashioned. I fell in love with him through the letters." And not only did this tactic get him the girl (and later the wife and two kids), but it was also the inspiration for one of Drew's acting projects.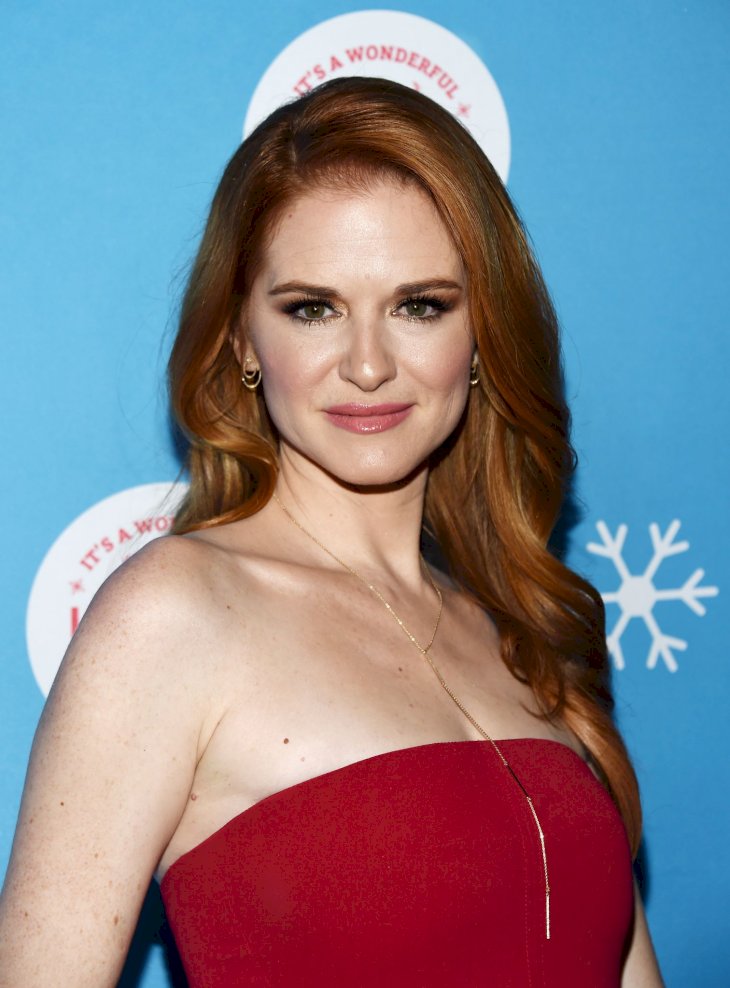 ---
Drew appeared in Lifetime's 2018 holiday flick, Christmas Pen Pals, as the founder of a dating app who meets her future beau through being his pen pal in the town's Christmas Cupid event. Of course, this was inspired by her own relationship, because as she says:
"There's something really profound about communicating that way because it takes time. There's no instant gratification." 
---
JESSE WILLIAMS AS JACKSON AVERY
Like his on-screen role, Jesse Williams was married. In 2017, he split from his wife of five years, Aryn Drake-Lee, with whom he has two children. In an interview with People Magazine, Drake-Lee explained that the marriage fell apart for several reasons, and notably because the family moved from New York to California for Williams' career.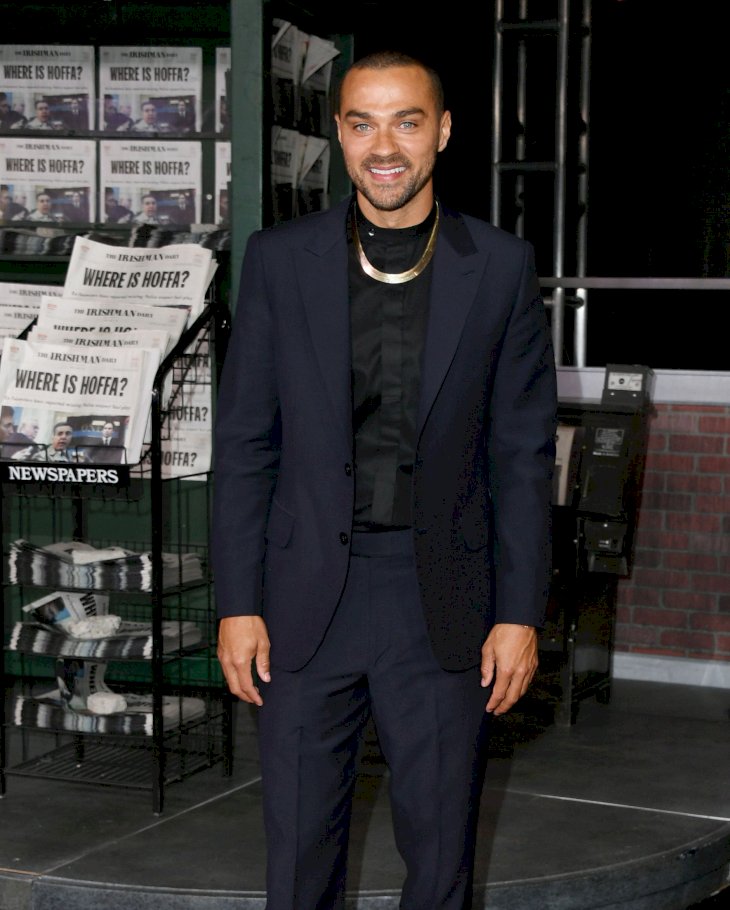 ---
The couple also had a very drawn-out custody battle in which Drake-Lee wanted sole custody, and Williams fought for joint custody. Thankfully, a judge ruled that the parents would have shared custody. Williams' love life has featured prominently in the media.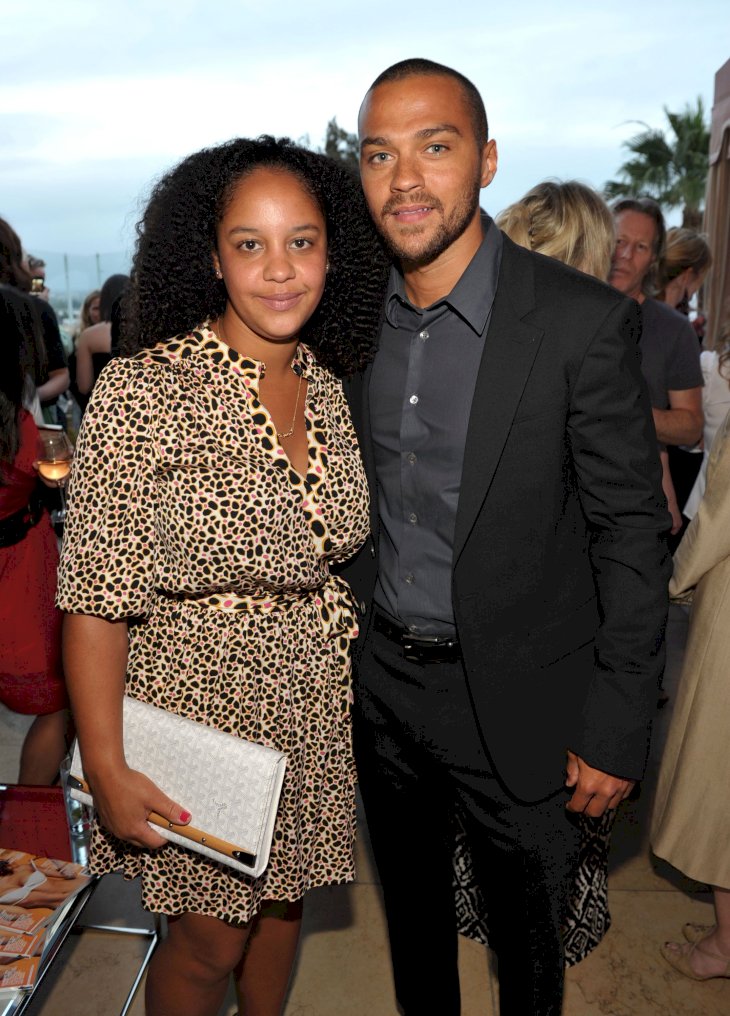 ---
Shortly after their breakup, when the actor was once again single and ready to mingle, the Internet was obsessed with who the star was dating. From rumors that he and co-star Sarah Drew were an item in 2018 (spoiler: they're genuinely just friends), to speculation about his short-lived relationship with Minka Kelly, it's no wonder he's been so hesitant to actually speak out.
---
The actor is currently dating actress and dancer, Taylour Paige, who he met when she landed a small guest role in Grey's Anatomy in 2016. They first made their relationship public early in 2019, when they appeared together at a red-carpet event. Paige is known for her role as Ahsha Hayes in Hit the Floor, and we're wondering if her next role will be as Mrs. Jesse Williams.
---
JESSICA CAPSHAW AS ARIZONA ROBBINS
The star married entrepreneur Christopher Gavigan 16 years ago and today the couple is raising 4 wonderful children. Jessica carried three of her children to term while acting on Grey`s Anatomy! And while her family life couldn't be better off-screen, it has been quite a different story for her character.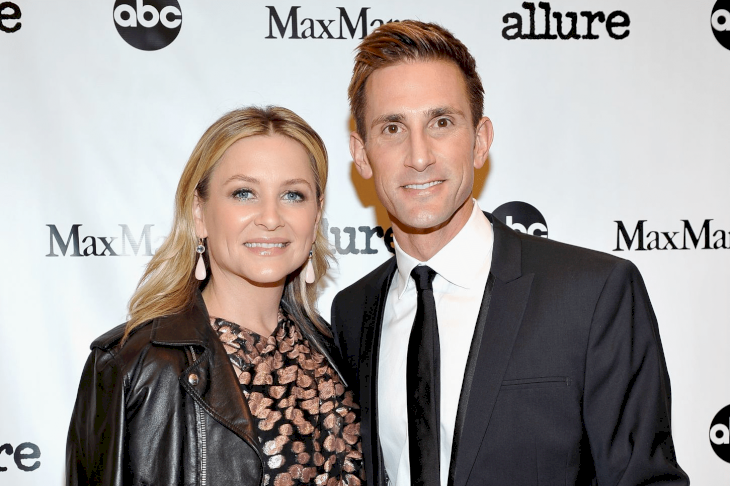 ---
After 10 years of portraying Dr. Arizona Robbins, Jessica was written off the show along with her colleague Sarah Drew. The official reason is that Capshaw and Drew's exits were based strictly on the show's creative direction.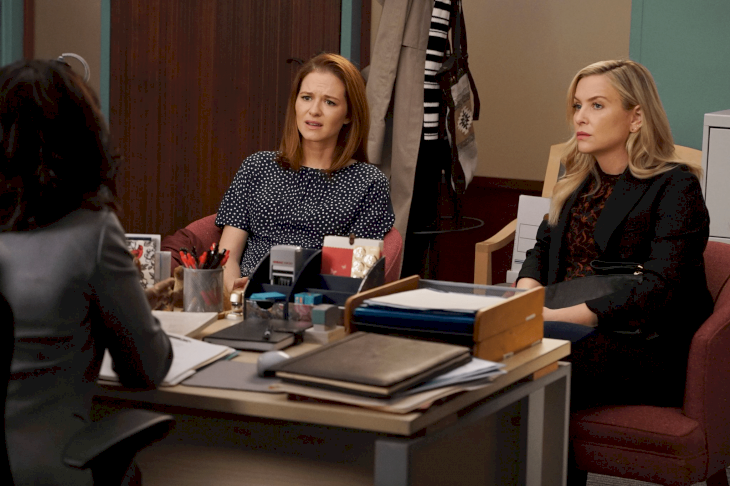 ---
By the way, did you know that Jessica's stepfather is the highly acclaimed Steven Spielberg? Despite having the opportunity to ride off of her name and connection to Spielberg, the actress made it a point to learn the ropes all on her own.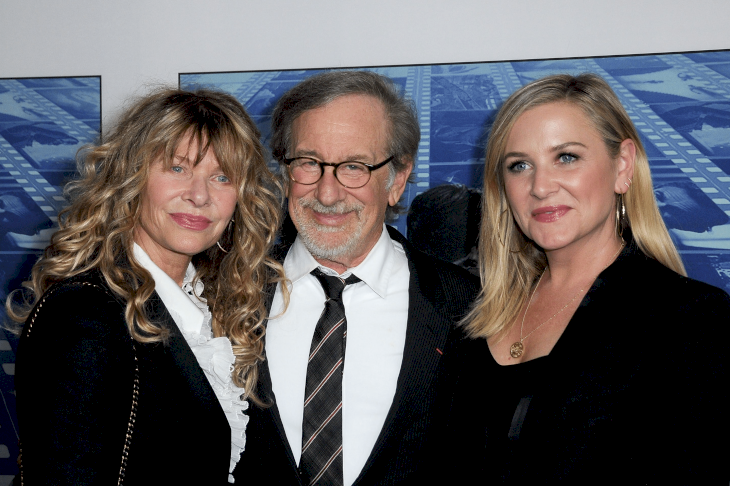 ---
JUSTIN CHAMBERS AKA DR.ALEX KAREV
Justin Chambers met his love during his early years of modeling for 'Calvin Klein'. His future wife Keisha was working there as well and today she has become the mother of 5 kids with her loving husband.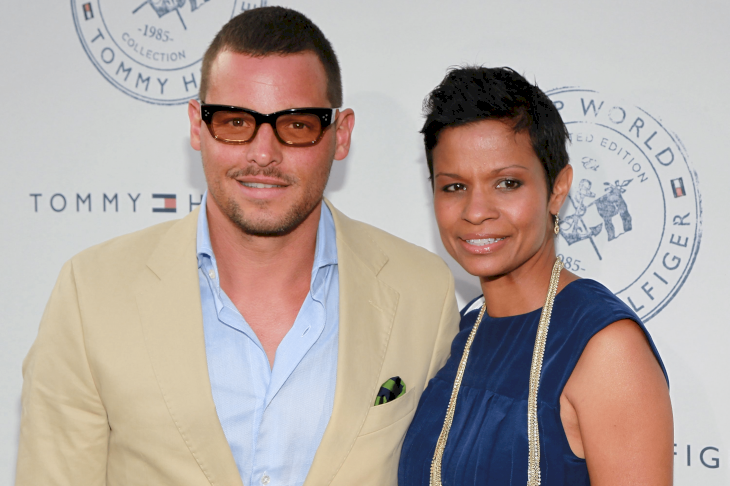 ---
The man loves his kids more than anything and you can even spot tattoos of their names on his body. The Chambers have been together for more than 25 years and, unlike Justin`s life on screen, his real relationship seems to remain steady and peaceful.
---
Can you believe that Chambers is actually 50 years old and his youngest child is already 18? In an interview with People, the actor shared that he loves his kids: "I don't know what I would do without them. The joy of having them is incredible".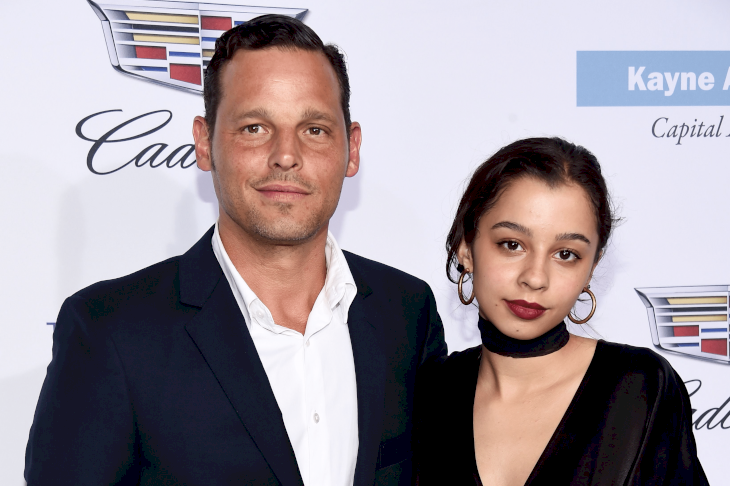 ---
GIACOMO GIANNIOTTI AS ANDREW DE LUCA
He may not be McDreamy, but DeLuca is definitely eye candy, and as of last year, he's no longer on the market! In April 2019, the actor tied the knot with makeup artist Nichole Gustafson. The two said their I do's at a beautiful outdoor ceremony in Rome, after two years of dating.
---
The lovebirds met in Italy, on a cover shoot for an Italian magazine. She was the beautiful makeup artist and the only non-Italian at the shoot, and he fell for her immediately. 
---
In an interview with Hello Magazine, he admitted: "We met on set that day and never looked back." And the wedding itself was every bit as glamorous as the couple, featuring a costume change for the bride and groom and a sparkler send-off early the next morning.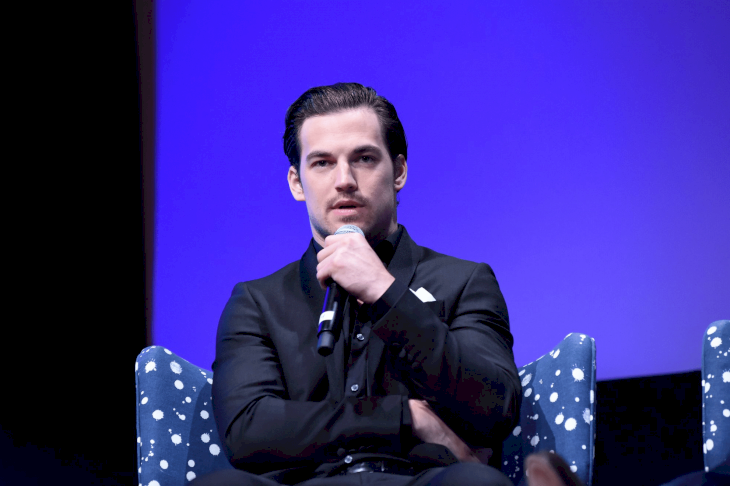 ---
So what's next for these two? While it doesn't seem that the couple has any plans to start a family, we're kinda hoping that they're using their rescue dog Jazz for practice. They would certainly make amazing parents that's for sure!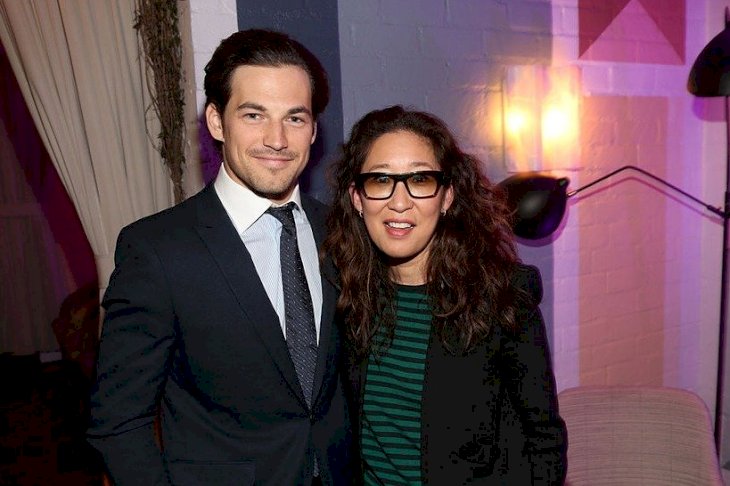 ---
SANDRA OH AS DR.CRISTINA YANG
There is no better female friendship than the one Cristina and Meredith had. It was a pure shock when Sandra Oh left the show. At least we can now enjoy her acting on Killing Eve. Is Sandra Oh married?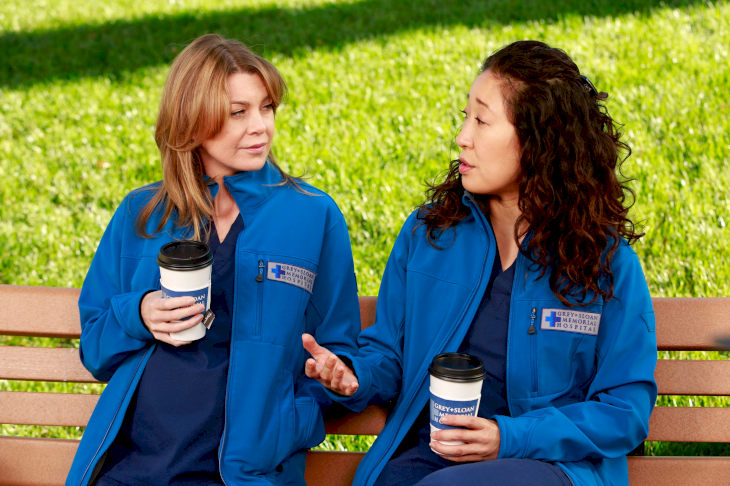 ---
The actress could very well be an intelligence agent herself, as she is brilliant in keeping her private life low-key. Sandra rarely reveals any details on family or romantic relationships. On a rare occasion back in 2004, Sandra Oh revealed in an interview with New York Times, that she rejected the attention of a filmmaker, Alexander Payne, for eight months before finally agreeing to go on a date with him.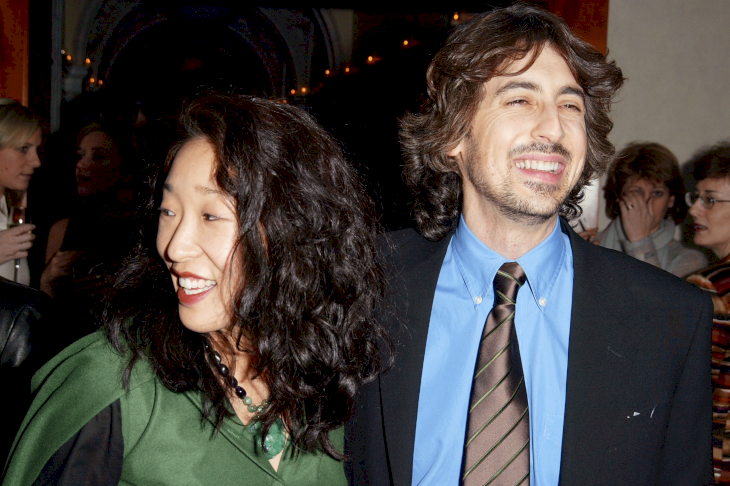 ---
They were in a relationship for approximately five years, separating just two years after their official marriage in January of 2003. Neither of them has ever commented on their split, although excerpts from the official papers turned up online. Sandra explains that she chose not to react to the rumors, because, however ridiculous they are, they still can knock her off from "being her authentic self."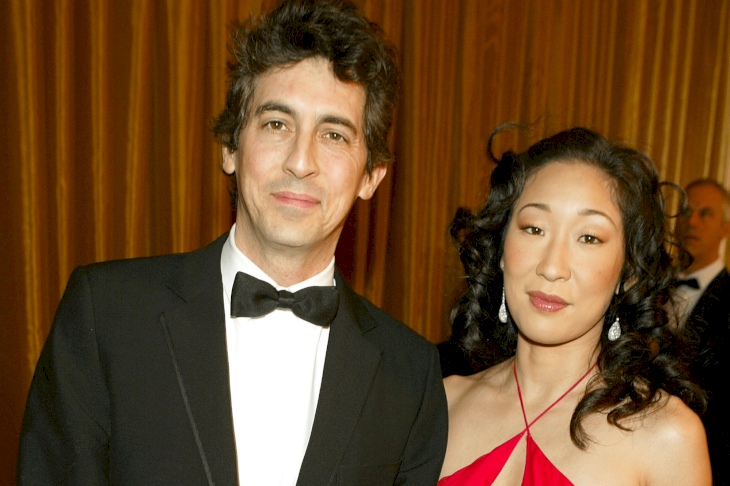 ---
Since then Sandra Oh became extremely choosy about the interviews she accepted. She prefers being known as an actress instead of being known as a celebrity: "I know many actors who don't consider themselves celebrities and I want to publicly make that statement and that differentiation," she explains.
---
And if you think that after a breakup Oh focused solely on her career instead of her personal life, it's not exactly true. Rumor has it that in 2007 she was in a relationship with musician Andrew Featherston. Always true to herself, Sandra never confirmed nor denied it.
---
But in early December 2018, while shooting the second season of 'Killing Eve', Oh was spotted in Rome, strolling around and holding hands with a photographer Lev Rukhin. It seems that the couple have been together since at least 2016 when they were photographed together, attending the State Dinner for Canada's Prime Minister Justin Trudeau at the White House.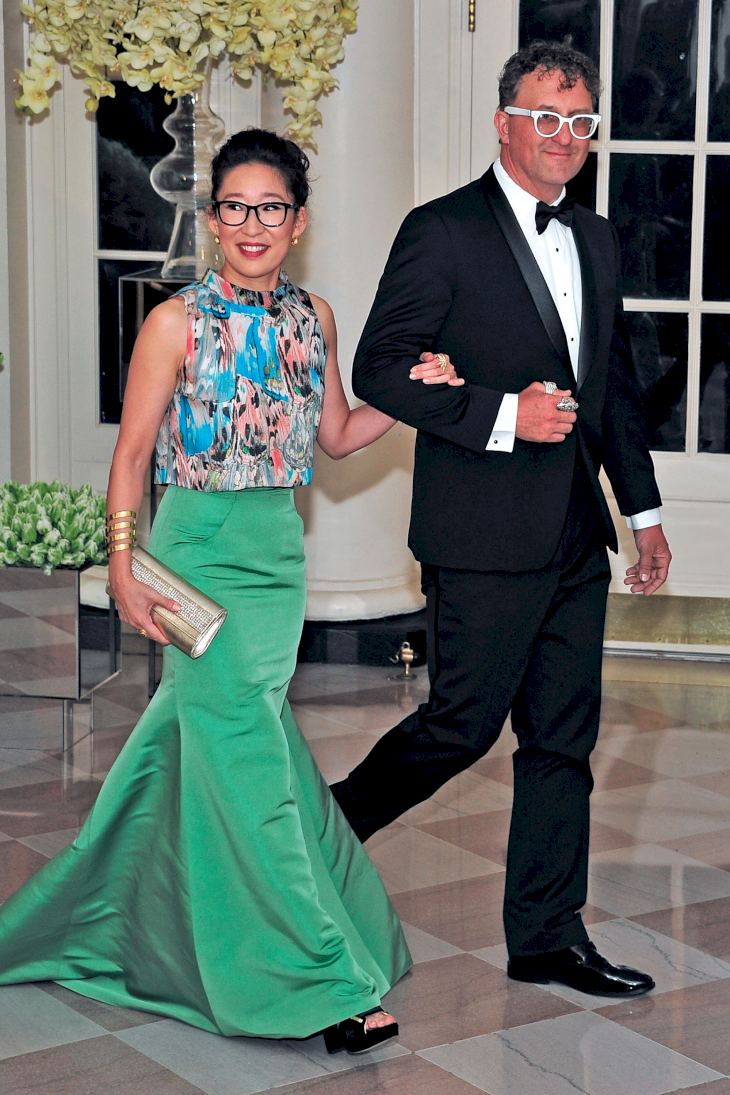 ---
Rukhin is a Russian-born artist, known as a contextual artist who prefers "drive-by" documentary shooting. So far, there's no official information about their relationship. But in last year's interview with Marie Claire, the 49-year-old actress opened up about the idea of having kids of her own. 
---
Sandra revealed that she was considering having children in her mid-30s, and decided not to have any. "I have an extremely fulfilling life as an aunt," she said, "Not only to my nieces and my nephews but also to a lot of my friends' children." So, we can safely assume that Sandra Oh is living a balanced life she enjoys to the fullest.
---
CAMILLA LUDDINGTON AS JO WILSON
Alex Karev may have abandoned Jo in Grey's Anatomy, but actress Camilla Luddington has no such concerns about her own husband, actor Matthew Alan, who appeared on the show in 2017 as a patient's father.
---
The same year, the couple welcomed their daughter Hayden to the world, and Alan proposed to Camilla on New Year's Eve 2018. The actress admitted on Instagram that "I'm not sure I even let Matt get through his proposal before I started yelling YES YES YES!! Of course it was a yes!"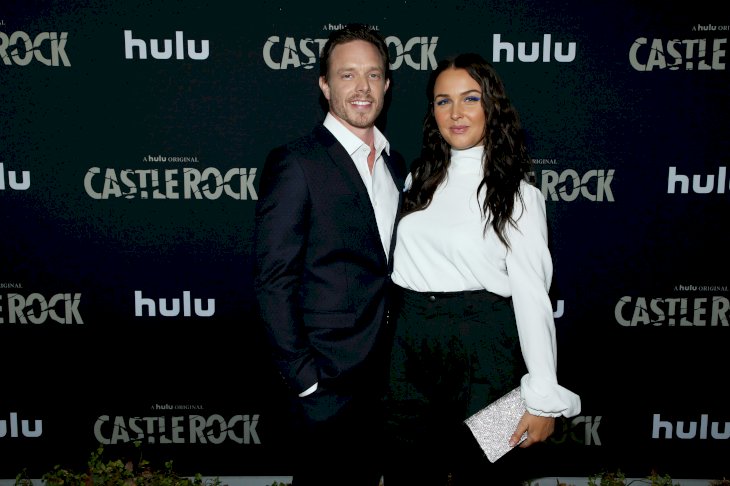 ---
In 2019, they married on the beach in California, and she walked down the aisle to a song by The Temper Trap (as an ode to their first date in 2008, in which the couple went to a Temper Trap concert).
---
Thereafter, the couple once again took to social media to announce Luddington's second pregnancy, and man did they do it in style. With the help of a literal Disney Princess, the actress broke the news that Hayden would be getting a sibling. And in August, the happy mother and her husband welcomed their son, Lucas.
---
The actress explained that she spent her time isolating during the lockdown to prepare for the baby's arrival, and added "Once I hit 37 weeks, I was willing him to come. Our bubble feels complete now that he's here." Of course, with the pandemic, the birth was far more stressful than her first, and Wilson admitted to People that she had concerns.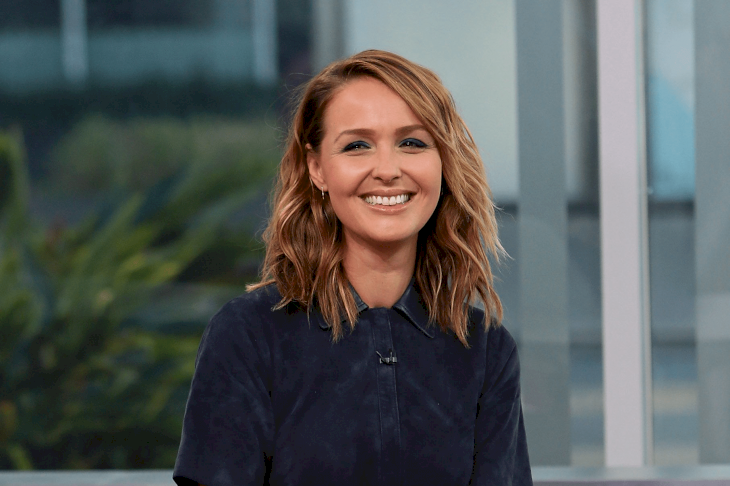 ---
CHYLER LEIGH AS LEXIE GREY
Things are not so peaceful in the real life of Chyler Leigh. At 16 Leigh met her future husband West at a tryout for a TV series. The series soon flopped but the couple's romance continued. They moved in together and everything still seemed fun and easy, but then things slowly got out of control.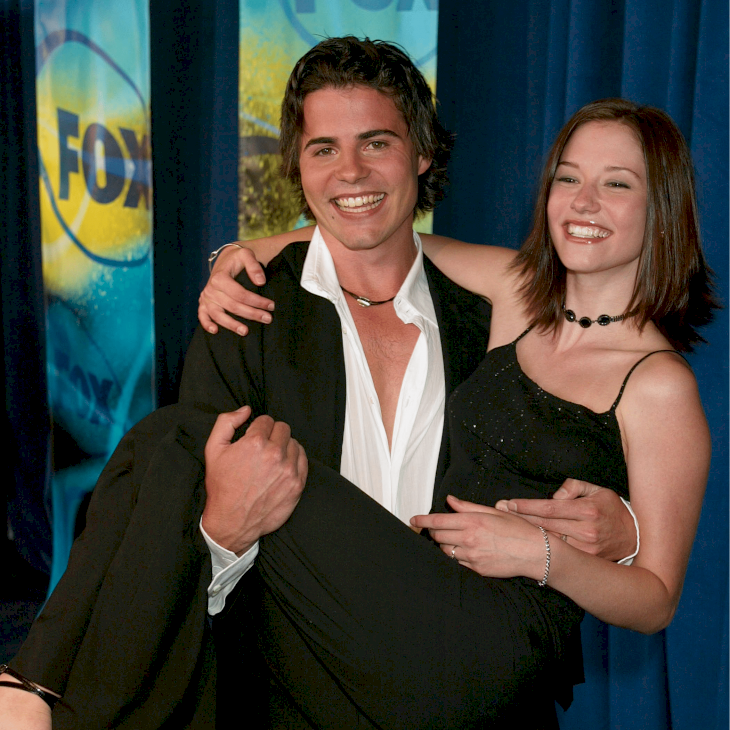 ---
The low point came in 2001. A friend invited them to a service at a nondenominational Christian church. And that actually turned the life of the young couple around. Today, the married couple is raising 3 kids, enjoying their life in Los Angeles, and celebrating each new year of sobriety.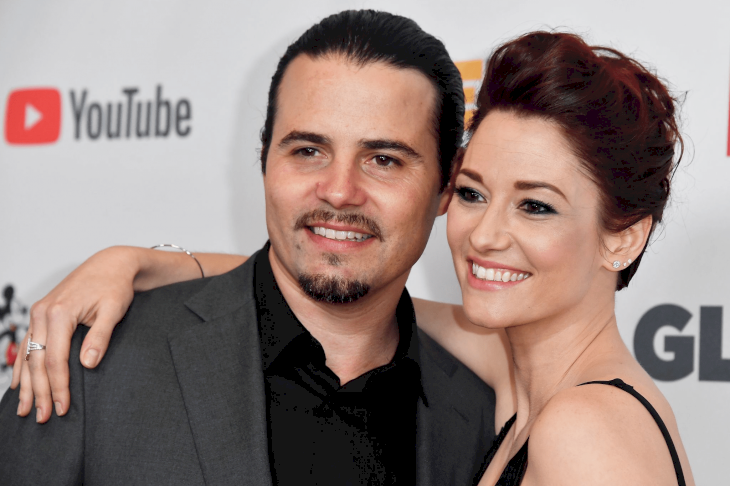 ---
ERIC DANE AS MARK SLOAN
The life of the Grey`s Anatomy star changed drastically last year when he split from his wife Rebecca Gayheart after 14 years of marriage! The split came as a surprise to fans as the couple was seen on a romantic getaway to Hawaii just months before the news hit.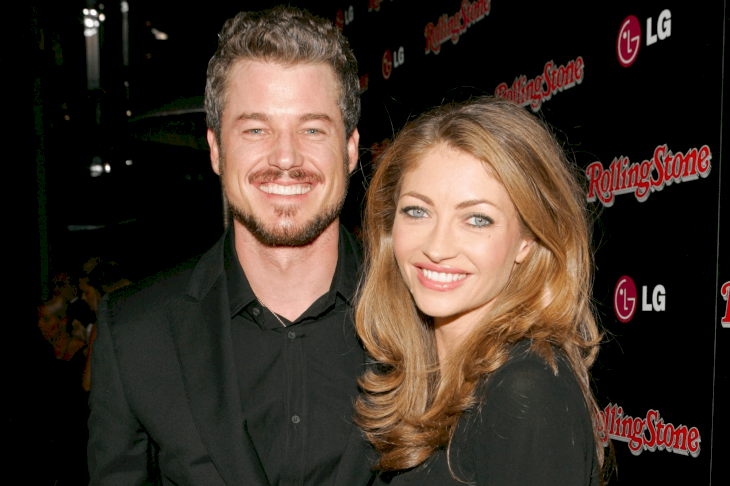 ---
Eric has recently been opened about his ongoing battle with depression to The Today Show. The actor said that it was very unclear for him as he didn't feel like he had anything to be depressed about.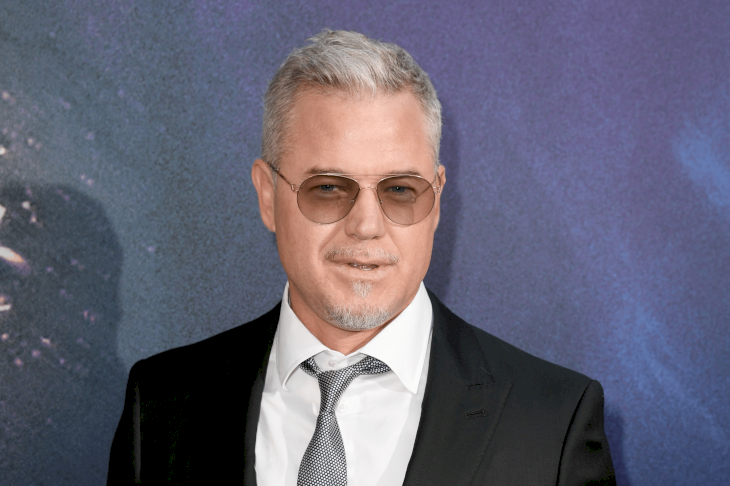 ---
Eric revealed that he had gone to multiple physicians feeling there was 'something physically wrong' that influenced his state of mind. Obviously, Eric needs his fans' support now more than ever, and we all hope he'll feel better soon.
---
KELLY MCCREARY AS MAGGIE PIERCE
The chief of cardio may have had some relationships up and downs on-screen (including twice dating the same guy as her sister…. Awkward) but this actually allowed her to meet her real-life husband, Pete Chatmon. In case you're wondering how that's possible, allow us to explain: Chatmon is one of the show's directors!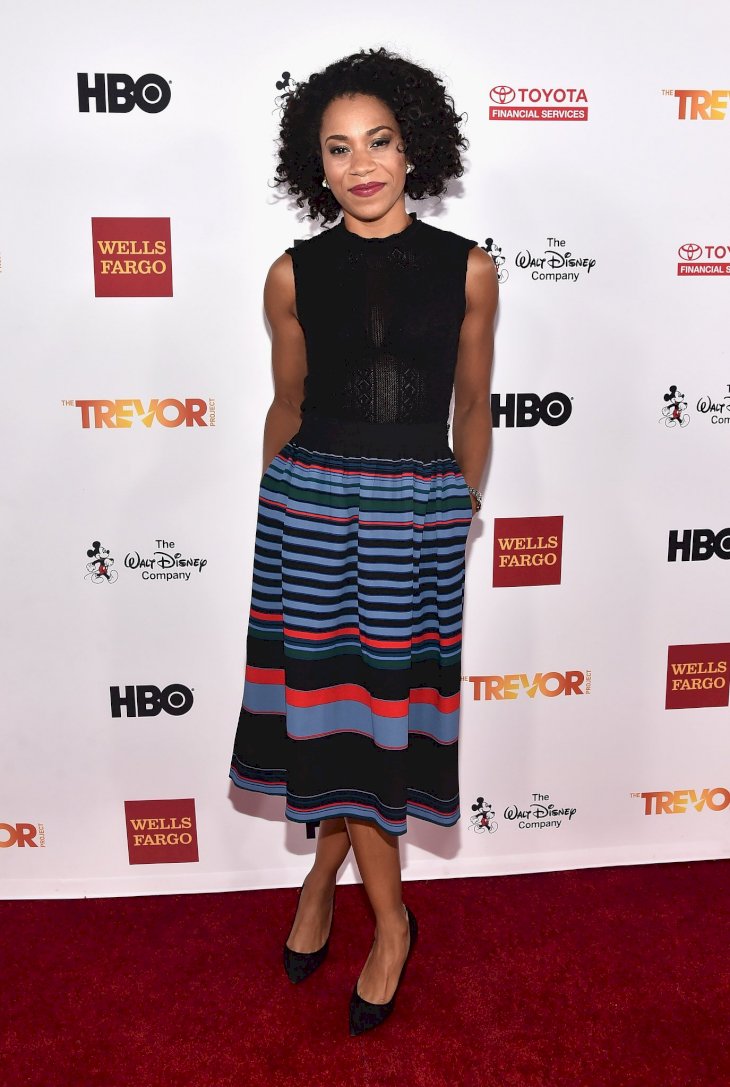 ---
After meeting Chatmon on the set while filming in 2017, the two decided to keep their relationship under wraps. That was until they got engaged when McCreary finally admitted she was seeing someone on social media! In May last year, the two tied the knot in a beachfront wedding, and they both posted several pictures and videos of the day.
---
They've gone back to being pretty tight-lipped about their relationship since then. However, we do know that she's a dog mom and that the first year of marriage has treated her pretty well, so we're hoping for many more!
---
PATRICK DEMPSEY AS DR.DEREK SHEPHERD
Patrick Dempsey, on the other hand, is having the best time and their family of five is now as strong and happy as ever. But it was not always sunshine and roses in the actor`s personal life, as in 2015 his wife Jillian decided to split.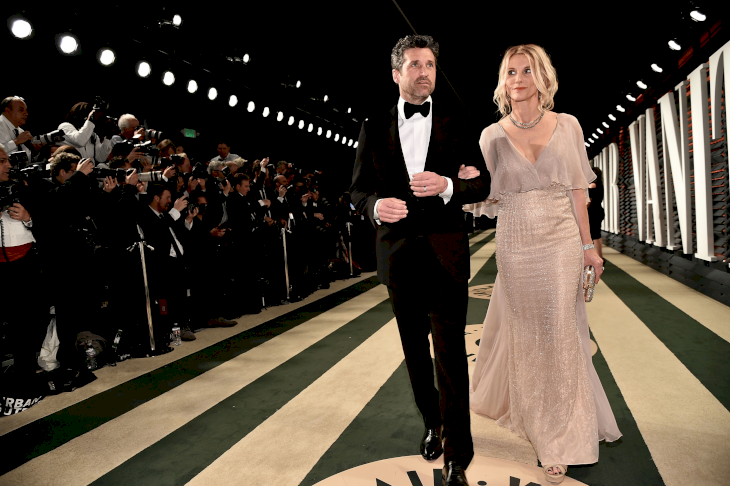 ---
The couple released a statement that said: "It is with careful consideration and mutual respect that we have decided to end our marriage." But! Just a few months later, the two were spotted holding hands, riding bikes, and having romantic evenings in Paris. And fans later found out that the two had gotten back together!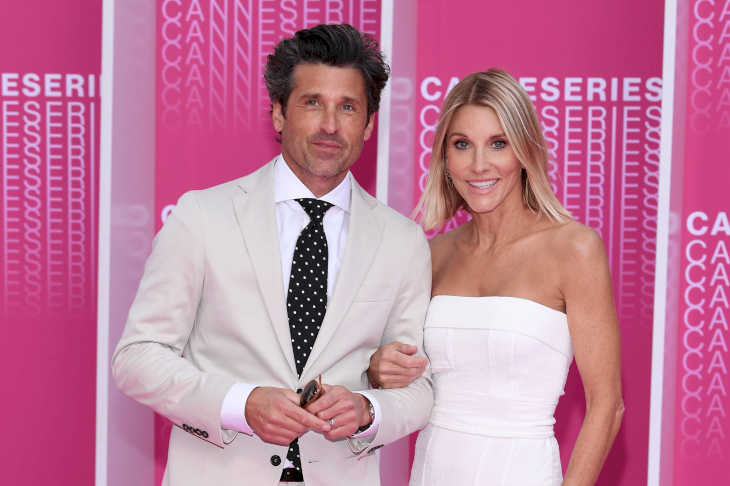 ---
Patric is an avid racer. And according to the actor, he sacrificed his time on the race track to give more attention to his marriage and children — and it paid off. Now, the couple agrees that their marriage has had a "new beginning."<