Doris Day's Love Life Will Break Your Heart
From singing with several bands to acting in amazing musical films, Doris Day was one of the top stars of the 50s and 60s. But there is much more to know about this woman, from her troubled love life to years invested in charity and animal welfare, keep reading to find out why her romantic history was truly tragic!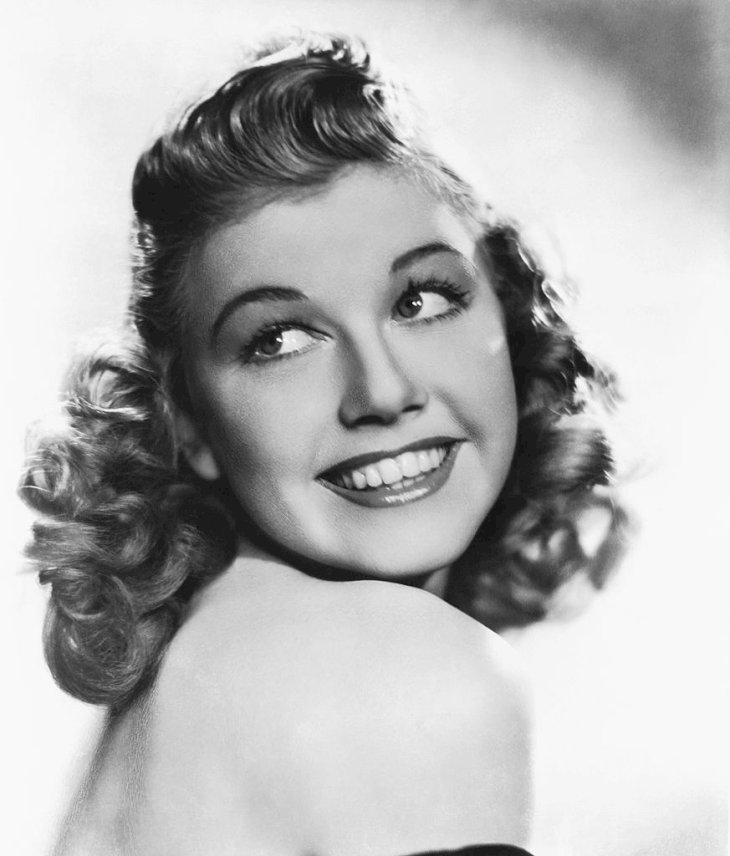 ---
EARLY YEARS: A DANCER BECOMES A SINGER
Born on April 3rd, 1922, she was born Doris Von Kappelhoff in Cincinnati, Ohio. From an early age, Doris was passionate about the performing arts and while she was growing up she studied ballet and tap dancing. Her natural talent was impressive, and he even won a local dance contest in her early teens, but soon everything would change.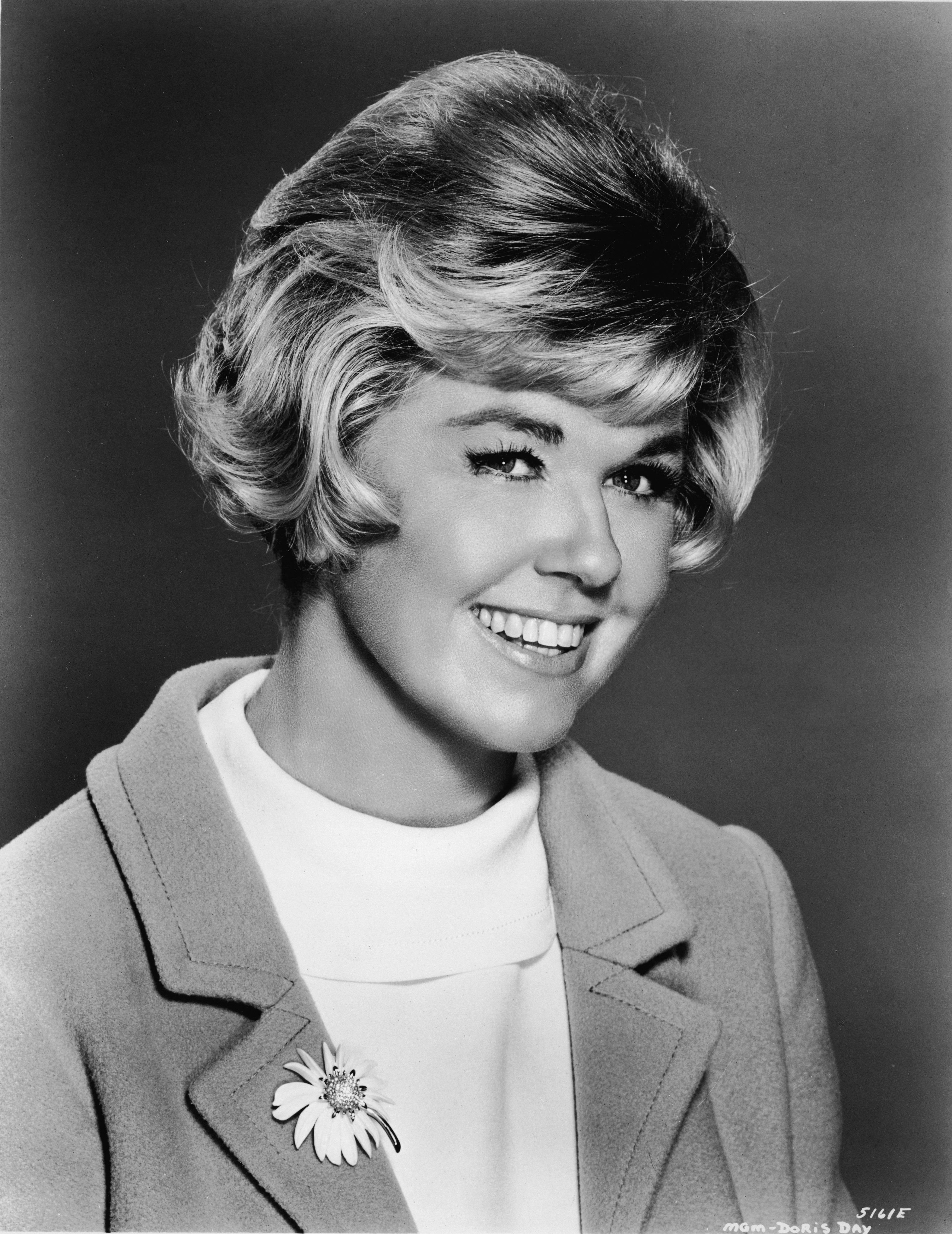 Even though she dreamed of being a professional dancer, in 1937 she was involved in a car accident which left her with problems in one of her legs, thus shattering her dream of pursuing a career in this field. But she wasn't going to give up on her future in entertainment, and soon began taking singing and voice lessons.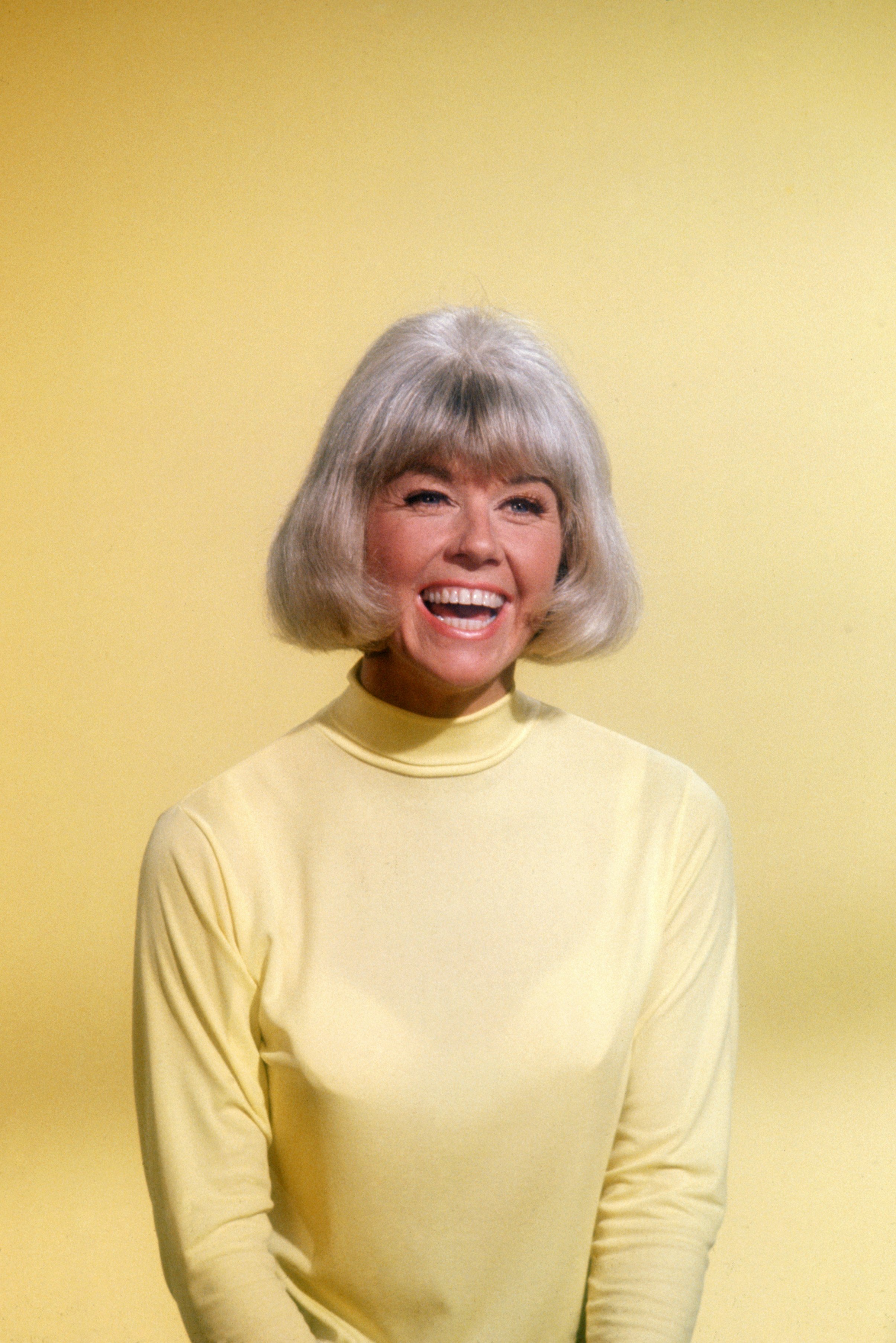 ---
MAKING IT ON THE RADIO: FROM VON KAPPELHOFF TO DAY
During her teenage years, she had the opportunity to take a singing gig on the radio and decided to change her last name to Day, to make it more appealing to the audiences. Soon after, she began working as a vocalist with Barney Rapp's and Bob Crosby's bands, however, this was just the beginning!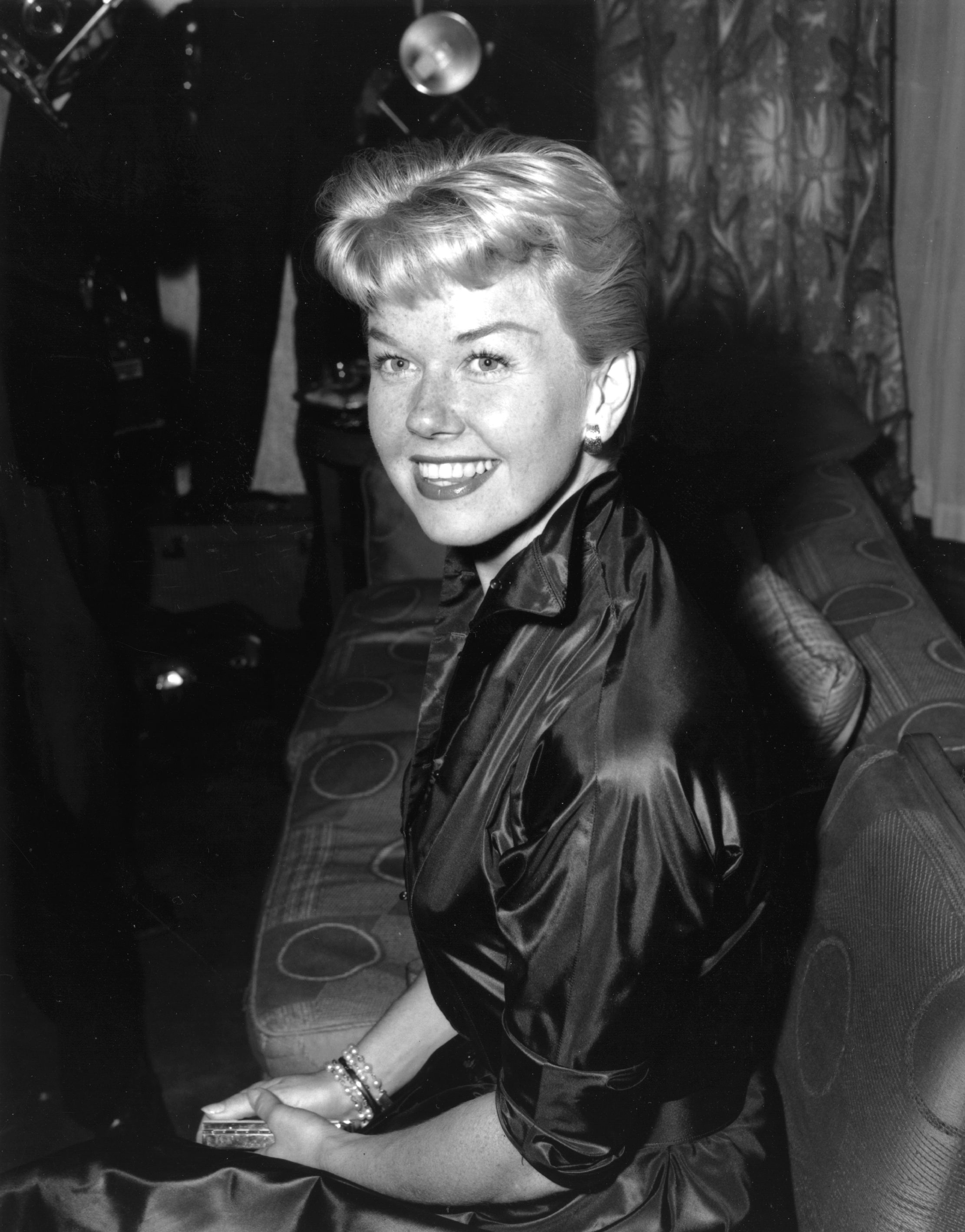 In 1940, Doris joined Les Brown's band and quickly rose to fame with numerous popular recordings, being the most famous "Sentimental Journey". Seven years later, Doris took the leap and became a solo artist, which can be considered one of the main reasons she managed to achieve great success, along with clear and emotional singing.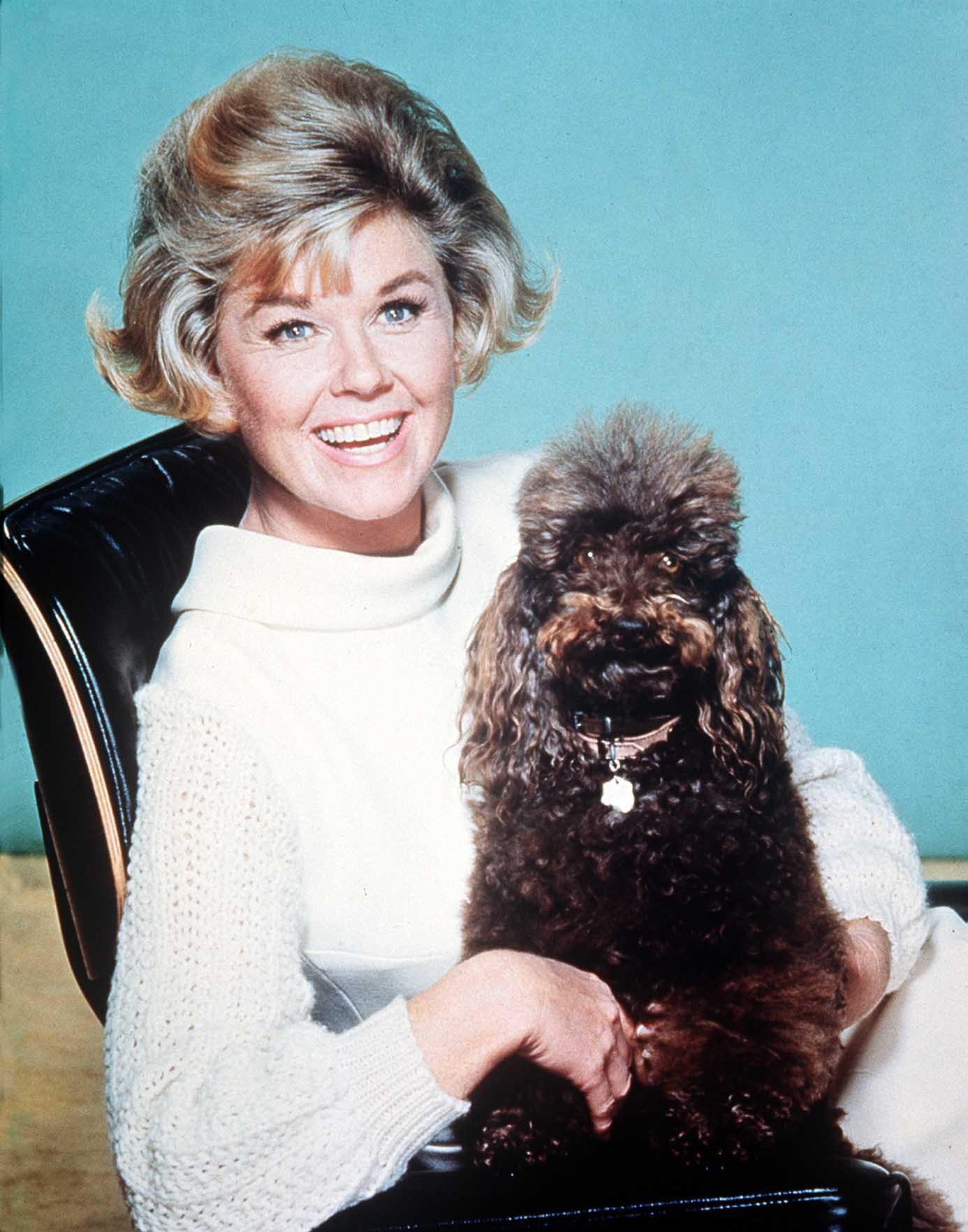 ---
BEING AT THE RIGHT PLACE AT THE RIGHT TIME
During the mid-40s, Doris was invited to sing at a Hollywood party, whose attendees included songwriters Jule Styne and Sammy Cahn. After an emotional performance of the song "Embraceable You", Styne arranged for a screen test as he was incredibly impressed by her singing skills.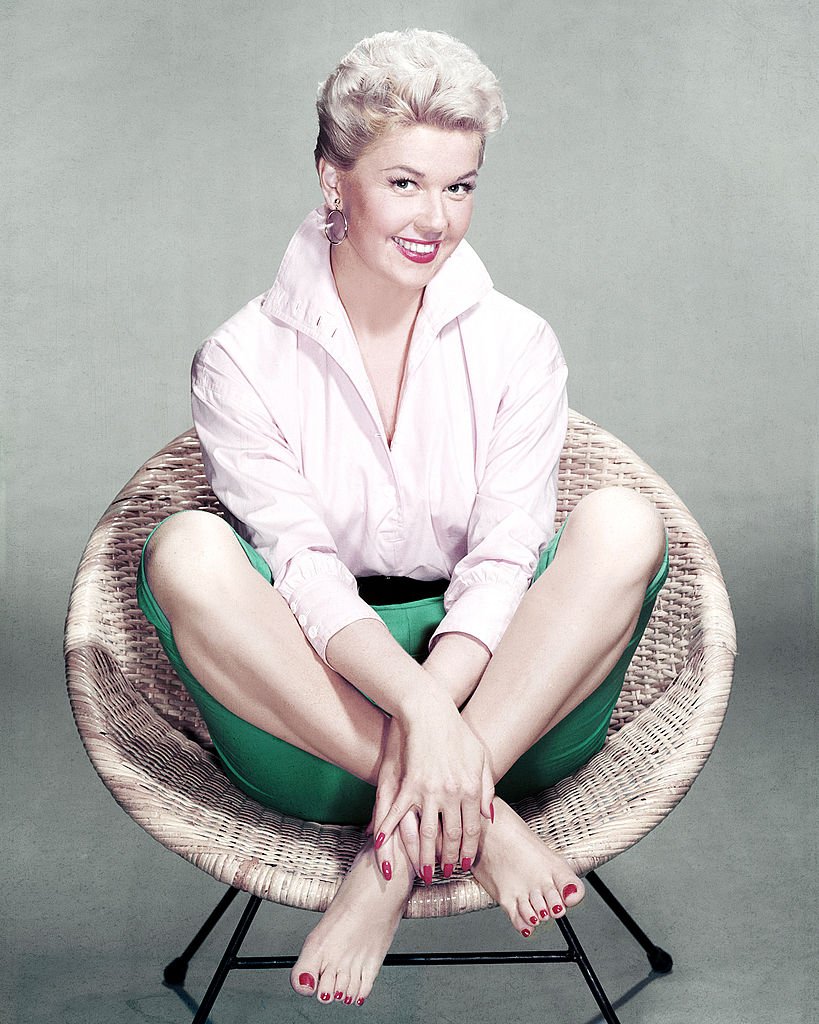 This party, and Doris' singing abilities, as well as the way she mesmerized Styne, allowed her to land her first movie credit on 1948's "Romance on the High Seas". The movie's director, Michael Curtiz, placed Doris under a personal contract with Warner Brothers, and so her magical acting career began developing.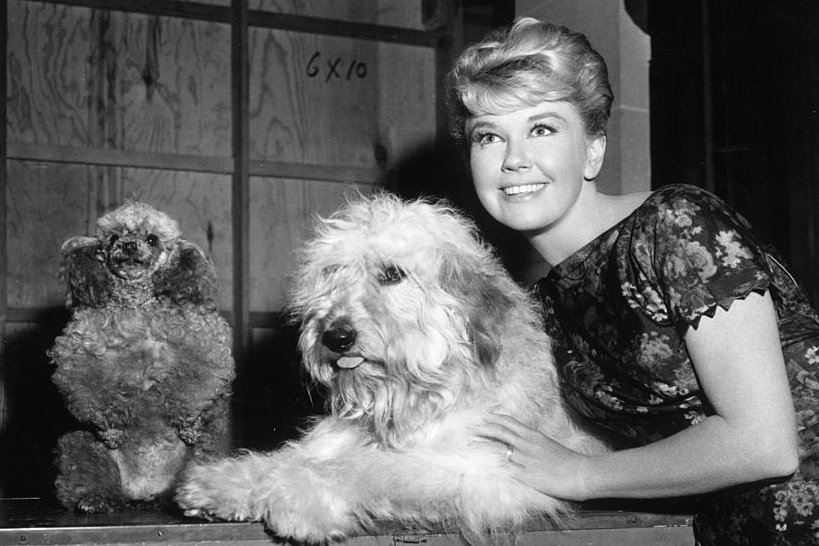 ---
WARNER BROTHERS: THE MUSICALS THAT MADE HER FAMOUS ON THE SCREEN
Between 1950 and 1953, Doris gave her everything in the musical movie scene, and it paid out. "Tea for Two", "Lullaby of Broadway", "On Moonlight Bay", "By the Light of the Silvery Moon", and "Calamity Jane" took the audiences by their feet, and her records "It's Magic" and "Secret Love" quickly became hits.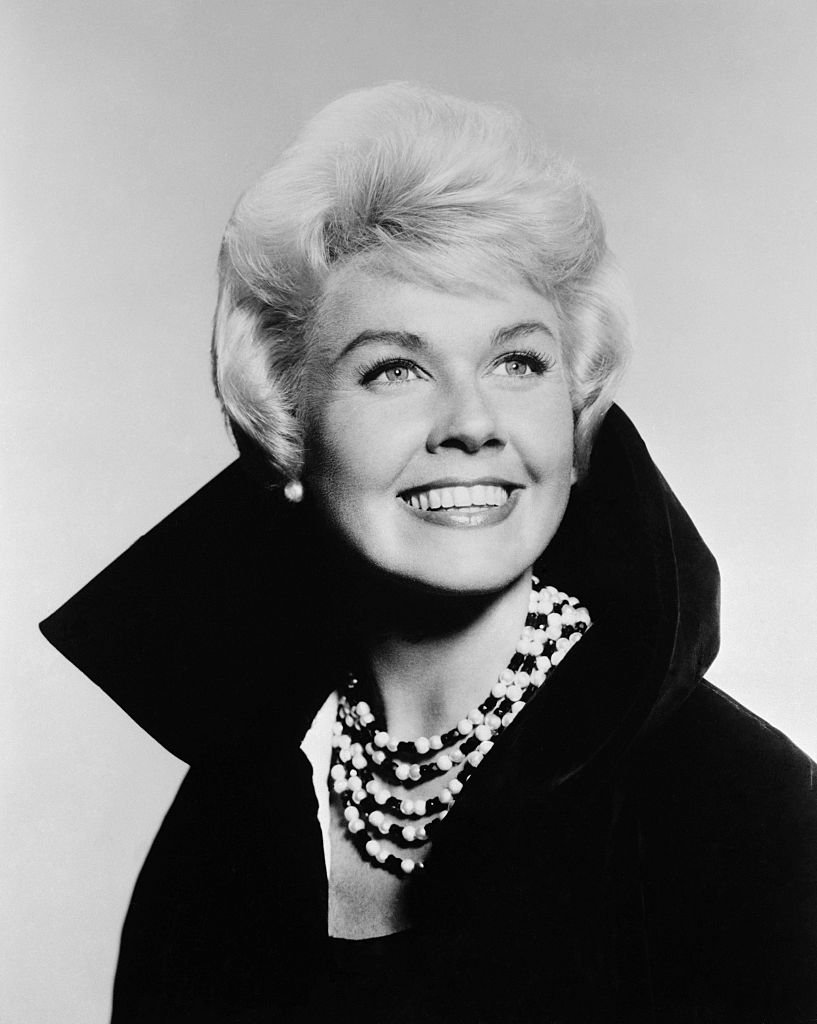 "I'll remember this to my grave. We all walked into a room to see the screen tests. The first screen test was Marion Hutton's. [...] Then on the screen came Doris Day. I can only tell you, the screen just exploded. There was absolutely no question. A great star was born and the rest is history," Sammy Cahn said.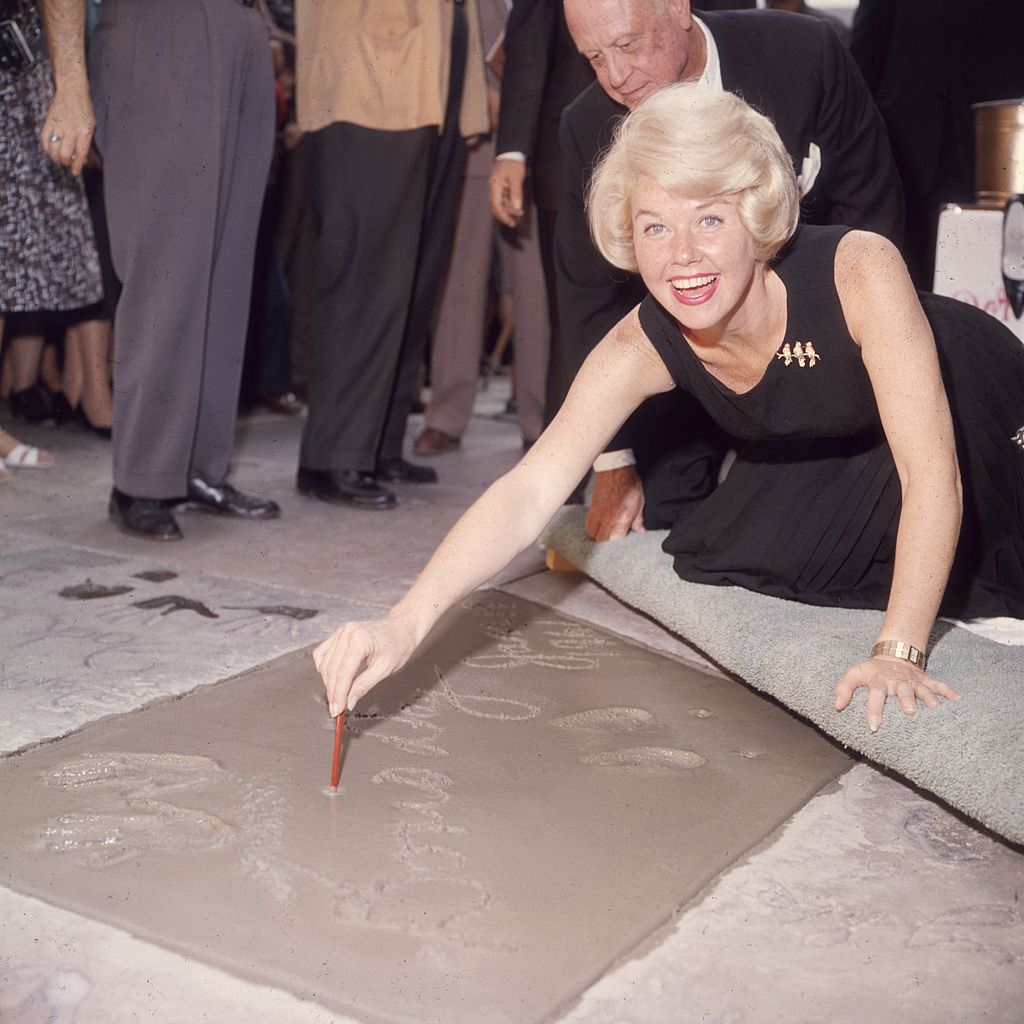 ---
A STAR WAS BORN
For four years straight, Doris was voted Top Box-Office Female Star, and for ten years straight, she was among the Top 10. Unmatched by any other previous or current artists, Doris Day took the decades of the 40s, 50s, and 60s by their feet and the audiences were loving every bit of it.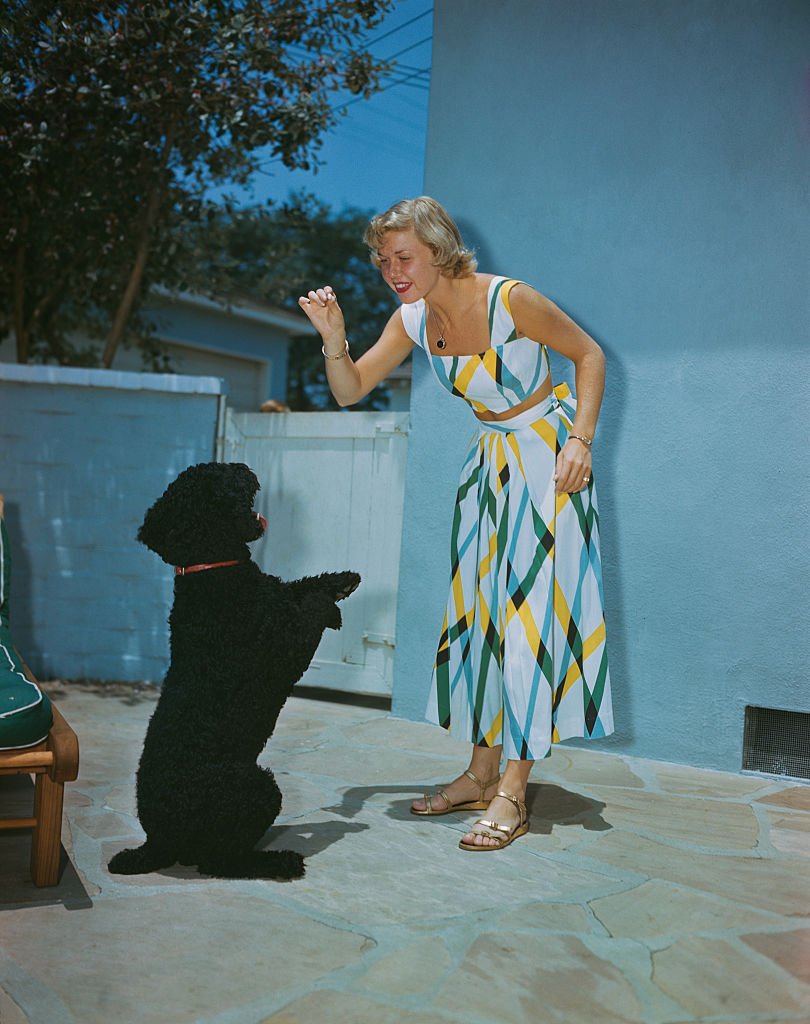 However, when she began working in more controversial movies, her box-office appeal slipped. This didn't stop her from still starring in PG-rated movies such as "Move Over Darling" and "The Glass Bottom Boat", and until 1968 she kept acting in the movies, with her last one being "With Six You Get Egg-Roll".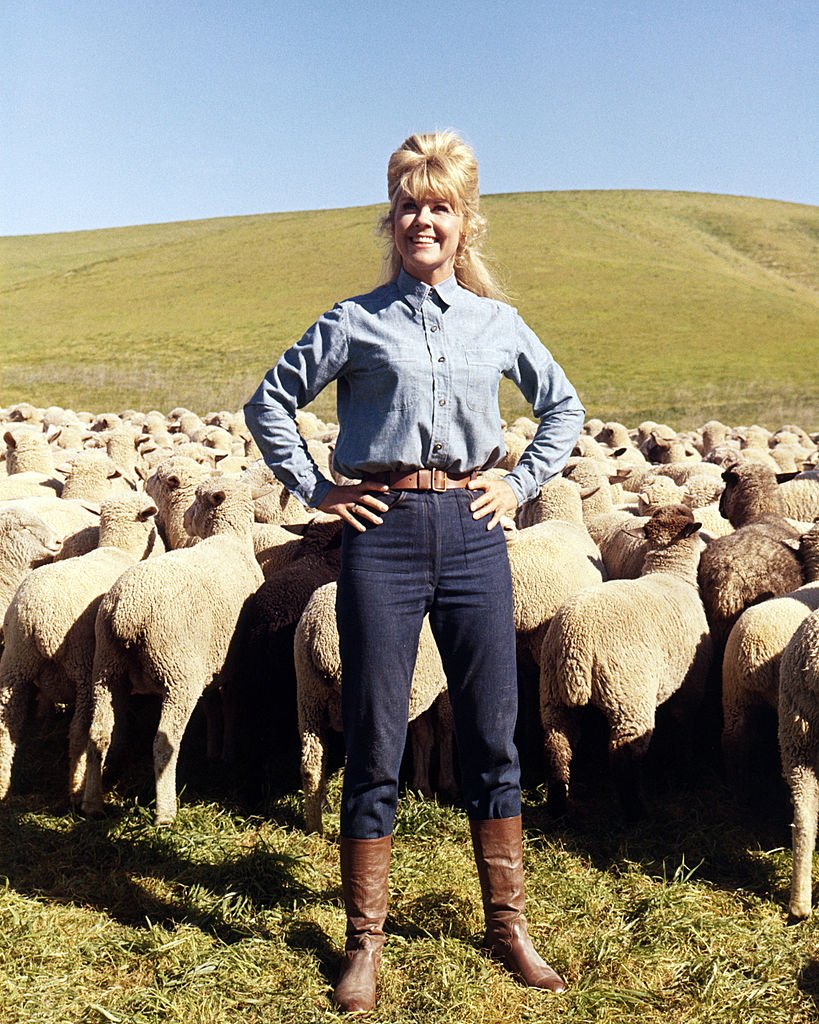 ---
HER LOVE LIFE WAS NOT AS SUCCESSFUL AND HAPPY AS HER CAREER
Throughout her beautiful career, Doris Day's personal life had some ups and downs, and her love life was filled with troubled and turbulent men. Having been married four times, her love life and the things she went through for love will break your heart.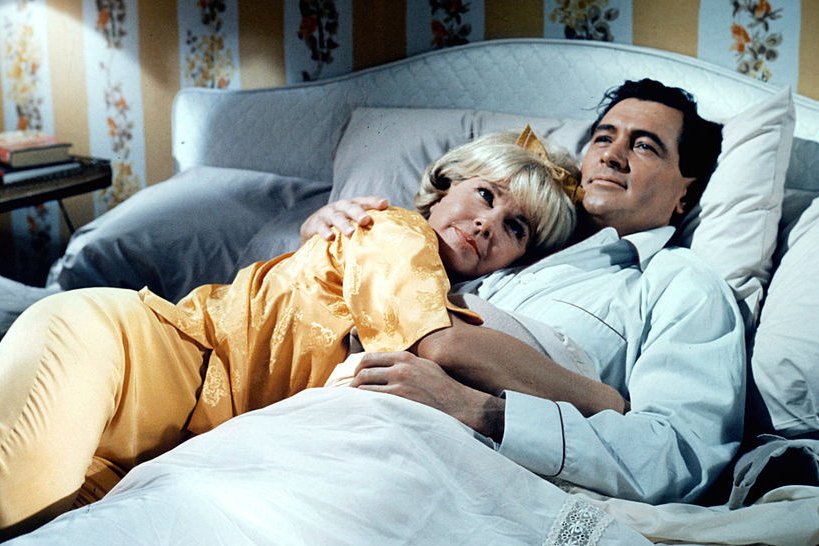 ---
AL JORDEN: THE NIGHTMARE BEGINS
Doris met her first husband, Al Jorden, at the age of 16. The trombonist, who was initially branded as a "creep" by the Golden Girl, was not approved by her mother, however, over the years the two fell in love and got married in 1941. Doris' nightmare so begins, with jealousy and arguments, the marriage was doomed from the start.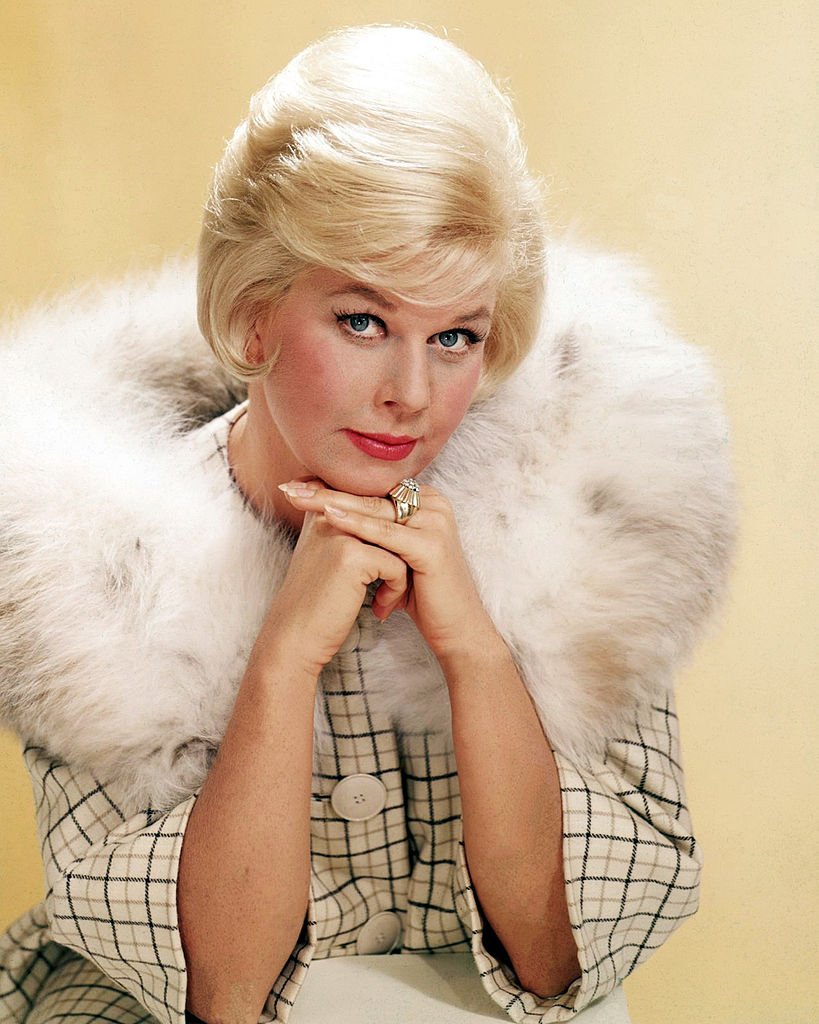 Jorden's real character started coming up, and his jealous streaks became too much for the singer, who would suffer tremendously from them. His behavior kept getting worse with time, and the breaking point came when Doris fell pregnant, which made Jorden furious. After their son Terry was born, the pair divorced in 1943.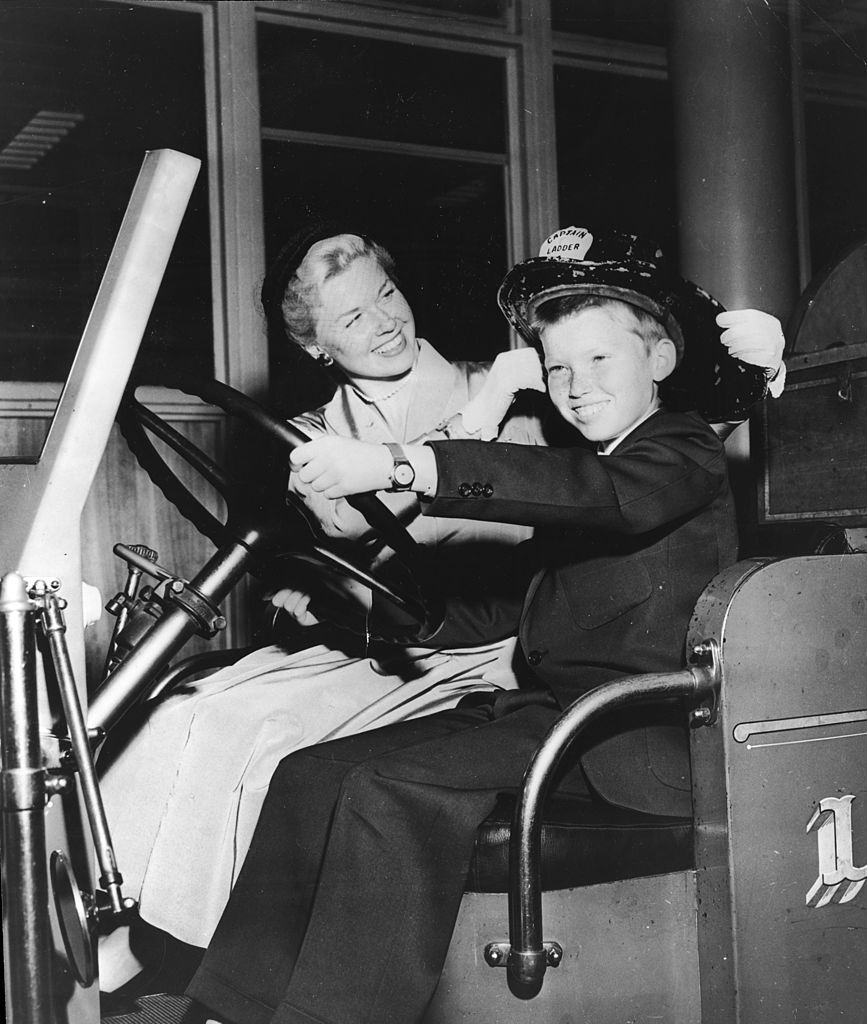 ---
GEORGE WEILDER: JEALOUS OF HER STATUS
Three years after her divorce, Doris married the saxophonist George Weidler, but not before causing some scandals by sharing hotel rooms while they were still not married. Weidler was not violent like her previous husband, but he was a cheater who resented being a stepfather to Terry.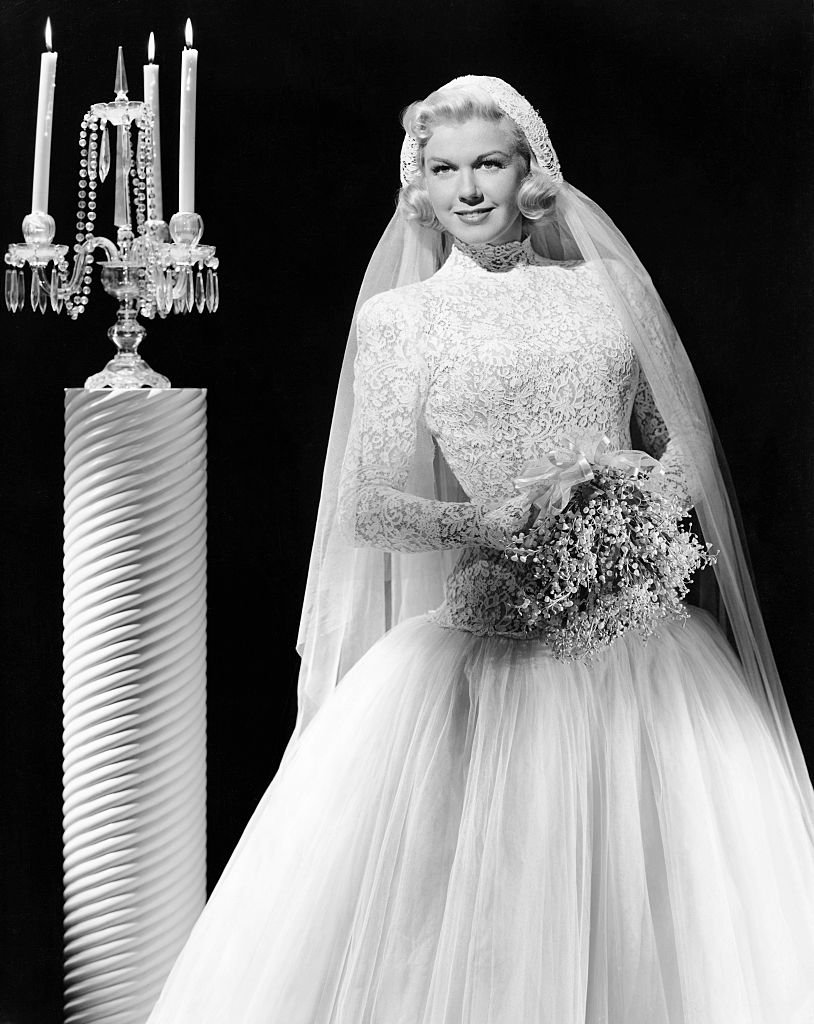 According to some reports from the UK Telegraph, Weidler "thought that his wife was now too big a star for the marriage to work," and he didn't want to be called Mr. Doris Day. His jealousy and resentment led the couple to drift apart, and eventually get divorced in 1949.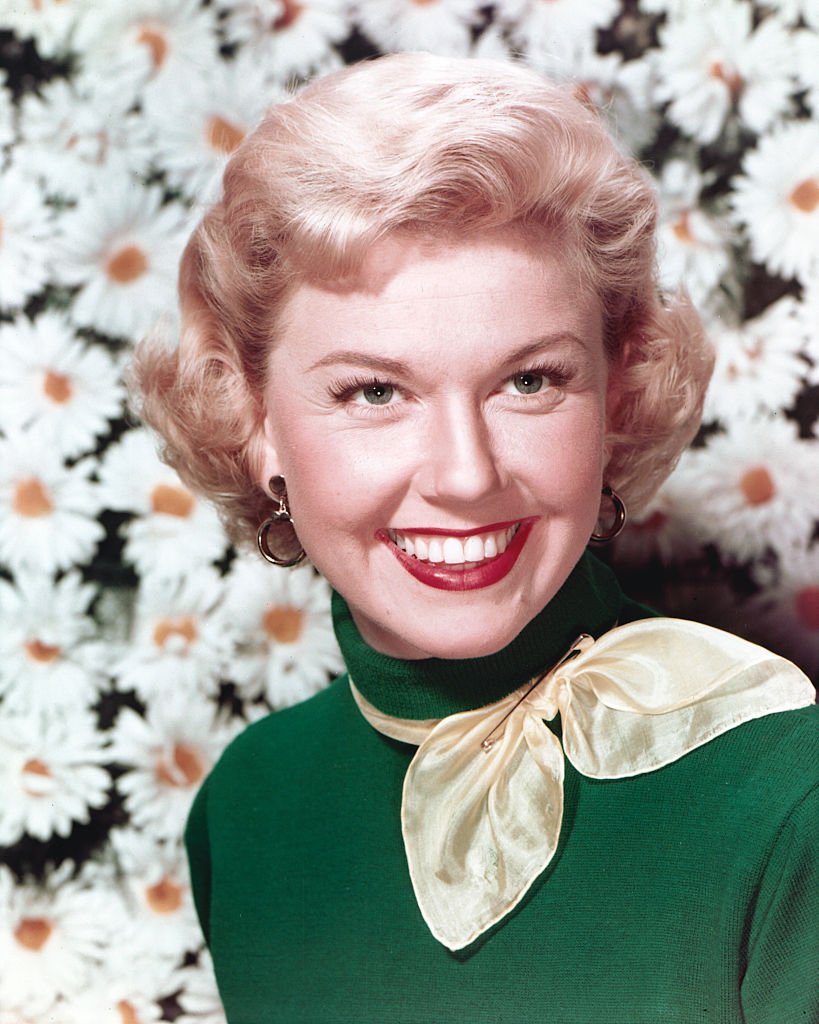 ---
MARTY MELCHER: THE FRAUDULENT EMBEZZLER
By the time Doris was 29 years old, she married her then-agent, Marty Melcher. Their relationship was not bad, however, Melcher controlled everything in her professional life. He pushed her into taking roles that would make her earn big money, so he could then embezzle the funds from her bank account.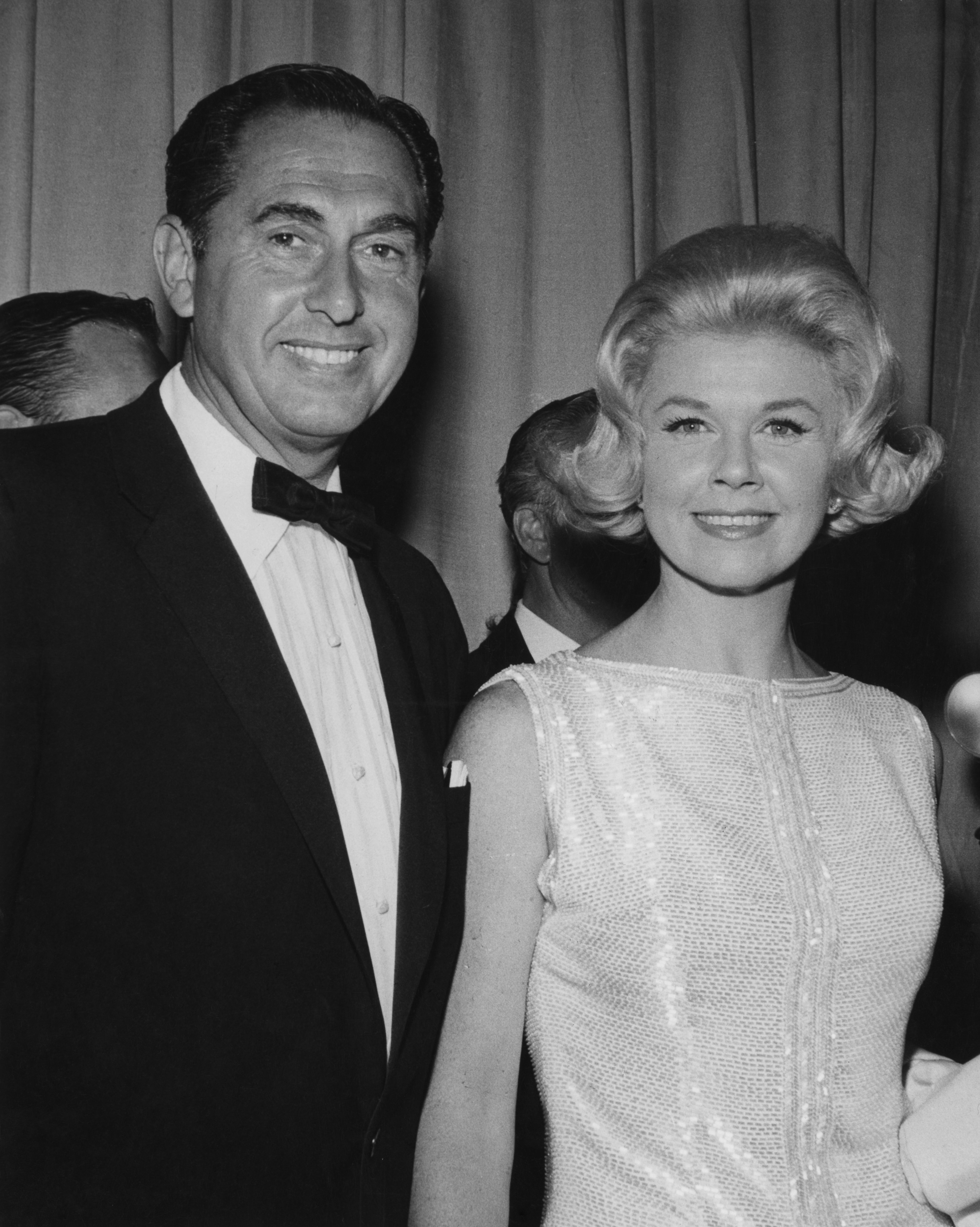 When Melcher died, Doris found out that he had embezzled her $20 million fortune. Even after his passing, Melcher was still haunting Day, as he had signed her up for several seasons on a show that she was forced to comply with in order to try and recover a small percentage of the money he had stolen from her.
---
BARRY COMDEN: JEALOUS OF HER DOGS
In 1976, Doris married the "the most marvelous" man she had ever met, Barry Comden, who was 12 years her junior. The couple seemed to have hit it off well, and we know how much Doris needed a good man in her life, however, the pair eventually divorced five years into their marriage due to "being incompatible".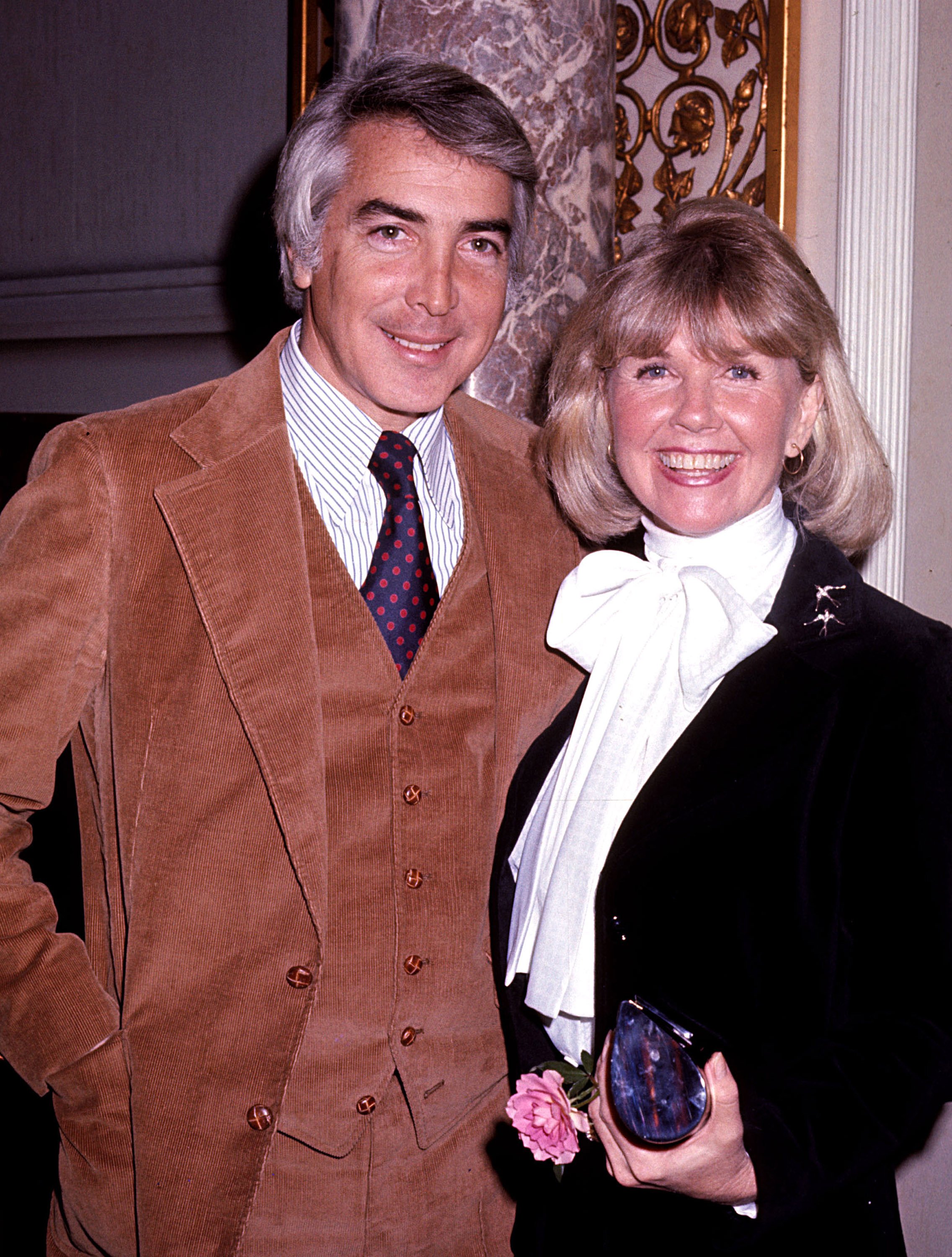 According to the Sunday Mail, one of the reasons the couple split up was Doris' love for animals, with Comden saying "She had 14 dogs, and the final straw was when I was kicked out of bed to make way for Tiger, a poodle." According to him, Doris liked the dogs' company better than his.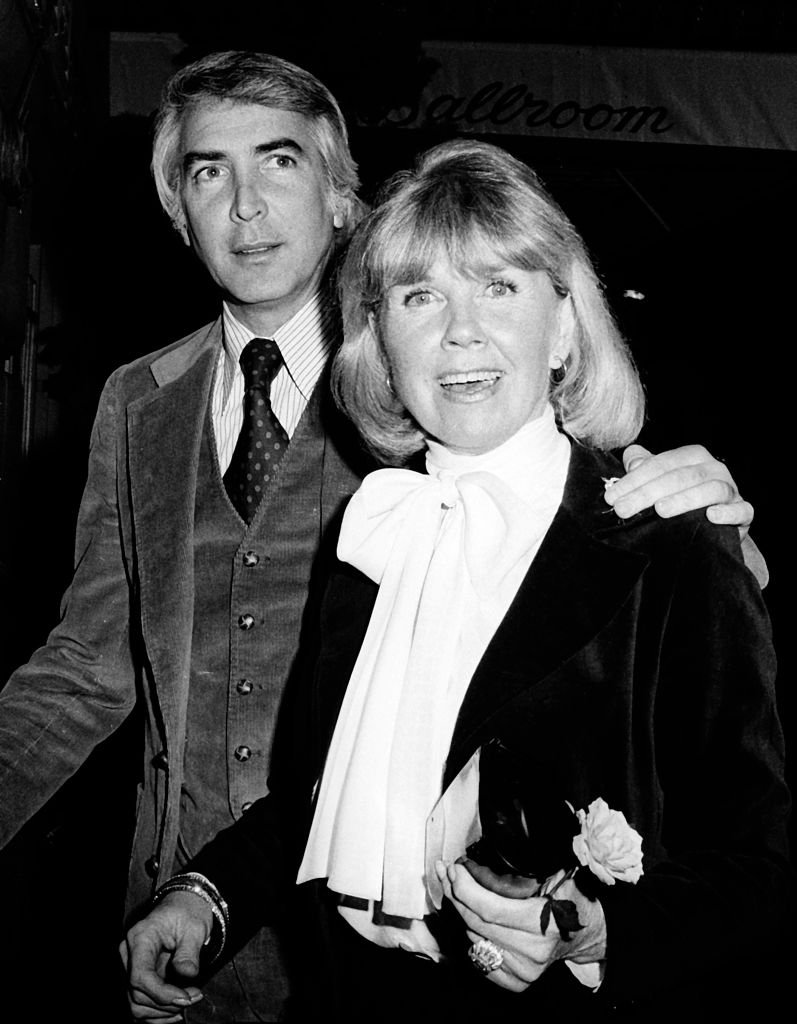 ---
DORIS' ONLY SON: TERRY MELCHER
Doris' only child also suffered a terrible childhood, mostly due to the men his mother associated and married with. Born on February 8th, 1942, Terry managed to overcome his difficult upbringing and became a music producer, who was responsible for several hit songs for the bands Byrds and the Beach Boys.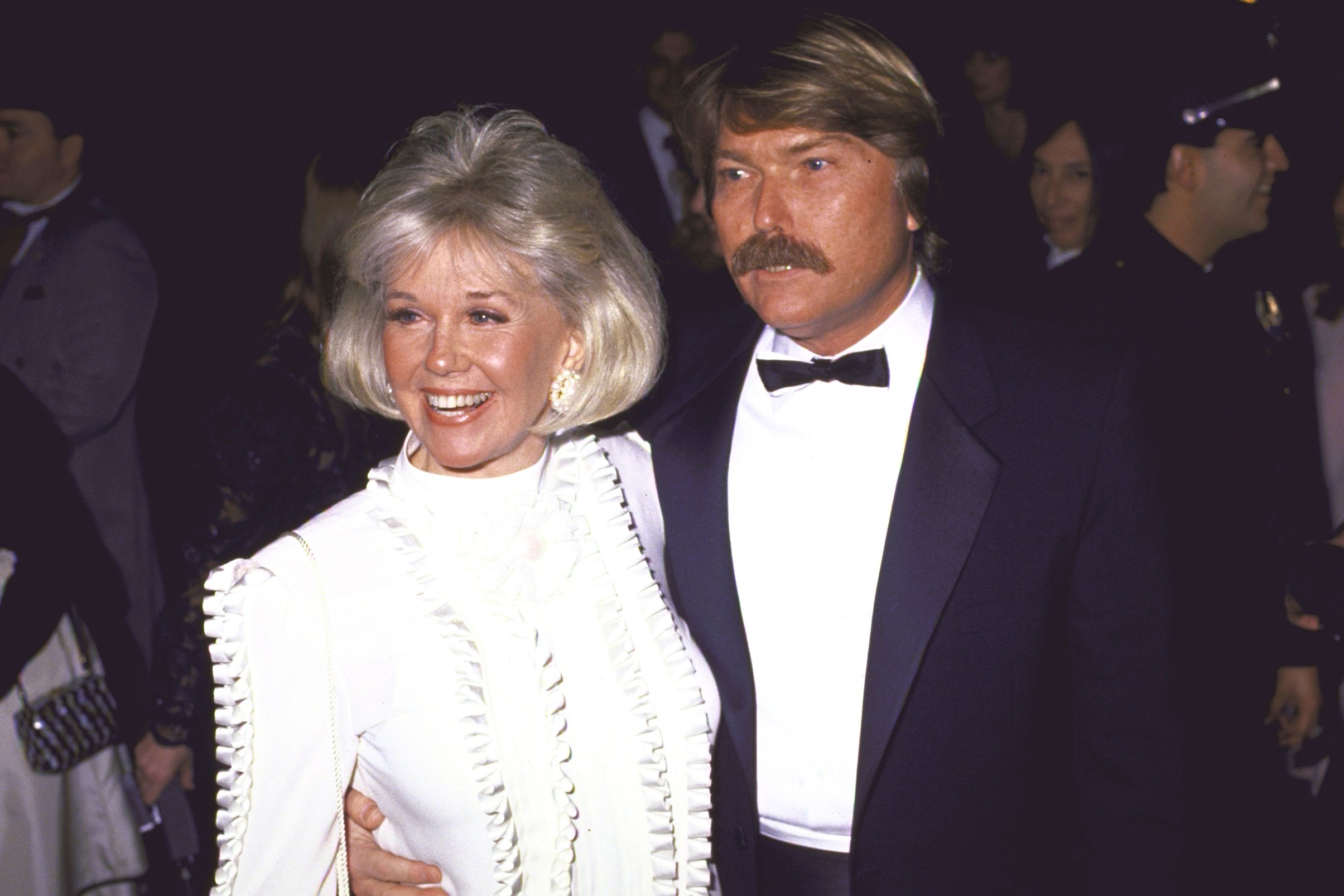 Terry also worked with well-renowned artists such as Jimmy Boyd, the Mamas & the Papas, and Pat Boone. In 2004, Terry passed away at the age of 62. He was survived by his mother, who said "losing my dear son, Terry. He was such a huge part of my life, and I miss him all the time."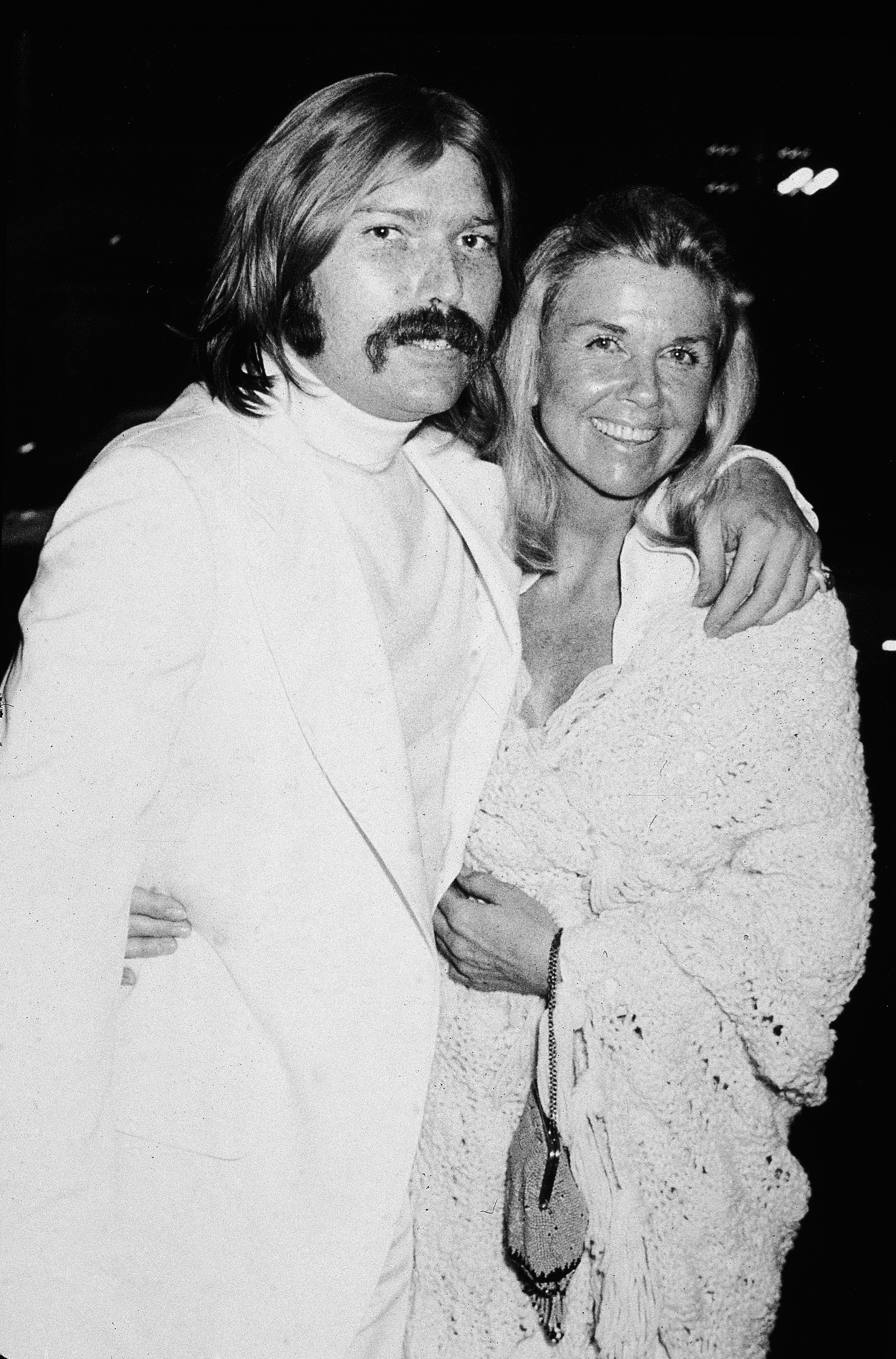 ---
HOW TERRY MELCHER SURVIVED CHARLES MANSON
Many people may not know, but Charles Manson was an aspiring singer and songwriter, and through his association with the Beach Boys, Melcher was considering signing him. According to The Guardian, Melcher eventually backed off and led to Manson being infuriated with him. Mike Love, a founder of the Beach Boys, describes this ordeal in his book "Good Vibrations".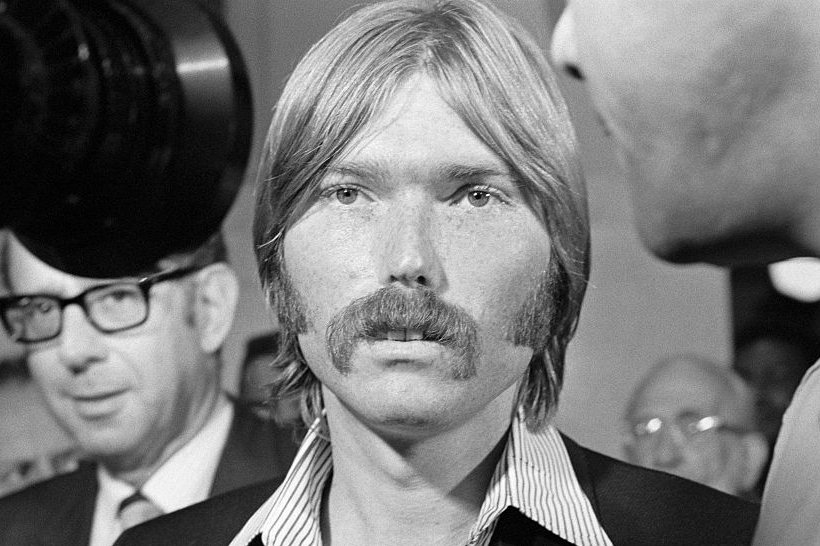 "Manson was also in the car one day when Dennis dropped Terry off at his rented home at 10050 Cielo Drive, at the top of a steep hill in the Benedict Canyon area." This is the mansion where the Sharon Tate story unfolded.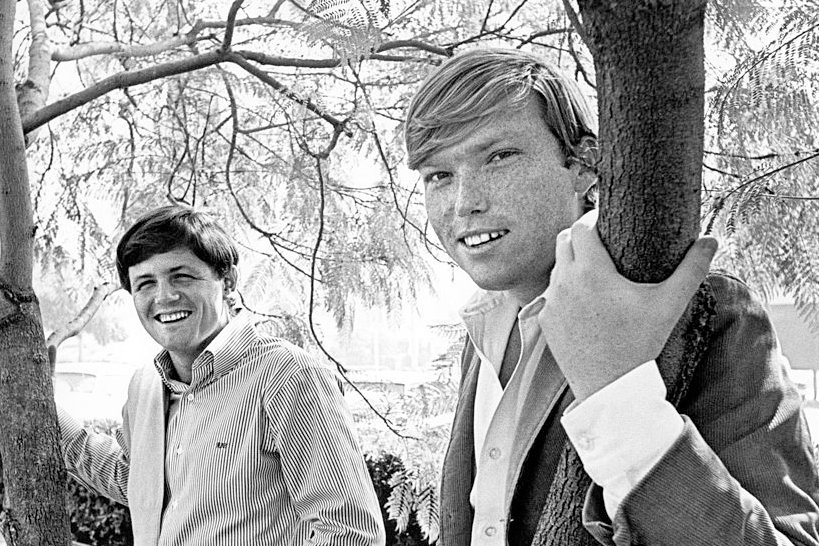 ---
HOW DORIS SAVED HER SON'S LIFE
According to Mike Love, "The move was no accident. Terry, Doris' only child, was extremely close to his mom. He had told her about Manson – and about some of his antics, and that Manson had been to the house on Cielo and she insisted he move out."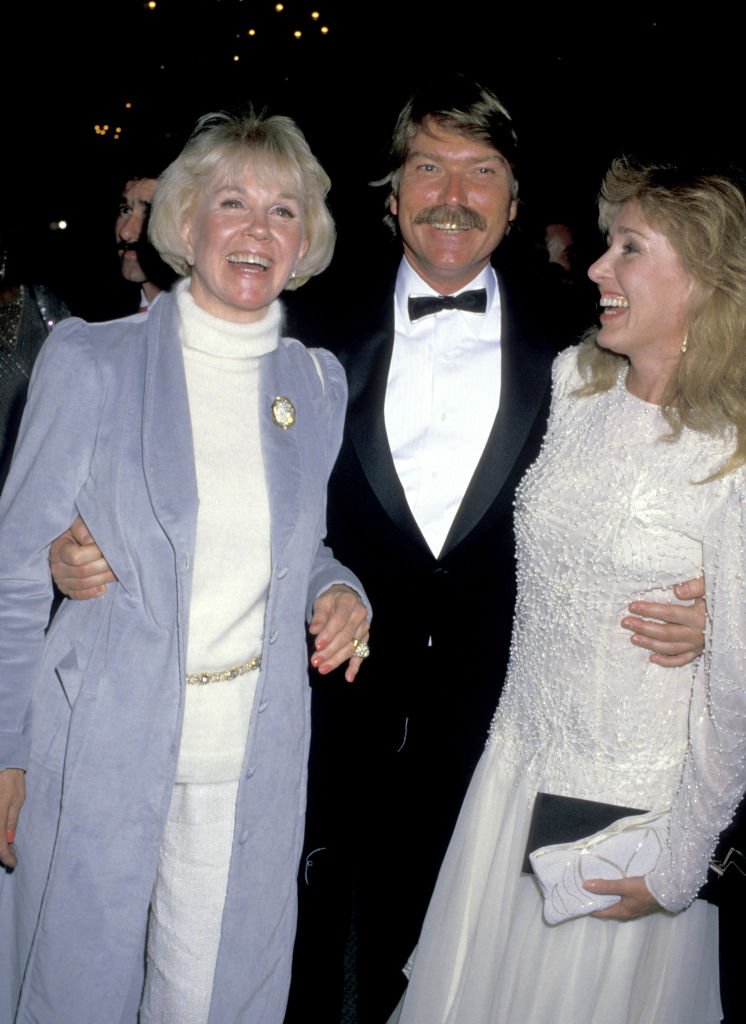 In his book, the Beach Boys' founder said it was Doris Day's insistence and motherly feelings that made Terry Melcher move away from the house, stating in his book, "A mother's intuition, perhaps, and it may have saved his life." This is one of the reasons why we should always follow our instincts.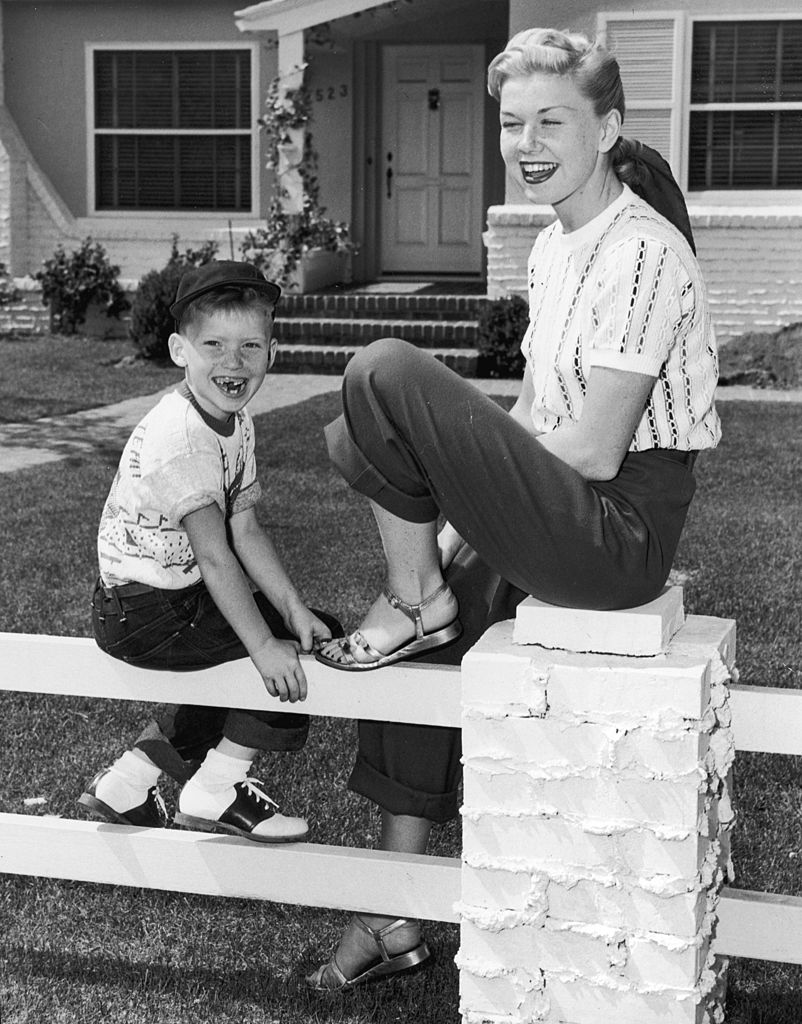 ---
DORIS' ONLY HEIR: RYAN MELCHER
Born in 1983, Ryan Melcher is Doris' only grandson and heir, and at the time of Doris' passing, he came forward claiming that he was being kept away from her by her managers. When her charity, The Doris Day Animal Foundation, announced her death, Ryan took to Facebook to express his feelings.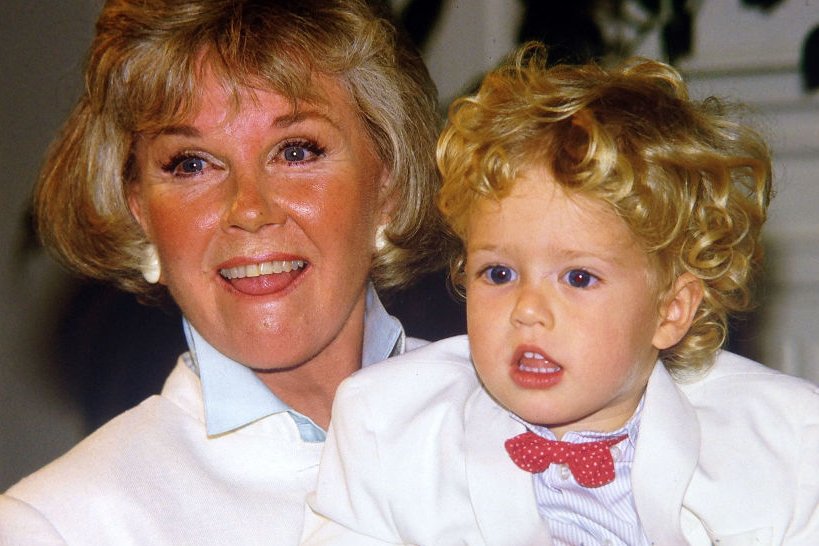 "I received the news of my grandmother's passing like many of you — I awoke and read the news in a social media feed Monday morning. Sadly, due to a divorce that I was thrown into the middle of while still an underaged child, I have not been allowed to see my grandmother for quite some time," he wrote.
---
RYAN WAS BARRED FROM SEEING HIS GRANDMOTHER FOR YEARS
According to him, the last time he was able to speak with Doris was after his father's death in 2004, when the singer and actress met him for dinner. When he tried to meet his grandmother, he was intercepted by a manager who asked him "Why do you want to see Doris?"
Ryan explained, "I was shocked not only at the question but also that it was coming from someone who was a stranger and outsider. I just responded, "um....she is my grandmother! He replied, 'I'm afraid you aren't going to be able to see your grandmother', citing the divorce between my parents as his excuse." What a tragic story!
At the age of 97, Doris Day passed away after a lifetime of success, but also terrible misfortune. She will forever be a Hollywood icon and a silver screen Golden Girl, whose life and career will inspire many to come. What do you think about her legacy? Leave us a comment and be sure to click the share button! 
ⓘ AMOPLANET.COM does not support or promote any kind of violence, self-harm, or abusive behavior. We raise awareness about these issues to help potential victims seek professional counseling and prevent anyone from getting hurt. AMOPLANET.COM speaks out against the above mentioned and advocates for a healthy discussion about the instances of violence, abuse, sexual misconduct, animal cruelty, abuse etc. that benefits the victims. We also encourage everyone to report any crime incident they witness as soon as possible.