The End Of Megan Fox and Brian Austin Green
The Hollywood couple has called it quits after a relationship spanning 15 years and 3 children together. The official announcement of their separation comes after the rumors of Megan's relationship with Machine Gun Kelly began swirling. Let's find out how their marriage was ruined, is Brian over Megan? What does the future hold for them?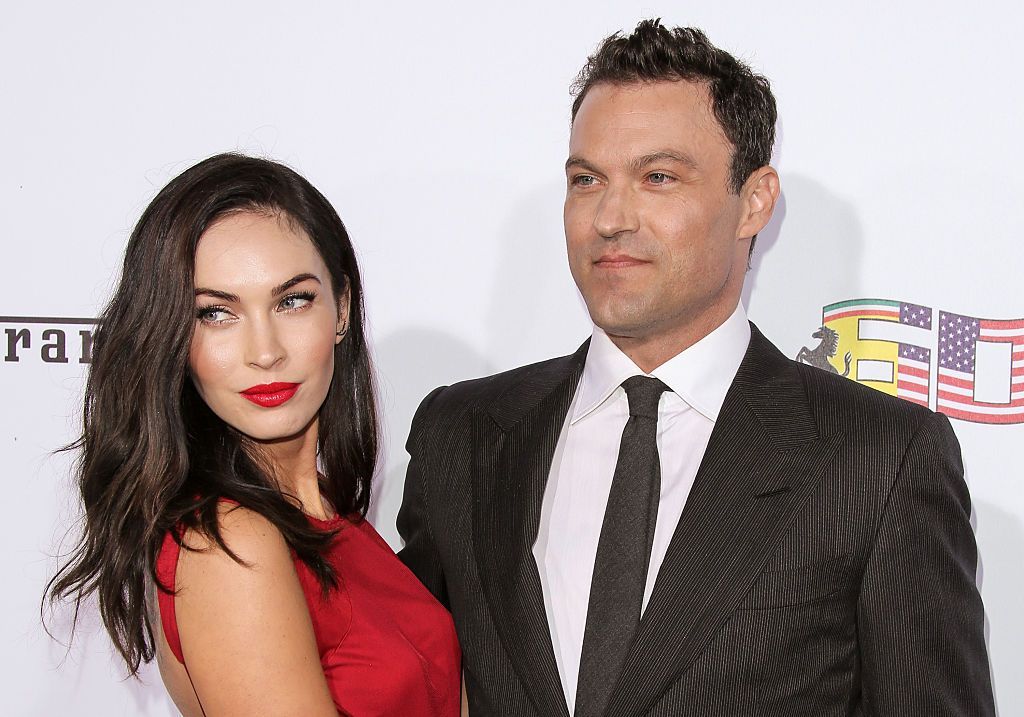 ---
DID THEY HAVE A TROUBLED  MARRIAGE?
Fox and Green met when he was a guest star on the actress' TV series Hope and Faith. During the time, she was just 18 years old while he was 30 years old. But the couple worked through the age obstacle. Much later in an interview with the New York Times, Megan shared that she instantly felt attracted to him.
"I didn't know who he was from 90210, but I liked him right away," Fox recalled. "Everyone was around the monitor watching a scene, and Brian accidentally touched my leg. I remember literal electricity shooting through me and out of me from every direction. "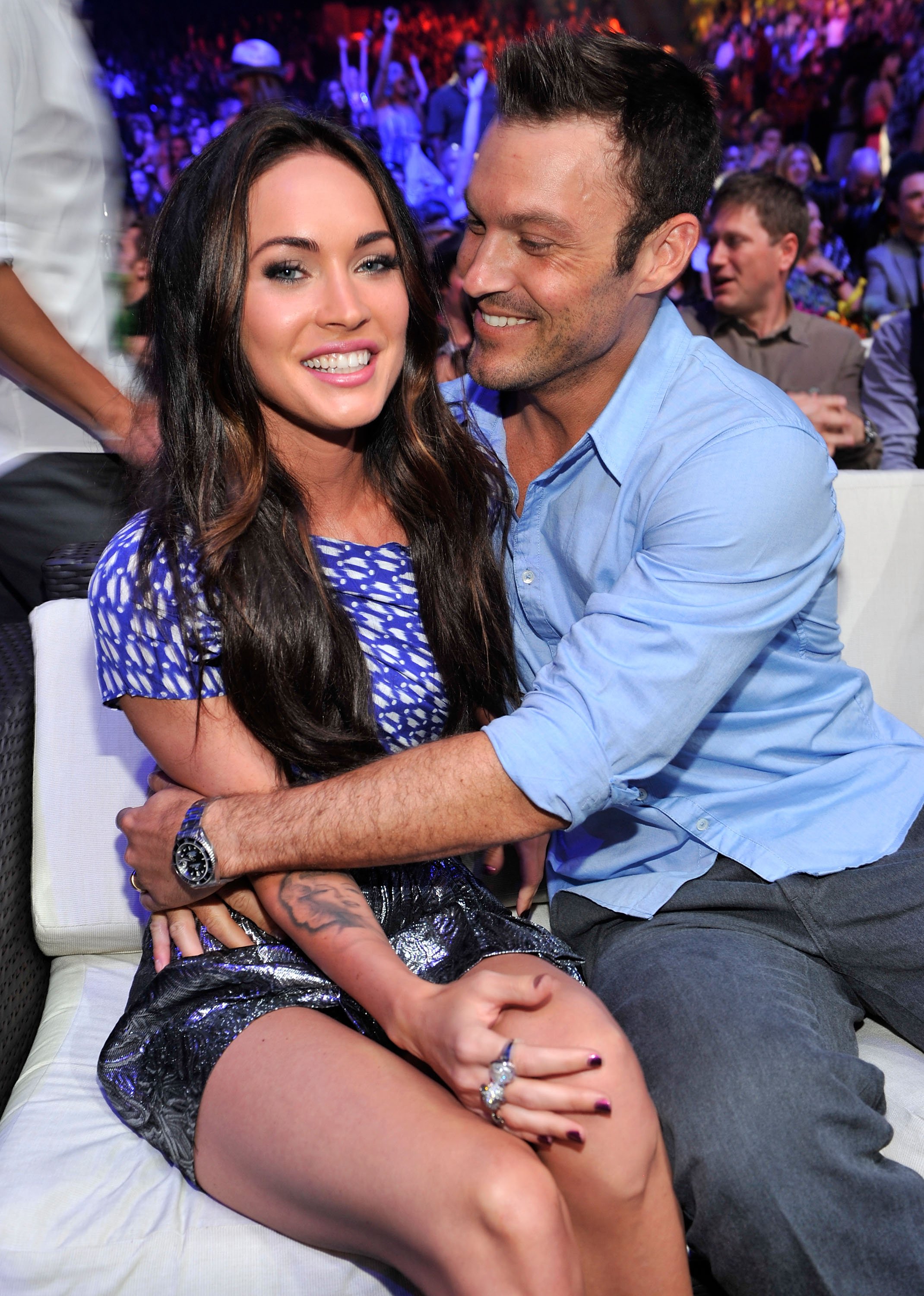 ---
The duo got engaged twice. Green proposed in November 2006 and they ended it in November 2009. On June 24, 2010, they secretly got married in a beautiful ceremony in Hawaii after it was revealed that their engagement was back on.
Everything seemed perfect as even Brian's son Kassius from a previous relationship walked him down the aisle. The ex-couple spent 10 years in wedded matrimony. In May 2020, the Beverly Hills 90210 actor revealed that he and Fox are going their separate ways. Even though they spent a decade married, it obviously wasn't all roses.
---
NOT THE FIRST DIVORCE ATTEMPT
On August 15, 2015, Megan filed for divorce from her husband, after they separated. The Transformers actress cited "irreconcilable differences as the cause of their breakup. She also asked for joint custody of the two children they had at that point.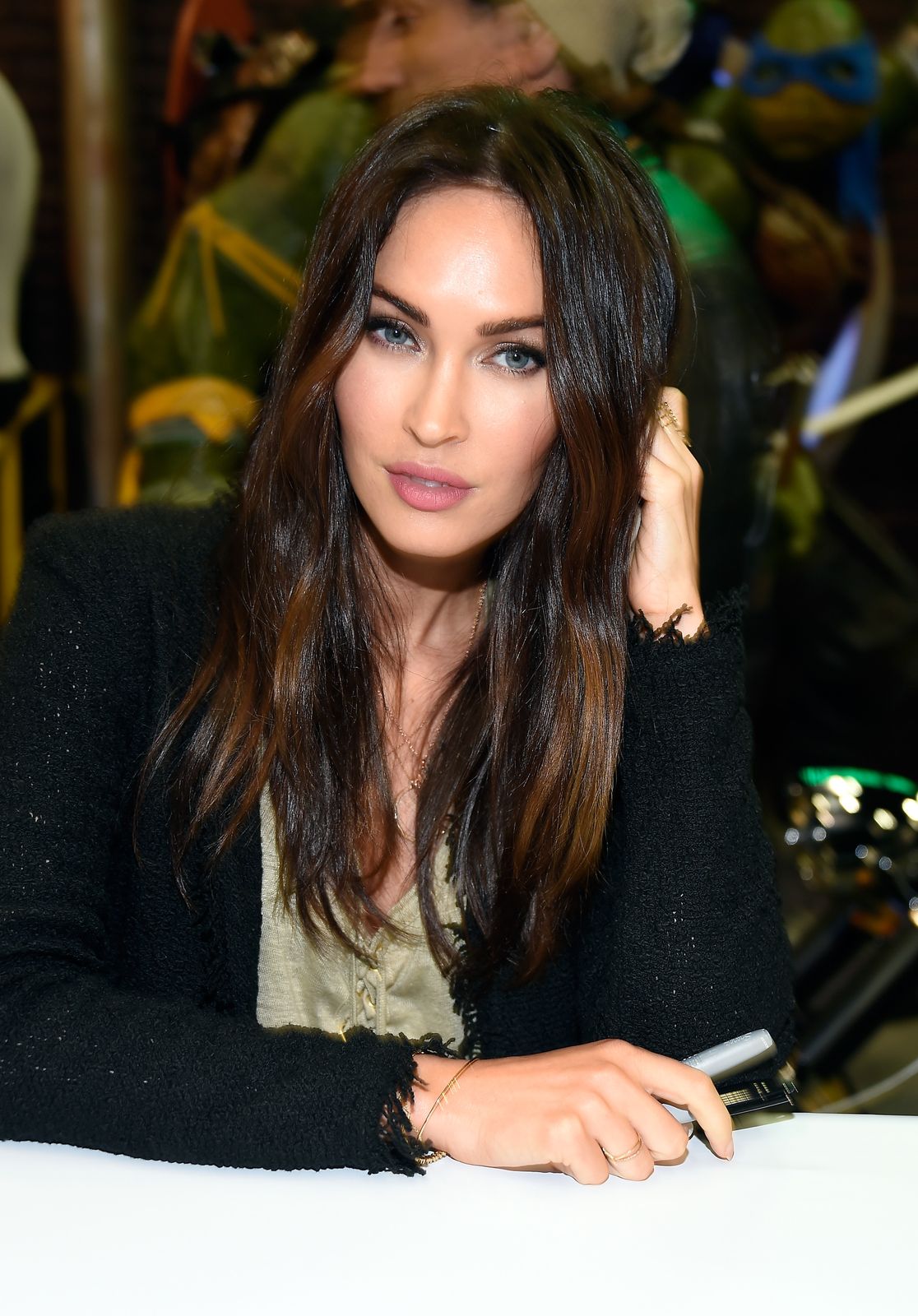 ---
However, the couple discovered they were expecting their third child. So, they opted to forgo the divorce to concentrate on the pregnancy. Fox took things a step further when she filed to dismiss the divorce proceedings after the couple's reconciliation.
The Teenage Mutant Ninja Turtles actress then gave birth to their son Journey. Since the ups and downs of their marriage, the couple remained private but were often photographed together out in public. In 2017, Brian shared his views on their marriage and acknowledged that getting back together wasn't easy.
"I think when you get to the point like we have where you have kids and you've been married for a while and we've been together for a long time…you just take it day by day."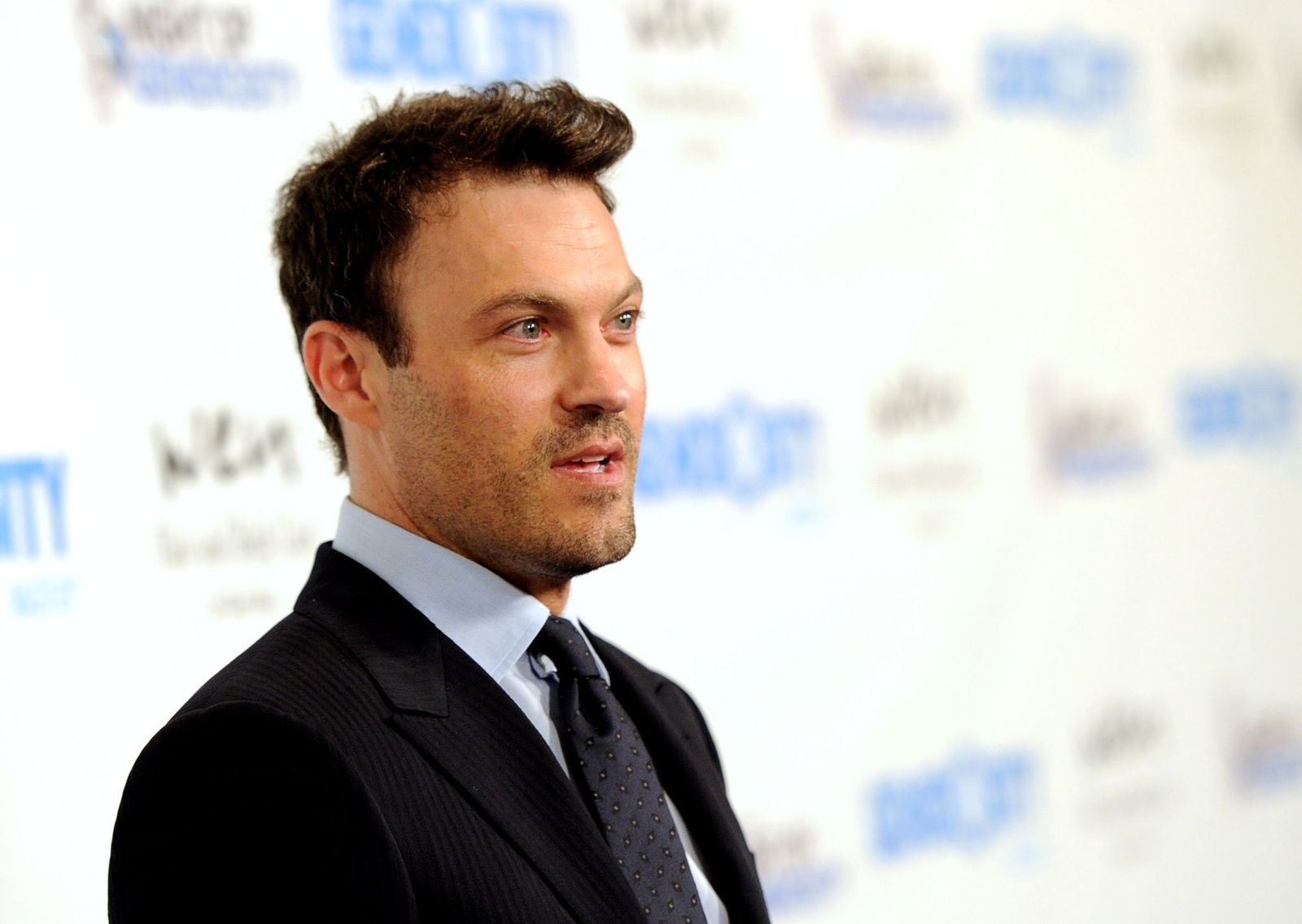 ---
FLAMING ROMANCE WITH MACHINE GUN KELLY
Megan, 34, and Kelly, 30 met on the set of the thriller film Midnight in the Switchgrass they were co-starring in March. When production closed due to the pandemic, the two were seen together in Los Angeles. During this time, news broke that Green and Fox were quarantined separately.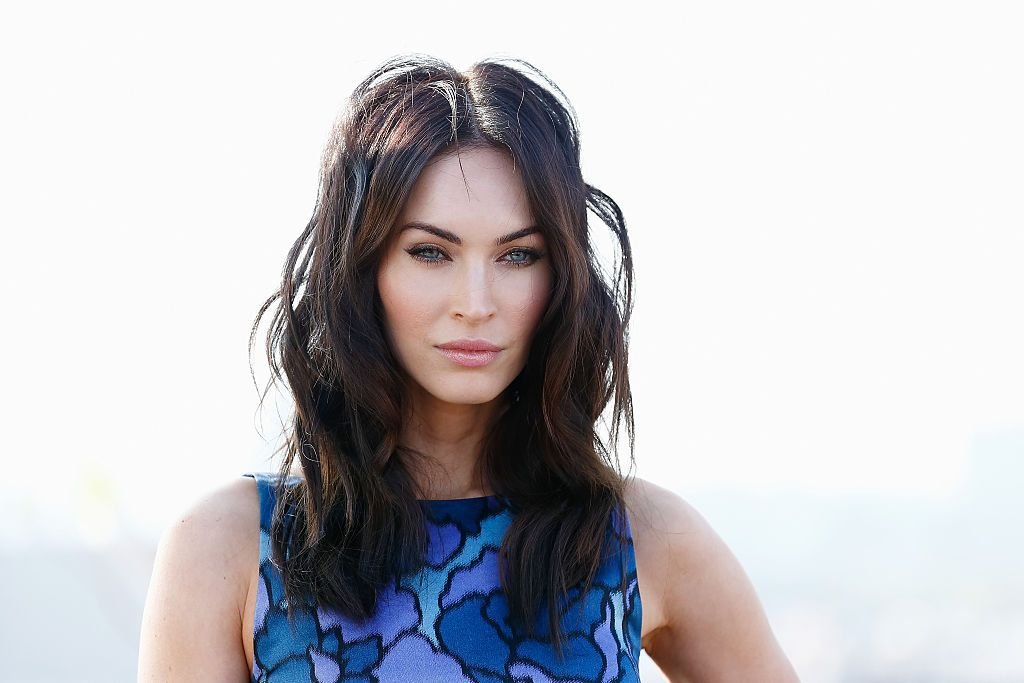 ---
On 5 August 2020, the new couple confirmed their relationship via an Instagram post. The rapper/actor captioned the intimate photo: "waited for an eternity to find you again.." The actress made her post captioned: "Achingly Beautiful Boy... My heart is yours." Fox also starred in Kelly's new music video for his single Bloody Valentine.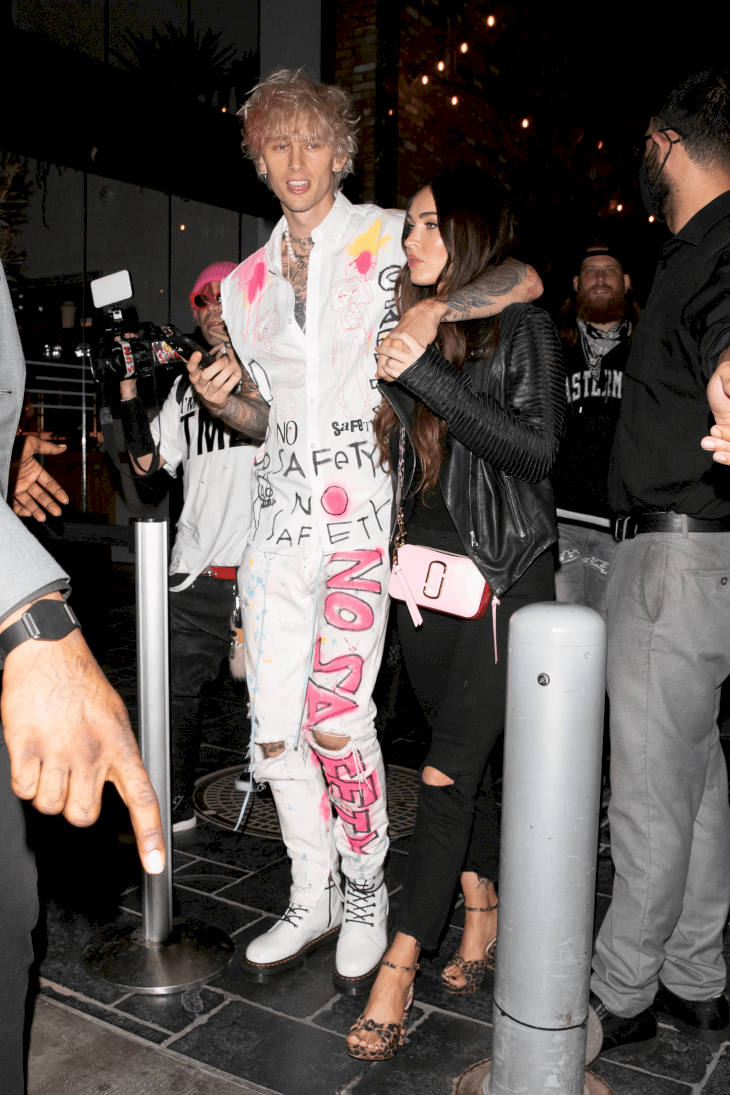 ---
The couple recently did their first interview on Lala Kent and Randall Emmett's podcast, Give Them Lala ... With Randall where they spoke about the first time they met. Kelly shared that he would wait outside of her trailer just to catch one look at her eyes. The musician stated:
"She has the most gorgeous eyes I've ever seen." 
---
Megan also admitted that she felt an immediate connection with him. She said that from the moment she laid eyes on him she knew he was her "twin flame." After they were introduced to each other, she asked him to join her for lunch where they got into deep conversation. The actress also said:
"We're actually two halves of the same soul I think. I said that to him almost immediately. I felt it right away."
---
MEGAN'S NEW LOVE AFFAIR WASN'T A SURPRISE
In an episode of his podcast With Brian Austin Green, the actor revealed that he and Fox split toward the end of last year. Brian also clarified that their breakup had nothing to do with infidelity. However, he did provide an indication of a possible reunion in the future. Green said:
 "So the paths have started gone in separate ways for now. They could come back together. They may not. We don't know. I don't know."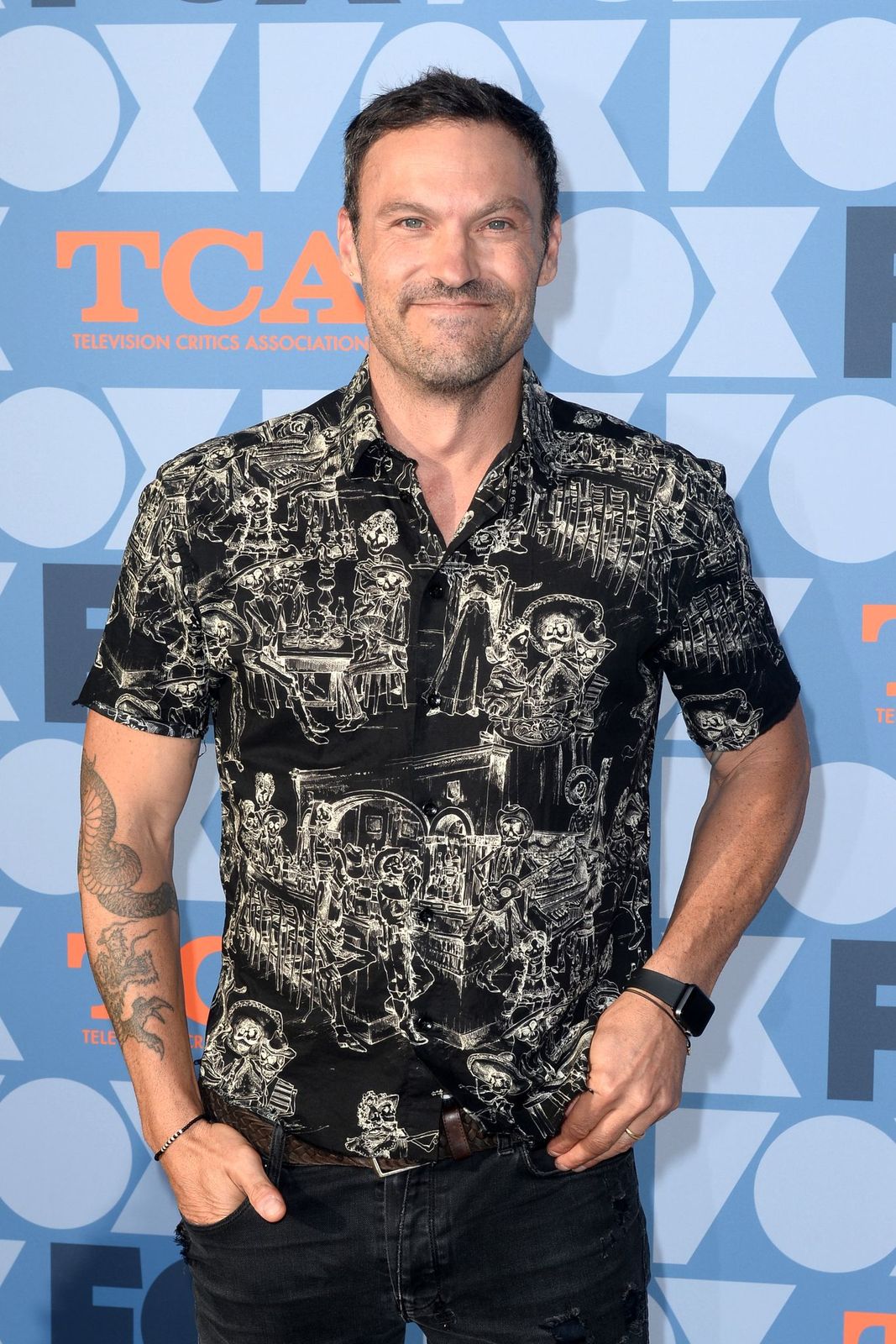 ---
However, they may no longer be an option as it was revealed that the actress is now dating the rapper Machine Gun Kelly. Despite their separation, Brian is optimistic about them being good parents to their children and they still get along.
"I will always love her," Green stated. "And I know she will always love me and I know as far as a family, what we have built is really cool and really special."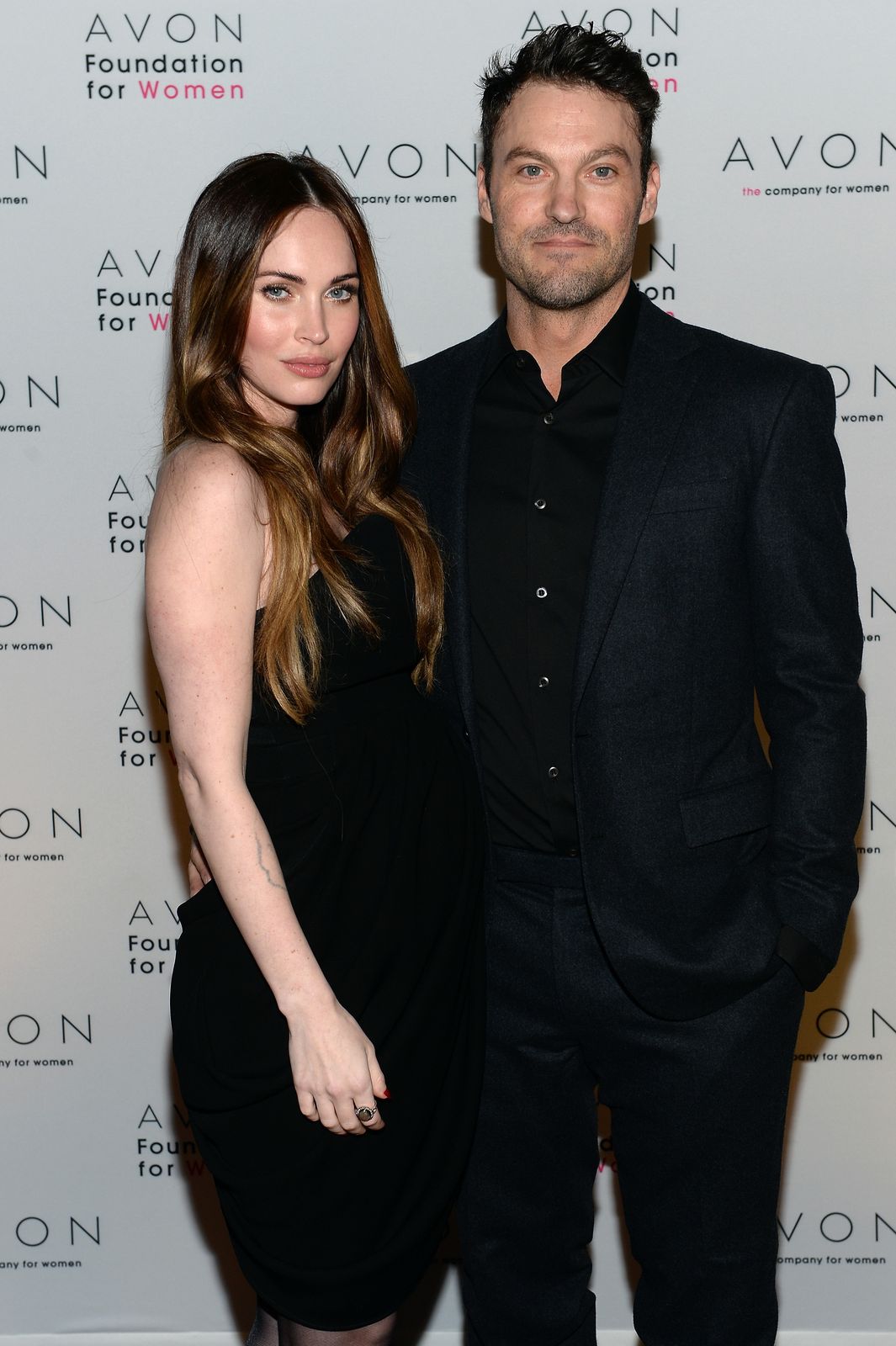 ---
WHAT BRIAN THINKS ABOUT MEGAN'S SOULMATE
At first, Green made it clear that he doesn't hold any negative feelings towards Machine Gun Kelly. He informed fans that Megan told him that he has been a good friend to her during this transition stage of her life. Green also stated that he's heard nothing but good things about the rapper and applauds him for being a good person.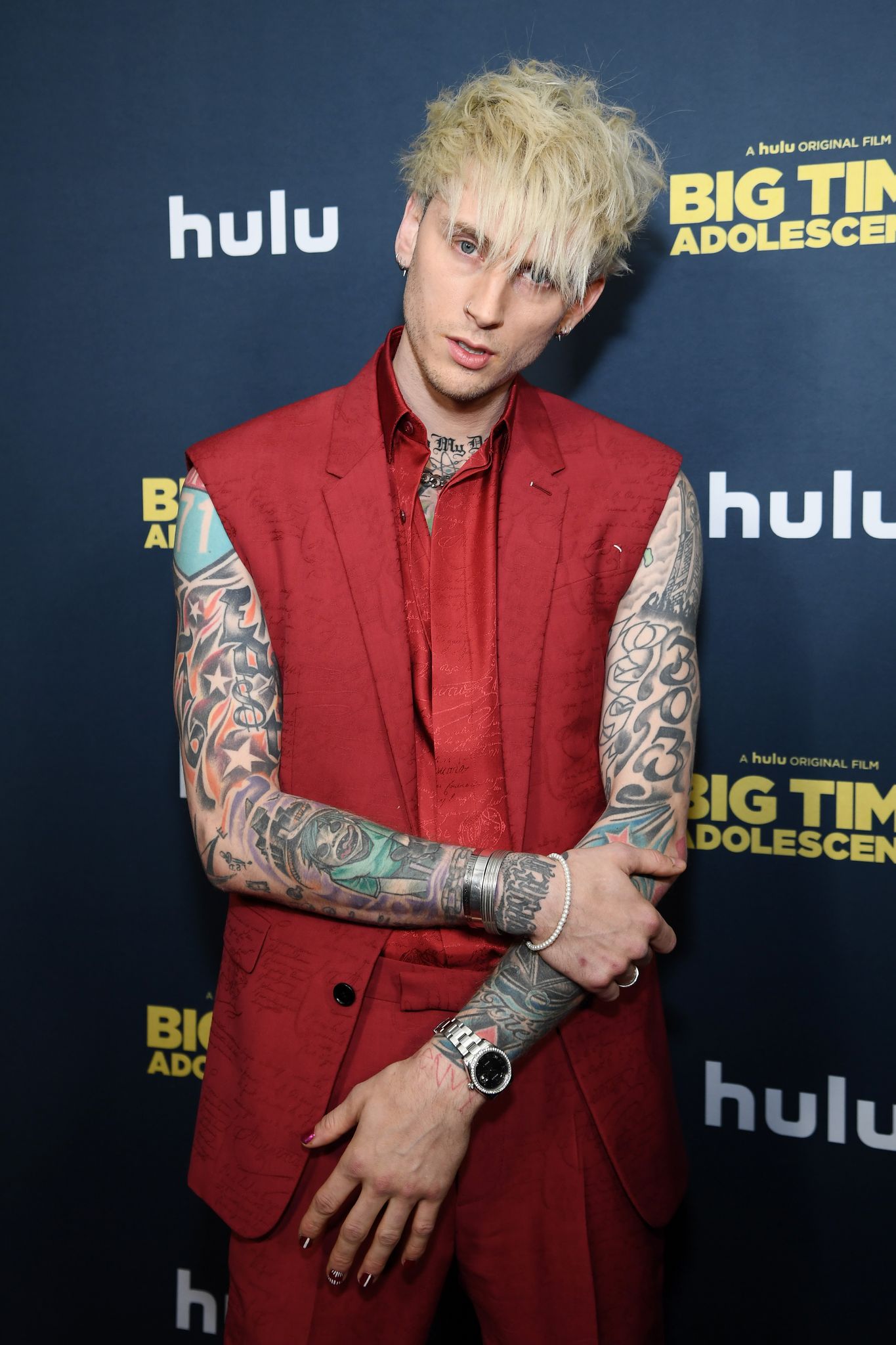 ---
However, the actor seemed to be bothered by Megan's announcement of her new relationship. In response, he posted pictures of his first son, followed by his three boys with Megan. He mockingly captioned the post: "Achingly beautiful boys...... My heart is yours."
---
MEGAN AND MACHINE GUN KELLY'S RELATIONSHIP GETS SERIOUS
Fox and Kelly won't be walking down the aisle anytime soon however, the musician is deeply in love with Megan. In fact, they have taken their relationship to the next level. Kelly recently met the actress's children. "Megan thought it was a natural step, since they are getting more serious," the source said. "They are planning a future together."
---
According to a source, Brian is protective over them. "Megan and Brian's relationship is so up and down. They have been coparenting in a healthy way as best as they can, " the source shared.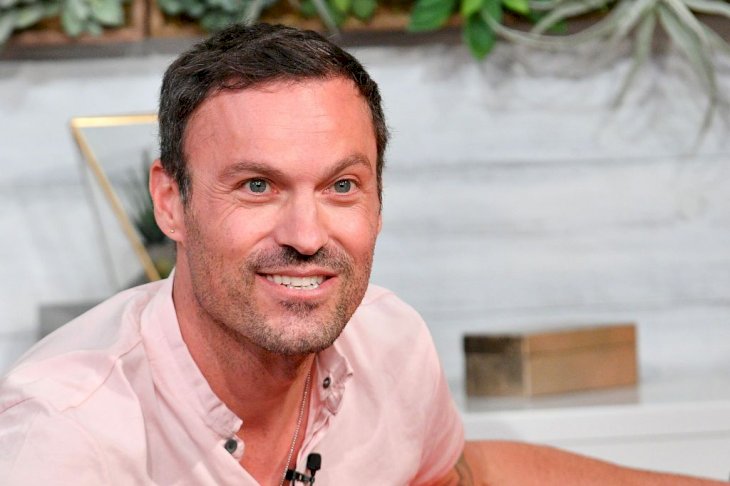 ---
As soon as it became obvious that the new couple is getting serious, Green spoke to the Hollywood Raw podcast to express his thoughts: "It has to be done in a responsible way. We've talked about being as responsible as we can with the kids. We want to make this a positive experience as possible."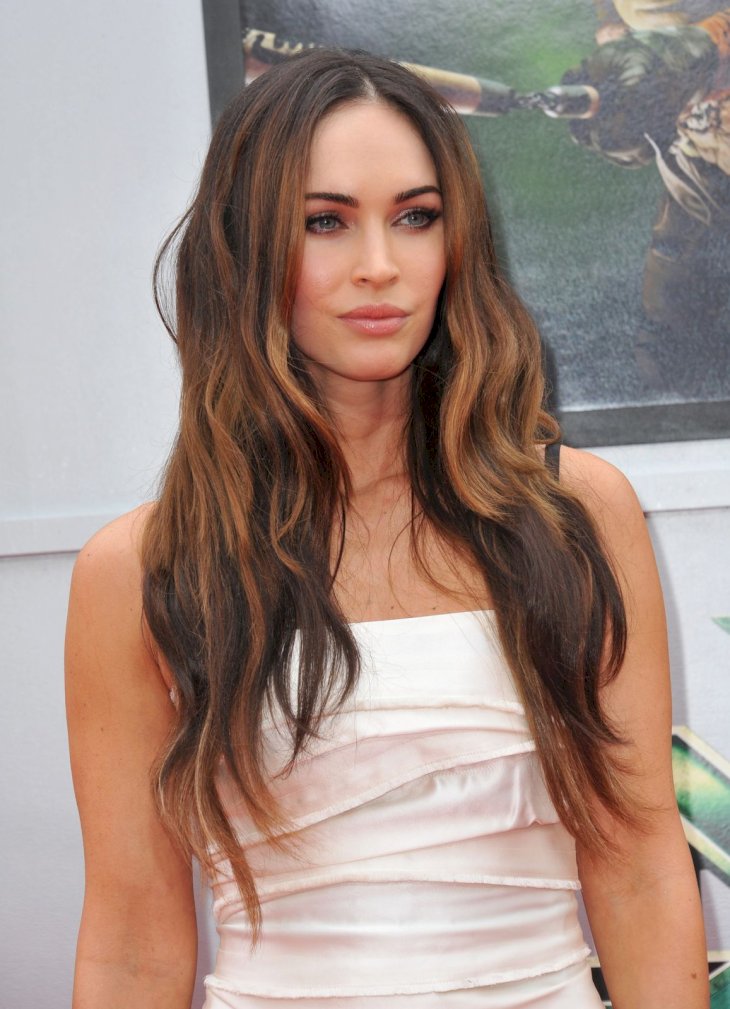 ---
It's still unknown whether Megan has met MGK's 12-year-old daughter but with the new developments in the relationship, they're probably going to meet soon if they haven't already. 
---
WHAT'S NEXT FOR THE COUPLE?
During their first interview together on Give Them Lala ... With Randall, astrologer Susan Miller did a reading on the pair and revealed that they definitely believe they have a long future together ahead. The actress inquired about whether they are truly destined for one another.
---
The astrologer informed her that it is likely that Kelly will marry someone who is happy or a scholar. The musician was excited about this prediction as he shared that Megan is an all-round happy person. The two are very much in love, only time will tell how far they will take it.
---
HOW ABOUT BRIAN?
Green admits that it has been a challenging transformation for him and Megan. He also shared that after a total of 15 years together, the romantic feelings do resurface from time to time however, he wishes to remain friends with Megan. A friend of the actor revealed that it's been a tough year for Brian:
 "Megan was always Brian's dream girl. He's always been open about that. He had a crush on her even before meeting her and would constantly tell friends he had to meet her — so this split has been very hard on him."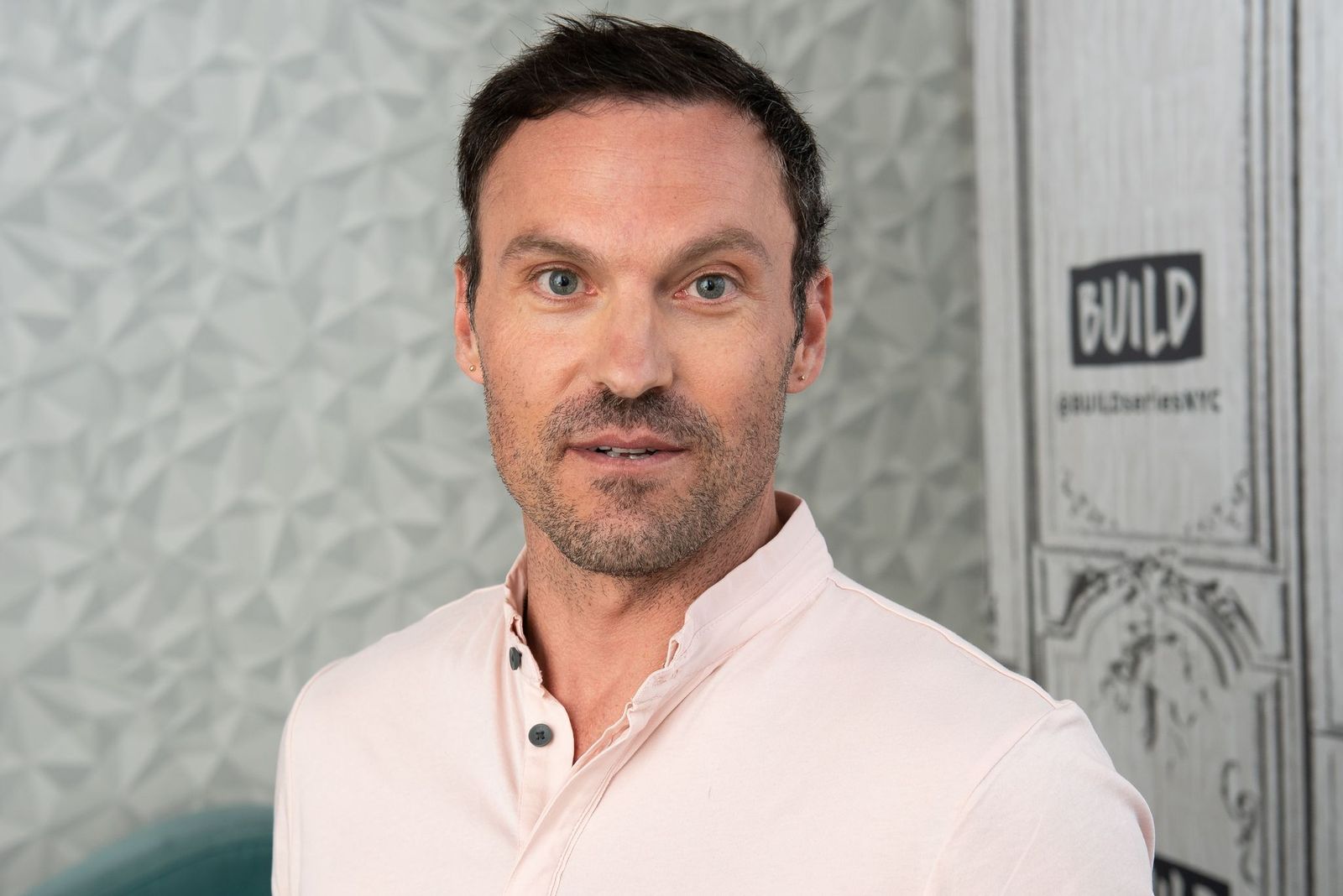 ---
BRIAN DREAMT ABOUT HAVING A DAUGHTER WITH MEGAN
The couple had a house full of boys; Noah Shannon Green who was born in 2012, Bodhi Ransom Green born in 2014, their lastborn Journey River Green born in 2016, and Kassius Green born in 2002 with Brian's previous girlfriend. At one point, the actor had high hopes for them to have a little girl together. 
"I want a girl. I really want a girl. I'm worried that if I try I'll just get another boy. Not just because I love my boys, but I'll [probably] have another boy, and I don't know if I'm ready for five."
---
UNEXPECTED COMMENT FROM BRIAN'S EX
The actor's former fiancee and mother of his oldest son Kassius shared what she thinks about the end of his marriage to Megan Fox as well. According to Vanessa Marcil, who was Brian's co-star in Beverly Hills, 90210, she "actually has respect" for how Megan "is finally living her life for herself". The actress also added that it's a real "gift to her children".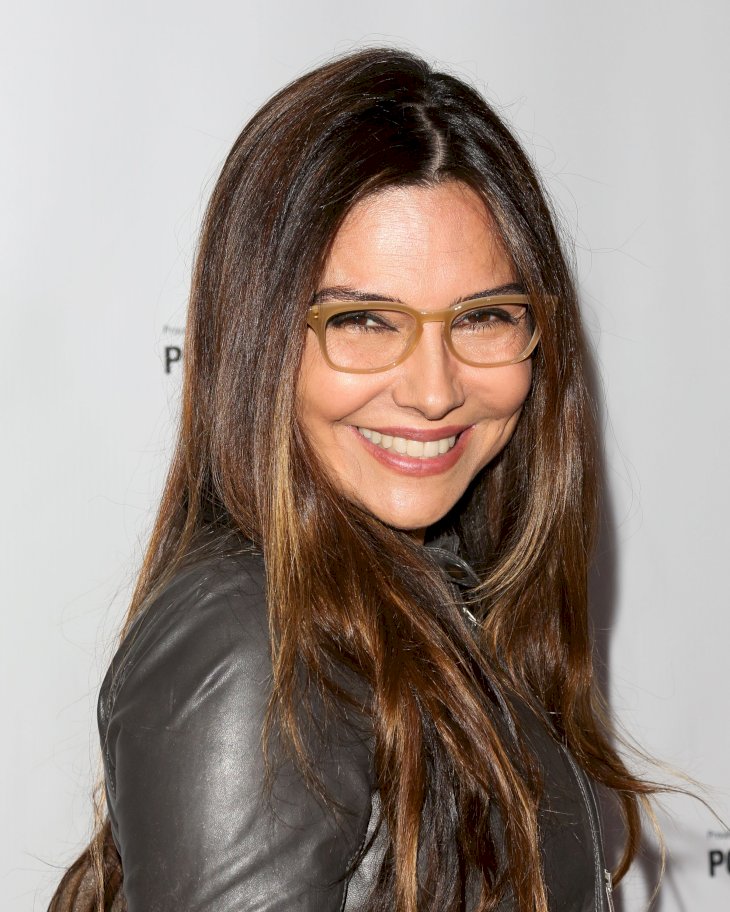 ---
IS BRIAN SINGLE AFTER THEIR BREAKUP?
The father of 4 has definitely been out in the dating scene. In June the actor, 47 was linked to model Courtney Stodden, 25 when they were seen out together grabbing some food at Mejico Grill & Tequila Lounge in Agoura Hilla, California. A close source told People they have a friendship more than anything else.
Brian also got involved in a short-lived relationship with Tina Louise. The model was interested in something substantial, however, it proved to be too soon for the 90210 star. She broke things off after a month of dating; she also stated that the online bullying from Megan and Brian's fans became unbearable.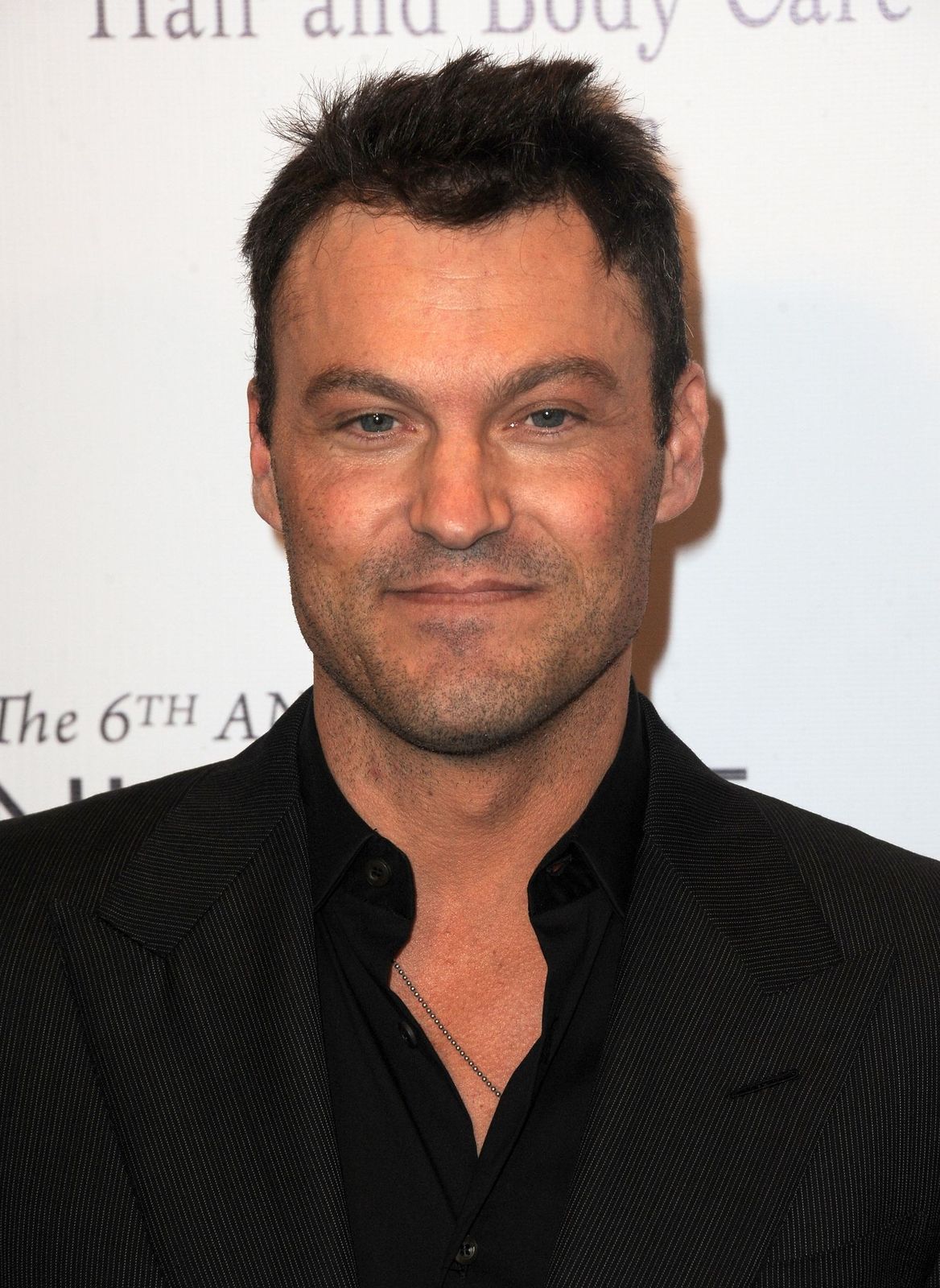 ---
Green is not happy that his love life has become the center of attraction as of late. He feels that everything he does is being judged because he is a public figure. When it comes to how he meets his dates, the actor shared that Instagram messaging has been helpful.
---

"All of a sudden I started getting DMs when Megan and I separated. [The DMs] started flowing in instantly, no shame in their game at all."
---
WHAT ABOUT THEIR KIDS?
Fox and Green are still new to the co-parenting way of life so it will take the time to become accustomed to the shift. "There's no way of doing it right or doing it wrong. We're learning as we go. The important thing for us is just communicating as much as we can," Green said in his interview with Hollywood Raw podcast. 
---
With regard to whether the kids know about their parent's split as well as its impact; the actor stated: "We talked about the fact that separation — we can't pretend that it won't affect the kids because it will. The control we have is how it affects the kids."
---
Brian enjoyed his 47th birthday with their children this year. The star posted a picture of the festivities, where he and the boys are enjoying some birthday cake. A close source revealed to People that they all enjoyed celebrating Brian's birthday.
"The boys were excited to celebrate their dad," says the source. "They are very cute and sweet. Brian loves being a dad. He shares custody with Megan and spends a lot of time with his boys."
---
WILL MEGAN HAVE TO PAY SPOUSAL TO BRIAN?
Both actors have seen considerable success throughout their time in Hollywood. According to the Celebrity Net Worth, Green has amassed a fortune of 8 million dollars. He and Fox own several properties such as their two Los Angeles homes worth 2.6 million and 1.29 million. They also have a property in Malibu worth 3.3 million.
It is still unclear whether Green will file for spousal support as it's still too early to say. During their initial divorce attempt in 2015, he did request spousal support and joint custody of their children from the New Girl star. We'll have to wait and see how things turn out this time around.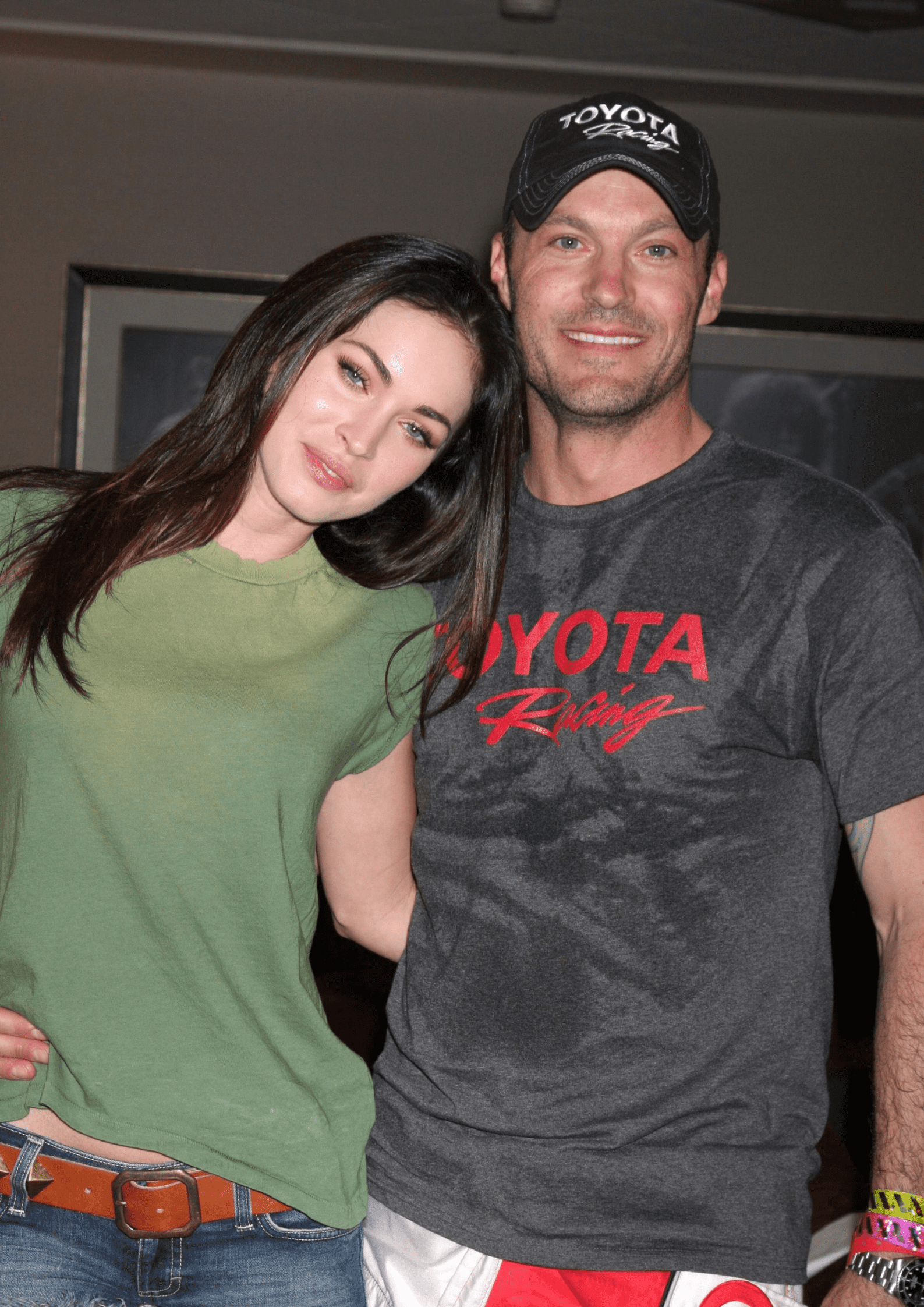 ---
CAN MEGAN AND BRIAN BE FRIENDS AFTER ALL?
Despite their split, Green wishes Fox all the best and wants her to be happy, he also shared that they have the utmost respect for one another. That's a good indication that they can still be friends and co-parent peacefully. For now, their main priority is ensuring that their children feel safe and loved.