The Split Between Cardi B and Offset
The singer, known for hits like Money and Bodak Yellow has announced the shocking real reason behind her split from husband and fellow hip-hop star, Offset. What do you think went wrong and why hasn't Cardi "shed a single tear" for him? We explore this and the recent rumors about their rekindled love!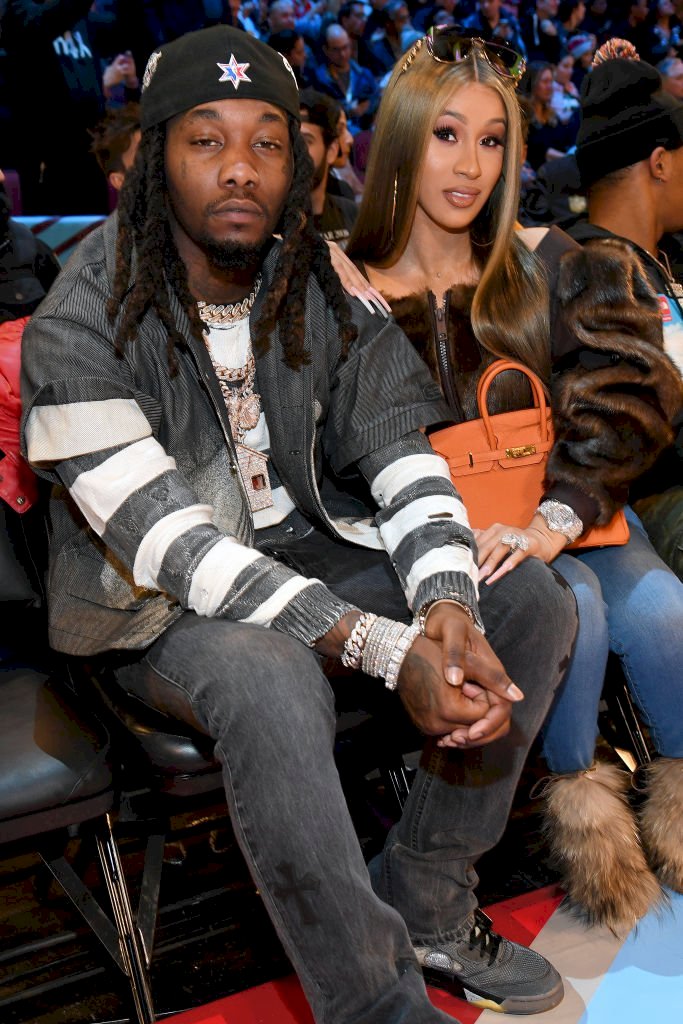 ---
MEETING BELCALIS AKA CARDI B 
Belcalis Marlenis Almánzar, more popularly known as Cardi B, is an American rapper that rose to fame thanks to her unique style. From her days on Vine to being a world-renowned songwriter, television personality, and actress, this Manhattan native has come a long way.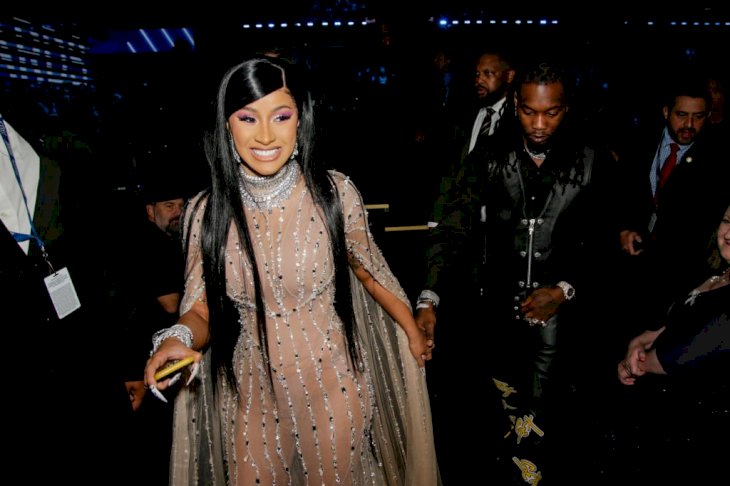 She rose above her circumstances and proved that anyone can make it in Hollywood. Now, one of the leading female artists, her personal life has become quite the topic of conversation. Despite being a relatively private star, Cardi did drop a few breadcrumbs that allow us a look into her love story. 
---
WEDDING BELLS FOR OFFSET AND CARDI 
Nobody really saw the bond between Cardi B and fellow star, Offset coming. For being in the spotlight all the time, they kept their relationship on the low down for a long time. When the official Marriage Certificate was released, fans were shocked. They tied the knot on September 20, 2017, in Atlanta, Fulton County, Georgia.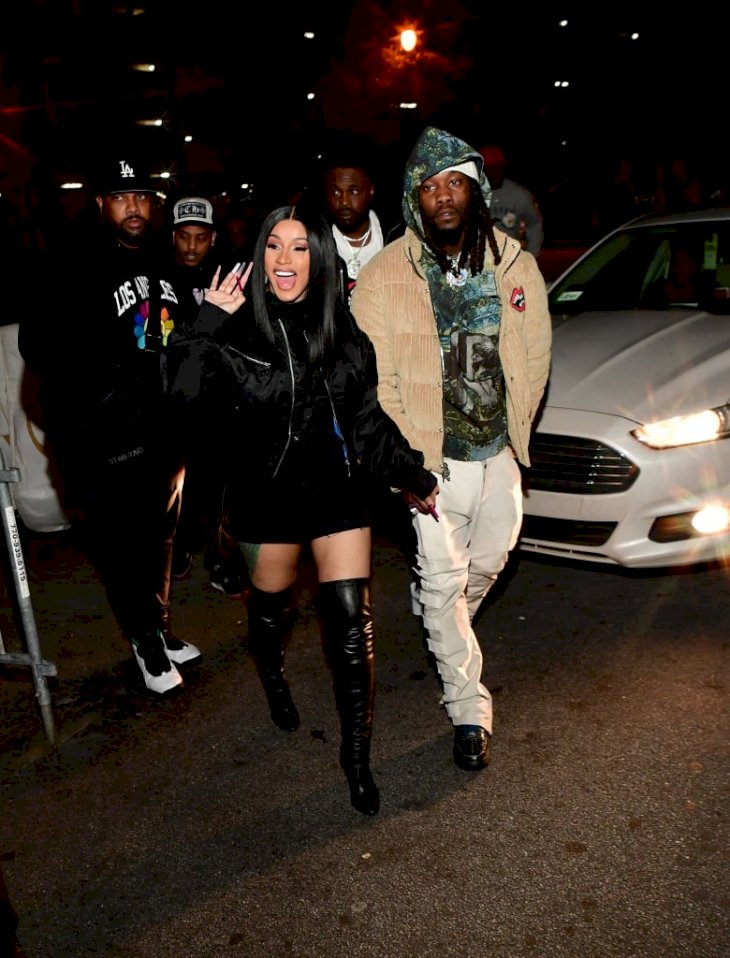 The certificate included that, "Kiari Kendrell Cephus (Offset) and Belcalis Merlenis Almanzar (Cardi B) "were united in marriage" by a minister." The small ceremony also threw a huge curveball as it was very unconventional, especially for celebrities like them.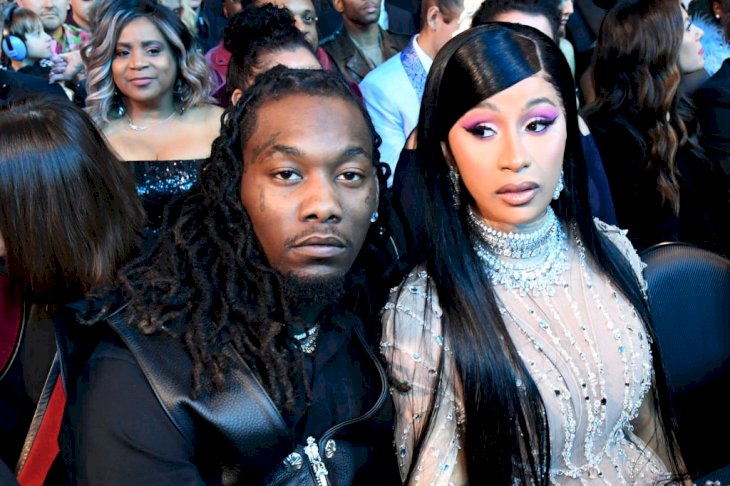 ---
A BEDROOM WEDDING DAY 
So, how did it all happen? Well, the pair who had been dating for a while didn't plan much. In fact, Offset "woke up one September morning, [looked at Cardi in the eye. He simply said], 'Marry me.' She obviously said yes but, believe it or not, that impulse was only the beginning."
Cardi and Offset immediately hired an official to come to their house. They went the very unconventional route and didn't invite any family, well except for one witness. Who was the one and only lucky family member to see them say their vows? It was Cardi's cousin, that was the entire guest list!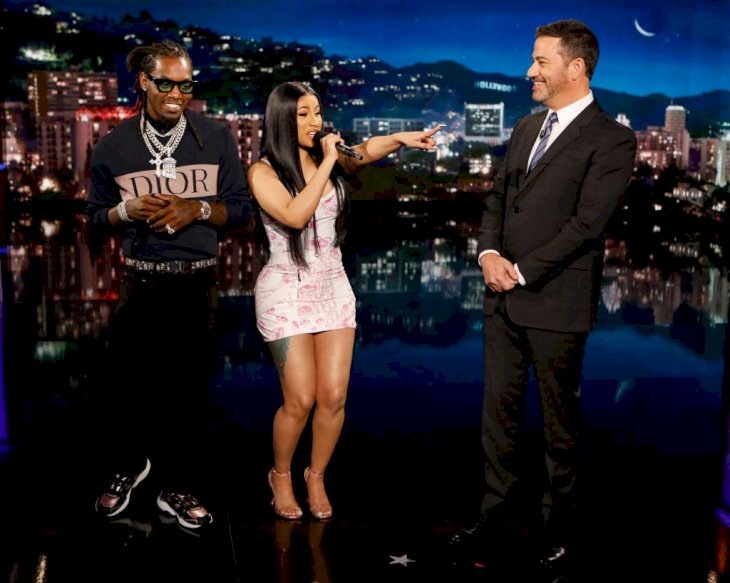 ---
A TRACKSUIT AND NO MAKE-UP ON HER WEDDING DAY 
The impulsive wedding and proposal didn't leave much time for a dress but Cardi could not have been bothered. She wore a lovely yet plain tracksuit. In the extremely low-key wedding event, Cardi said the big I Do without any make-up or a wedding ring! She really went against her performance nature that likes everything flashy and big! 
---
THE POST ON SOCIAL MEDIA MADE IT OFFICIAL
Despite wanting to keep it out of the public, they knew that the news would travel. In a funny Twitter post, Cardi confirmed the rumors of her nuptials with Offset. The post included her words, "There are so many moments that I share with the world, and then there are moments that I want to keep for myself!"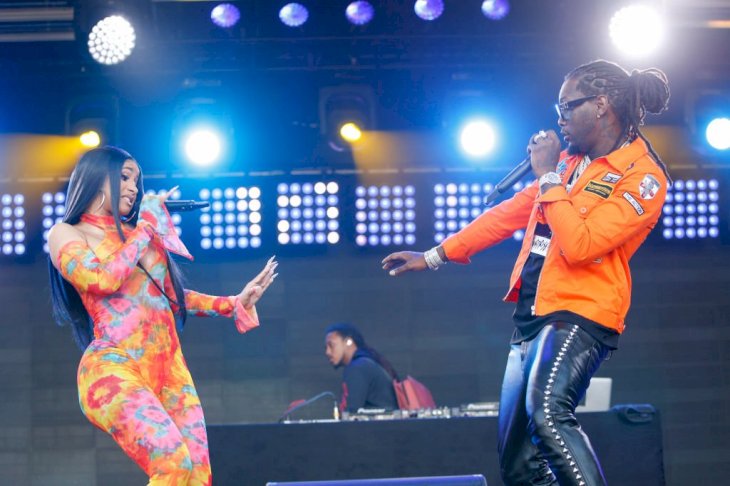 ---
THEY WELCOME THEIR BUNDLE OF JOY 
Many speculated Cardi was pregnant when the pair said their vows, but this was actually false! She only started expecting her first child, a daughter, a while later. She announced, "Well now since you lil nosey [expletives] know at least you can stop saying I had a baby out of wedlock."
---
THE PROPOSAL OF HER DREAMS CAME A MONTH LATER 
A month after their bedroom wedding, Offset made all of Cardi's dreams come true. In late October, the Migos rapper surprised Cardi when he came onto the stage during a concert in Philadelphia. He went down on one knee and again asked her the big question. This time he was prepared.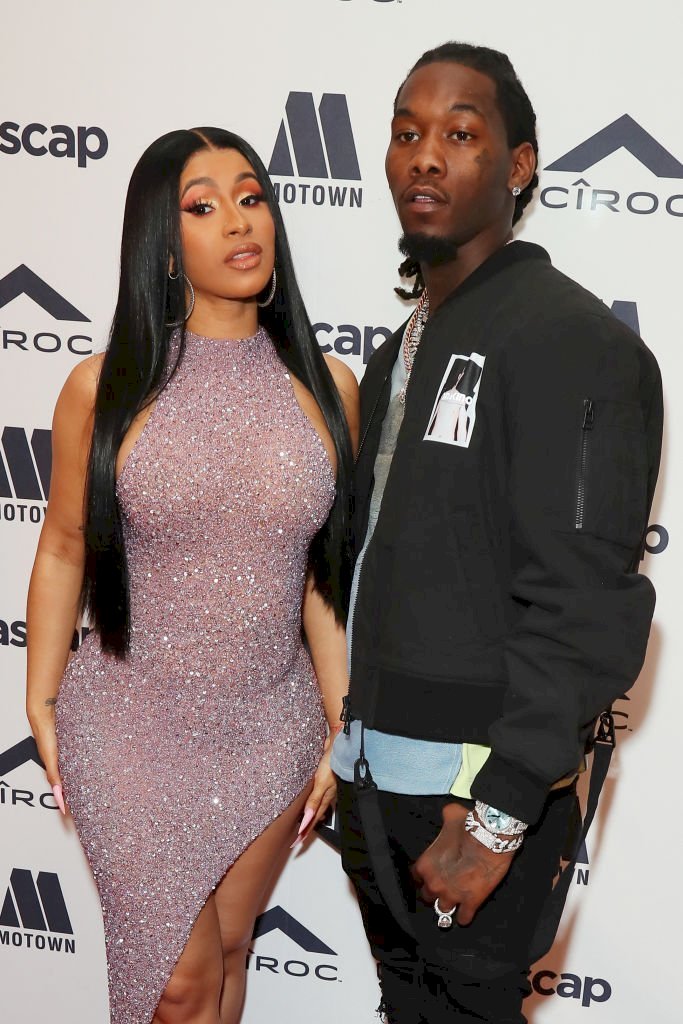 He popped open a little box that contained an 8-carat pear-shaped ring. Wow! Cardi expressed, "I appreciate and love my husband so much for still wanting for me [to] have that special moment that every girl dreams of when he got down on his knee and put a ring on my finger and he did that for me!!"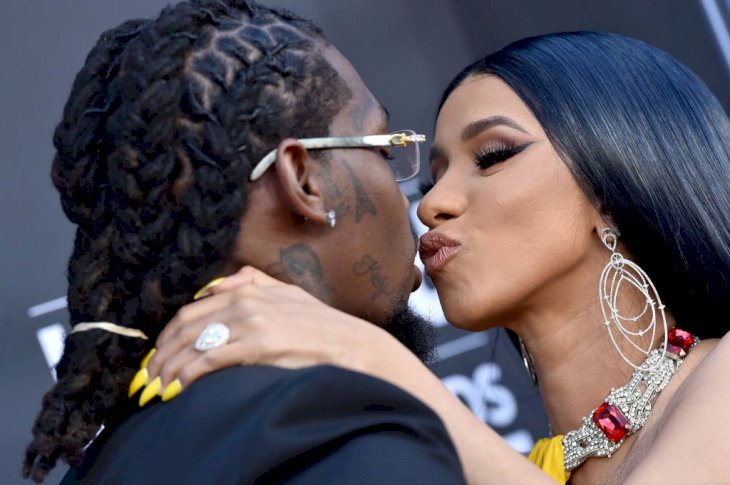 ---
THEIR ONE YEAR ANNIVERSARY
Cardi only gave fans a glimpse of her intimate proposal a year later. For the one year anniversary, she shared a snap to commemorate the date. The caption simply read, "TBT ...September 20th." How special! What do you think about their unique wedding day?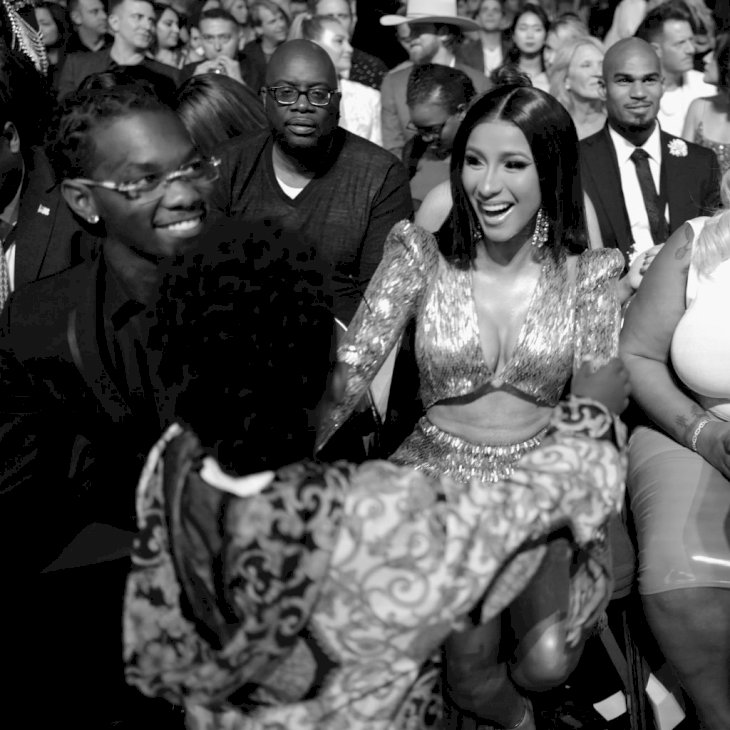 ---
THE SPLIT THAT CAME NEXT 
After their sweet vows in 2017, it was sad to hear rumors of a split looming a year later. There were suggestions of cheating on the side of Offset and Cardi came to the public in December 2018. She shared that they were now officially split up and fans were devastated (some were also happy about it!)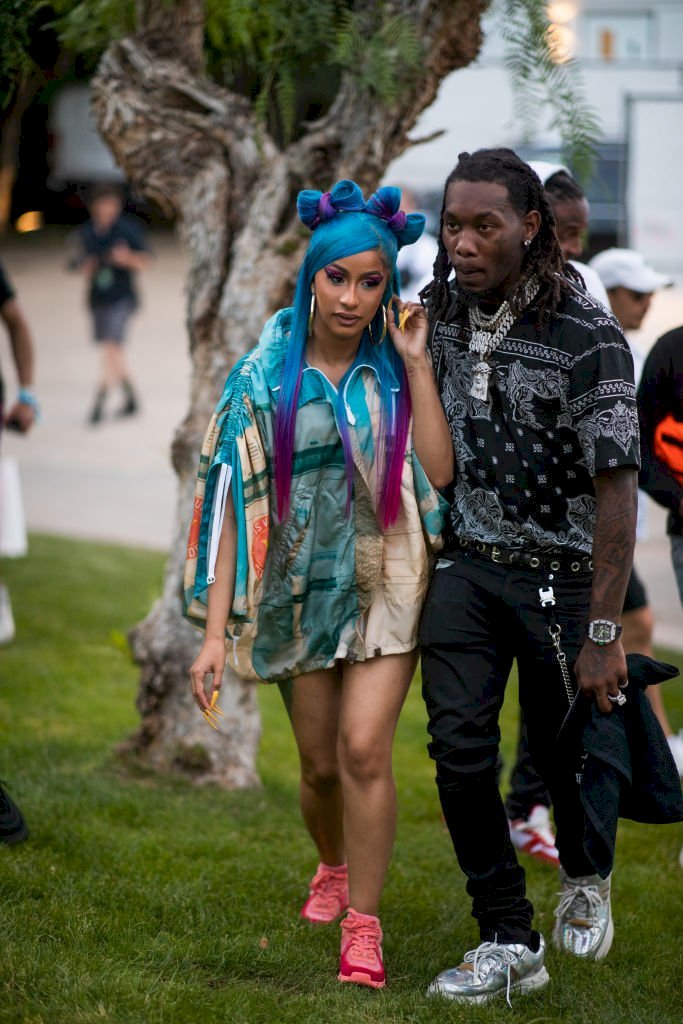 ---
IS IT TOO LATE TO SAY SORRY?
Before they went their separate ways, it seemed like there may be a light at the end of their tunnel. Offset took to social media to make amends first. He shared that he was a "selfish, messed-up husband." This was followed by a more elaborate way of saying sorry.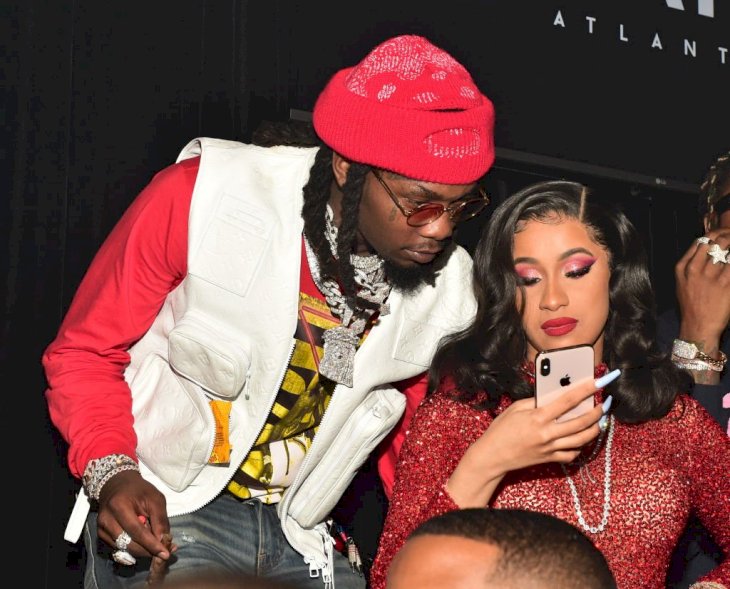 He again went on stage (like for her proposal) and asked for her forgiveness during one of her shows. He held up a massive card that read, "Take me back Cardi." This was in the midst of her Rolling Loud concert, was this sweet, or was this just groveling?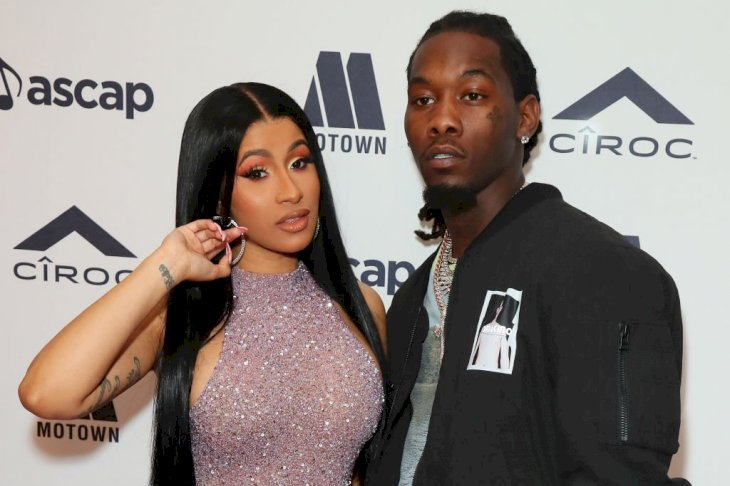 ---
CARDI'S FANS REACT - IN A BAD WAY 
The PDA (public display of affection) did not sit well with everyone. Concert goers and fans of the beloved star were unhappy at this move. Many said his remorse was fake and an online group of fans called him "toxic" and many other rude terms and names. But, what did Cardi think?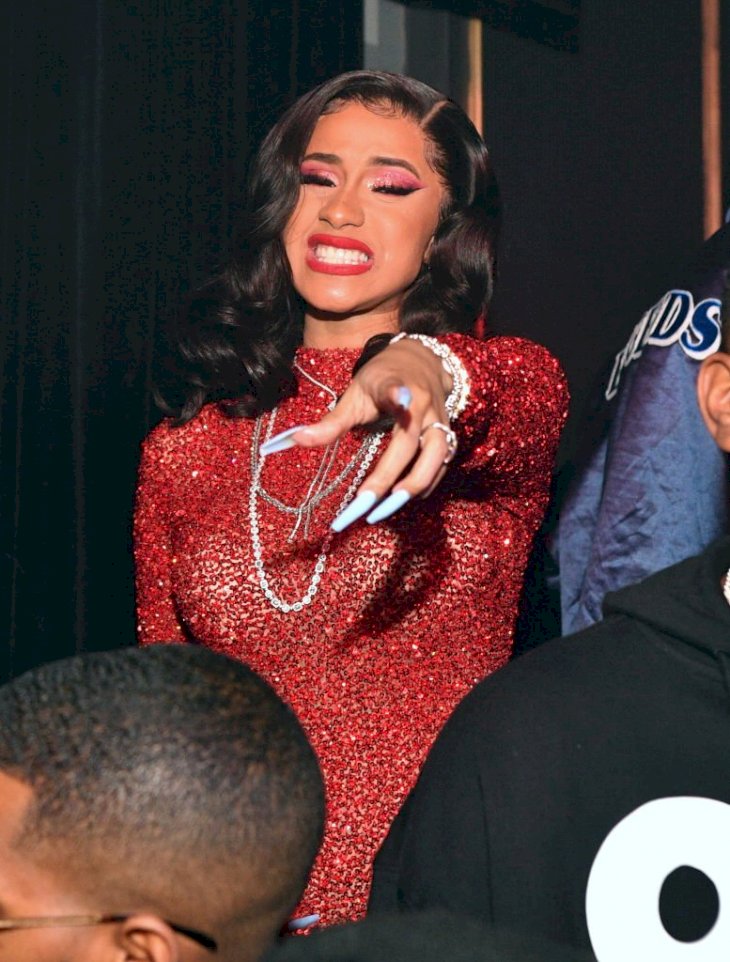 Well, the singer seemed genuinely touched by the gesture. He is her husband after all! She actually stood up for Offset and said, "I'm not saying that I'm gonna get back together with him, I just don't like that bashing online thing." She did then eventually patch things up with him. But would it last?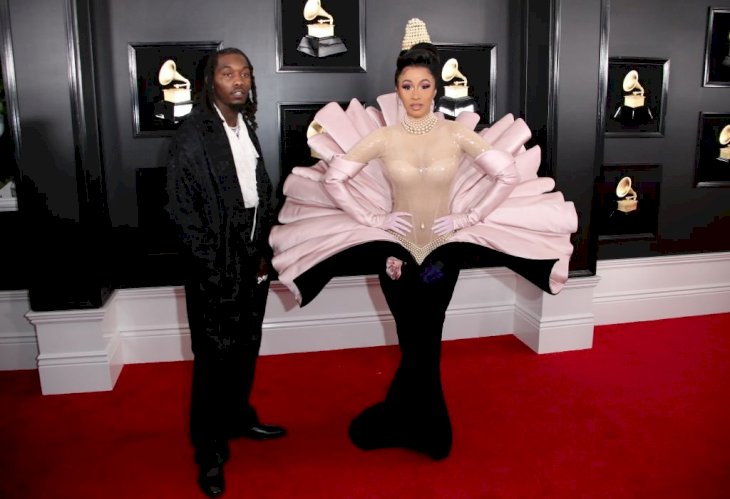 ---
WORKING ON THEIR RELATIONSHIP
During that same season, Cardi spoke with a magazine and shared her point of view. She explained that she wanted to try and make her marriage work. She said, [what he did was] "not right" but that "I ain't no angel". Fans did not like that she took on some of the blame when her partner was the one in the wrong.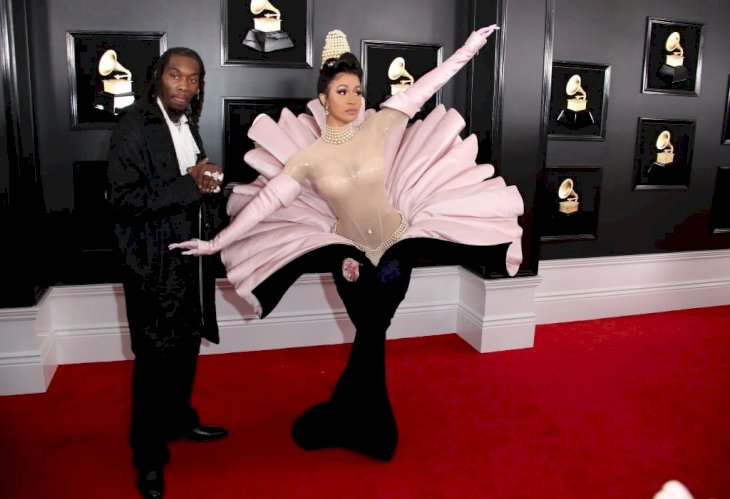 A year later, they celebrated two years of marriage and all seemed good. The post was captioned, "We keep learning and growing. That's what marriage about." However, it seems her fans were right.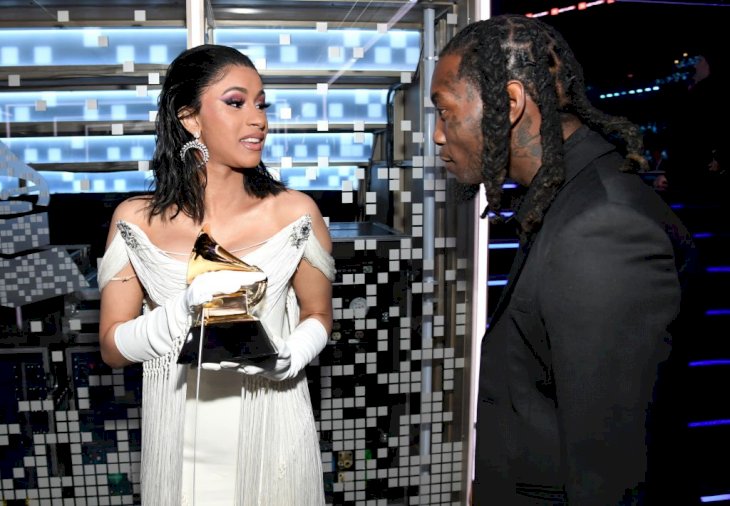 ---
A SEPERATION IS ON THE TABLE AGAIN 
This year, in 2020, it seems like the bells have finally rung to signal the end of Cardi and Offset. He could not keep his unfaithfulness out of their union and Cardi had enough. Court records have now confirmed their split is in motion and state that Cardi wants "primary custody" of their daughter.
So, it seems like Offset will pay his dues for "support and maintenance" and they will attempt to co-parent their little one. The pair are staying in a "bona fide state of separation [and there is] no prospects for reconciliation." All of their assets will also be split evenly amongst them.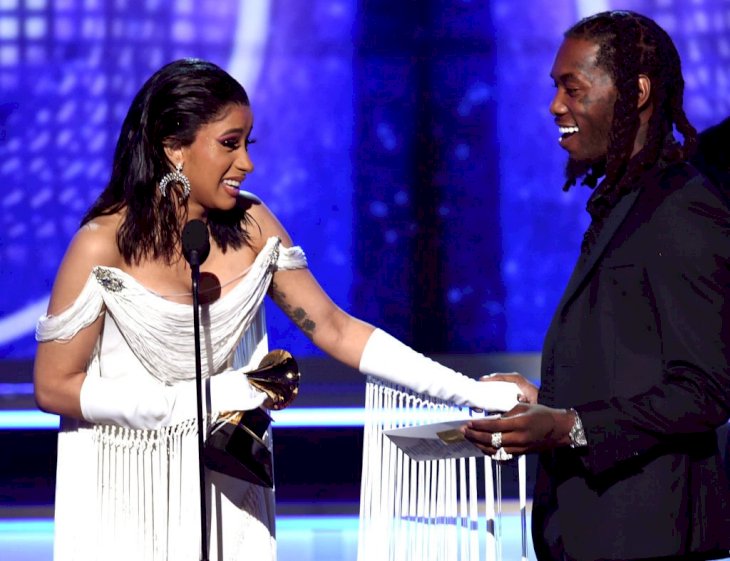 ---
CARDI B SPEAKS OUT AND SAYS IT WASN'T JUST "THE CHEATING" 
She spoke about their split and said, "Nothing crazy out of this world happened, sometimes people really do grow apart. I've been with this man for 4 years. I have a kid with this man, I have a household with this man. Sometimes you're just tired of the arguments & build up." This was a moving and honest interview for sure.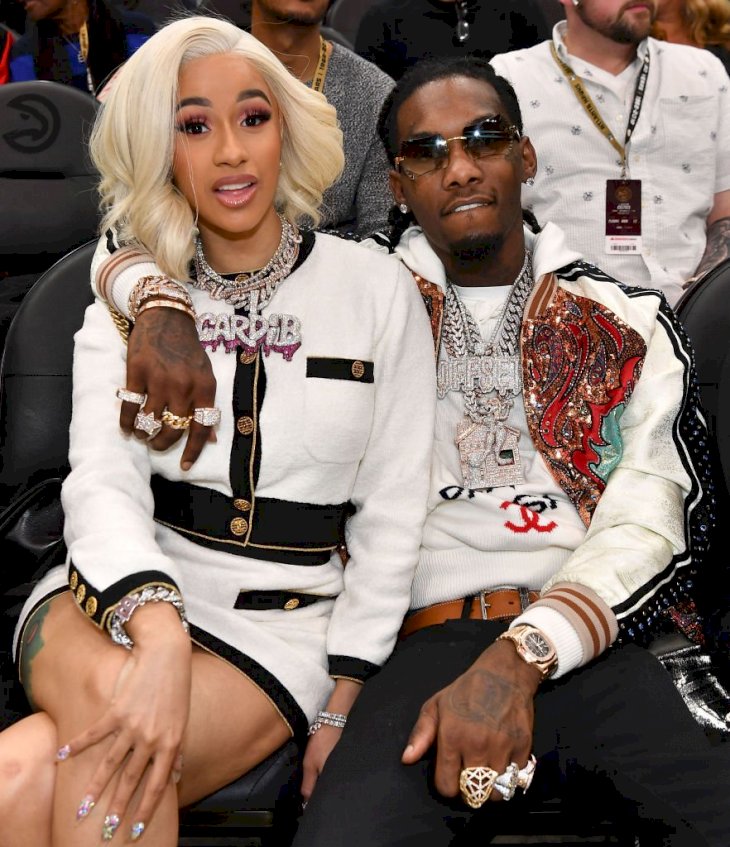 ---
WHY CARDI HAS NOT SHED A TEAR FOR OFFSET
Cardi was very clear about her own emotional state. She told fans not to worry about her, expressing, "I'm okay. I wanted to let y'all know I have not shed not one tear. Every single time that this guy has been so crazy, so [messed] up and it hits the media, I'm always crying, always sad because I don't like that type of [stuff]." So what changed this time?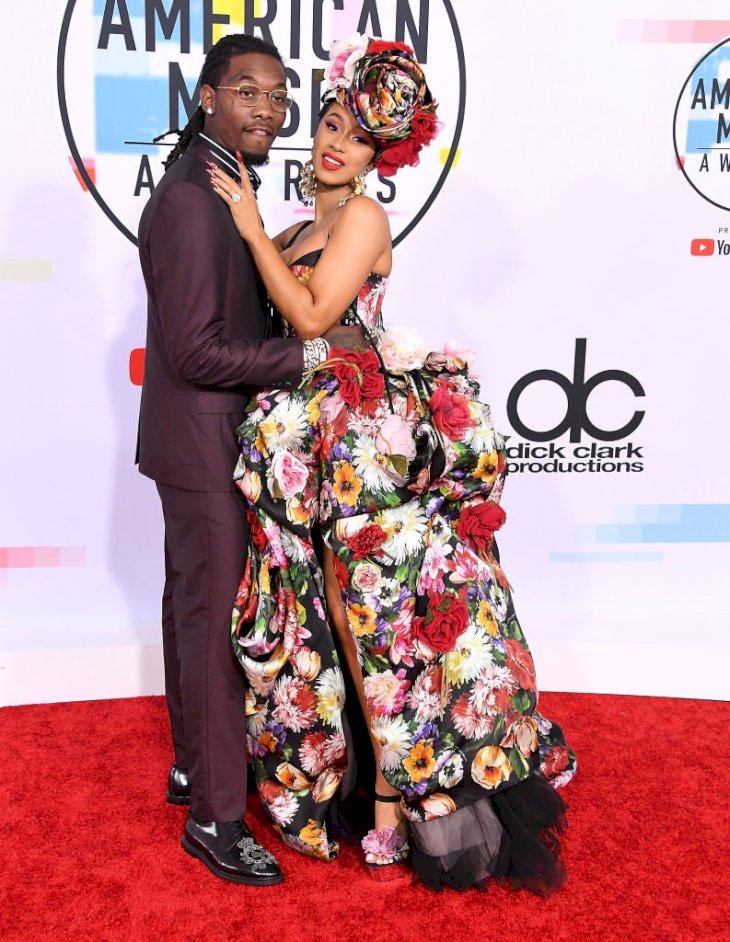 This time there were no tears because of disharmony in their relationship. She said, "This time, I wasn't crying. You want to know why? The reason for my [split] is not because of none of that [stuff] that ever happened before. It's not because of cheating. I'm seeing people like, 'Oh, he has a baby on the way.' That's a whole ... complete lie."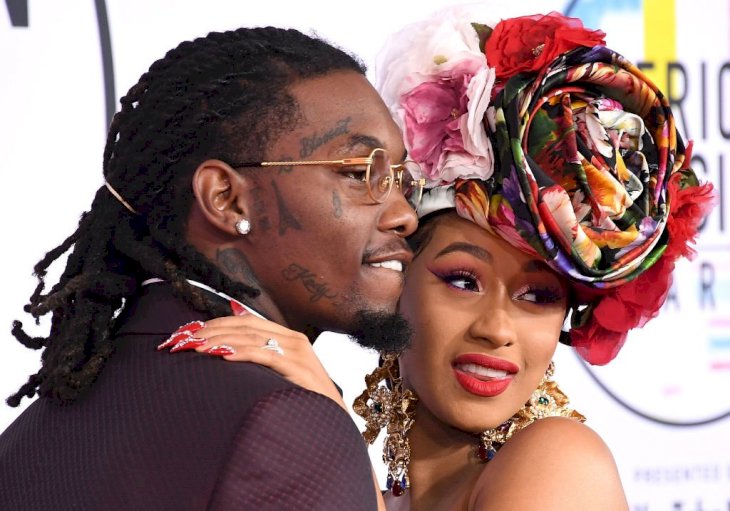 ---
THE REAL REASON FOR THEIR FINAL SPLIT
The truth behind their split finally came out. Cardi said, "I just got tired of arguing, I got tired of not seeing things eye to eye. When you feel like it's just not the same anymore, before you actually get cheated on, I'd rather just leave … Nothing crazy out of this world happened, sometimes people really do grow apart."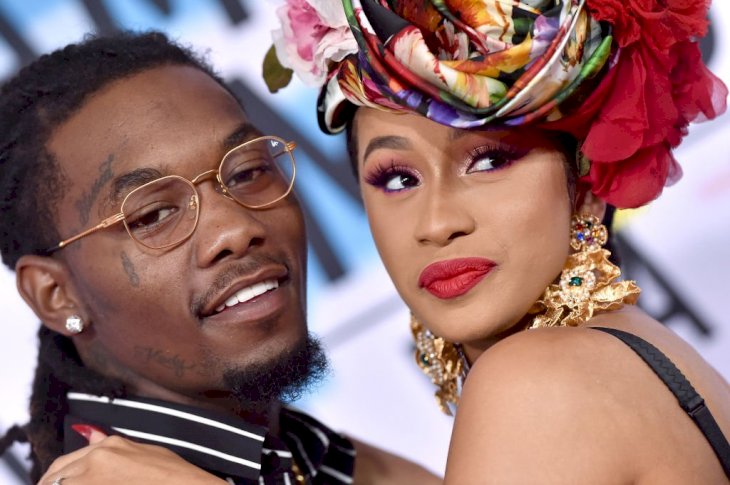 She continued, "You get tired sometimes and before something bad happens, you leave. What is so bad about that?" Makes sense, Cardi, just do what is best for you! It has been a long journey for these two and some are still hoping they will get back together again. 
---
CARDI AND OFFSET ARE SPOTTED TOGETHER AGAIN!
The media went wild recently when they got wind of a new Cardi and Offset story. The duo was spotted kissing recently, can this be true?! The kiss happened at the rapper's 28th birthday party and came only one month after she filed for separation. There were also more instances of dancing and other interactions throughout the evening!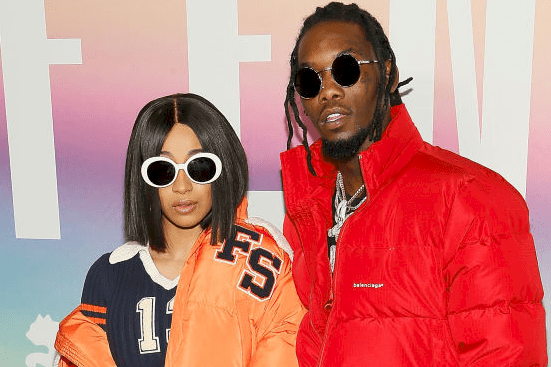 ---
WHAT DOES THIS MEAN FOR THEIR RELATIONSHIP?
Fans have been wondering if this news means the estranged lovers are now back together. Well, it is possible. Offset was recorded saying "I miss MRS. WAP," when someone asked him why he looked so stressed. The pair have yet to confirm or deny that they have patched things up so only time will tell!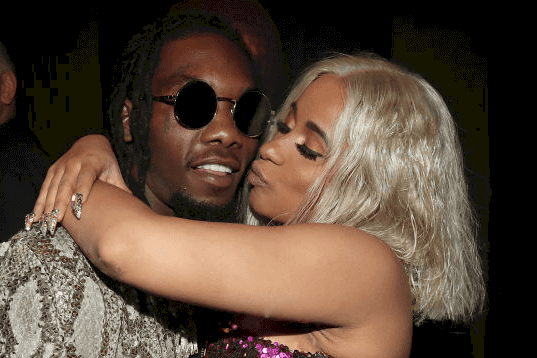 What do you think about Cardi and Offset's rollercoaster relationship? We would love to hear what you think! Leave us a comment and be sure to click the share button if you liked this article.