The Private Life Of Christina Anstead
Christina Anstead shocked the world with her announcement on Instagram that she's finally splitting up with her husband Ant Anstead! She has been keeping it real and candid. But how does she keep up in life? What is she up to now? Only one way to find out, read on.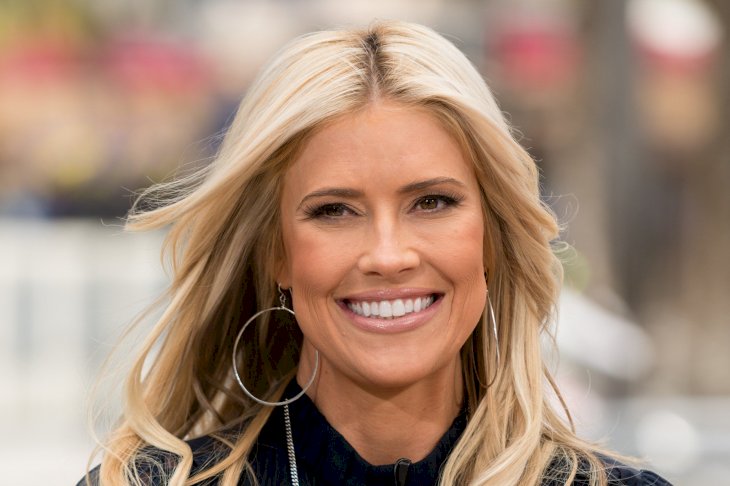 ---
MYSTERIOUS EARLY LIFE
On July 9, 1983, Christina Anstead was born as Christina Meursinge Hack in Orange County, California. She had a sister named Carly who is ten years younger than her and currently lives in Australia, studying marine biology. Their facial features scream undeniable resemblance!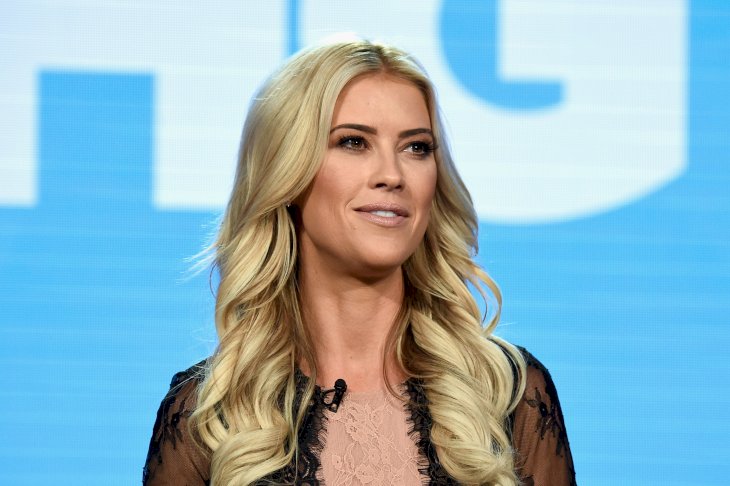 Moreover, Christina's childhood remains a mystery for only her college years, and her life after it had much information. She pursued a business and design course in college. Then she began working as an agent in the real estate industry after her graduation. Other than these, there's nothing about her early life that was publicly recorded.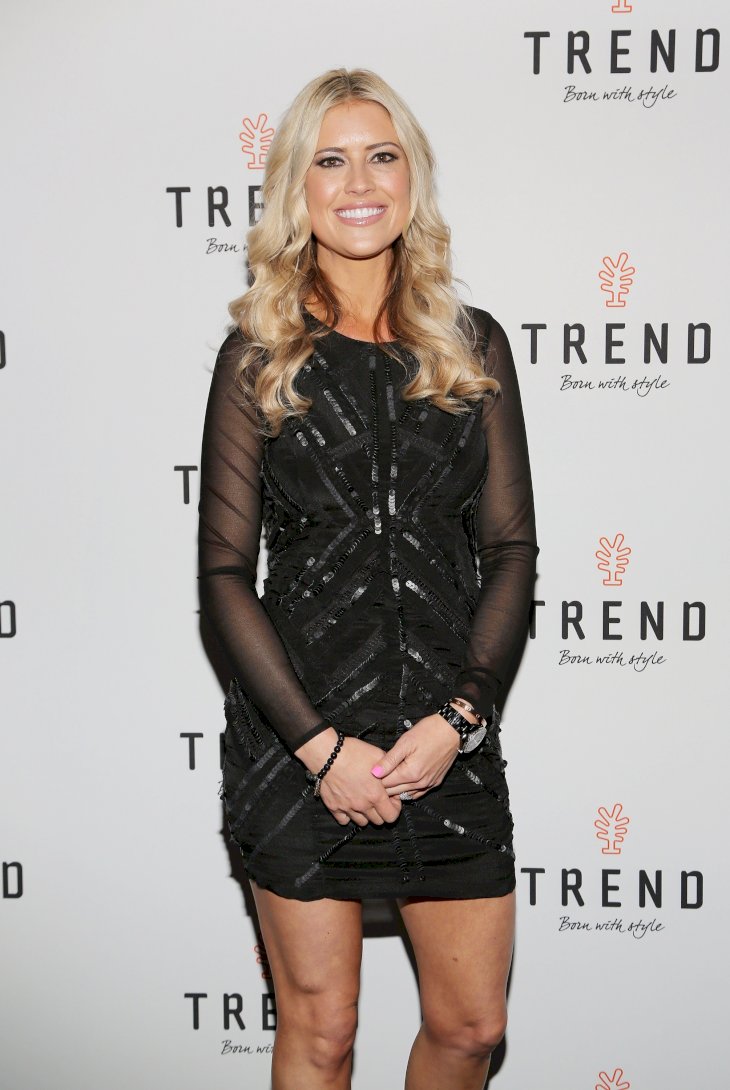 ---
WHAT FLIPPED HER LIFE
Christina developed a knack for finding good properties and interior design while working in the agency. Then she decided with her then-husband Tarek El Moussa who was also working as an agent at that time to open a real estate agency named "Tarek and Christina: The El Moussa Group". Their business ran successfully until the 2008 stock market crash.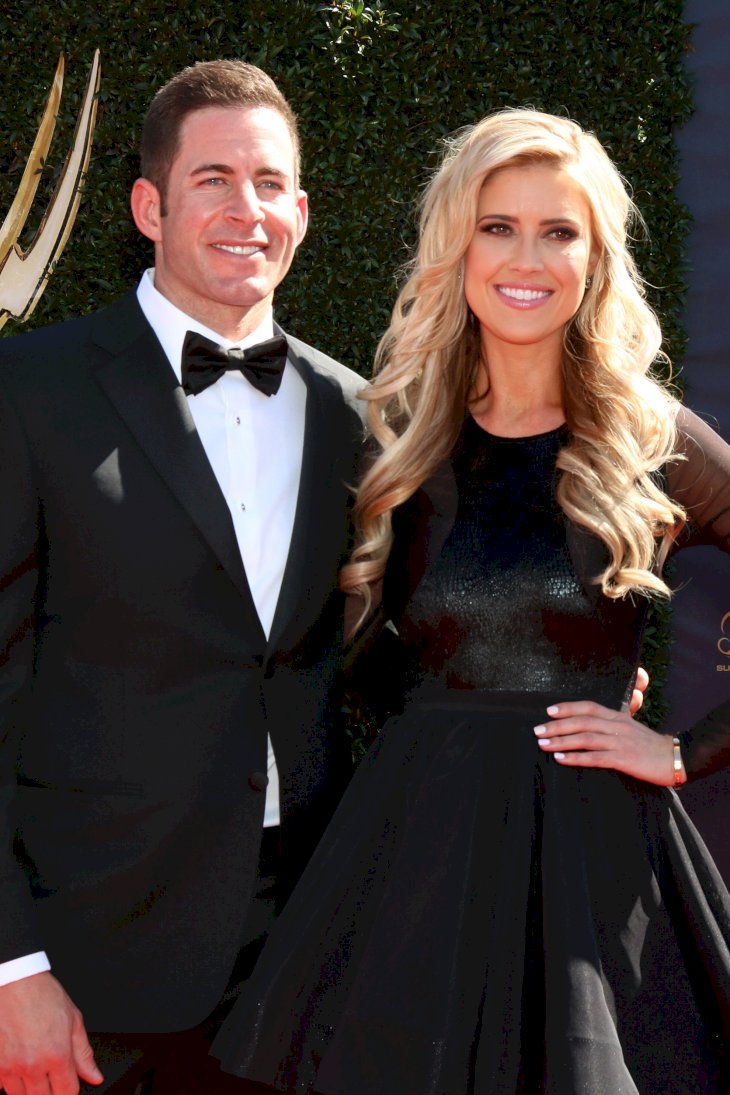 In 2010, they were able to earn a modest profit in their first house flipping which motivated them to continue their passion. Years later, their career became a huge success, and never did they imagined that the simple video made by Tarek while documenting the process of their house flipping would be their milestone for it!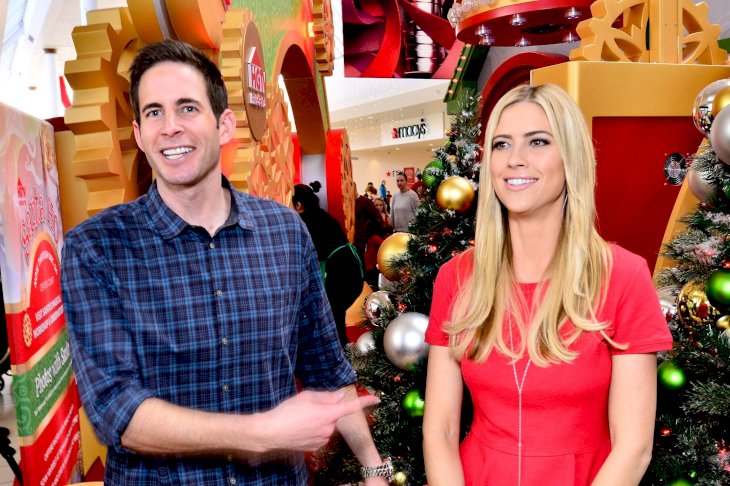 ---
FLIPPING HOUSES IS HER THING
Christina signed to the HGTV alongside Tarek after their video was accepted by the producers. Fortunately, they began appearing for the channel's weekly program titled, 'Flip or Flop' which premiered in April 2013. For over a hundred episodes, the TV series has been successful and currently running it's Season 8.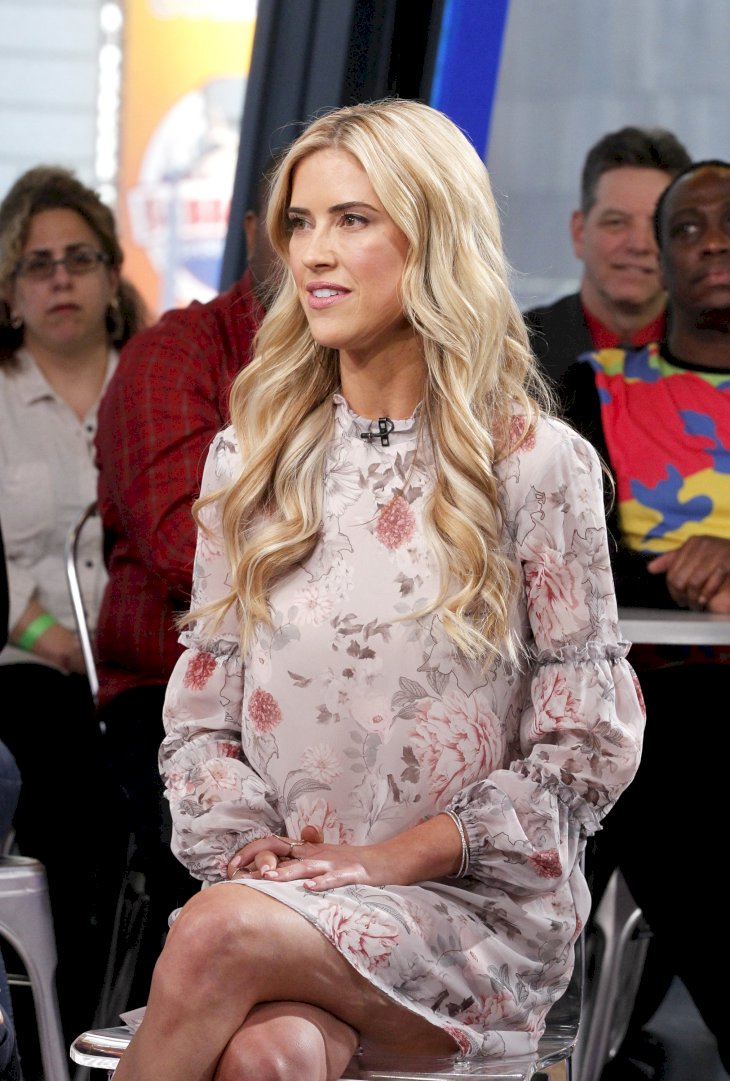 She also has her own spin-off series, 'Christina on the Coast', which flaunts her incredible house flipping skills especially in the first episode where she renovates her house into a new home. She holds training sessions too through a real estate investment program, 'Real Estate Elevated' together again with El Musso. Additionally, she co-wrote two ebooks with him.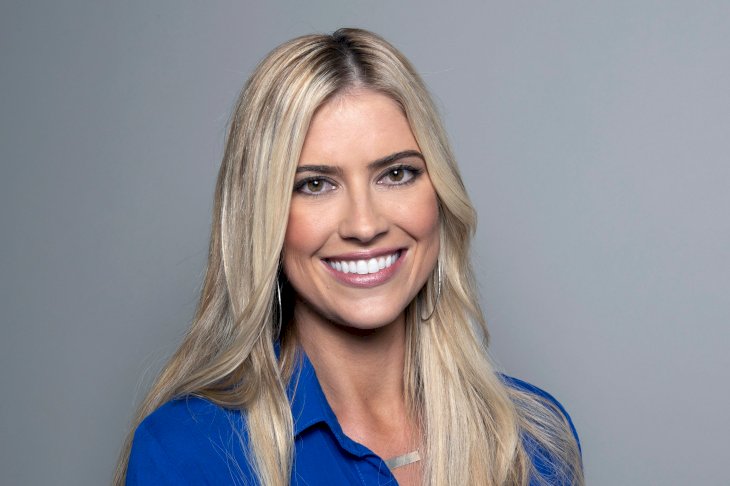 ---
SHE'S AN AVID READER OF THRILLER AND MOTIVATIONAL BOOKS
If you happen to follow Christina's life via Instagram, we bet you would notice that aside from her passion for flipping houses, she had a love for hardbound books! She loves to read mystery books that could challenge her and books that could uplift her spirit. 
Christina's favorite thriller books include "The Girl on the Train," "The Kind Worth Killing," "Luckiest Girl Alive," "The Woman in Cabin 10," "The Dry," "The Nightingale" and "Before I Sleep." She also reads motivational books such as  "Eat Pray Love," "#Girlboss," "You Are a [expletive]—: How to Stop Doubting Your Greatness and Living an Awesome Life" and The Bible.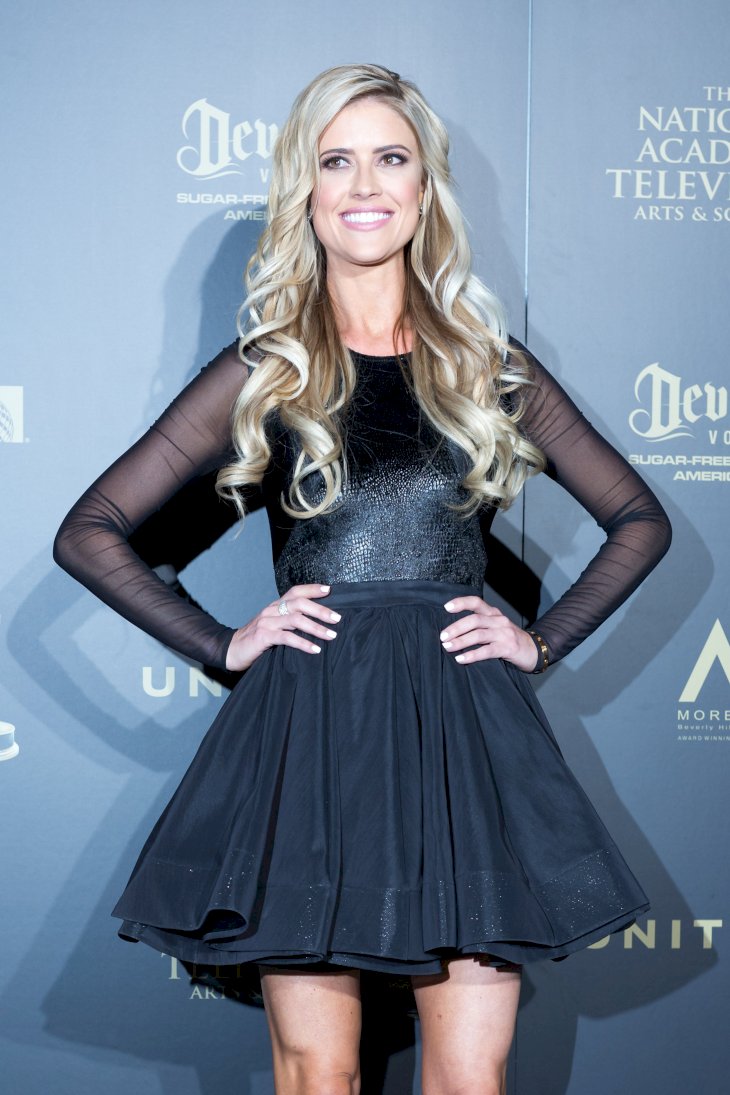 ---
PARTNER IN BUSINESS AND IN LIFE
You might already notice that most HGTV series centered in the husband-wife duos so this one should sound unsurprising to you! Christina was already married to Tarek before the premiere of their HGTV show 'Flip or Flop' in 2013. They tied the knot in Coronado Island, San Diego in spring 2009. Working together for years, sprung love between them.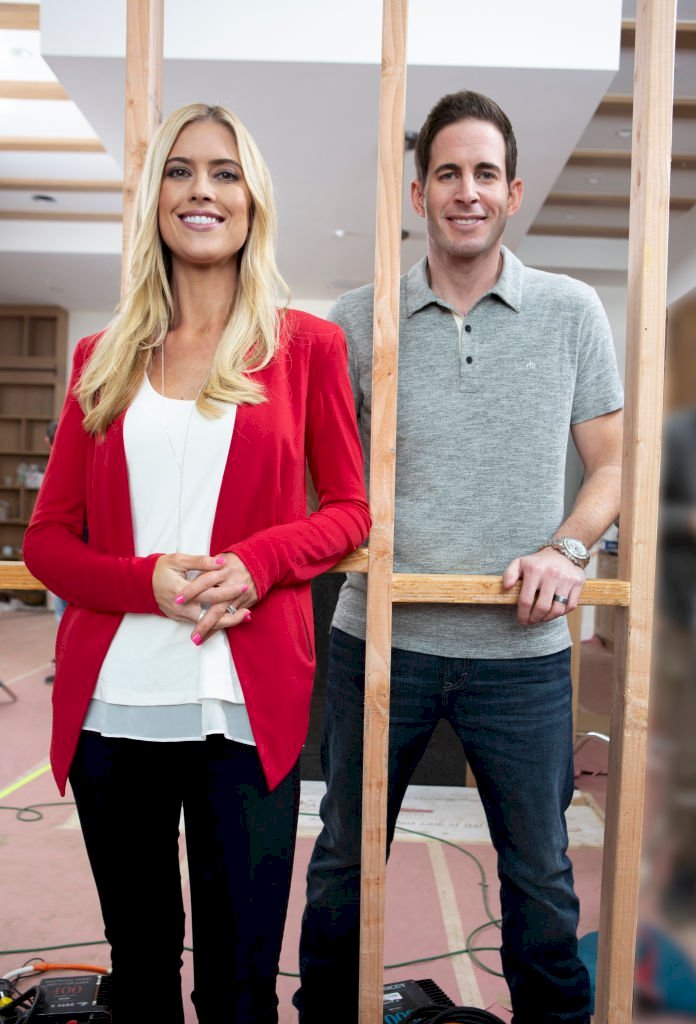 In September 2010, the couple welcomed their first child named Taylor Reese, and in 2015, a son named Brayden James. Their success in their series was almost canceled midway through their first season but by 2016, more than 2.5 million people were watching 'Flip or Flop" and has been running with eight seasons.
---
SHE HAD TROUBLE HAVING A SECOND CHILD
When you thought that Christina and Tarek were busy enough flipping houses to face distressing situations in their home, you're wrong. Things didn't go smoothly shortly after their show started. They had their first child a year after their marriage but their quest for a second child wasn't as progressive as they thought it would be.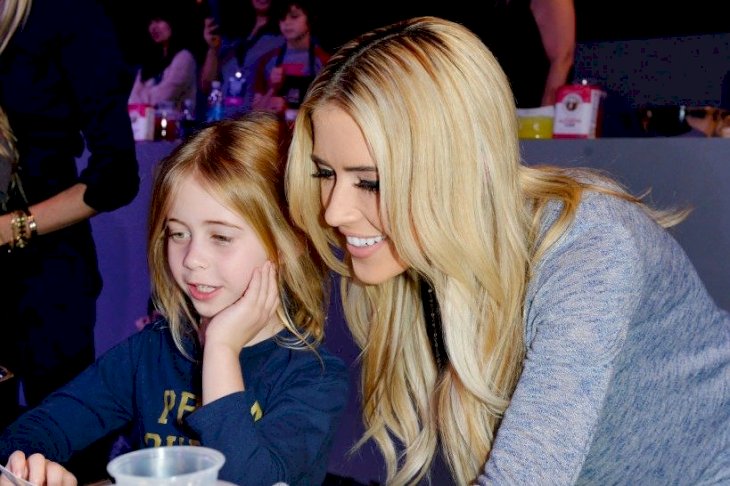 Tarek was diagnosed with cancer. So, the couple decided on another option. Unfortunately, the first attempt failed and the second attempt ended in miscarriage in 2014. Christina almost gave up but she got pregnant again and baby Brayden was born to the couple in the summer of 2015.
---
HER HAPPY PILL IS WORKING OUT
You probably already know how busy Christina is balancing her life and career at the same time. But still, she never forgets to set aside time for her health. In fact, she said in her interview with the nutritionist Clara Clark that even though she had a busy lifestyle, she always makes sure to make working out as a priority. "Working out is my 'happy pill'" she shared. 
Even during her 2015 pregnancy, she did prenatal work out every morning and walked on the treadmill for two or three times a week. In her interview with HGTV Insider's David Bromstad, she revealed that the gym is her sanctuary at home.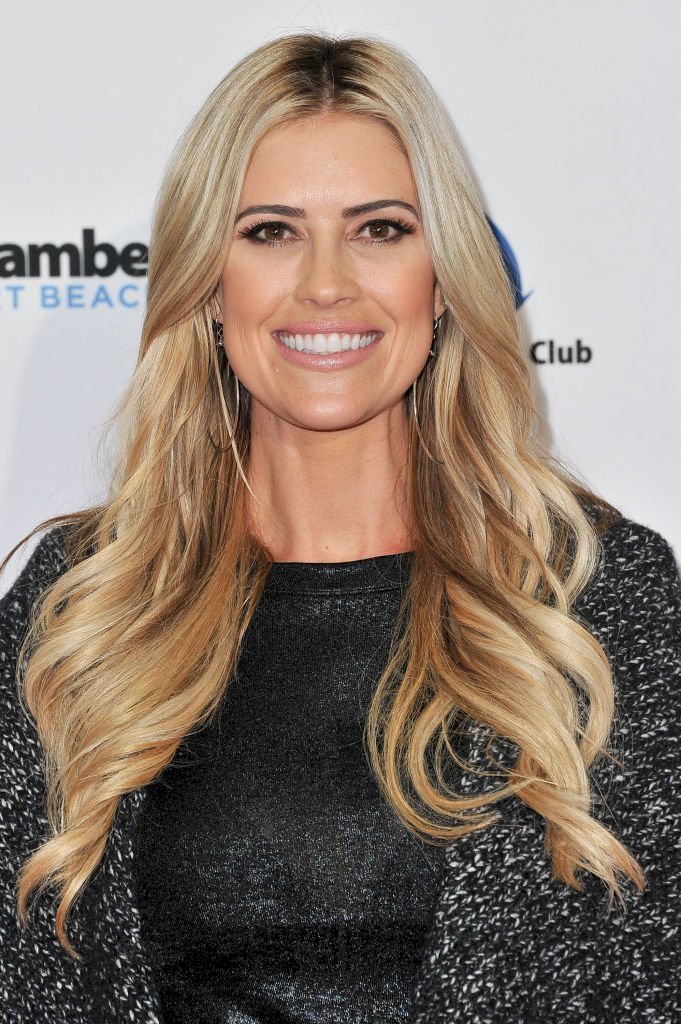 ---
THE SHOW MUST GO ON
The couple endured plenty of misfortunes in their home but after seven years of marriage, they secretly separated in May 2016. Guess they could no longer bear things between them especially during an event involving the police. It made their split publicly known as the couple explained in a statement that they had an unfortunate misunderstanding about that incident.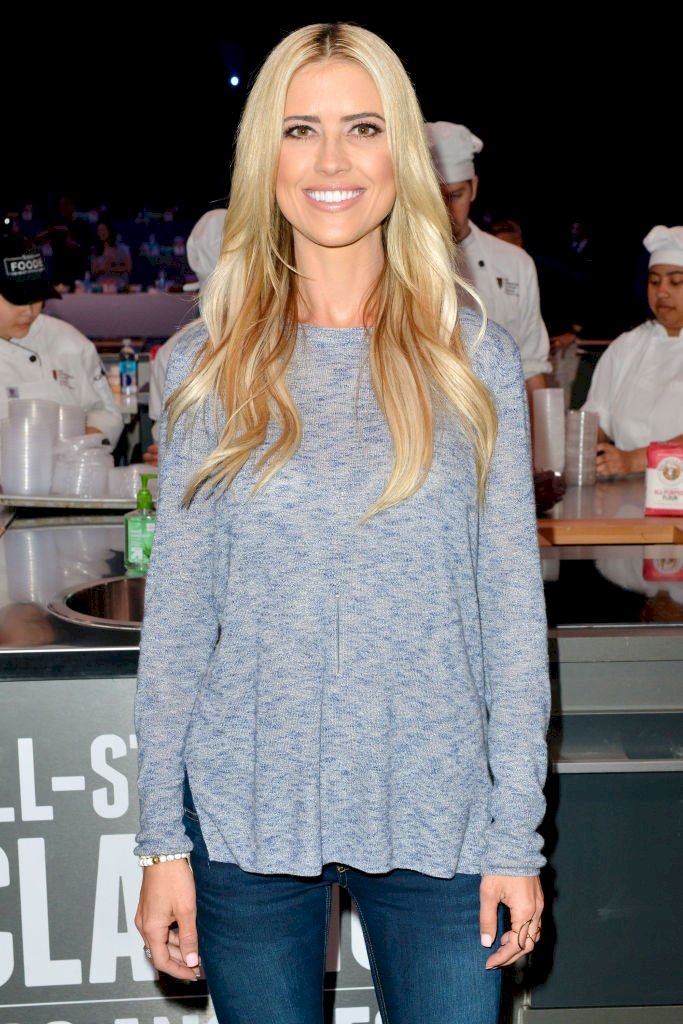 Tarek El Mossau filed for divorce in January 2017 and it was finalized only a year later. Also, their joint company 'El Mossau" was dissolved after the divorce. However, the couple decided to continue appearing on their TV show together despite their separation. For them, the show must go on even when their marriage had come to its end.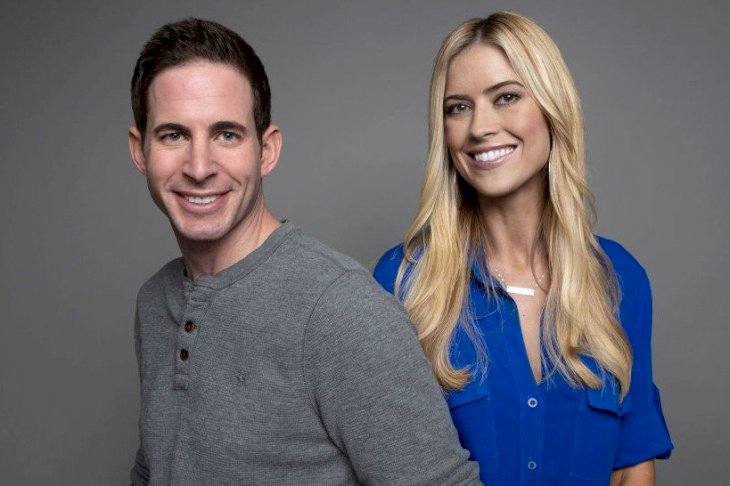 ---
FOUND LOVE WITH THE BRITISH CAR SHOW HOST
Shortly after a year later from her divorce to ex-husband Tarek, love started to spring up again in Christina's life. She met the British Wheel Dealer's host Ant in late 2017 through a mutual friend that introduced them to each other. Their relationship remained private for a couple of months until it was finally confirmed in January 2018.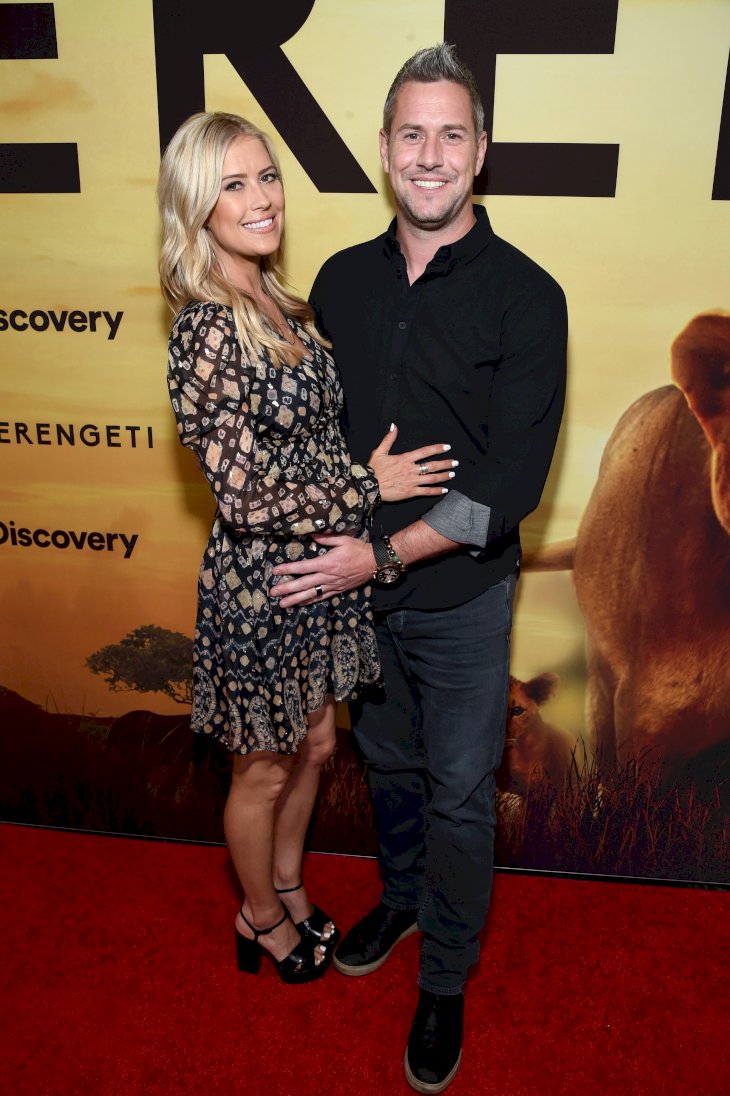 Things started smoothly for the couple even though both had children in their previous marriages. Christina loved how understanding and supportive Ant was with her decisions particularly in working on a new season of Flip or Flop with her ex-husband Tarek. Ant wasn't bothered at all but instead considered his wife and Tarek as 'inspiring professionals'.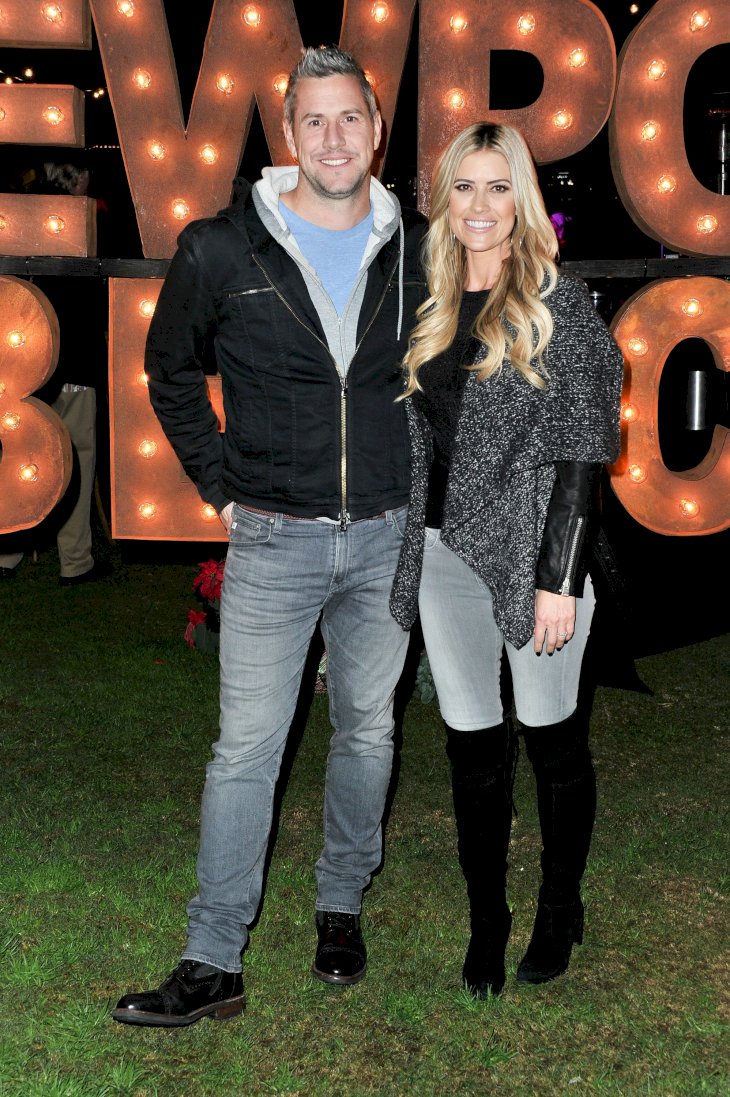 ---
SECRET ENGAGEMENT LEADS TO SECRET WEDDING!
In late December 2018, the couple invited 70 guests over their Newport Beach, California home to attend a holiday boat parade. But what they didn't know was that they were attending the couple's wedding instead! The guests were surprised because only a few of them knew that the couple was engaged! "We didn't want all the fuss," Christina told People.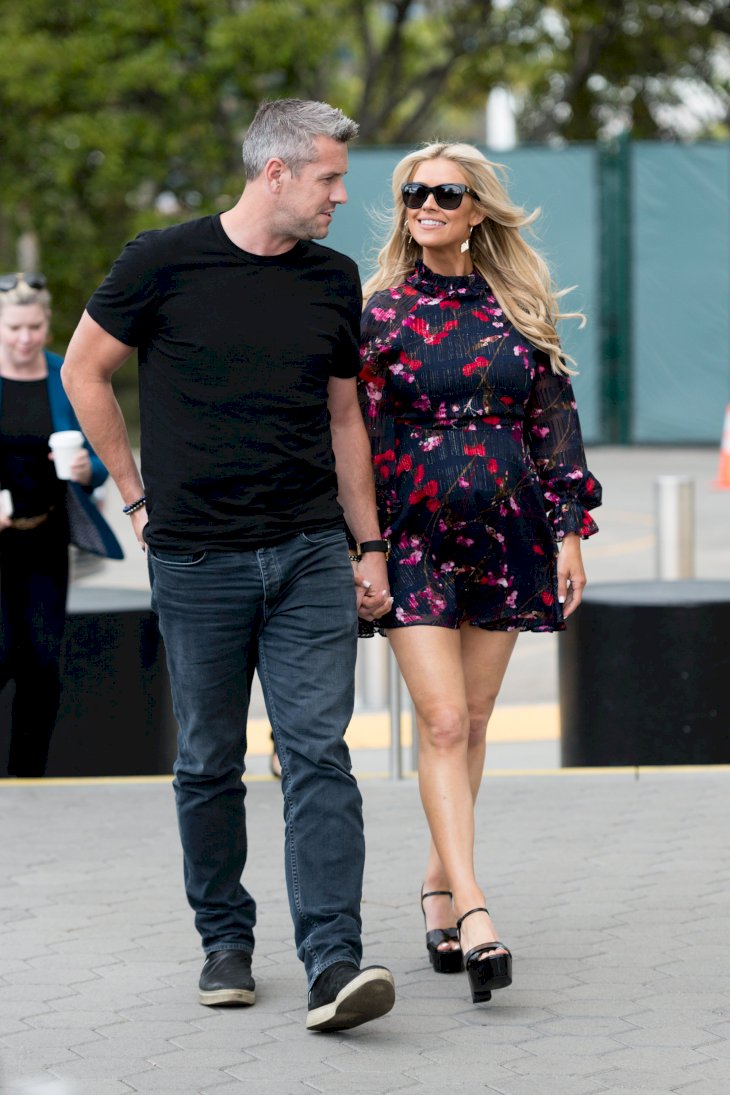 They had an intimate ceremony with only the closest people in their life to witness their big day. Few months after their marriage, the couple announced that Christina was pregnant and was expecting the baby to be born in Fall. In September 2019, they welcomed their first child name, Hudson London Anstead. 
---
ANOTHER UNFORTUNATE EVENT IN HER LOVE LIFE
When finding love after a divorce wasn't an easy thing, facing another divorce would be far too challenging to handle. Recently on September 18, the 'Flip or Flop" star announced on her Instagram that she was separating from Ant after less than two years of marriage. "Ant and I have made the difficult decision to separate," Christina wrote. 
It feels like yesterday that the fans witnessed the couple's chemistry on Christina's own spin-off Christina on the Coast. But now, they were in the middle of processing their divorce. It's unbelievable how fast the night changes! Even Christina never thought that her marriage with Anstead would end so soon. Still, the couple keeps everything as cordial as possible.
---
ALL THEIR WEDDING PHOTOS ON INSTAGRAM WERE TAKEN DOWN 
After Christina's announcement on her Instagram, the HGTV star seems to be decluttering her feed these days. She has deleted their wedding photos but decided to keep several other traces of her romance with her now estranged husband- their selfies, photos of them when they announced their son's birth, travel shots, and pictures of them dating in California.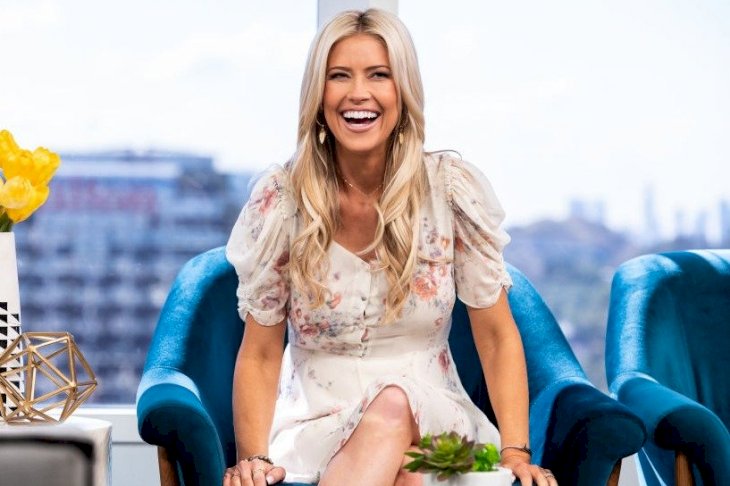 ---
HER ESTRANGED HUSBAND FINALLY SPEAKS UP AFTER THEIR SEPARATION
The British car show host Ant Anstead post a black-and-white photo of himself and his wife on Instagram with a statement saying, "Anyone who really knows me knows that I don't like to share private matters publicly "I have remained silent while holding on to hope. I never gave upon us. I pray Christina's decision brings her happiness."
Christina also posted on her Instagram, "We are grateful for each other and as always, our children will remain our priority," she said. "We appreciate your support and ask for privacy for us and our family as we navigate the future." Indeed, this will be a difficult year for both parties. 
---
SEEMS THAT THEY ARE NEVER EVER GOING BACK TOGETHER
Following her announcement of separating from Ant, she wrote a candid post to share about her life. "I live in a state of anxiousness and I'm so used to it that when it's not there I tend to feel a void and hop into something that causes the feeling I'm used to. This can be good and bad."
And she continued with a strong message saying, "Instead of getting stuck in these "setbacks" I choose to look at these challenges as opportunities to grow…I'm messy, I'm real and I'm working on healing…I'm taking time to clear the "noise" and focus on myself and the kids." Hopefully, she will get better and stronger soon.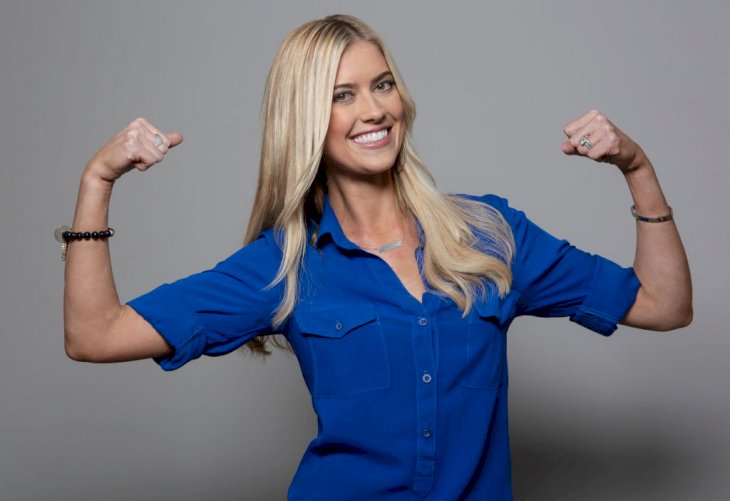 May we all find inspiration in Christina's life story. There's a lot going on in her life right now but still, she remains motivated to keep moving forward. As she had shared in her Instagram post, "...let us not be so hard on ourselves. Besides, "We are all a work in progress." Do you agree? Leave us a comment and click the share button if you liked this article! 
ⓘ The information in this article is not intended or implied to be a substitute for professional medical advice, diagnosis or treatment. All content, including text, and images contained on, or available through this AMOPLANET.COM is for general information purposes only. AMOPLANET.COM does not take responsibility for any action taken as a result of reading this article. Before undertaking any course of treatment please consult with your healthcare provider.