Behind Justin Timberlake and Jessica Biel's Hollywood Romance
After surviving some turbulence in their marriage, Justin Timberlake and Jessica Biel pleased fans when they welcomed a new baby. By all means, a relationship is allowed the space to turn over a new leaf and bring in a fresh season of endless possibilities. Let's dive into a timeline of Justin Timberlake and Jessica Biel's relationship!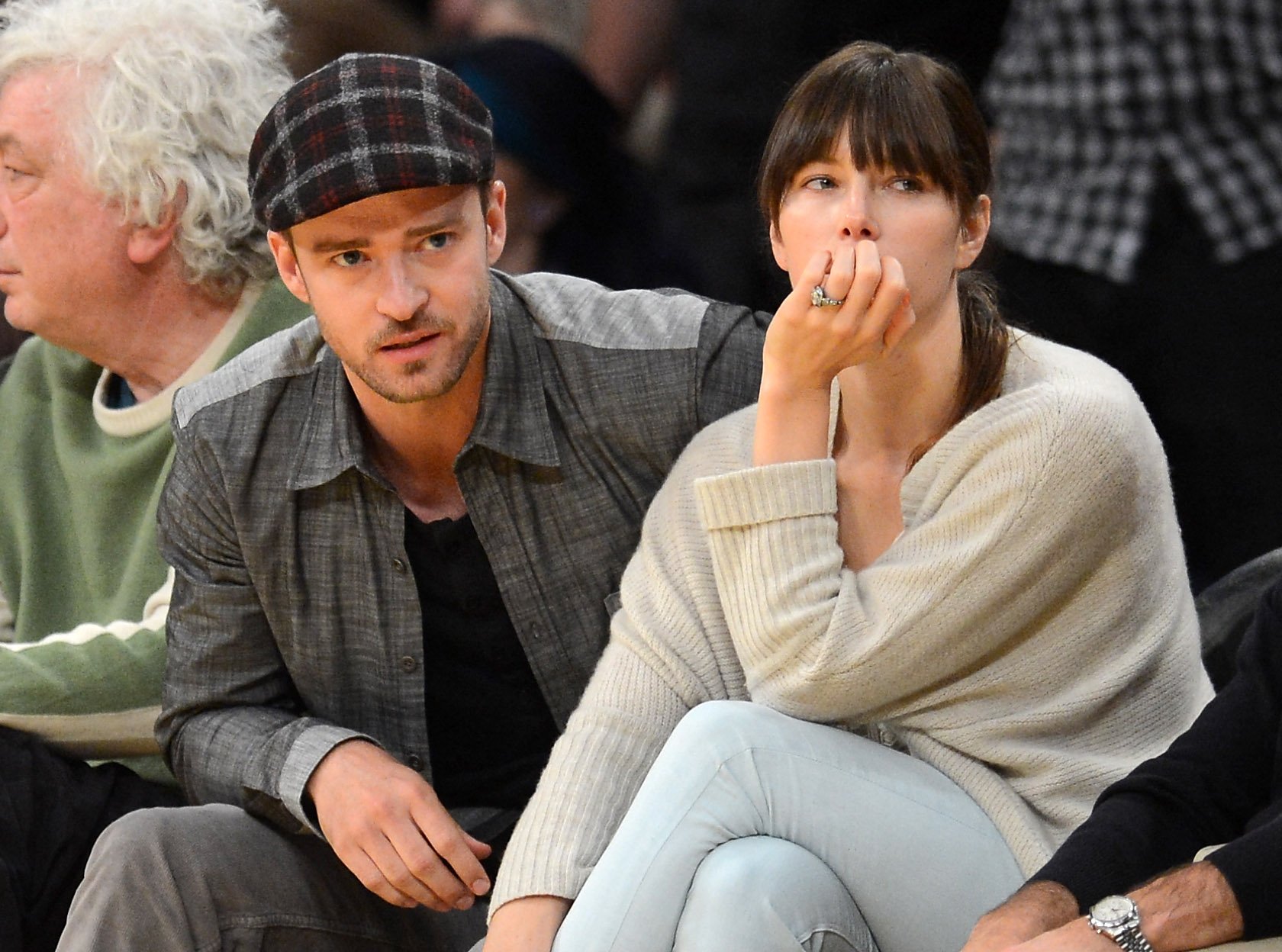 ---
IT STARTED WITH A PARTY
Their fairy tale started back in 2007, when they met by chance at a party Justin Timberlake threw for a friend of his. Though he'd just got out of a relationship with Cameron Diaz, and Biel had just split from actor Chris Evans, she instantly caught Timberlake's eye at the party, prompting him to later call her and ask her on a date.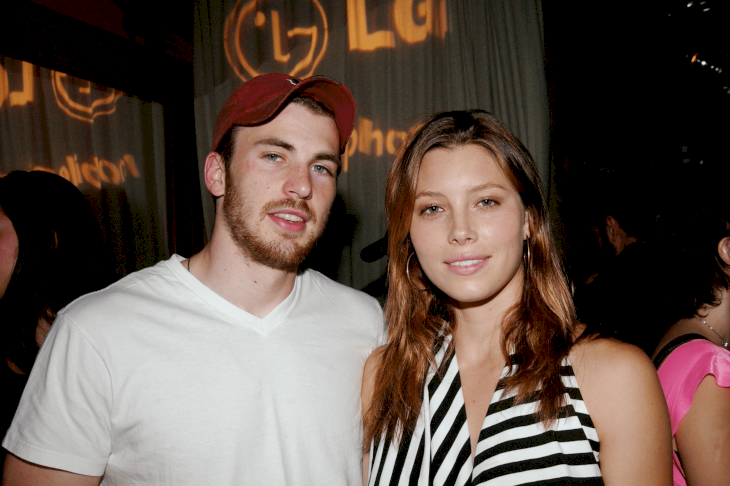 ---
In an interview with US Weekly, Timberlake admitted that he didn't want to ask her out via text, and preferred a more old-fashioned approach, by telephone. He thinks chivalry does not have to die with the birth of the Internet.
---

"The way I see it, if you're asking a girl out on a date, it's only right to do it in a way that she can hear your voice. I had to be pretty persistent in order to get her to say yes."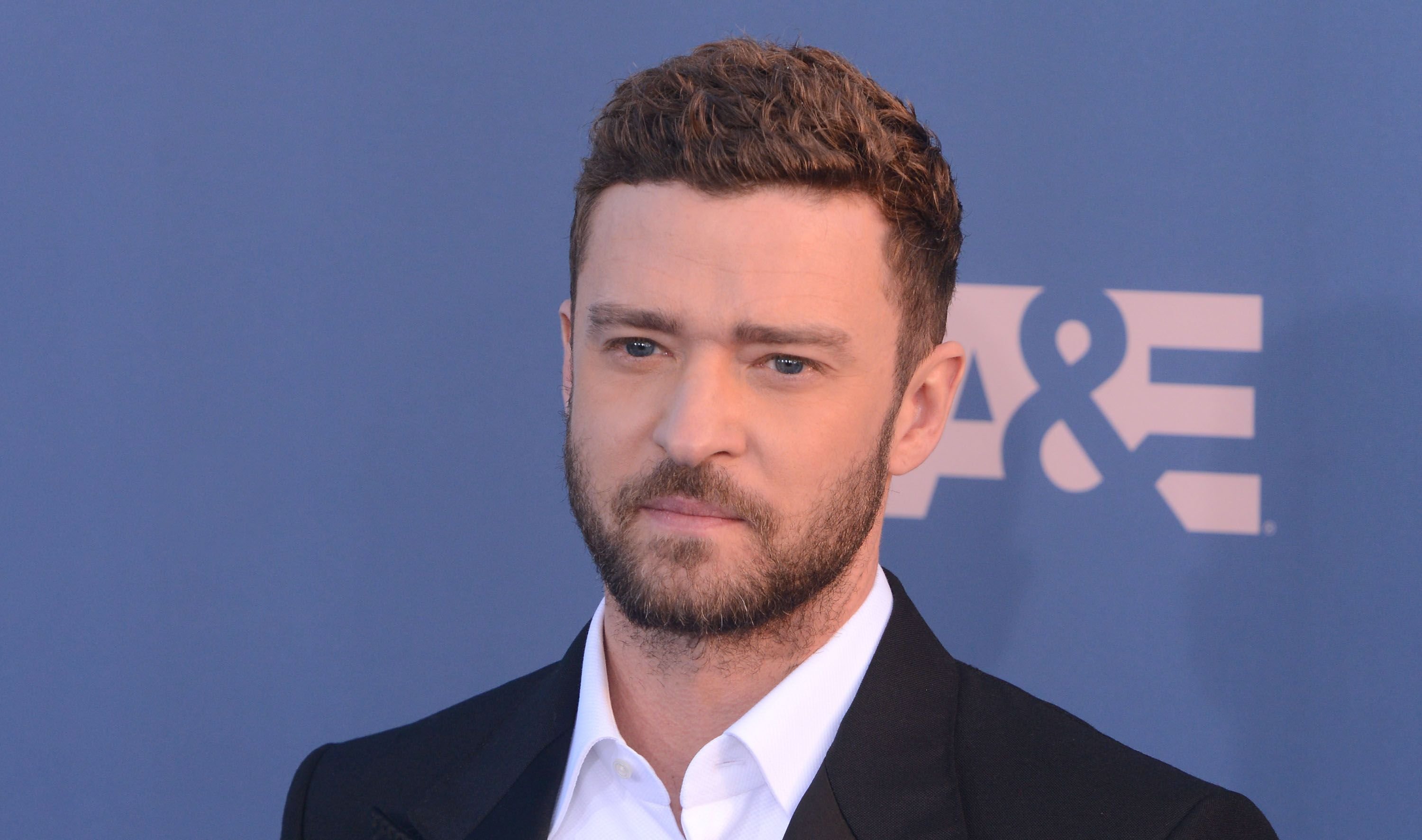 ---
Luckily, the singer admits to being pretty tenacious, and in the end, she agreed. Despite his gentlemanly ways, however, the couple took the relationship very slowly. Because Justin was on tour, Biel admitted to James Corden that initially, they just spoke on the phone for hours at a time.
She said, "We didn't kiss for a very long time because he was on tour, and we were talking on the phone, like normal preteens do!"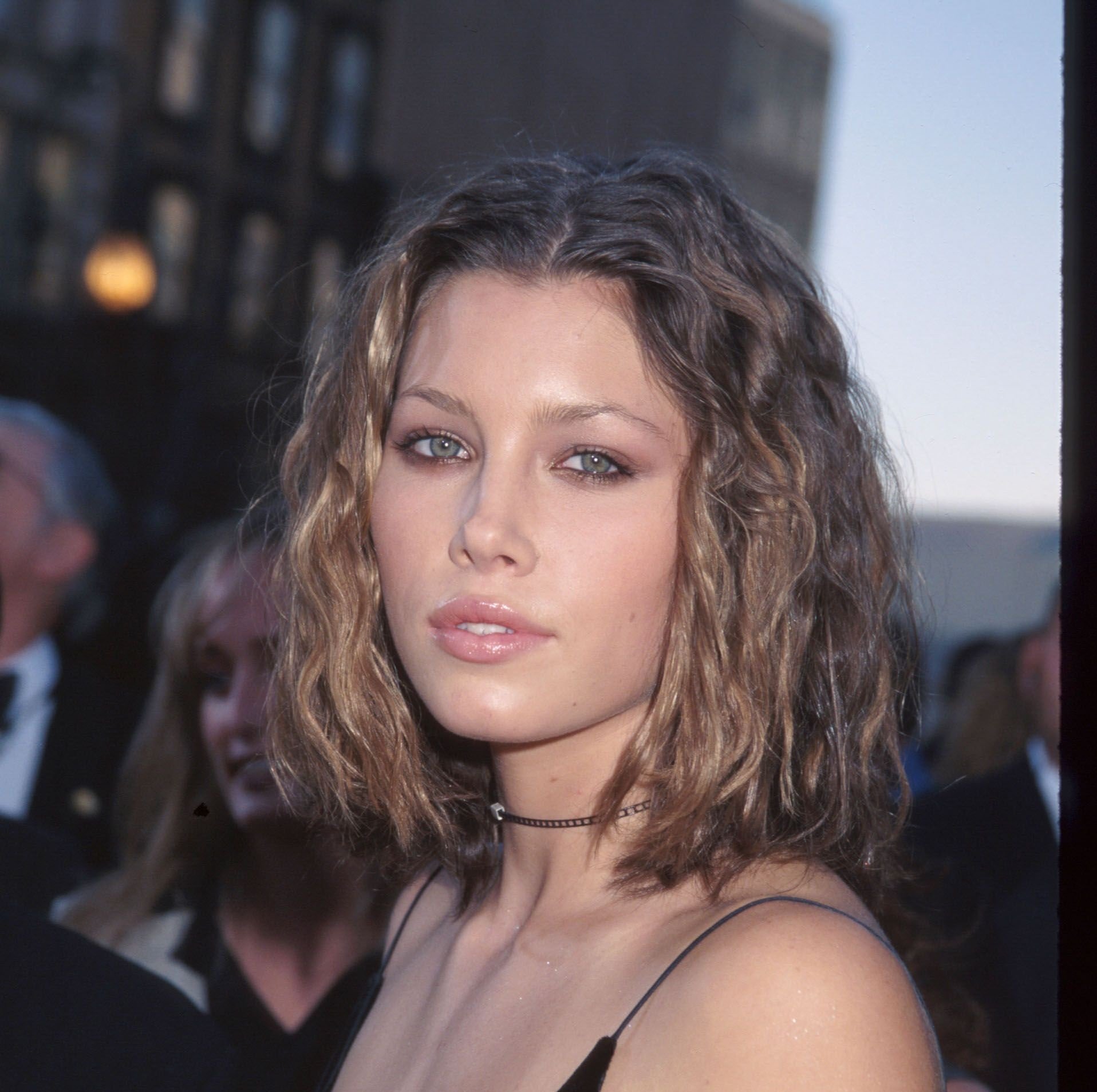 ---
Ah, young love is adorable! Though they later became exclusive and went public with the relationship later that year (to the sounds of breaking teenage hearts the world over), the lovebirds have always been pretty low-key about their relationship, which is maybe why it works – they keep their private lives, well, private.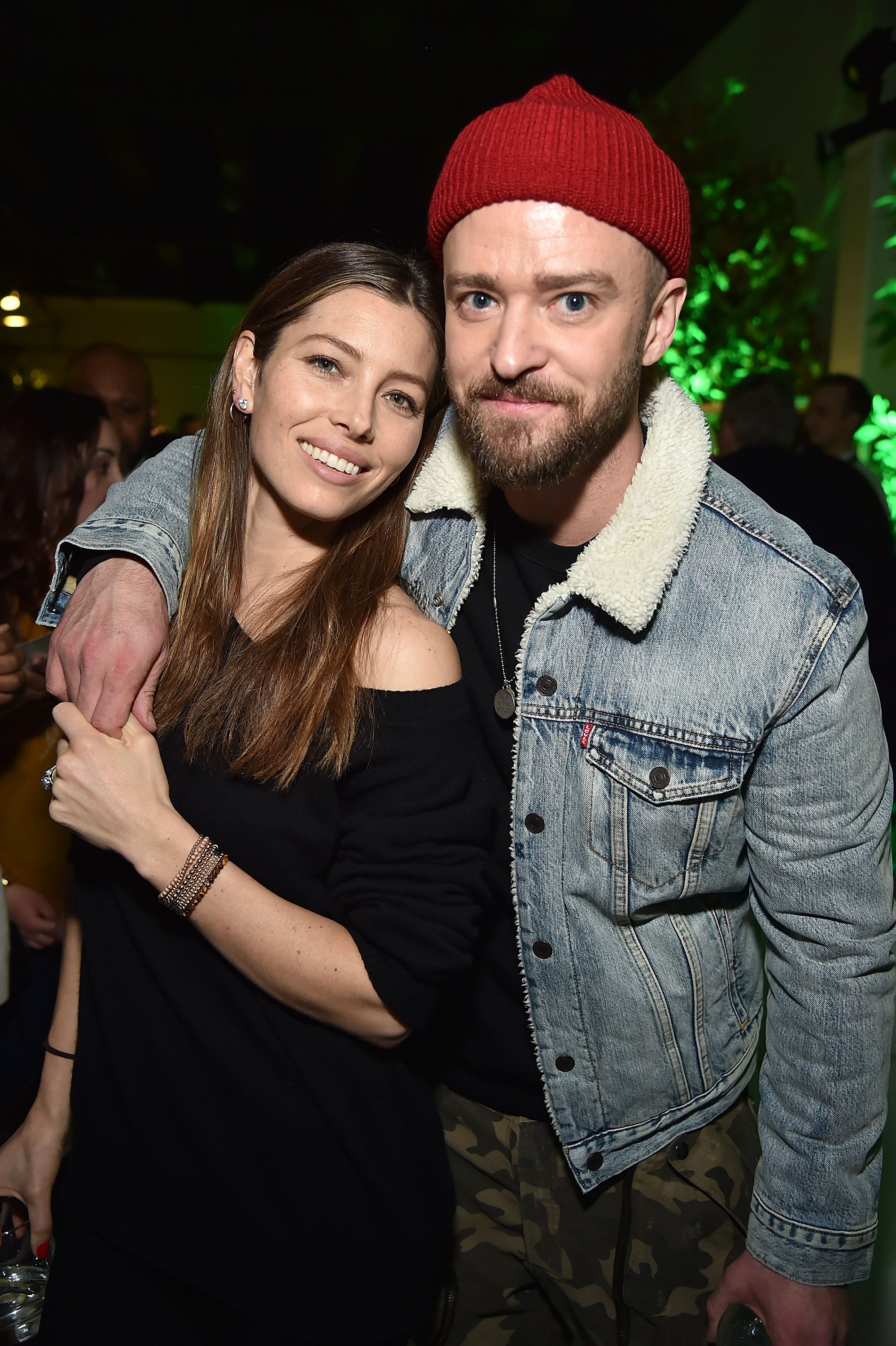 ---
Even after three years of dating, they were hesitant to dish the details. In an interview with Vogue Magazine in 2010, the actress admitted that she was reluctant to talk about the relationship because it was "the most precious thing that I have in my life. It's the one part of my life that is my own and not for anyone else. It's mine. And I really like that about it."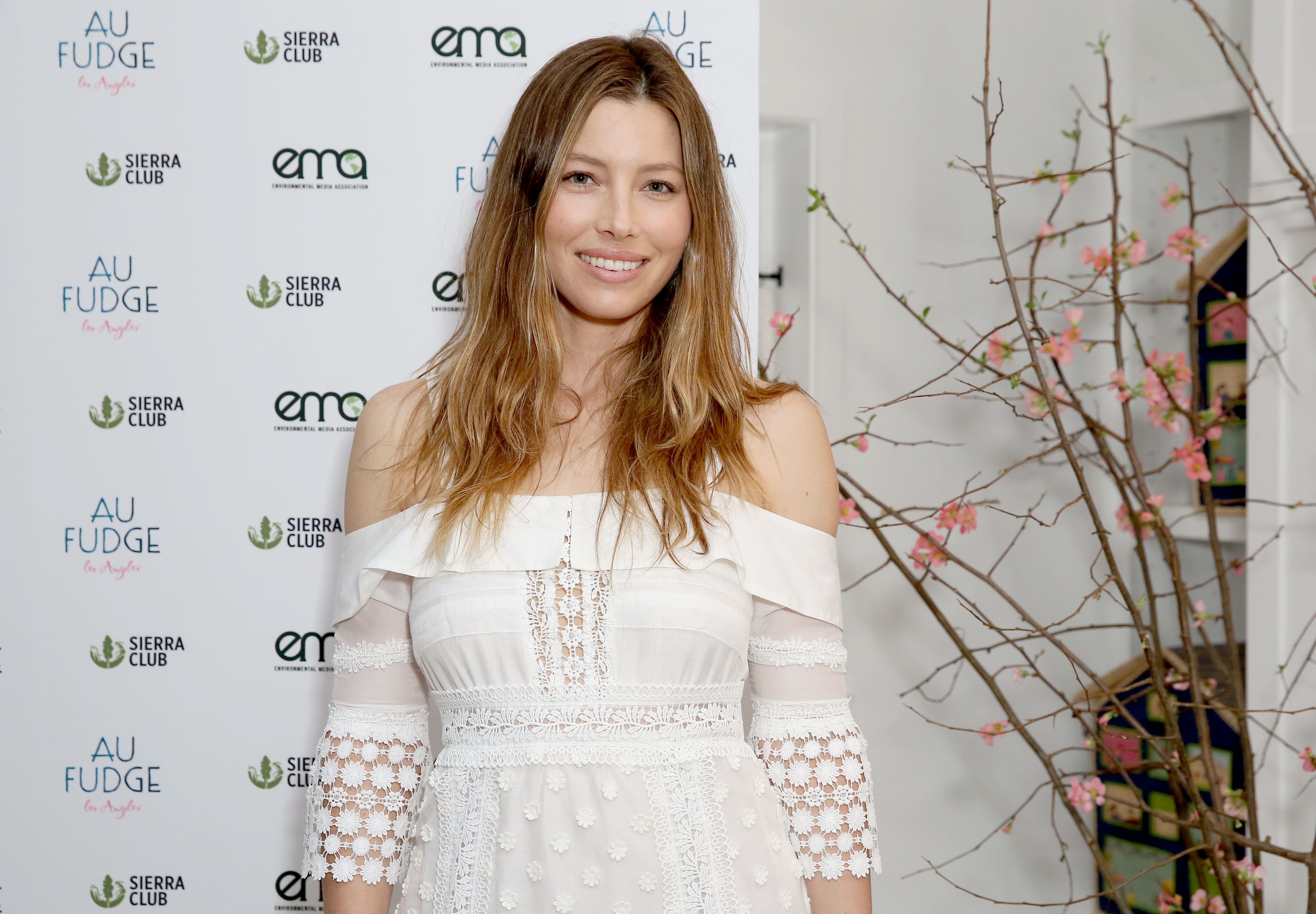 ---
AN UNEXPECTED TWIST 
Given how protective Justin and Jessica were of the relationship, no one could have predicted that the couple would split up in March 2011 – in a shocking press release. Their publicists informed the world that the romance was over, but that "the two remain friends and continue to hold the highest level of love and respect for each other."
---
A moment of silence for true love, please. And that was all it took – just a moment because by July that year, it seemed that they were back together if their various public appearances were to be believed. Truly, it seems that absence makes the heart grow fonder, because not only did they get back together, but they got engaged!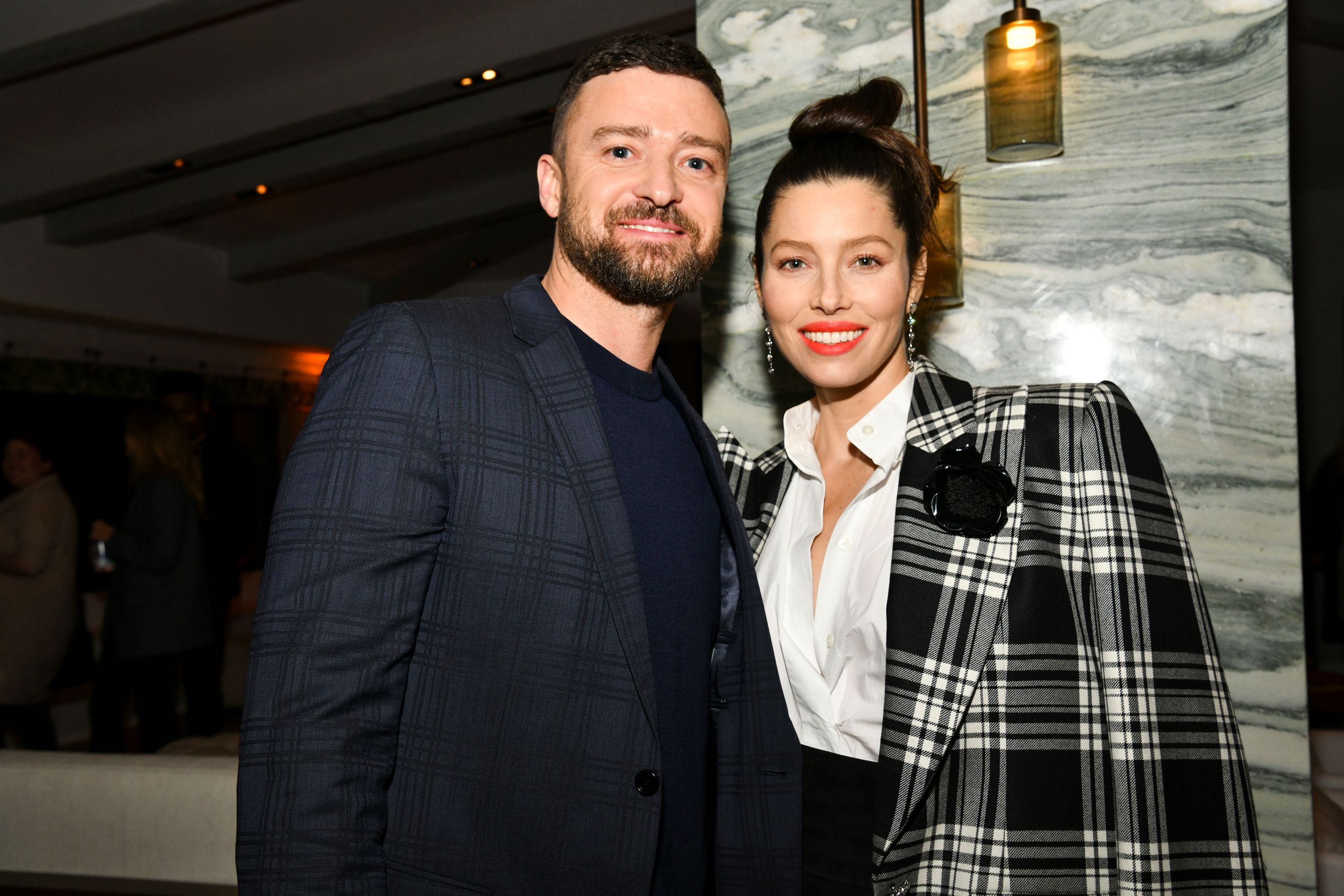 ---
BIG THINGS IN BIG SKY, MONTANA 
On a December trip to Montana, Justin planned to propose while they were out for a hike. He confirmed in an interview that "I had the ring on my pinkie and I was like, 'Look at the shadows over there on the mountains,' and Jessica said, 'Oh yeah, that's beautiful,' and I asked, 'Do you see it?'
---
Given the size of her ring, we're pretty sure she saw it and loved it. In fact, she told InStyle that she had no say in the ring design, but that
"He is fearless in his choices and has a real eye for design. And I'll be honest: He has better taste than I do."
---
It turns out, Timberlake also has an eye for romance, as he later immortalized the engagement in a song, which he aptly called Montana. A year later, they tied the knot in a small ceremony in Italy, in front of 100 guests. On the day, Biel wore a pink dress while Timberlake serenaded her down the aisle. Guys, it's like something out of a chick flick, and we love it!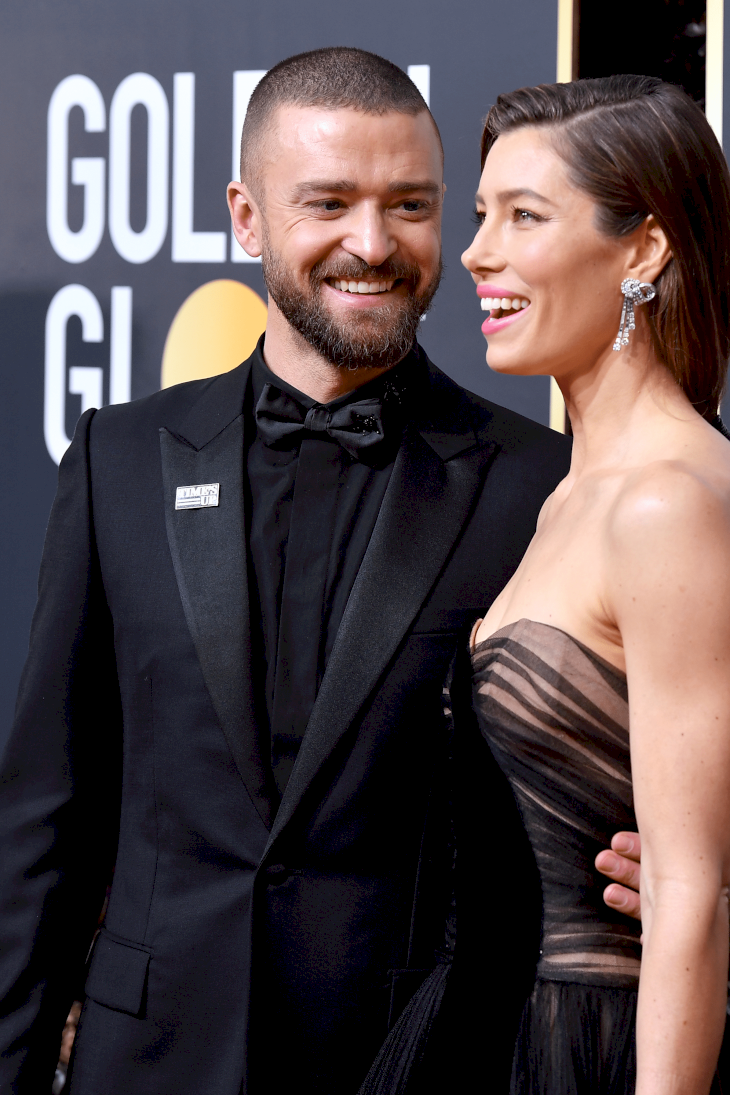 ---
RELATIONSHIP GOALS 
But we're not the only ones who love their relationship – Justin and Jessica have only ever had swoon-worthy and heartfelt things to say to each other, and their relationship is goals. In 2013, the actress told ABC News that "I guess the word 'husband' is pretty amazing! I'm loving it!"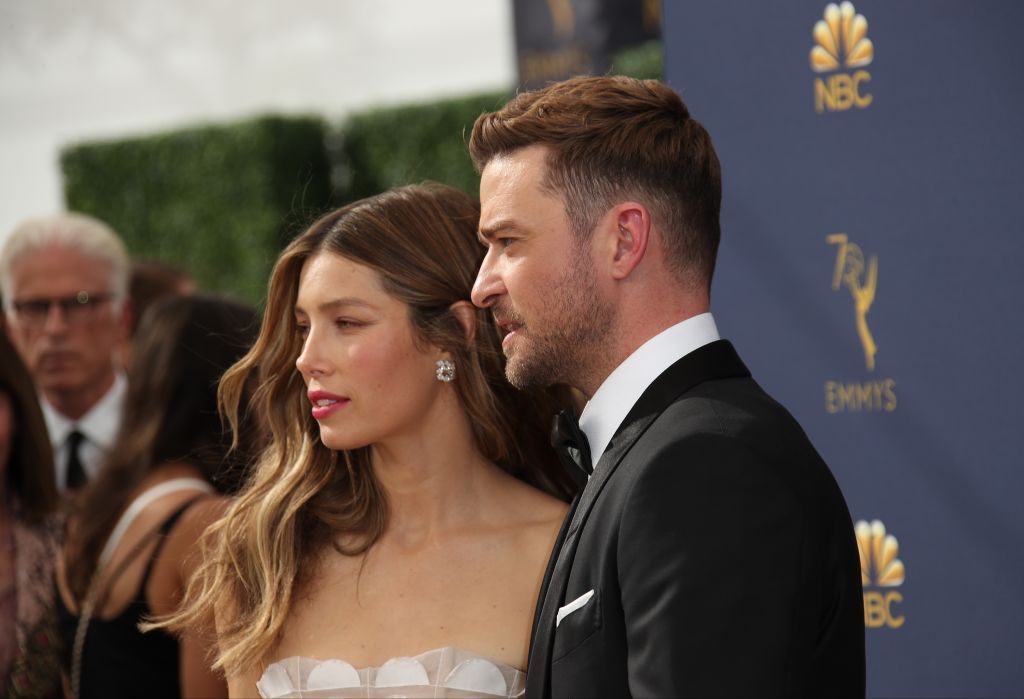 ---
And Justin had some similar opinions. In an interview with Ellen, he said something any woman would want to hear from their husbands.
"If you only make bad decisions for the rest of your life, you have made one really good decision."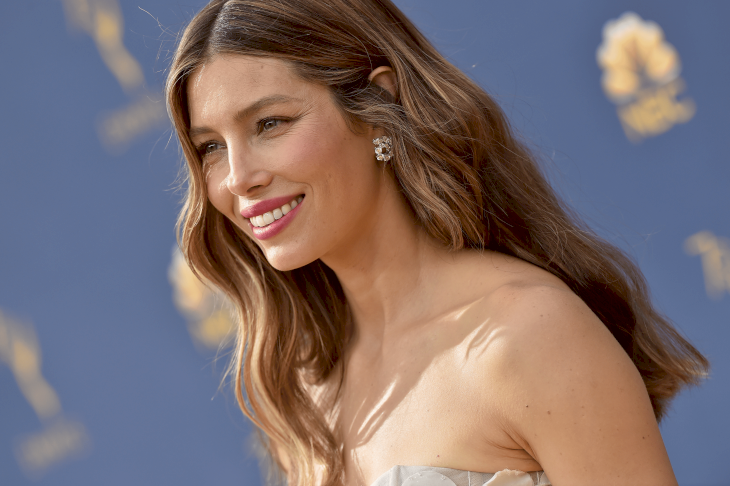 ---
And it seems that this insta-worthy love fest is what keeps the relationship working. Whenever they are asked about each other, it's clear that there's no shortage of love and admiration. In 2017, Biel admitted that
"We have similar values; we believe in loyalty, honesty. We like to have fun. We like a lot of the same things."
---
She also told Good Morning America that her husband "supports everything that I do and that's why I think he's a wonderful partner". And Justin is just as taken with her, admitting:
"She just constantly surprises me with who she is, and who she's becoming, and I really hope I do the same for her. I'm excited to see what she's going to do next. I wake up and roll over and look at her, and I'm inspired."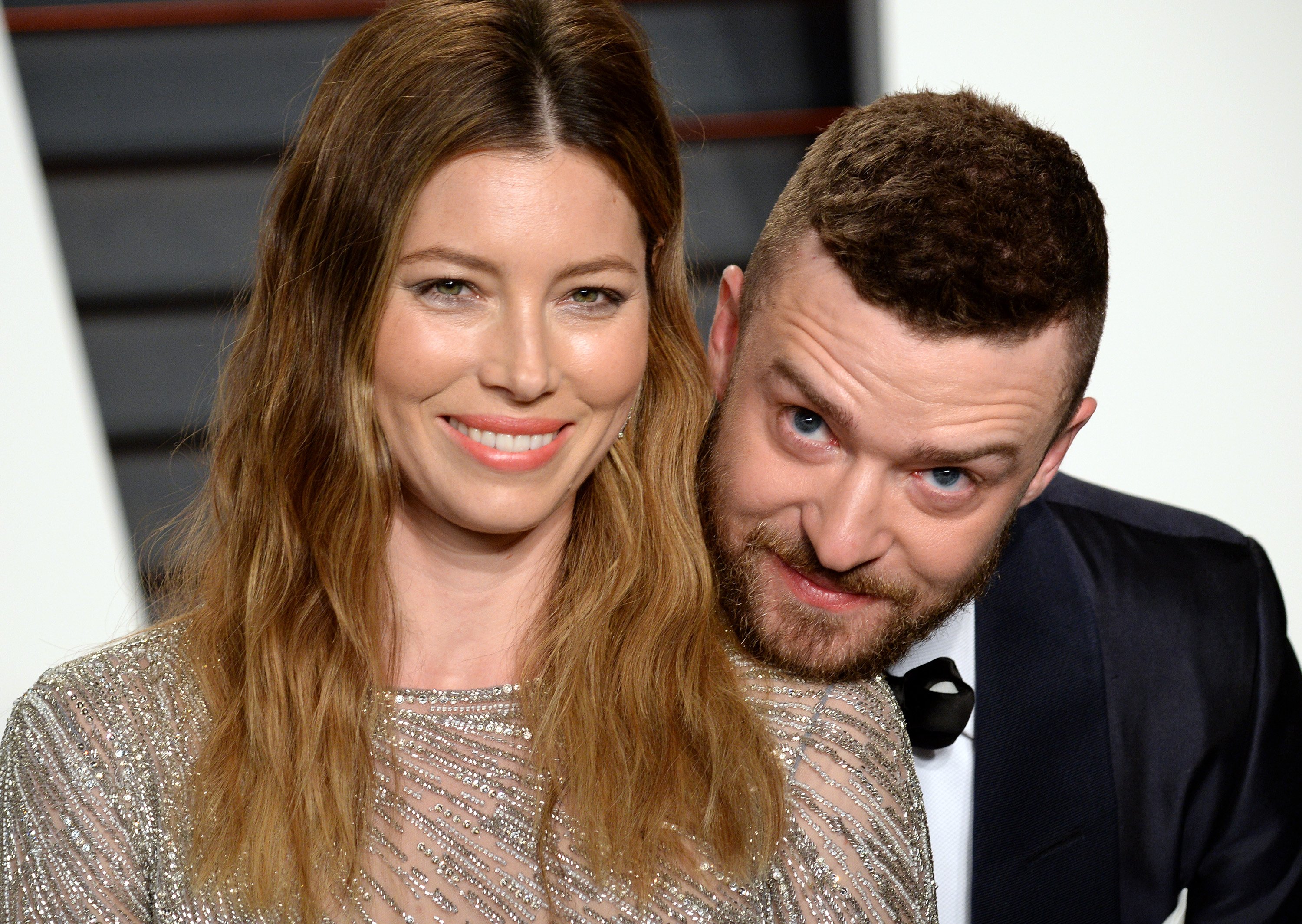 ---
TIME FOR A PLUS ONE 
But how did they know that they'd found The One when they found each other? In 2018, Biel confessed that it wasn't one single moment that made her fall for her beau, but a combination of many things.
"He just started to check all these boxes: funny, kind, compassionate, loving, and driven. He became someone that I really trusted, and we got to be very good friends, and it just kind of blossomed from there."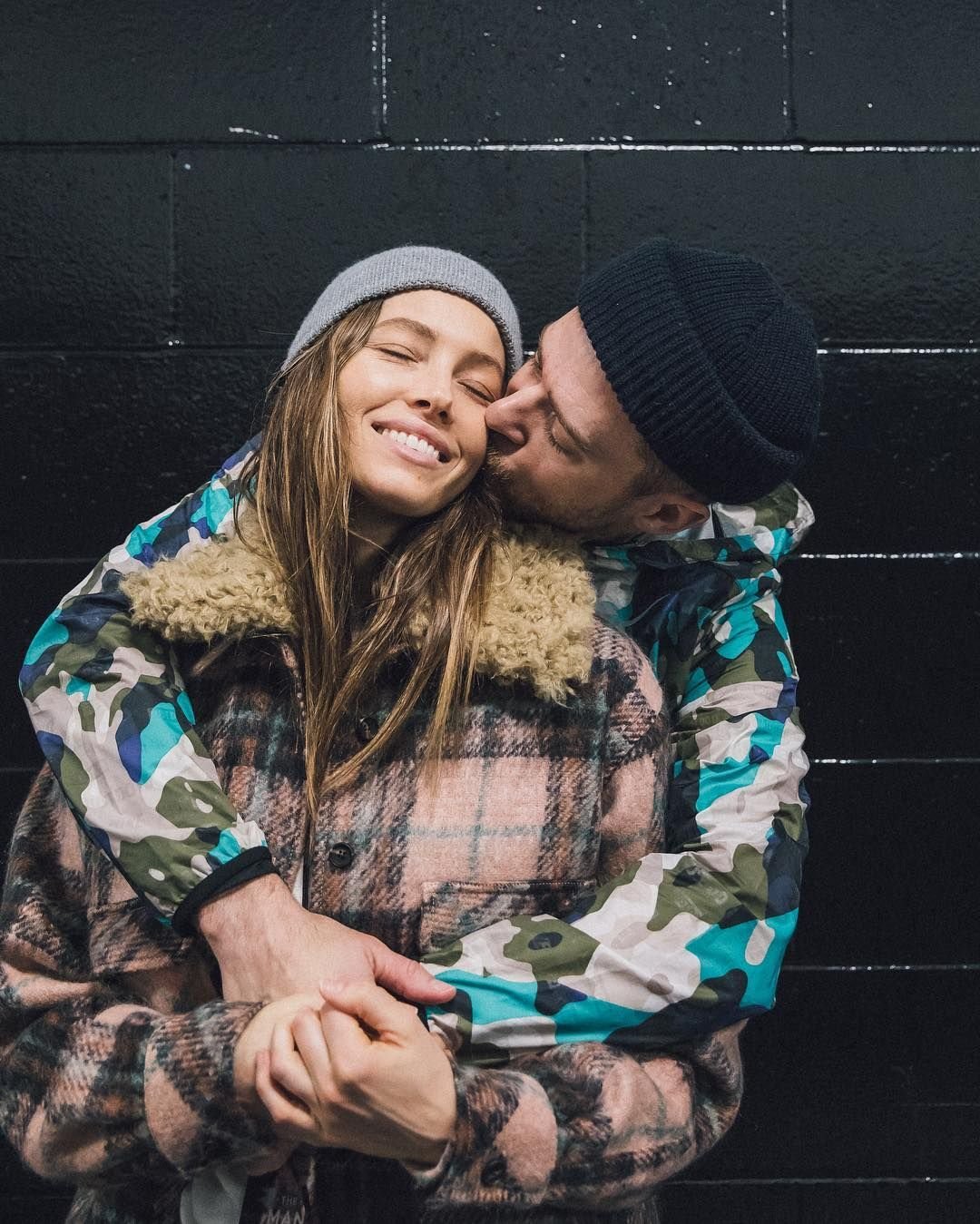 ---
And boy did it blossom beautifully, because in 2014, Biel found out she was pregnant. The actress broke the news to her hubby while he was on tour. According to his book, Hindsight,
"I had just finished a show, and I went into my car and took my phone out. There was a text from Jess, in all capital letters. It read 'Call Me Now."
And when he FaceTimed her back, she just held up the pregnancy test, and they both started bawling. Justin ended the tour early so he could be at home and take care of his wife. That's just beautiful.
---
In April 2015, the couple welcomed their son Silas to the world. In a break from her usual silence, however, Biel spoke about how she and Timberlake struggled to find their footing after bringing home their baby, who was delivered in an emergency C-section. Biel admitted that, "We arrived home exhausted, disillusioned, and totally in shock."
---
If anything, this makes us love them more, as it's just so normal! And if you thought they were cute before, having a family took this couple to new levels of awesome. When they're not wearing the most adorable matching Halloween costumes, this family is just spreading the love and support, and things get pretty real and emotional.
---
AMID THE BLISS - SCANDAL! 
Despite this, the couple isn't immune to the rumor mill, and their relationship became the center of a media fanfare in late 2019 when JT was seen drunkenly holding hands with his Palmer costar, Alisha Wainwright. Not only was his hand where it should not have been, but it was without a wedding ring!
---
Despite the internet's outrage and accusations of adultery, both actors confirmed that nothing happened. Nevertheless, Timberlake released an apology in December. The post explained,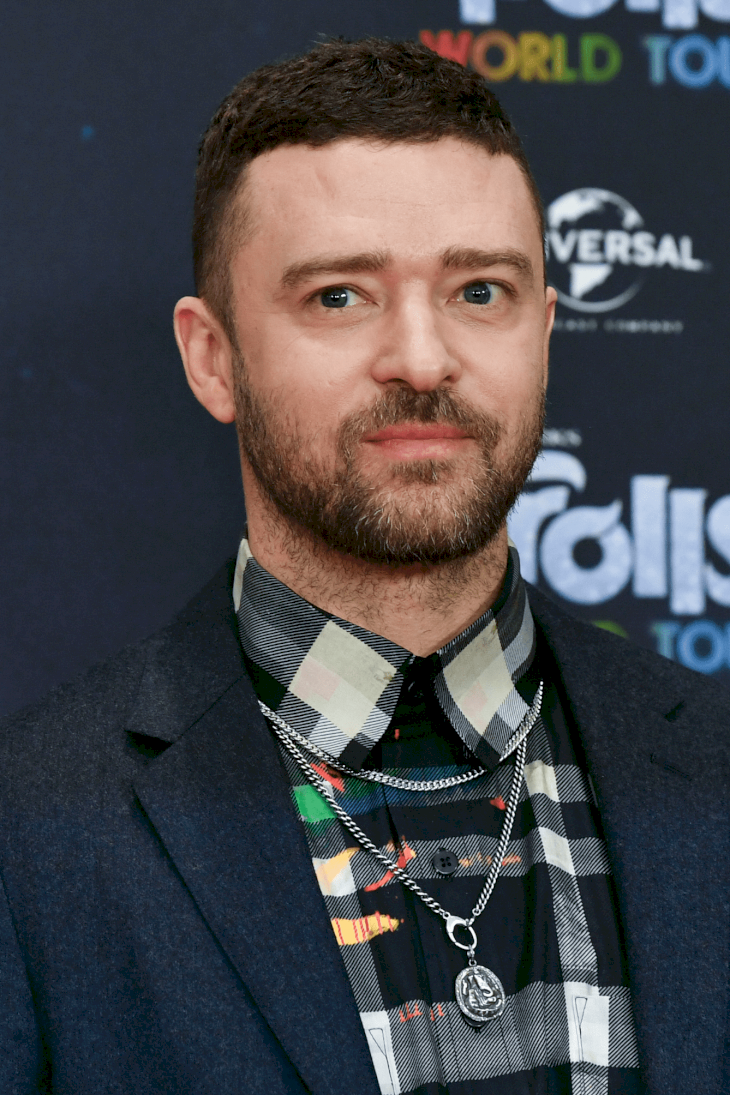 ---

"A few weeks ago I displayed a strong lapse in judgement - but let me be clear - nothing happened between me and my costar."
---
He admitted to putting his family in an awkward position and chastised himself for not being a better role model for his son. Though some media outlets have reported that the apology was as a result of his wife's insistence, we're hoping it came from his heart.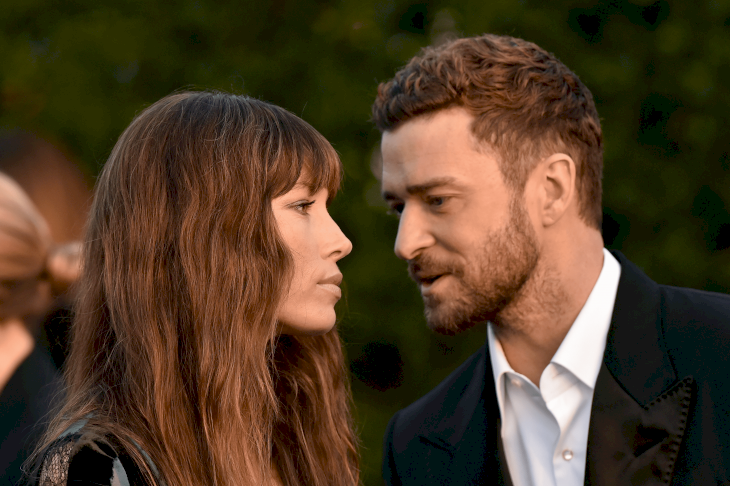 ---
Though it's difficult to know if there's any truth behind the accusations, especially because the couple are reverting back to their refusal to discuss their relationship amid the rumors, tensions are probably understandably high when you're in isolation together with a young child, while expecting your second child. That situation isn't easy for anyone, regardless of your fame and fortune. 
---
A FAMILY AFFAIR
Although JT may have slipped, the couple seems as strong as ever. On Mother's Day this year, Biel posted a family pic with the following caption:
"These two people make being a momma the greatest job in the whole world! The moments spent with you both are truly the most precious and funniest and glorious times of my life. I love you both so much."
---
Or how about her Father's Day post, which she captioned with
"To the dad who not only protects and provides but most importantly, PLAYS, and puts up with all our shenanigans. ...We love you forever and ever and a day."
---
BUT WAIT, THERE'S MORE! 
And just when you thought that nothing good could come out of the pandemic, Jessica Biel and Justin Timberlake surprised us with a new baby! That's right, the couple welcomed their second son to the family recently, making the couple's five-year-old son, Silas Randall, a big brother.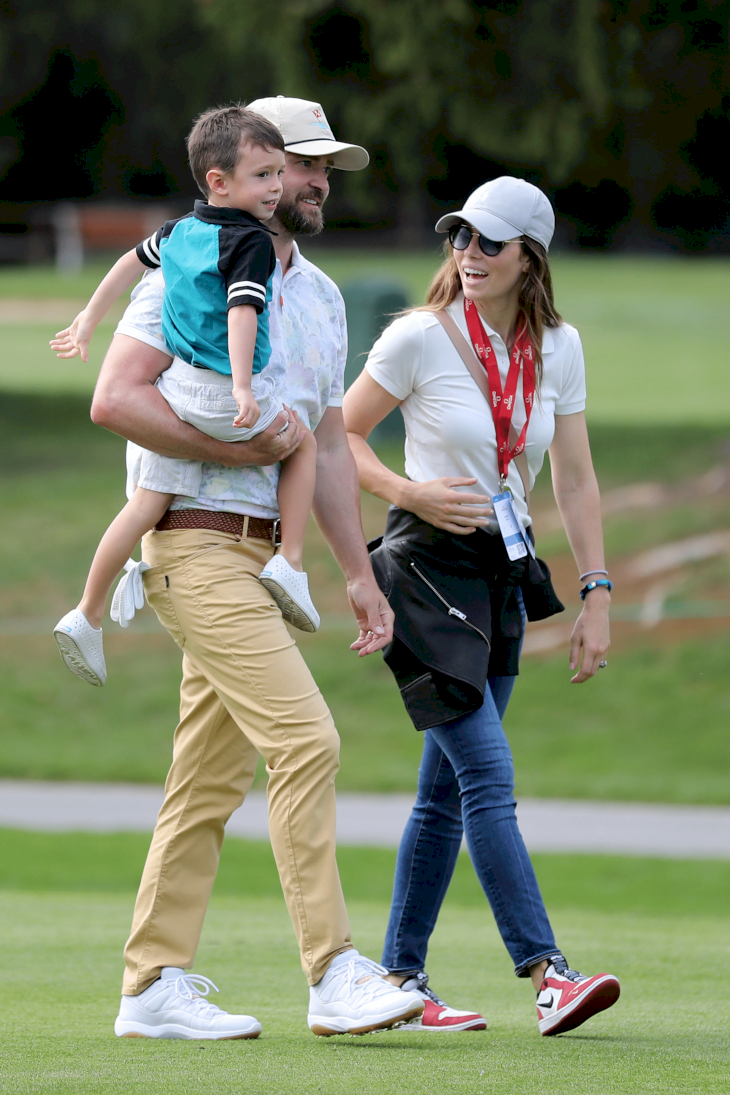 ---
And we had no idea that Biel was even expecting – this pregnancy was a well-kept Hollywood secret! So there's obviously a lot for the couple to look forward to. According to Justin's former NSYNC bandmate Lance Bass, the couple had their baby boy back in July. Bass spilled the beans stating, "The baby is cute of course, it's Justin and Jessica."
---
He also added that Timberlake shared the news of the baby's arrival in their NSYNC group chat. Unfortunately, Bass couldn't tell us about the baby's name. In addition to baby number two, whose name we're hoping to learn soon, they have some exciting career prospects on the horizon.
---
For Justin, we're hoping that means more music – after all, as he informed Ellen in March this year, he does have a doctorate in music, so it would be a shame to waste that talent! But we're also excited to see Palmer - Timberlake's newest film that, as yet, has no scheduled release date.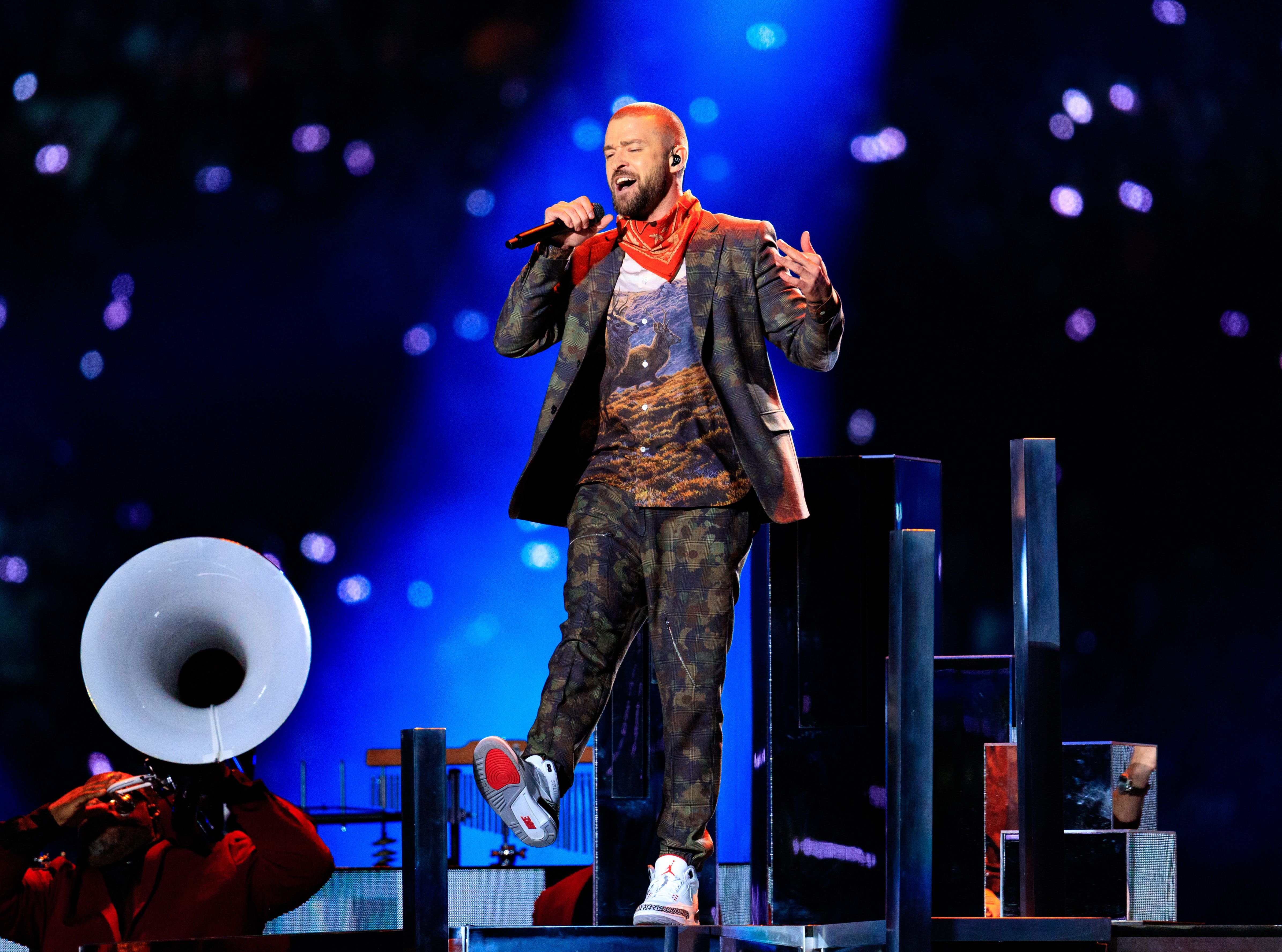 ---
In it, he plays Eddie Palmer, a former college football star who spent time in prison, and decides to get his life back on track. But what about his lovely wife? Towards the end of 2019, she told GQ that, these days, she's more inclined to want to work behind the camera than be in front of it.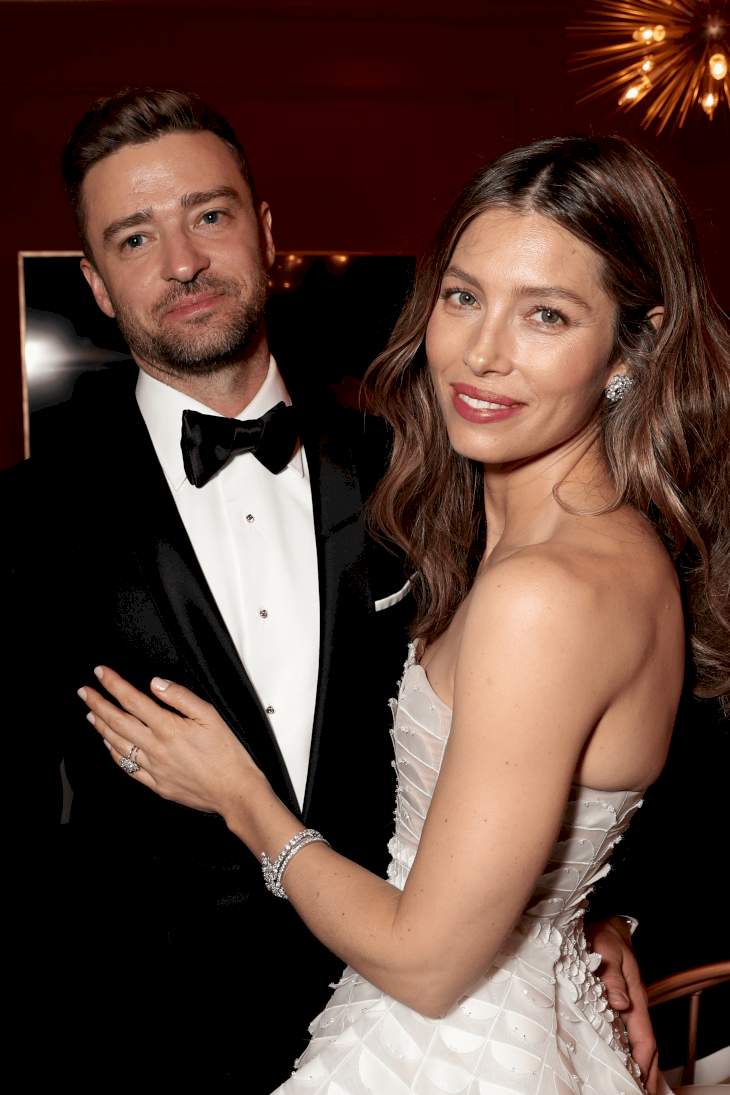 ---
Obviously, starring in and directing The Sinner allowed her to appreciate the other aspects of the film. But she's also just finished another decidedly dark project – Limetown, in which she plays a journalist obsessed with the disappearance of an entire town. In an interview with Elite Daily about her recent dark roles, she said:
"Thank goodness for my family because otherwise I'd be a depressive mess, like a blob on the floor eating cake balls consistently."
---
Luckily, she has a new baby to help distract her. And while we wait for more information on their new baby to distract us, at least the couple have some exciting projects coming up, so they won't be hiding from us much longer.
On the cards for Biel is an adult animated series called 'Going Doll', a social commentary of urban housewife culture that looks at modern society's obsession with fame and vanity. 
---
She's also got a few directorial projects in the pipeline. Apart from his role in Palmer, we're secretly hoping that a new album is in the works. Fingers crossed! Regardless of where the future takes them, we're just hoping it's a good trip.