Justin Chambers' Departure From Grey's Anatomy: Details About His Life After The Show
Everyone's favorite original intern, Alex Karev has left Grey's Anatomy! While Justin Chambers' reason for leaving is shocking, it's not surprising since he's been on the show for 15 years. But what has Izzie got to do with Alex's departure? Remember her? The one who broke his heart. And how is Jo going to handle it? Let's find out.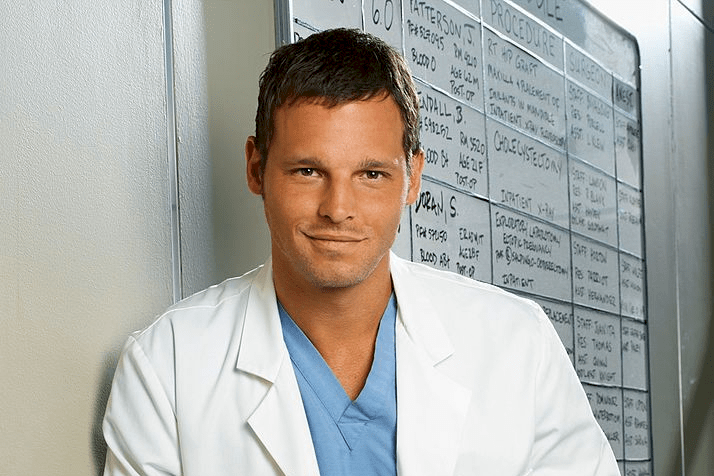 ---
THE MAGIC IS GONE
When Justin Chambers announced his plans to leave Grey's Anatomy in January, fans were not pleased and the rating reflected this. Why? Because when Grey's first hit our screens in 2005, we were introduced to some medical magic – literally, Meredith, Alex, George, Izzie and Cristina were the dream team whose initials said it all – and now, only Meredith is left.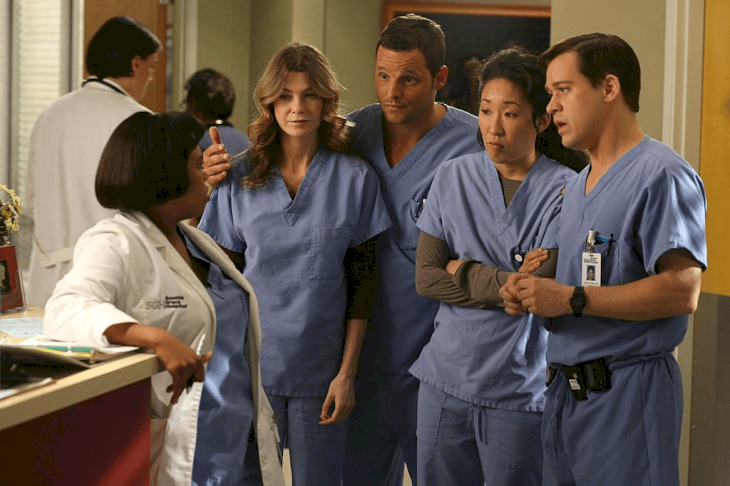 ---
Alex was probably the character with the most growth, from his bullish beginnings as a self-centered player to a happily married, pediatric surgeon, he's come a long way. Which is why it was surprising that he left the hit medical drama so abruptly, and with a less than popular final episode in which he wasn't even seen!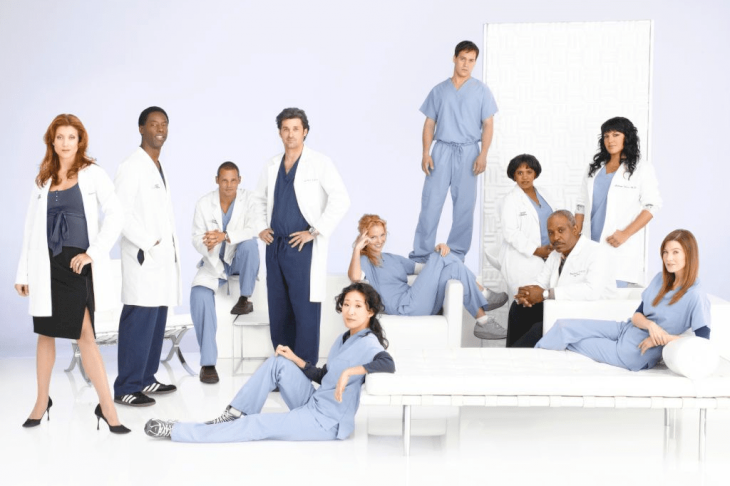 ---
Alex Karev has been a role of a lifetime for Chambers. But all good things must come to an end and that includes Chambers' 15-year old stint as a Seattle surgeon. When he thinks back to the early days of the show, Chambers is amazed to have been a part of something that has been so majorly successful. 
---
Last year, the actor told the Hollywood Reporter that way back, in the second season, "I'd say to everybody, 'Do you think we've got two more years? I just wanted to get my kids to college." Cut to today, and four of his five kids are done with college. Way to go, Justin! Achievement unlocked!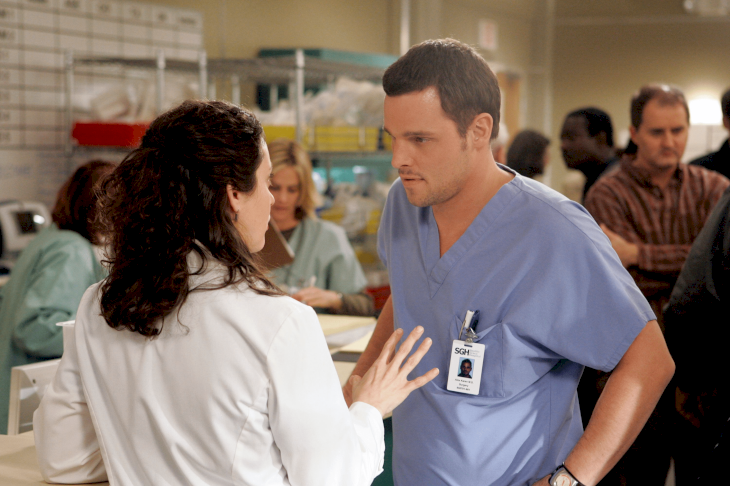 ---
But what about that goodbye episode? We didn't even get to see him. And there had been no prior spoiler to prepare the fans before the episode aired. Karev's exit took many fans by surprise, but Chambers has no regrets about his time spent on the show and admitted that leaving was emotional.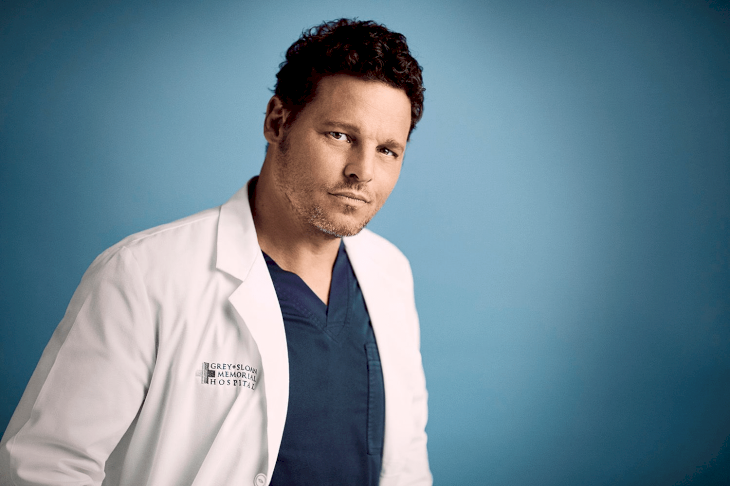 ---
He explained that, "Of course, anywhere that you spend 15 years, it's a big chunk of your life…but Grey's has been very supportive of me, and I'm very grateful, and it's been a great ride…It's rewarding to have been able to grow as an actor." But we can't help but wonder, why did the ride have to end? 
---
THE HIDDEN REASON FOR THE DEPARTURE
Chambers released a statement about his exit from the show which said: "There's no good time to say goodbye to a show and character that's defined so much of my life for the past 15 years. For some time now, however, I have hoped to diversify my acting roles and career choices."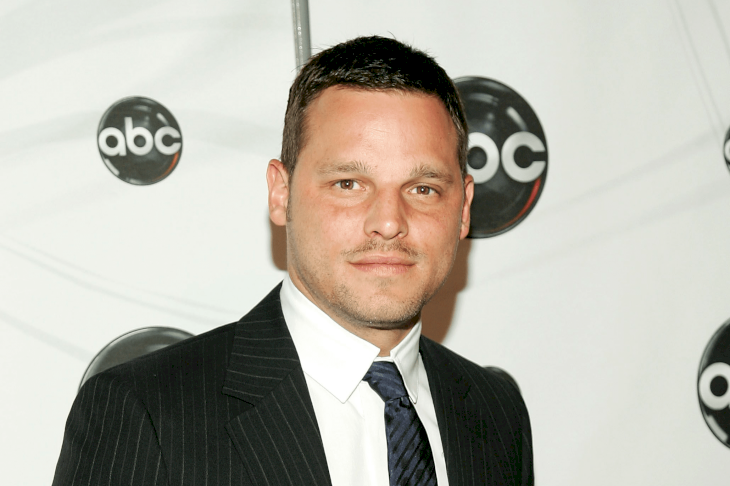 ---
But what else was going on with the actor during this time? In the late 2000s, when Grey's was still fresh and sporting a full cast, the actor reportedly suffered from a pretty bad sleep disorder. This caused him to spend some time in the UCLA Medical Center that Britney Spears regularly visits.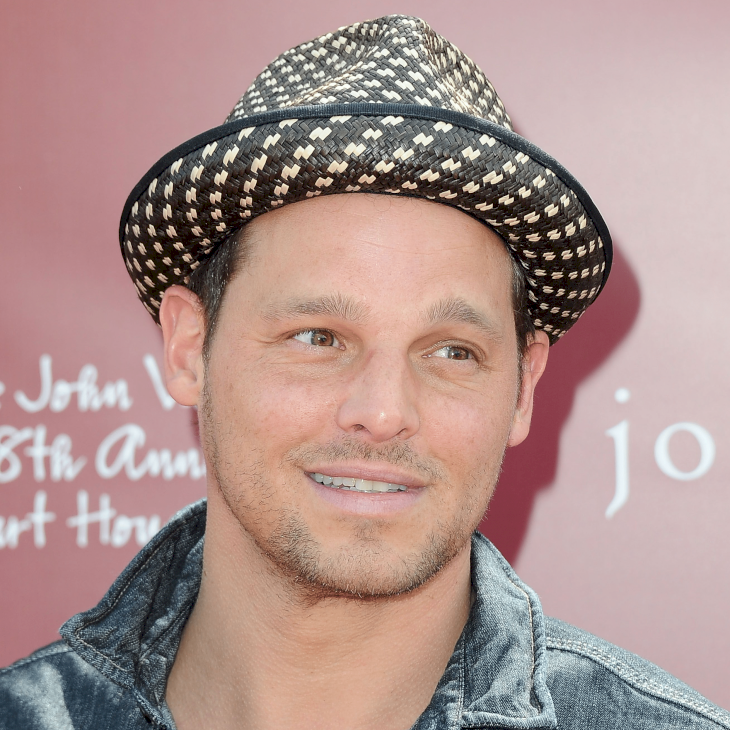 ---
In 2008, Chambers told People that "It's a biological sleep disorder. Your mind keeps racing, and your body is tired. It wants to go to sleep, but it can't." And with the way productions shoot TV shows, it must have made things worse for the actor. It seems as though lately, he's been having similar problems. 
---
Prior to leaving the show, Page Six reported that Chambers had been at Privé-Swiss in Connecticut. It's the same facility that Selena Gomez and Kit Harrington frequented, to receive treatment for stress. Though this may seem concerning, Chambers was also apparently at the centre for life coaching, which makes us pretty excited for what he's up to next.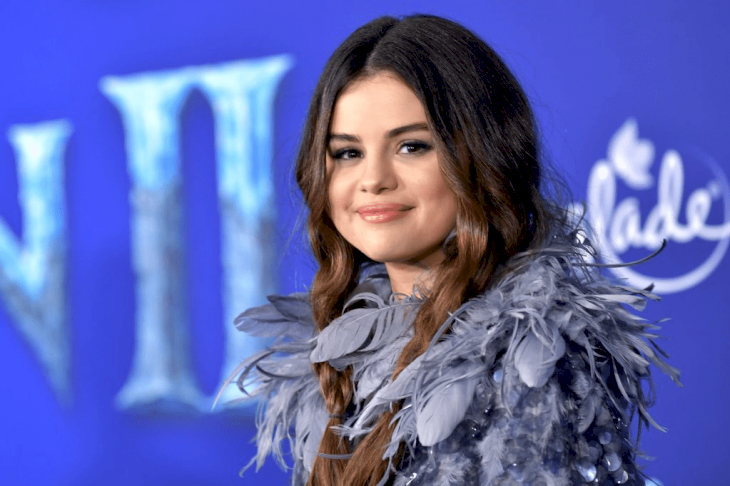 ---
Interestingly, when the former Grey's Anatomy actor was asked to confirm the rumors of his stay at Privé-Swiss, as well as the reason for it, Chambers didn't deny it. He was frank and admitted that it was due to a lot of things that were happening behind-the-scenes. At least, unlike his character, the actor is in touch with his emotions.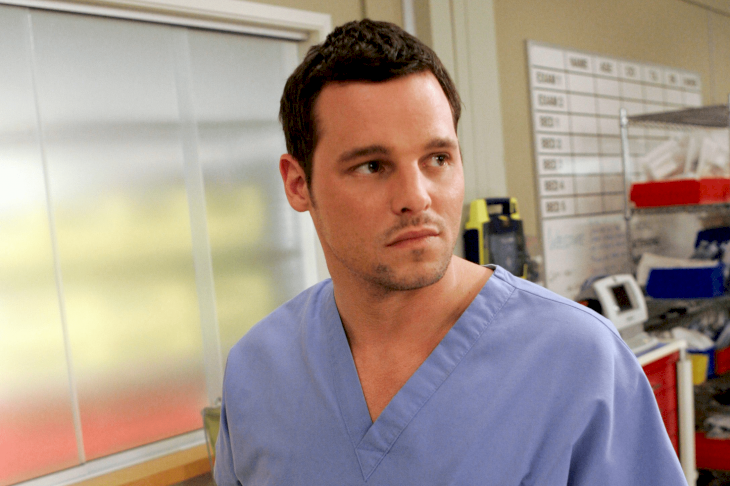 ---
A SERIOUSLY INCONCLUSIVE ENDING
For the first time in Grey's history, Chambers wasn't actually seen in his own final episode. Instead, we get to hear his voice reading the letters he sent to explain his sudden departure. That's right folks, letters! And if this wasn't the first clue that something wasn't quite right in Shondaland, the Grey's Anatomy showrunner, Krista Vernoff unleashed a bombshell. 
---
In an interview with TVLine, Vernoff explained, "At the end of the day, there were three choices. Kill Alex off-camera; have Alex be alive and in Seattle — and still married to Jo — and we just never see him; or reunite him with Izzie." Why were those the only options, guys? We deserved a better ending than that! 
---
Surely, they could have done a fourth option that didn't involve Izzie of all people! But not only did the show go with the third – and least attractive – option, but their reasoning was the stuff of fantasy. Vernoff elaborated that if they'd killed Alex, it would be cruel to everyone and particularly Meredith.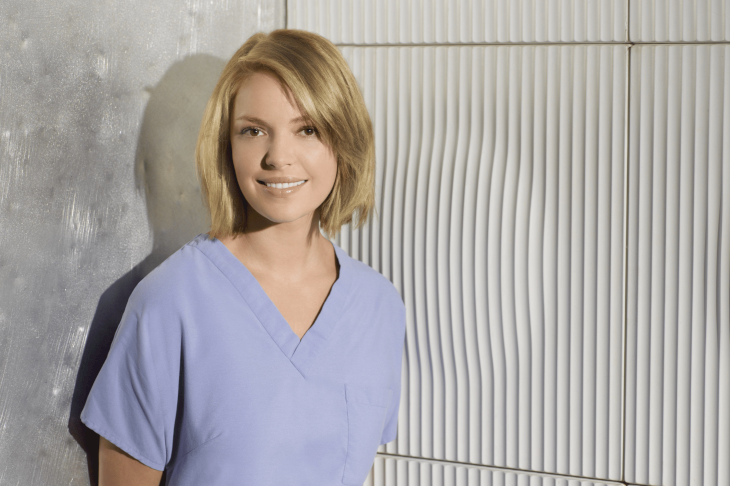 ---
She explained, "There was no way to not put those characters through gut-wrenching, ongoing grief if we had killed Alex off-camera." Right... Like having him up and leave without the courage to even say goodbye wasn't cruel? I'm not crying, you're crying! If there's one thing Grey's Anatomy fans are good at, it's saying goodbye to our favorite characters. 
---
From George to Cristina to Derek, their farewells were bittersweet. We even managed to keep it together when Callie and Arizona said adios. But now that Meredith's last person has gone, we're pissed. And we're not alone. The internet was ablaze with fans' indignation over Justin Chambers' farewell. Letters and a voice-over? 
---
Fans even called for the show to be canceled and commented on Chambers' Instagram photo of his kids to request his return. In addition, diehard fans even created a #JusticeForKarev hashtag on Twitter which trended all day, calling for his return to the show. Nothing resulted out of it, but at least Chambers' felt the love of his fanbase. 
---
HOW IS THE GREY'S FAMILY HANDLING THE DEPARTURE?
Despite the backlash from fans, the writers are adamant that Chamber's departure was for the best. Showrunner Krista Vernoff explained that, "I believe that there would've been at least as big an outcry if we had killed that character off-camera, and those were our choices." The cast's reactions have been a bit of a mixed bag, to be honest. 
---
Dr. Atticus Lincoln's Chris Carmack saw it as moving and explained, "It was really kind of beautiful to look back on Alex Karev and his 16 years of life on the show. It wasn't just a flashback from that episode. Those were scenes that fans had invested in so long ago. To see them all back to back was…powerful." 
---
But Jaicy Elliot, who plays Dr. Taryn Helm disagreed. When asked about Chambers leaving, the actress said, "It was unexpected for everyone. I loved his relationship with Jo and they just got married on the show, and so I had so many feelings, also being a fan of the show for so long."
---
Jason George, the actor who plays Ben Warren, Bailey's love, was pretty philosophical about it. When asked about his views on the sudden departure, he said, "He's not the first person to leave the show and he won't be the last. Sixteen seasons on the show, you have to salute that."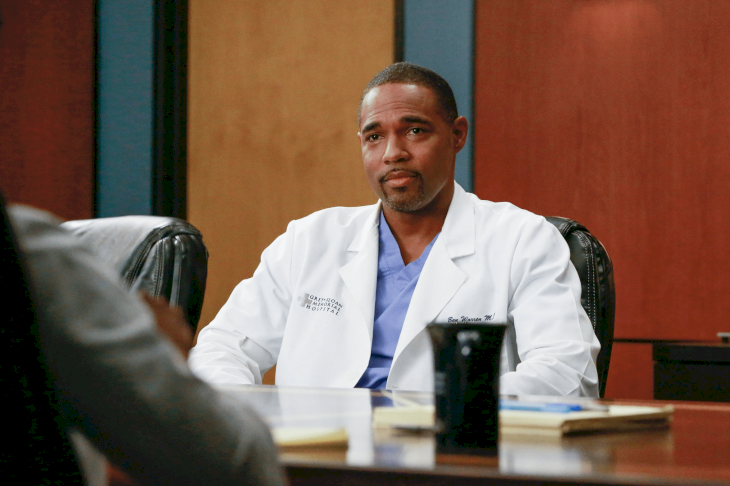 ---
Let's just ignore that bit about Chambers not being the last to leave and move on. What about Camilla Luddington, Alex's on-screen wife – the woman who lost her husband to his ex and their babies, and found out via letter? That's rough. Despite being pretty tight-lipped about Alex's exit, Luddington has alluded to the fact that good things are coming.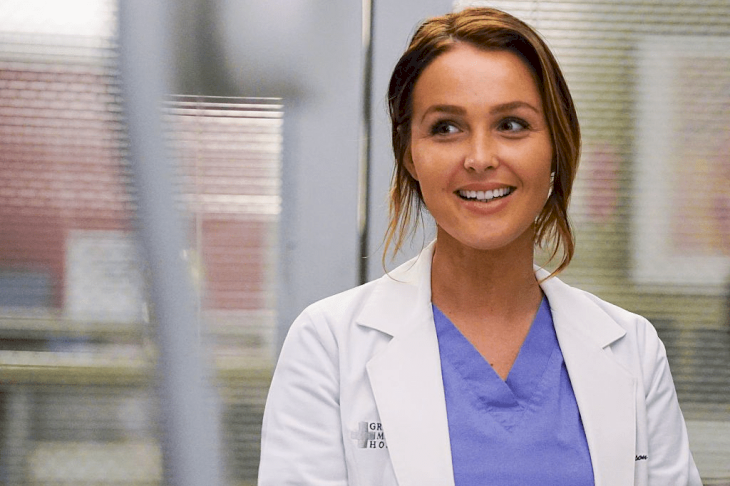 ---
What about Meredith? How did Ellen Pompeo feel about the departure of the only remaining original intern? She did tell James Corden that, "The ending, the final episode, matters so much. The fans are never going to be happy no matter what. Sopranos, Game of Thrones. They're pissed no matter what you do." But she thought Chambers' send-off was perfect.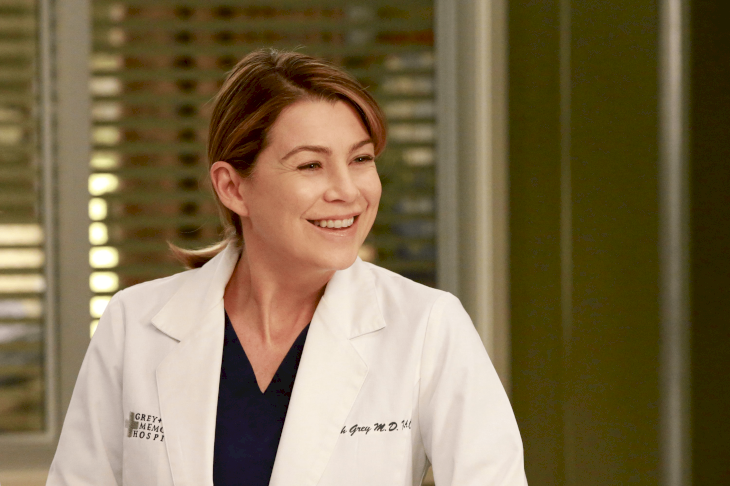 ---
In a message following Chambers' last appearance, Pompeo said that it was the best possible storyline, as it paid homage to the show's early years.  She asked viewers to honor the show and the writers and thanked them for always watching. Still, fans have replied with scathing remarks about Pompeo's and her co-stars' easy acceptance of Chambers' departure. 
---
WHAT DOES THE FUTURE HOLD FOR JUSTIN CHAMBERS?
Chambers now has the opportunity to diversify his roles, as he wanted. So where's he going to start? According to People, he's excited to get behind the camera and work as a producer. And what projects, you may ask? The actor told People that, "Producing documentaries is what I'm most interested in right now."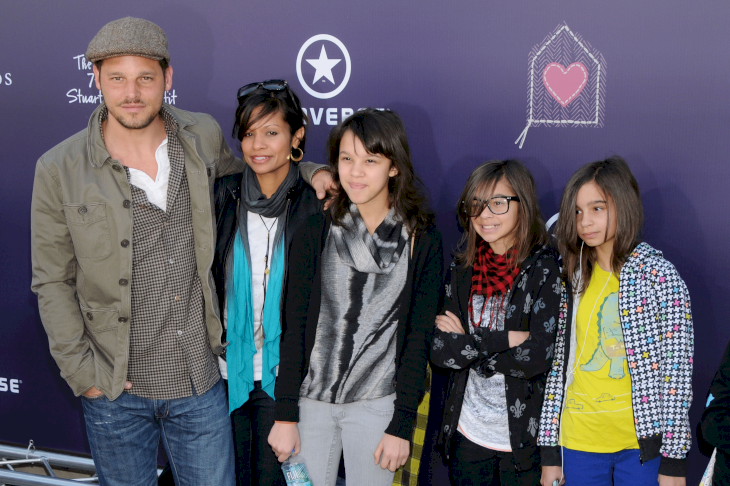 ---
But the actor is also really keen to spend more time with his family – his wife of 27 years and their five kids. Like he told Page Six – the focus of his life after the show will be "Life, family, love, and friendships." Chambers' future is looking bright and happy. 
---
Can you believe that Chambers is actually 50 years old and his youngest child is already 18? It's as though he hasn't aged in two decades and we know the reason for his youthful longevity. Yoga. Yep, in an effort to live a healthy life and help his sleeping problems, Chambers admits to practicing yoga daily.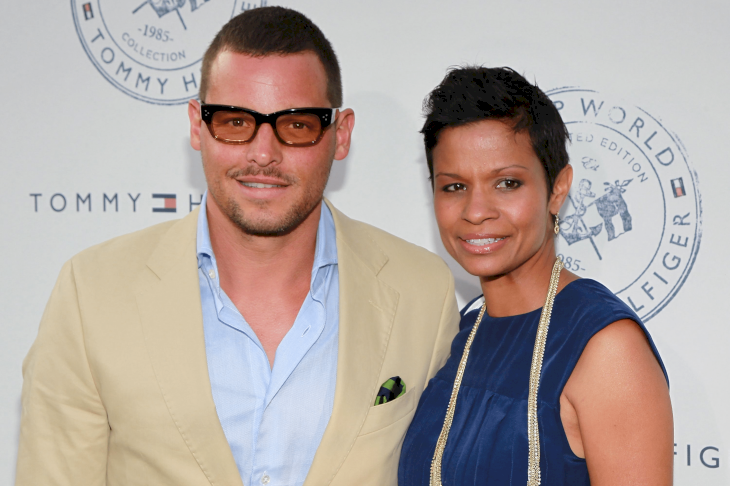 ---
So, what else has he been up to? He finally has time to do what he wants. Chambers' also making sure he surrounds himself with positivity. From supporting his daughters' band, to playing with the family's three dogs, he's a family man at heart. We can only hope, Karev too is enjoying the second chance he's gotten with his family.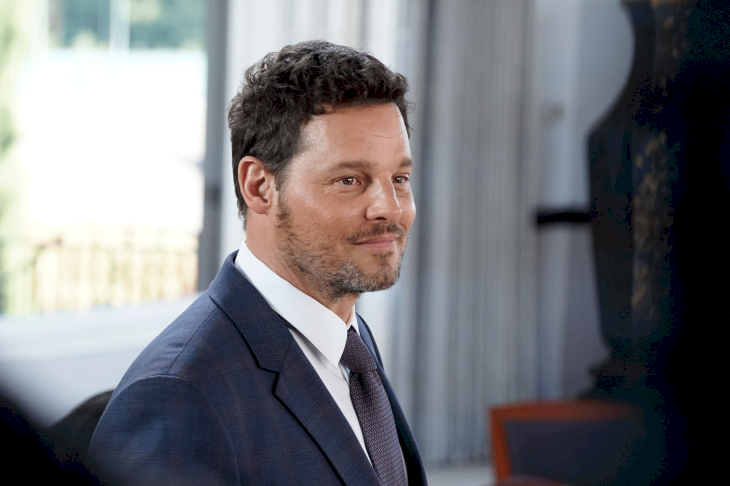 ---
With a net worth of over $20 million dollars, Chambers doesn't exactly need to continue working. Nevertheless, we're hoping there may be some new roles on the horizon, giving a chance for us to see Chambers doing something new. Do you want to see Justin Chambers return to Grey's? We wonder what his next big project might be.