Exclusive Clubs Only Billionaires Can Enter
From golf clubs, night clubs, equestrian and social clubs, we've listed down the most exclusive clubs in the world. They've got joining and membership fees that could practically feed a tiny village, plus some of them are by invitation only. Take a look at the clubs only the world's wealthiest 1%-ers can join, and how much it costs to get in!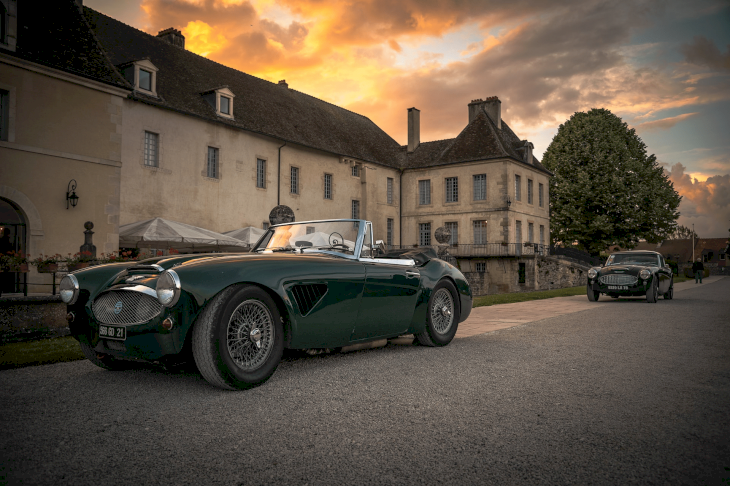 THE BATTERY, SAN FRANCISCO
Competing yacht clubs aren't the only thing that San Francisco has. It's also home to The Battery. Founded by tech entrepreneurs/powerhouse couple Xochi and Michael Birch, this relatively new and exciting social club opened in 2013. The couple transformed a five-story warehouse into a social club and boutique hotel complete with a restaurant, library, spa, gym, and wine cellar. To become a member, you have to be nominated and complete three video interviews and have the money to pay the $2,400 annual fees.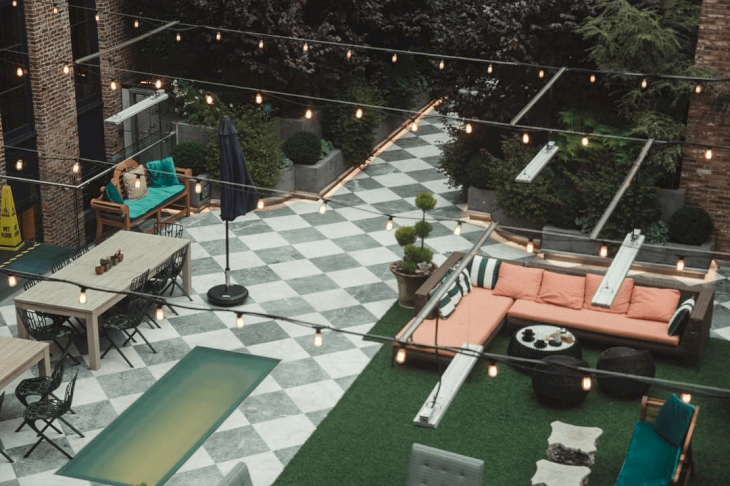 5 HERTFORD STREET, LONDON
If you want to party with the young, beautiful, and insanely rich, look no further than 5 Hertford Street, London. The club is one of London's most secretive clubs. It can be found in an 18th Century townhouse that has a few extra surprises including a very popular nightclub called Loulou's. For $2,300 a year, you can party with the likes of Harry Styles, Lupita Nyong'o, and Cara Delevigne.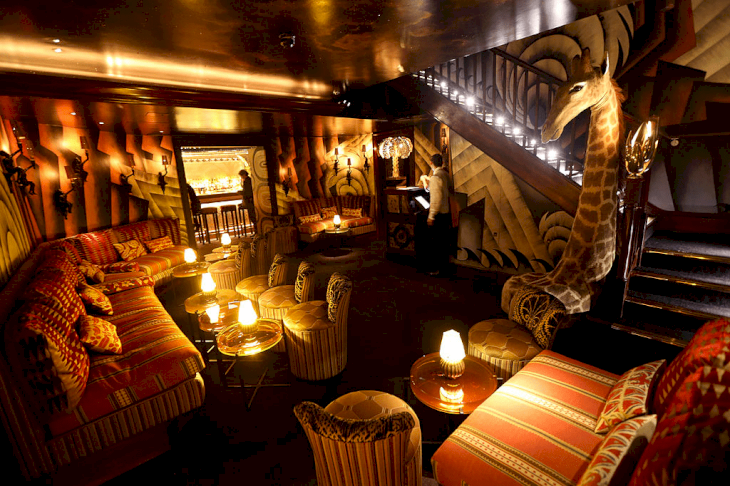 CLUB 33 DISNEY WORLD, CALIFORNIA
We're pretty sure that you were not expecting to see Disney World on this list, but alas, here we are. Inside the theme park, is a secretive members-only five-star restaurant called Club 33. It is the Holy Grail of every Disney enthusiast. There are only two ways of getting in. The first is to be given an exclusive membership by Disney, or agree to pay the reported $100,000 joining fee and its accompanying $30,000 or so annual fees.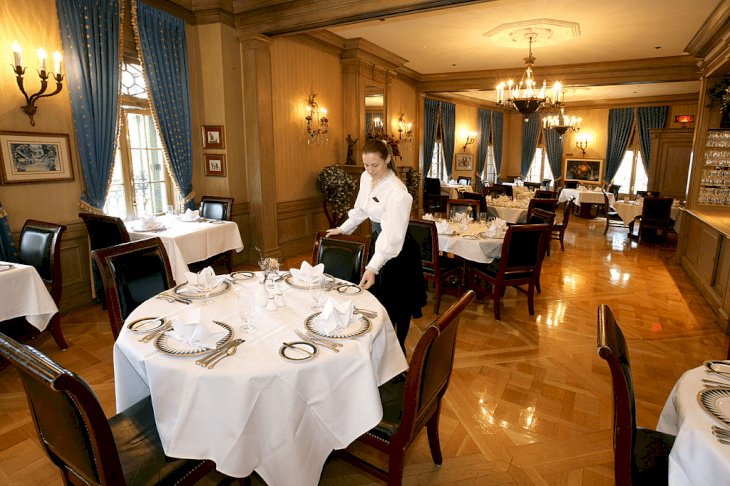 THE STACK, CAPETOWN
Continuing our trip around the world is The Stack in Capetown, South Africa. Located in a 165-year-old Victorian structure is a brasserie and bar called The Stack. While the French restaurant is open to all, what's interesting is what is upstairs. On the upper floor of the building is a private, members-only lounge and bar that also has 16-seater screening rooms. The only way to be a member is to be invited by the owners of the club.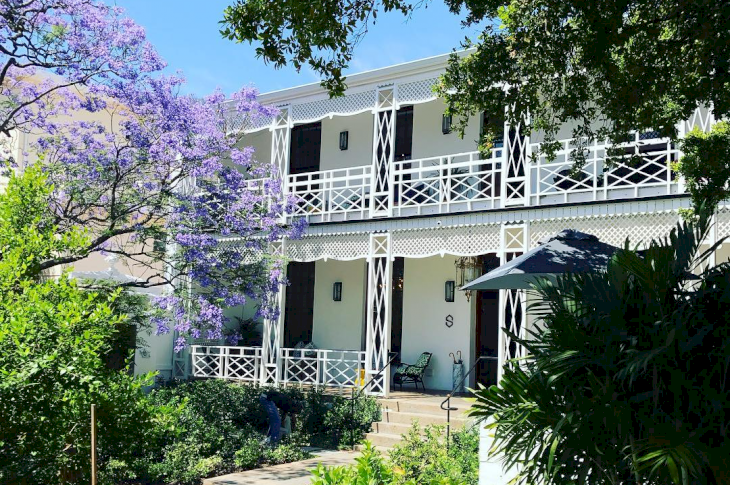 ROPPONGI HILLS CLUB, TOKYO
In the busy and beautiful streets of Tokyo, there's one place that the city's wealthy business tycoons and popular artists like to go for some private space. It's the Roppongi Hills Club, found on the 51st Floor of Roppongi Hills Mori Tower, which overlooks the vast Tokyo metropolis. On this one floor, there are two bars and seven restaurants. However, between the application, the $12,000 joining fee, $1,800 annual fee, and the stringent screening process, this club is not entirely accessible.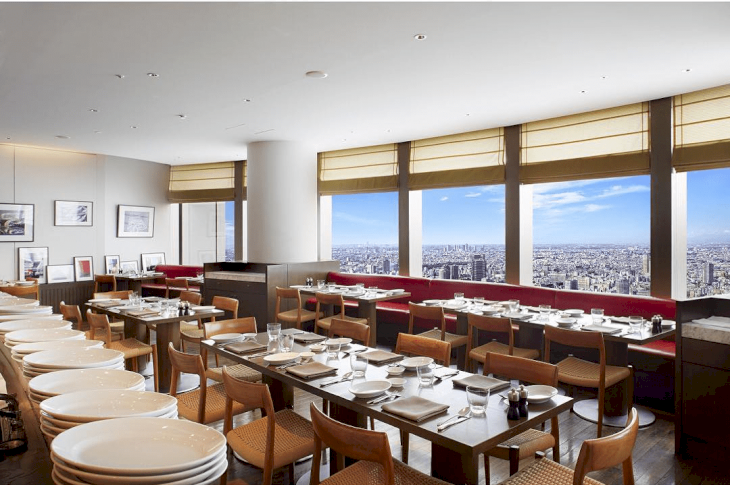 THE ARTS CLUB, LONDON
Here's a social club that was founded by another important figure in history, Charles Dickens. It was founded with the intention of bringing the worlds of the arts and sciences together. It's world-famous for having a library full of rare first-edition books. Though the club is more affordable to join at $2,500, you still need to know the right people to join.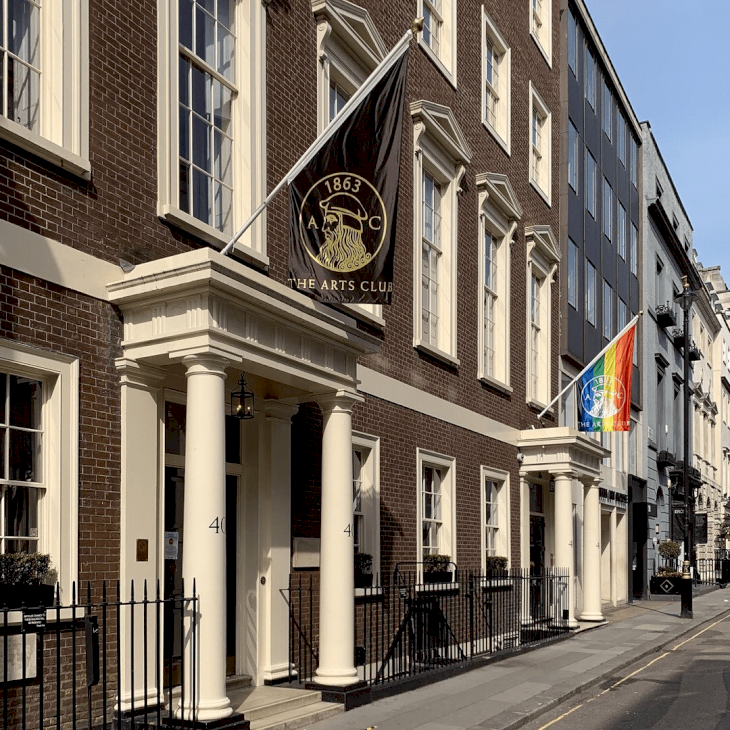 KENTUCKY HORSE PARK, KENTUCKY
Another amazing, exclusive, and horse racing equestrian club is this one found in Kentucky. This place also hosts the Kentucky Derby, the world-famous annual horse race that starts the first Saturday of May. This event draws a crowd of the world's most famous and most rich. The Kentucky Horse Park is also home to the International Museum of the Horse.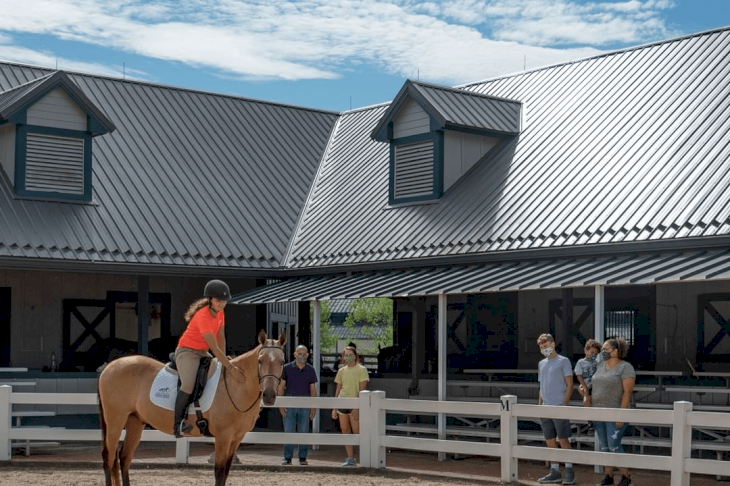 YELLOWSTONE CLUB, MONTANA
From horse racing clubs, yacht clubs, to private membership access to the worlds' most beautiful vacation sites. Specifically, the beautiful sights of the Rocky Mountains in Montana. The club's website calls itself a "private community and luxury real estate in Big Sky, Montana, and the only private mountain ski resort in the world." It costs about $300,000 to join and another $35,000 to keep at it every year. No wonder the likes of Bill Gates and Justin Timberlake have a place here.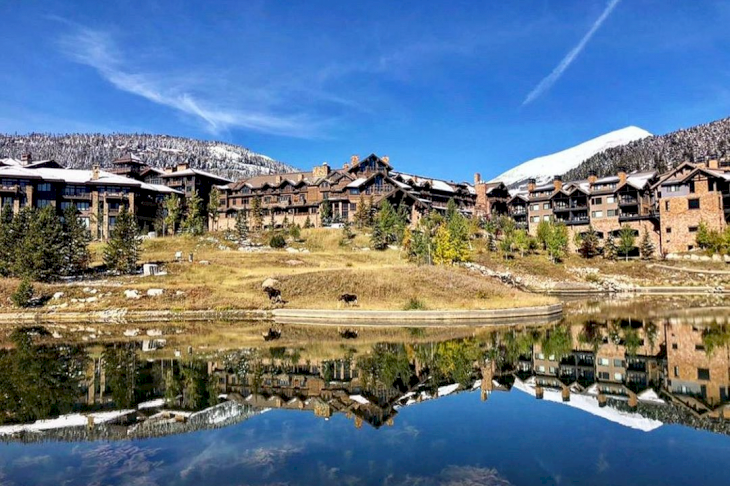 ANNABEL'S MAYFAIR
Annabel has been one of SOHO's more popular social clubs for the better part of 50 years. The club changed venues in 2017 and is now a 26,000 square foot paradise for the rich and elite. The new location comes with a nightclub, a cigar salon, a couple more bars, a restaurant, and even a terrace garden on the roof. The price of membership is a cool $1,600 plus another $3,600 annual fee.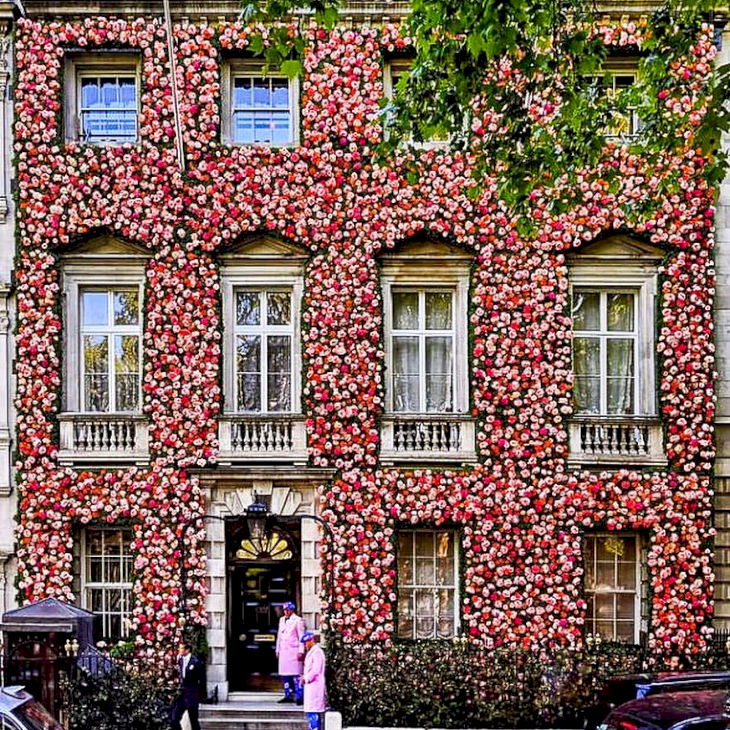 NEW YORK YACHT CLUB, NEW YORK CITY
With members like Russian billionaire Roman Abramovich and Mukesh Ambani who owns the world's most expensive home ever built, New York City Yach Club is one of the most prestigious yacht clubs in America. It's also an invite-only membership that costs $50,000 to join and another $15,000 in annual membership.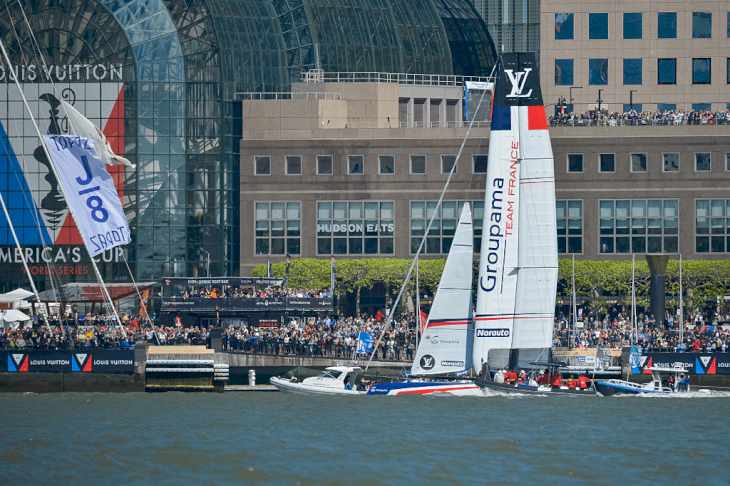 THE HOUSTONIAN, HOUSTON, TEXAS 
Okay, so we've mentioned yacht clubs, nightclubs, equestrian, and golf. Now let's talk about fitness. So where do the rich and powerful of Houston, Texas go-to workout? The answer is The Houstonian, which costs anywhere between $7,500 to $30,000 a year to enjoy the facilities. Speaking of facilities, members enjoy working out on tennis courts, racquetball courts, indoor and outdoor track, rock climbing wall, steam rooms and whirlpools and even, a library.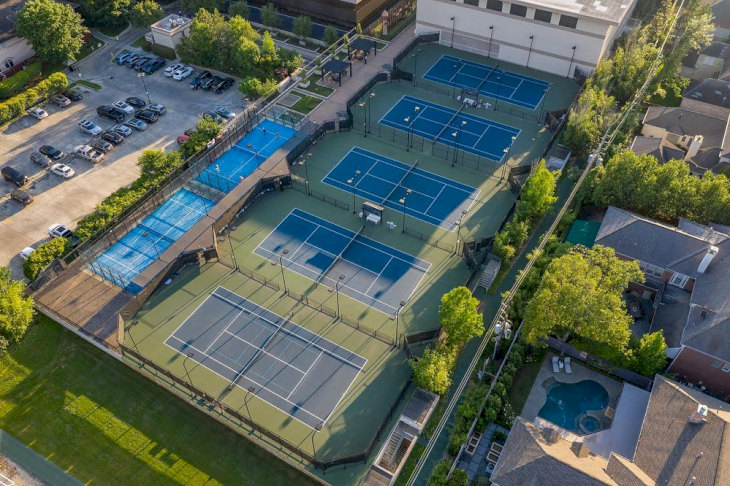 CLUB AQUARIUM, ENGLAND
The next couple of entries are all about the party grounds of the ultra-rich. First up is one of London's elite's favorite club. Club Aquarium is an invite-only nightclub. The nightclub houses a massive dance floor, a jacuzzi, and a killer cocktail bar in a swimming pool. Definitely a great place for a fun night. That is if you can get in.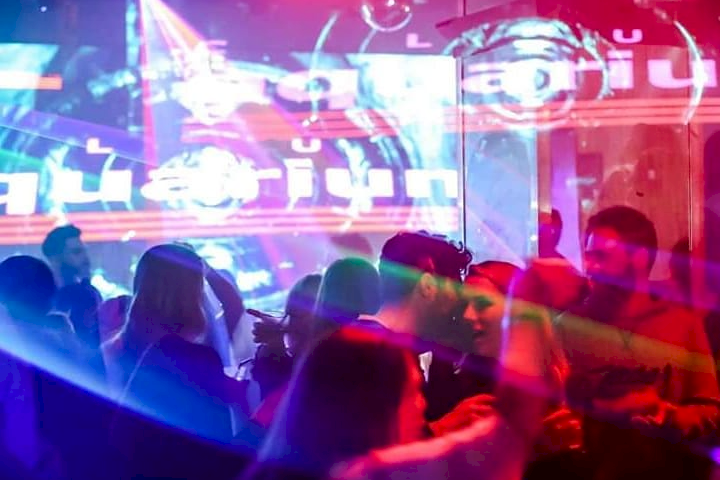 PANGEA CLUB, SINGAPORE
On the other side of the world is the Pangea Club in Singapore. Located beneath the casino complex of the Marina By Sands, the club is designed with Ralph Lauren tables and animal skin sofas. Reserving a table costs anywhere between $2,000 to $15,000. It hosts the rich and famous of Singapore three nights a week.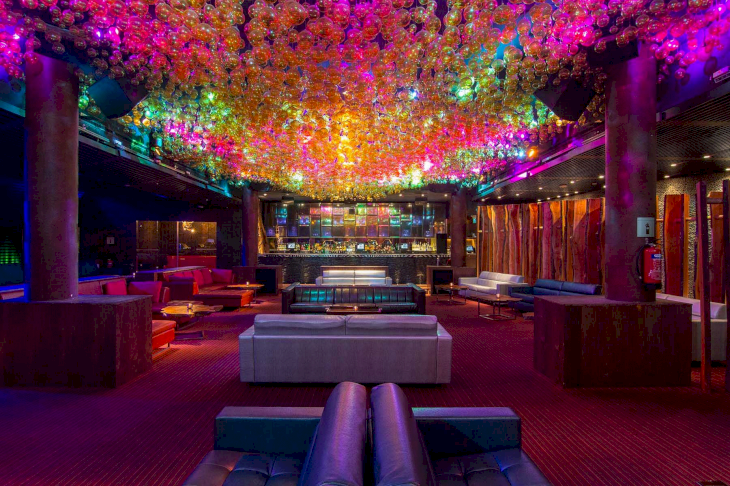 THE CARNEGIE CLUB, DORNOCH
A legendary philanthropist and revolutionary industrialist by the name of Andrew Carnegie founded this exclusive social club. It's located in the beautiful and green Scottish countryside. Its members can enjoy activities such as horseback riding, golf, clay pigeon shooting, and falconry. That is if you can afford the $32,400 membership fee, and $10,400 annual fees that follow.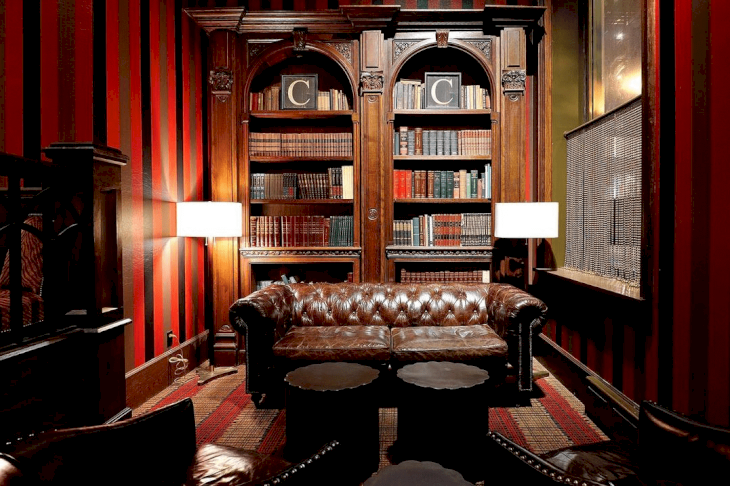 THE CORE CLUB, NEW YORK CITY
With all the hustle and commotion of New York City, there's no wonder why the ultra-rich came up with a club of their own. The Core Club is located in a six-story building in Midtown with a private theater for exclusive film screenings and art exhibitions. Members pay a staggering $37,900 to join and another $12,900 to stay in every year. Being a member gets you exclusive deals with Bulgari and YachtLife to name a few.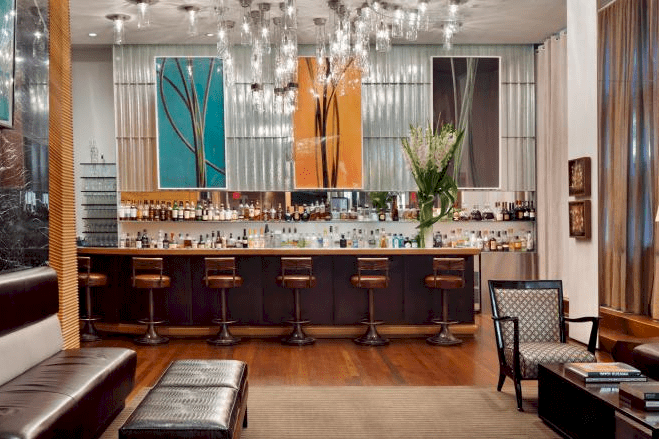 CHICAGO YACHT CLUB, CHICAGO
Is there really any surprise that a yacht club makes into this list? Chicago is home to some of the best freshwater sailing in the United States. The prestigious club hosts the annual Chicago Yacht Club Race to Mackinac, an event that brings over 3,000 sailors. On top of having to own an expensive yacht, you also have to pay $4,000 a year in membership fees. Let's not forget the cost of parking your yacht which can vary depending on how long it's out.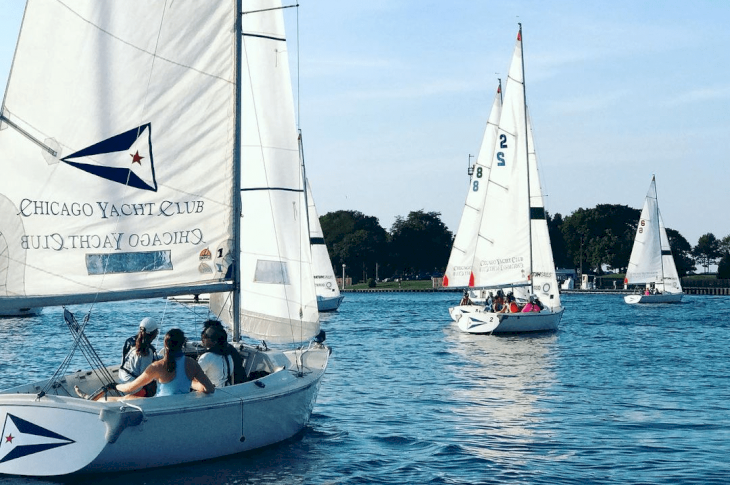 CLUB 1930, MILAN
When it comes to exclusivity, there's nothing like a secret speakeasy. There is none more mysterious than Club 1930 in Milan. This speakeasy is so exclusive that you can only be invited in. There are no long lines, no slipping the bouncer a $20 bill, or any of that. The address is a mystery and those who have been there are guarding the secret closely.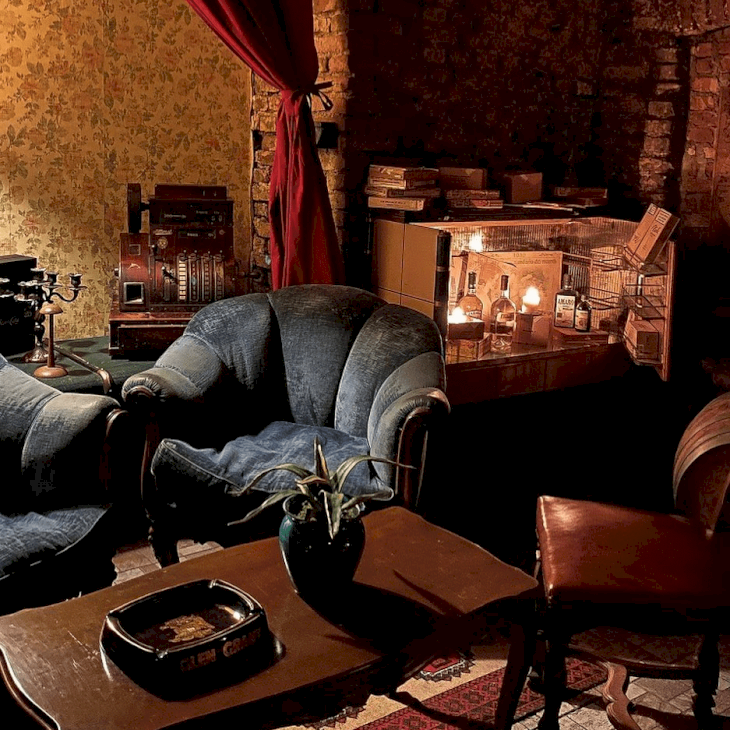 THE GROUCHO CLUB, LONDON
This London based social club is the prominent women's answer to the many 'gentleman's clubs' found in London. This is an elite women-only social club that costs over $15,000 to join, and another $30,000 or more in annual fees. The only way to get in is by being nominated by two current members and having a committee of members approve your nomination. The club also prefers women in the media or arts fields.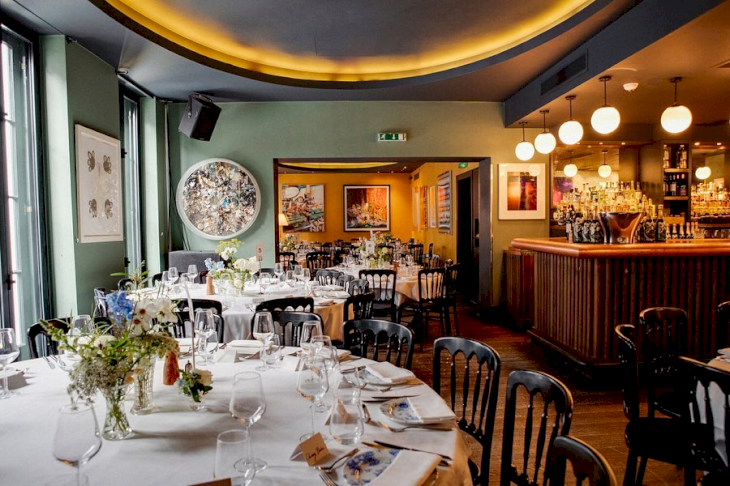 SAN DIEGO YACHT CLUB, CALIFORNIA
The second Yacht Club on this list is the San Diego Yacht club. This prestigious yacht club hosts the Sir Thomas Lipton Cup, a prestigious regatta held annually since 1904. Though it only costs $5,000 a year to stay a member, the club limits the number of people present at their clubhouse to 100 at a time.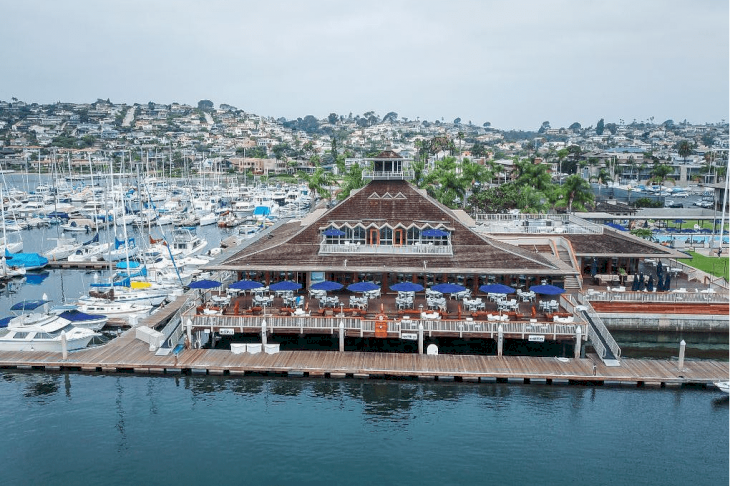 THE AMERICAN CLUB, HONG KONG
Crossing over the pacific is The American Club located in Hong Kong. Hong Kong is a hub for business and finance, and the club runs like a company. Getting in involves going through an extensive interview process with the club's Board of Directors. With its banquet halls, top-notch fitness centers, and private lounges, it costs $56,000 to join and you also have to be nominated by two members.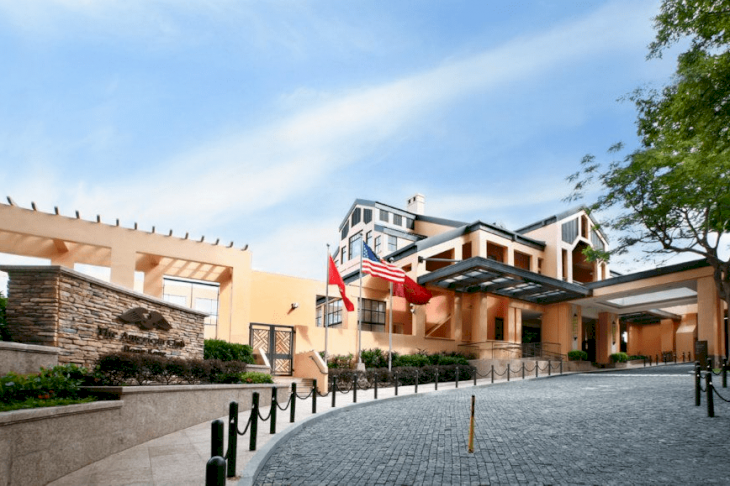 QATAR RACING AND EQUESTRIAN CLUB, QATAR
Nothing says ultra-rich like the hobby of raising, riding, and racing horses. The Qatar Racing and Equestrian Club therefore should be on this list. Established to become a center for developing thoroughbred and purebred Arabian horses in 1975, this club is arguably considered the mecca of horse racing. With its world-class facilities, the ultra-rich of this world flock to be in attendance of its events.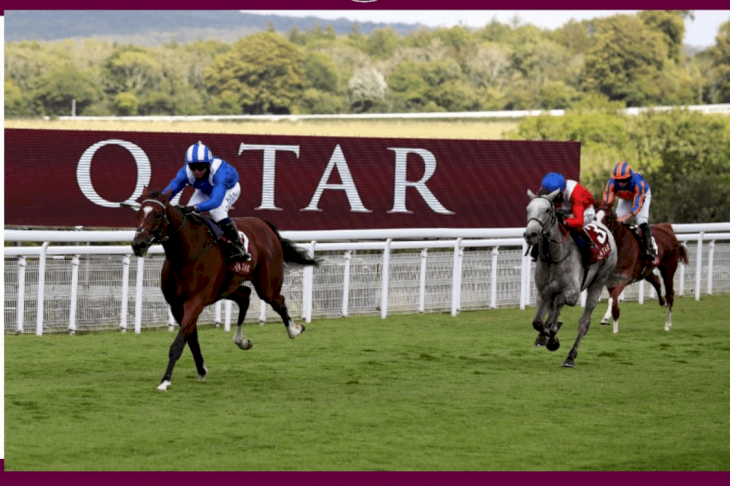 OLDENCRAIG EQUESTRIAN CENTER, ENGLAND 
Speaking of horses and loads of money, Oldencraig Equestrian Center has been in business for over 50 years. The center has been a place for both professional and casual horse riders. The prestigious establishment continues to grow in popularity thanks to the patronage of the British elite.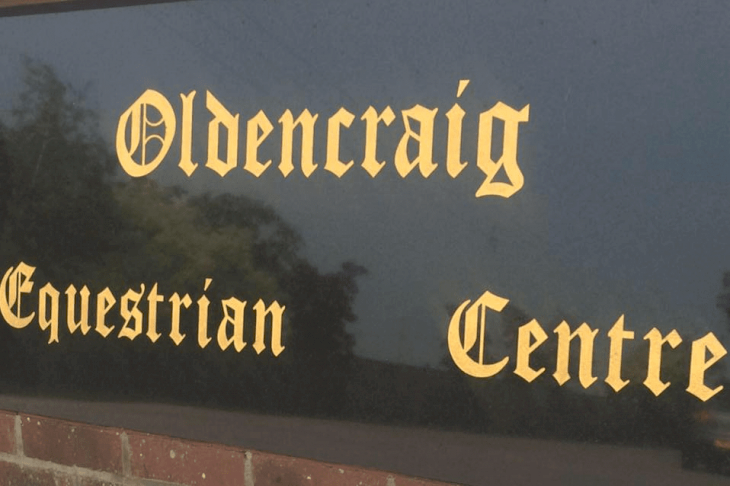 CAROLINA YACHT CLUB, SOUTH CAROLINA
Here's another prestigious and very old-school yacht club! Founded in 1883, this elite yacht club is set in the Charleston Harbor area. It costs far less, a little over $1000, to be a member of this yacht club than most. Despite this and its age, The Caroline Yacht Club holds up just as well as its fellow exclusive yacht clubs in the United States.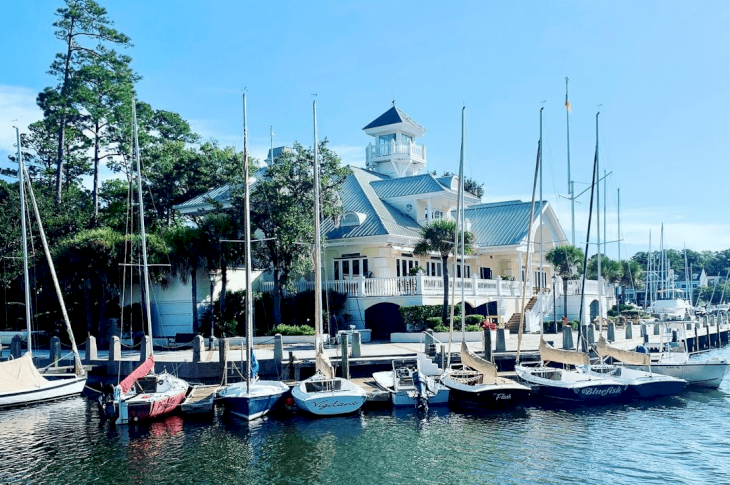 CAVALLI, DUBAI
Dubai is home to some of the richest people in the world. It's a modern city with extremely modern tastes. Which also means the city is home to some of the most exclusive and beautiful night clubs and lounges around. One, in particular, is called Cavalli. This place was designed by renowned designer, Robert Cavalli with 356,000 Swarovski crystals.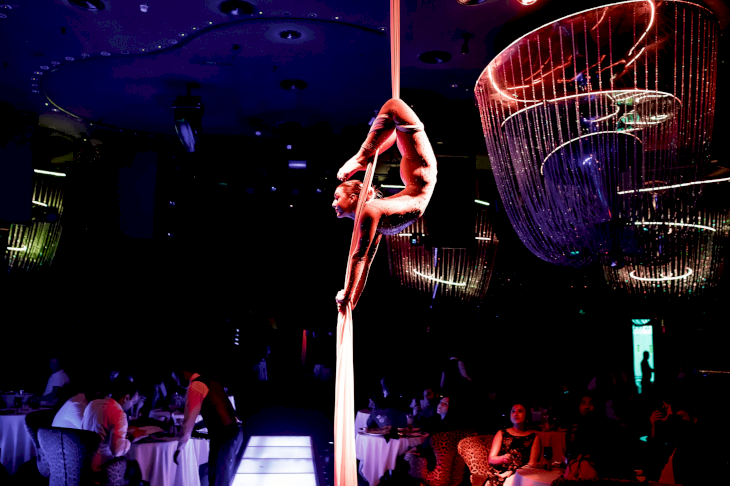 FISHER ISLAND CLUB, FLORIDA
Fisher Island Club is home to the most expensive beach in the world. Members pay $43,000 to join and annual fees that could go up as high as $30,000 or more if you add golf. On top of golf, the sunny paradise is equipped with a spa, a tennis court, golf, and of course the beach.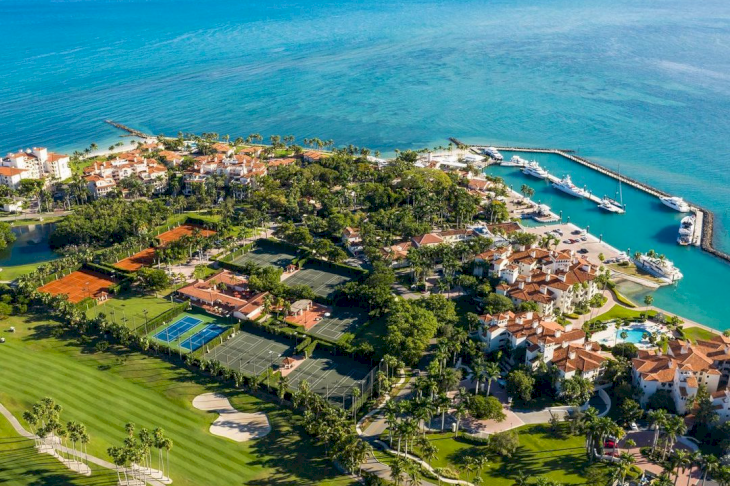 GROSSE POINTE SHORES, MICHIGAN
If you think that yacht clubs are only found in harbors or marina in coastal cities, you're wrong. Located on the shores of Lake St. Clair is the Grosse Pointe Shores yacht club. It was established in 1914, and the clubhouse was designed by an internationally renowned designer, Guy Lowell. This explains the club's $3,500 joining fee.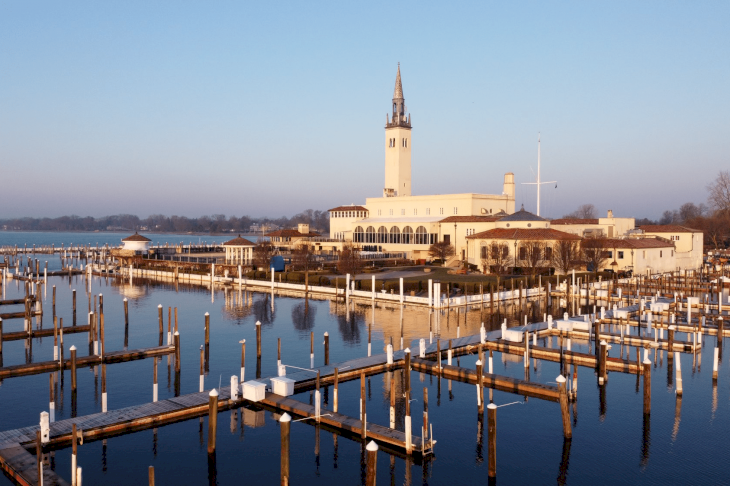 XS, LAS VEGAS
It's no surprise that one of the world's richest night clubs is located in the world's party capital. In the bright lights of Las Vegas, one can find XS. Getting into the club can be a challenge as it draws crowds of thousands every night it's open. If you're not on the tightly guarded guest list, the only way you're getting in is by getting in line and paying the $100 cover.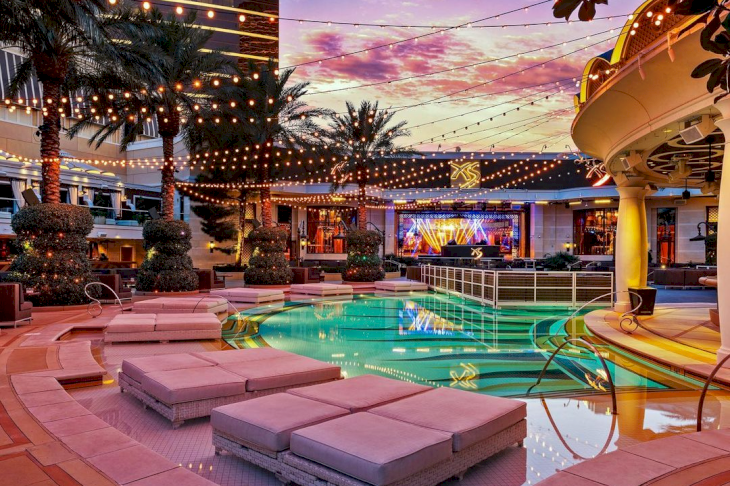 PINE VALLEY GOLF CLUB, NEW JERSEY
The Pine Valley Golf Club is arguably one of the best grounds for golf around the world. The only way you're getting into this exclusive golf club membership is by being scouted by their board of directors. The club is famously men-only, women are only allowed into the course as guests of members on Sundays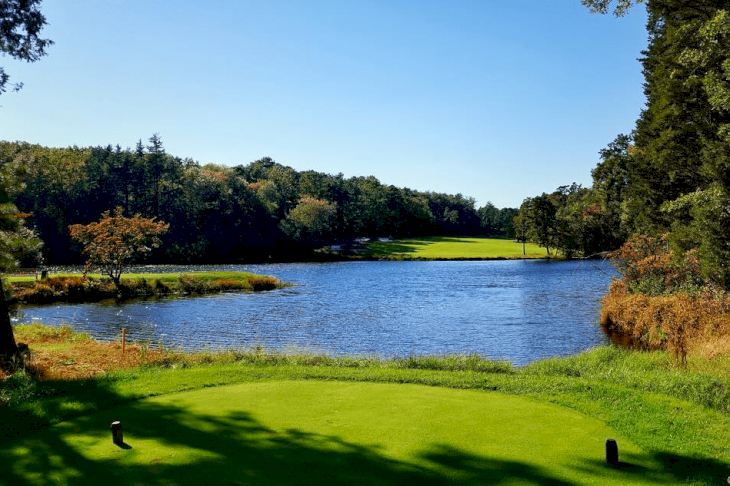 AUGUSTA NATIONAL GOLF CLUB, GEORGIA 
Voted as the #1 golf course in the United States, Augusta National Golf Club is another favorite leisure spot for billionaires who have an eye for golf. The club has a total of 300 members with the likes of Warren Buffet and Bill Gates among their ranks. You're gonna have to pony up between $250,000 to $500,000 to get into it if you're invited to join.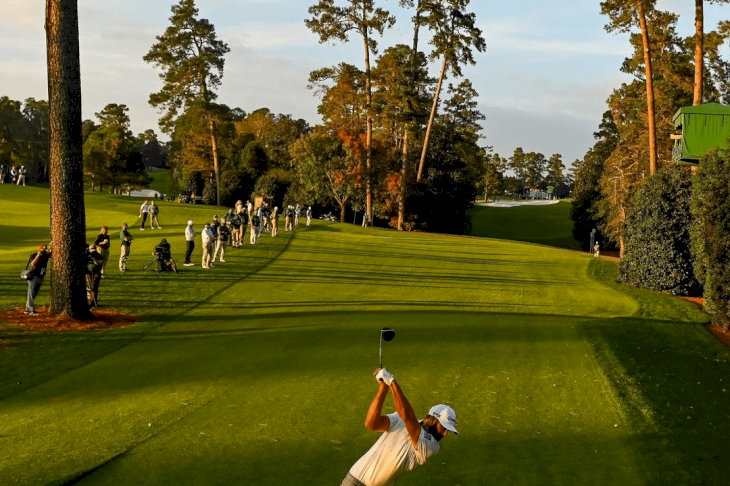 THE ROYAL & ANCIENT GOLF CLUB OF ST. ANDREWS, SCOTLAND
St. Andrews is also known as the "Home of Golf." It is the oldest and most prestigious golf club in the world. The club was established in 1754 and was primarily a male-only club up until 2015. Princess Anne along with several female professional gofers was invited to become part of the 2,400 strong membership of the ancient club.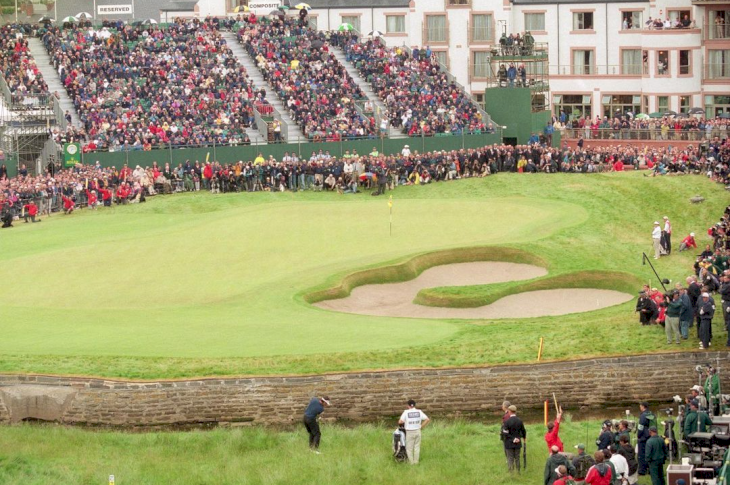 INSPIRATO
If you're thinking this list only talks about physical clubs, then you're wrong there too. Inspirato is a vacationing service that only the rich can afford. Becoming a member and subscribing to their membership costs $5,000 up-front and another $2,500 every month. The service gives you access to the most stunning vacation rentals around the world, booking a trip also comes with your very own on-site concierge that will be at your every beck and call.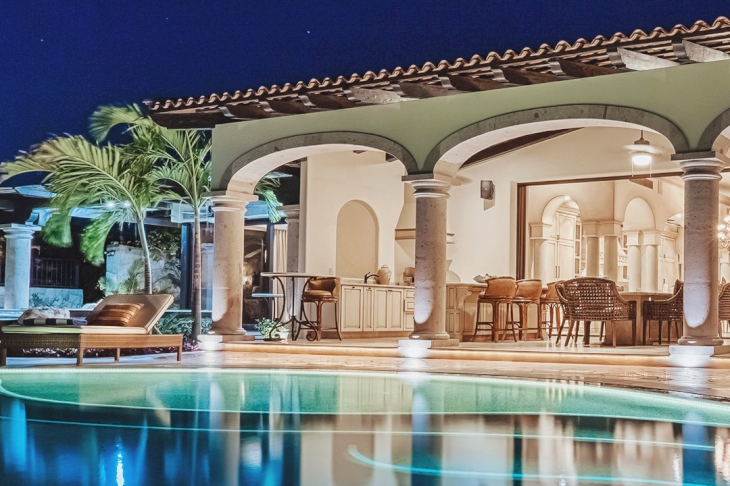 SHINNECOCK HILLS GOLF CLUB, NEW YORK 
Shinnecock Hills Golf Club should be at the top-tier of any golf enthusiasts bucket list of courses to play. The Long Island-based course is extremely difficult to get access to as the only way you can play there is when you're with a member. Not only that, the waiting list for a tee off can take as long as months. After that, there's the $350 per round fee. But if you're really keen on a membership, better save up at least $75,000 and get really, close to a member.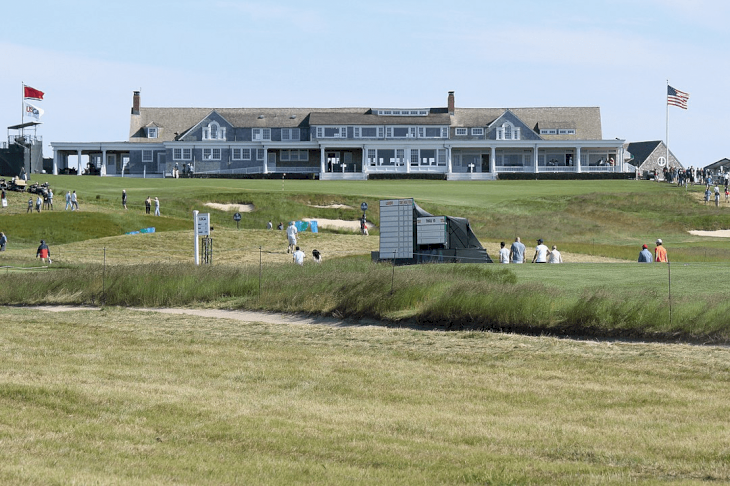 THE SAN FRANCISCO YACHT CLUB, BELVEDERE, CALIFORNIA 
So earlier we mentioned San Francisco's other posh and exclusive yacht club. Well, this is its older brother of sorts. The San Francisco Yacht Club, Belvedere was first founded in 1869. However, it was only in 1926 that it decided to move to the stunning Belvedere Cove where it still is today. This moved caused a rift among its members. Thus, the rival yacht club was formed. Even if San Francisco has two yacht clubs, good luck getting into either. 
NEWPORT HARBOR YACHT CLUB 
Keeping us in the Westcoast is the Newport Harbor Yacht club. It was established in 1916 but its clubhouse was completed in 1919. The California yacht club one of the United States' oldest and most established clubs. With over $10,000 in joining and annual fees to keep up with to stay in the loop, we understand why most of its members are Cali's old-money wealthy families and more.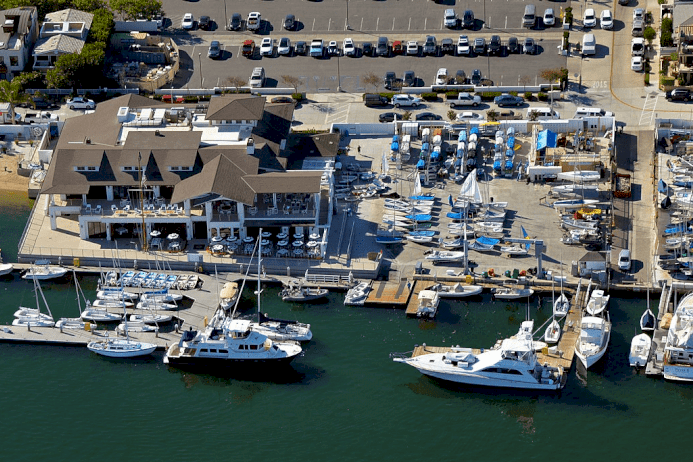 NECKER ISLAND, BRITISH VIRGIN ISLANDS
You know Richard Branson, right? The Virgin Group of companies head honcho has a very famous island in the Caribbean. It's called Necker Island. On top of it being a private island, it's also a resort that can welcome up to 30 guests at a time. It is, however, a very exclusive kind of resort. The kind that has Mr. Branson approving who gets to stay there or not. If you had to guess, it's usually celebrities, business contacts, or other billionaires who can afford the $77,500 per night price tag of the island.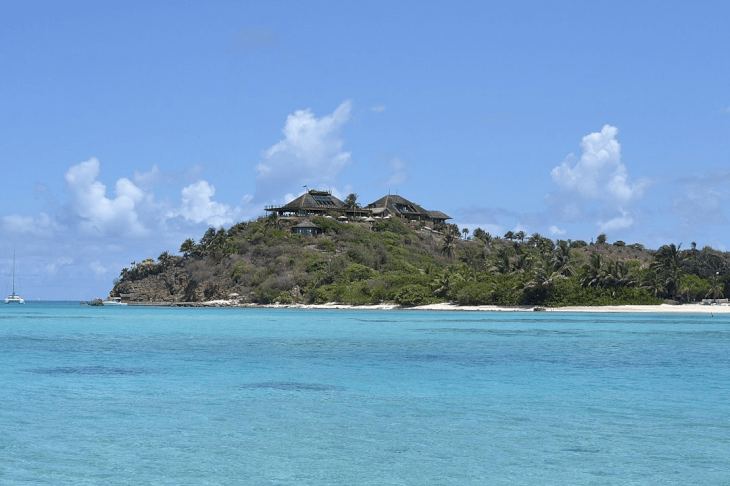 THE AUSTRALIAN CLUB, SYDNEY
Heading over to the land down under, we can find that the most powerful, successful, and wealthy individuals of Sydney's central business district like to convene in one place, the Australian Club. The club overlooks views of Hyde Park and Sydney Harbor. If you're lucky enough to be welcomed in, after paying the $5,000 joining fee and going through all the interviews and background checks. you'll be joining the ranks of Australian Prime Minister Malcolm Turnbull.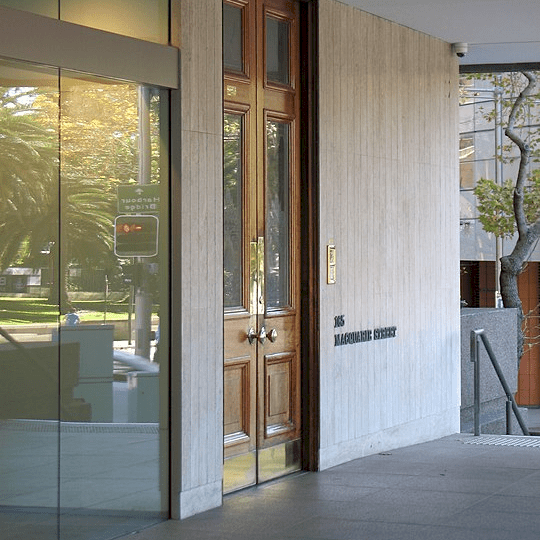 BEYONCE & JAY-Z'S YACHT
Since we're pretty deep into this list, you should know those ultra-rich people like the following things: golf, horses, and yachts. Take the music industry's power duo of Beyonce and Jay-Z for example. They have a yacht called the "Galactica Star." It's basically a giant mansion in the water that costs $50 million. Despite that, yachts are considered investments, so the couple allows for it to be chartered but only if the customer can pay for its $434,000 a week fee.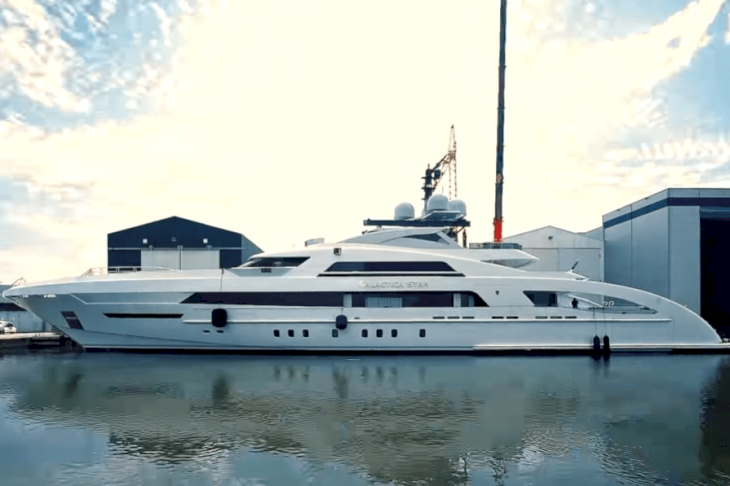 EMIRATES EQUESTRIAN CENTER, DUBAI
Horses are another multi-thousand, if not multi-million dollar investment that billionaires love to spend on. In the middle east, the center of all equestrian activities is The Emirates Equestrian Center found in Dubai. The facility is home to the Dubai Show Jumping Team and the Dubai Pony Club. It's the only facility in the Middle East that has the approval of the British Horse Society Centre, so you know it's got that posh British touch.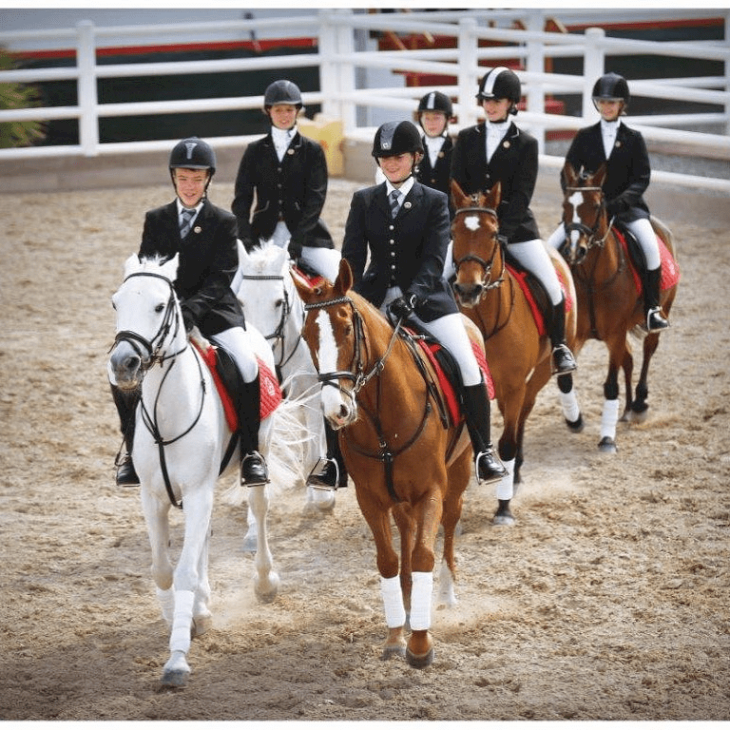 ROYAL ASCOT RACING CLUB
Speaking of that posh British touch, the Royal Ascot Racing Club is one of Britain's elite organizations. It was established in 1711 by Queen Anne. The Royal Ascot is at the pinnacle of the world's most prestigious horse racing associations. Every year, the club holds two high-profile races, The Golden Cup and the Diamond Jubilee States -- which are both attended and presented by the Queen.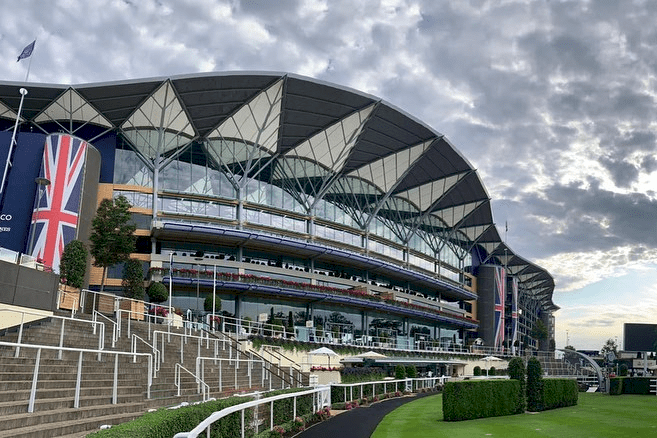 ANNAPOLIS YACHT CLUB, MARYLAND
Founded in 1886, the Maryland based yacht club was home to the most iconic yacht race in the United States. It was the Annapolis to Newport Race. Unfortunately, this historic Annapolis Yacht  Club's clubhouse burned down because of a fire in 2015. Thankfully, it's 1600 strong yacht club members, who are also ultra-rich who pay $11,000 just to join, banded together to build themselves a new one.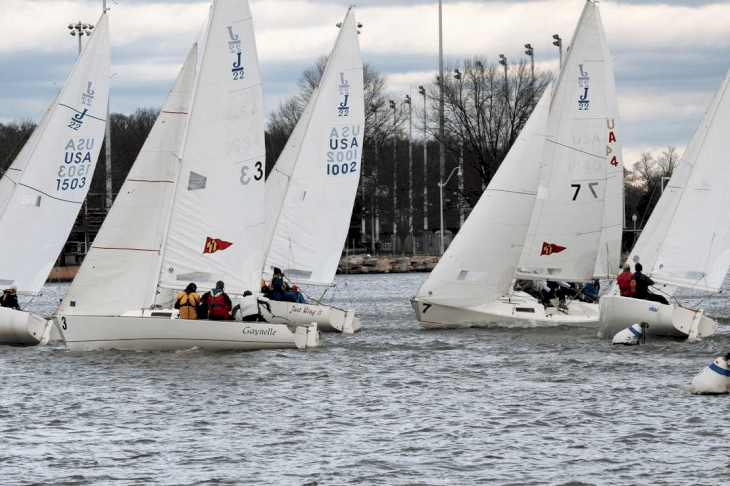 CAPITAL CLUB, DUBAI
Joining Fee: $15,150. Annual Fees: Unknown. Apart from the exclusivity, social clubs are highly sought after by the rich because it allows them access to each other. The connections one can make in a prestigious and exclusive club are worth far more than the price of admission. Dubai's Capital Club comes to mind as one such place. It's pricey $15,150 joining fee will put you face to face and sharing a drink with the city's government officials and heads of the financial sector.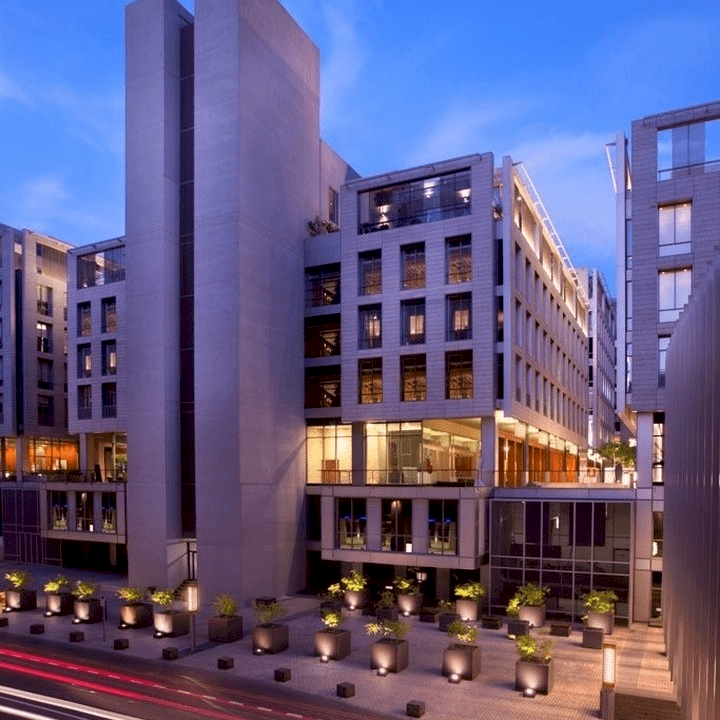 OCEAN REEF CLUB, FLORIDA
Ocean Reef isn't just a club, it's a private community. Located in Key Largo, Florida, this little slice of billionaire heaven comes with a private airstrip, a school, a museum, it's own private security and fire department. Not just anyone can call this place home, obviously. One has to be sponsored by current members and then you have to pay an equity membership of $200,000.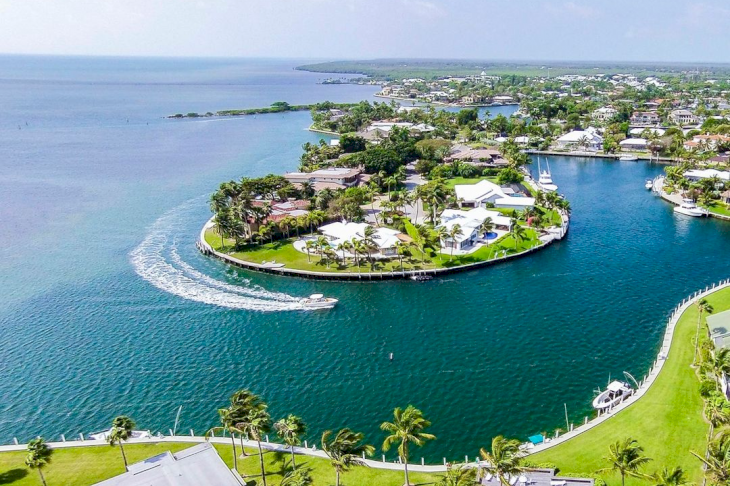 BOHEMIAN CLUB, CALIFORNIA
In sunny California, there is a social club that is home to some of the most influential people in the United States. The Bohemian Club was founded in 1872 and was originally a club for journalists. These days, you'll see powerful politicians among its members. To get in you need an army of recommendation letters and go through over a dozen interviews. After that, there's the $25,000 joining fee and it's accompanying annual dues. Some notable members of the club are Clint Eastwood, George H.W. Bush, and Bing Crosby.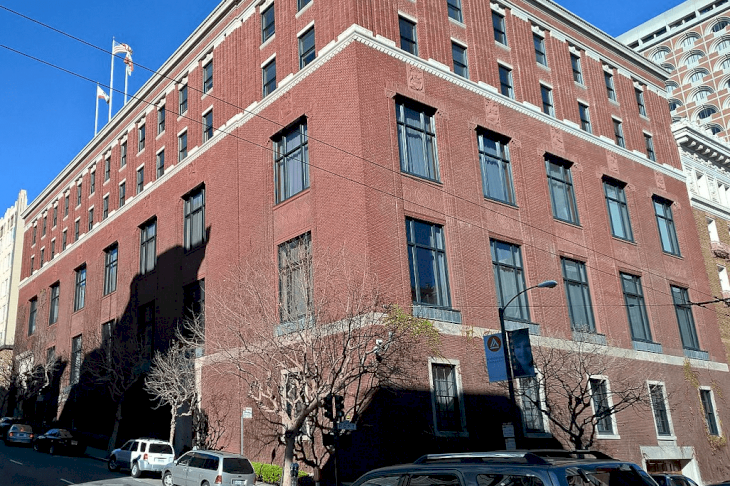 39 MONTE CARLO, MONACO
The Principality of Monaco is one of the wealthiest places in the world. Simply put, it's the playground for the rich and powerful of France and most of Europe. The city is also home to 39 Monte Carlo fitness club founded by Scottish rugby legend, Ross Beattie. The club's Michelin-starred restaurant overlooks the beauty of Monaco's world-famous harbor. For its members, the likes of F1 driver Charles Leclerc and tennis pro-Grigor Dmitrov enjoy the company of Prince Albert of Monaco himself. 
Have you ever been lucky enough to have stepped foot in any of these clubs before? Are you eyeing membership in any of them? It must be good to be a billionaire, right? Let us know in the comment section and if you had fun reading this, then you might have a blast reading the other stories we write about on Amomedia!