Historical Wedding Facts Fans Didn't Know About
Marriage has been one of the ways of uniting people in love for centuries, however, there are still many things about this union that is left in the dark. We will be covering wedding facts that you probably didn't know about! Keep reading to find out how the monarchy impacted the way we get married today, as well as some out-of-fashion traditions that used to take place!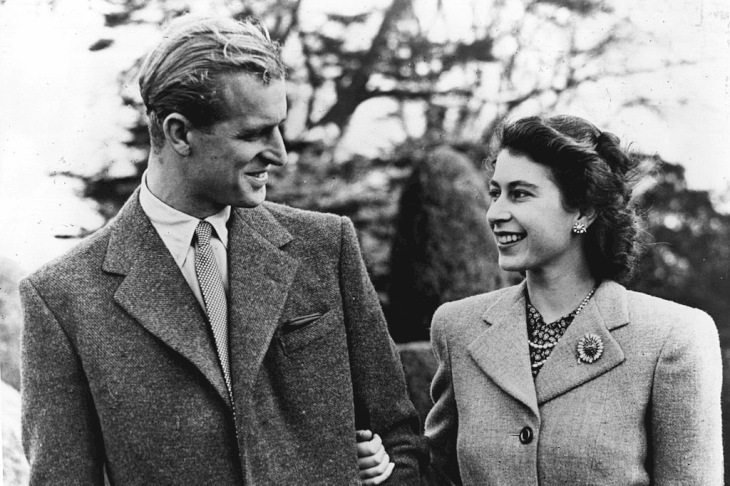 ---
CHOOSING BETWEEN LOVE AND DUTY
In many monarchies across the world, it is common for the royals to be allowed to marry commoners as long as they opt out of their royal duties. Such was the case for Princess Sayako of Japan who had to leave her royal title behind to marry Yoshiki Kuroda in 2005, who was born in a middle-class family.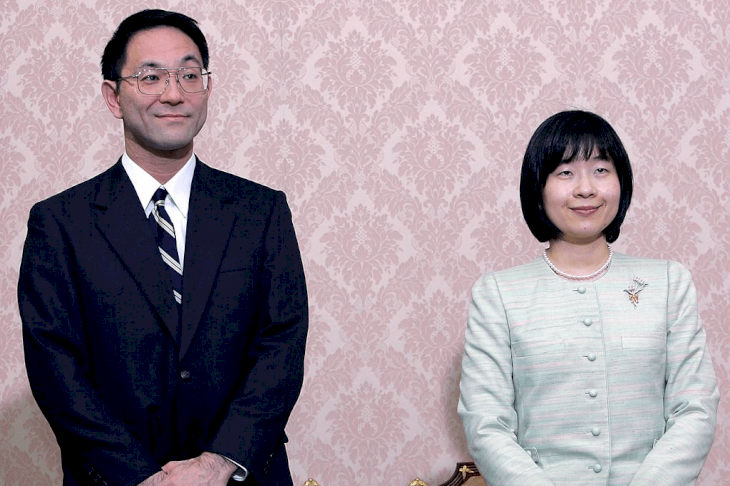 ---
ABDICATING THEIR ROYAL TITLES IS NOT UNCOMMON
The same situation happened with King Edward VIII of England, who was forced to lose his crown in order to marry Wallis Simpson. She was twice separated from previous husbands and, at that time, this was against the rules of the Royal Family and Church of England, of which King Edward VIII was Head of.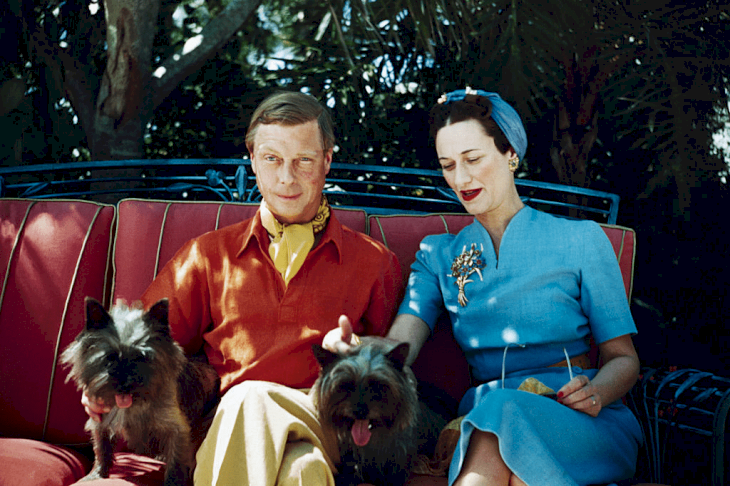 ---
THE ARRANGED MARRIAGES WITHIN ROYALTY
It is a well-known fact that arranged marriages were common back in the day, especially within the different Royal families. Due to this, Isabella of Aragon was forced to marry her cousin Gian Galeazzo Sforza, however, their wedding led to a big scandals in their family.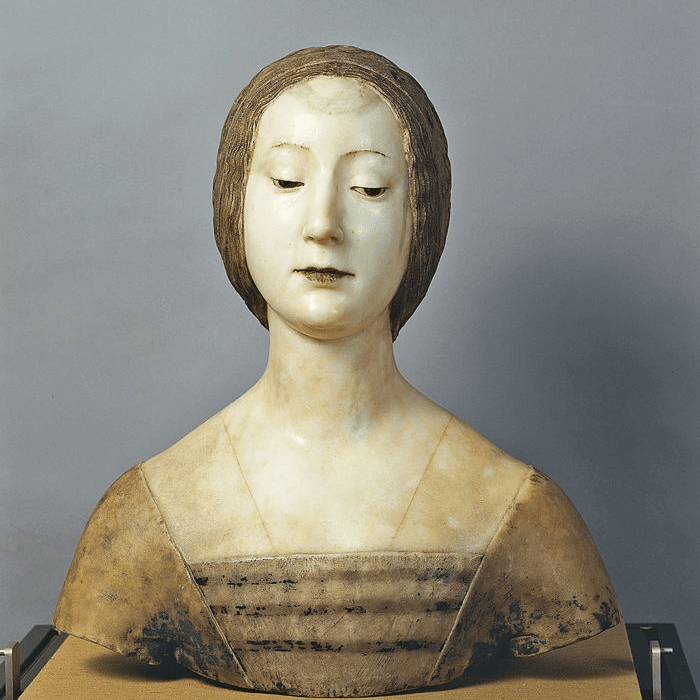 ---
DECLARING MARRIAGES ILLEGAL
In 1785, George, the Prince of Wales, married a woman who didn't share the religion of the Church of England, who was called Maria Fitzherbert. While the Prince managed to find a Priest who was willing to marry them, his father King George III of England declared that the marriage was illegal and broke the couple apart.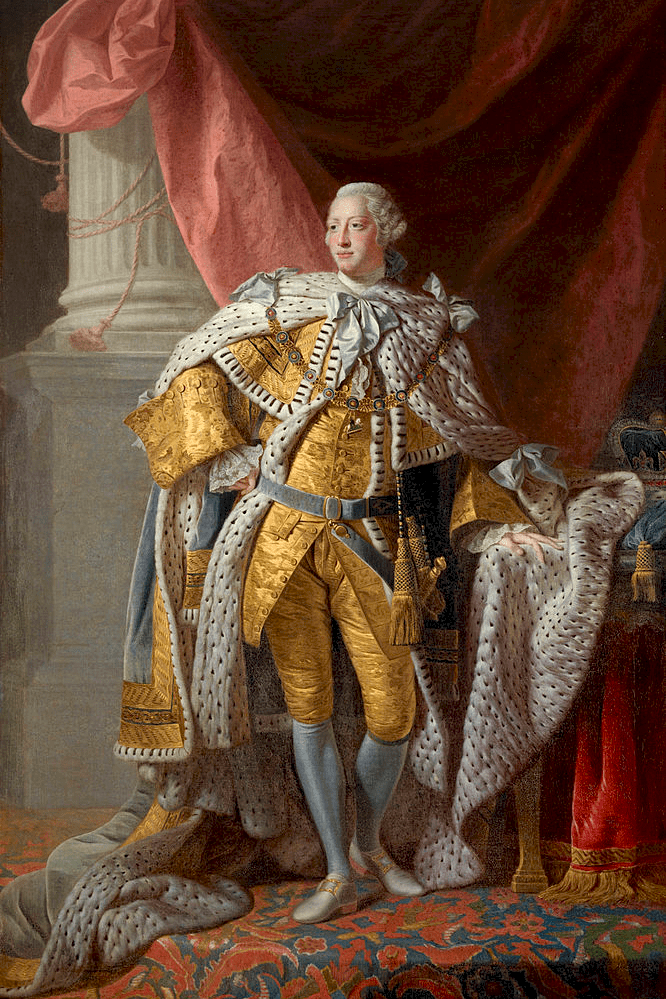 ---
FIGHTING THE PARENTAL PRESSURE
The eldest son of King Peter II of Aragon and Count of Barcelona, James of Aragon, was forced to marry Eleanor of Castille when he was just 14 years old. Being confident in his ambition to become a monk, James followed his father's wishes and married Eleanor, however, his father later accepted to annul it.
---
MARRYING A NUN
Michael II, Emperor of Byzantine, lost his wife Thekla around the year 823, and soon decided to marry Euphrosyne, a daughter of Constantine VI, who was himself a previous Emperor. The problem was that Euphrosyne was living as a nun at the time and had to leave her beliefs behind. When Michael II died she returned to live in the convent.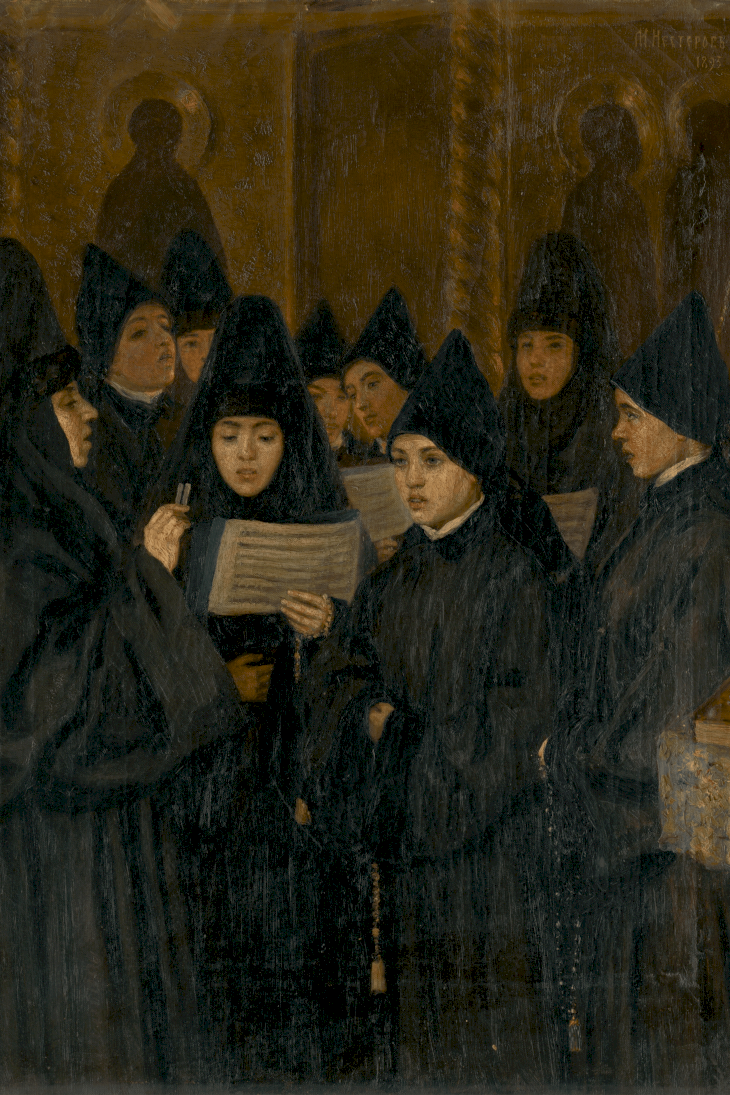 ---
SOLVING THE PROBLEM OF MULTICULTURALISM WITH MARRIAGES
Alexander the Great is probably one of the most famous emperors, however, what you may not know about him is that when he conquered the Persian Empire there were issues with cultural clashes between his European and Asian citizens. He decided that in order to solve this he would marry over 10,000 of his European subjects to Asian brides.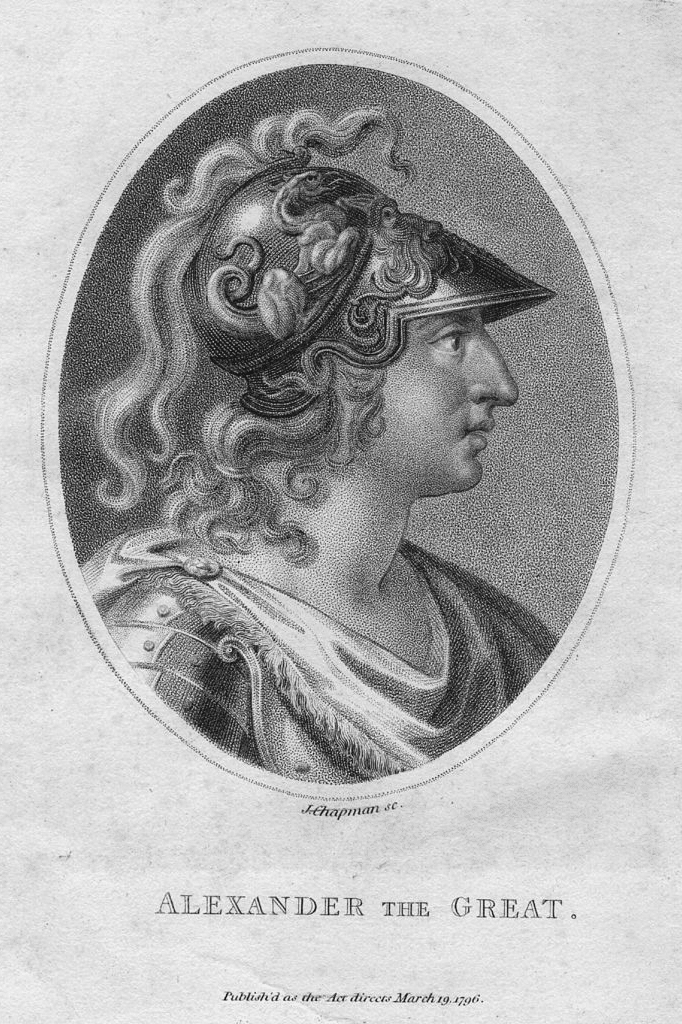 ---
THE SEVENTH TIME IS THE CHARM
King Philip II of Macedon lived a short life (as was common back then) but, before being assassinated at the age of 46, he was married seven times. His wives were Audata, Phila, Nicesipolis, Philinna, Meda of Odessa, Cleopatra Eurydice, and Olympias, the latter was also the mother of Alexander the Great and Cleopatra.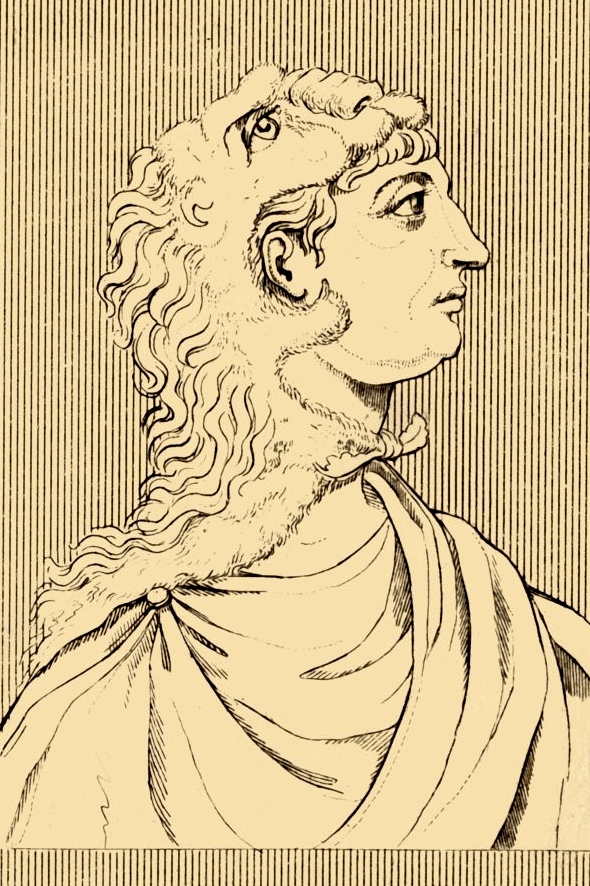 ---
LOOKING OUT FOR THE COMPETITION
In 1981, Prince Charles and Diana's wedding made the headlines as one of the most iconic marriages, however, Diana had her eyes set on something else during the ceremony. According to the Princess, she spent some time trying to find where Charles' ex-lover Camilla was, which might have been difficult as there were 2,500 guests in total.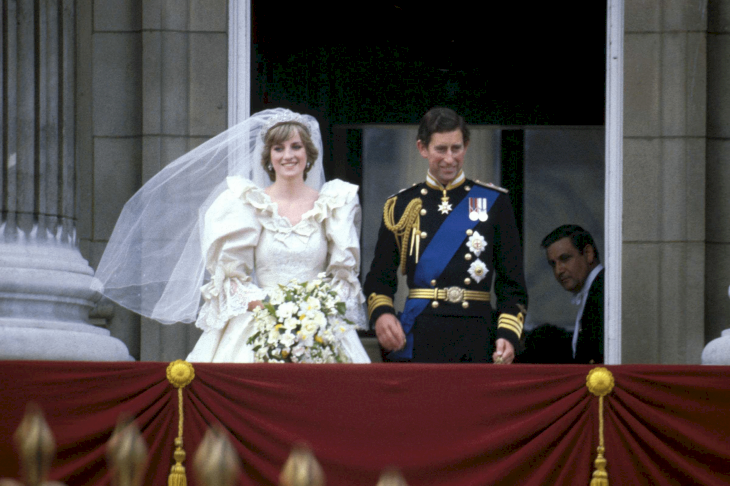 ---
WEDDING DRESSES WERE NOT ALWAYS WHITE
Before 1840, the wedding dress trend was quite different from what we see today. Bright colorful dresses were the norm back then, but everything would change when Queen Victoria decided to use a white satin dress for her wedding with Prince Albert. The tradition of white gowns for brides has stuck since then in western cultures.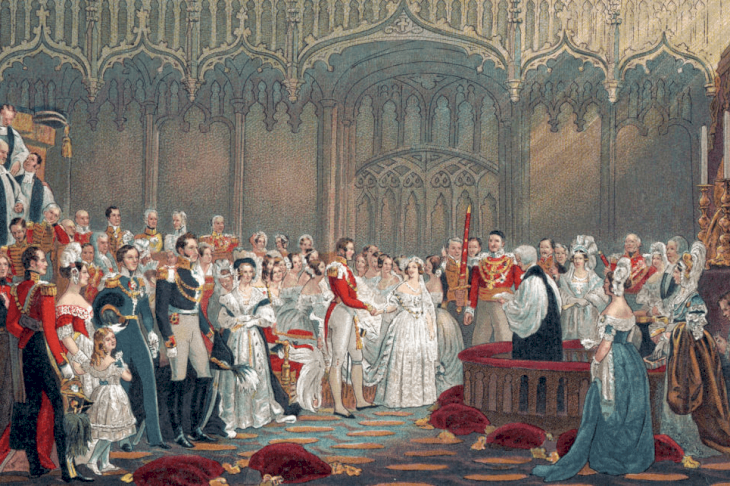 ---
A WEDDING FULL OF TREND-SETTERS
The white dress was not the only tradition that Queen Victoria and Prince Albert installed. In fact, they were also the first Royals to add the bride and groom figurines on top of their wedding cake, which was two-tiered, nine feet wide, and weighed 300lbs!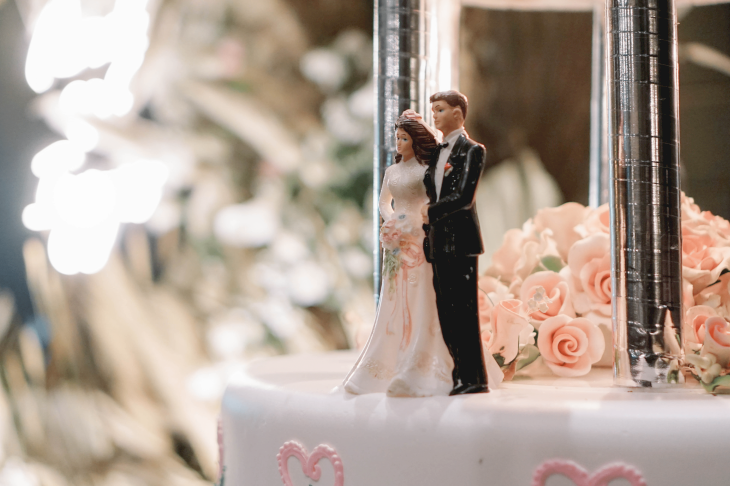 ---
SHARING THE WEDDING WITH THE WORLD
While the Royal Weddings are now often televised, this was not always the norm. The first British Royal wedding to be aired on television was actually back in 1960, when Princess Margaret married the photographer Antony Armstrong-Jones. The wedding was shown on the BBC and had a worldwide audience of 300 million people.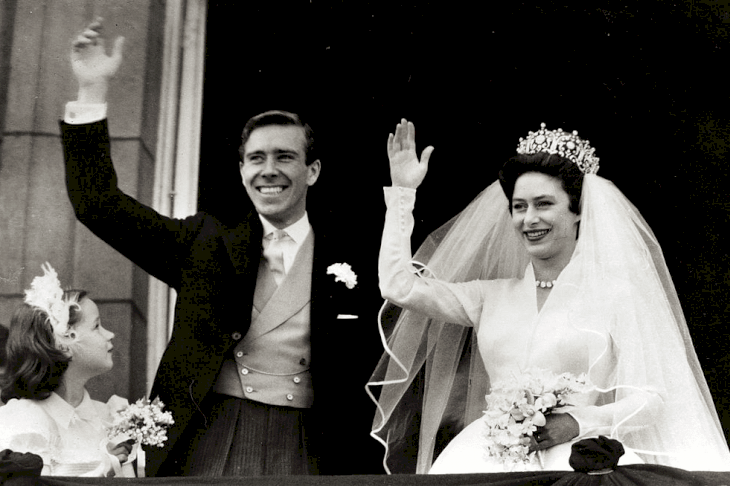 ---
NOT EVERYTHING NEEDS TO BE CUSTOM MADE
Princess Diana is, and always will be, one of the most popular members of the British Royal family. Many articles have been written about her beautiful engagement ring, however, something that you may not know about it is that it was actually picked out of a Garrard's catalog. She truly was the Princess of the people!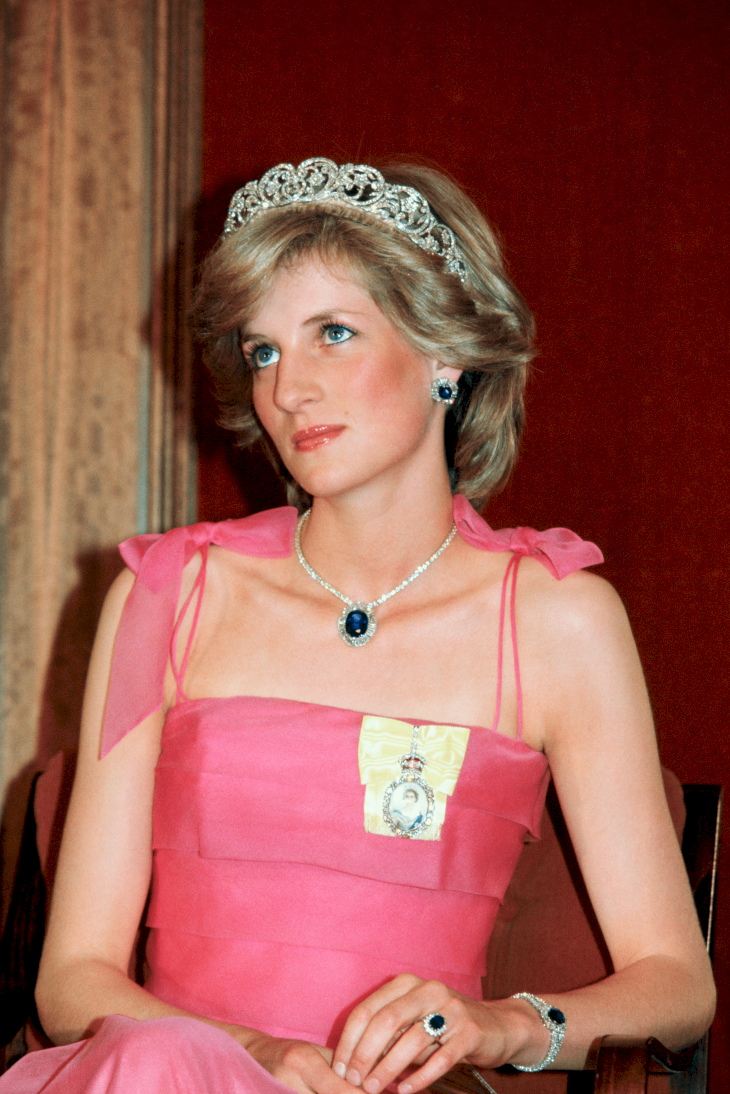 ---
TWO WEDDING CAKES
Prince William and Kate's wedding was a showstopper, as any Royal wedding is, but what you may find surprising is how much their wedding cakes cost. The couple selected the traditional fruit cake to be served, along with a chocolate cake, and the total price of both cakes was reported to be $80,000.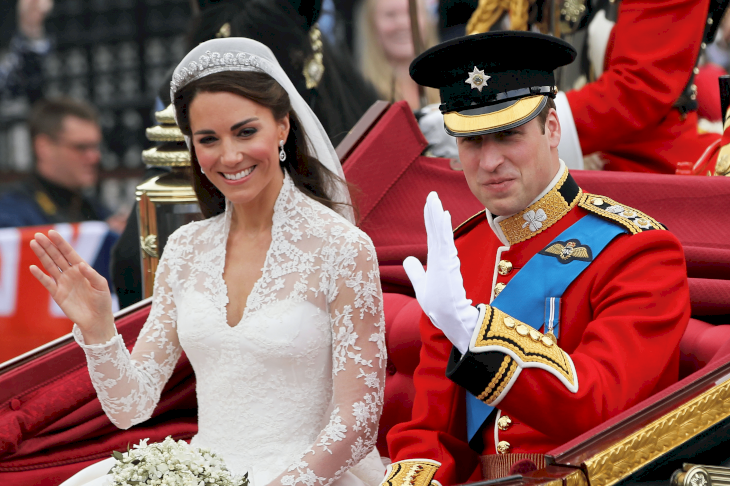 ---
A WEDDING IN A STADIUM
King Letsie III of Lesotho married Anna Karabo Motšoeneng in 2000, and their wedding was one of the biggest ever recorded in contemporary Royal families. In fact, their ceremony took place at the national football stadium and was at maximum capacity with 40,000 spectators.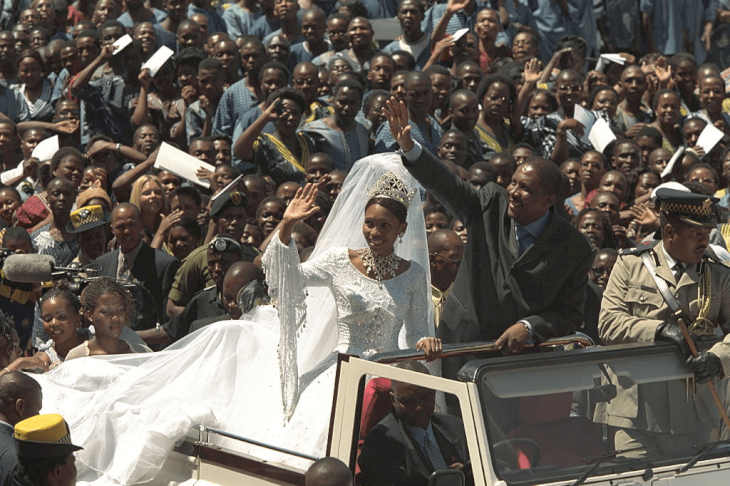 ---
THE IMPARTIALITY OF THE BRIDE PARADES
Between 1505 and 1689, the rulers of Muscovy (which would become Russia) would select their wives in a type of bride show. Several young women would be presented as possible suitors and, even though the whole royal-bride selection seemed to be fair play between the different factions, occurrences of sabotage were common.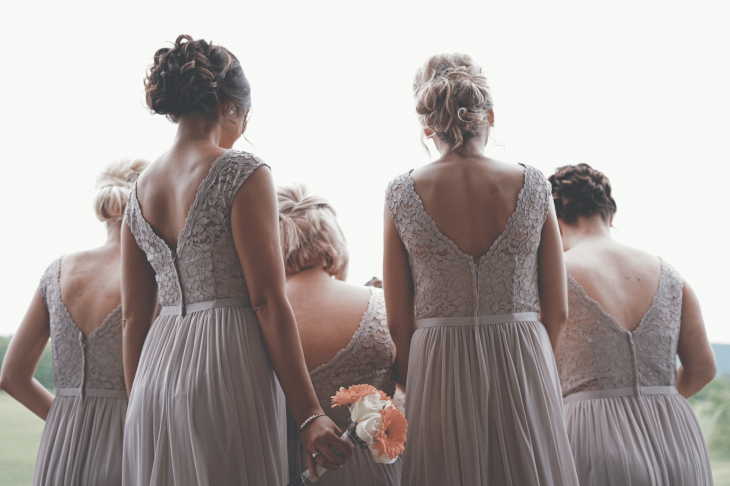 ---
THE MOST INTRICATE WEDDING DRESS
Jetsun Pema married King Jigme Khesar of Bhutan in 2011 and her Kira (the traditional outfit for brides) took three years to be made. Looking at how beautifully intricate the designs and colors are, it is easy to understand why it took so long!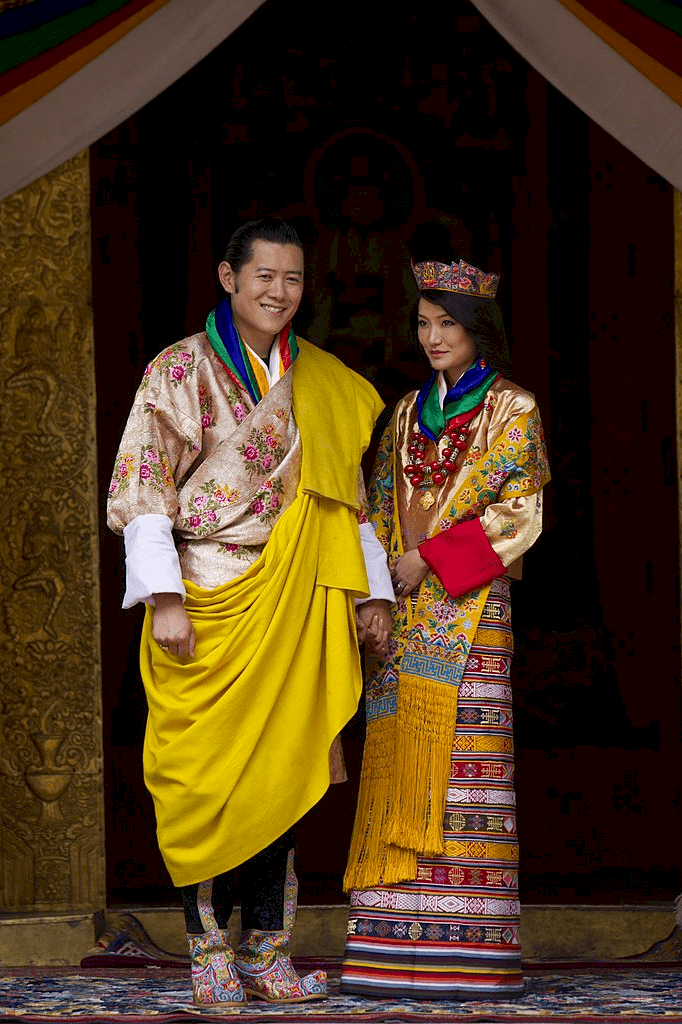 ---
THE ROYAL WEDDING GIFT
Royal weddings are known for being filled with extravagant gifts, but no one was expecting the gigantic gift that Queen Victoria received for her wedding. The farmers from the Somerset region, which is very well-known for its cheese, offered a Pennard cheese to the Queen, which weighed over 1120 pounds.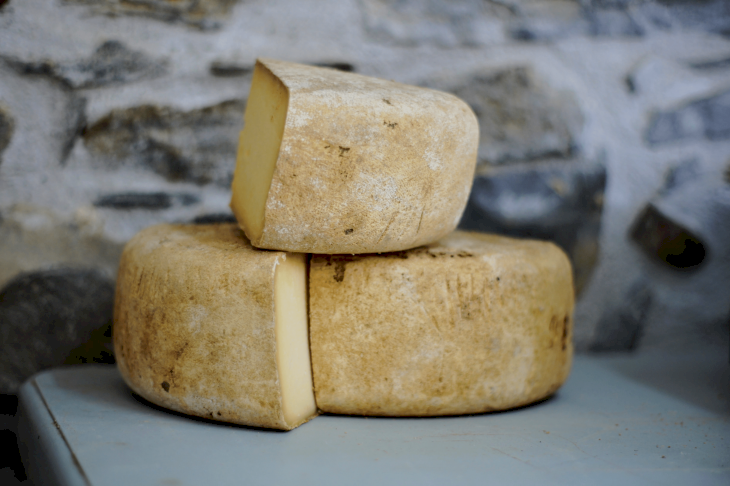 ---
THE DUTY OF FINDING PARTNERS
In medieval India, the monarchs would use their own weddings as an opportunity to find suitors for their servants and staff. The royal family considered that it was their duty to share their love with those who work with them. 17th century Empress Nur Jahan arranged at least 500 weddings during her reign.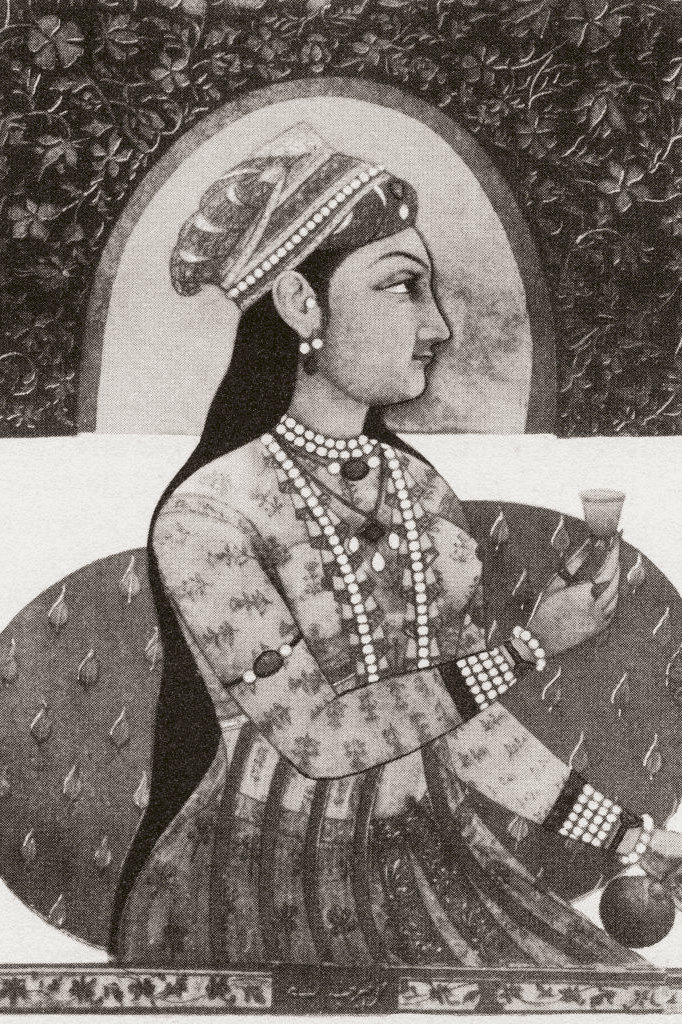 ---
A WEDDING FOR THE WHOLE EMPIRE
The Qing dynasty ruled between 1644 and 1912, being the last Chinese dynasty. But their weddings still left much to be said about, as they would involve the whole empire in their ceremonies. In 1888, during an imperial wedding, the whole empire was allowed 20 days of holiday, and during the wedding itself, everyone was requested to wear red and green.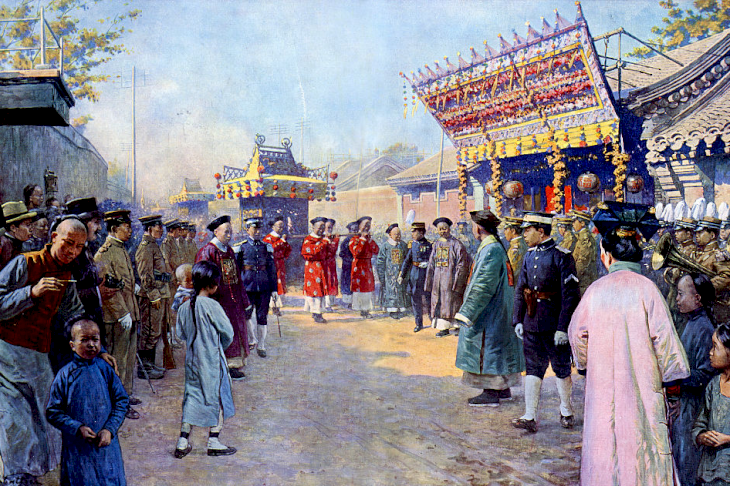 ---
A DATE TO REMEMBER
Ozzy Osbourne and Sharon Osbourne were married on Independence Day back in 1982, which was not a coincidence at all. In fact, Ozzy has since admitted that he chose this date as it was an easy one to remember and which ensure he would never forget to say some nice words to his wife during anniversaries.
---
MAKING MONEY OUT OF THE WEDDING
Professional wrestler George Wagner married Elizabeth Hanson by the side of a wrestling ring, which of course was very popular among his fans. Due to this, he decided to re-enact the wedding in several other locations, which allowed him to make much more money than he would have anticipated.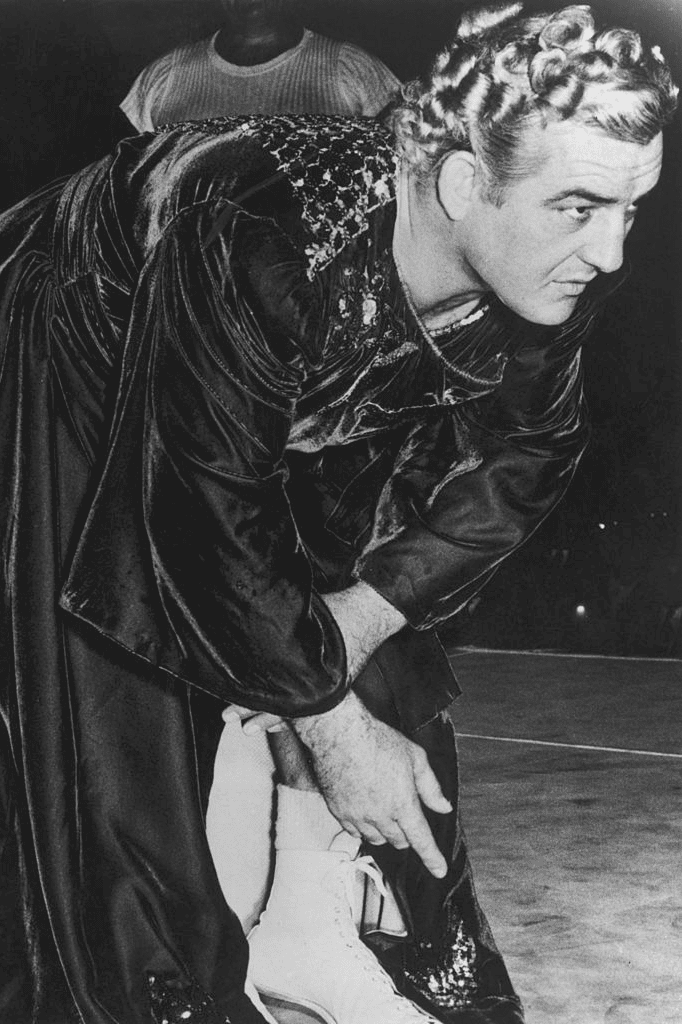 ---
WHEN YOU'VE KNOWN YOUR WIFE HER ENTIRE LIFE
It is not uncommon that couples met when they are children and then later reconnect as adults, something different happened with Grover Cleveland and his wife, Frances Folsom. In fact, Cleveland was friends with Folsom's father and had known her since she was a baby. There was a 28-year gap between the two when they got married.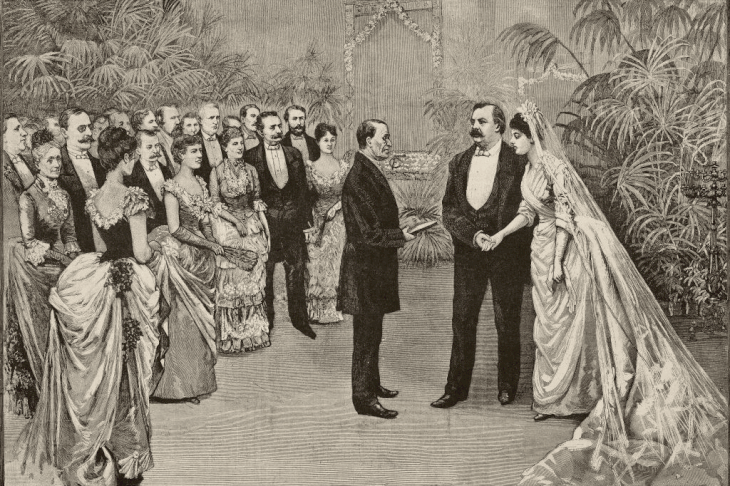 ---
CONFUSING THE SPIRITS
Back in the day, bridesmaids already existed, however, they used to wear dresses that resembled bridal gowns. Why you might ask? Well, the main purposed was to confuse the bride's exes and bad spirits, and ensure that the bride would have as much protection as possible.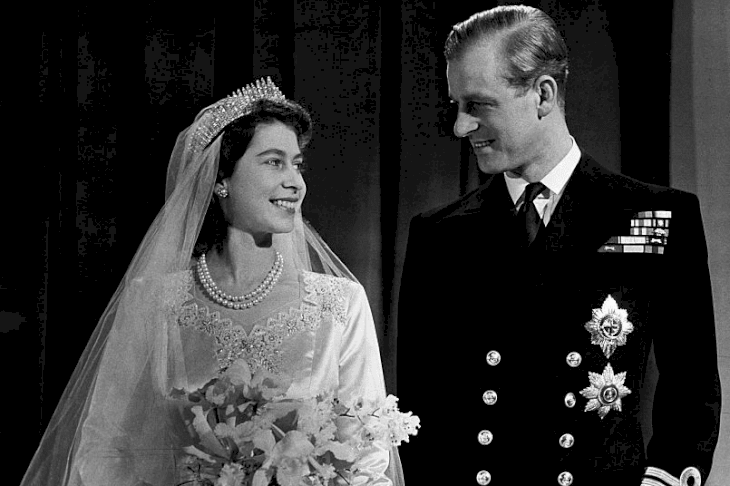 Being a millennium-old tradition, marriages have evolved throughout the centuries, and traditions have been lost and some have been created. The most important thing is that love keeps on being celebrated in the years to come! Which is your favorite wedding fact? Let us know in the comments below and share this story with your friends!