Gwen Stefani and Blake Shelton: Their Love Story Details
Gwen Stefani and Blake Shelton are finally going to get married! After five years of being together, Gwen Stefani and Blake Shelton's engagement appeared on the singers' social accounts. So while we're waiting for the wedding date announcement, let's get the scoop on how Gwen and Blake's relationship began!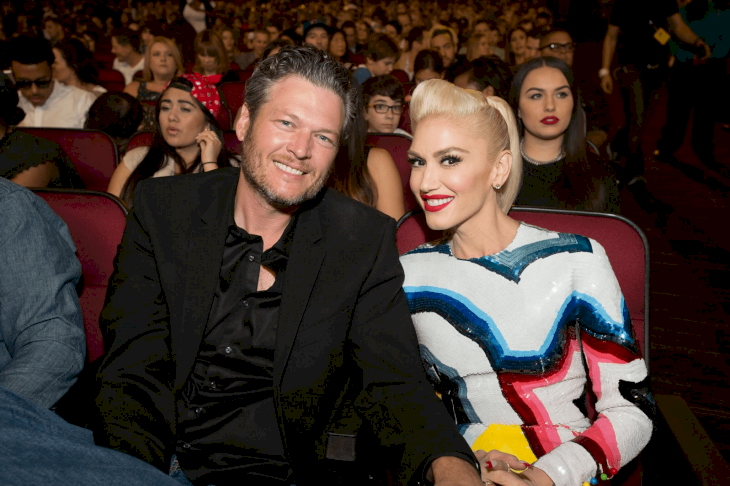 ---
ENGAGED, AT LAST!
After five years of dating, Blake finally popped the question to Gwen, and, naturally, she said yes! Both of the celebs announced the exciting news on their social media accounts. They posted a photo of themselves kissing, with Gwen's hand up, showcasing the ring on her finger.
---
CELEBS RESPOND 
Stefani captioned her post with the words, "Yes, please!" And Blake wrote: "Thanks for saving my 2020... And the rest of my life." Aren't they the sweetest? The posts were swiftly followed by reactions from their celebrity friends and fans. Ellen DeGeneres wrote, "This shot is bananas," about their sweet photo together.
---
John Legend was excited about the "amazing news." And many more, including Kelly Clarkson, Jimmy Fallon, and other colleagues of the celebrity couple congratulated them on the big news. Meanwhile, Blake's ex-wife Miranda Lambert is still silent about his engagement.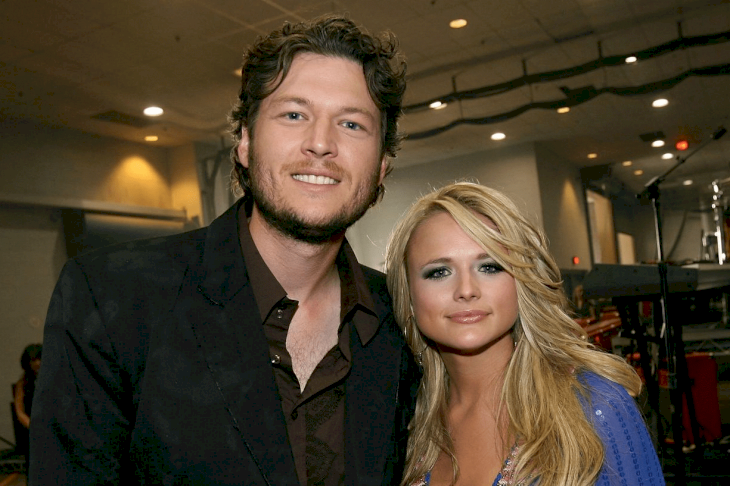 ---
BLAKE'S EX-WIFE IS SILENT? 
Since she's also already married to another man, it looks like both of the ex-spouses have moved on quite quickly. But why did they separate anyway, and why did Gwen leave her husband? Hang tight - we'll get to that soon! Before Blake popped the question to Gwen, he said that they were ready for the next stage of their relationship.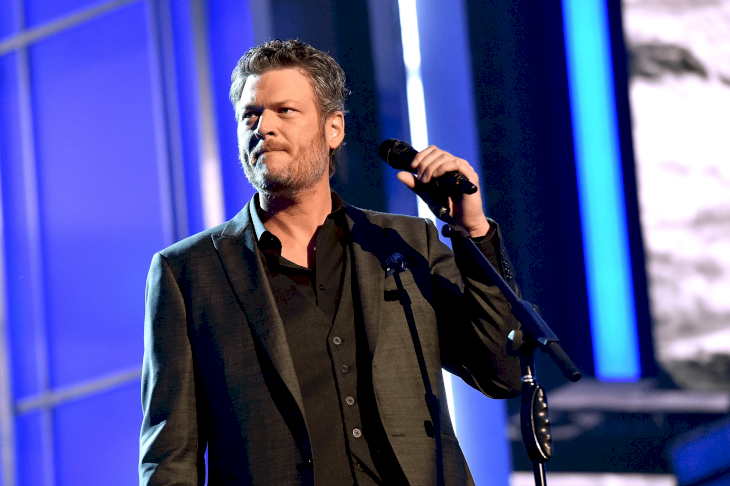 ---
THE NEXT CHAPTER OF THEIR ROMANCE 
"We've been together now for five years, believe it or not. We've worked together and we've written together," Shelton revealed recently. "So at this point in our relationship, we're always looking for what's the next thing that we haven't accomplished yet."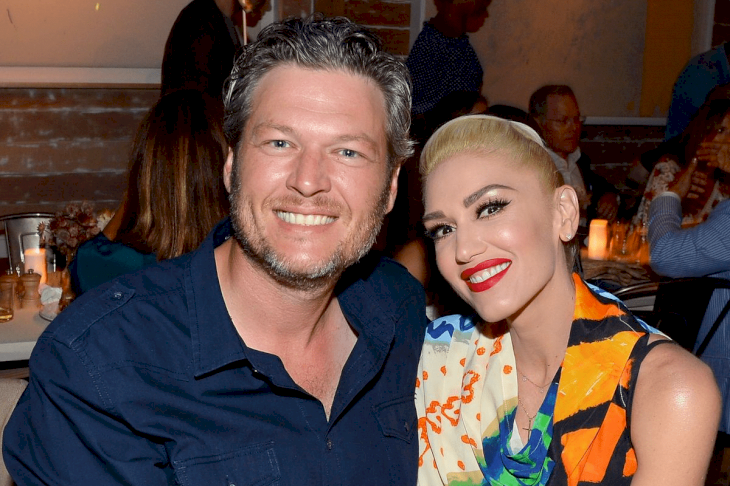 ---
I guess now we know exactly what he meant! And we couldn't be happier for Gwen and Blake! And while we're looking forward to the wedding date announcement, isn't it high time to take a look into the past? Let's see how their romance began and turned them into one of the strongest celebrity couples!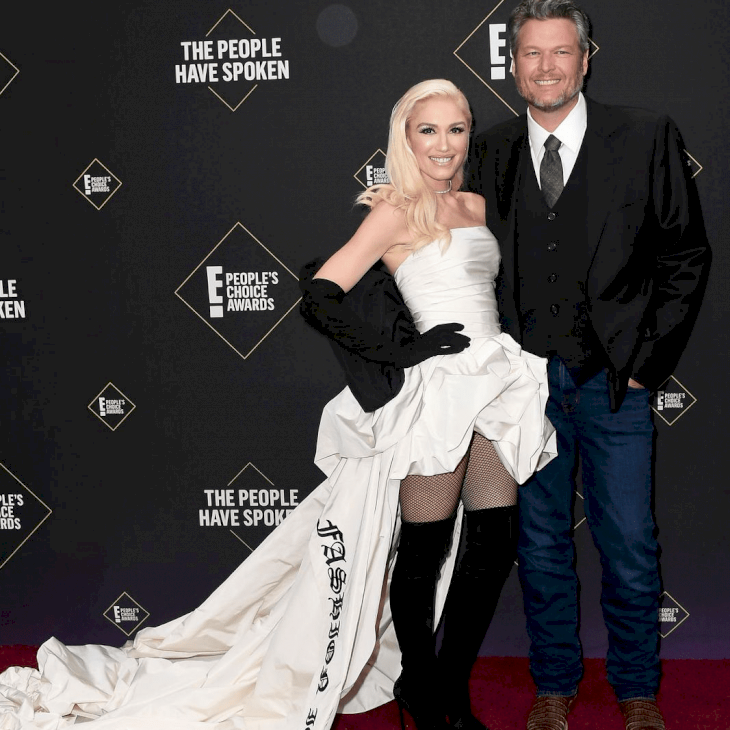 ---
PREVIOUS MARRIAGES AND PAINFUL SPLITS 
When Gwen and Blake met for the first time, neither of them was single. Gwen was married to Bush lead singer and guitarist Gavin Rossdale, and they had three kids together. And Blake was with country singer Miranda Lambert. For years, both couples fought rumors and various other allegations that almost every famous couple has to handle.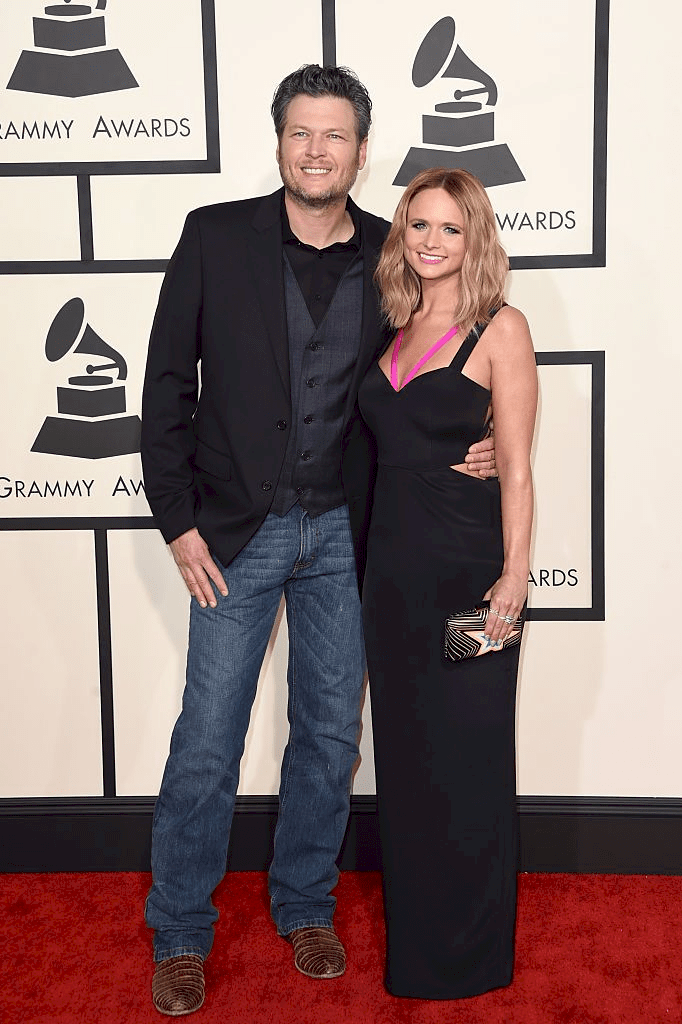 ---
But at some point, things started to fall apart in both of their marriages, and it happened almost simultaneously. For Blake and Miranda, things got tough when Shelton became one of the judges on The Voice. He had to spend a lot of his time in Los Angeles, and Miranda didn't want to move away from Oklahoma.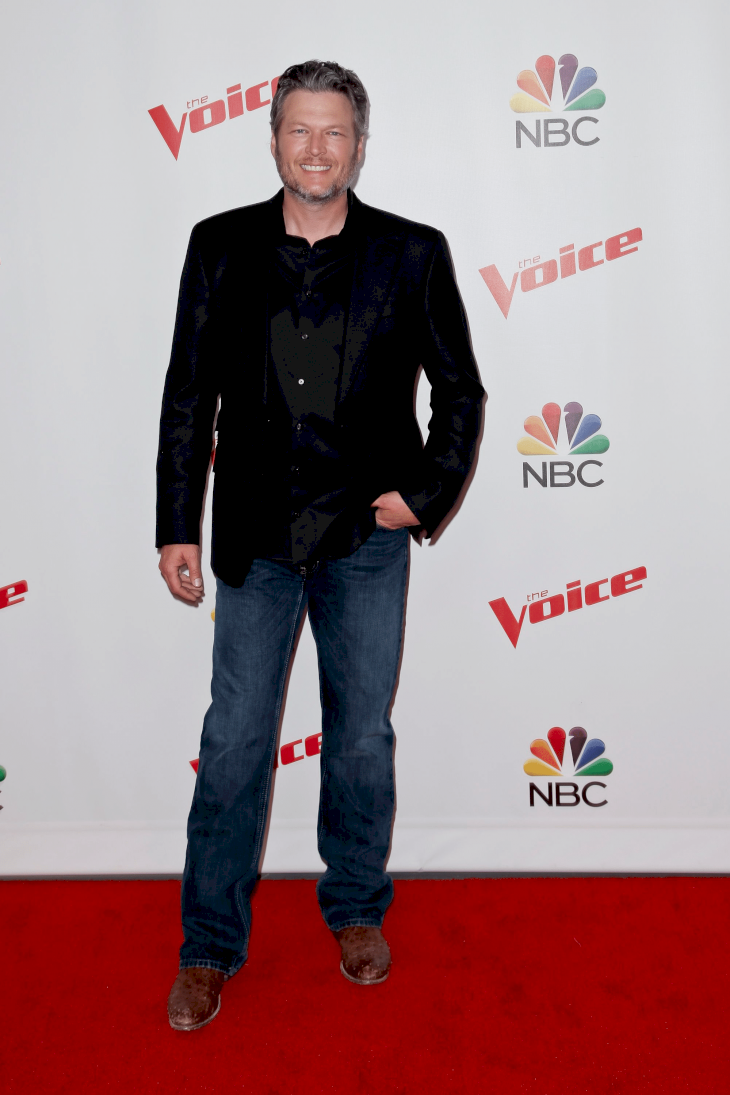 ---
THE END OF BLAKE AND MIRANDA 
Gradually, it got more difficult for them to spend any quality time together, and they even stopped trusting each other. So in the middle of 2015, they realized that it was time to end the relationship for good,  with Blake stating that going through a split was like hitting the "rock bottom, in the middle of hell."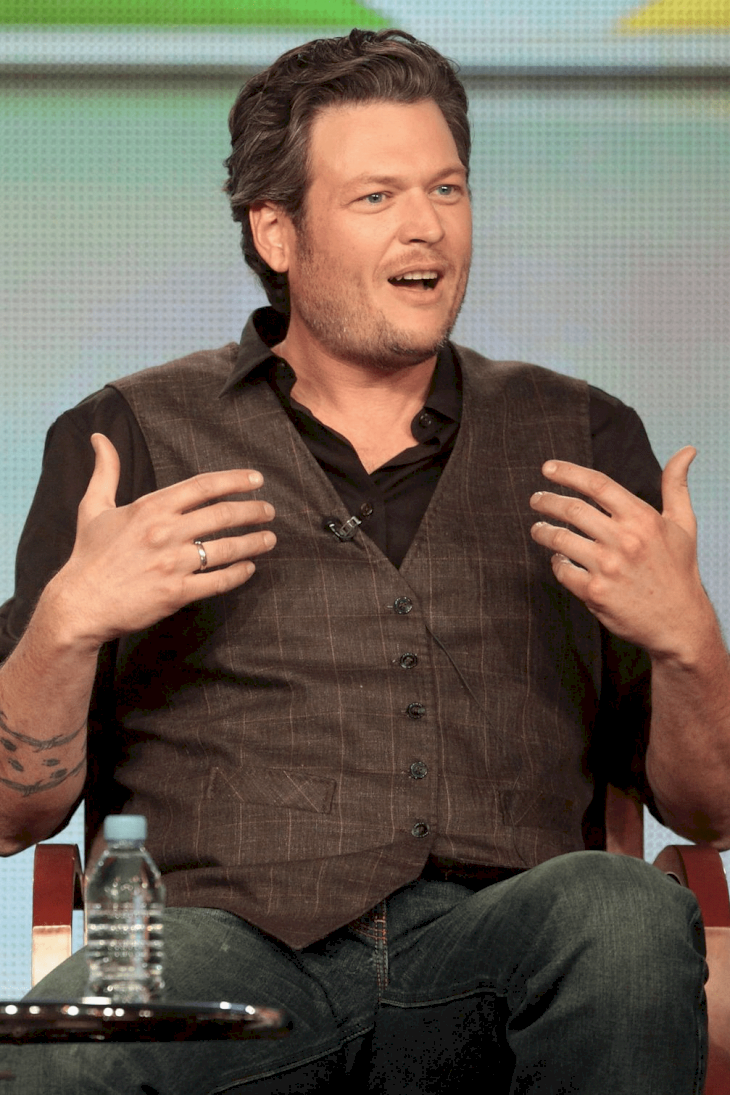 ---
But fans of the country music couple are skeptical – they think something had already started between Shelton and Stefani. After all, they shamelessly flirted with each other on The Voice and posted cute selfies together long before getting separated from their partners! What do you think? Was Gwen really to blame?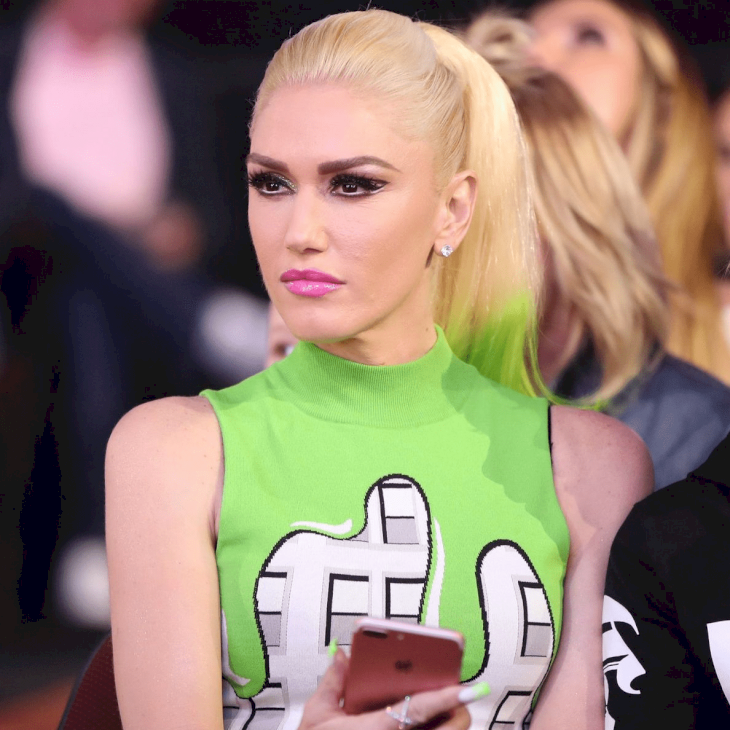 ---
GWEN'S MARRIAGE WITH GAVIN WAS SUFFERING TOO
Anyway, in the meantime, Stefani was also having trouble in her marriage after being in a relationship with Gavin Rossdale for 20 years. They announced their split only a month after Blake and Miranda officially separated. The end of their marriage was as cliché as you can get – Gavin cheated on Gwen with their children's nanny.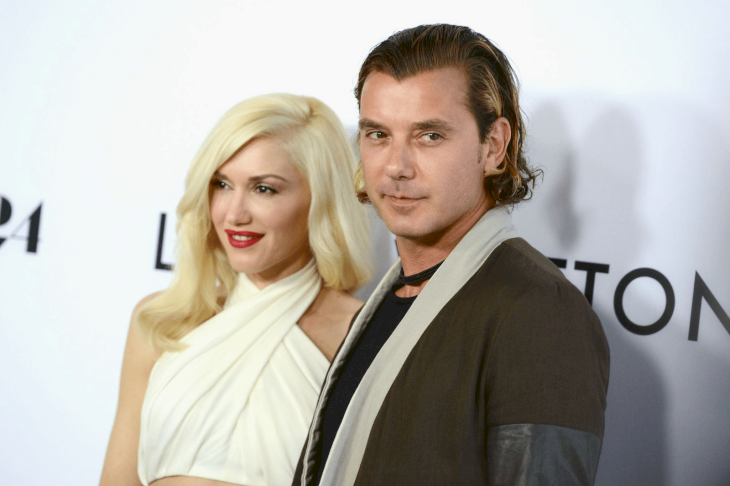 ---
When Gwen found out about it, the months of hell and torture began for her. "My dreams were shattered," the singer said back then. "All I wanted my whole life was to have babies, be married, like what my parents have."But apparently, Gavin wasn't the right man for her, and her real soulmate was waiting for her just around the corner.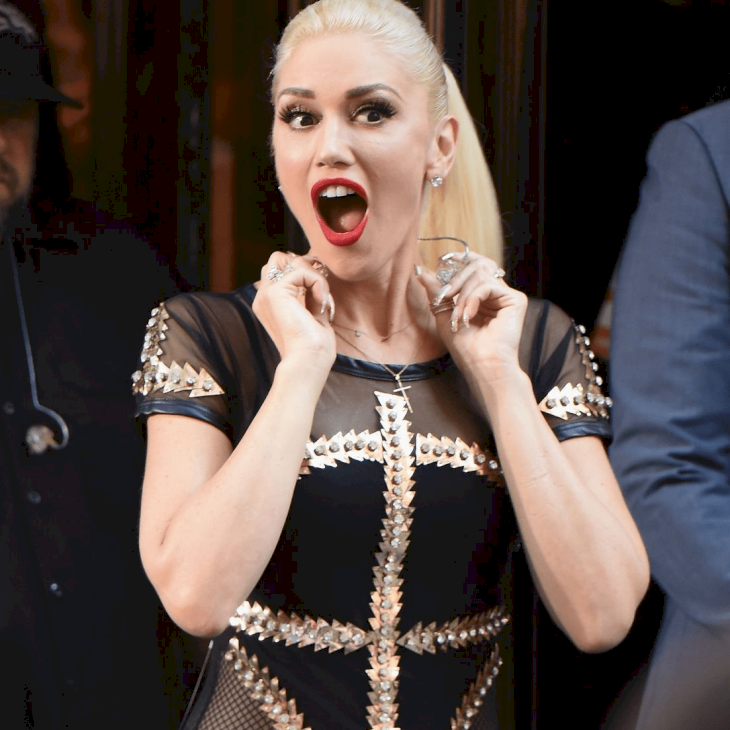 ---
SAVING EACH OTHER'S LIVES 
The chemistry between Gwen and Blake became apparent as soon as they started working together on The Voice. But after both of the singers got separated, the sparks started flying in full force. When they appeared on The Tonight Show Starring Jimmy Fallon, singing a version of Drake's "Hotline Bling," fans began suspecting their relationship.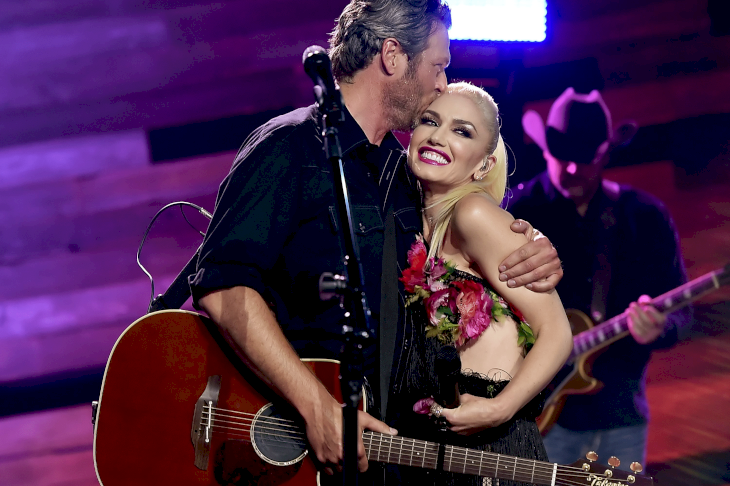 ---
MIRANDA LAMBERT WAS NOT SURPRISED 
And they weren't wrong as shortly afterward the stars confirmed their romance. In February 2016, they made their red carpet debut at the Vanity Fair Oscars Party, and they looked stunning together. Reportedly, Miranda Lambert wasn't surprised that Gwen and Blake's romance began so quickly.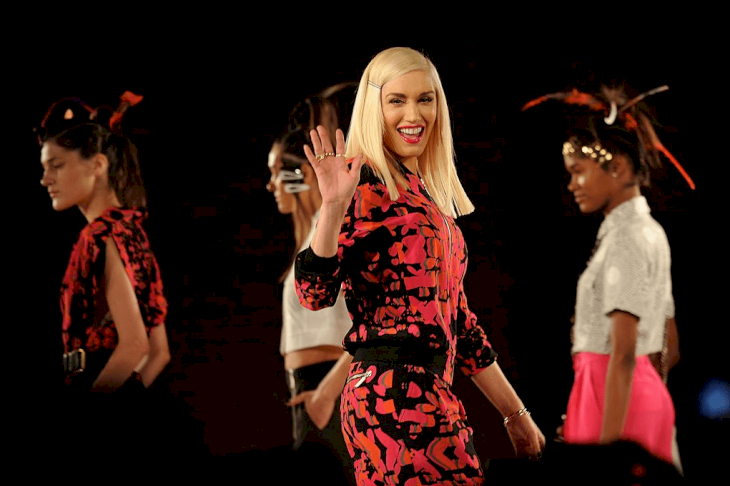 ---
She always saw them flirting and suspected all along that something was going to happen between them. But the couple revealed another version of the beginning of their love story. As Stefani later admitted, neither of them intended to start a relationship so soon after splitting but it happened naturally.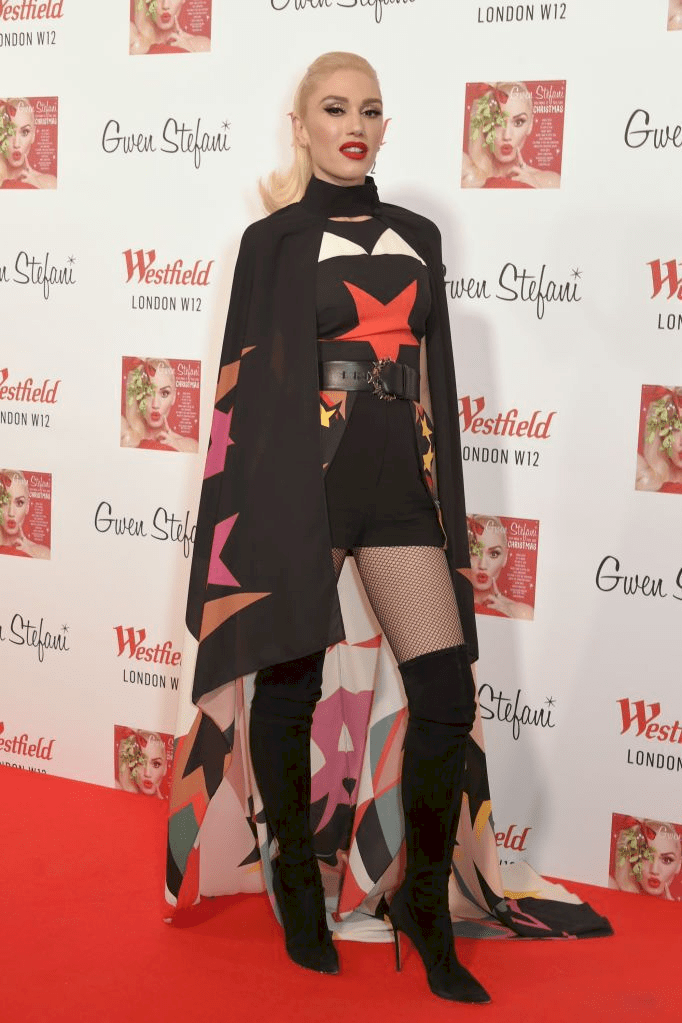 ---
THE CHEMISTRY TOOK THEM BY SURPRISE
"It was just unbelievable that God would put us in a position to have each other at that moment, in the same exact moment," Gwen shared. Blake also couldn't believe his happiness when he realized that he was falling in love with Gwen.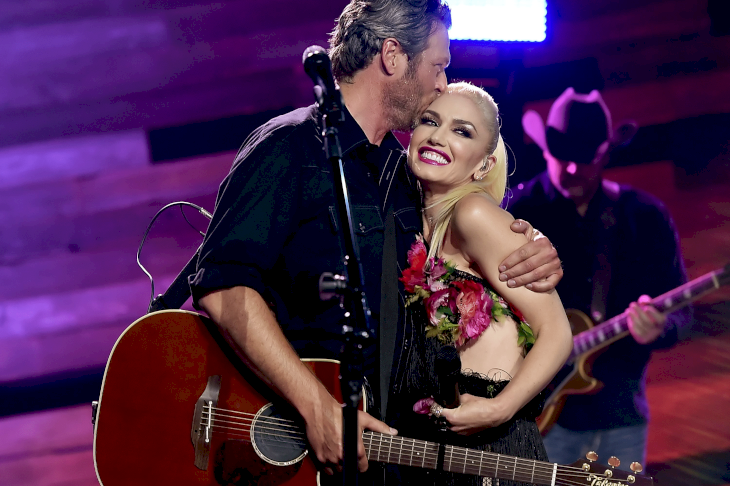 ---
"Next thing I know, I wake up and she's all I care about, and I'm wondering if she feels the same about me," he commented on the beginning of their relationship. What probably made them value their romance, even more,  was the fact that both of the singers went through a lot of pain in their splits.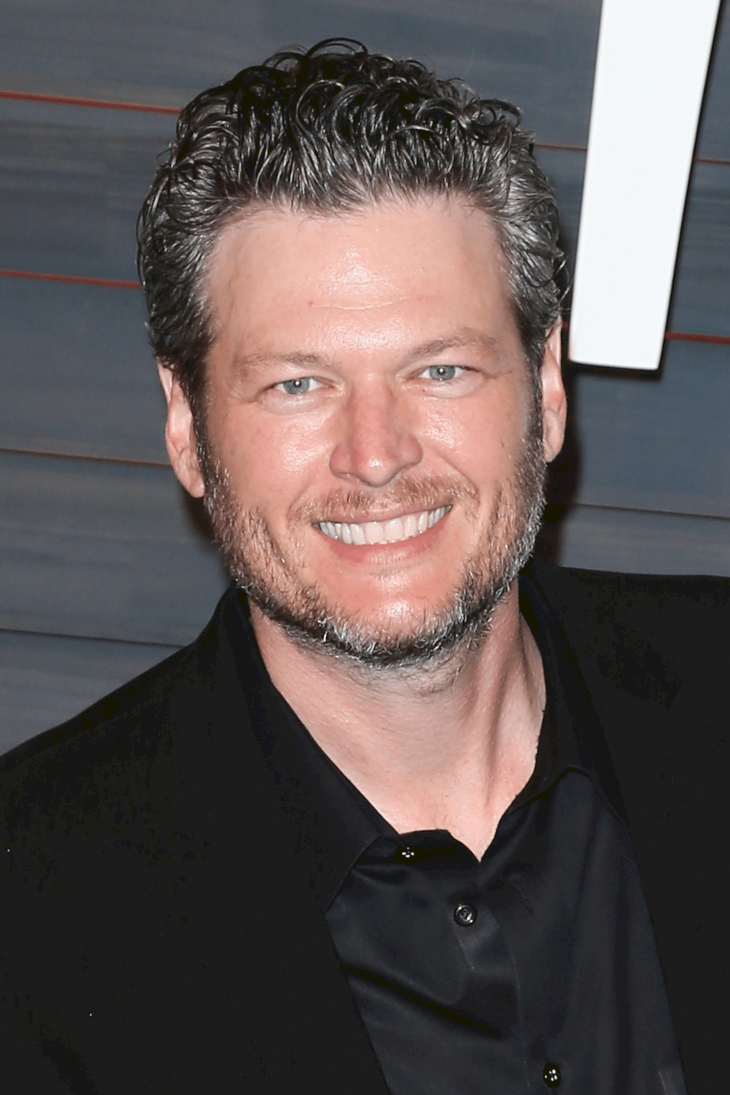 ---
GWEN SAVED HIS LIFE 
Blake even shared that Gwen saved his life during that challenging period. He said to Billboard back then that their splits were pretty similar in many ways, so they understood each other very well. And when she was at Jimmy Fallon's show, Gwen even offered to only talk about Blake Shelton because "he's so awesome!"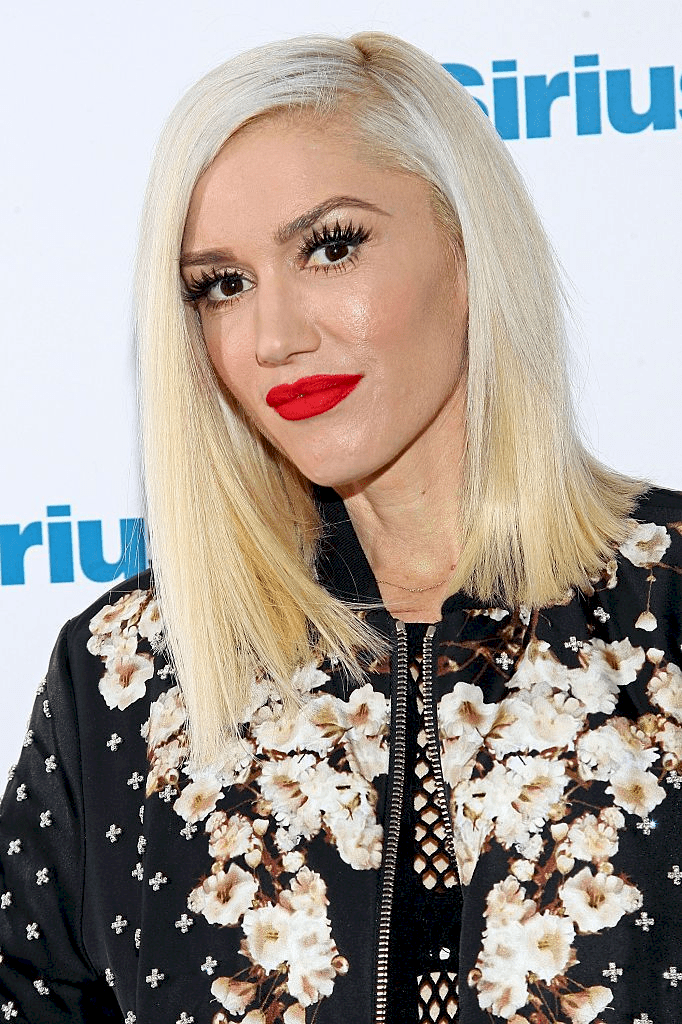 ---
For the rest of the show, the singer couldn't stop gushing over her new beau, saying how much fun they had in Disneyland and how she loved his wardrobe choices. Gwen and Blake have released many love songs about each other and performed stunning duets with "Go Ahead and Break My Heart," "Nobody But You," and"You Make It Feel Like Christmas."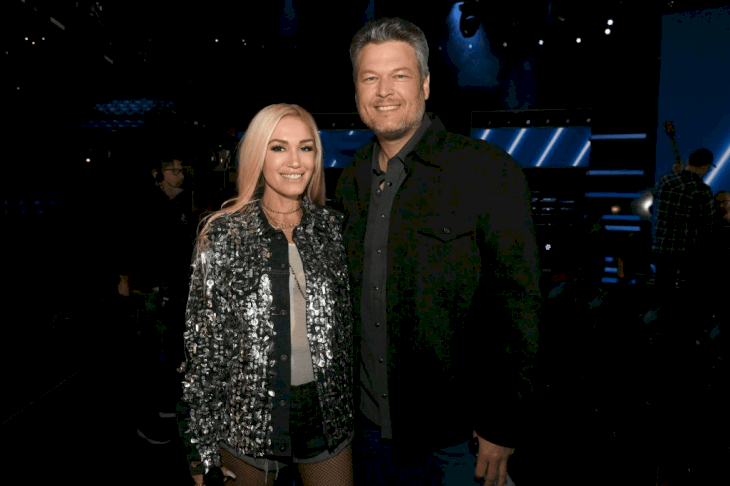 ---
THEY'RE BEYOND IN LOVE
If you think about it, the two of them actually look like a teenage couple! They are always holding hands and kissing each other. Even their colleague on The Voice, Adam Levine commented on their romance, and he did it in his own, very sarcastic fashion.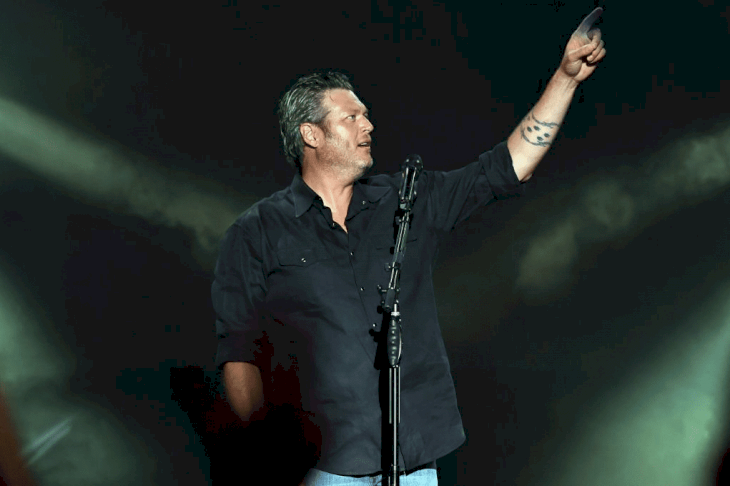 ---
"I have a pretty unique perspective on it, and it's real, man," the singer said. "This is a whole other level of… vomit. They're so in love it's disgusting." What other comment did you expect to hear from Shelton's best frenemy?? So that was an excellent start to a relationship that's still solid to this day.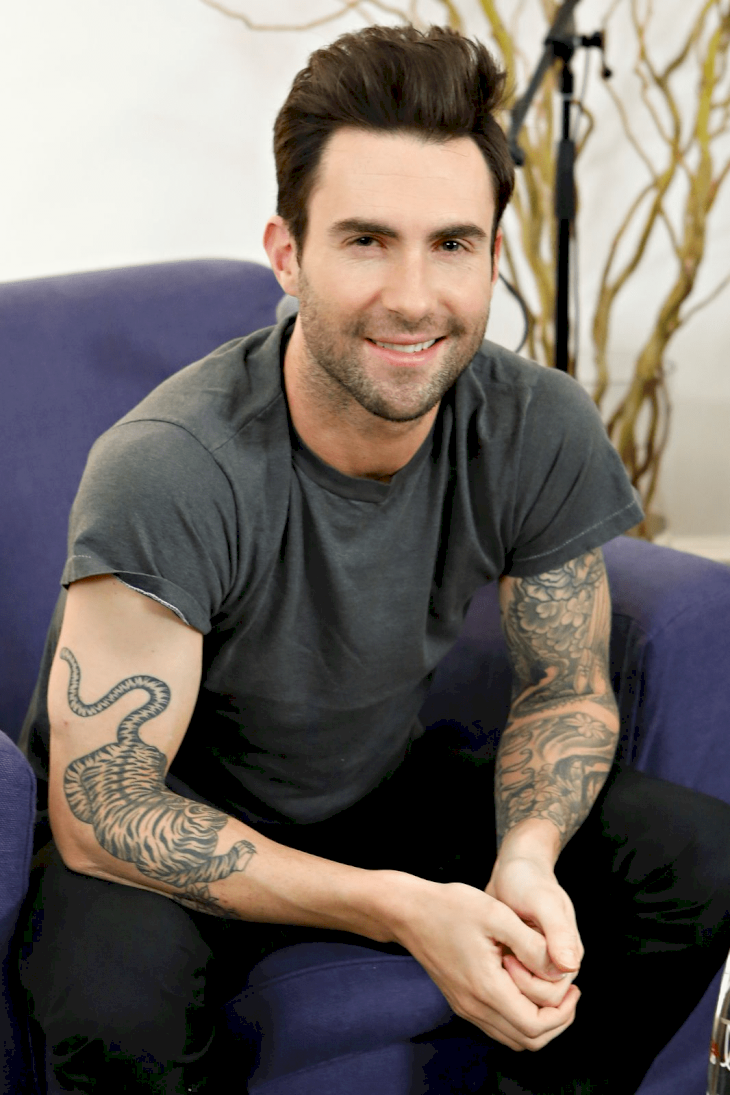 ---
COUNTRY BLAKE AND FEMININE GWEN 
Gwen and Blake always look so cute and happy together that it was natural to assume that they would decide to tie the knot one day. Fans were waiting, and waiting, and waiting for wedding bells to ring. But although there were numerous rumors of the couple already being engaged, none of them were confirmed.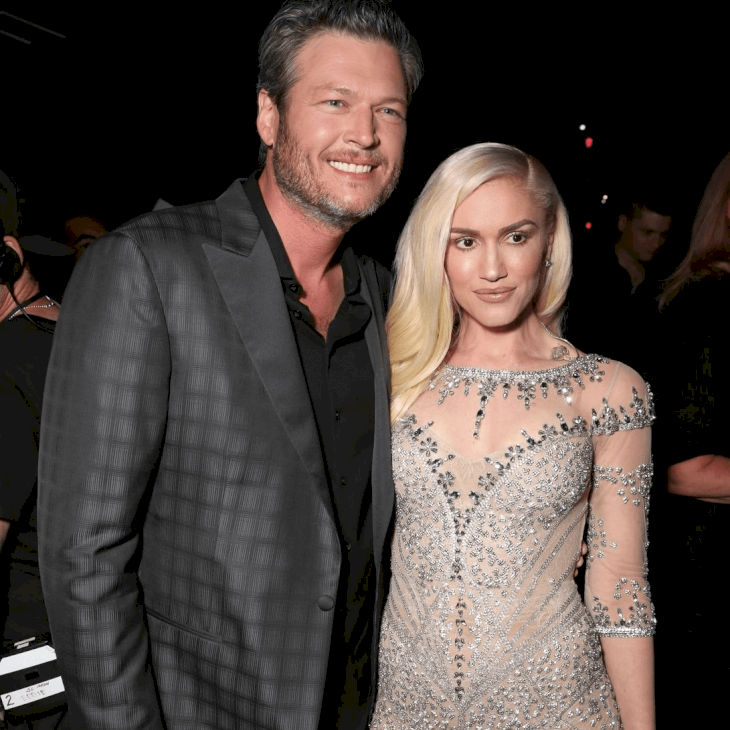 ---
A few years ago, Ellen DeGeneres voiced the question everyone was thinking when she asked Gwen directly whether they were going to get married or not. Back then, the singer didn't give a definite answer but emphasized that she was thinking about marriage all the time.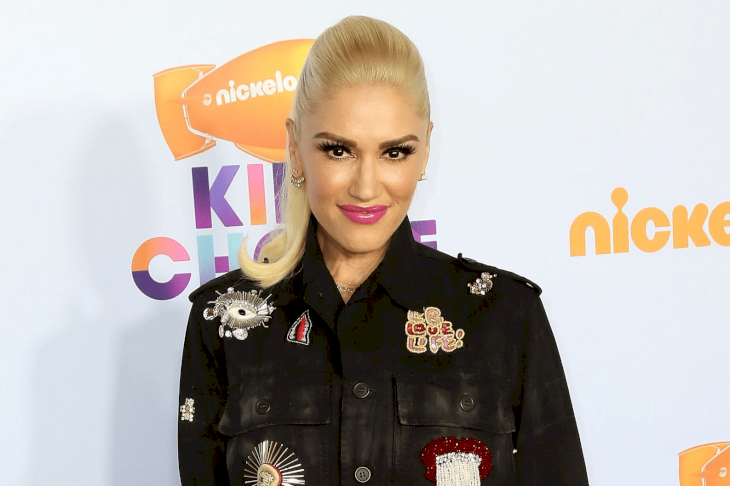 ---
THE COUPLE WAS NOT IN A RUSH 
They were certainly happy without the husband-and-wife status, and, probably, due to their previous negative experiences, they weren't in any rush. In the meantime, many significant events happened in their lives. One of them was Blake Shelton being named People's Sexiest Man Alive in 2017.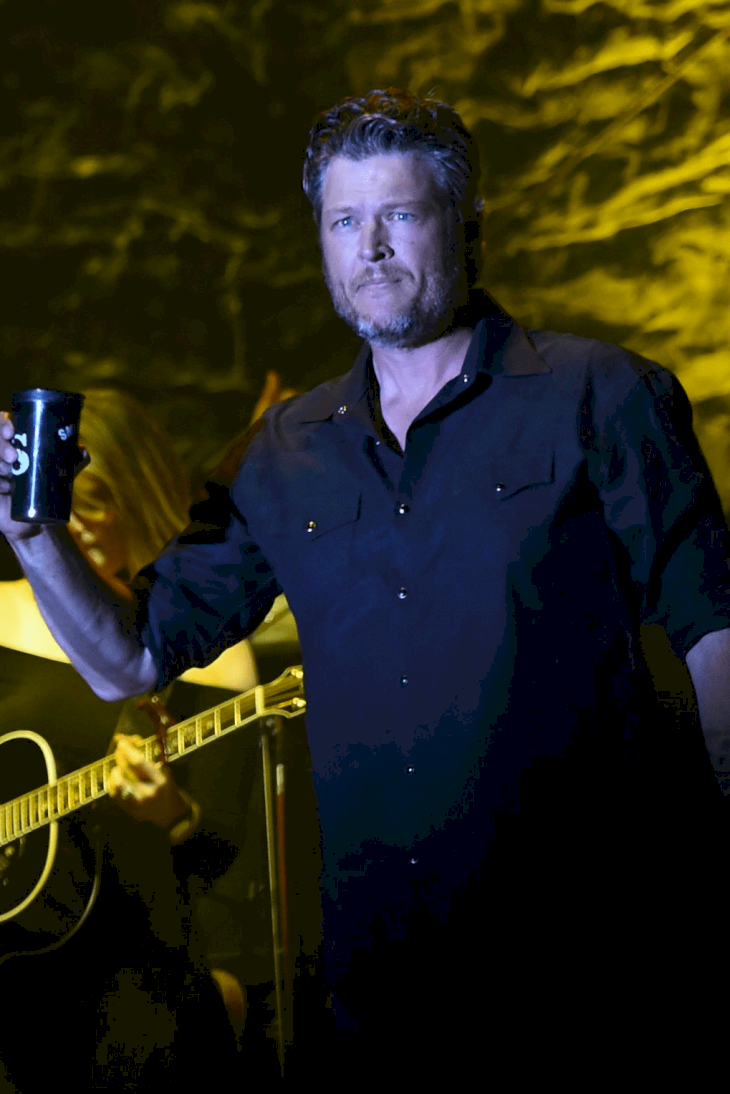 ---
THEY BRING OUT DIFFERENT SIDES TO EACH OTHER
Interestingly, Gwen was the one who encouraged her boyfriend to embrace the crown. "She goes, 'Listen to me, you're going to regret this for the rest of your life if you don't take this gift and just live in the moment'," Shelton revealed. Wasn't she right? And, as Gwen later revealed to Ellen, her boyfriend has just gotten sexier over time.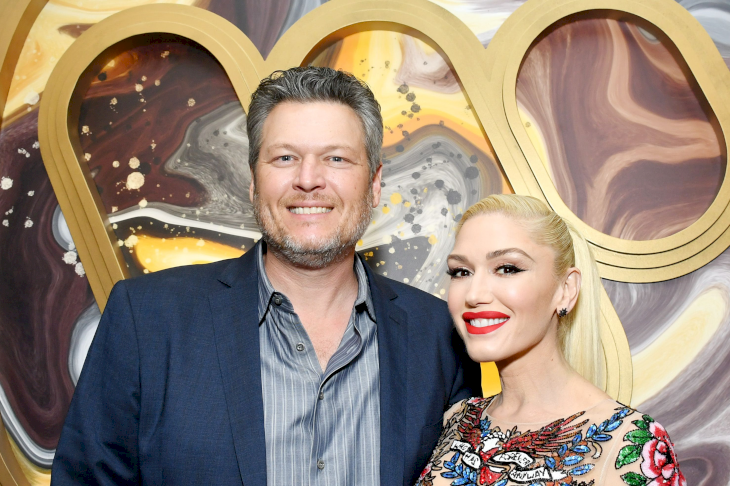 ---
In an interview with InStyle, the singer admitted that her own look has become more feminine than ever. "It's probably because I'm super in love and have a really manly man. I enjoy letting that part of me come out," Gwen said, recalling that she was a tomboy even in her 30s.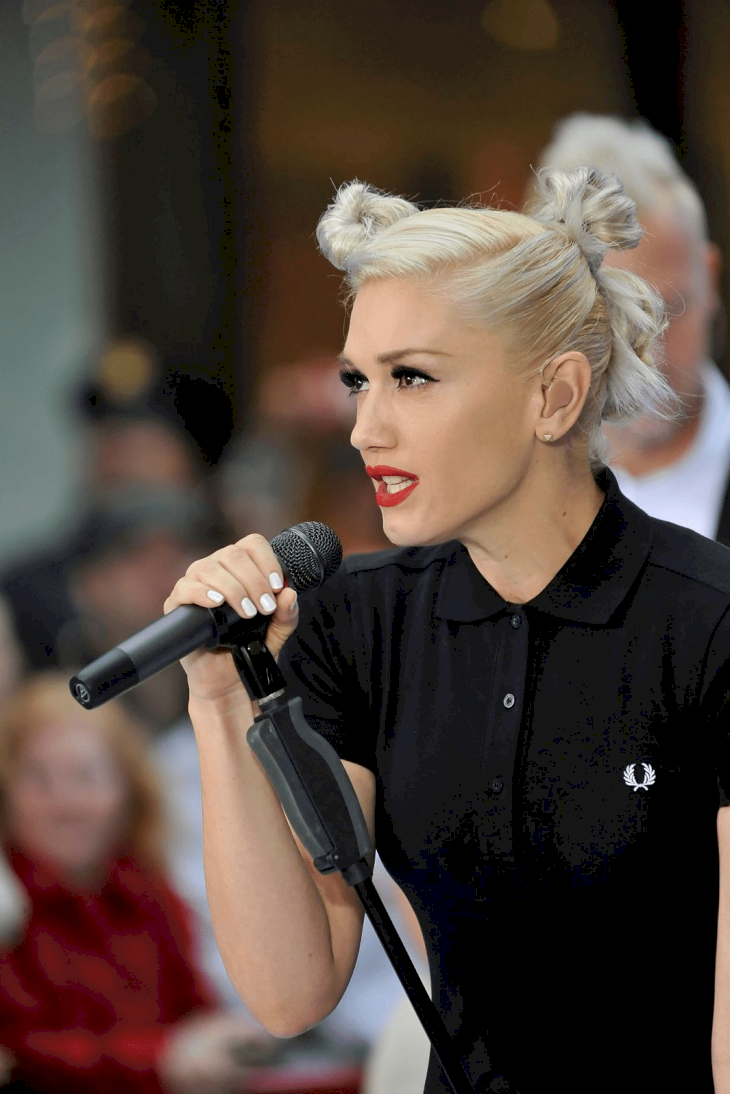 ---
BLAKE GETS ALONG WITH GWEN'S SONS 
But she obviously isn't only attracted to Blake because of his attractive appearance and manliness. He's also a good guy who's managed to build a good relationship with her three sons. They publicly appeared as one big family for the first time at the premiere of Ugly Dolls, an animated film in which Shelton voiced one of the main characters.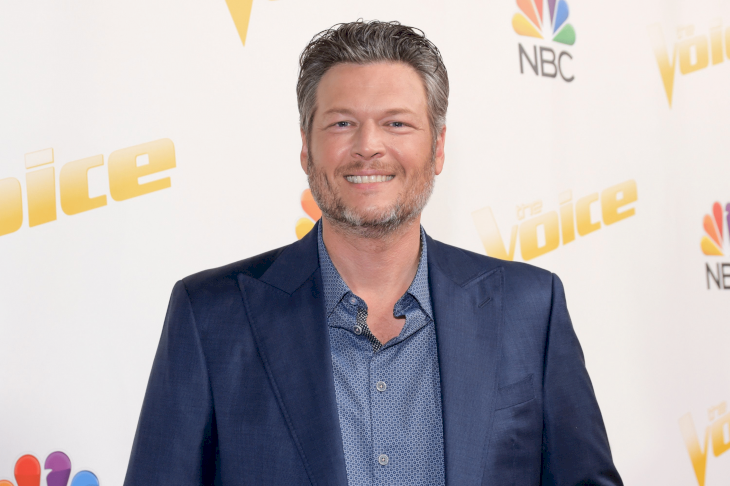 ---
GWEN'S BOYS LOVE BLAKE 
They looked beautiful together and seemed to all be happy. And, as Gwen revealed, they were actually glad to live as a family. "Those boys look up to Blake in a big way… He's earned their respect as a father figure. He's gone from being their friend to being a serious parental influence."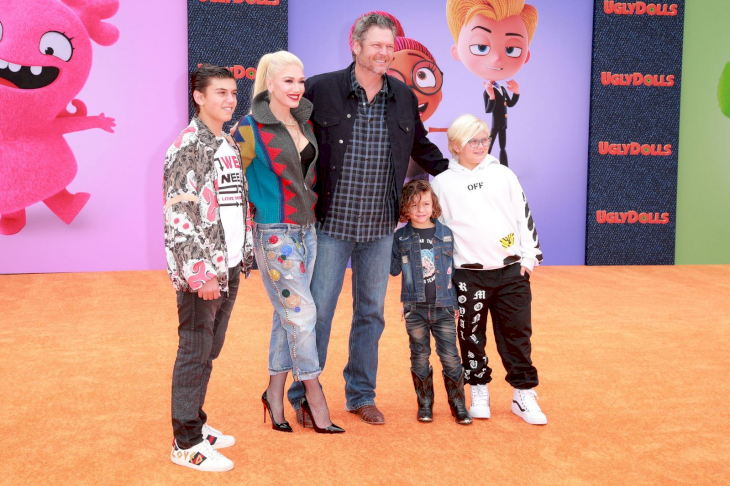 ---
It's great to know that he managed to bond with them! Since everything has been going so great, it was only a matter of time until Gwen and Blake decided to make their relationship truly official. We can't wait for the wedding! Are you happy that Blake and Gwen are engaged? And what do you think about their relationship?