Renate Blauel: What It Was Like To Be Married To Elton John
He is the man behind "Rocket Man" and "Tiny Dancer," and everyone knows Elton John. Away from the spotlight, however, lies his murky relationship with ex-wife Renate Blauel. Was she lucky enough to know a more authentic side of Elton? Reality is often less glamorous as it appears - here's what marriage with Elton John was like.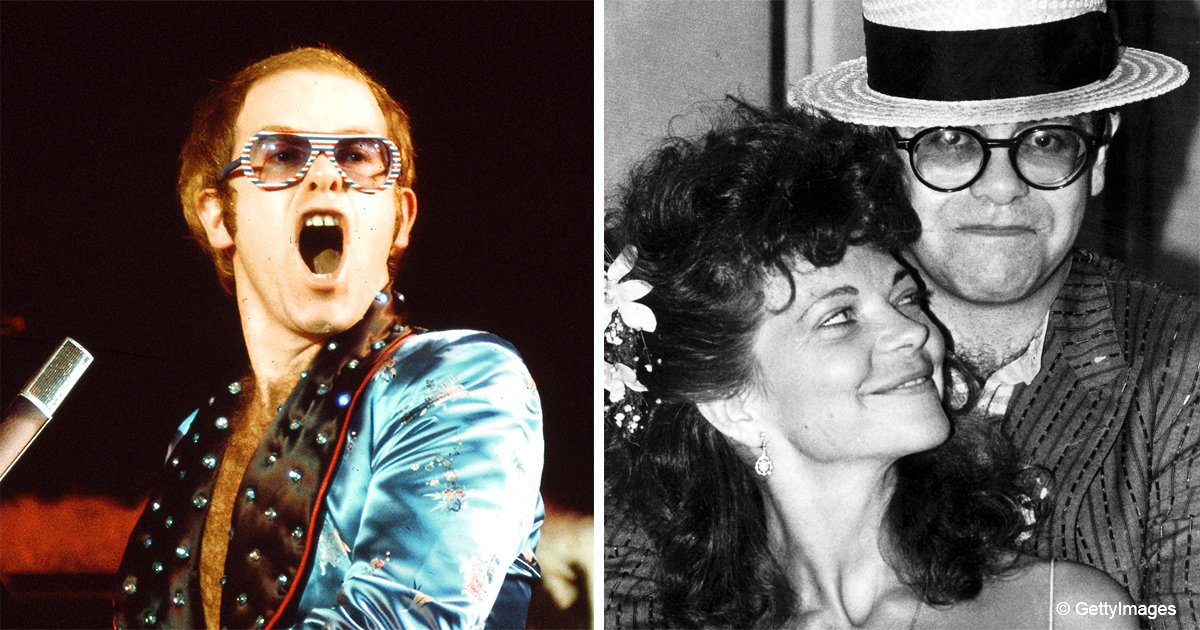 ---
DO YOU KNOW ELTON JOHN? 
Elton John was a man on a mission. The England native taught himself to play the piano at an early age of only four, indicating his own obsession with music since the very beginning. Life was not always easy for the icon, but after the success of his first album, Empty Sky, in 1969, he was headed to stardom.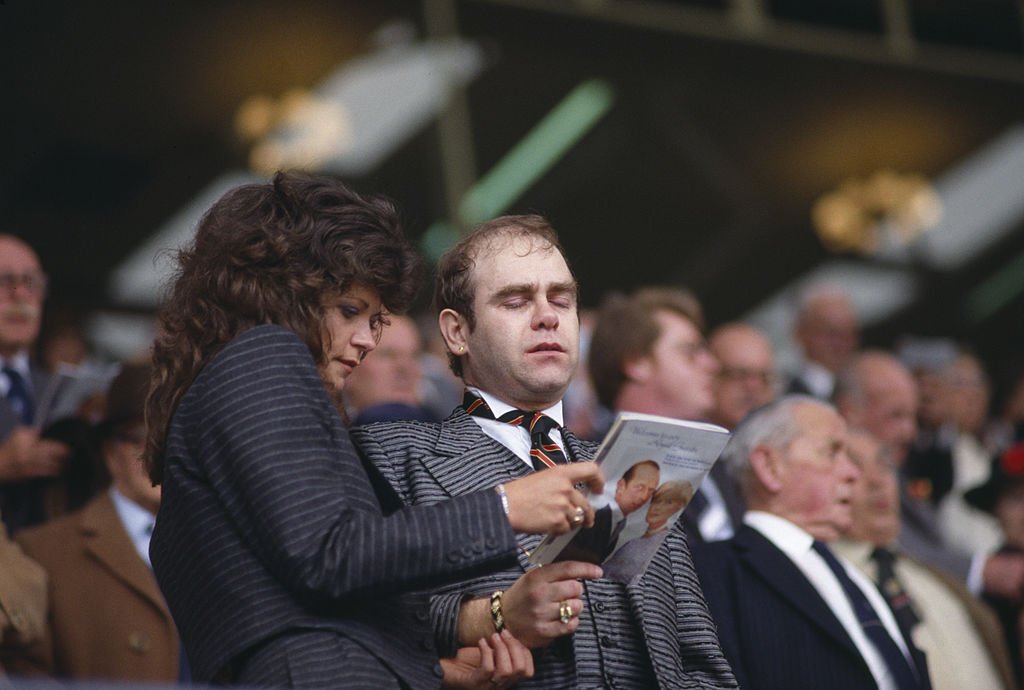 ---
ELTON JOHN'S ROMANTIC HISTORY
From 'Can You Feel the Love Tonight' to 'Candle in the Wind 1997,' his talent knew no bounds. But in his personal life, there were a few troubles. Elton's first recorded romance was with Linda Woodrow. The pair were together for two years, and even became engaged until they called it quits in 1970.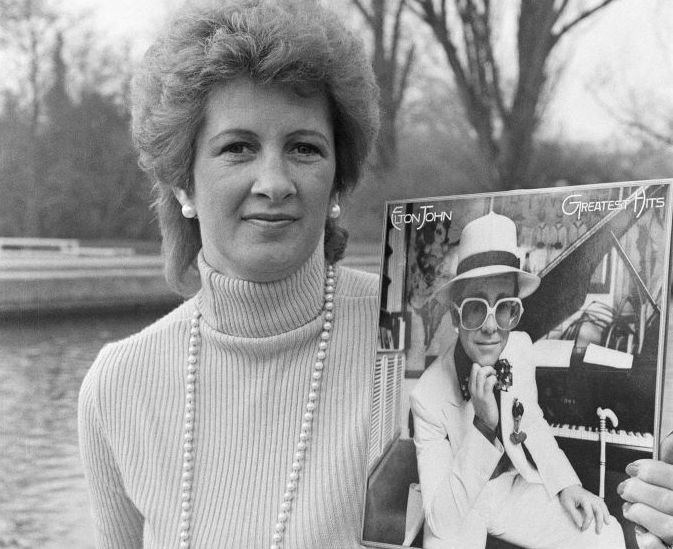 The first lady in Elton's life, Linda Woodrow, is reported to have inspired his great song, "Someone Saved My Life Tonight." In 1970, came John Reid (his later manager) called him "his first great love." Then there was Gary Clarke. This duo dated from 1982 to 1984 and was seen together days before he would propose to the one and only, Renate Blauel.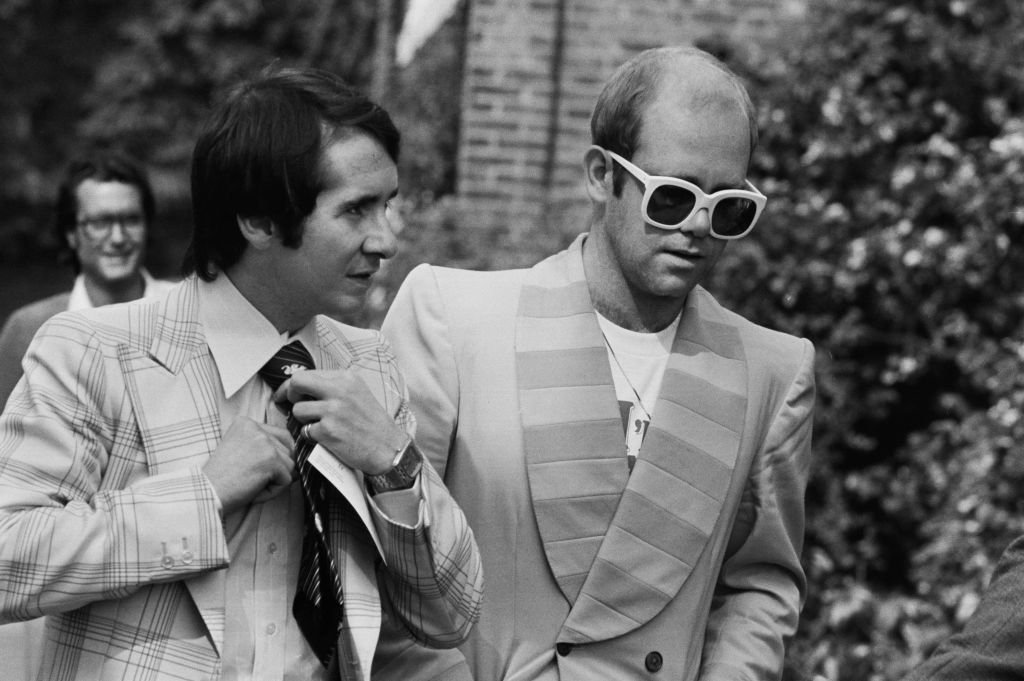 ---
ELTON AND HIS GERMAN ROMANCE: RENATE BLAUEL 
Elton John met the wonderful lady from Munich, Germany, in 1983. At that time, Renate worked as a sound engineer. The two quickly became very close friends, and, after just a few months of meeting each other, they jumped into a seemingly loving and romantic relationship.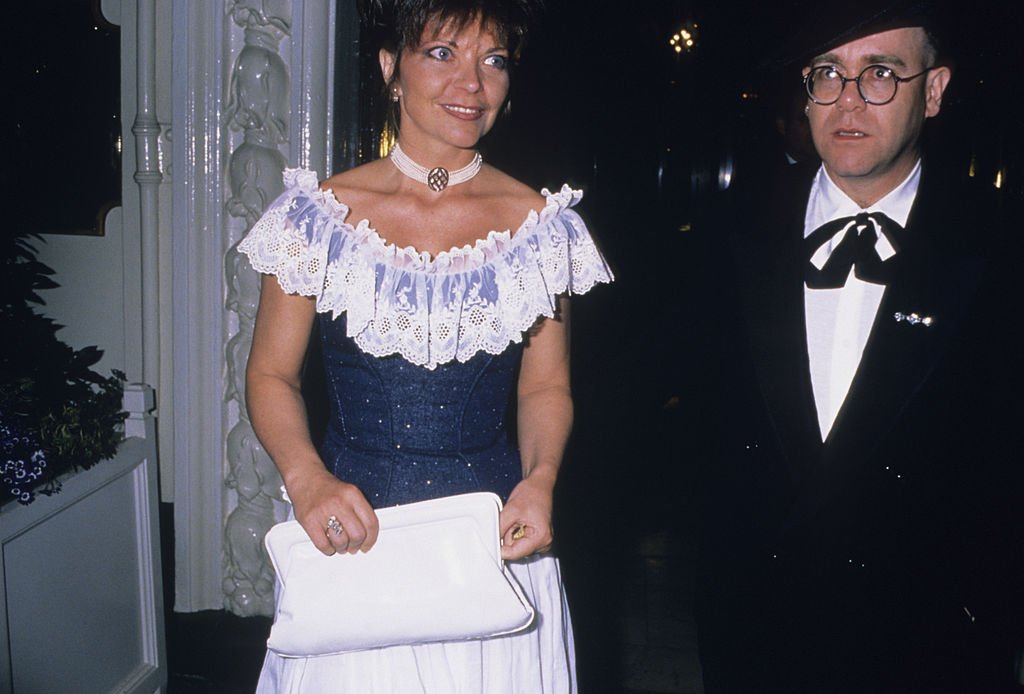 ---
ELTON AND RENATE DECIDED TO TIE THE KNOT 
He invited her to travel with him during his Australian tour and ended up proposing to her. Staying true to his romantic nature, Elton and Renate decided to wed on Valentine's Day in 1984, in Sydney, Australia. In a social media post, the star shared how he married "a wonderful woman for whom I have so much love and admiration."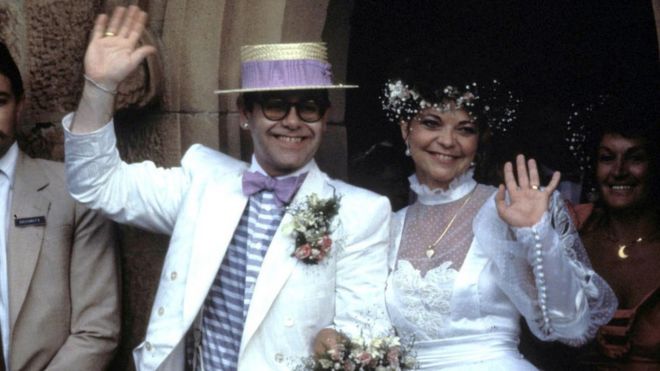 ---
RENATE SENSES TROUBLE IN PARADISE 
According to legal documents, the newlywed wife was having issues with her hubby early on in their union. It is common for newlyweds to face some hiccups during their honeymoon, but this was a different matter - according to the reports, the singer told her off early on and wanted to pack his bags and go.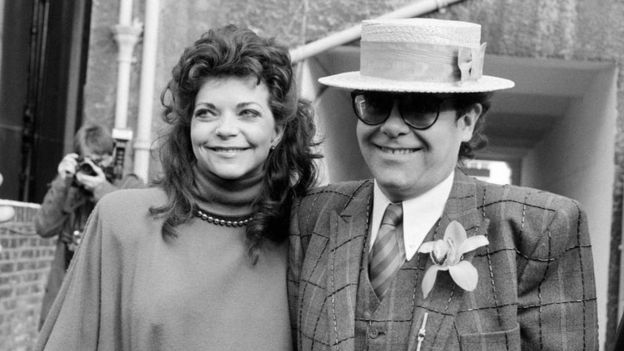 ---
ELTON'S HONEST CONFESSION  
Perhaps there was nothing they could do to save that marriage, as the moment they divorced in 1988, Elton John came out as gay. Despite wanting "more than anything to be a good husband," Elton confessed that he "denied who I really was, which caused my wife sadness, and caused me huge guilt and regret."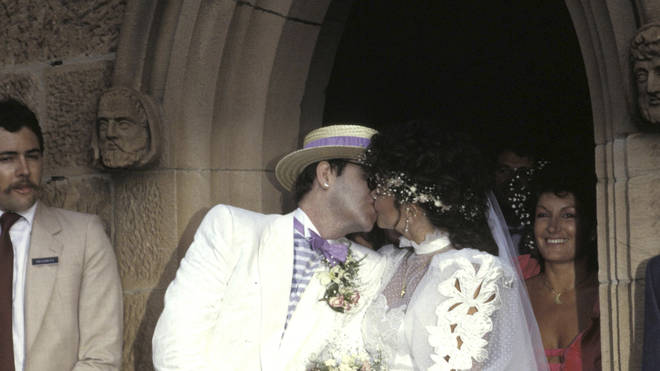 ---
HIS WIFE WALKED AWAY WITH A MILLION DOLLAR SETTLEMENT 
According to People, the ex-wife is rumored to have received as much as $45,000,000 (£35,370,000) for the settlement. She commented on the marriage, claiming that it ended amicably and both "genuinely intend to remain best of friends." She retreated from the public eye and had been living in England and Germany after the split.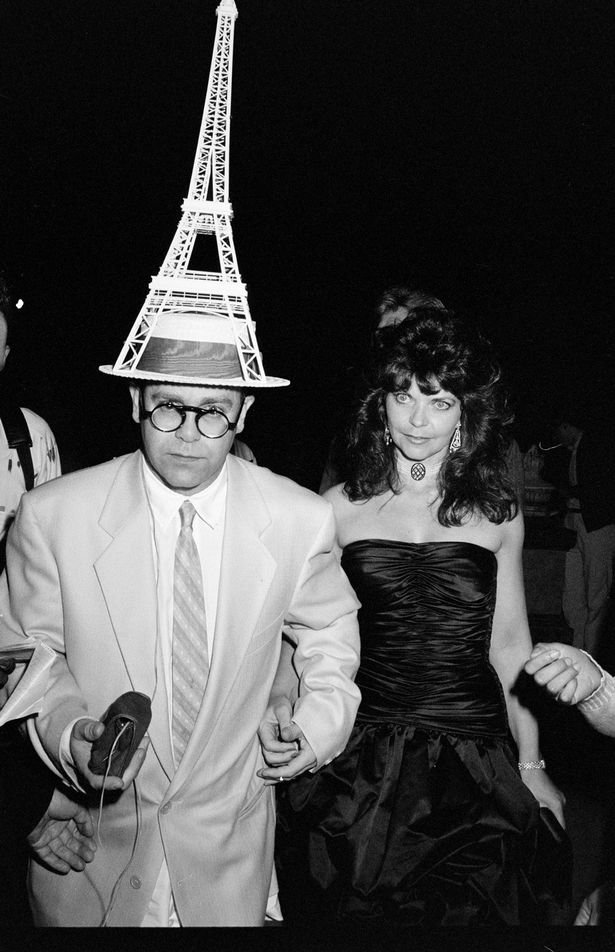 ---
RENATE ALSO GAINED A MANSION FROM THE DIVORCE 
People magazine also stated that the superstar bought his ex-wife a country home in England that's worth $600,000 (£471 600), where she lived for 12 years after the divorce. Although the romance soon faded during the marriage, they seemed to have remained in good terms—until recently, when Renate filed an injunction against her ex-husband.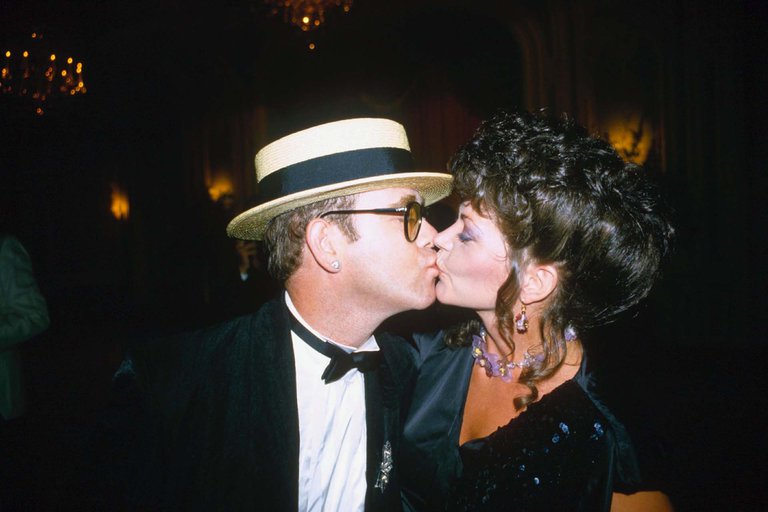 ---
WHO IS HIS СURRENT PARTNER? 
Elton John's husband, David Furnish, is a 57-years-old Canadian filmmaker. The two met in 1993 and got married in a civil ceremony in 2005, and again in 2014, after gay marriage was legalized in the UK. They are now the fathers of Zachary and Elijah Joseph Daniel Furnish-John. However, before meeting the true love of his life there, Renate was by his side...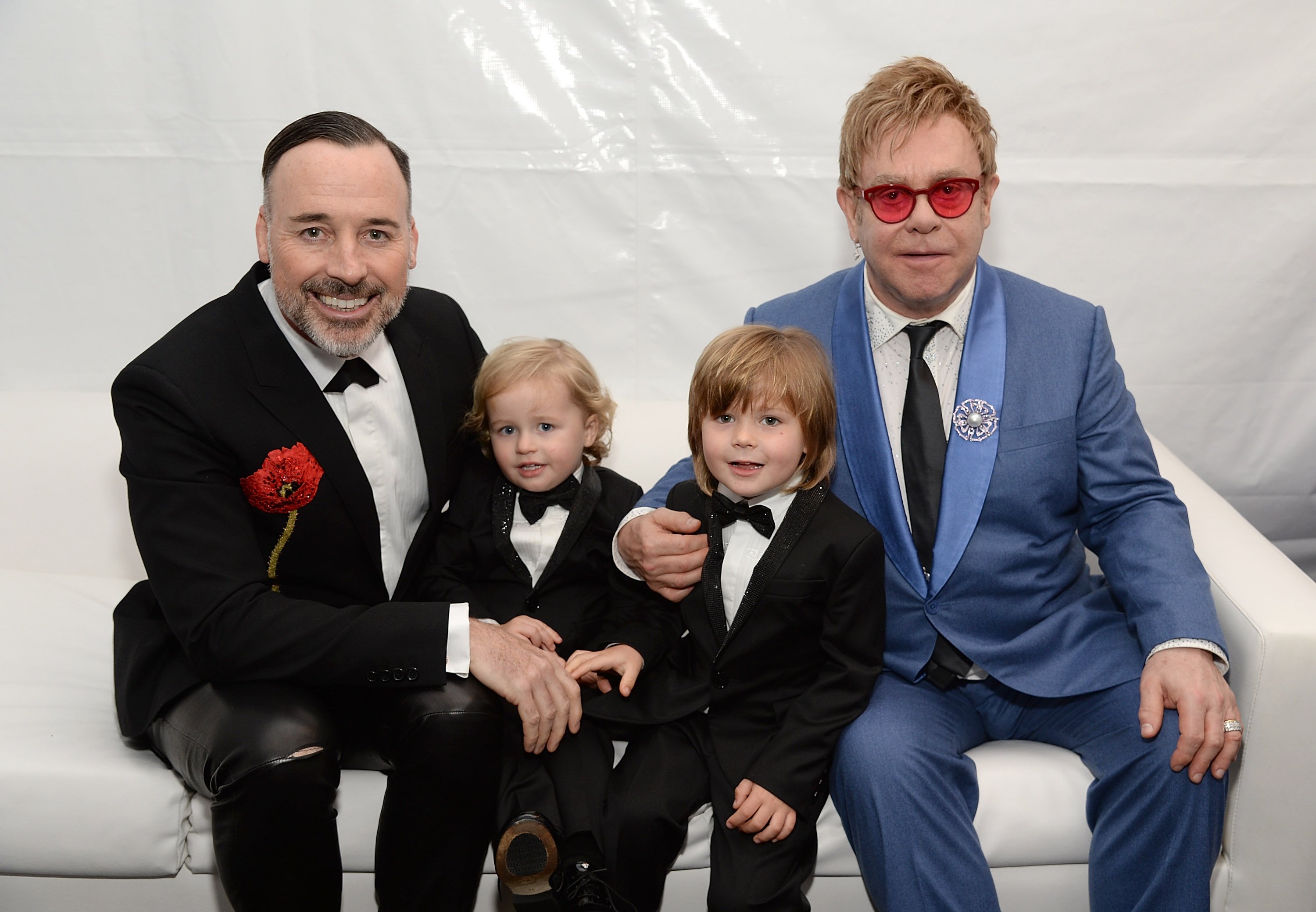 ---
ELTON'S REVEALING BOOK, "ME" 
The singer recently became a writer as well when he published his biopic Me, his first and only autobiography describing the truth behind his extraordinary life. If we go into nitty-gritty details, Elton wrote that he had no desire to become a parent with his first partner until he met his husband, David Furnish.
According to the legal papers revealed by MailOnline, there are claims that Elton John did try to conceive with Renate Blauel, but the pair struggled. The legal papers came from Renate's actions against the retired singer, which emerged as part of her three million pound damages claim against Elton John.
---
HOW ELTON'S BOOK CAUSED PROBLEMS 
The legal dispute revolved around her claims of the singer's attempts to "shed her public identity," which was agreed that it should remain undisclosed as part of their divorce settlements. The former wife claimed the singer's memoir and the biographical musical film The Rocketman sparked interest from one journalist, "trying to locate her in her local village."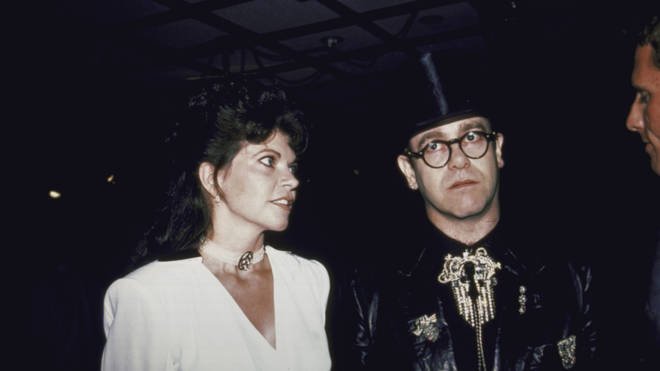 Renate's lawyer Yisrael Hiller accused the star of "seeking to belittle and discredit" his client, adding that the case "has never been about money." He concluded by stating, "Sir Elton will accept that he has breached their agreement and undertake never to do so again so that Renate can live without fear of a further invasion of her privacy."
---
THE MUCH ANTICIPATED MOVIE, "ROCKETMAN"
As many of you might know by now, one of the most anticipated films of 2019 was the biographical musical film based on the life of Elton John. The film, which was directed by Dexter Fletcher, did not disappoint (perhaps at the cost of Renate's privacy), as it received more than 20 awards and 60 nominations.  
The film shows a glimpse of the singer's marriage with the German sound engineer. They feature a quick montage of their domestic life with Elton and Blauel sharing an awkward breakfast together. The director made it a point to portray their relationship as distant and short-lived.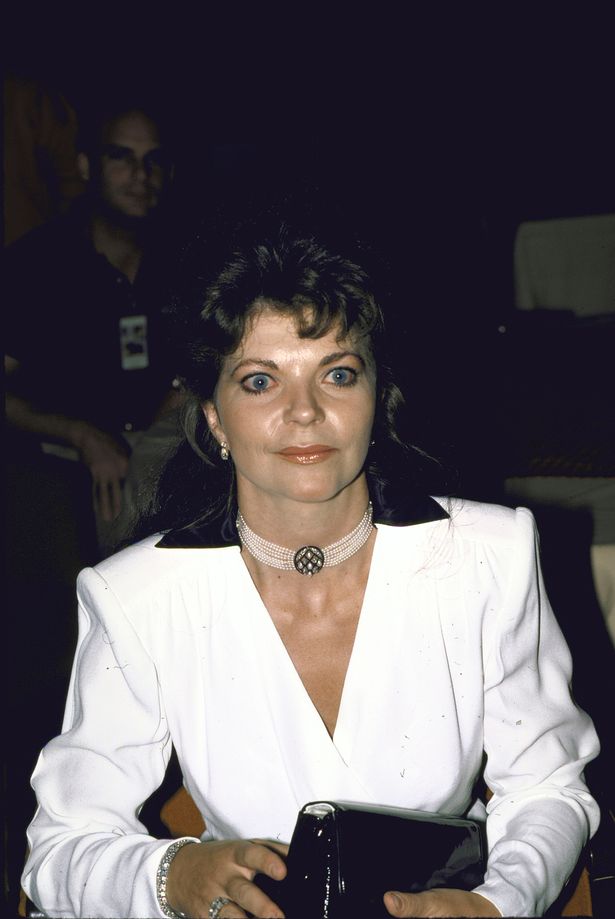 ---
WHY HIS FORMER WIFE TOOK ACTION AGAINST ELTON  
The film, along with the iconic star's autobiography, was what led to Ms. Blauel's decision to seek legal actions. In response, Janny Afia, the singer's legal counsel, spoke of the incident, "Elton has always respected Renate's privacy and will continue to do so."
---
WHY RENATE STILL DEFENDS HER FORMER HUSBAND 
Renate did, however, continue to defend Elton because he truly tried to accommodate her, she expressed: 
It is well documented that their marriage was completely respectful and the relationship both Elton and Renate had after they divorced continued to be kind, respectful and honourable for the 30 years following.
---
MORE STRUGGLES FACED BY RENATE AND ELTON 
For this couple and their relationship that has now been widely publicized, there are certainly a few struggles they had to face. Apart from the lack of true romance, Renate always had a feeling Elton was not really in love with her. It seemed like things were all smiles, but behind the scenes, they were never connected.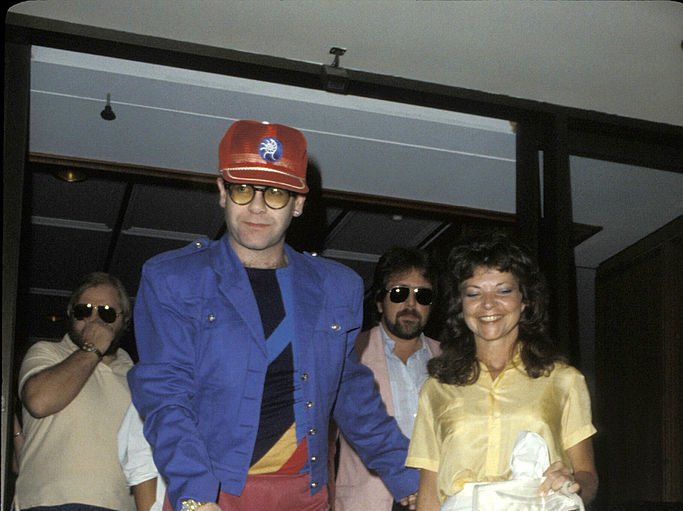 Did you know that their honeymoon was already plagued by hardship? Not even the warm St Tropez sun could make the new wife happy. A mere three days into their union, it was reported that "the marriage was not working and that he [Elton] wanted her to leave." Ouch!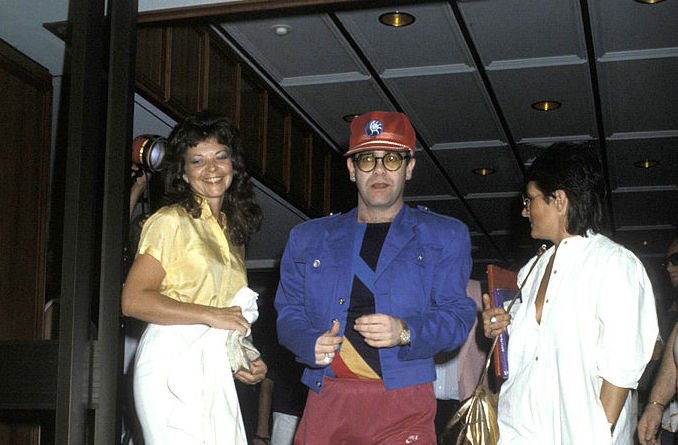 ---
BEING MARRIED TO ELTON JOHN: A TRAGIC STORY
Renate dreamed that her starry union with the icon, Elton John, would have turned out very differently. Not only did she suffer in the marriage because she felt unloved, but her hopes of having the ideal love story were shattered. Both spouses inevitably knew they would be better apart despite the care they had for one another.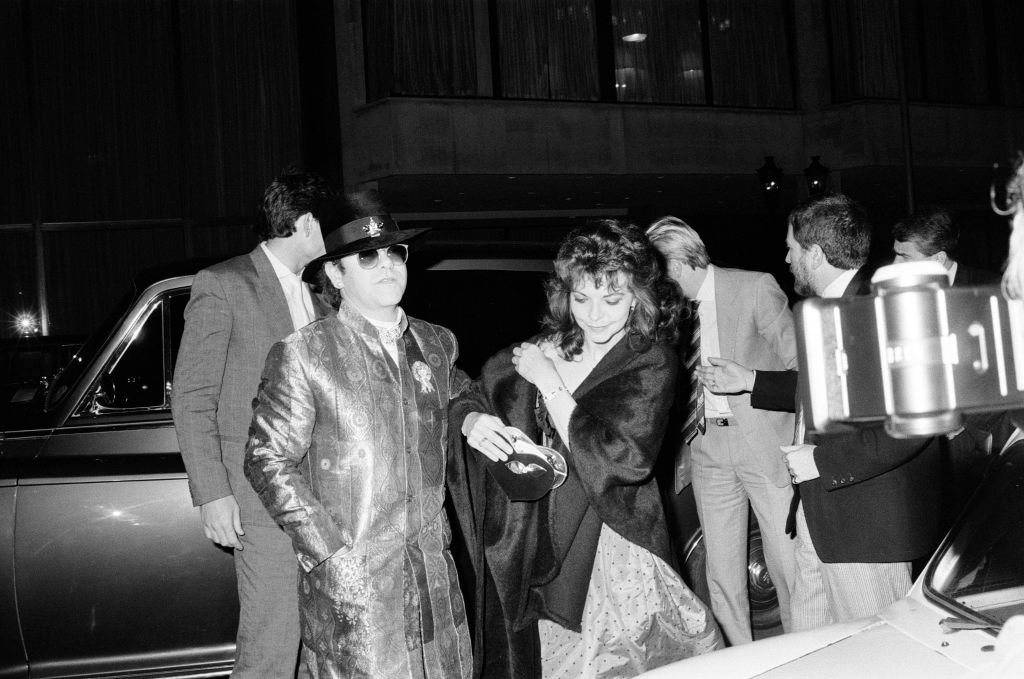 Her fairytale day, where she wore a white silk and lace wedding gown and a gold, heart-shaped pendant featuring 63 diamonds, had a rather unhappy ending. These days, Renate keeps mostly to herself and has not been making much buzz in recent times. Her marriage to Elton John certainly took its toll.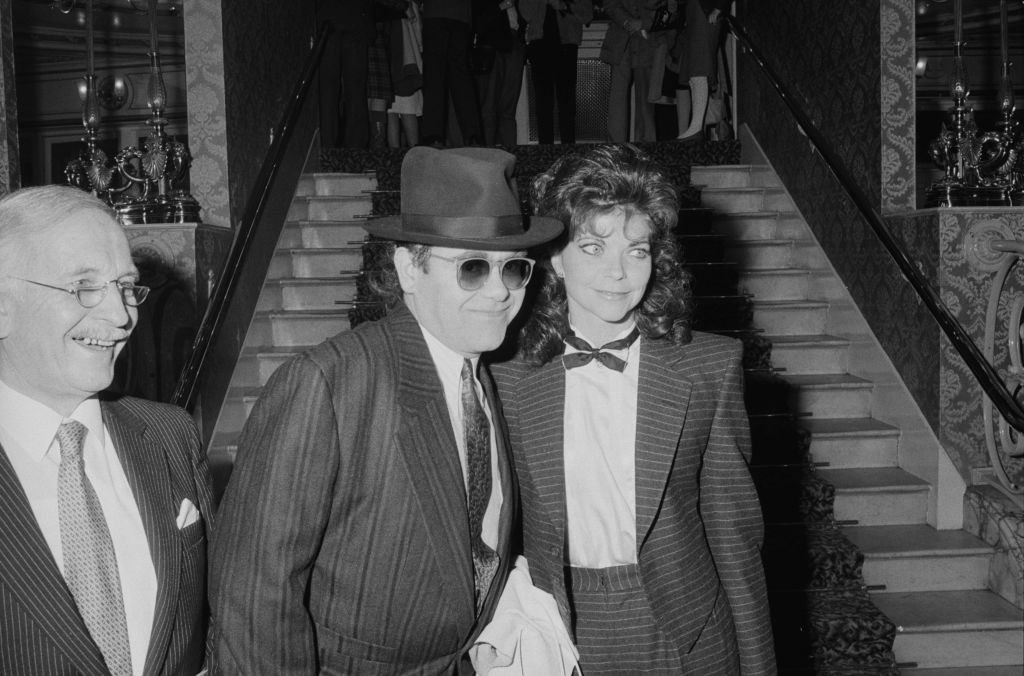 ---
RENATE WAS NOT ENOUGH TO KEEP ELTON HAPPY
Perhaps his marriage was not meant to be, but Elton seems to have admired Renate's charm as a woman. According to Vanity Fair, the singer described her endearingly, "She was the classiest woman I've ever met, but it wasn't meant to be," John reflects on his short-lived marriage. "I was living a lie."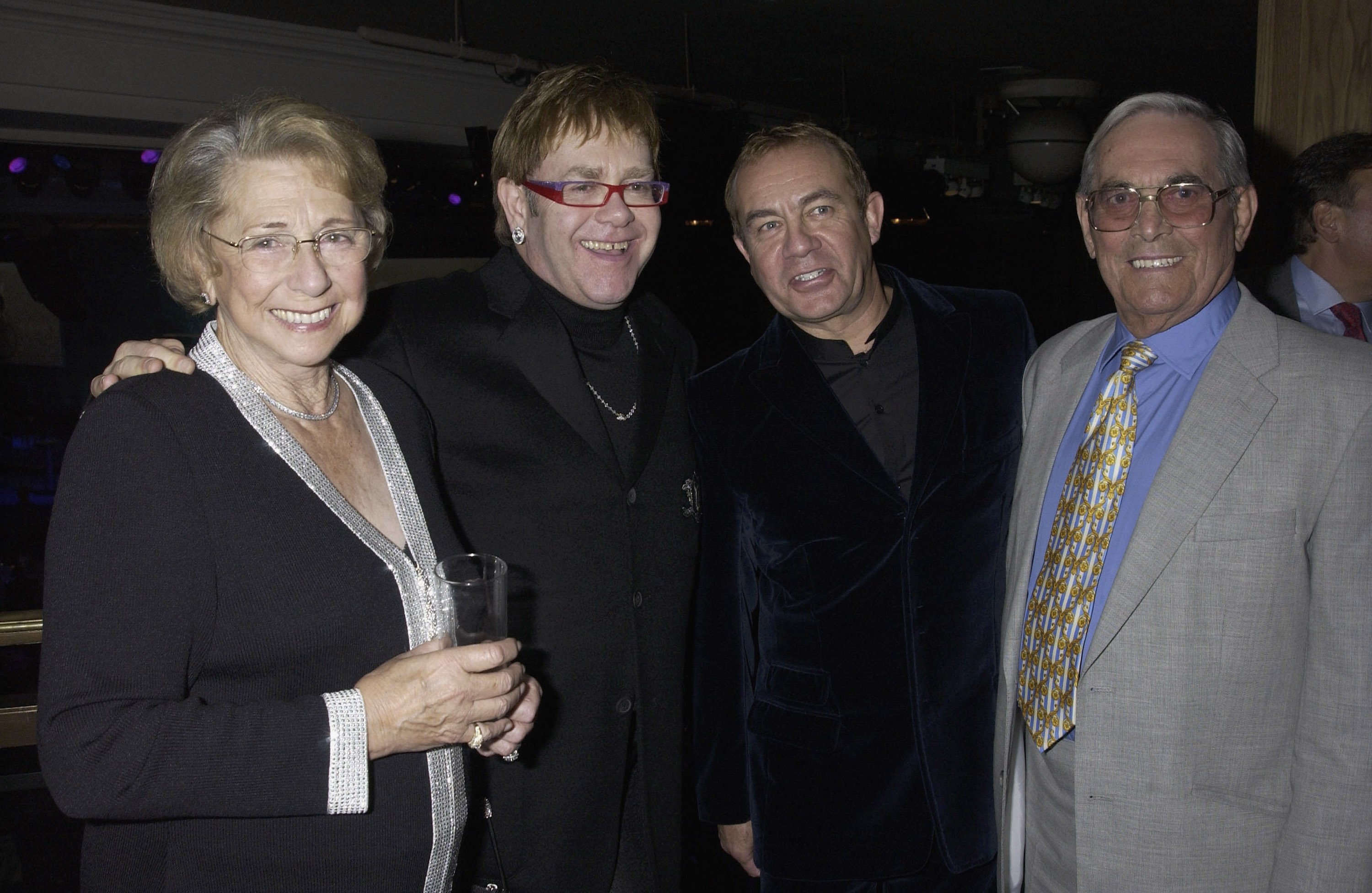 ---
DO ELTON AND RENATE STILL SEE EACH OTHER?
As we hear more and more about what happened with his ex-wife Renate, fans have often wondered if the pair meet regularly or see each other at all?! Well, it turns out that we might be in for a surprise. While the pair did not talk for many years, they have maintained a friendly relationship.
In the words of Elton, "We laughed, and we cried. We're adults. But I do regret [having hurt her]." We are happy to hear that the former duo managed to iron out their issues and maintain a friendly relationship. While it seems that they don't meet regularly, there is certainly no bad blood!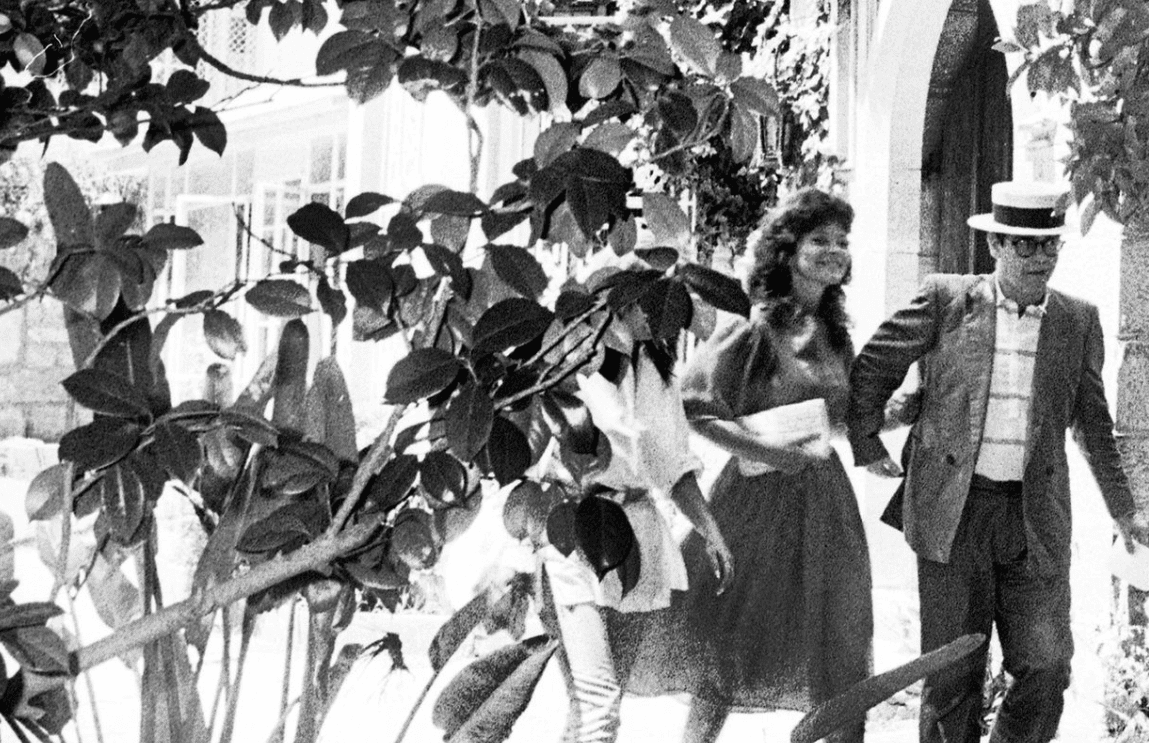 ---
ELTON FOUND TRUE LOVE AFTER HIS FAILED MARRIAGE WITH RENATE
Right after the four-year marriage, Elton John came out as gay. He said that it was the first step to find his true love, "To be worthy of someone's love, you have to be brave enough and clear-eyed enough, to be honest with yourself and your partner."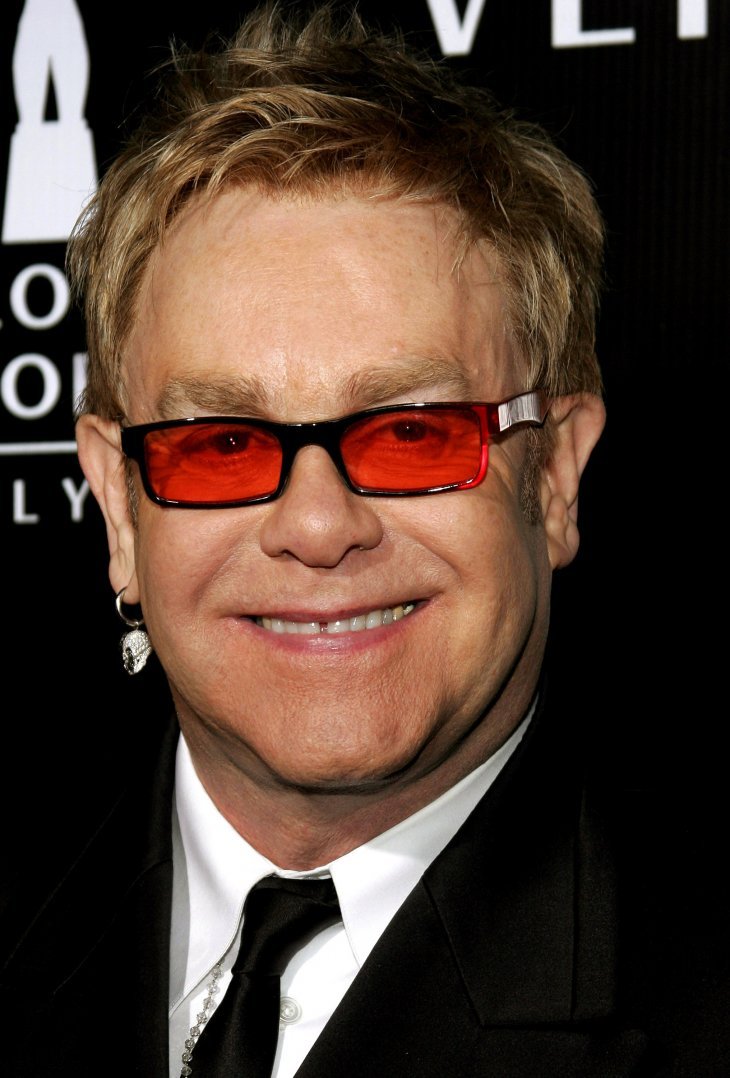 ---
ELTON'S HEART FOR CHARITY
The award-winning singer has always had a very big heart and is not just limited to his ex-wife, Renate. Recently, the philanthropist who was great friends with Princess Diana is participating in a charity event again. This time, the MusiCares charity relief auction will feature the star's coveted tracksuit, and all raised funds will go towards a great cause! 
---
WHAT HAS ELTON JOHN BEEN UP TO RECENTLY?
The icon has apparently been working on his memoir. He shared in August about an updated version of his book, "I've added a new chapter bringing it completely up to date. There may be some tantrums and drama, but it's what you would expect from me! I hope you enjoy it as much as I enjoyed retelling my life."
Despite Elton John's successful path as a musician, singer-songwriter, and recently a writer, it may have taken the iconic superstar a little more time—a little more drama—to come to terms with the person he was born to be. Have you seen the recent film or even read his memoir? We'd love to know your thoughts!