Kate Middleton's Style & Her Beloved Accessory in 20 Photos
Kate Middleton or as we now know her, The Duchess of Cambridge, has been the darling of the Royal Familly since joining them via marriage to Prince William in April of 2011. Since becoming a royal, she has been busy building her own family with The Prince. They now have three beautiful children, Prince George, Princess Charlotte, and Prince Louis.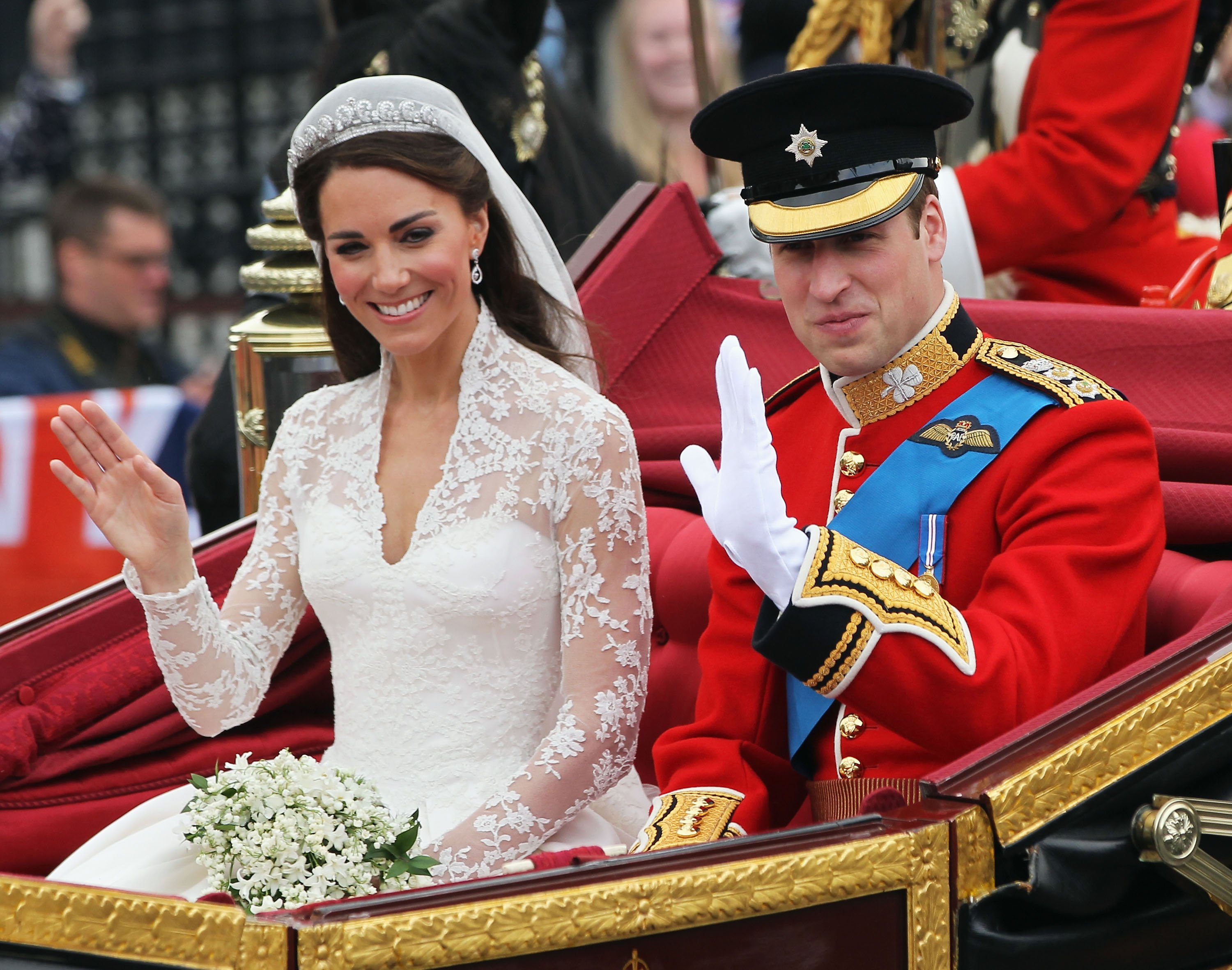 ---
A ROYAL SUPERWOMAN
Besides raising her three adorable children, charismatically undertaking royal duties in support of The Queen, both in the UK and overseas, and devoting her time to supporting a number of charitable causes and organizations, The Duchess of Cambridge has become a style icon for many women all over the world.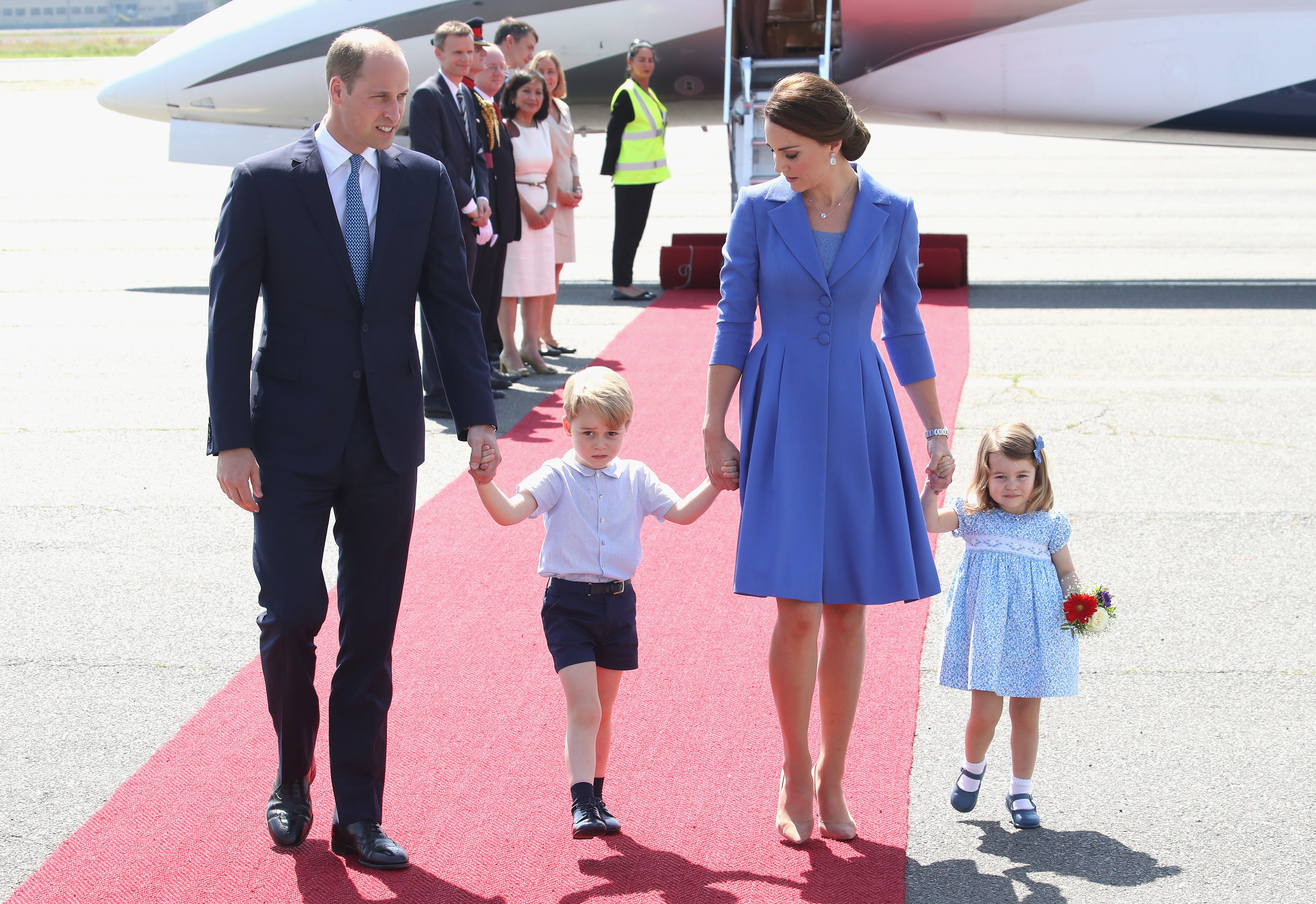 There isn't a charitable event, royal gathering and press conference that goes by that tabloids, fashion blogs, and entertainment media cover without taking a look at what The Duchess is wearing. From her shoes, her dresses and even her hats, everything is covered, and always with the highest of praise. There is one accessory, though, that's become a staple in every Royal's wardrobe ...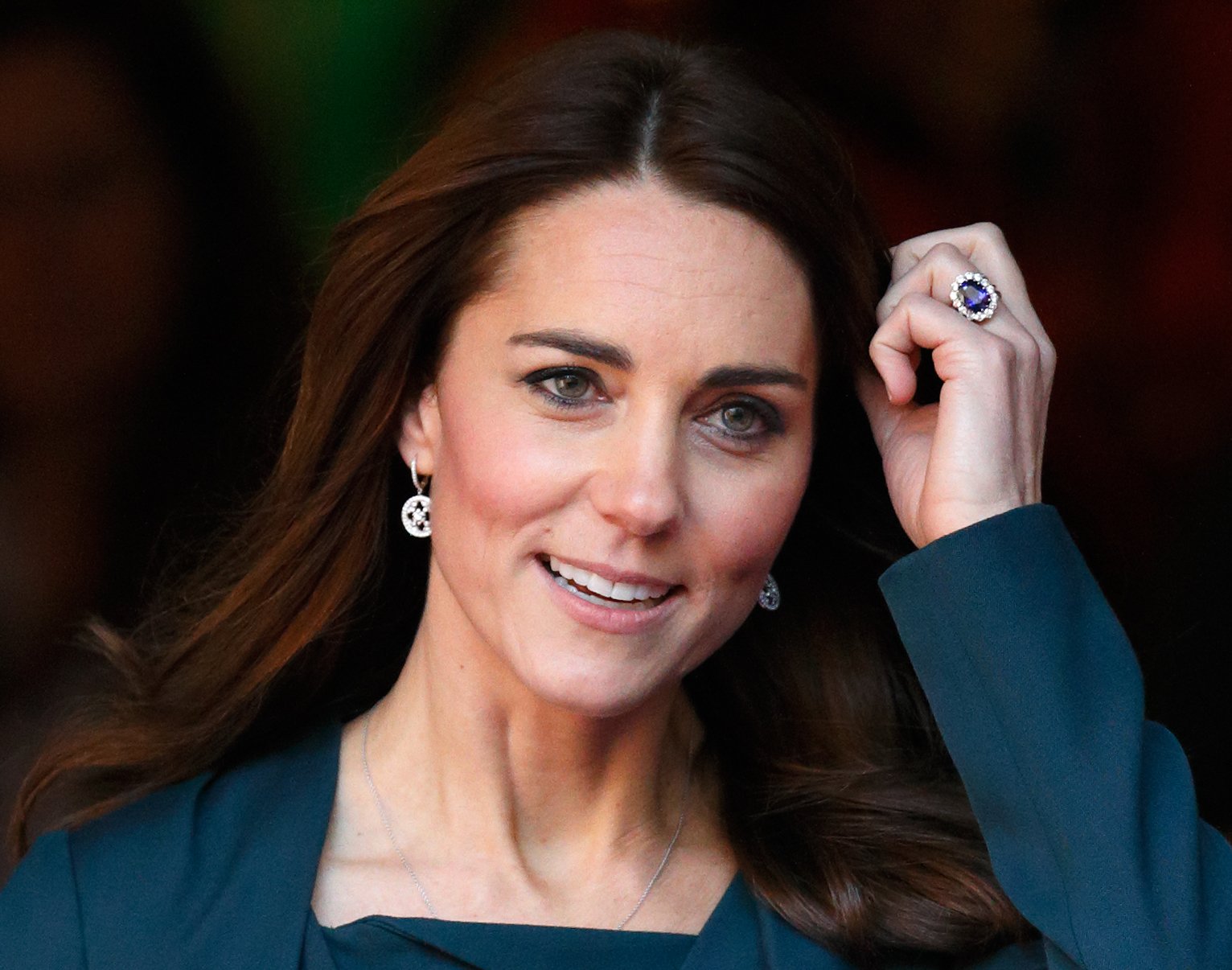 ---
WHY ROYAL WOMEN WEAR HATS
One point of obsession when it comes to a royal's style are the hats and headpieces that they dawn at almost every event. While pillbox hats and fascinators were a daily staple in many women's wardrobes back in the mid-century, wearing wide-brimmed hats aren't exactly a daily occurrence in today's world of casual fashion.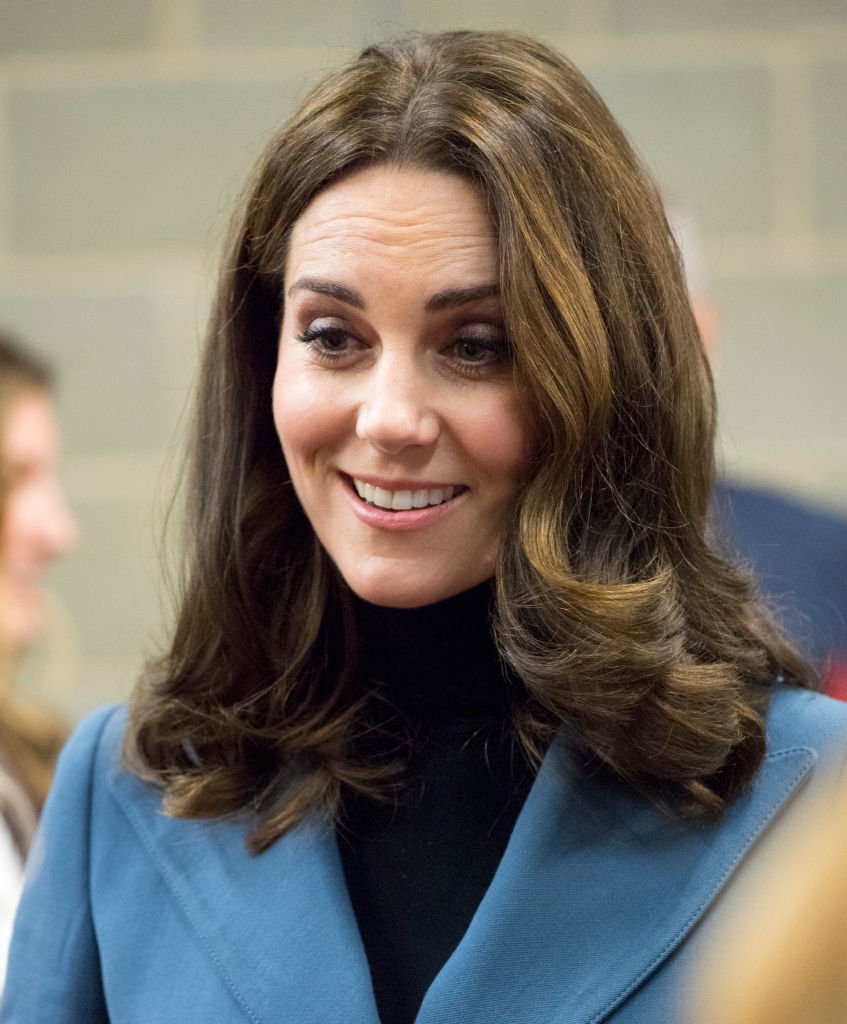 Most if not all the women in the royal family wear hats to complete their ensemble during formal events. You'll notice that before Meghan Markle married Prince Harry, most of her outfit were hat free. The same goes for Kate Middleton pre-Duchess of Cambridge era - hats were not always present.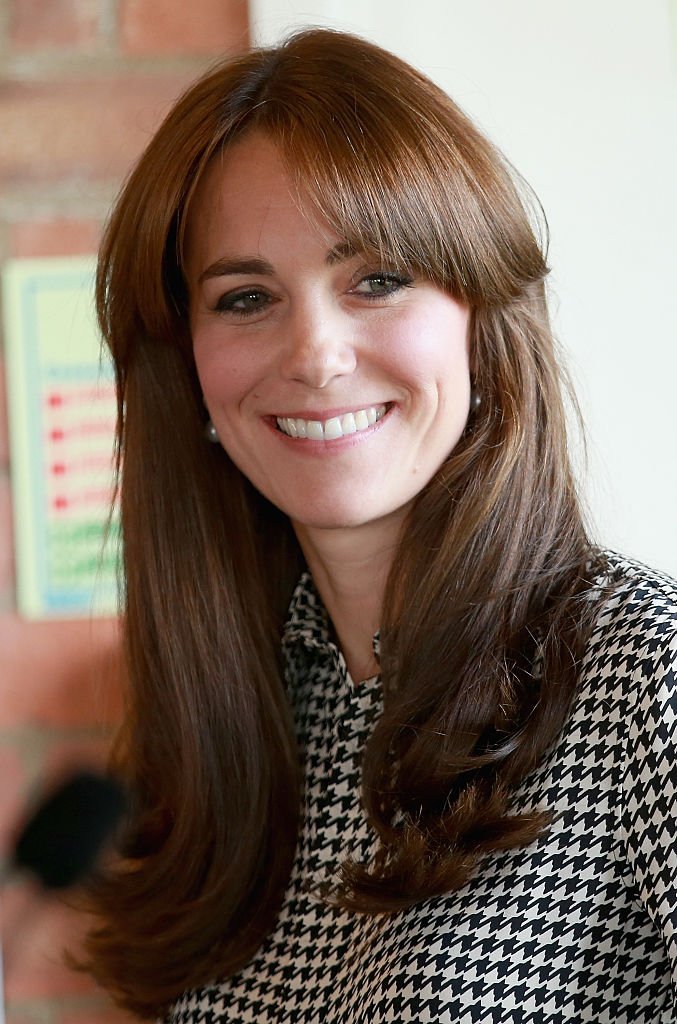 So why do royal women wear hats almost all the time? As it turns out, it's all a matter of protocol. The said protocol is inspired by the traditional rules that governed propriety back during the mid-century. The Royal protocol states that all women must wear hats to all formal royal events or occasions, an etiquette rule from the 1950s.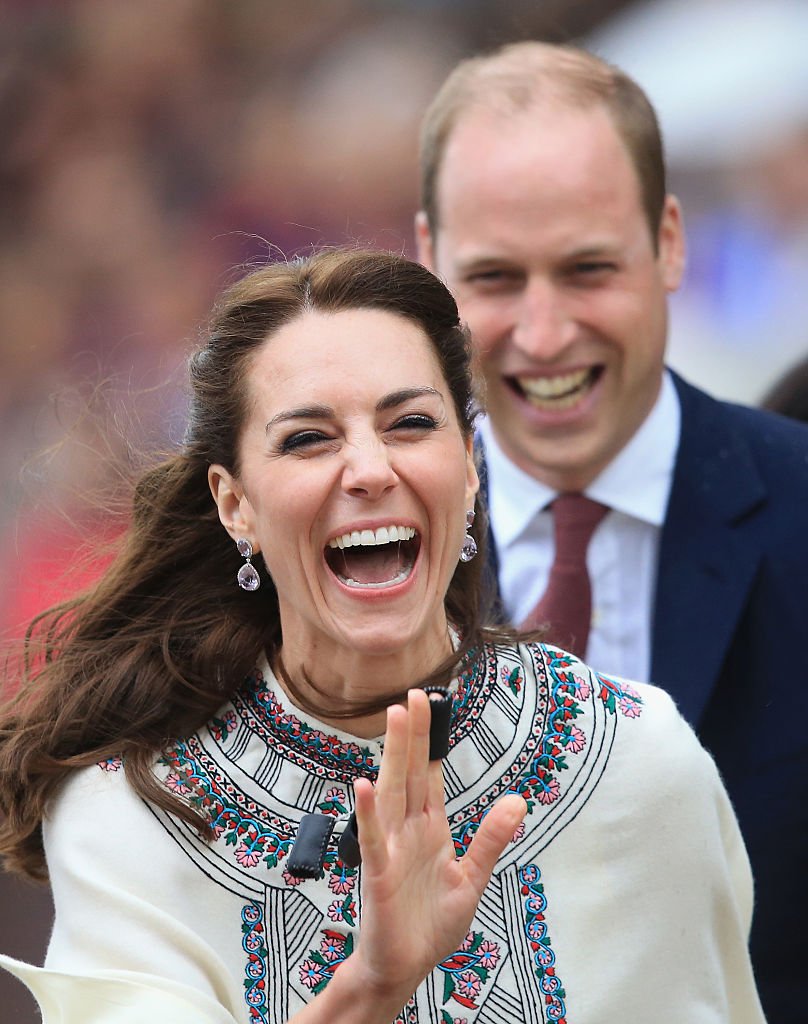 With all that out of the way, let's go back to our beloved, The Duchess of Cambridge. We've said that she was a fashion icon, and what do we do with fashion icons? We take a look at what they've worn, of course. So we've scoured the internet and here's our list of Kate Middleton's most memorable 'Hat Moments.'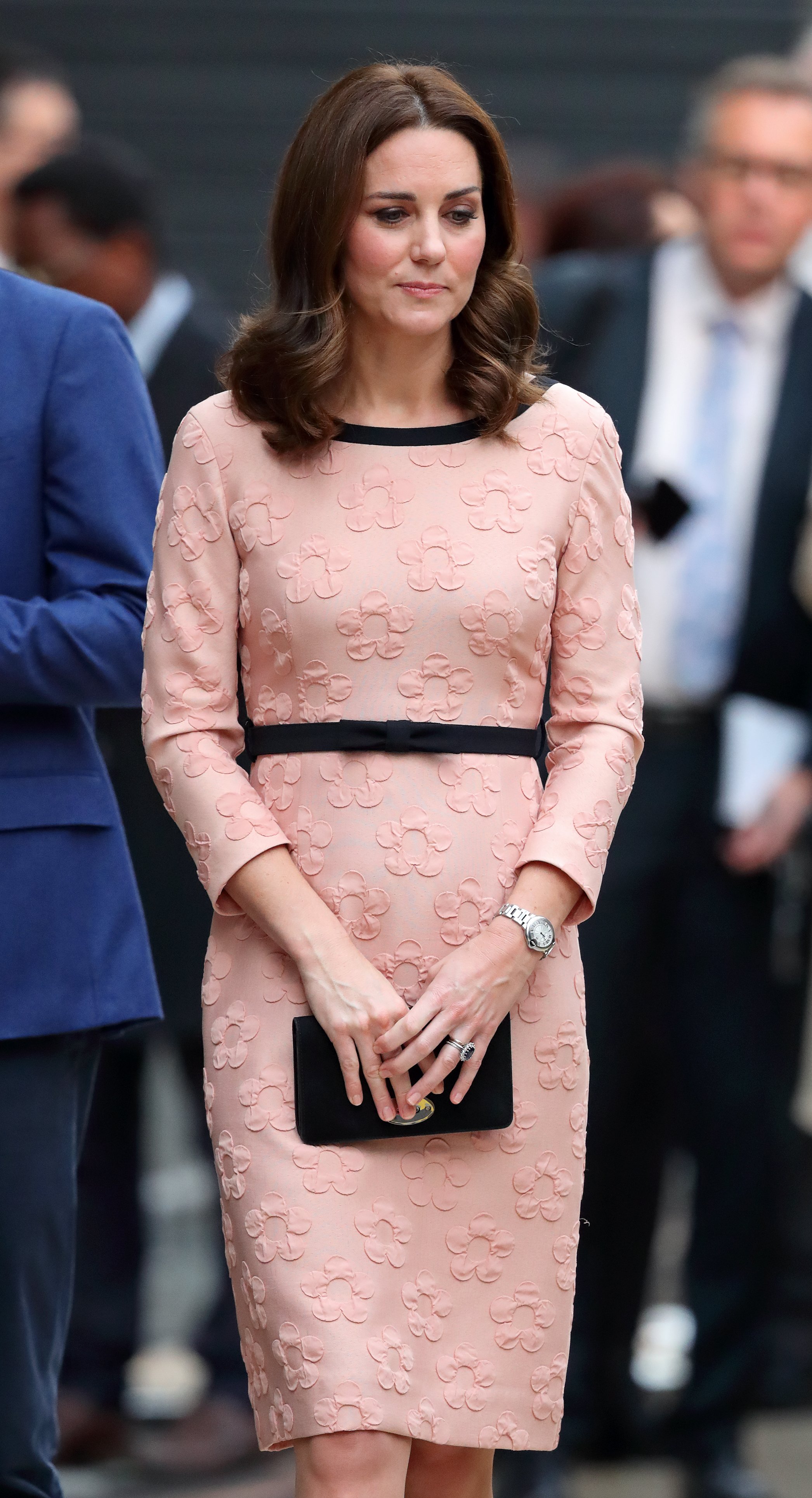 ---
PRE-DUCHESS OF CAMBRIDGE
Let's start off with one when Kate Middleton was still the girlfriend of Prince Willliam. Here she is seen in Wiltshire wearing a gold and brown feather fascinator while attending a wedding as a guest at the ceremony of Laura Parker-Bowles and Harry Lopes at St Cyriac's Church, Lacock, on May 6, 2006, in Wiltshire, England.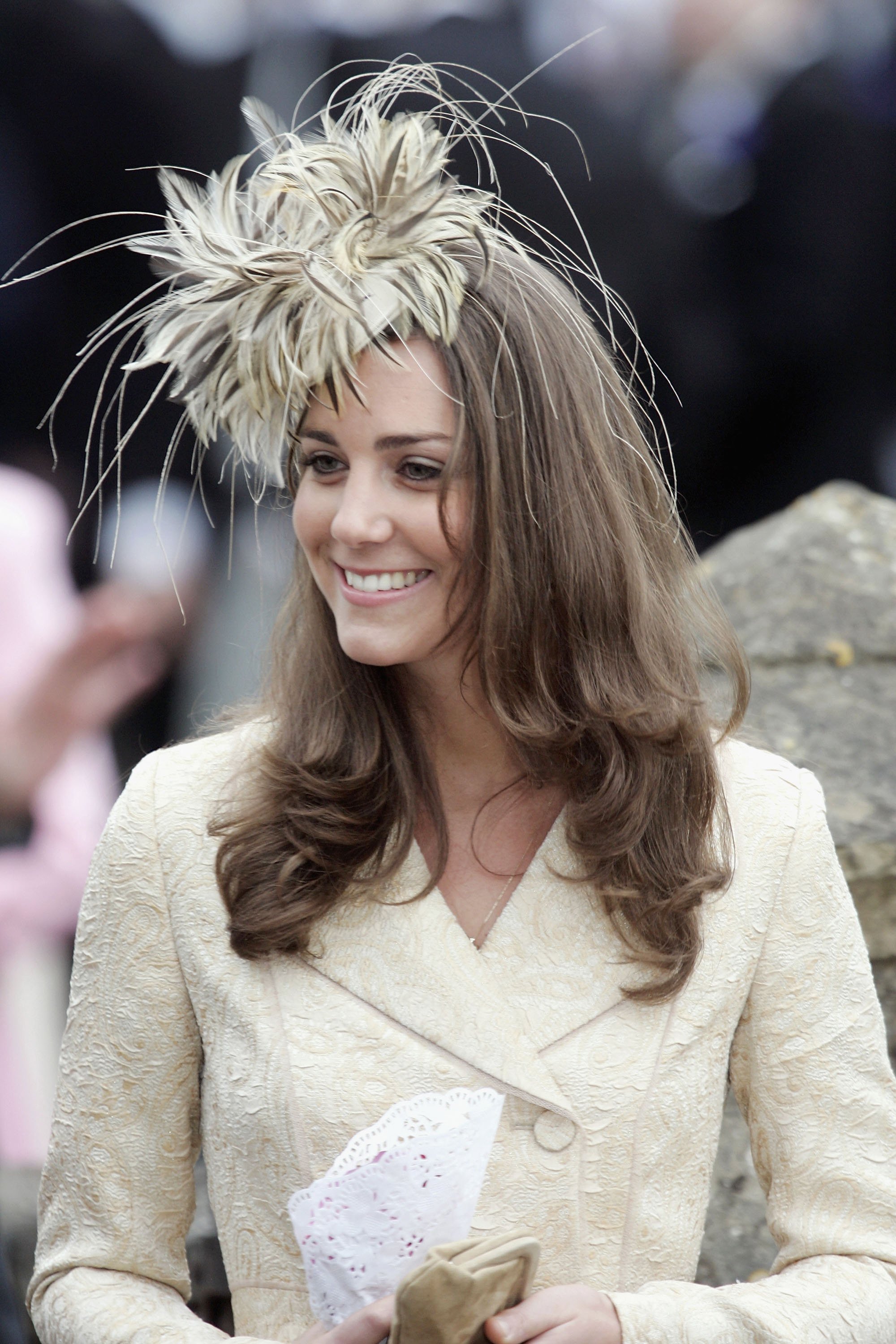 ---
PRAISE FOR PHILIP TREACY
While still Prince William's girlfriend, Middleton had already been a fan of designer Philip Treacy's. Here, in a photo from 2006, we can see her in one of his designs, a wide-brimmed black felt hat with over-sized heart detail, for an event at Sandhurst. This is a particular hat she's worn on several occasions.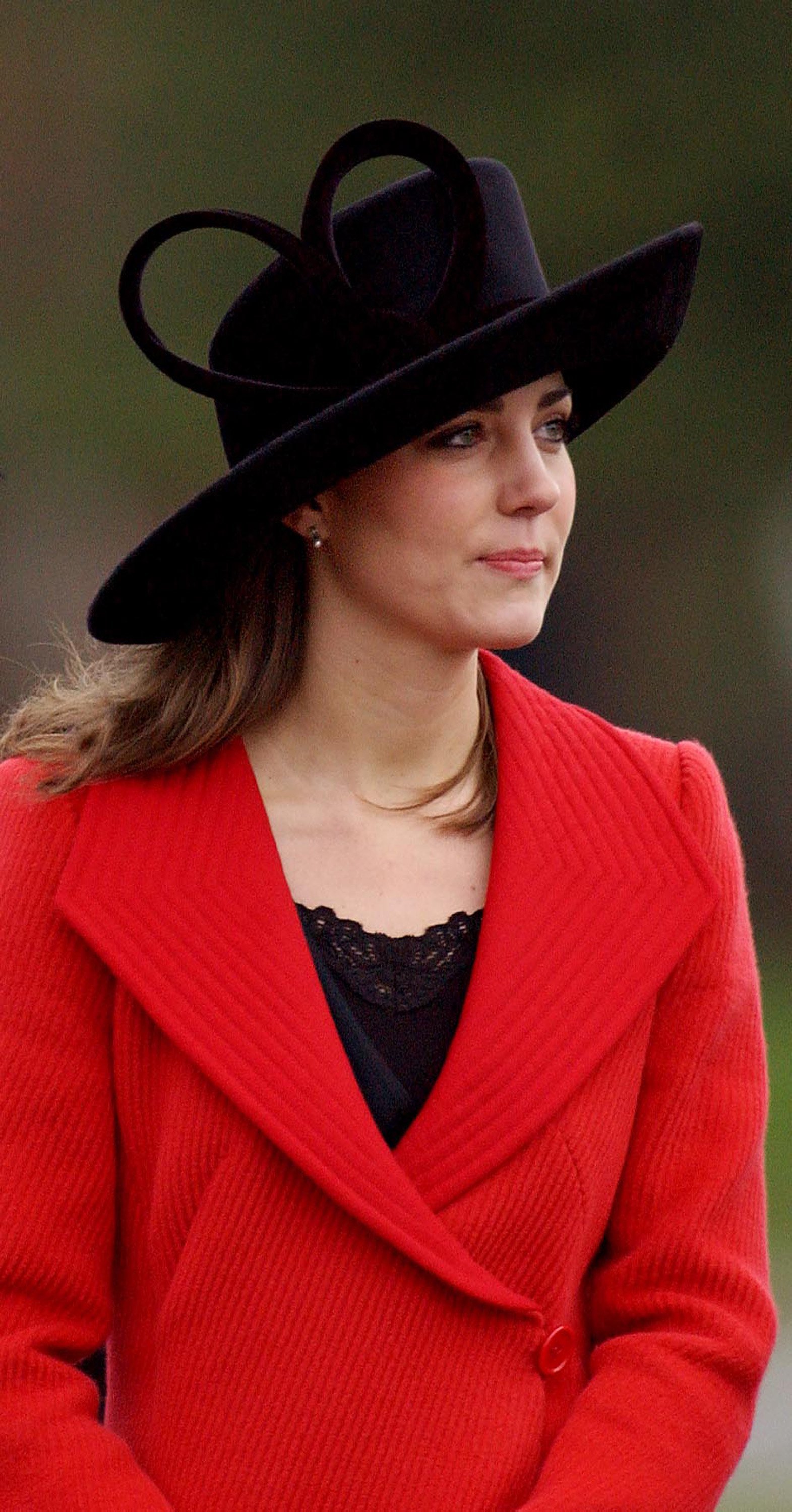 ---
TROOPING THE COLOR, 2012
Here, The Duchess of Cambridge travels in a horse-drawn carriage down The Mall. The Duchess chose a lilac fascinator by Jane Corbettduring for this, the annual Trooping the Colour Ceremony at Buckingham Palace on June 16, 2012, in London, England. 
---
OH CANADA INDEED
The Duchess of Cambridge attends Canada Day Celebrations at Parliament Hill on day 2 of the Royal Couple's North American Tour on July 1, 2011, in Ottawa, Canada. For this day she chose a Sylvia Fletcher for Lock & Co hat with the host nation's maple-leaf symbol.
---
A CAP FOR A CHRISTENING
For her daughter, Princess Charlotte's christening in 2015, The Duchess of Cambridge wore a white Jane Taylor hat with he flower details that arched along the side, providing for a fine complement to her coat. She later wore the hat once more at a thanksgiving service to mark Queen's 90th birthday. 
---
EVEN FOR SOMBER OCCASIONS
The 100th anniversary of World War I's the Battle of the Somme, The Duchess of Cambridge visited  Thiepval, France. For the somber occasion, she chose to wear an inverted cocktail hat with a single black feather by Lock & Company.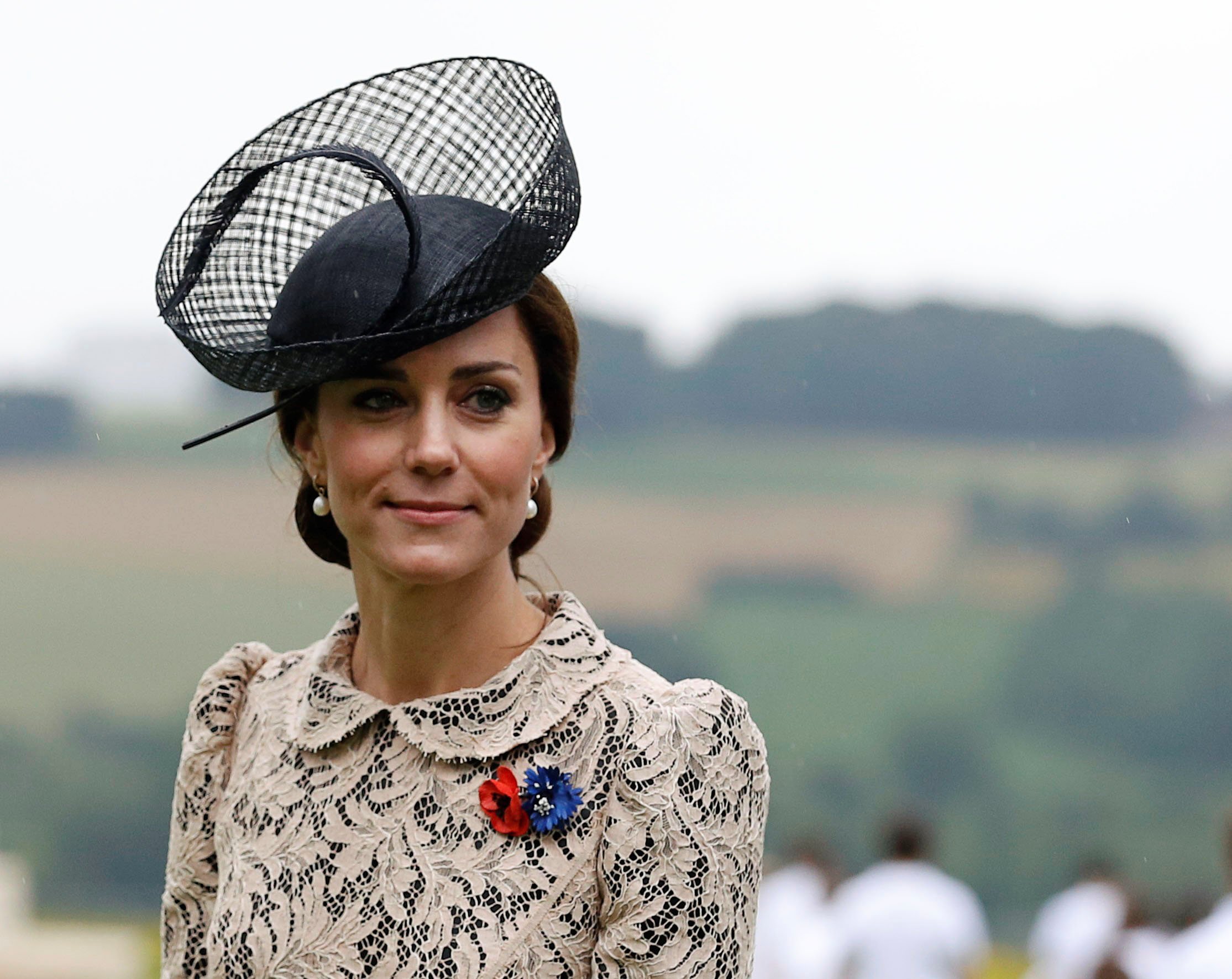 ---
TROOPING THE COLOR, 2017
For 2017's annual royal occasion, The Queen's birthday, Kate wore a gorgeous pink fascinator by Jane Taylor for Trooping the Colour that perfectly matched her Alexander McQueen dress. In the photo, you can see her with the rest of the Royal Family on the balcony while she holds on to dear Princess Charlotte.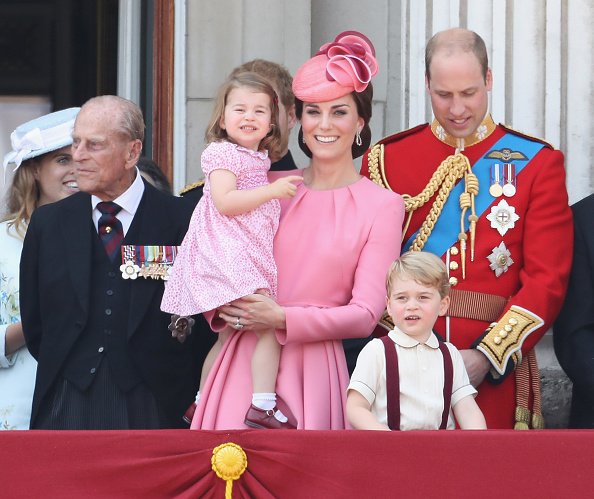 ---
WHAT A CHRISTMAS DAY
During this special 2017 Christmas Day Church service at Church of St Mary Magdalene in King's Lynn, England, The Duchess of Cambridge kept her beautiful head of hair warm by choosing to wear this black alpaca fur hat by Peruvian Connection.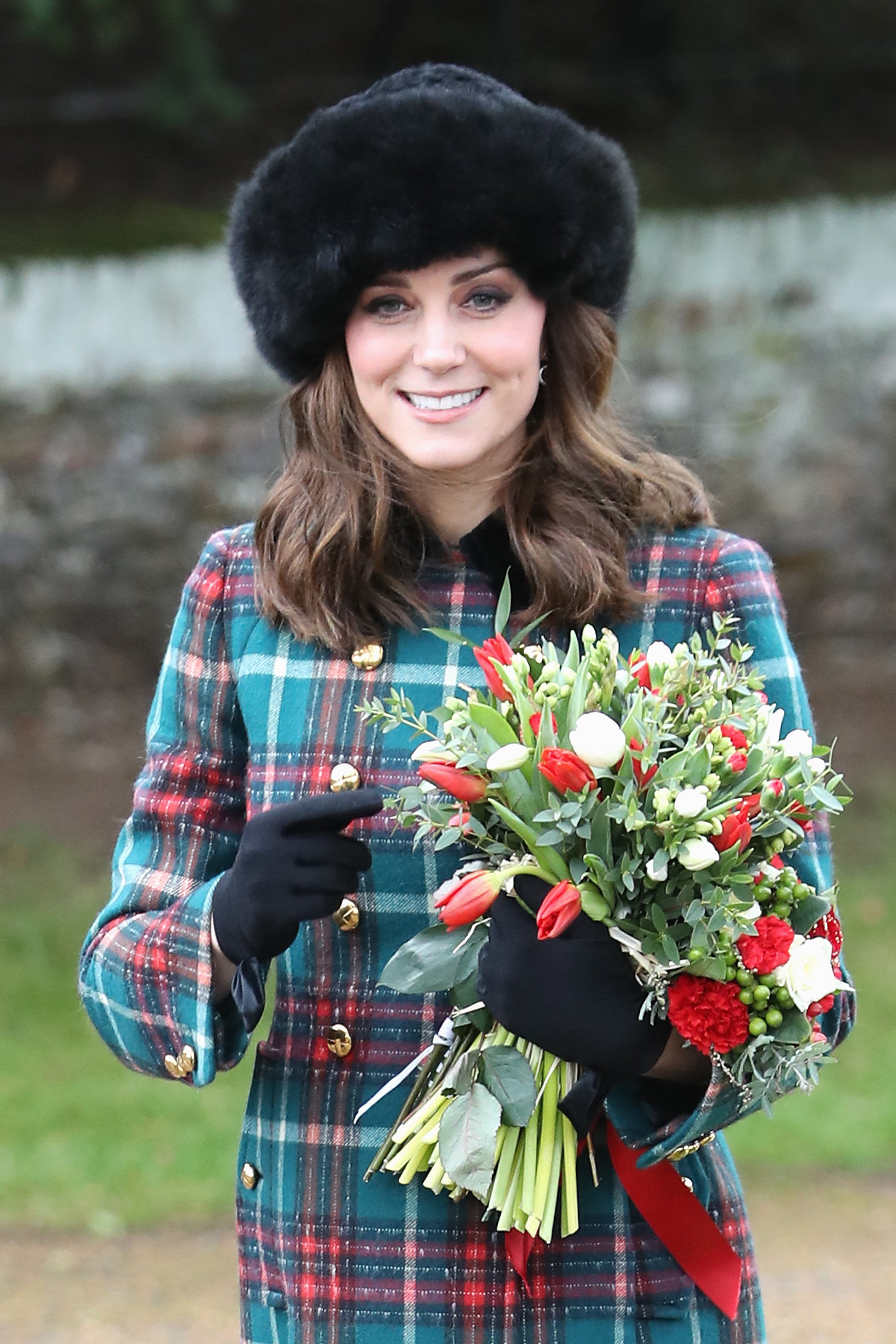 ---
HAPPY EASTER
Kate wore a brown velvet pillbox hat designed by Lock & Co. to the Royal Family's Easter celebrations at St. George's Chapel in Windsor Castle. The Duchess has also been spotted wearing the same pillbox hat to the annual St. Patrick's Day parade back in 2012.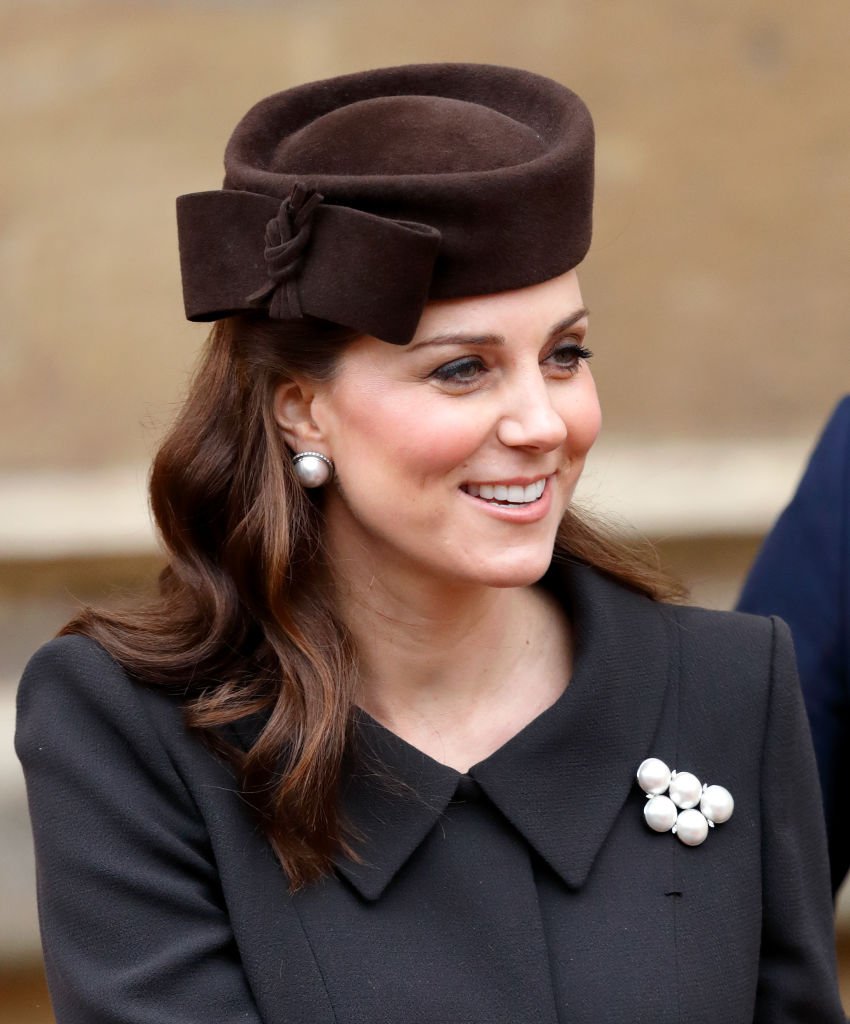 ---
THE DUCHESS IN NEW ZEALAND
Here, the duchess attends a Palm Sunday service at St. Paul's Anglican Cathedral in Dunedin, New Zealand back in 2014. The Duke and Duchess of Cambridge are on a three-week tour of Australia and New Zealand. The royal matched her bespoke Jane Taylor hat to the shape of her diamond broach during the visit.
---
PRINCE HARRY'S ROYAL WEDDING
Just a month after giving birth to Prince Louis, The Duchess of Cambridge attended Prince Harry and Meghan's Royal Wedding. Kate chose to wear an elegant pale-yellow flower hat by Philip Treacy. In the photo, she's seen with her adorable daughter, Princess Charlotte.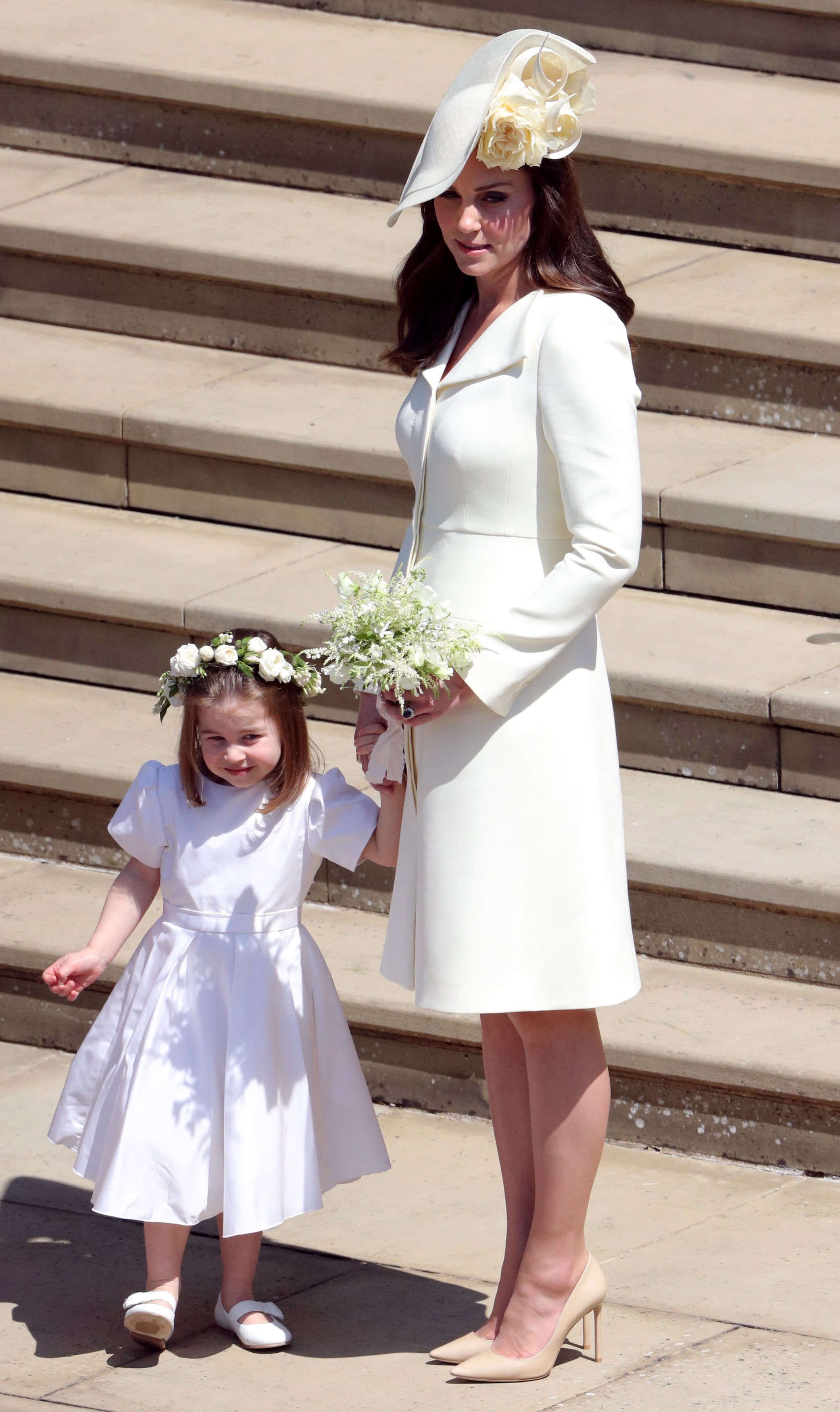 ---
TROOPING THE COLOR, 2018
In this photo of Kate with Camilla, Duchess of Cornwall on a horse-drawn carriage, we see The Duchess of Cambridge wearing pretty pale Alexander McQueen blue dress for Trooping the Colour 2018 which was topped with a new hat by Juliette Botterill.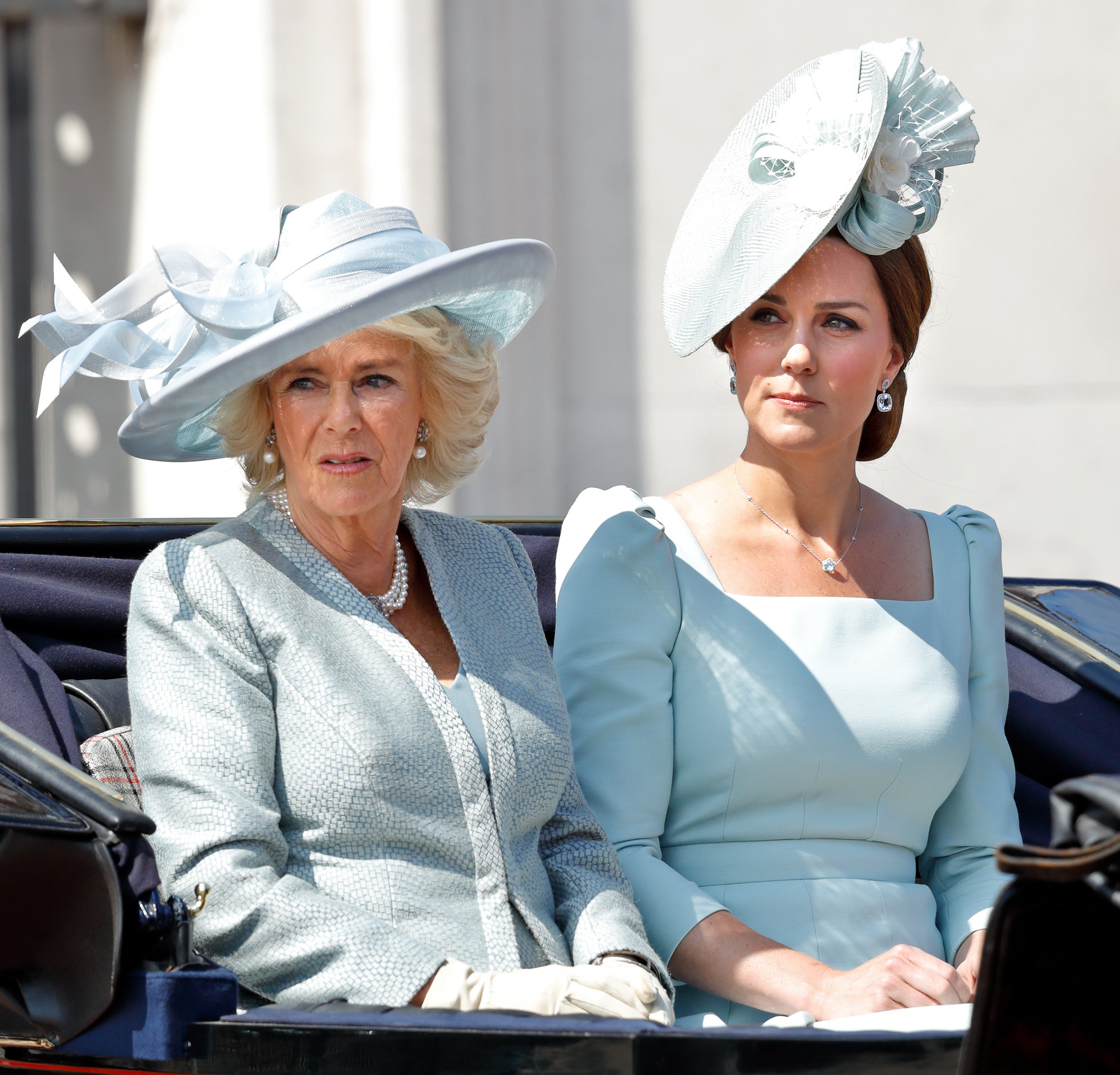 ---
A HEADBAND FOR A CHRISTENING
For the christening of her third child, and second son, Prince Louis, Kate wore an intricate flower and pearl appliqué white headband by Jane Taylor. This photo of her carrying the little prince was taken at the service held at St. James's Palace on July 09, 2018, in London, England.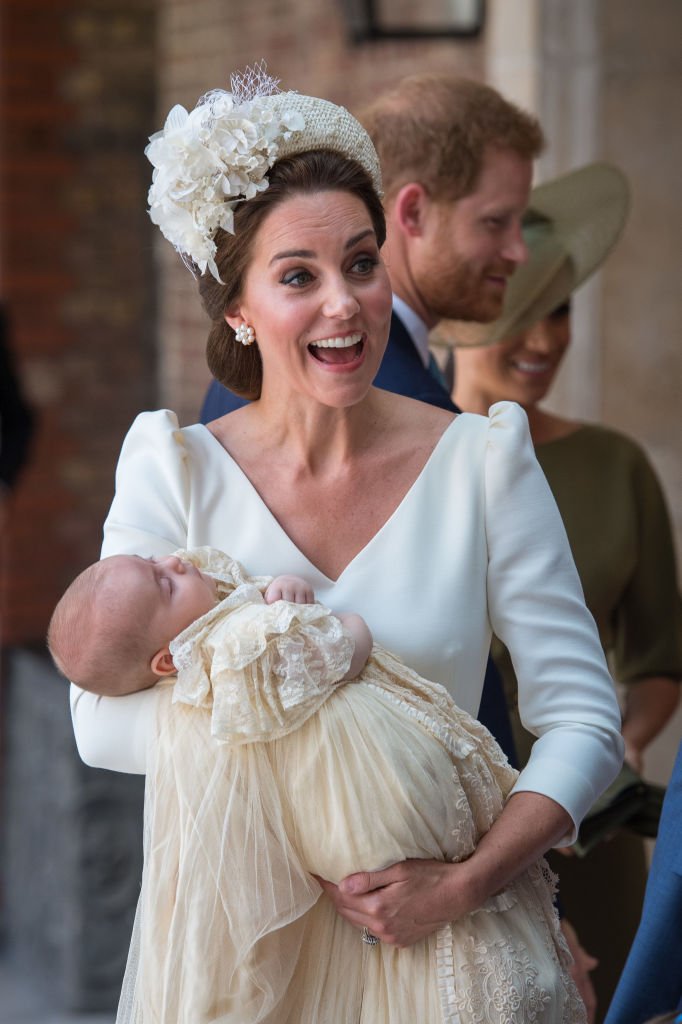 ---
A SURPRISE VISIT
During her maternity leave, Kate made a surprise visit to the Royal Air Force Centenary in 2018. As seen in the photo of the event, she paired her elegant, powder blue Alexander McQueen coat with a blue floral hat that was designed by Sean Barrett.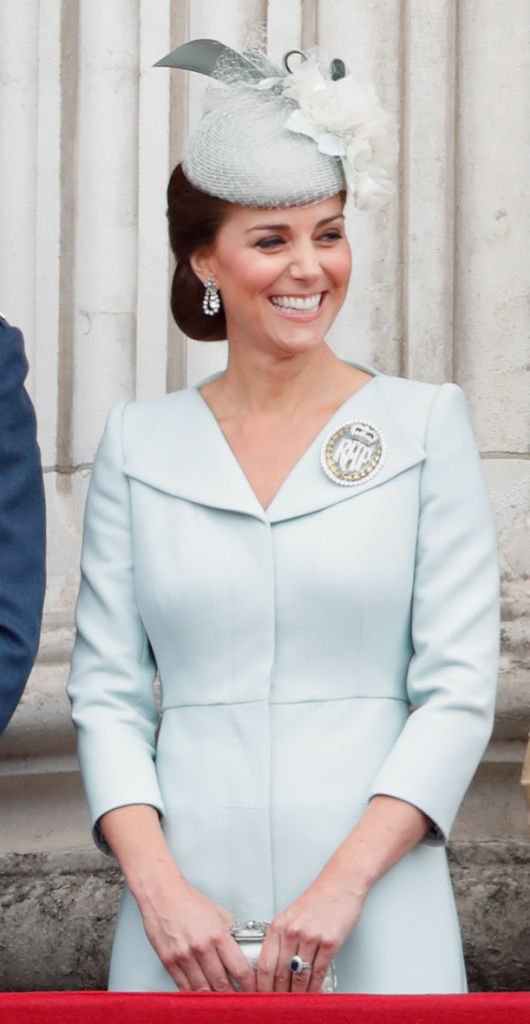 ---
CHRISTMAS DAY, 2018
In this photo of The Duchess of Cambridge and Meghan Markle, The Duchess of Sussex, at Christmas Day church services in 2018, Kate decided to wear a crimson hatband (a hat/headband hybrid) from Jane Taylor.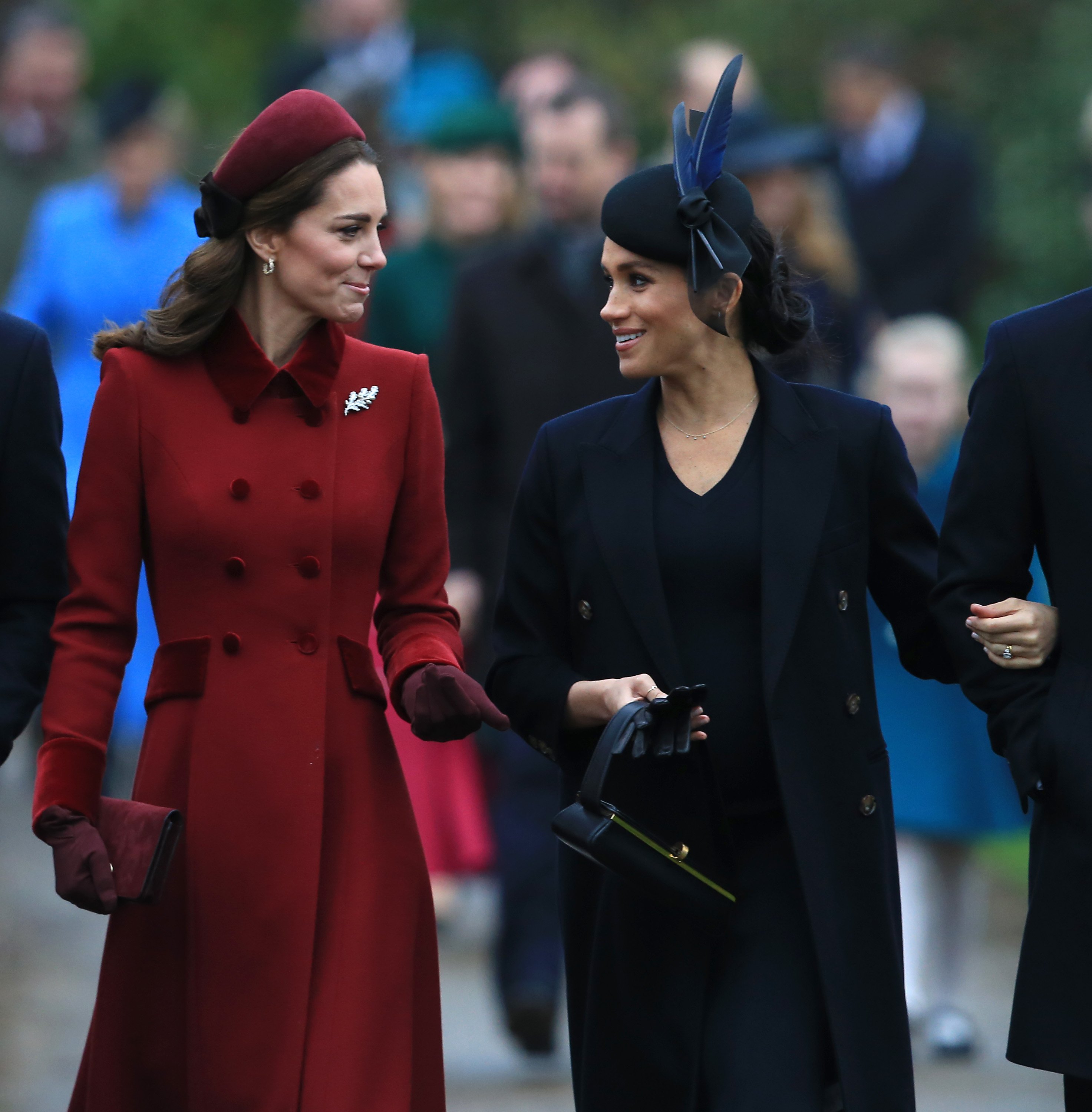 ---
AS BOLD AS THE GET
In this photo of the Duchess, looking fierce and as strong as ever, Kate Middleton's bright red hat perfectly matched her Catherine Walker coat and featured a fun bow detail on the side. This ensemble was for the Commonwealth Day service at Westminster Abbey in March of 2019.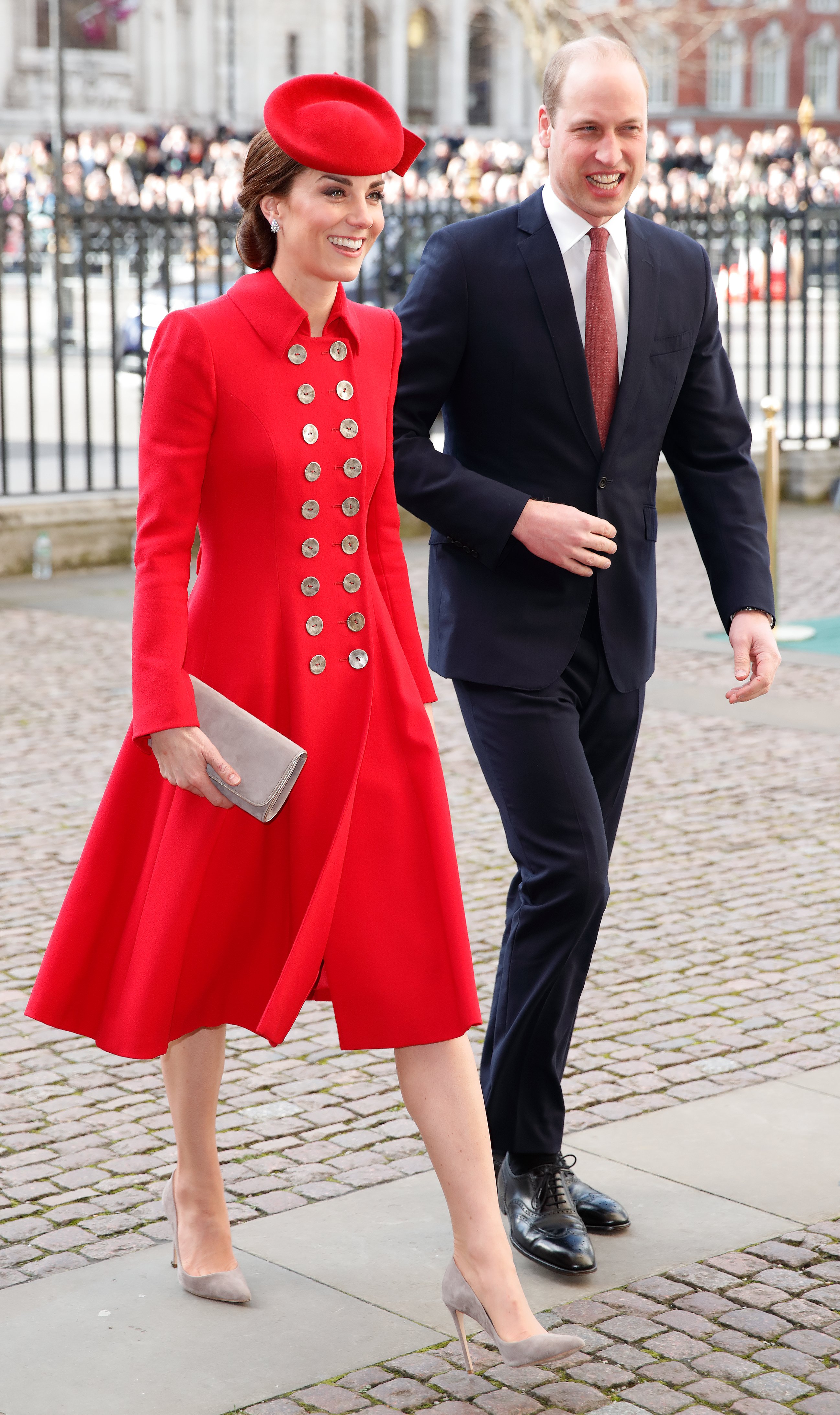 ---
FROM RED TO GREEN, STILL BOLD
A few days after the previous photo and on her visit to the Irish Guards on St Patrick's Day in 2019, the Duchess of Cambridge was truly in sync with the day's celebrating wearing a green Lock & Co. hat to complement her coat. The Duke and Duchess were even seen partaking of the day's tradition of having a pint of their own.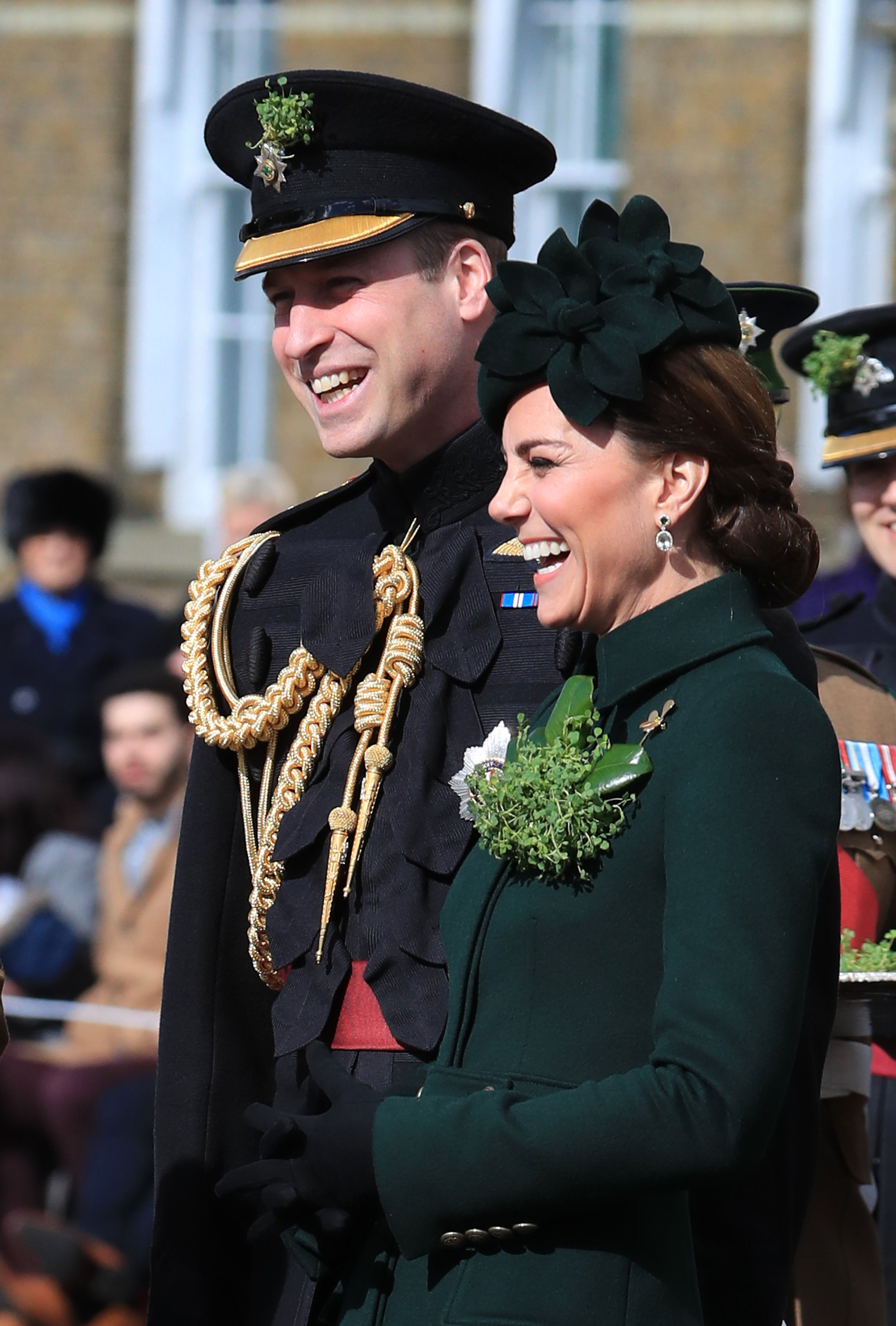 ---
HER TRUSTY LOCK AND CO.
For her visit with the Queen to Kings College in March of 2019, The Duchess of Cambridge chose to wear her trusty black Lock and Co. hat. The piece has gone on to be one of the duchess's favorites, as she has re-worn the piece several times, most notably to a wreath-laying ceremony in Sandringham in 2016.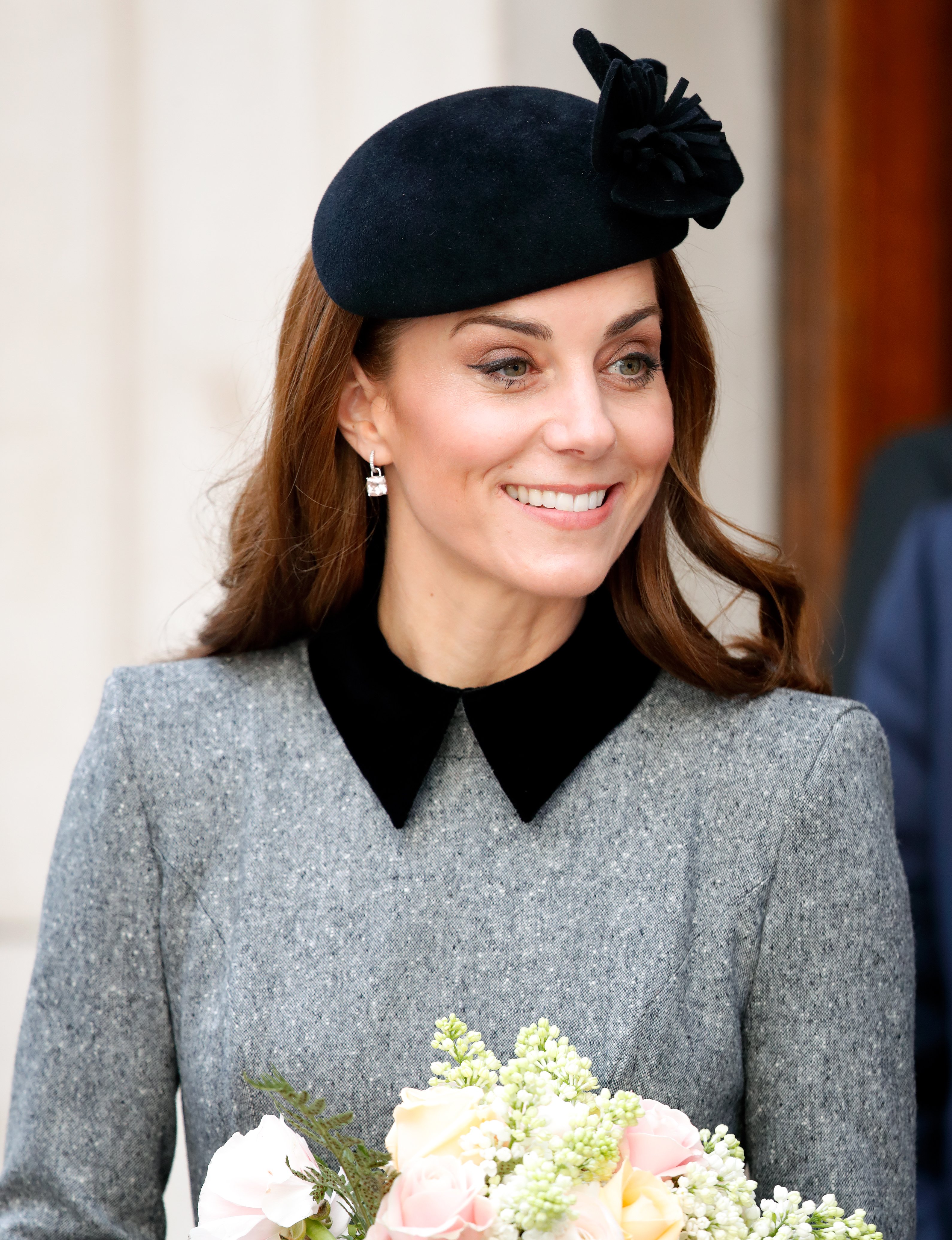 ---
TROOPING THE COLOR, 2019
In this photo, we can see The Duchess of Cambridge on the balcony during Trooping The Colour, the Queen's annual birthday parade, on June 08, 2019, in London, England. The Duchess wore a Philip Treacy hat for the formal royal event, matching her Alexander McQueen dress.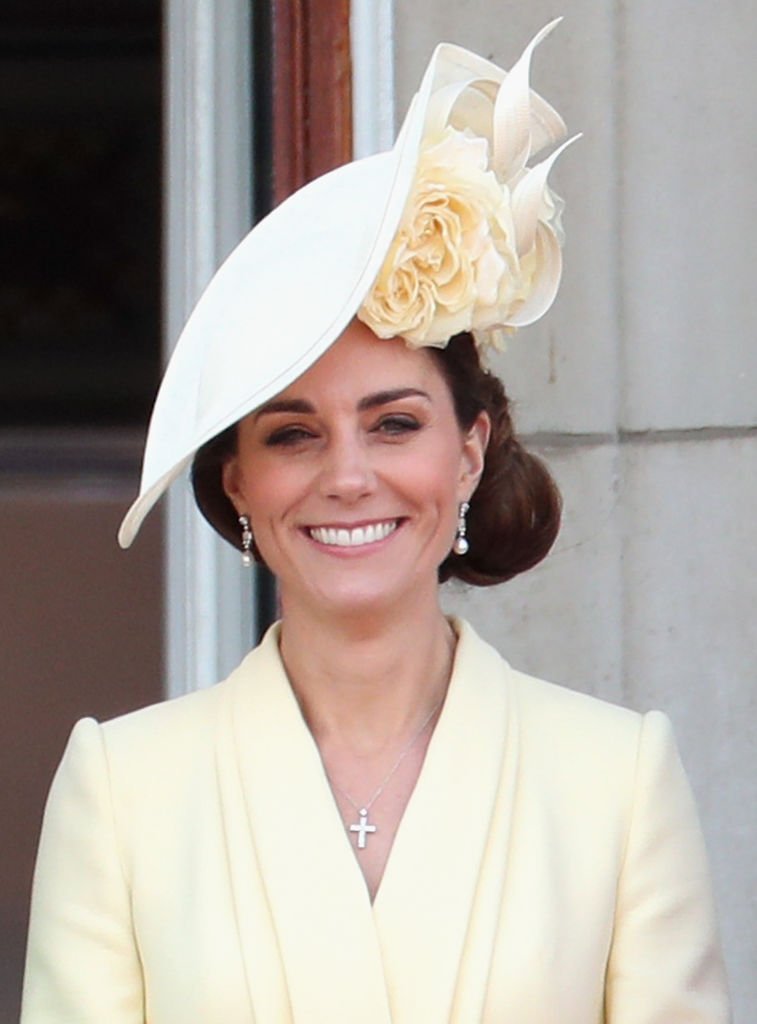 ---
FLOWERS FOR THE ROYAL ASCOT
For the opening day of 2019's Royal Ascot's four-day horse-racing event, Kate Middleton wore a cornflower blue hat by Philip Treacy which perfectly matched her bespoke Elie Saab gown. These horse races are seen as a very well social event, attended by the royals and noblemen alike.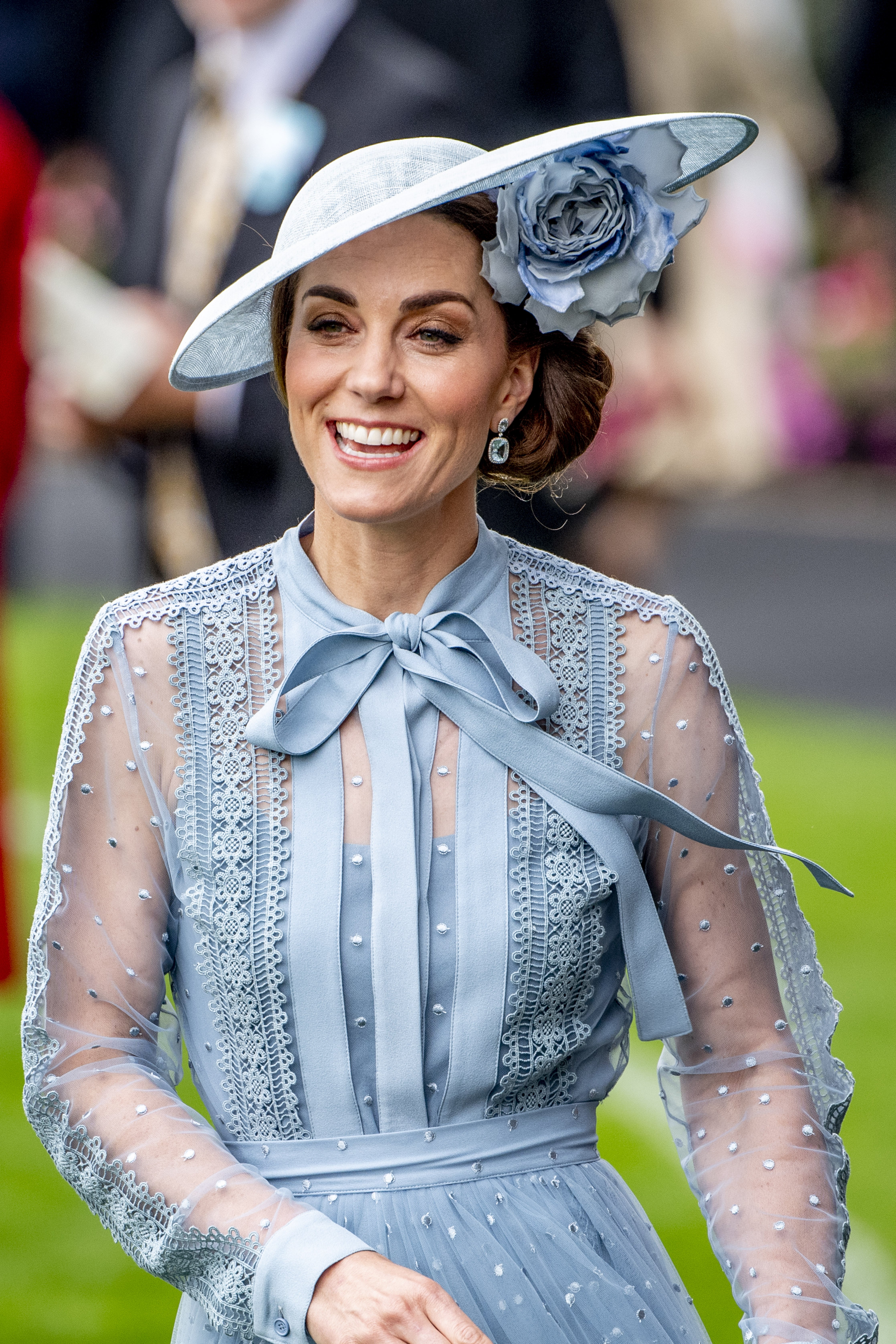 Whew! Some of these stunning looks have us seriously contemplating the contents of our wardrobe! Which royal lady is your style icon? Tell us in the comment section and don't forget to share the article with other British Royal family fans out there! Stay tuned for more exciting articles like this about your favorite Royal family.
Sources: Royal, Town and Country Mag, Bustle, Insider