Glimpse Into Vivien Leigh's and Laurence Olivier's Dramatic Love Story
Try to imagine a deeply dramatic love story. That's exactly how you would describe actress Vivien Leigh and actor Lawrence Olivier's relationship. Mental breakdowns, suicide attempts, betrayals, and alcohol addiction were all part of their affair, but also a deep love for each other. Find out all the fascinating details about one of Hollywood's most incredible couples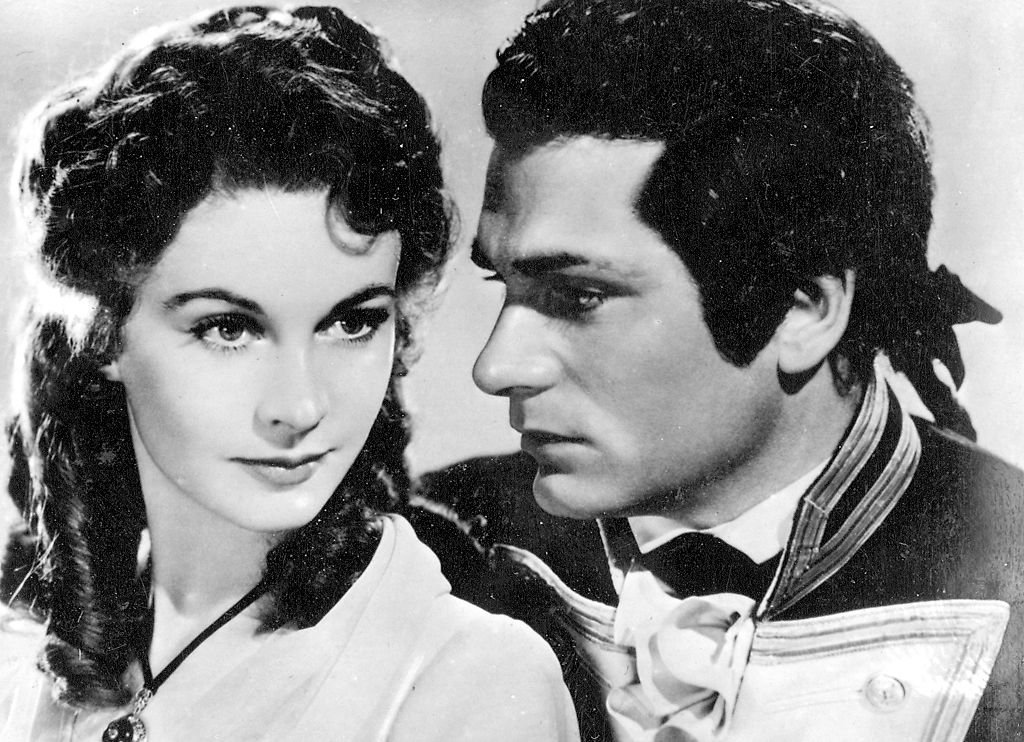 ---
1936: INSTANTANEOUS CHEMISTRY
Leigh and Olivier met in 1936 after one of the actresses' performances in the play The Mask of Virtue, in London. The actor went backstage to compliment the actress and the chemistry between the two was instantaneous and hard to miss.
"That's the man I'm going to marry!" Leigh told a friend at the time, to which the friend replied, "I just want to remind you that you are married and so is he." Leigh didn't seem to be affected by it and promptly replied: "It doesn't matter. I'll still marry him one day!"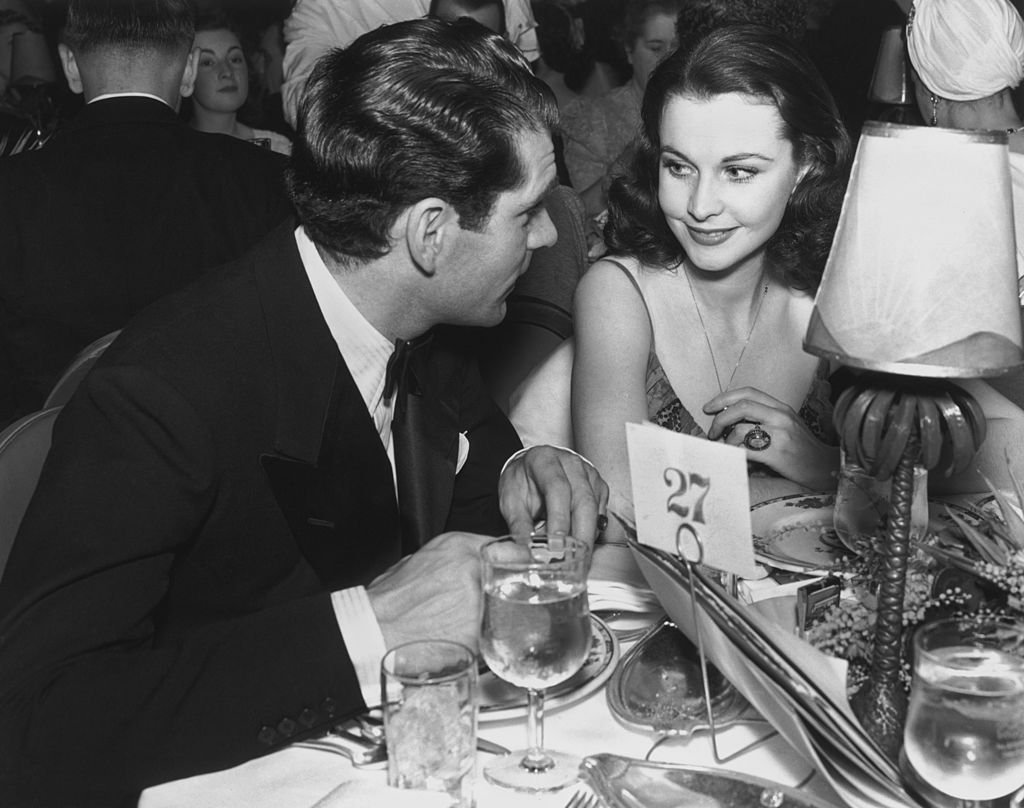 Leigh was married to Herbert Leigh Holman, a lawyer who disliked his wife's for theatre, and Olivier was married to actress Jill Esmond who turned out was more into women than men, which made any intimate connection with her husband very difficult, although they did have a son together.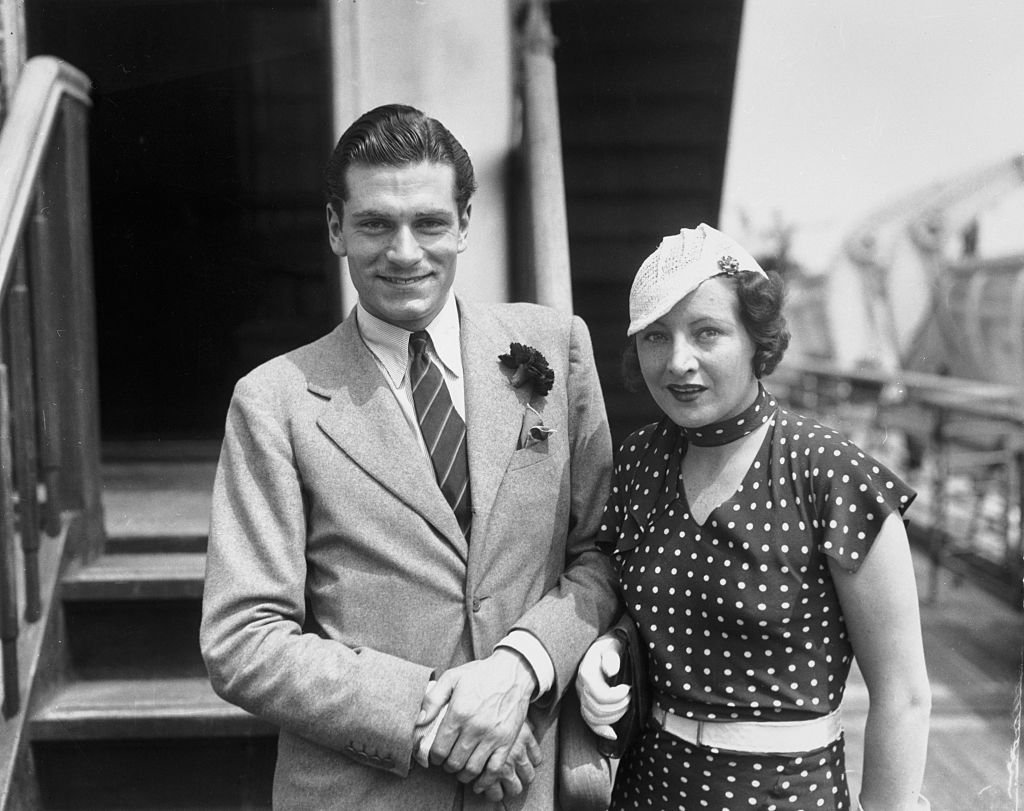 The actress was instantly drawn to the actor's magnetism and charm and Olivier found in Leigh a connection he had never felt with any other woman before.
"I couldn't help myself with Vivien. No man could," Olivier said. "I hated myself for cheating on Jill, but then I had cheated before, but this was something different. This wasn't just out of lust. This was love that I really didn't ask for but was drawn into."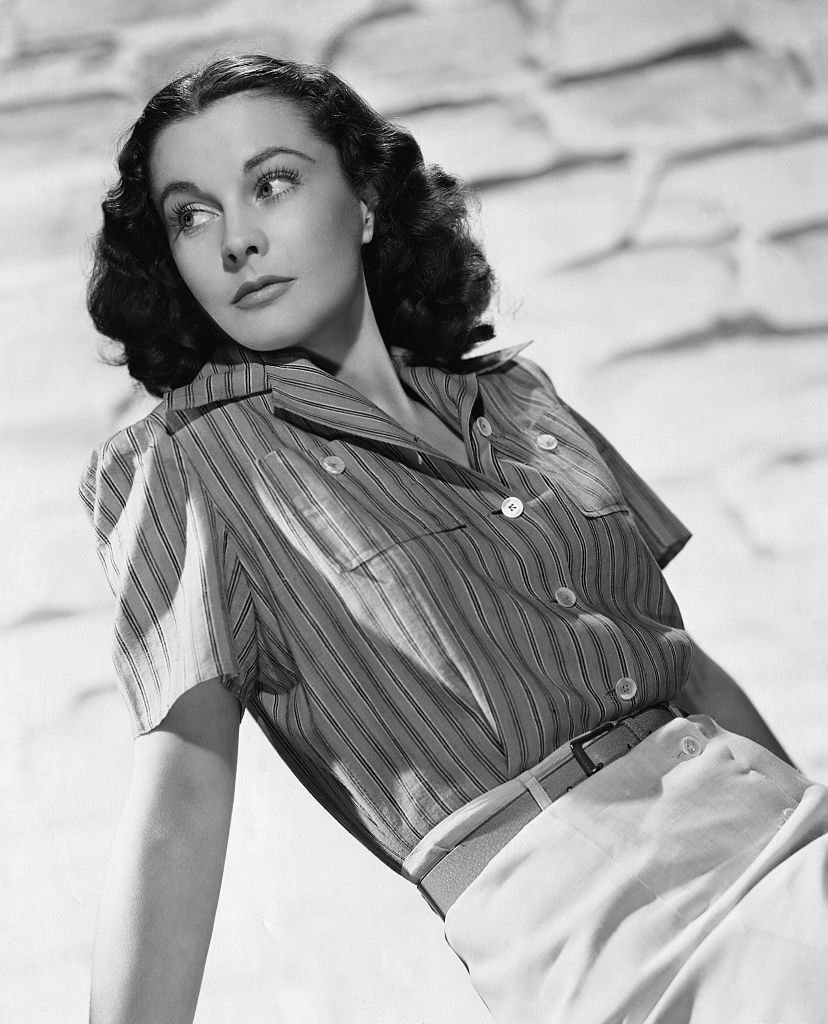 That same year, they were both cast in the movie "Fire Over England", playing each other's love interests and finally gave in to the mutual attraction. A (not so) secret love affair began between the two actors, which had studio heads scandalized. Although they couldn't help themselves around each other, they were terrified that this relationship would ruin their careers.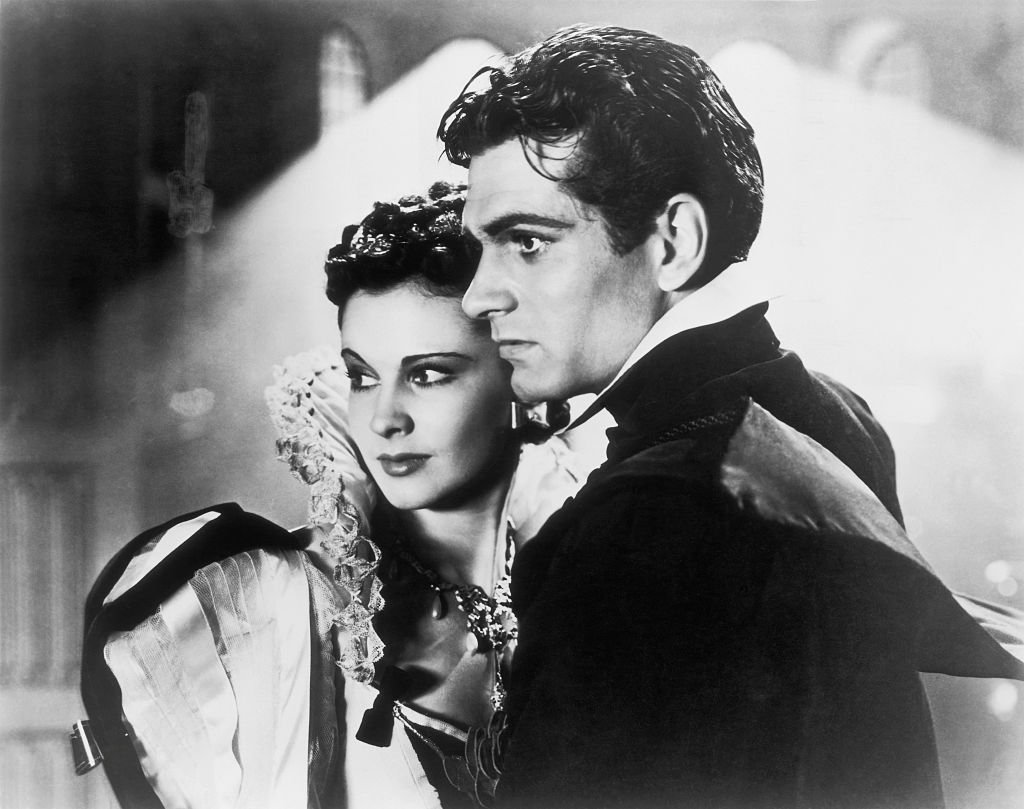 ---
1937-1939: THE SECRET LOVE AFFAIR IS OUT IN THE OPEN
Leigh and Olivier continued spending as much time with each other as possible. Leigh would attend his plays frequently and the lovers ended up playing "Hamlet" together in Denmark. When they came home, they decided that it was time to part from their spouses and to file for divorce. They moved in together in Buckinghamshire.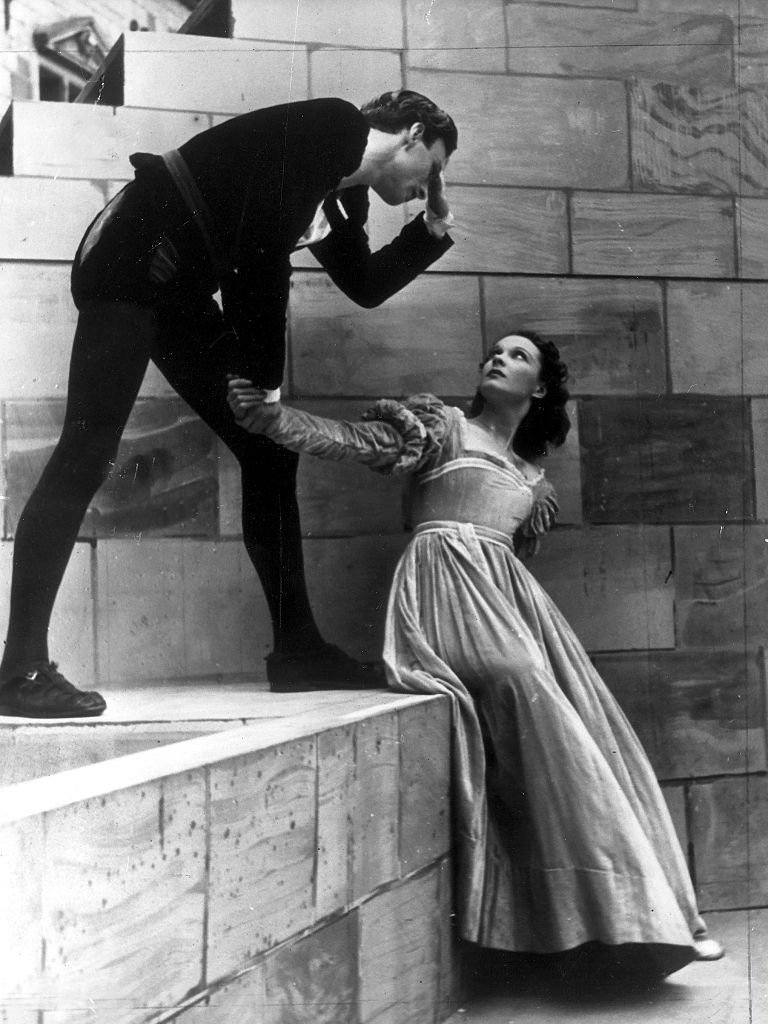 They tried their best to be together at all times and constantly aimed to play parts in the same movies, like "Wuthering Heights", but the studio didn't find her suitable, so they turned her down. Olivier was cast as Heathcliff and moved to California to shoot it. The distance between the two lovers only ignited their passion even further.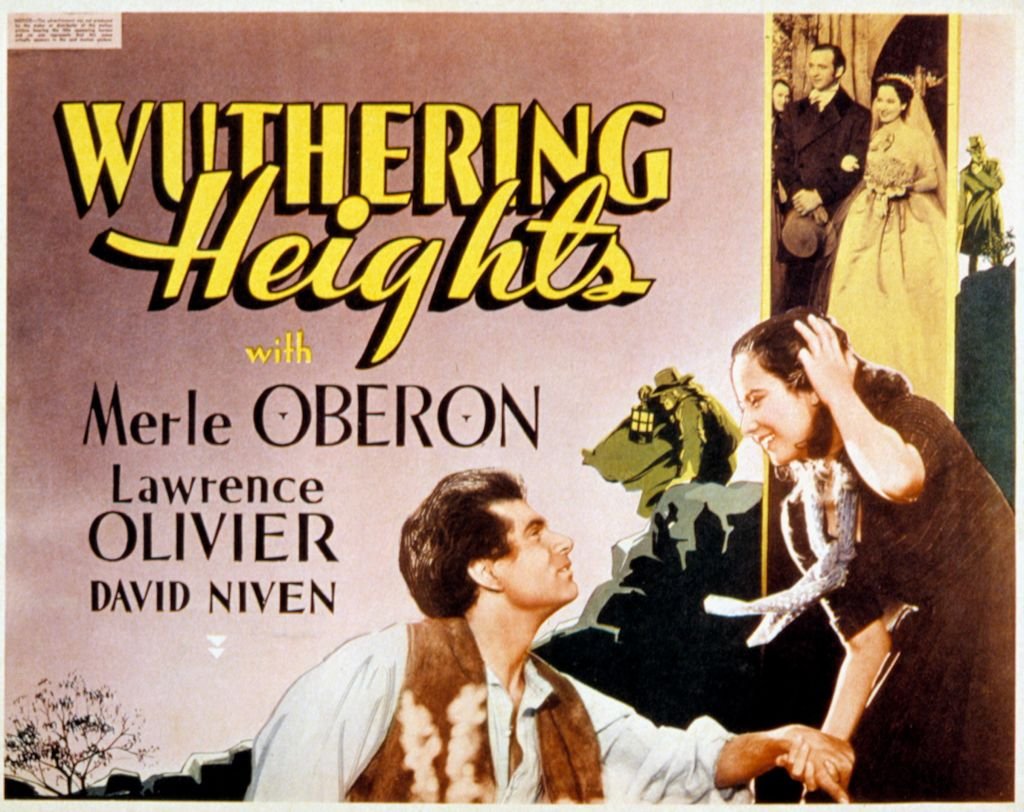 They tried to work together again on Hitchcock's "Rebecca", but the producer ended up not choosing Leigh, claiming that it would be better for them to keep their relationship out of the public eye until their divorces were finalized. They were distraught by this but at the same time, they knew it was better to keep discretion for now.
"We are a popular scandal, or rather a public one," Olivier wrote in a letter to Leigh in 1939, "Therefore it is only reasonably good taste to be as unobtrusive as possible. Can you dance and be gay and carry on like the gay happy hypocrite days? No my love you cannot."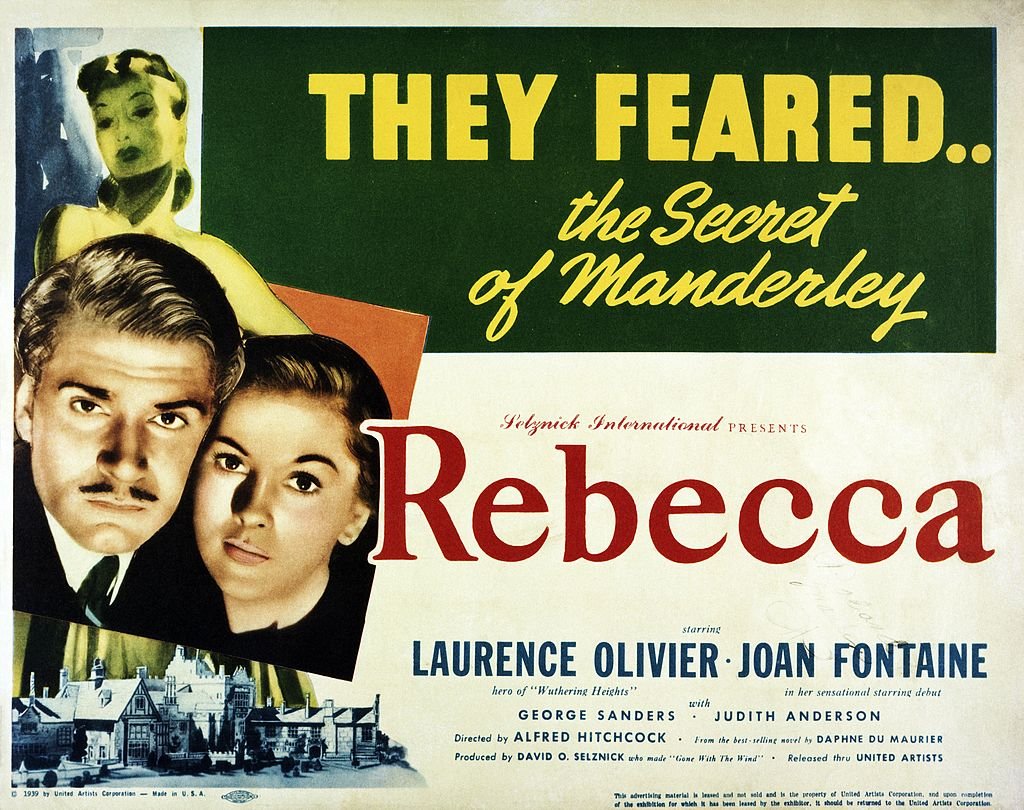 In 1939, Olivier helped Leigh get the role of her life as Scarlet O'Hara in the box-office hit "Gone With the Wind". Her relationship with her co-stars wasn't the easiest and Leigh was worried the film would be a failure and damage her career, but Olivier did his best picking her up and motivating her.
"You have got to be damn smart to make a success of your career in pictures which is ESSENTIAL for your self-respect," Olivier wrote Leigh, according to The Guardian. "... I am afraid you may become just boring. Never to me … But to yourself and because of that to others."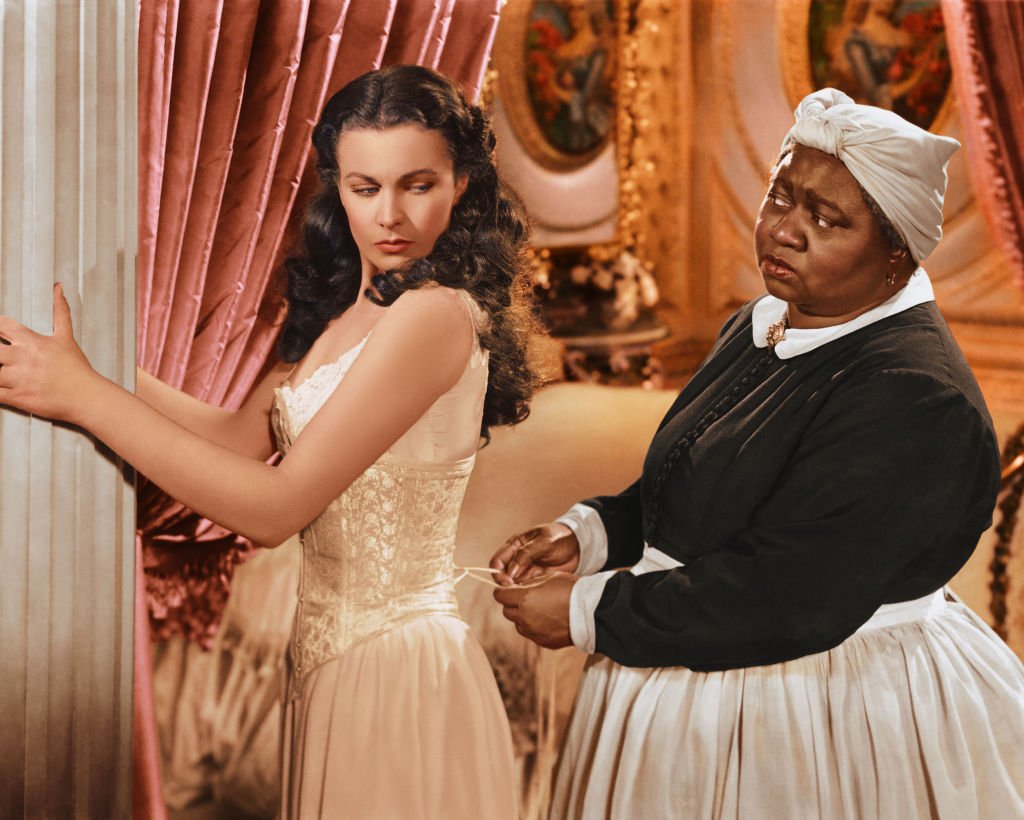 ---
1940: THEY FINALLY GOT MARRIED
1940 was an extremely positive year for the lovers. Leigh got an Oscar for her role as Scarlett O'Hara and they were informed that their divorces had finally been granted, after 3 years of being forced to keep their love affair out of the public eye. They were now free to marry, although they did lose their children's custody.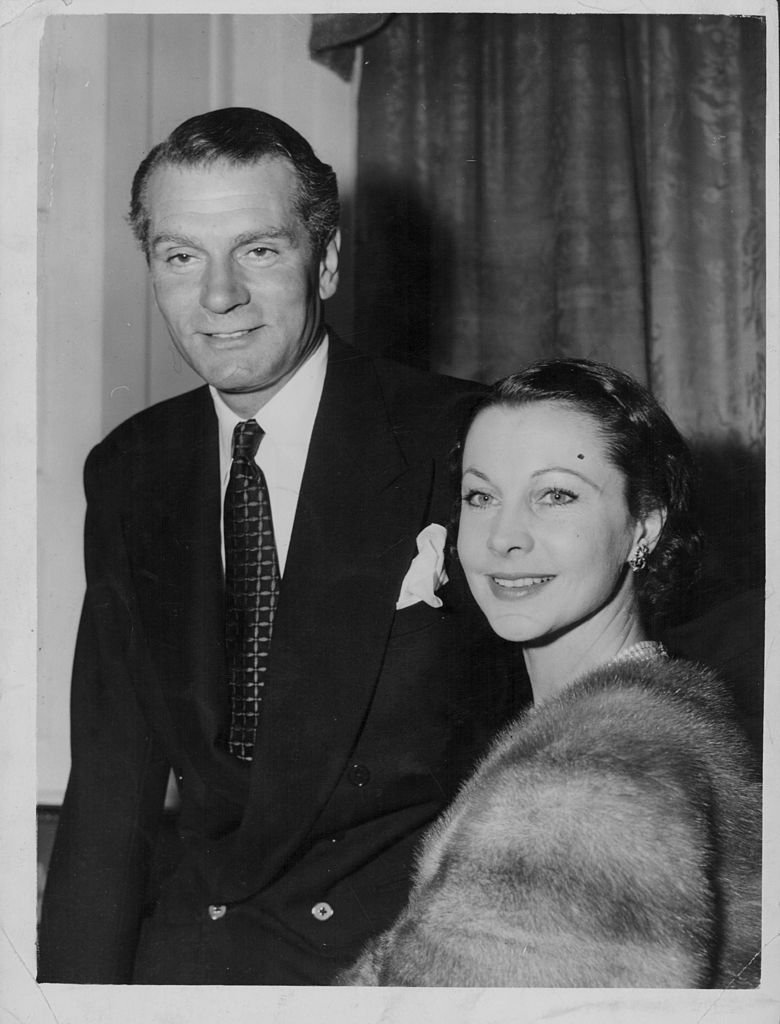 The wedding took place in August, 6 months after getting their divorces, at Rancho San Ysidro in Santa Barbara. They would return to England not so long after and Olivier was to take part in World War II through the Royal Air Force.
---
1941 – 1945: MARRIAGE STRUGGLES
Despite the deep love they had for each other, problems started emerging between them shortly after. Leigh developed a drinking problem and Olivier was starting to be bored with his wife's constant need for attention and affection. In addition to their personal problems, work also got in the way.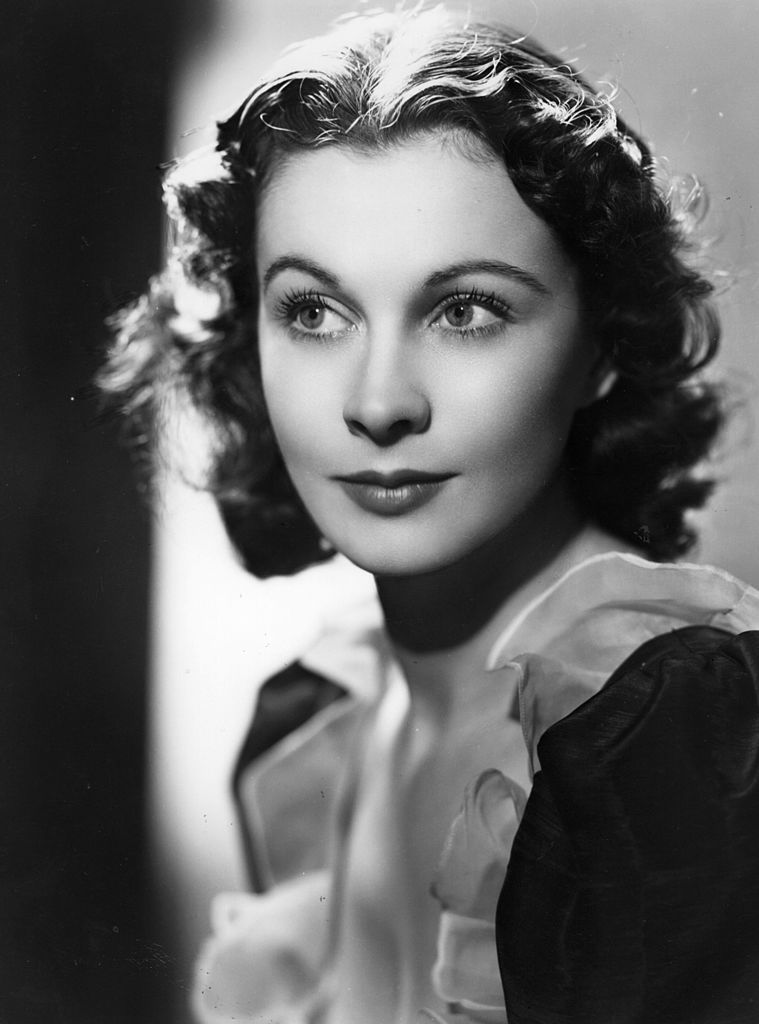 The actors starred in a few films together ("21 Days Together" and "That Hamilton Woman") as well as in the theatre play "Romeo and Juliet". This last project ended up being a complete failure and draining a lot of their savings.
Health problems also took a toll on their marriage. In 1944 Leigh became seriously ill and was diagnosed with tuberculosis on her left lung which had her hospitalized for several weeks. After being released she was advised to take a rest from work. She didn't.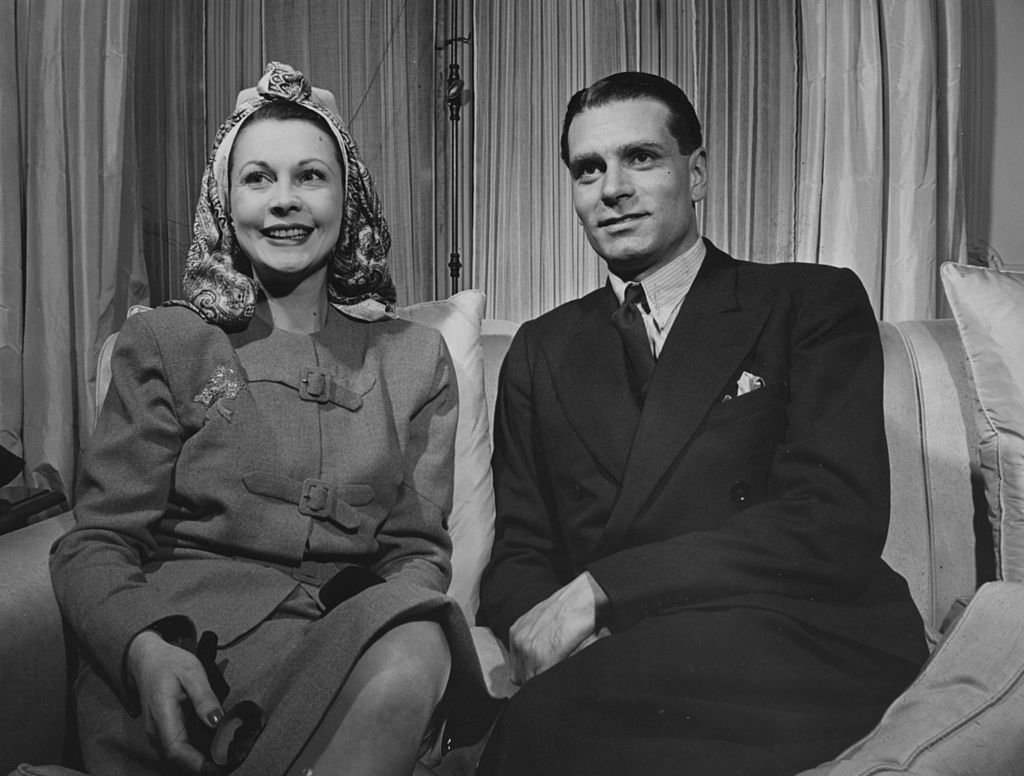 In 1945, during the filming of "Caesar and Cleopatra," she ended up having a miscarriage soon after learning she was pregnant. This deeply affected the actress emotionally leading to severe depression.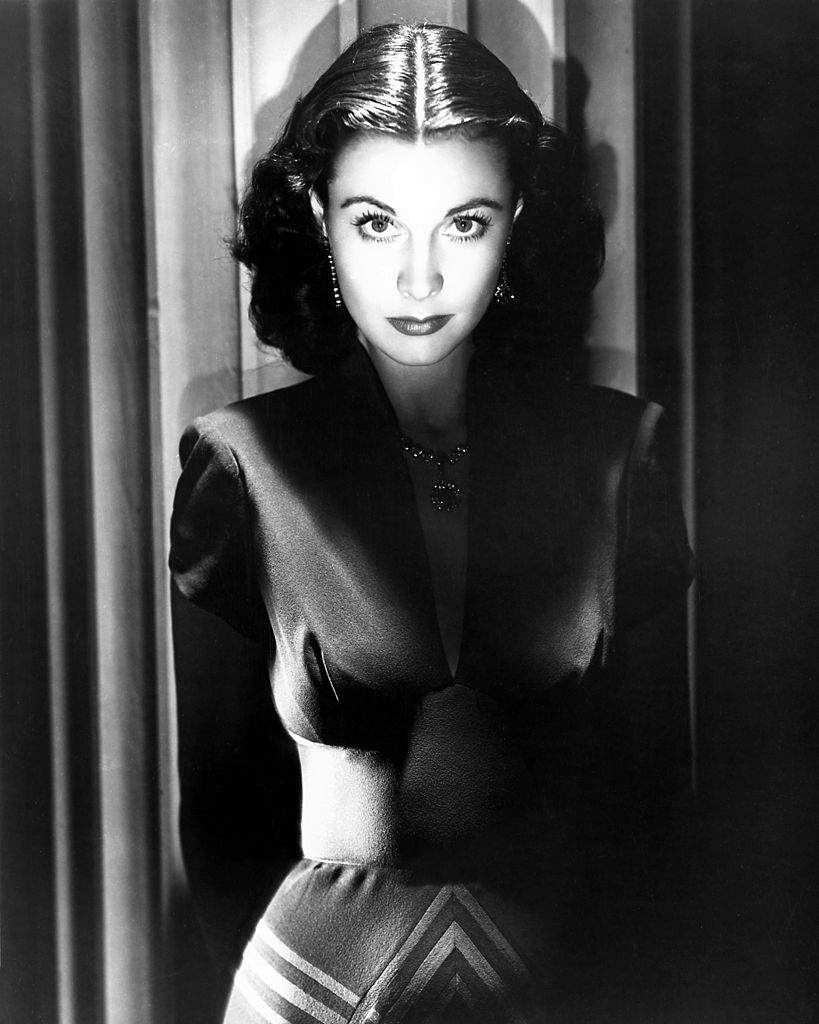 ---
MENTAL ILLNESS TOOK A TOLL ON LEIGH
Depression wasn't Leigh's first sign of mental illness. Episodes of sudden range and instability had been damaging her professional reputation for some years now, as co-workers found it hard to work with her at times due to her mood swings. Unfortunately, mental illness was considered a shameful secret at the time, so she never got treatment for it.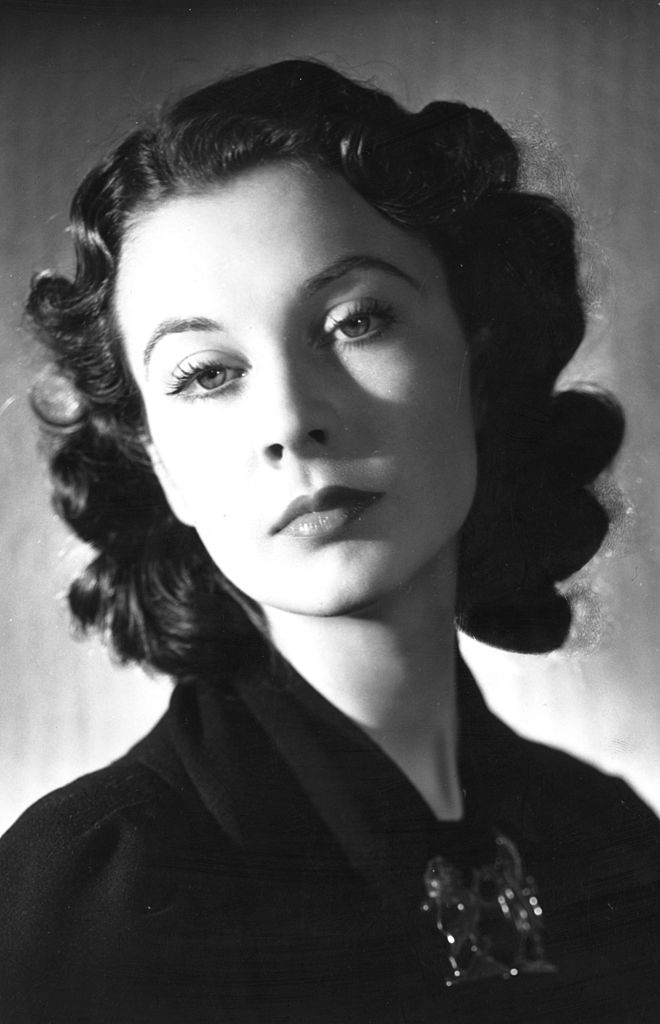 She learned to identify the coming of a breakdown. Her symptoms would include several days of hyperactivity which were followed by depression and a series of shivering fits and a huge amount of swear words being fired at random targets. She would usually not remember what she had done afterward and felt sorry about it.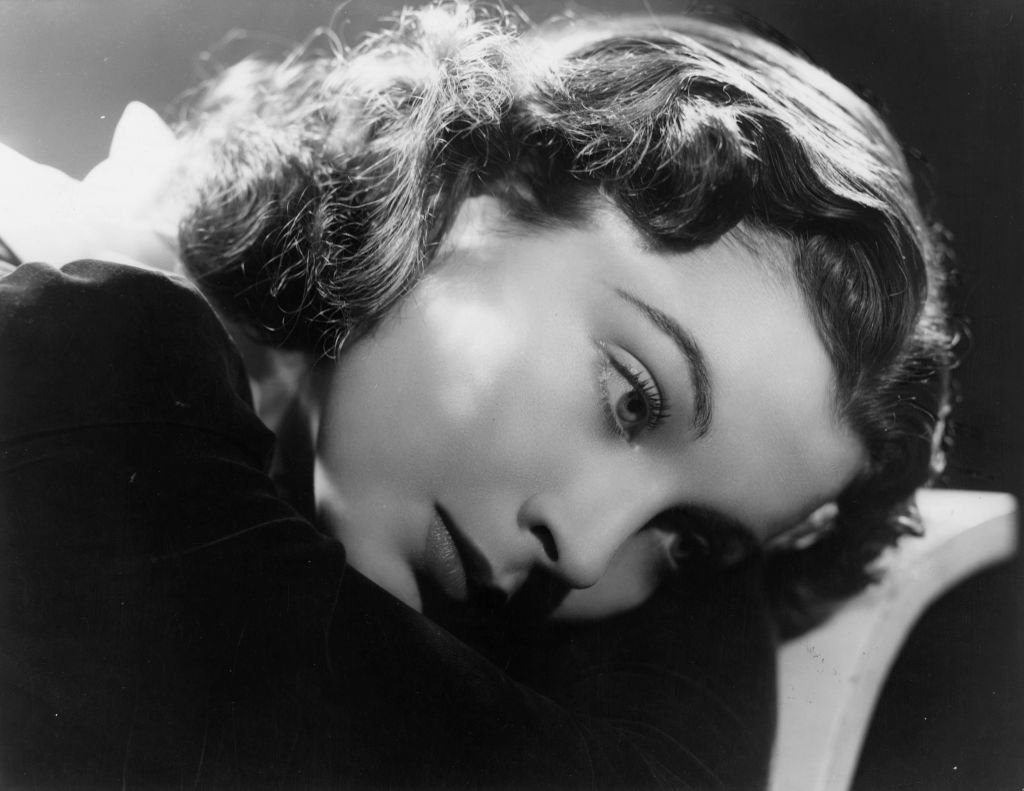 During the filming of "Caesar and Cleopatra" Leigh had to take a break from work to try to get her mental stability back, but she never fully recovered. She ended up not being able to return to her role as Cleopatra and her career was deeply shaken by it.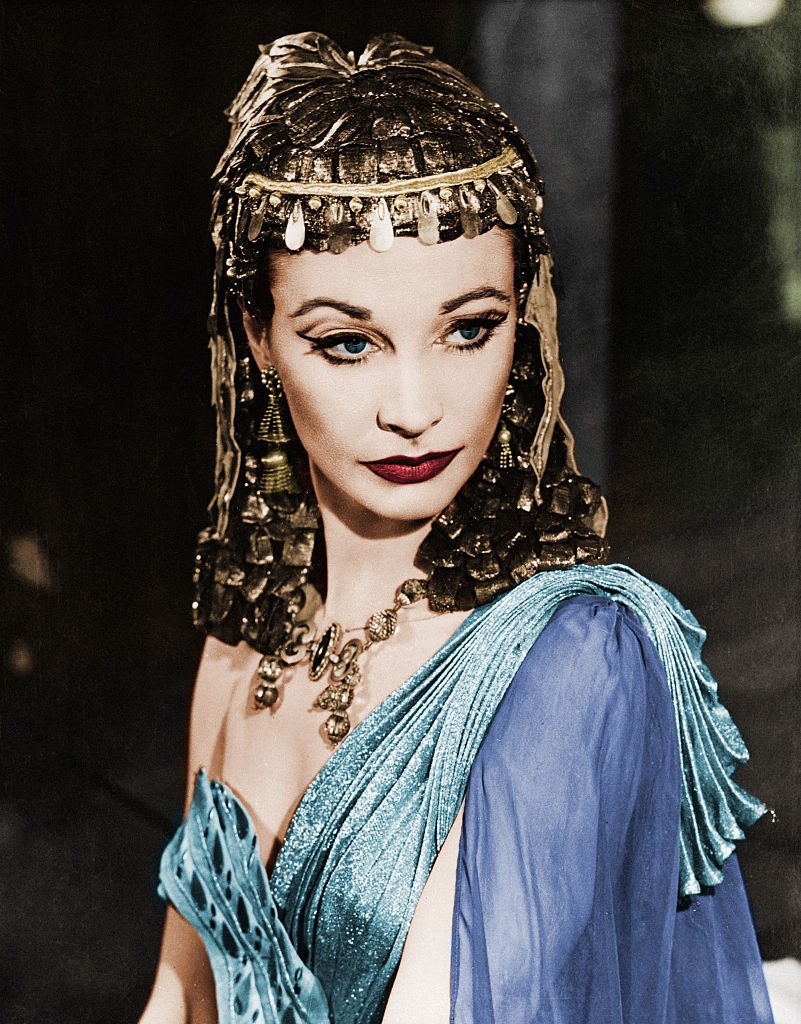 ---
1947-1950: THE BEGINNING OF THE END
While Leigh's career was on a downhill, Olivier's was skyrocketing at the time. From touring while portraying the theatrical role of Henry IV and Oedipus, to being knighted by the Queen (giving Leigh the title of Lady), Olivier seemed to be on cloud nine at the time, on a professional and social level.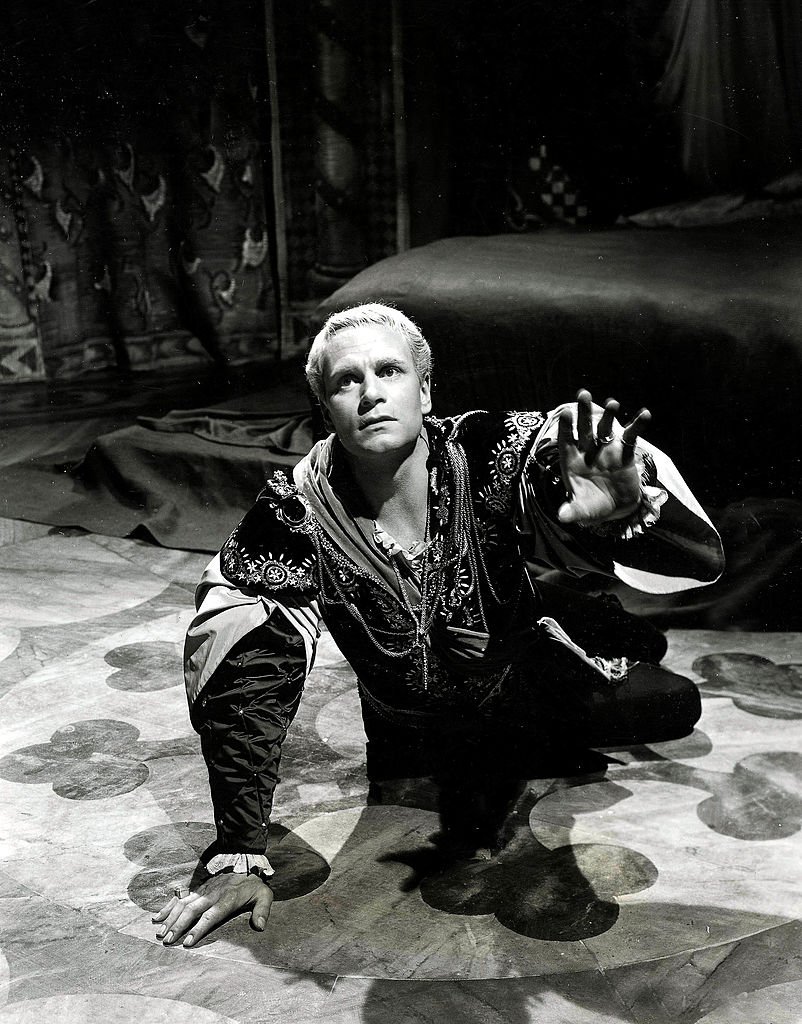 In 1948 both actors went together on tour through Australia and New Zealand for six months to raise funds for the theatre. Leigh tried her best to dedicate fully to her career but was affected by severe insomnia, which led her to not be able to perform and to be replaced by her understudy.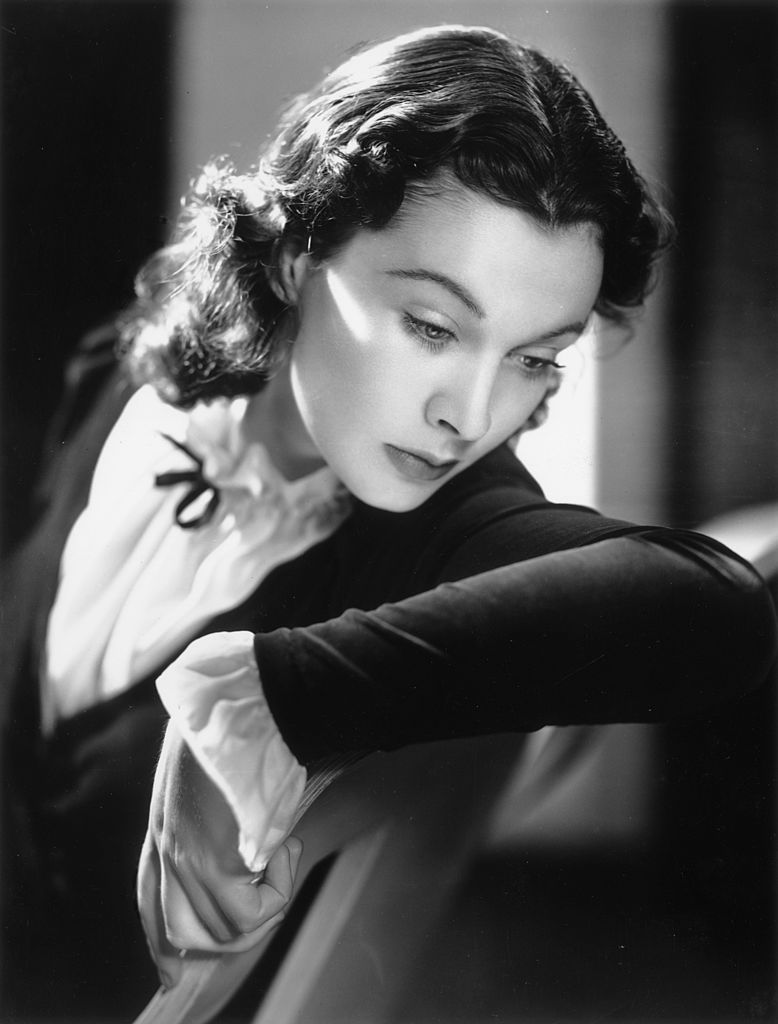 Their relationship was even more affected, all due to her constant mood swings. One of Leigh's erratic episodes, originated by some lost shoes, led Olivier to slap her publicly, for which he got a slap back. A few minutes later she was on stage with borrowed shoes and a smile on her face. He knew then he had lost her.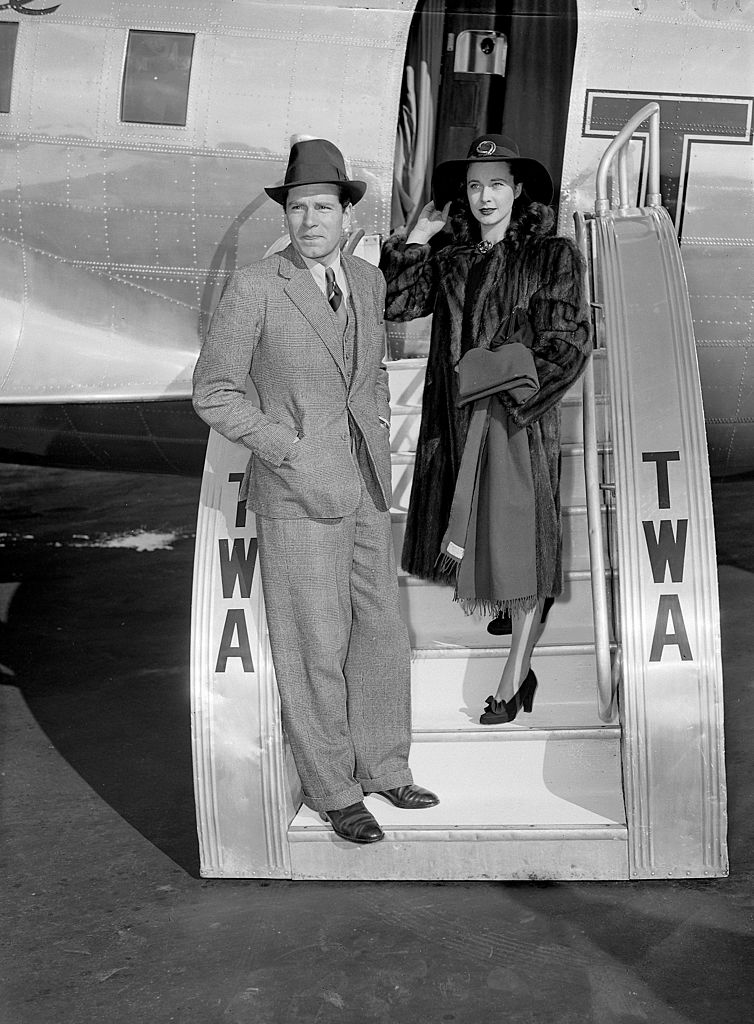 Two years later, in 1950, Leigh suffered another mental breakdown in Sri Lanka, when shooting the movie "Elephant Walk" with Peter Finch. After being sent back to England, she confessed her husband of her affair with Finch. But Olivier didn't give up on their marriage, nonetheless. Although their marriage lasted, their careers began to suffer from a lack of chemistry.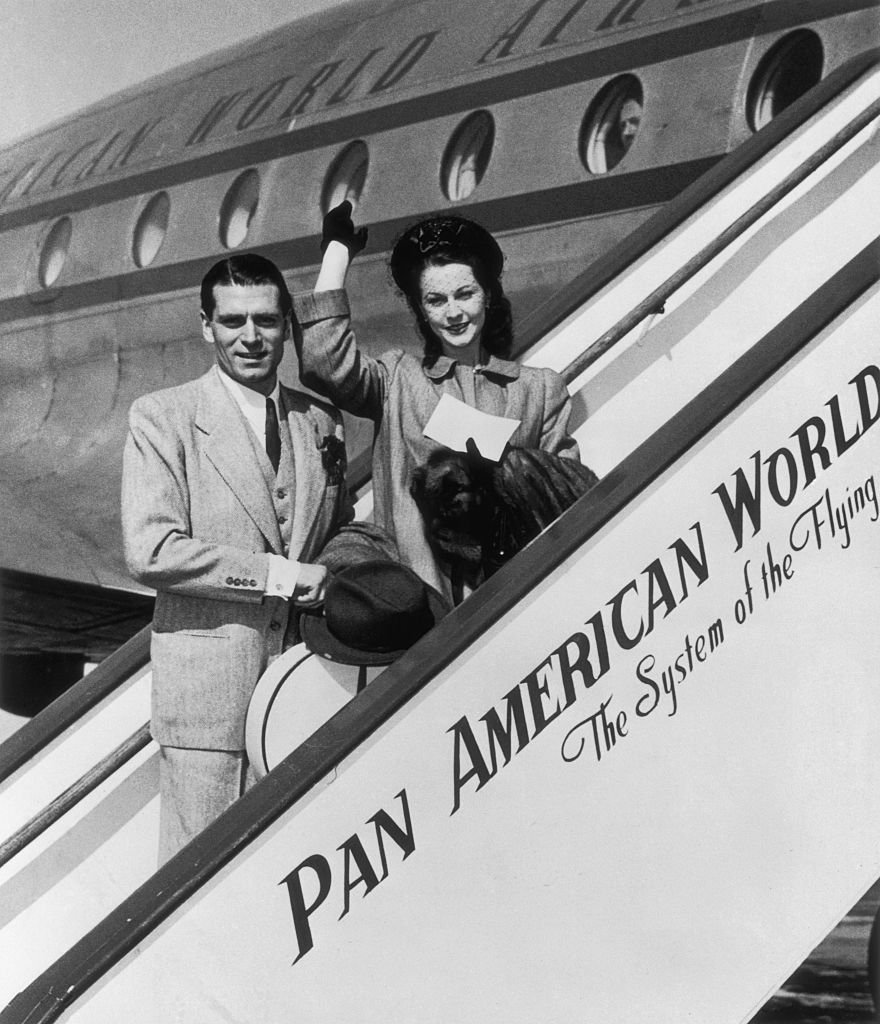 ---
1956 – 1958: THE DRAMATIC END
In 1956, during the production of "South Sea Bubble", Leigh found out she was again pregnant with Olivier's child but, unfortunately, she suffered another miscarriage, which led to another period of depression. Her outbursts against her husband and other people around them became even more severe. In 1958, Leigh decided to stop keeping up appearances and to go on with her life.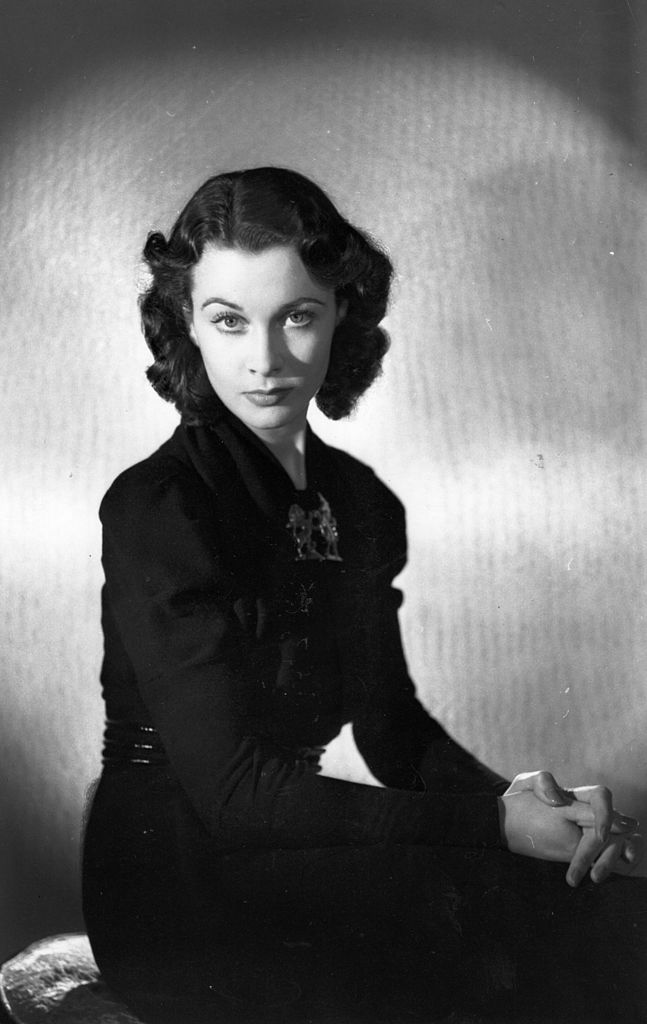 They both started dating other people: Leigh started dating actor Jack Merivale and Olivier actress Joan Plowright, who was considerably younger than him. Leigh's mental condition continued to worsen and eventually led to suicide threats. The couple ended up getting a divorce in May 1960 and Olivier got married to Plowright with whom he had 2 children.  
Olivier would later say in his autobiography: "Throughout her possession by that uncannily evil monster, manic depression, with its deadly ever-tightening spirals, she retained her own individual canniness–an ability to disguise her true mental condition from almost all except me, for whom she could hardly be expected to take the trouble."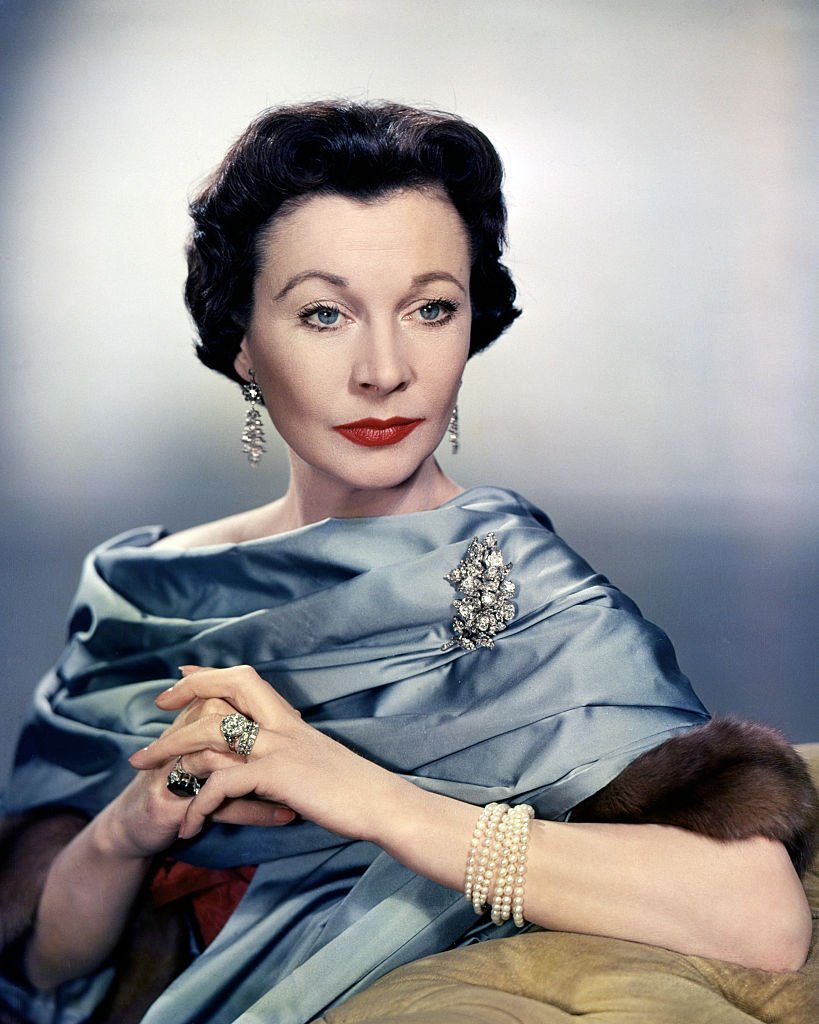 ---
VIVIAN LEIGH
Daughter of a British cavalry officer, Vivien was born as Vivian Mary Hartley, in Darjeeling, India, on November 5, 1913. She moved to England when she was only 3 and played her first acting roles while still a child in Shakespeare's "A Midsummer Night's Dream" and "The Tempest" stage appearances.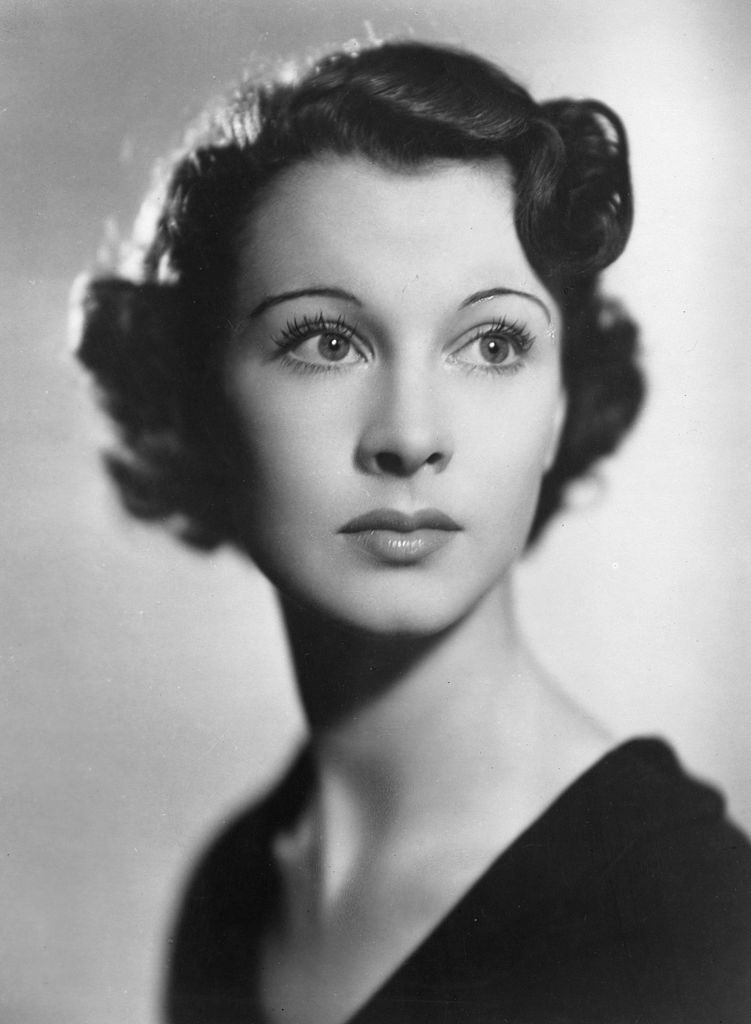 She went on to study at the Royal Academy of Dramatic Arts in London and just before ending her studies she got married to lawyer Leigh Holman with whom she a daughter. This was when she also changed her name from Vivan Hartley to Vivien Leigh.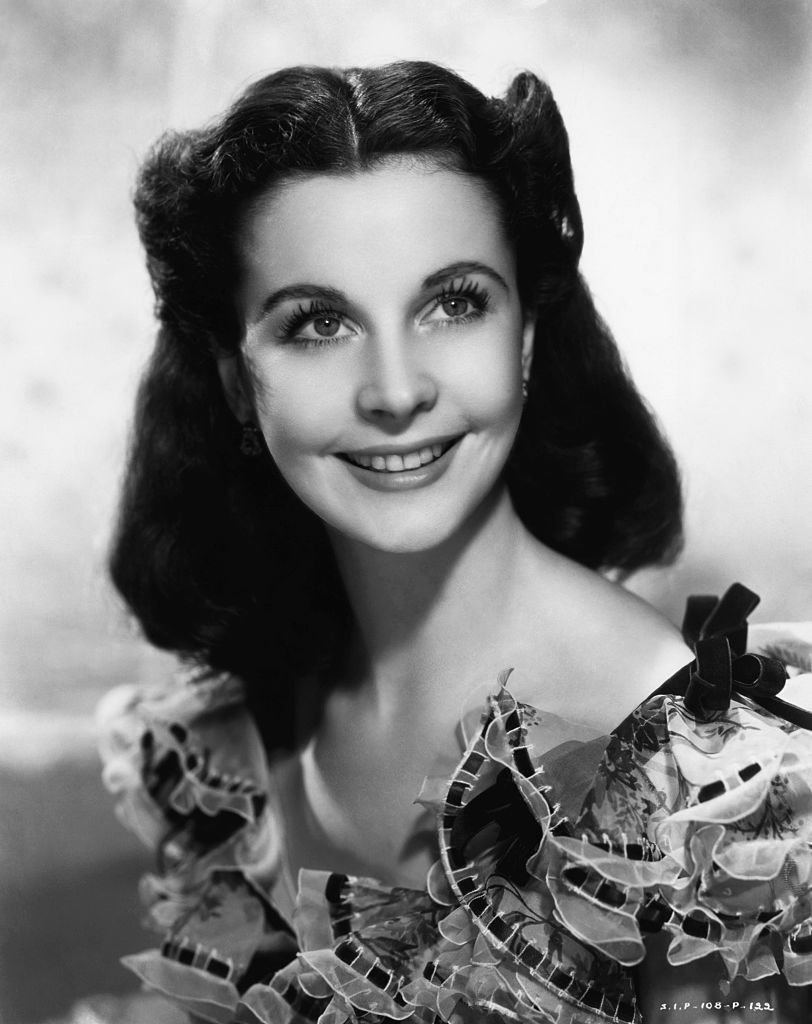 Her career was filled with highly successful and critically acclaimed performances such as Scarlett O'Hara in the box office hit "Gone With The Wind" and the 1951 movie "A Streetcar Named Desire", opposite Marlon Brando. Both roles got her Oscars for Best Actress.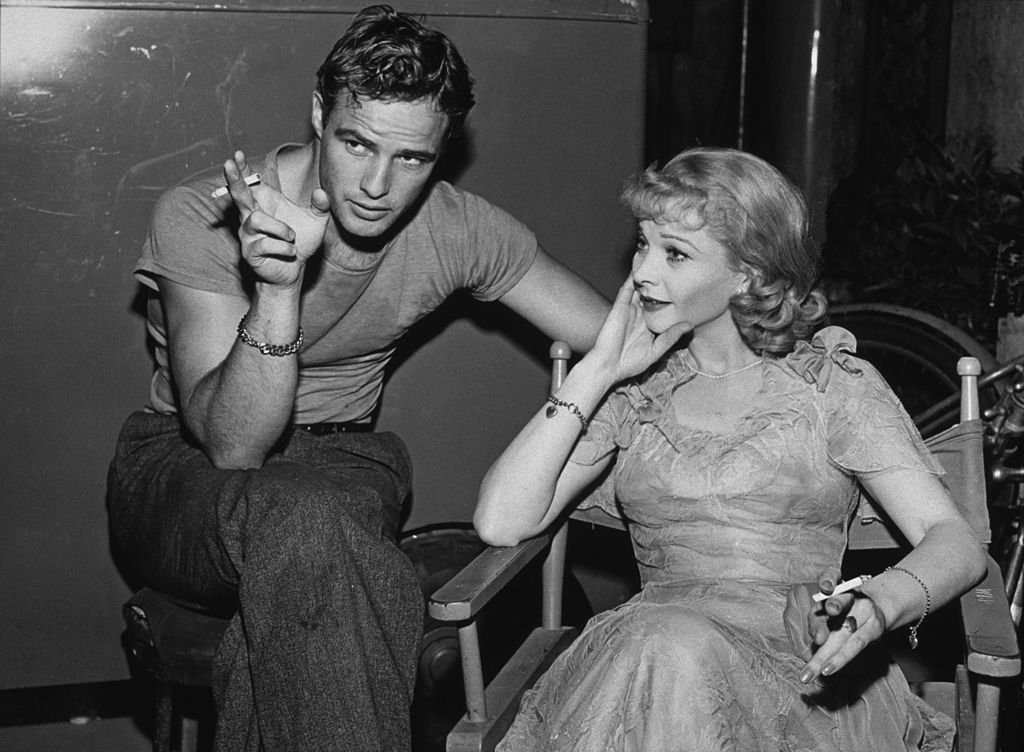 In 1967, Leigh's tuberculosis came back and ended up taking her life. Jack Merivale found her lying on the floor one night after her lungs got filled up with fluid. Olivier helped Leigh's husband make all the arrangements for the funeral. On the day her death was publicly announced, every theatre in London turned off its lights for one hour.
---
SIR LAURENCE OLIVIER
Laurence Olivier was born on May 22, 1907, in Surrey, England. His highly successful career was made of over 120 plays, 15 television series, 60 films and a Lifetime Oscar in 1979.  His talent was revealed from an early age: at 10 he was already standing out for his performance as Brutus in Shakespeare's "Julius Caesar" play.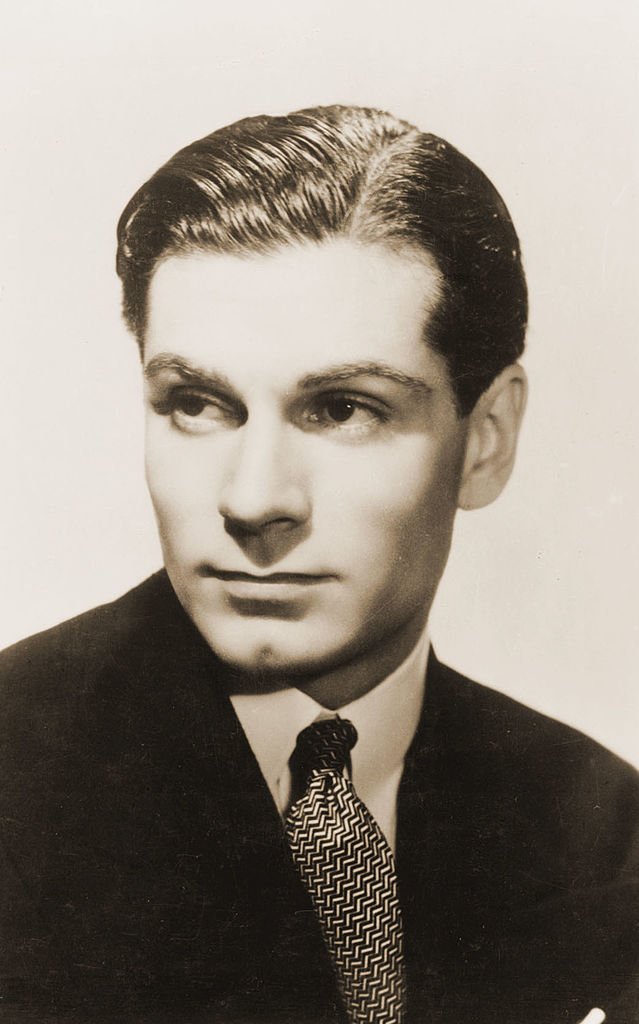 At 17 he decided to follow his passion for acting and quit his studies at Oxford to attend Dramatic Art in London's Central School of Speech Training and Dramatic Arts. Within a year he was joining the Birmingham Repertory company and establishing himself as the lead man.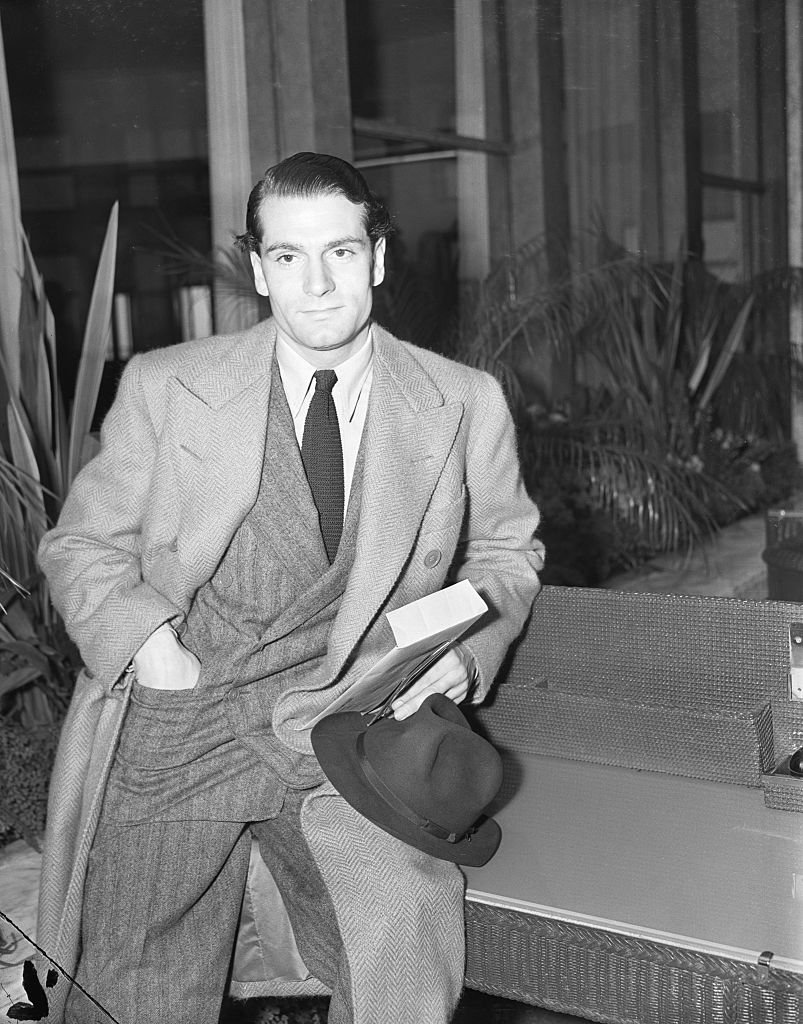 1948 was the year of one of his most famous performances, as he starred, directed and adapted "Hamlet". He would end up getting three Oscars: one for Best Actor, another one for Best Picture and the third one for Best Director. One year earlier, he had been made a knight and three years later a Baron.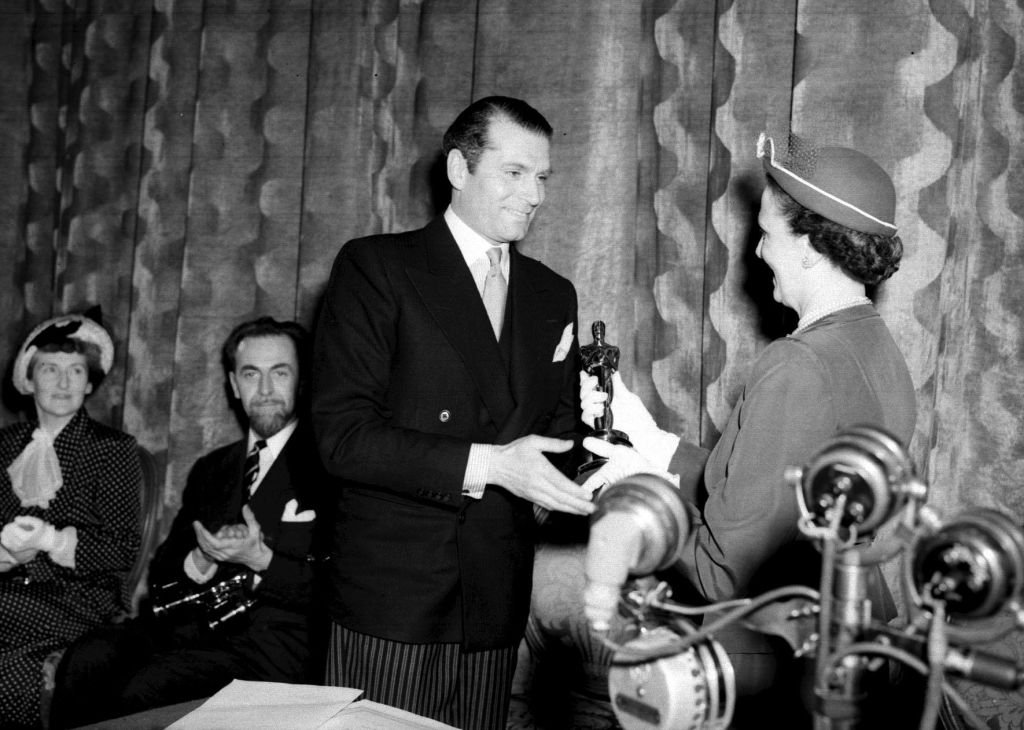 The actor would end up dying from complications due to kidney failure on July 11, 1989, at 82 years old. Although he went on with his life, it is said that he never forgot about Vivien Leigh. Not long before his death, Olivier allegedly watched one of Leigh's movies and with tears in his eyes said "This, this was love."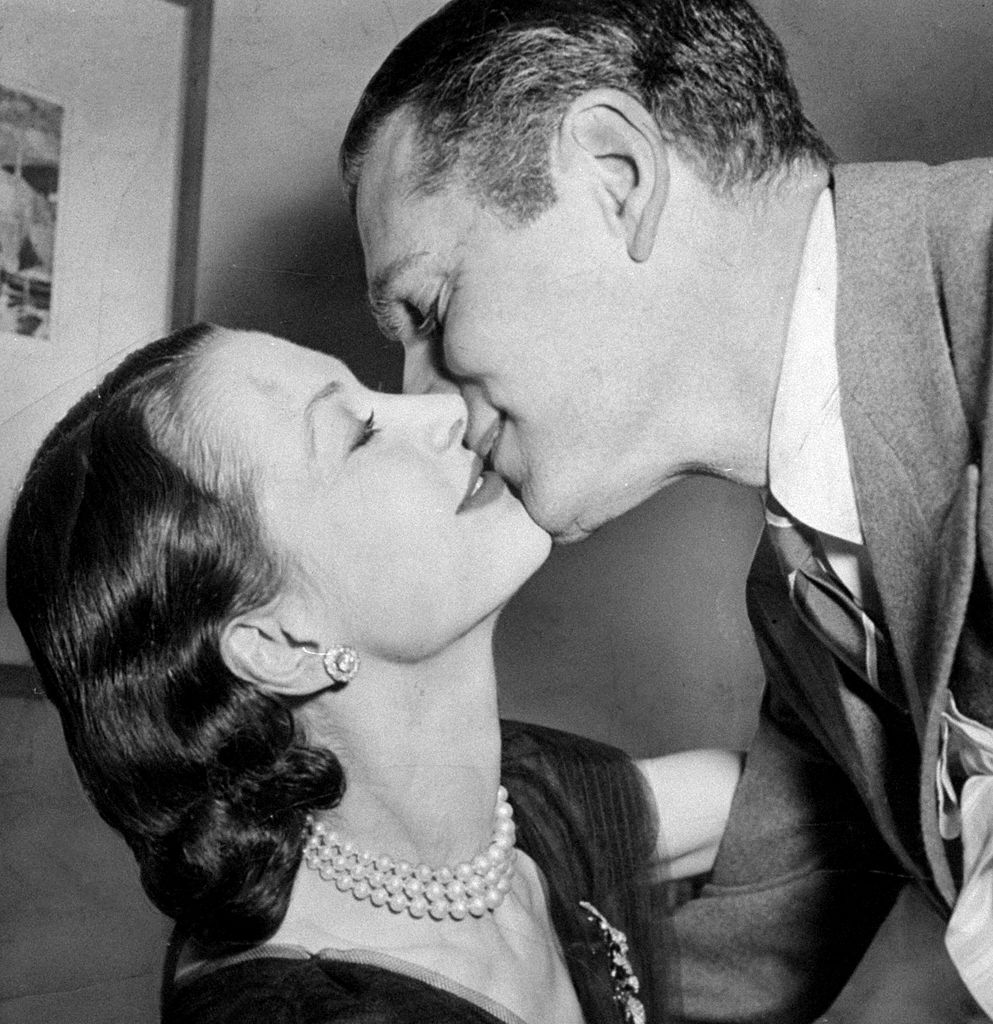 Talk about a dramatic love story, right? Were you aware of the details of Vivien Leigh and Lawrence Olivier's relationship? What shocked you the most? We would love to have your thoughts on it. Make sure to tell us all about it in the comments section below!
Sources: Harpers Bazaar, The Vintage News, Reel Rundown, The Guardian