Characters Who Look Different in Real Life
We're all well aware of the power of make-up in Hollywood. From incredible prosthetics to stunning special effects, actors can become convincing through some incredible work done by effects teams. Sometimes, as the audience, we even forget or even have no idea what the real-life actors behind some horrid looking characters truly look like. And when you see what characters such as Pepper (AHS), Brienne of Tarth (GOT), and even the actor who plays the titular Ugly Betty look like, you'll grow a new level of respect for them.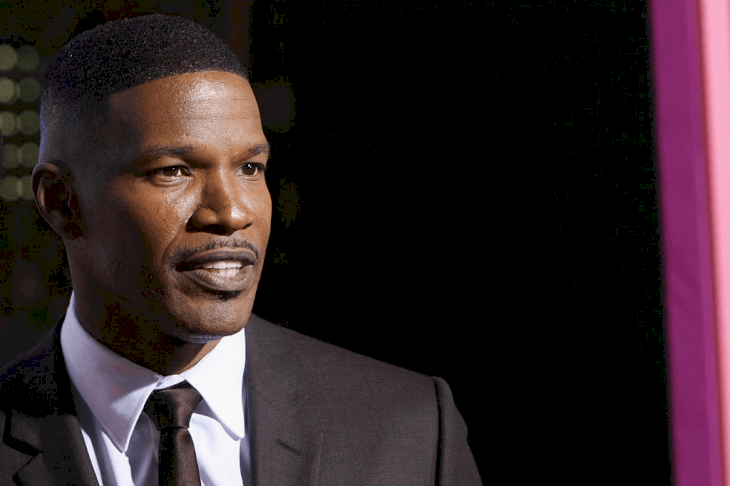 The Pretty Under The Prosthetics
Many of us love movies and television and many of us have looked at certain characters and been enveloped in their 'ugly' essence that completely does away with who they are underneath all the prosthetics. Everyone's had that "I had no idea that was him/her" when they see the actors who play the Night King, Voldemort, or the Predator, and it becomes a moment both shocking to the sense, and then easy on the eyes, all at once. You might find yourself saying that a few times while reading this article, as we reveal some characters who are ugly on the big screen, but played by Tinsel Town's most dashing famous faces.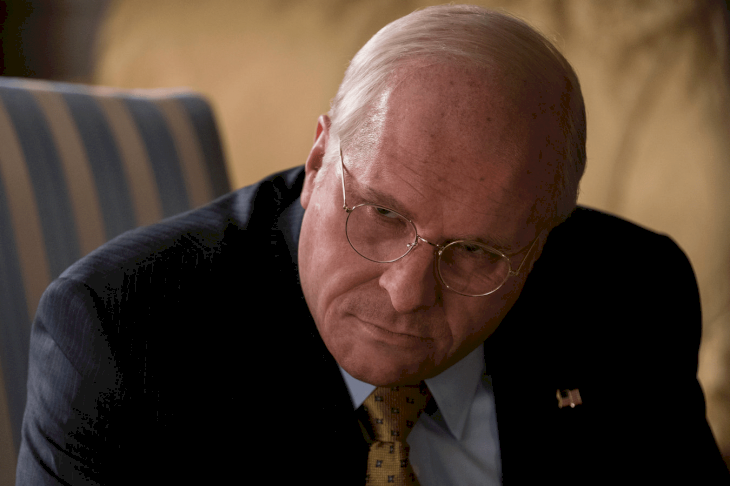 Jaleel White In Family Matters
Jaleel got the gift to play one of the most iconic nerdy characters that television has ever experienced. When he clumsily waltzed into the Family Matters home, he was a breath of fresh air for viewers everywhere. His high suspended trousers, his goofy thick glasses, and nerdy disposition tricked everyone into forgetting how dashing Jaleel was in real life.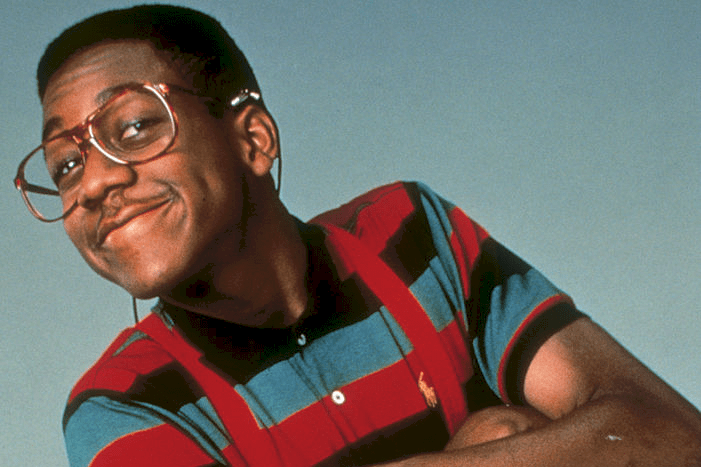 The Real Jaleel
When the cameras stopped rolling on the talented young actor, he reverted to his true handsome self that we have seen in other roles since then. Without the glasses and the high suspended trousers, Jaleel was a gem for fans everywhere to look at.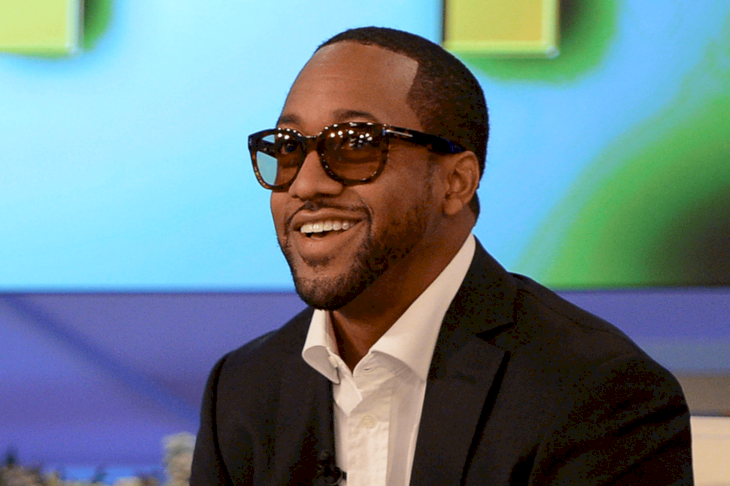 Judy Greer In Arrested Development
Whenever sitcoms such as Two and a Half Men have ever needed the resident attractive girl with a cute quirk and witty delivery, Judy Greer enlisted her skills to bring genuine funny moments to the forefront. The Emmy-winner Arrested Development, took a different route when they transformed Judy into the unattractive Kitty Sanchez, the secretary and sometime mistress of George Bluth. You'd be completely forgiven to forget what a beauty Judy is.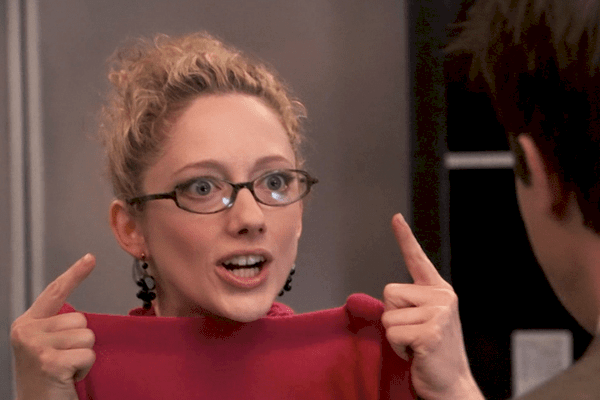 The Beauty of Judy
Greer is a red-headed spark that has been lighting up sitcom scenes for over two decades now and has done so through her unadulterated talent that's made her a household name. Without the glasses, frail hair, and fashionably deprived sweaters of Kitty, Greer is gorgeous in her true self.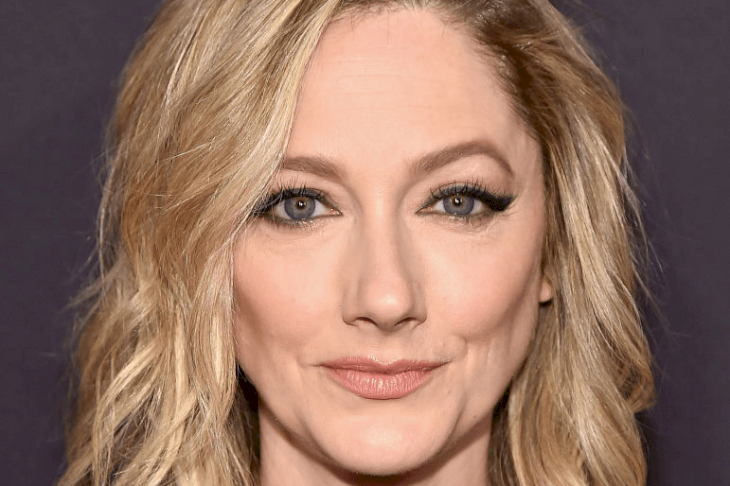 Maisie Williams In Game Of Thrones
If you watched the mostly sensational (you know why we used the word 'mostly') Game of Thrones in season 6, then you saw Arya Stark, played phenomenally throughout by Maisie Williams, you'd see her homeless vagabond character at her worst. Blind, filthy, and damp without a shred of dignity or direction in the Dragon-heavy drama. Maisie's' adorable and youthful features were completely done away with, leaving many of us to wonder what she initially looked like before things went south for the Stark girl.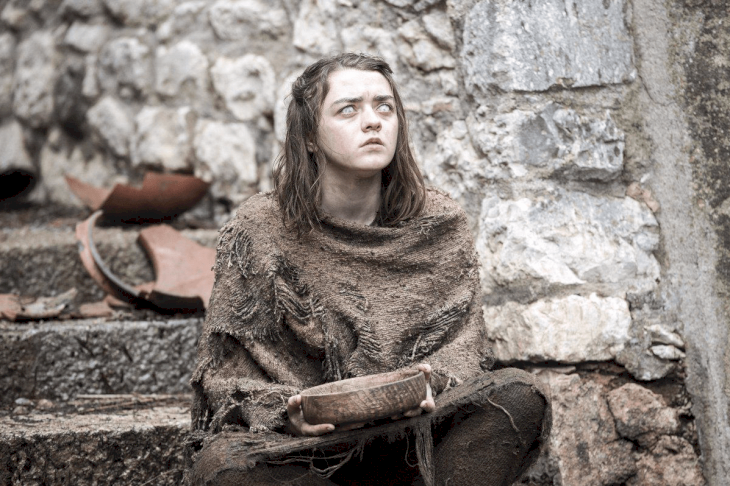 Maisie With Make-Up
She doesn't necessarily need makeup in order to look beautiful, but it does emphasize an already-gorgeous young woman with features that are completely far-off from what we were accustomed to in Game of Throne's harrowing sixth season.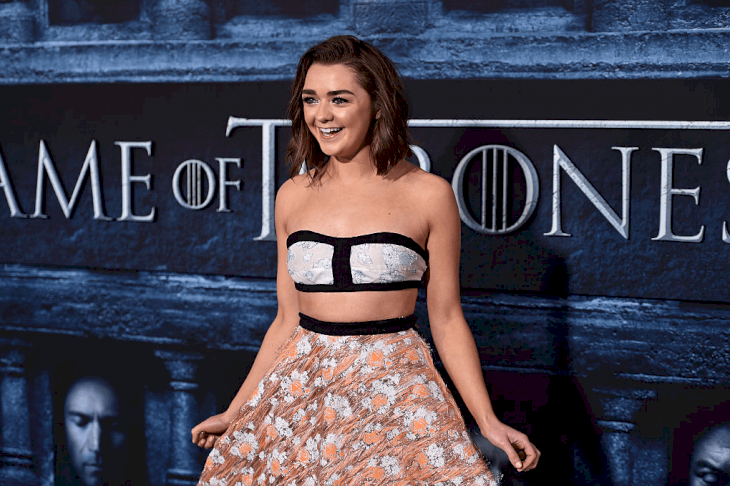 Ralph Fiennes In Harry Potter
For several years, Ralph Fiennes was the one who would not be named in the Harry Potter series. It took some time before he fully embodies the full form of Voldemort, and what came from it was truly shocking (and fair to say) a hideous villain obsessed with the boy who lived. A series of great make-up and visual effects disguised the daunting nemesis to Potter, with many simply unable to even tell that Ralph was the man behind the character.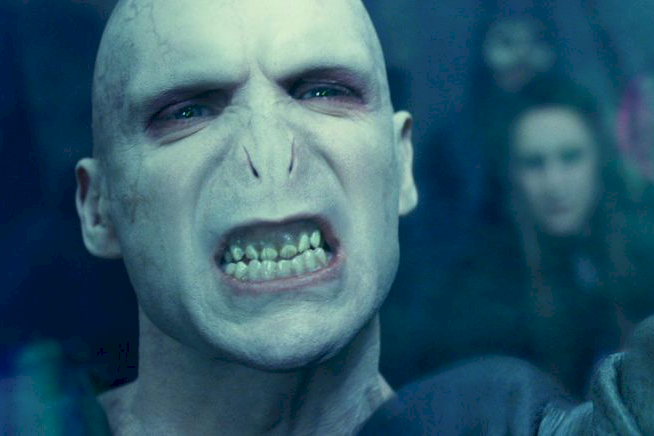 The Dashing Fiennes
The actor is actually a good-looking Brit with more talent in his left hand than most people have period. Dashing and as distinguished as you'd expect from a rising veteran, Fiennes and Lord Voldemort look nothing alike, and that works on so many great levels.
Gwendoline Christie In Game Of Thrones
Few actors can claim that they were perfectly cast in a role quite like Game of Thrones' Gwendoline Christie who famously played the beloved Brienne of Tarth on the smash-hit series. Gwendoline played a massive man-like character who was completely devoid of any sense of fragility or femininity. What many never realized about her tenure, is that Christie was quite the looker in her own right.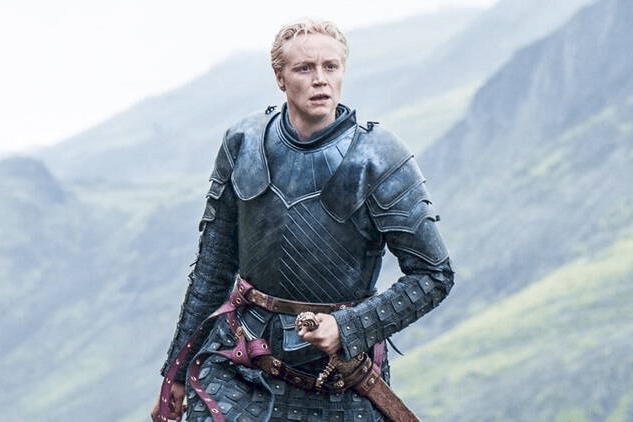 Gwendoline's Drop Dead Looks
Christie, in real life, has blond locks and kind green eyes that absolutely stun you. Her and Brienne have almost no similarities when Christie steps onto the red carpet, or even just goes about her day. She's undeniably pretty in the purest sense.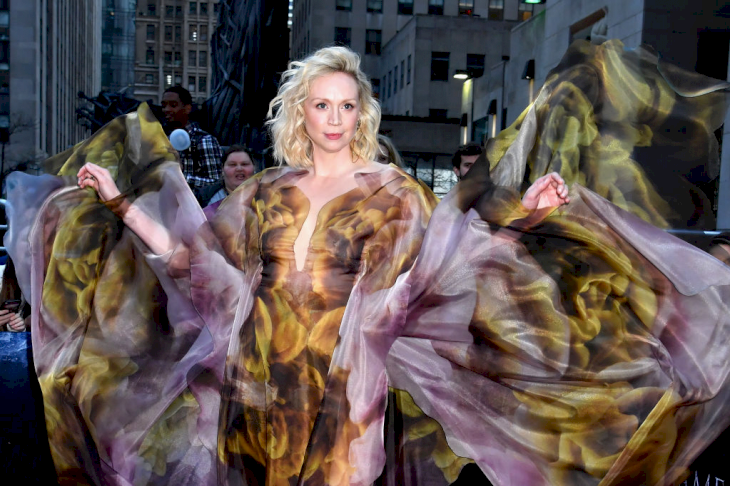 Kate McKinnon In Saturday Night Live
Only Keenan Thompson and Kate McKinnon are current cast members that could rank on the SNL hall of fame of performers that could be mentioned next to the live sketch show's greats from the golden years. McKinnon earns this right because of how far and how deep she gets into the characters she plays, and you'd be remiss to forget or to have no clue how beautiful Kate is under the dozens of wigs and prosthetics she's put on every Saturday night.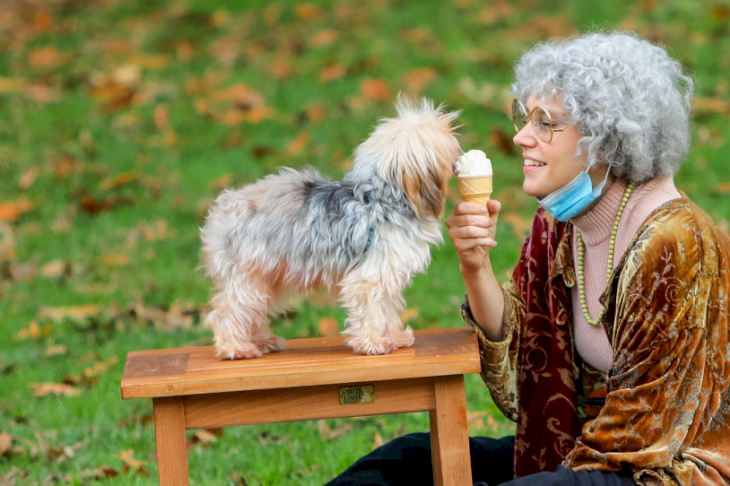 McKinnon At Her Cutest
The two-time Emmy winner and serial nominee Kate knows how to let her hair down and show her camera-grabbing smile. It's rare, but you can catch a glimpse of the gorgeous girl when she's not intensely rehearsing or draping on silly wigs for fans who tune in to the NBC classing every Sunday.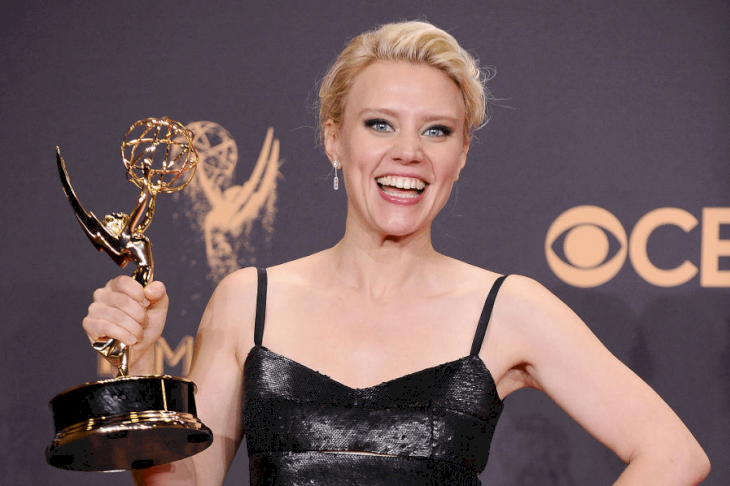 Uzo Aduba In Orange Is The New Black
In a cast as diverse and as extensive as that of Orange In the New Black, it was almost impossible to pick the stand out in the talented all-female clan. That logic applies to everyone bar Uzo, who was a sensation from the moment the cameras found her. Not many knew just how beautiful the Bantu-knotted knockout was, and when she attends the Emmy's and other major events, Uzo is out of this world.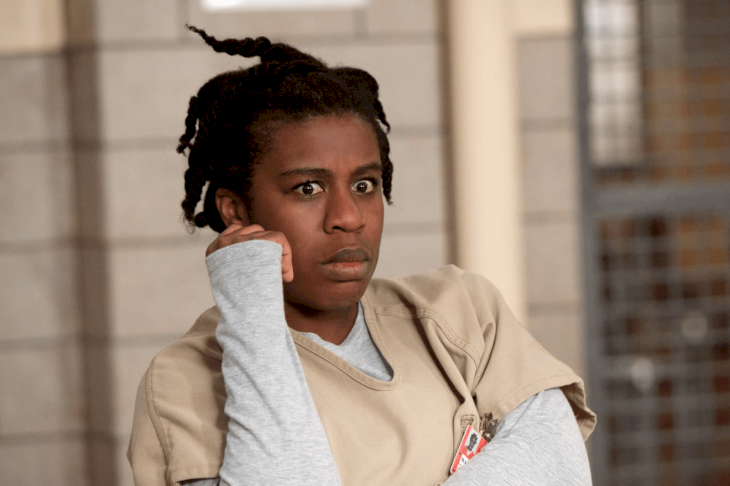 The Stunning Uzo
In real life, she is something else when it comes to her lovely looks. While her character was the furthest thing from glamorous, Aduba, has taken every chance to show the world the range of her beauty whenever she's stepped out to show the world what she really looks like.
Neil Patrick Harris In A Series Of Unfortunate Events
The gifted NPH has literally spent decades lighting up screens with his natural flair for entertainment. The man's transitioned well from being cute as doctor Doogie to the irresistible womanizer in CBS' How I Met Your Mother. But, he went a different route when it came to his monstrous character in A Series Of Unfortunate Events, which led many to not even know what the former child-star looked like.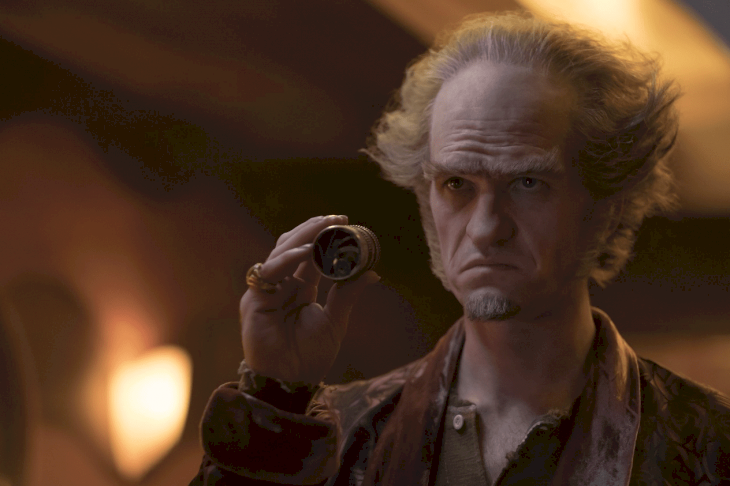 The Handsom Mr. Harris
When the more than convincing prosthetics are peeled off of Patrick, he's about as attractive as you'd expected from a blond-haired leading man. The clean-cut and the wide smile do wonders to do away with the evil Count Olaf that he admittedly (and characteristically) plays so phenomenally.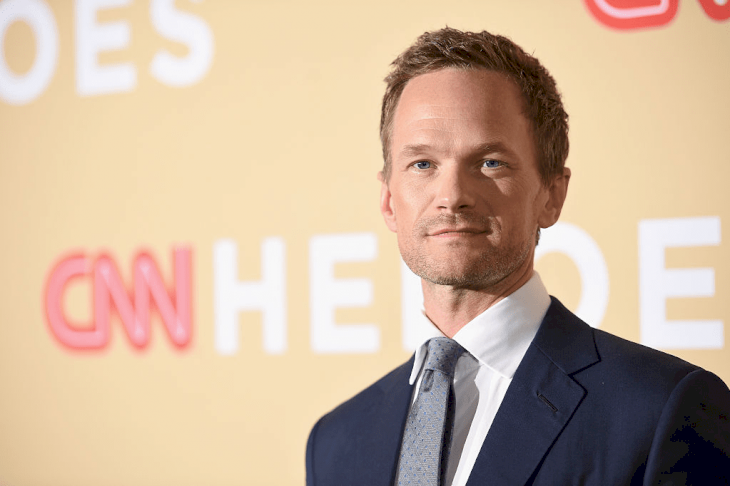 Sophie McShera In Downton Abbey
In Downton Abbey, Sophie McShera plays the reserved and mostly aloof Daisy, who is one of the trusted kitchen servants who leads a calm and distant life. The reserved nature of the character is compounded by the reserved appearance of the not-so-glamorous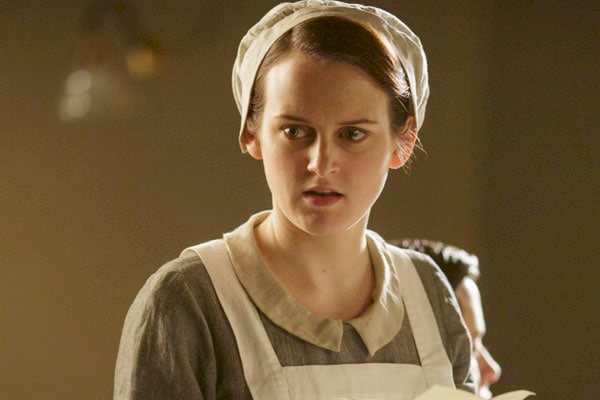 The Sensation Sophie
When it comes to the looks department, Daisy is pretty homely and non-materialistic. However, when people see her out of character, she's sincerely something else. McShera steals the show from any camera that happens to capture her stunning features.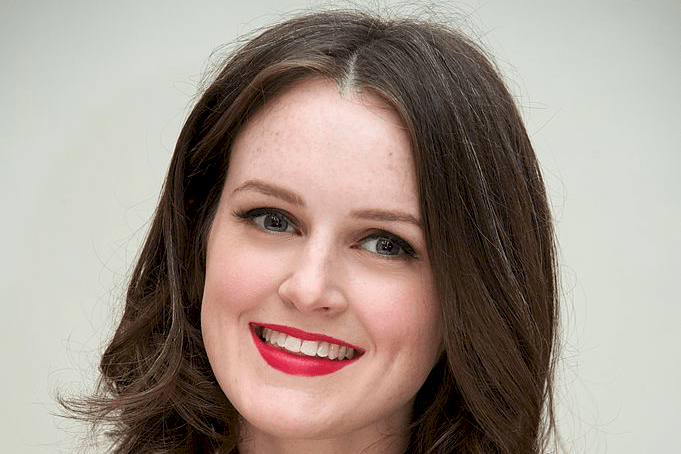 America Ferrera In Ugly Betty
It's a paradox in and of itself that the star of a show that has the word 'Ugly' followed by the titular character is portrayed by an actress who is as drop-dead as America Ferrara. The Emmy-winning gorgeous game-changer is known for her poorly dressed and too-old-for braces character that took the world by storm. This role led her to prominence, but, when all that was stripped away, millions were shocked at the woman who was underneath the convincing get-up.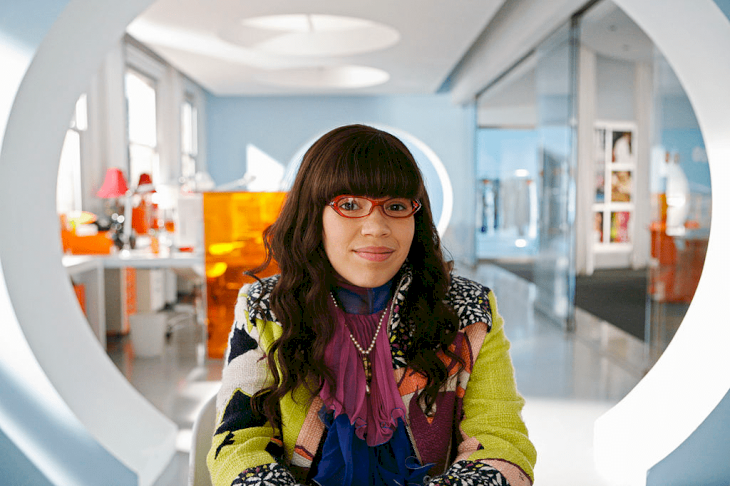 The Super Attractive America
When people began getting a glimpse of her out of character, jaws dropped to the floor so hard they caused serious quakes. With a bright smile devoid of braces and stunning brunette hair that adds to her beauty, Ferrara is a phenomenal figure when she's out of the Betty character designs.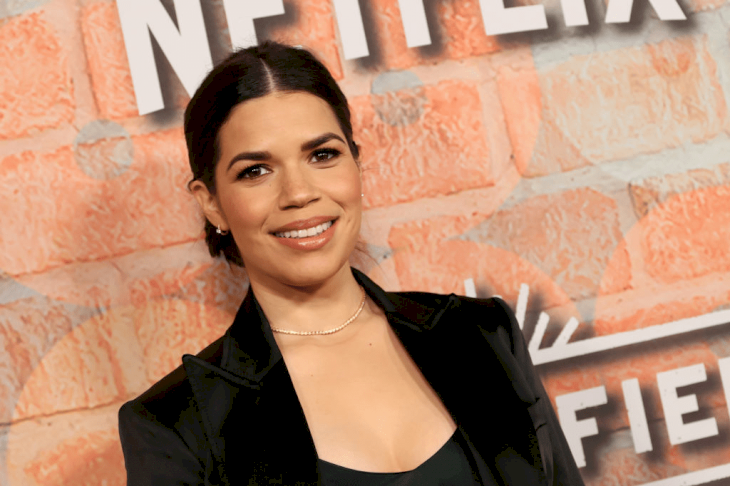 Alexis Bledel In The Handmaid's Tale
When The Handmaid's Tale burst through the streaming seams, the world was in awe of several things that made the show distinct. But, it was actress Alexis Bledel as character Gilead whose looks gradually (and intentionally) deteriorated as the story went on. So much so that memory of how pretty she was slipped from the minds of many viewers.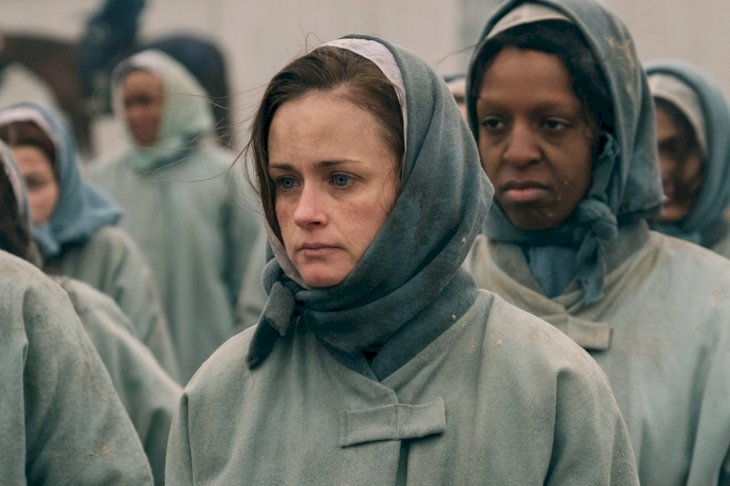 The Beautiful Bledel
She's rightfully regarded as one of the most beautiful actors that television has on offer and it's certainly difficult to argue otherwise. With lovely blue-eyes and a disarming smile, Bledel is about as beautiful and genuine as they come.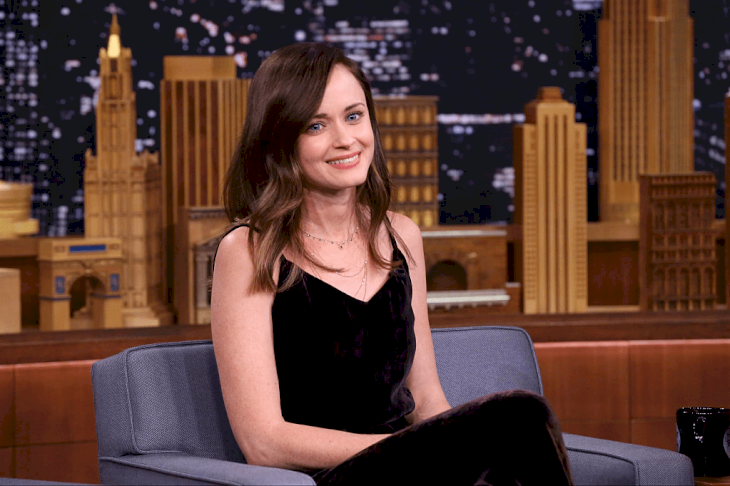 Emma Thompson In Nanny Mcphee 
The always delightful Emma Thompson completed descended into her Nanny McPhee role, and the word 'unrecognizable' doesn't even begin to express how far she went. With a disturbingly large nose and inexplicable stick-out tooth, Thompson became the direct opposite of what she is when all those wonderfully awful prosthetics completely come off.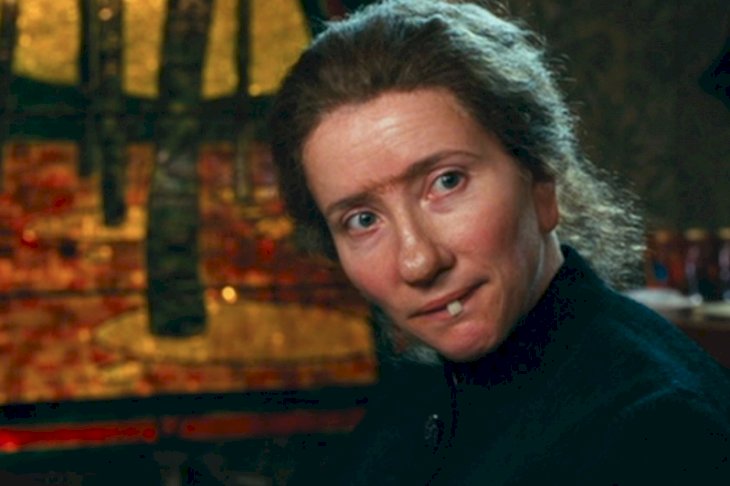 The Dazzling Dame
When the Nanny is off duty, Dame Emma Thompson effortlessly dazzles when she appears in her flawless skin and her endless smile that lights up rooms and stuns the red carpet. There isn't even a misplaced tooth in sight, and she's always radiant and refreshing whether she appears as herself, or when she appears as an insufferable nanny that nobody wants around.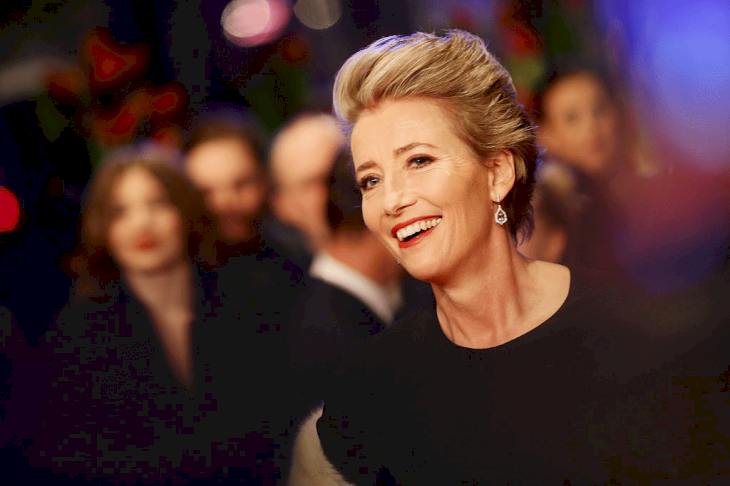 Jamie Foxx In The Amazing Spider-man 2
We all know that Jamie Foxx goes full tilt when it's time for him to appear in any film. He genuinely sealed his eyes shut to play Ray Charles in his Oscar-winner biopic. So, when he popped up as Max Dillon/Electro in the franchise reboot, he was more than convincing as the charmless, balding, and nerdy scientist on the wrong side of electrocution that turns him into an underwhelming (yet electrifying, thanks to his powers) villain. Through it all, Foxx is nothing compared to his clean-cut self when it comes to his real-life appearance.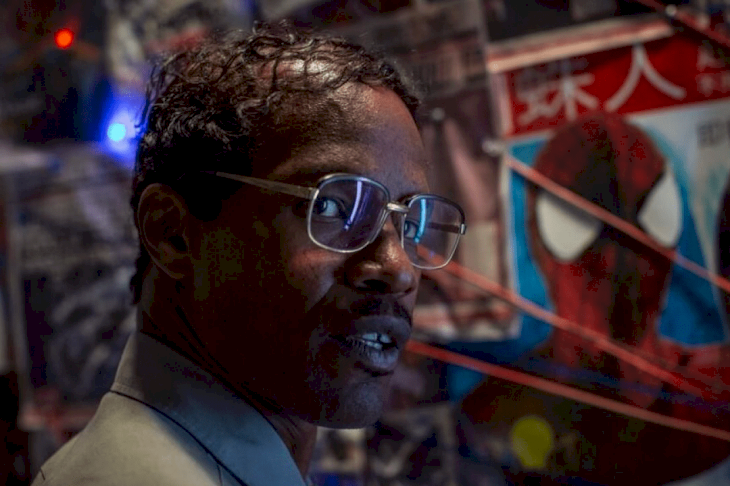 Foxx's Famous Features
The incredible thing about Foxx, outside from his peerless talent and work ethic, is that he's somehow 52-years-old and looks nothing like it. Where Max Dillon looked several years older than whatever his age might've been, Foxx famously looks nothing like Max Dillion, and that's a fact we can all be grateful for.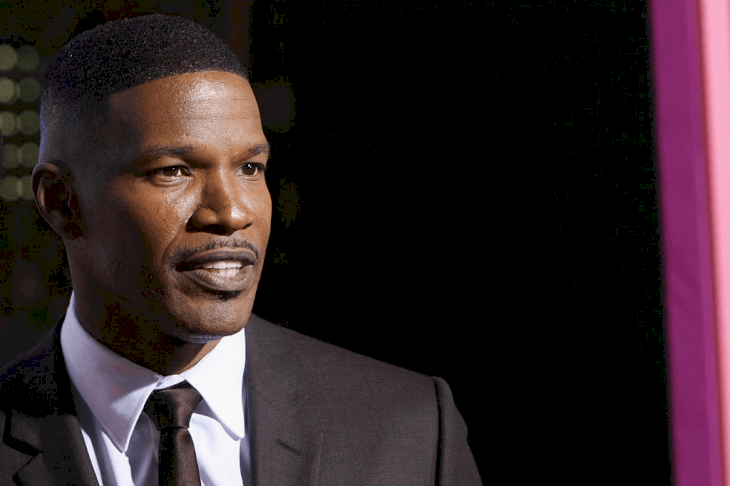 Brian Prince in The Predator
Ever wondered who played the Predator in the Predator? Look no further than the talented Brian Prince who played the titular monstrous predatory character in the franchise. The actor/stuntman/parkour expert deeply disguised himself and dove in to become the space-dwelling beast, and many have no idea exactly how great he actually looks in real life.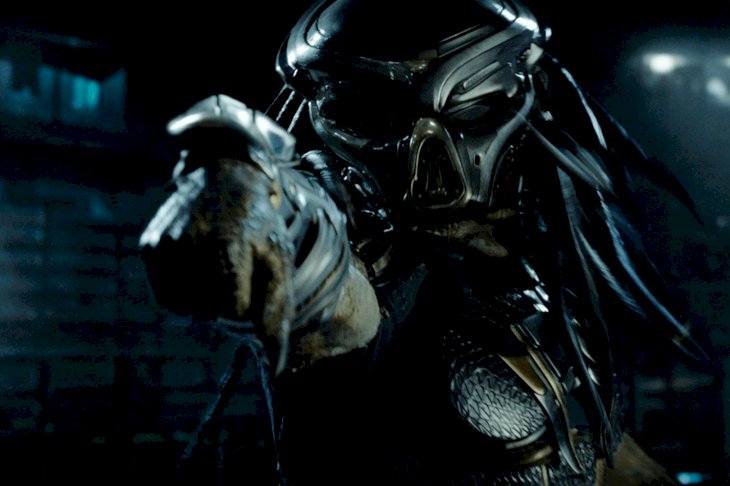 The Pretty Brian Prince
Brian Prince is definitely a lot of things, but he's certainly not as atrocious-looking as the character he plays in the Predator movie. When he's not out preying on potential victims, Brian Prince is a more than decent looking gent with a candid handsomeness that has zero similarities compared to those of the Predator.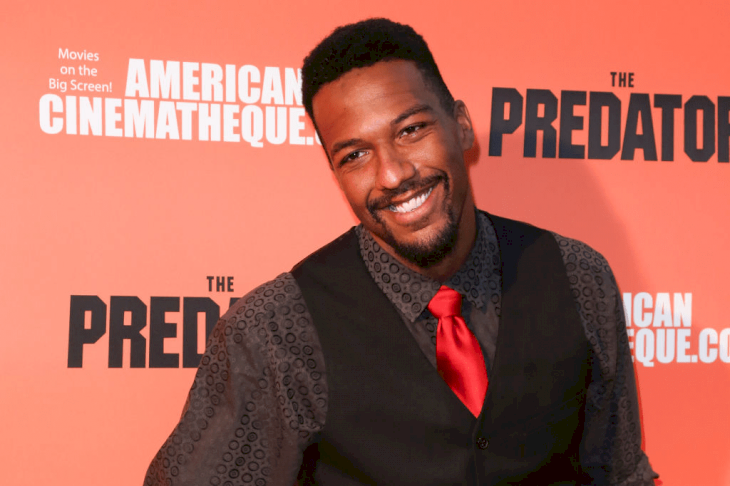 Matthew McConaughey In True Detective
No one was paying attention to what Matthew really looked like in his True Detective tenure. As captivating a performance you'll ever see from anyone on television ever, McConaughey completely devolved into his character Rustin "Rust" Cohle, who's a dirty retired detective who looks nothing like one of Hollywood's great looking leading men.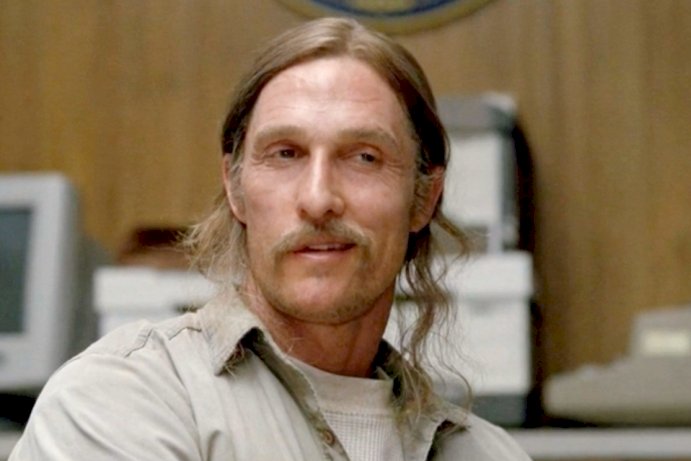 McConaughey In Real Life
McConaughey, former rom-com heartthrob turned award-worthy megastar, is nothing close to what Rustin looks like. The always engaging and uniquely talented actor has the kind of looks that just attract all audiences around the world to see the square-jawed superstar on any screen.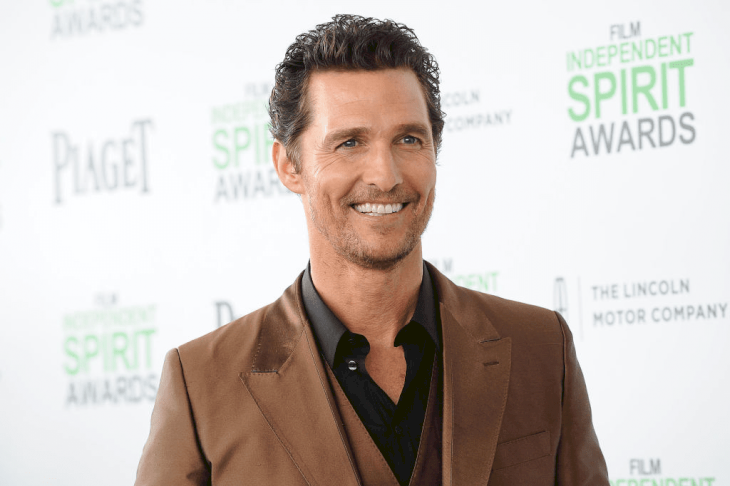 Eddie Murphy In Norbit
Eddie Murphy has been able to make his famous and legendary name on stage and on screen for multiple decades now, and his still at the peak of his powers. When he stormed the big screen as Norbit in heavy prosthetics that buried him unappealing and undateable wigs and fats suits that did their job in the context of the hit movies.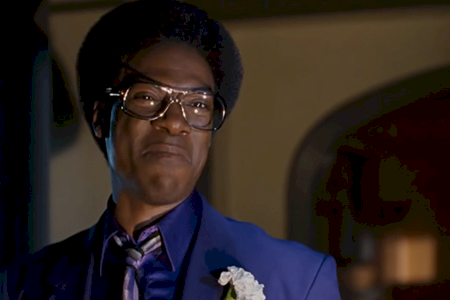 Murphy The Ageless Legend
When he hopped out of the shapeless afro, you remembered just how completely different Murphy and Norbit were in their incredibly opposite looks and figures. Where Norbit was purposely meant not to be the less-than-attractive breath of fresh air, Murphy was still the ageless legend we've always known him as.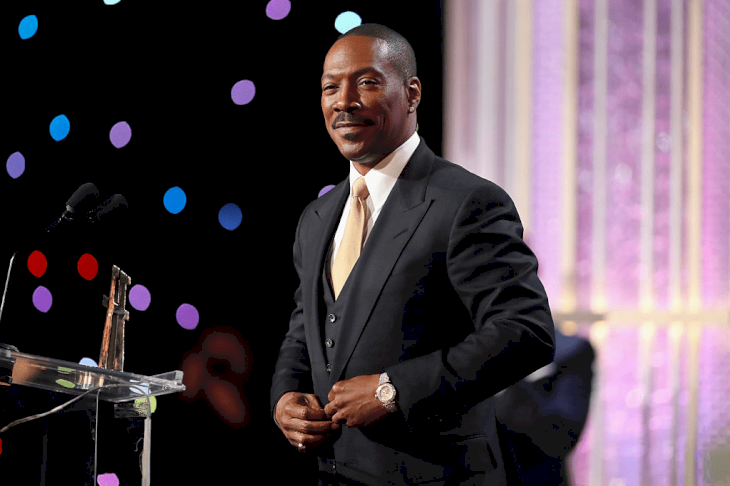 Vladimir Furdik In Game Of Thrones
Praise Game of Thrones for a multitude of things, but their stand out may just be the make-up and special effects job that the series was renowned for. There is no arguing that the best was the work done on Vladimir Furdik, who many know as the Night King, one of the principal antagonists of the series. However, not many knew what the actor behind the walking dead leader of the zombies looked like, and it caused many to applaud the special effects team based on what a stellar job was done on the actor.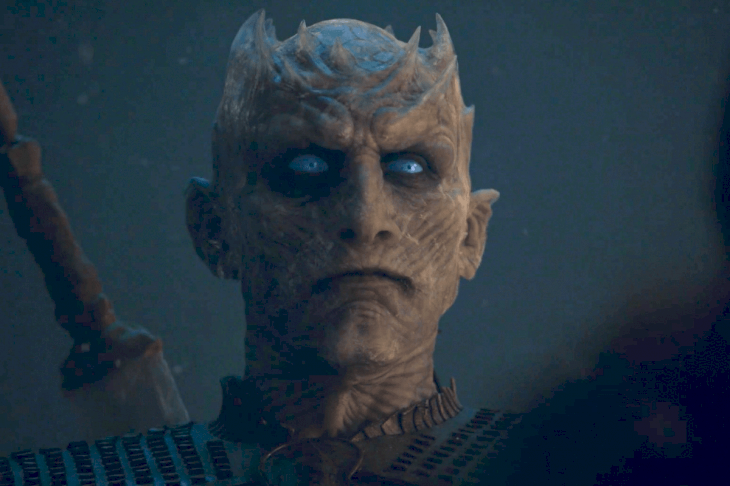 Vladimir Without The Night King Look
Vladimir, when he isn't bringing a snowstorm and some walking dead creatures with him, looked completely different on the off-season. He certainly hasn't looked this way since his tenure came to the end as the series wrapped up his character's storyline back in 2019.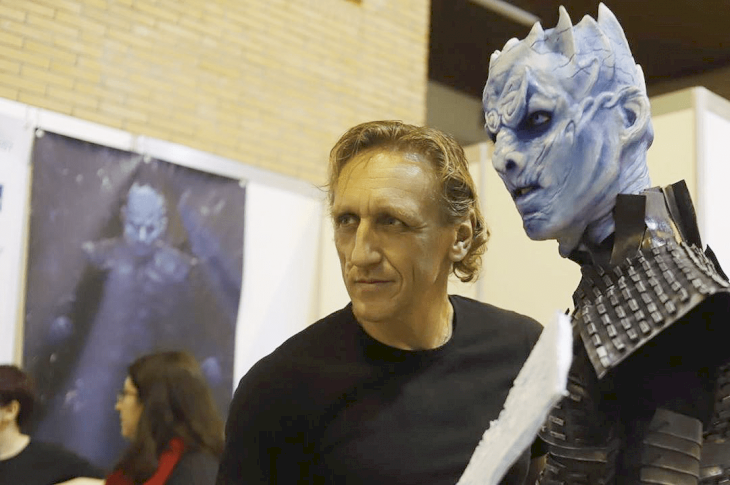 Shannon Purser In Stranger Things
No character raised more questions about her whereabouts like Shannon's Purser's Barb in the streaming super smash we all know and love as Stranger Things. Credit the Duffer Brothers for creating a character that we all were worried about, and credit Purser for playing a memorable character with a signature retro nerdy look (Urkel inspired) that made her standout. But no one could've guessed what she looked like based on how well the make-up team his Purser's true beauty.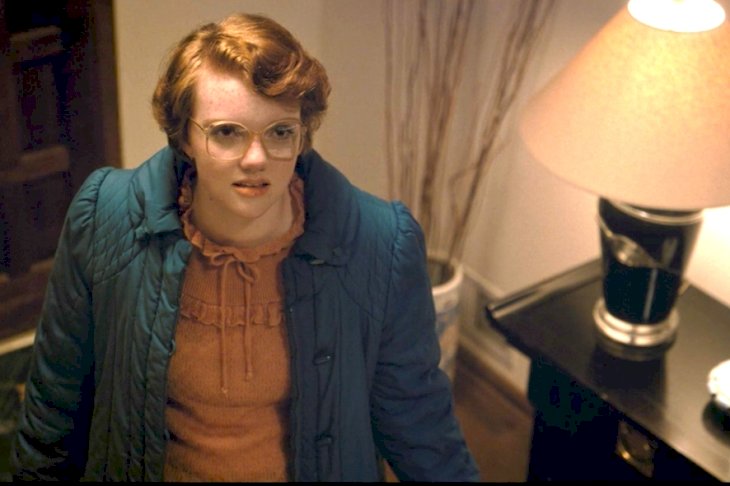 The Stunning Shannon
Until we get justice for her, we'll have to marvel at Shannon Purser's stunning looks that no one could've possibly noticed under the character design that was the late and instantly great Barb. It's a shame, but we'll settle for watching Shannon shock the world in more roles that certainly on the horizon.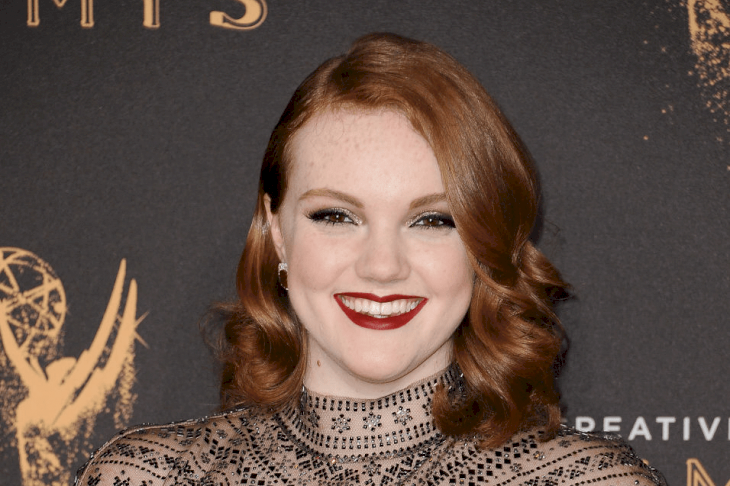 These are only some of the phenomenal actors who completely disappear to play some of the most hideous characters you've ever seen on the big and small screen. Which actor had the best ugly prosthetic job? And which one are you shocked played the character you never would've imagined?