Justice League Cast: Real-Life Partners
On the screen, the Justice League heroes come together to save the world. But who is actually supporting and loving them behind the scenes? Which star fell in love with their partner at the age of 8? Who met the love of their life at a strange party in a desert? And who met their significant other on the set of a thriller? Find out all the answers below! 
---
JASON MOMOA
As the King of Atlantis, Arthur Curry is a no-nonsense brawler who can speak to fish and look good without a shirt on. In real life, Jason is a hunky heartthrob who makes his fans weak at the knees. For all those hoping there's a chance at finding love with him, though, you're fresh out of luck.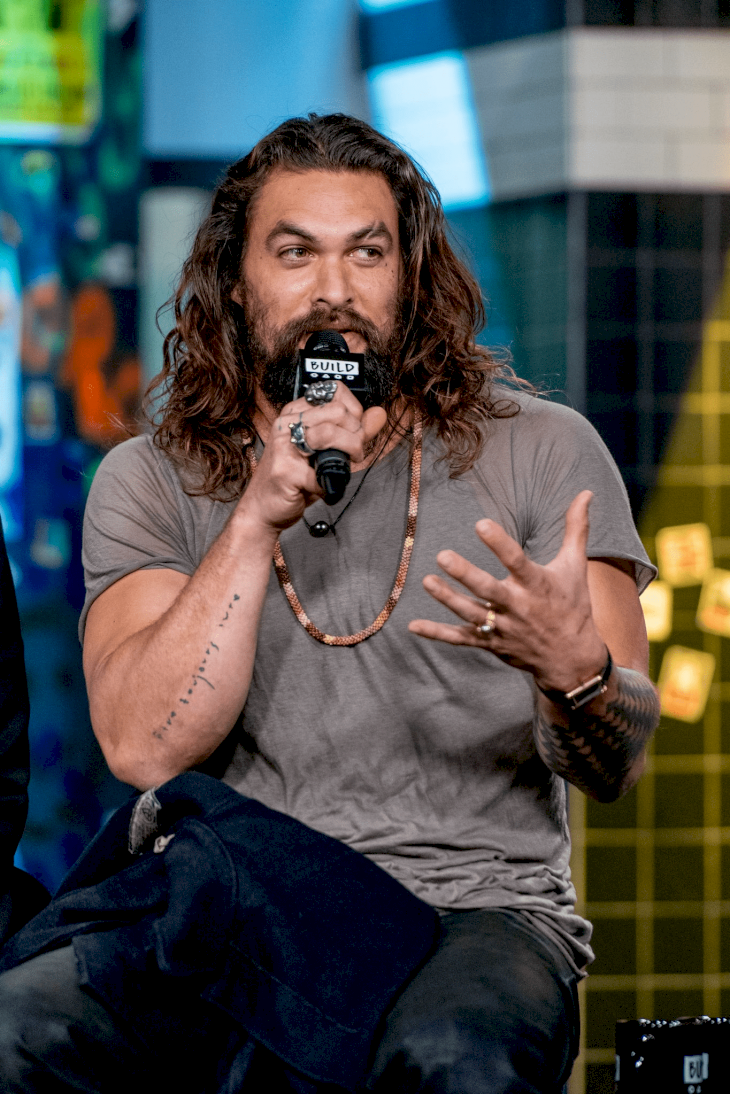 ---
Even though there is a lot of fish in the sea, Jason found his - Lisa Bonet. Jason and Lisa have been together since 2005, having two children, while Jason is also the stepfather of the brand-new Catwoman, Zoe Kravtiz. Although they've been together forever, the couple only tied the knot in 2017.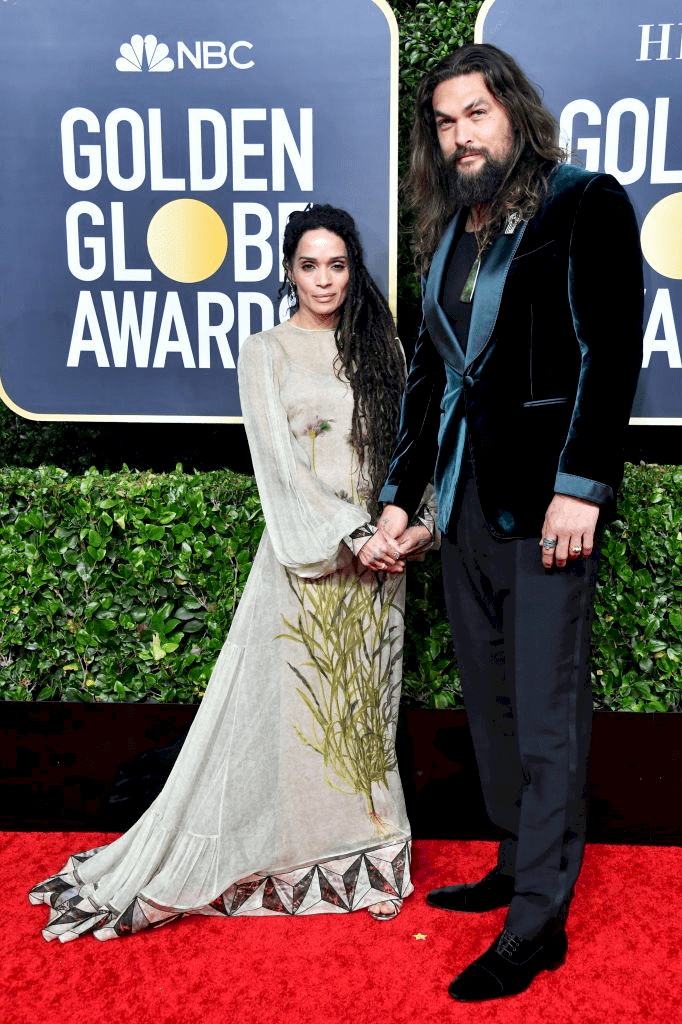 ---
And it looks like the passion is still burning bright in their relationship even to this day. In an interview with Grazia, Jason said the following of Lisa: 
---

"I try and do my best. My woman is my queen. And if you hold your woman as a goddess, take care of her and hold her right, you're going to be a happy man."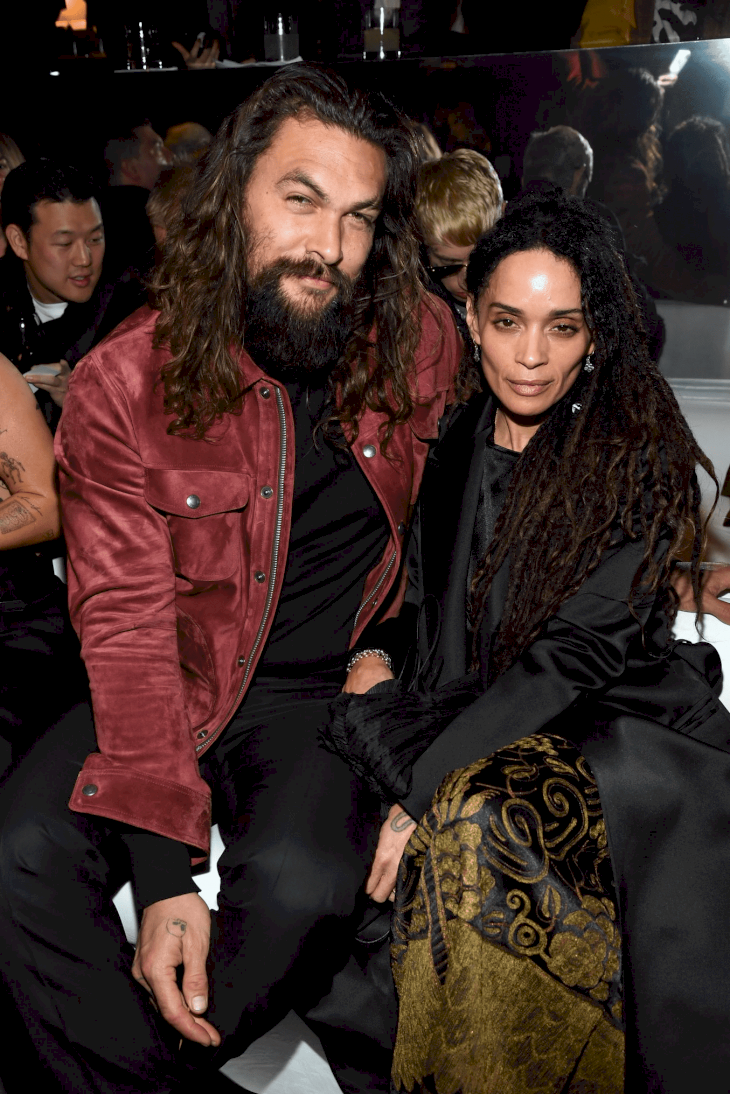 ---
Amazingly, Jason revealed that he first fell for Lisa when he saw her on The Cosby Show as an 8-year-old boy. He pointed at the TV and told his mother that she's the one he wanted. Then 18 years later, he actually got to ask Lisa out. Talk about a crush that never went away!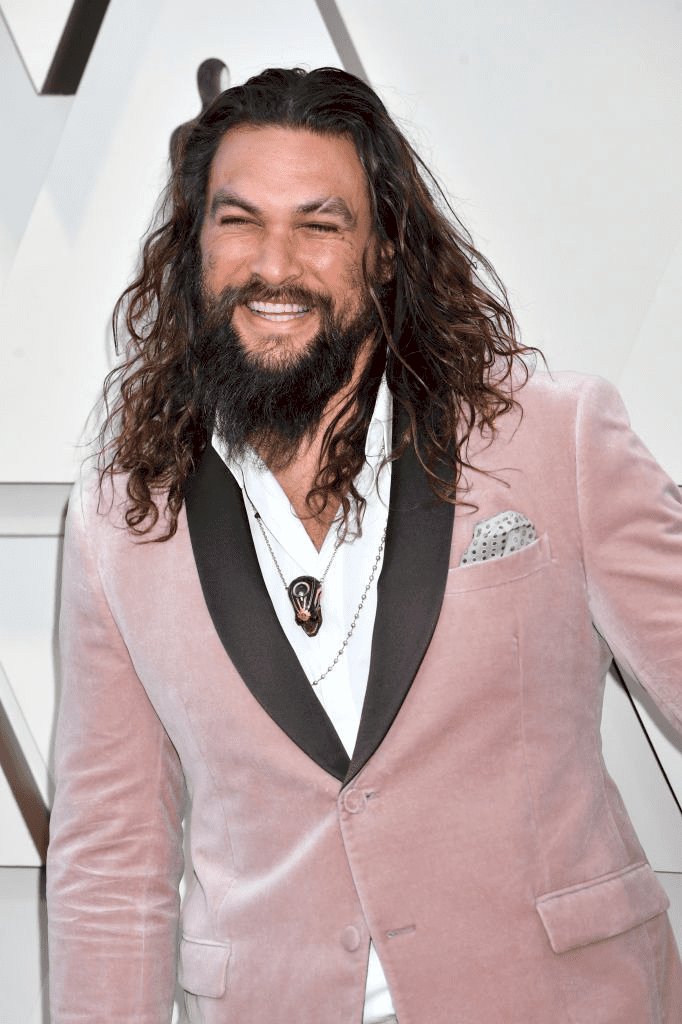 ---
EZRA MILLER
Unlike Barry Allen who has Iris West in his life - well, at least in the TV series - Ezra is flying solo these days. He used to be engaged to Erin Urb for two years, but the couple split up in 2016. It isn't for a lack of options that Ezra is single, though, as he has opened up on his views about relationships.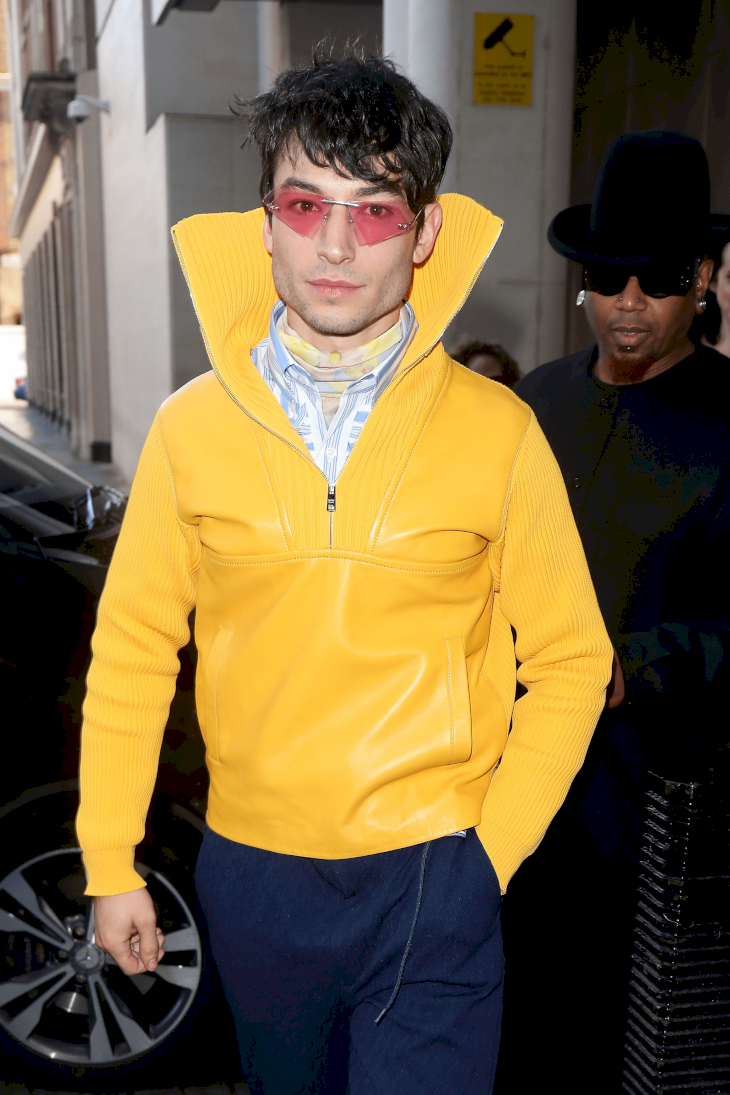 ---
Due to several failed romances in the past, he has abandoned hope of finding the perfect romantic partner, saying that monogamy isn't something he actively seeks anymore. He told Playboy: 
---

"I'm trying to find queer beings who understand me as a queer being off the bat, who I make almost a familial connection with, and I feel like I'm married to them 25 lifetimes ago from the moment we meet. And then they are in the squad - the polycule."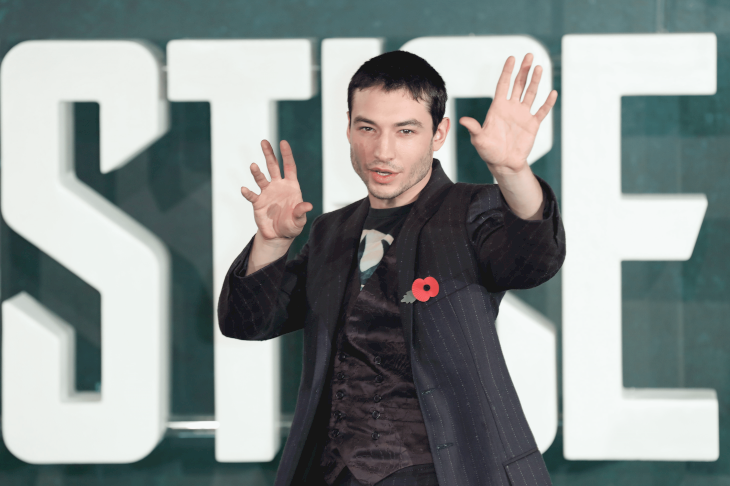 ---
For him, it's not about finding the one - but about finding a group of people he can share a relationship with. As long as he's happy with his lifestyle and everyone is on board with the arrangement, that's all that matters, right?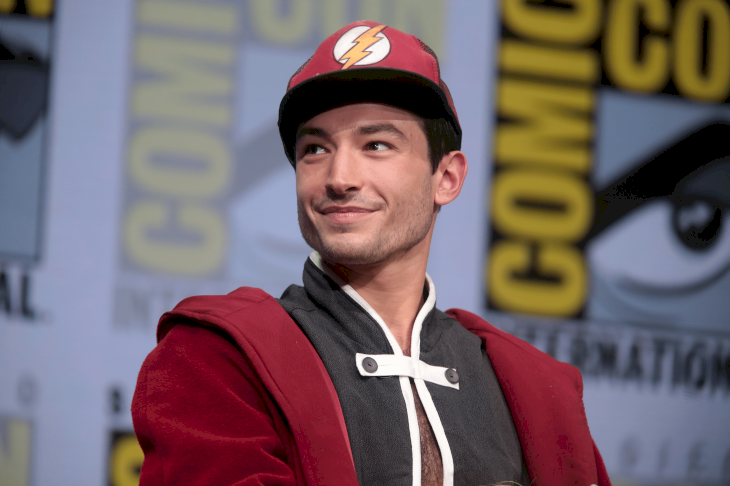 ---
While Ezra isn't necessarily looking for love right now, he does seem to be someone who wears his heart on his sleeve. He's an intriguing character with a larger than life personality, so it's easy to see how anyone could fall for him in an instant!
---
AMBER HEARD
As Mera, Amber didn't have a lot of screen time in Justice League, but she did get the chance to expand her role in Aquaman a year later. On the love front, however, she's been on quite the roll with several high-profile relationships over the years - most notably she was married to Johnny Depp.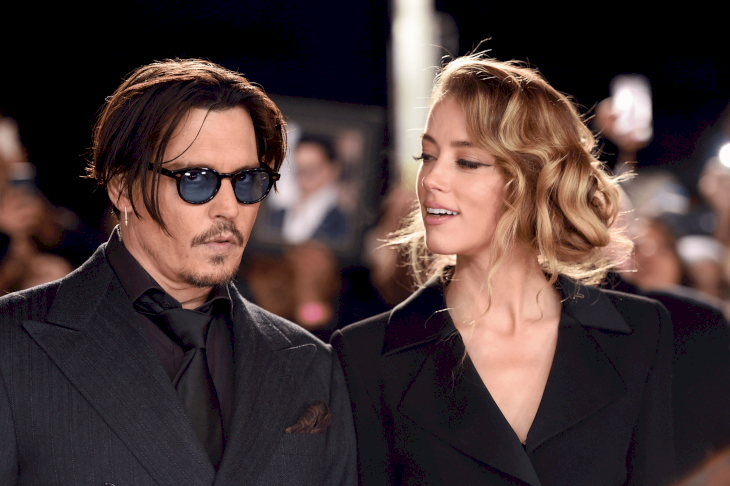 ---
Sadly, her former marriage is now in the news for all the wrong reasons. Since then, she's moved on to date other people and is currently dating cinematographer Bianca Butti. By the looks of Bianca's social media, her and Amber have been living together during the pandemic, and still look as loved-up as when they were first spotted sharing a kiss in Palm Springs earlier this year.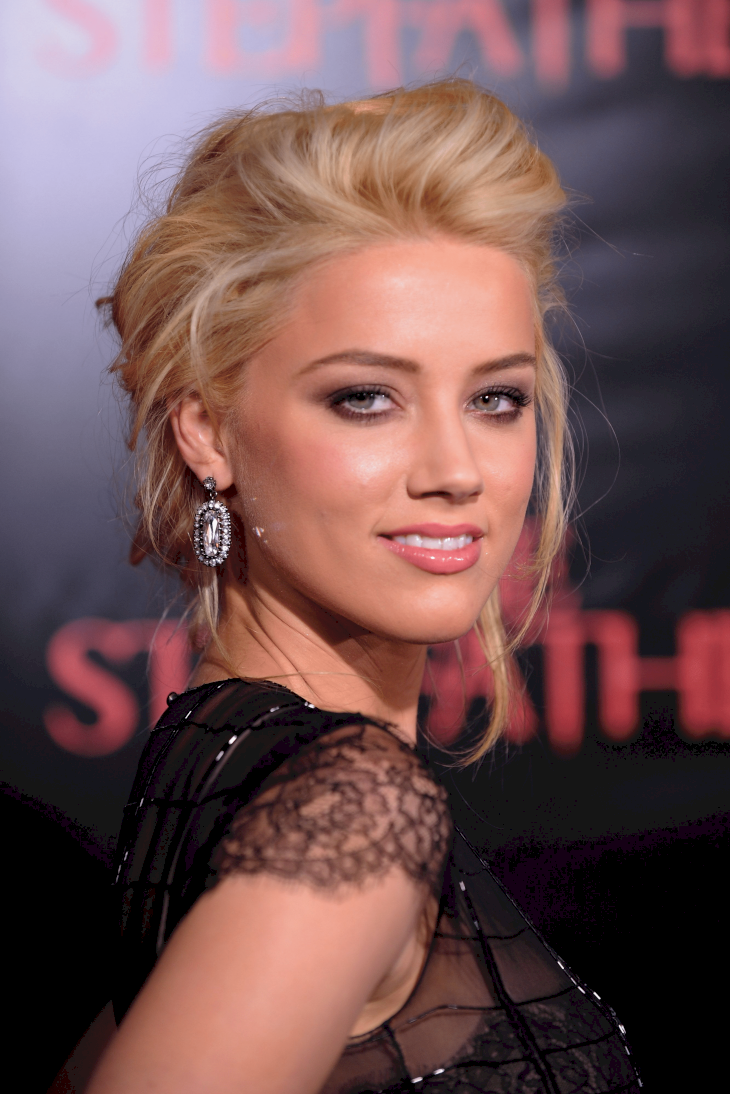 ---
A source told Us Weekly: "Bianca has been very supportive of her, and Amber feels like she can trust her and be comfortable around her, especially since they were friends first. Amber really loves her."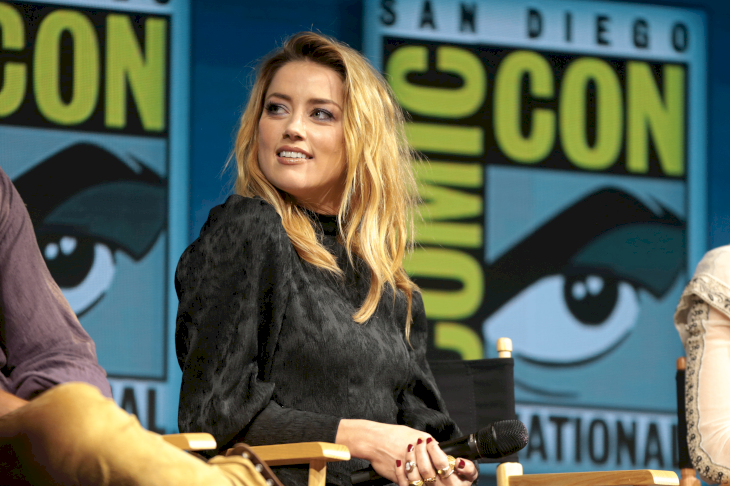 ---
More recently, the two were spotted out in LA, enjoying a hike with their dog and pals. Perhaps all this extra time together over these past few months has brought them even closer than ever? After a roller coaster ride of romances, it appears as if Amber has found a person who makes her well and truly happy.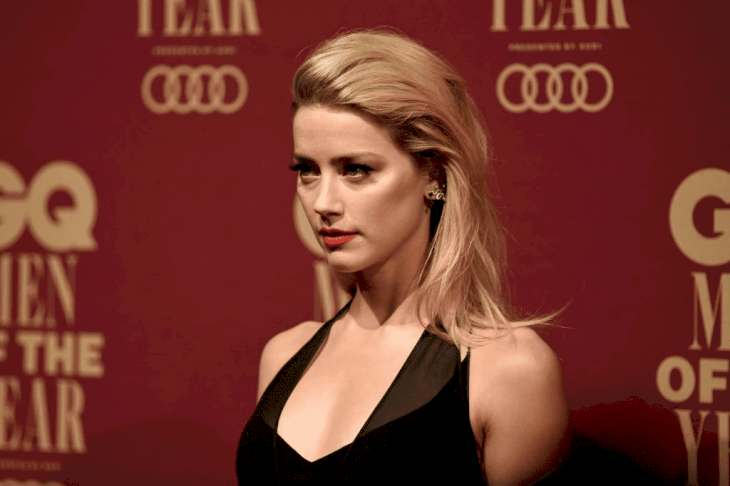 ---
RAY FISHER
Justice League proved to be Ray's introduction to the big leagues as Victor Stone aka Cyborg. However, he hasn't embraced the glitz and glamour of the celebrity lifestyle just yet. In fact, he's hardly been linked to any partners - either famous or non-famous - and no one knows if there's a special someone in his life.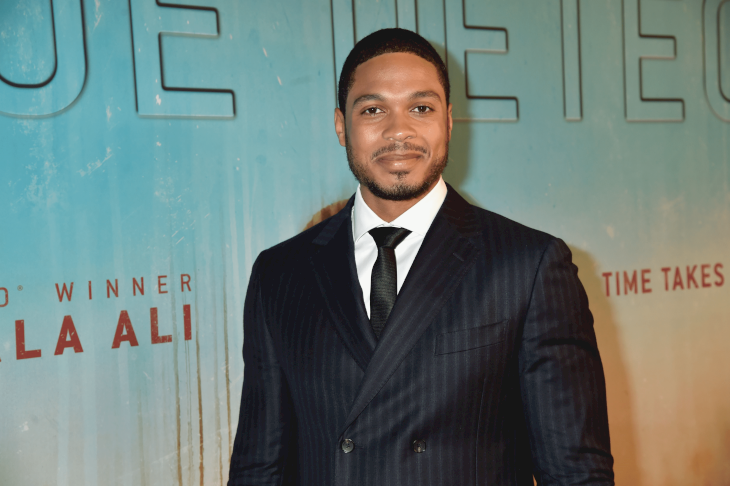 ---
Most of the interviews he does are centered around his acting career and Ray generally likes to keep his personal life out of the tabloids. Judging by what we've seen, though, it seems like he's put the Borg Life first, focusing on his career and becoming a better actor.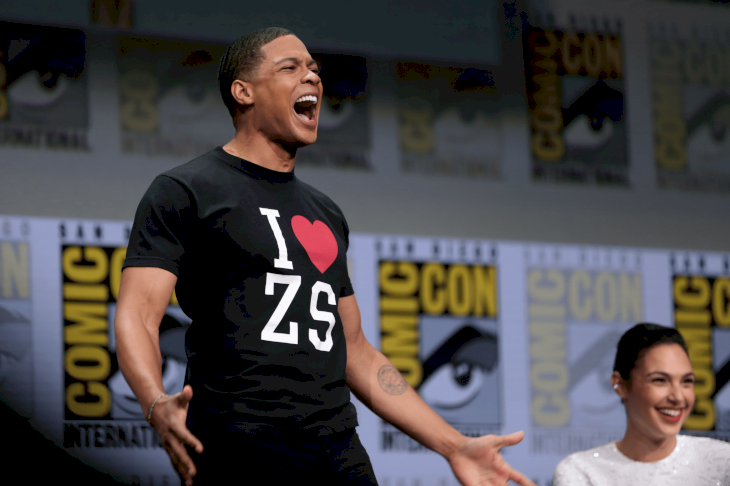 ---
Raised by his mom and grandmother, and being the second youngest of five siblings, he's taking nothing for granted as he understands what's necessary to make it as a performer. And if you follow him on social media, you'll see that he's dedicated to his craft and maintains a tight bond with the fans who supported him as Cyborg.
---
For him, his career appears to be the number one thing in his life right now. And hey, if there is someone supporting him behind the scenes, good for him. There's nothing wrong with keeping your private life, well, private.
---
AMY ADAMS
While Joss Whedon's cut of Justice League minimized Lois Lane's influence, there's a rumor that the Snyder Cut might bring back more of Amy's beloved character as well as focus on her relationship with Superman. At home, Amy's own personal Clark Kent is her husband Darren Le Gallo.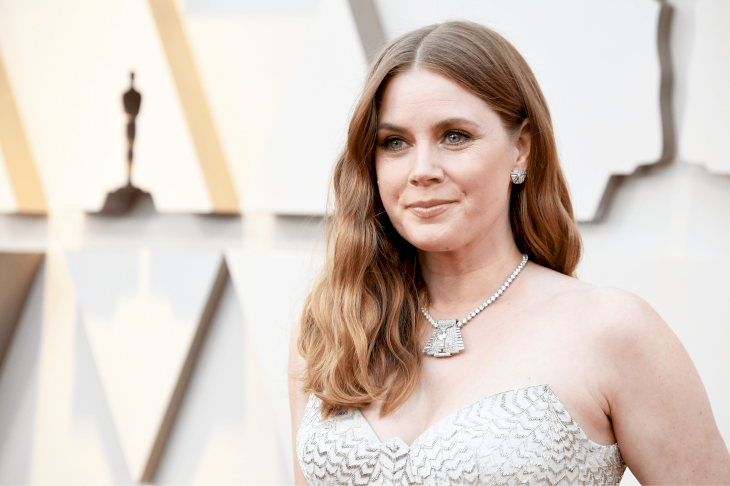 ---
The two have known each other for almost 20 years, having met at an acting class 20 years ago. The pair started dating a year later, got engaged in 2008, and Amy gave birth to their daughter in 2010. However, they took their time walking down the aisle, only getting married in 2015.
---
But hey, what's marriage but just a piece of paper? After all, love is all in the heart. Speaking about her husband to Esquire, Amy said: "We're pretty low key. We're not too VIP, you know what I mean?"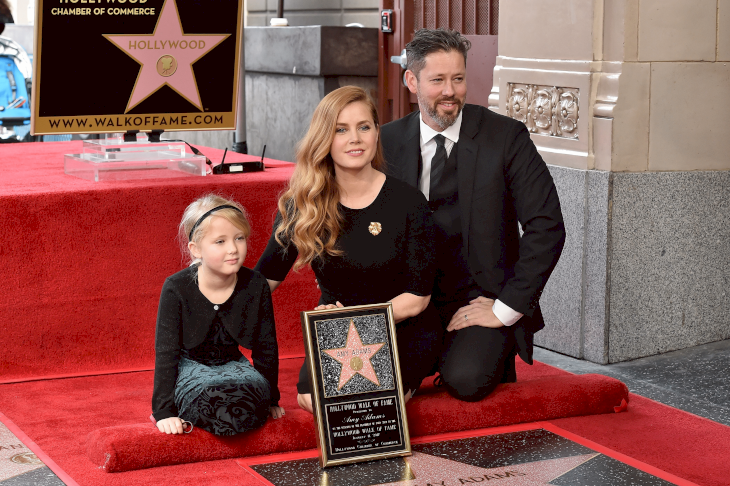 ---
She says their life is about as normal as it comes since they both go to work, take their daughter to the park, and try to fit in a date night once a week. You see, you can always make time for the things that matter in life. It's just about how much you want it.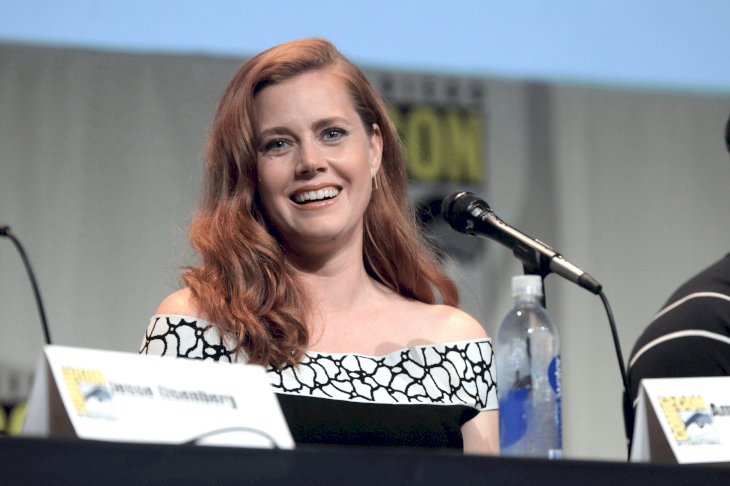 ---
HENRY CAVILL
Whether he's Superman, Geralt of Rivia, or Sherlock Holmes, Henry is a versatile and in-demand actor in the business. At the same, he's also one of the most eligible bachelors around.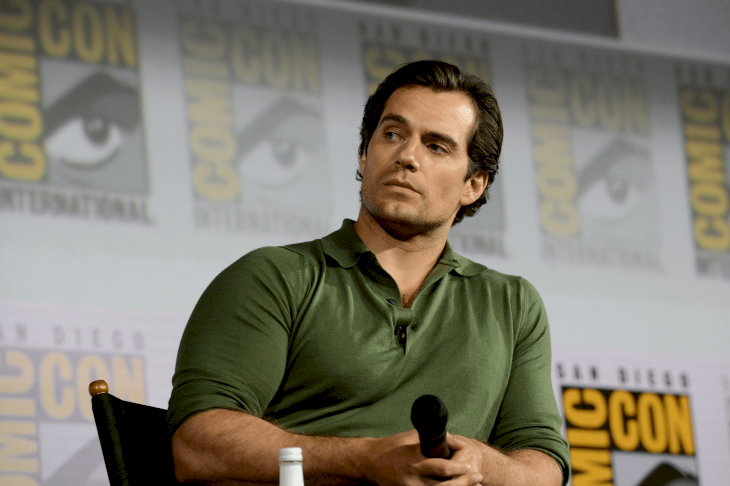 ---
Right now, his relationship status is unknown as Henry chooses not to talk about his love life in the press. However, there is speculation that he could still be dating stuntwoman, Lucy Cork. According to E! News, Henry, and Lucy met on the set of Mission Impossible: Fallout where Lucy played Rebecca Ferguson's stunt double.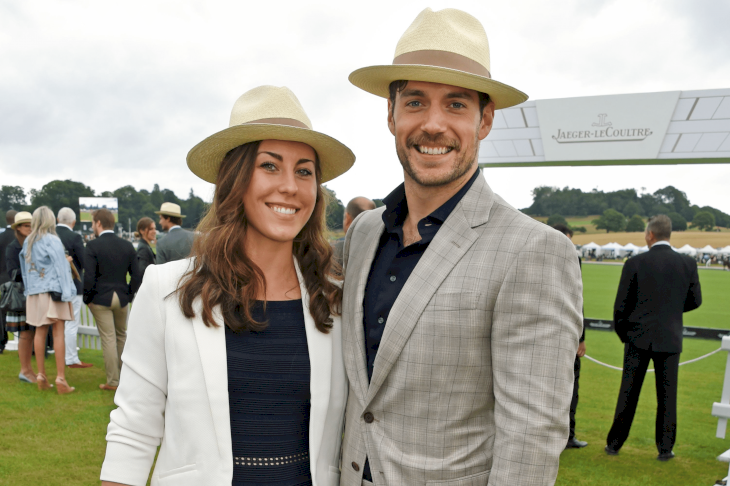 ---
Reportedly, the two fell for each other on set, and the rumor mill went into overdrive when Henry posted an emotional tribute to Lucy on his Instagram account, saying how she inspired him to be a better person. Adding more fuel to the fire, the two were also seen out in public looking mighty cosy a few times.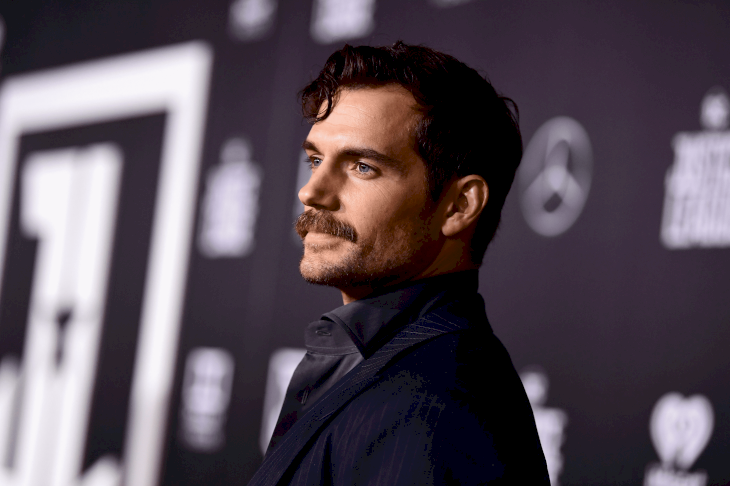 ---
However, it was reported the couple broke up in 2018 when Henry revealed that he was single and ready to mingle. But then the story gets a little muddier as there are claims they got back together afterward, then broke up again. If they did break up, though, it's unlikely that Henry would remain single for too long.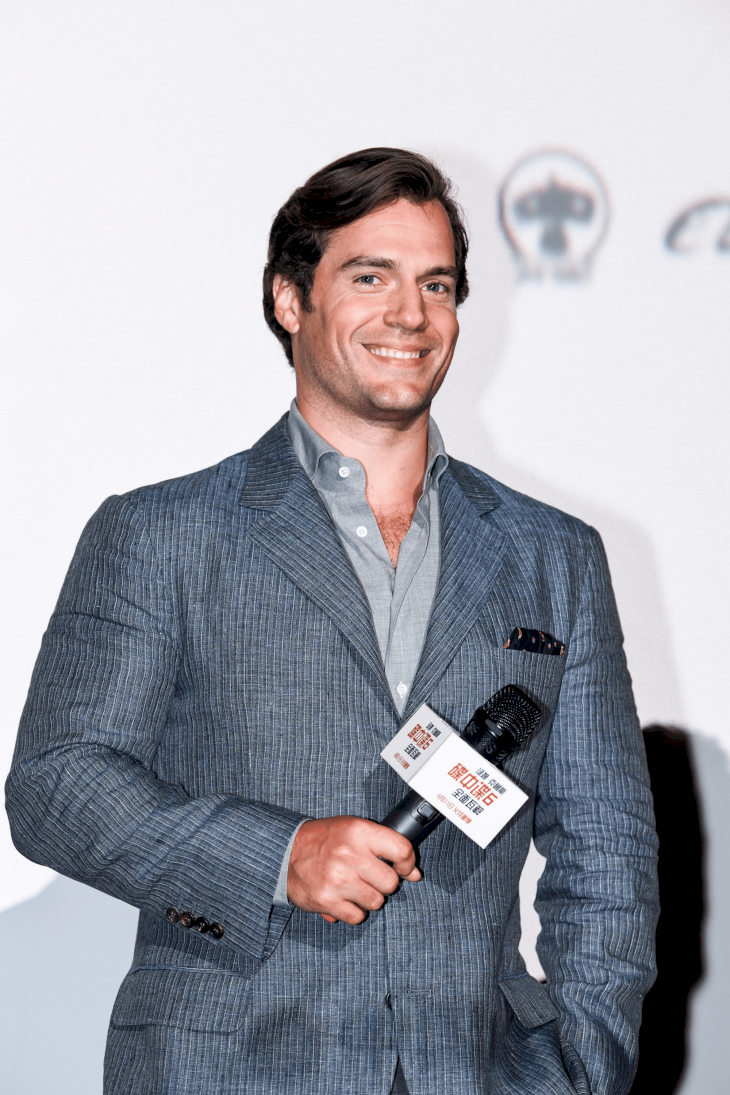 ---
He's dated numerous women over the years and with a chiseled jaw like that, how could anyone say no to a date with him? If that doesn't work out, he seems to already have the love of his beautiful dog Kal, who's a permanent fixture at his side!
---
GAL GADOT
When you think of Gal, you immediately think of Wonder Woman. She embodies the character and it's difficult to separate the actress from the Amazonian princess on screen. As it turns out, she's something of a Wonder Woman in real life too.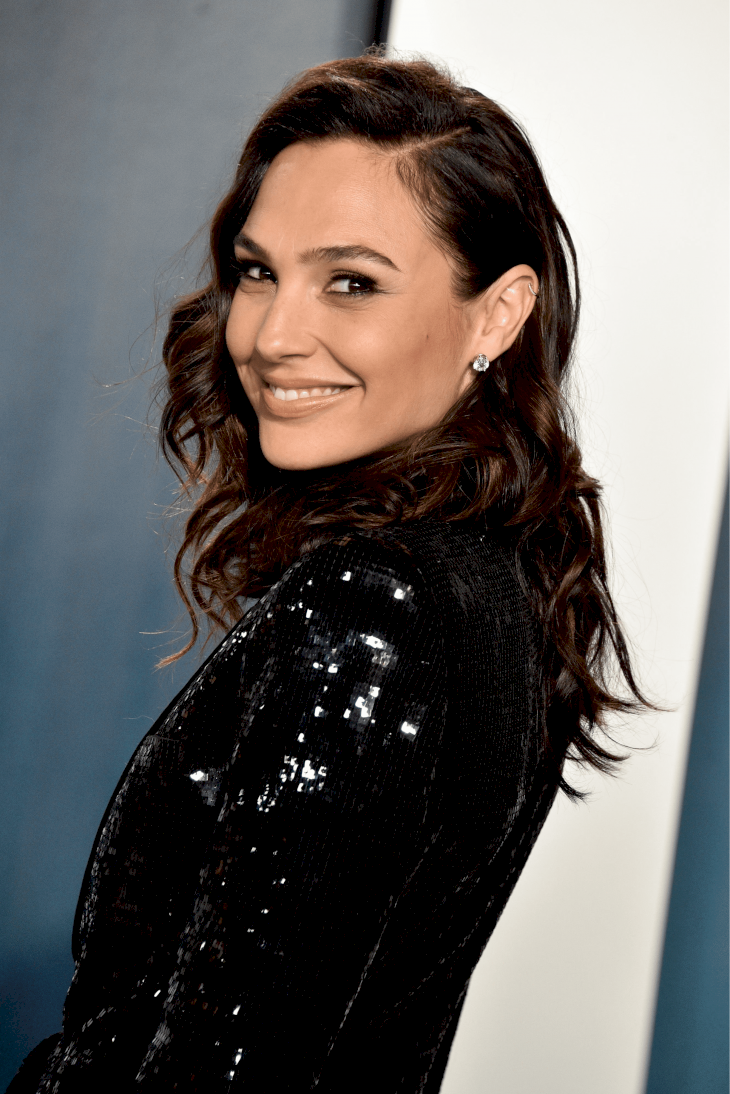 Not only does she manage to star in huge blockbusters like Justice League and Fast & the Furious, but she's also a loving wife to Yaron Varsano and superhero mom to two young children. Where does she find the time and energy?! Gal told Glamour how she met her husband through mutual friends at a party in a desert  and he immediately fell head over heels for her. 
She said: "He's 10 years older than me. He told me on our second date he was serious and wasn't going to wait more than two years to ask me to marry him. Fast-forward two years, he proposed. We were married in 2008."
Despite the temptations of Hollywood and her hectic work schedule, the two are still madly in love and find time for each other and their daughters. As Gal says, they keep each other grounded and remain supportive - without the need for the Lasso of Truth! In many ways, it sounds like the perfect marriage. And we're just thrilled to hear that Gal has found her real-life Steve Trevor.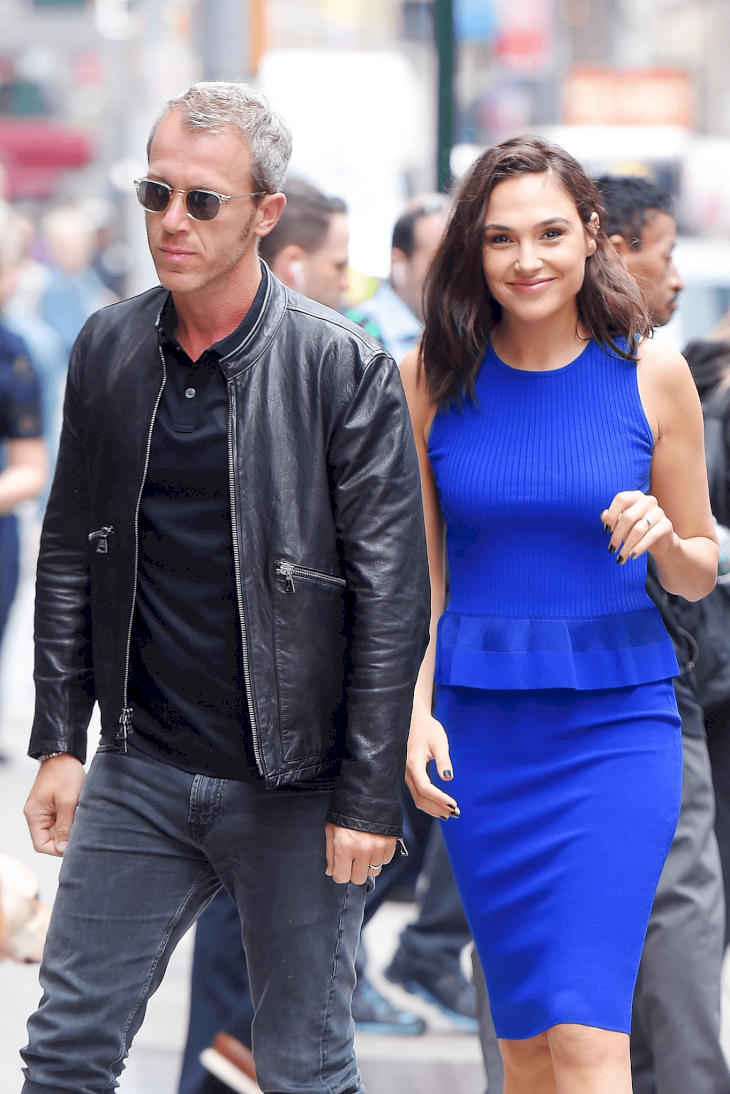 BEN AFFLECK
There's no doubt who was the biggest star in Justice League. As Batman, Ben found his redemption after first appearing as a superhero in 2003's much-derided Daredevil movie. While he might've relinquished the cape and cowl to Robert Pattinson, he certainly left his mark on the Dark Knight forever.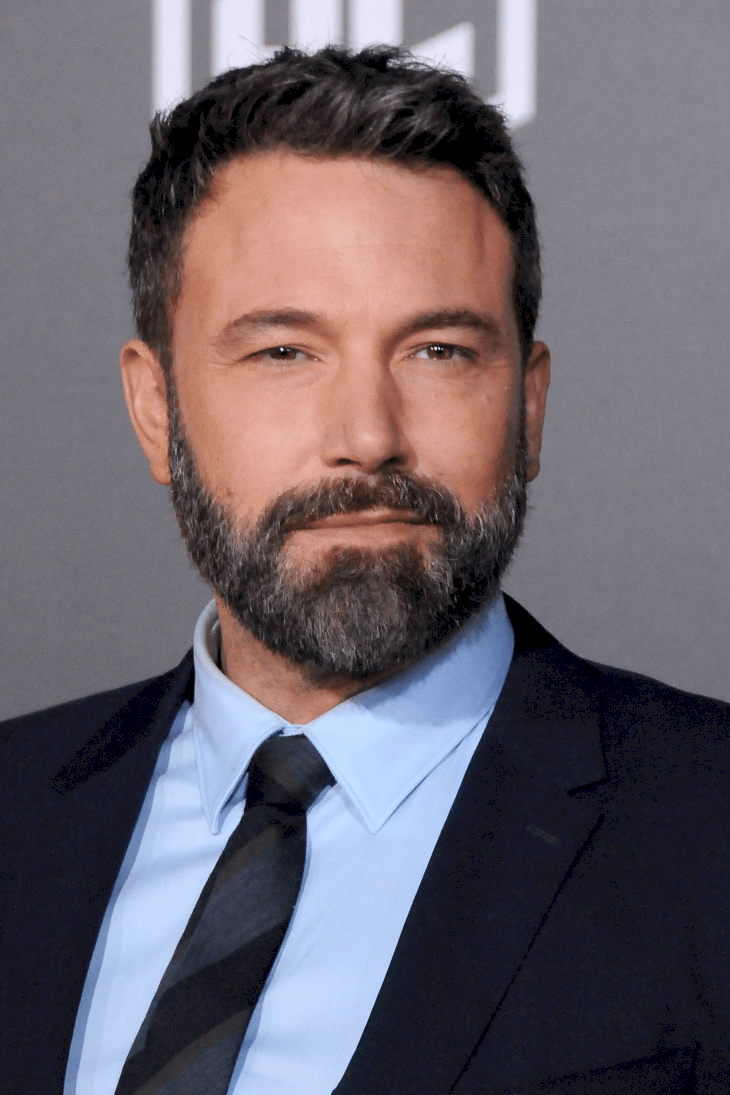 However, one of the reasons for him giving up the part was for him to get his personal life in order. Ben has struggled with many demons over the past few years since his marriage to Jennifer Garner fell apart. While he's tried to reignite the romance with several partners since then, nothing has really stuck until he met Ana de Armas on the set of the erotic thriller Deep Water.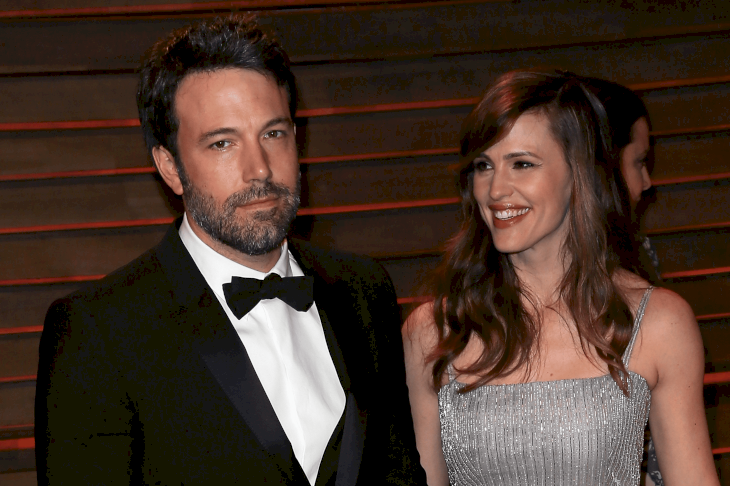 Suddenly, Ben is in the best shape of his career again, showing off muscles that'd make Bruce Wayne jealous. He's looking healthy, happy, and like he's finally got his life back together. In fact, he's even agreed to cameo as Batman again in the upcoming Flash movie!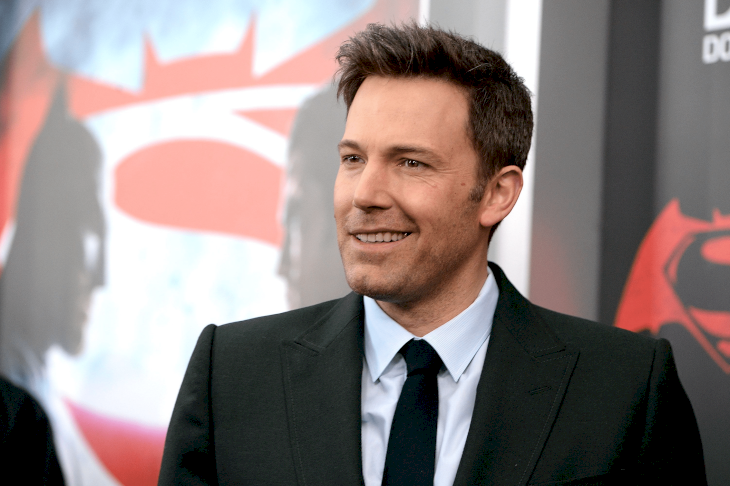 And it's all because of Ana. The two look like they can't get enough of each other, as they're constantly seen sharing PDA while walking their dogs. More importantly, it appears as if they might be taking the next step in their relationship and moving in together.
Judging by the huge grin on Ben's face whenever he's around Ana, it's obvious that he's smitten and fallen madly in love with her. And she's obviously had a positive effect on his life. Who ever said that Batman can't find love? 
As a team, the Justice League works together to save the world and stop evil, otherworldly forces such as Steppenwolf and Darkseid. The good news is, when the actors hang up their suits and go home for the day, they seem to be happy and living their best lives. And that's all anyone can wish for them!